Bonelab is one of the most popular Meta Quest games ever released, earning over $2 million dollars during its first 24 hours. In this guide, I'll go through the best Bonelab mods that you can install to expand the game and add new features.
The Bonelab mods below fall into 4 different categories:
Custom maps
New characters
Items and Weapons
Game adjustments
For each of the mods below, I'll tell you if it is available for the Meta Quest version of Bonelab, PC VR version, or both.
If your favorite mod isn't in our list below, comment down at the bottom of this guide and let us know what your favorite Bonelab mod is.
Also Interesting: Read our full comparison between the Meta Quest Pro vs Quest 2.
What are the Best Bonelab Mods?
Spider-Man – Character (Bonelab Spider-Man Mod)
Bonelab Multiplayer Mockup (Bonelab Multiplayer Mod)
Bonelab has an active modding community that releases new content every day. Below, I'll go into each mod in more detail.
Key Bonelab Accessory for the Quest 2
If you plan on playing Bonelab for extended sessions, you need a good quality head strap and external battery pack for the Quest 2. This allows you play for over 5 hours uninterrupted and without worry.
The elite strap and bettery pack from BOBOVR is the highest rated Quest 2 accessory, with over 350 5-star ratings.
It includes a comfortable elite strap and two external batteries which can be hot-swapped into place. The whole thing also has a wireless charging pad so that your batteries are always ready to go.
Buy the BOBOVR elite strap worldwide here or by clicking below!
Sale
BOBOVR M2 Plus Head Strap Twin Battery Combo Accessories,Compatible with Quest 2,Dual Battery Pack + Magnetic Charging Dock
Recirculating Power Supply System:Charging dock and 2 B2 battery packs enable continuous cycle charging and power supply. No need to remove the helmet to charge during the game,The magnetic connection design minimizes the difficulty of charging operation, and can be charged with one-handed operation.
Magnetic HOT-SWAP:Using the magnetic battery design launched by BOBOVR, 5200mAh industrial-rank high energy density battery with enhanced working efficiency, each battery can provide 2-3 hours (APP depends) of VR time, and it only takes 3 hours to fully charge
Reduce the pressure on the face:Adopt the distributed design of gravity balance, so that the gravity of the product is evenly distributed in different positions of the head to reduce the pressure on the face, compared with the traditional power bank, reduce the burden on the face, the head is significantly smaller, the B2 battery pack only weighs 140g, effective The sweet spot for fore and aft balance is reached.
7/11 Game Map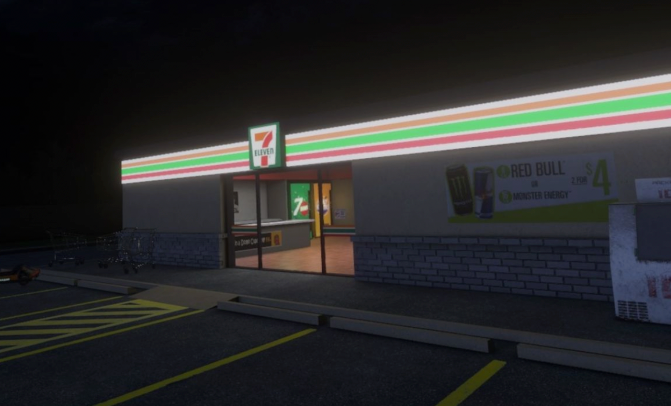 Available For: Meta Quest and PCVR
Mod Type: Map
7/11 Game Map is a custom map mod for Bonelab which was created by BaBaCorp. It is a battle zone centered around a fake 7-11 store with brands that mimic their real life counterparts (eg. 7-down instead of 7-up).
You can make your way up to the roof or down underground the store. An apartment building across the street is continuously being developed. The level has a few horror elements built into it. The store features a full rotating playlist of songs by The Offspring, Notorious B.I.G and more!
Because of the limited SDK, some features, like the elevator and vending machine are not usable yet.
Click here to check out the 7/11 Game Map
LabWorks (BoneWorks Port)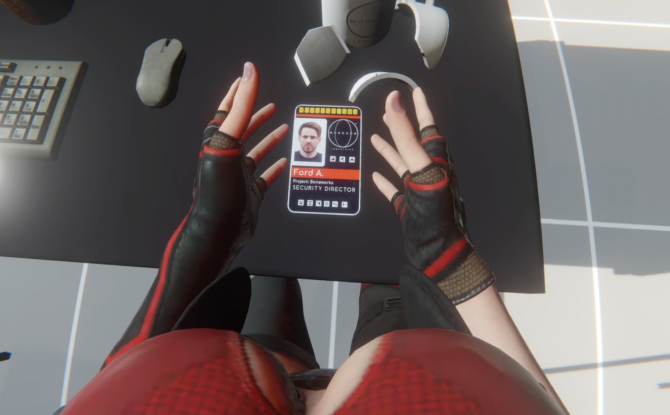 Available For: Meta Quest and PCVR
Mod Type: Map
LabWorks is a game mod for Bonelab that imports the entire Boneworks map and campaign right into the game. It allows you to play the predecessor to Bonelab inside of it without having to purchase the game.
One thing that's awesome about this mod is that everything can be interacted with. You can grab any item in the game and use it.
There are a few bugs with the Quest version of this mod, so beware of that.
Click here to check out LabWorks
Waterpark Sandbox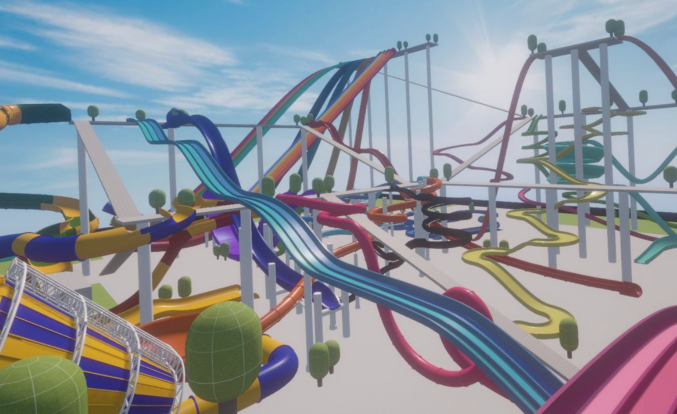 Available For: Meta Quest and PCVR
Mod Type: Map
Waterpark Sandbox is a really fun map mod for Bonelab. The map takes place in a waterpark that is packed with over 20 different slides, pools, and landscaping.
Since Bonelab is a realistic physics game, Waterpark Sandbox is really popular for how interactive it is. You can ride any of the slides and test out the different objects. There are a variety of game locations to explore.
Click here to check out Waterpark Sandbox.
Big City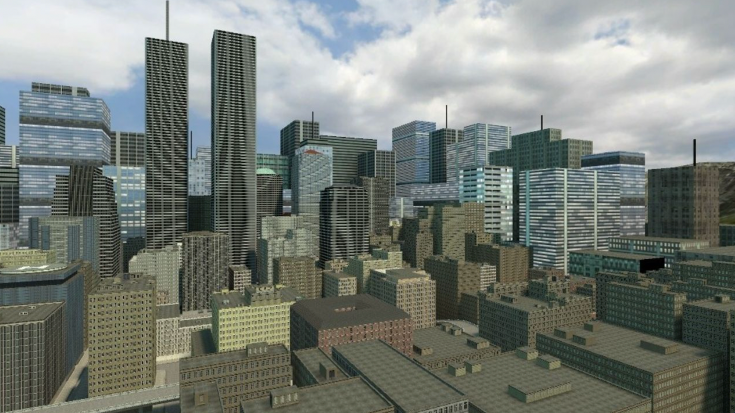 Available For: Meta Quest
Mod Type: Map
Big City is a map mod that is based off of the map of the same name in the Gmod game (Garry's mod). As the name suggests, it is a large city with various buildings and infrastructure in the environment, just like in a typical city.
Big City is one of the most downloaded Mods, with over 30,000 downloads. If you have the Meta Quest, beware though. The map is a little too expansive for the Quest's processor and it doesn't work that well.
Click here to check out Big City
Desert Eagle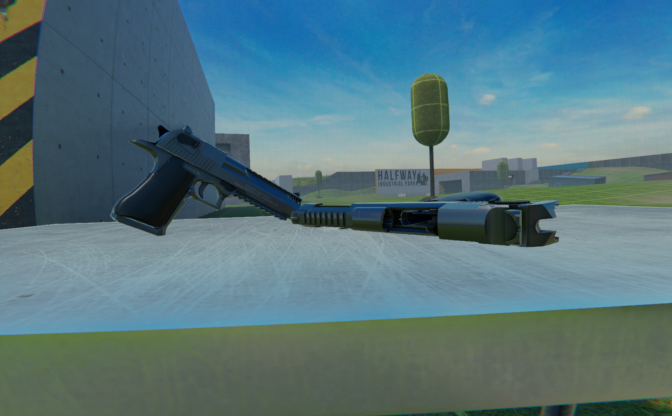 Available For: Meta Quest and PCVR
Mod Type: Weapon
This Bonelab mod adds a Desert Eagle pistol into the game. It is the most downloaded weapon mod for Bonelab today.
The mod features polygonal rifling and is primarily used for target shooting, hunting, and silhouette shooting. It's a popular Mod due to its unusually sleek design and realistic response.
Once you have it installed, you can load your gun with standard Medium ammo from the game.
Click here to check out Desert Eagle
Lightsaber Collection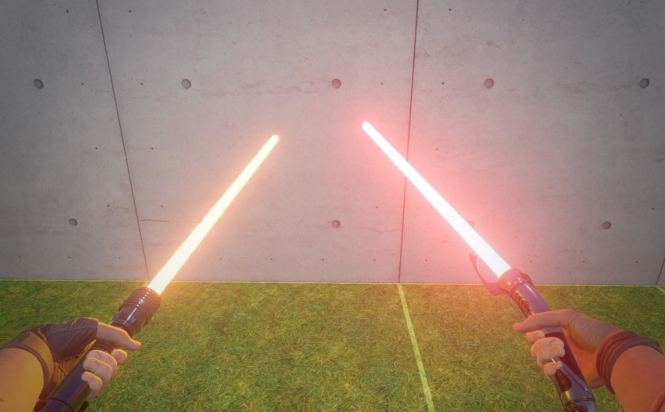 Available For: Meta Quest and PCVR
Mod Type: Weapon
Lightsaber Collection is a Bonelab Mod that lets you add unique lightsabers from Star Wars into the game. Over 47 lightsabers are included with this mod and many of them have full glow effects.
Some of the most popular lightsabers included are:
Anakin ep2, ep3 (blue)
Luke green
Obi-Wan ep1-2, ep3 (blue)
Yoda green
Rey (not a Skywalker) yellow
Vader red
Maul red, single and double bladed
Malgus red
Revan purple, red
The Bonelab physics engines makes using these lightsabers really fun.
Click here to check out Lightsaber Collection.
Iron Man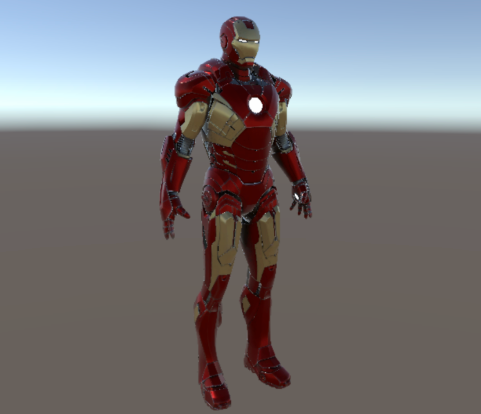 Available For: Meta Quest and PCVR
Mod Type: Character
Who doesn't love being an Iron Man, even if it's for a minute? This mod lets you play the game as Iron Man and features all the armor and weapons used by Iron Man. The weapons aren't entirely usable yet, but will be if the SDK is expanded in the future.
Iron Man is a bigger avatar than usual, so you might face challenges with specific functions, like picking up little things. However, it has the advantage of being extra strong.
Click here to check out Iron Man
Spider-Man Bonelab Mod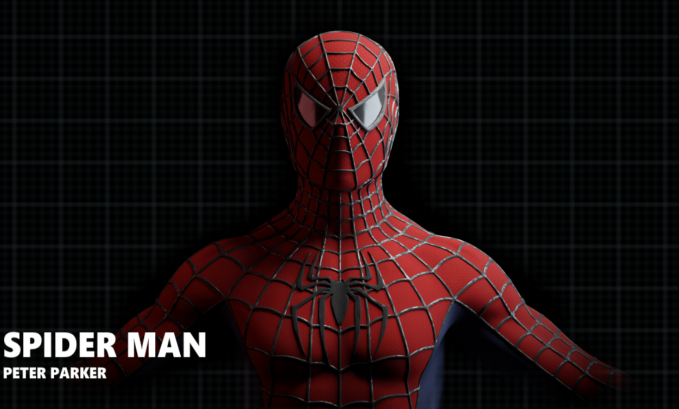 Available For: Meta Quest and PCVR
Mod Type: Character
The Spider-Man mod allows you to look like a realistic Spider-Man inside of Bonelab. You can choose the suit you want the avatar to wear – black or red. Being able to shoot webs from your wrists is not available yet, but hopefully in the near future.
This is one of the top-rated Bonelab Mods, with nearly 25,000 downloads and a 99% positive rating.
Click here to check out Spider-Man.
Adam Smasher Cyberpunk 2077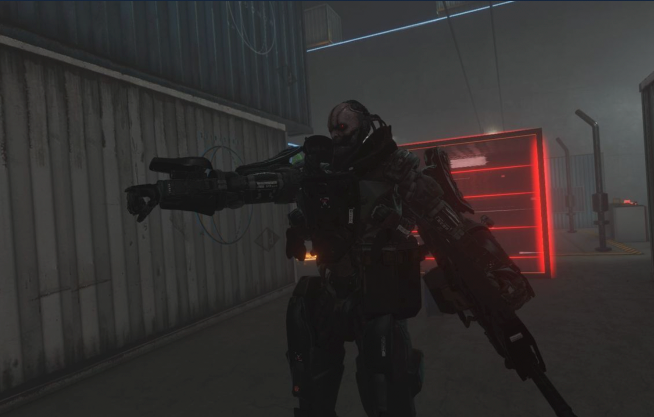 Available For: Meta Quest and PCVR
Mod Type: Character
The Adam Smasher Cyberpunk 2077 mod is a full playable avatar of the Adam Smasher character from the Cyberpunk game. It's one of the best and most functional mods for Bonelab VR. The gun arms are fully functional, which makes this mod better than most other mods for the game.
If you want to see how the mod looks in the game, check out this video:
Click here to check out Adam Smasher Cyberpunk 2077
Asher From Omega Strikers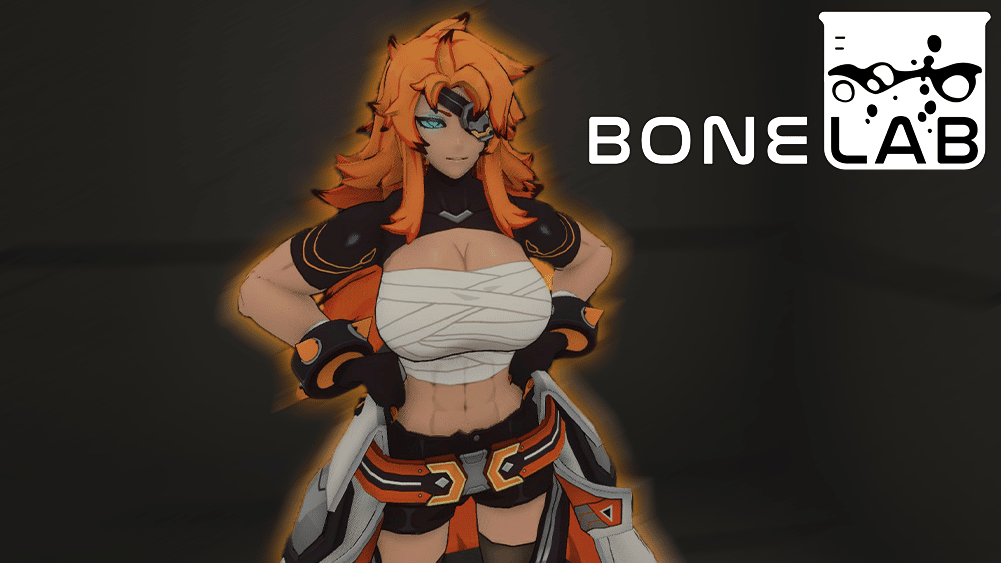 Available For: Meta Quest and PCVR
Mod Type: Character
Omega Strikers is a competitive 3 vs 3 game where you have to battle enemies while trying to score goals in a sci-fi arena environment. Asher is one of the playable characters in that game and she's been ported over into Bonelab nicely.
There are no official Bonelab porn mods out there, so Asher might be the closest thing you'll get!
Call of Duty Zombies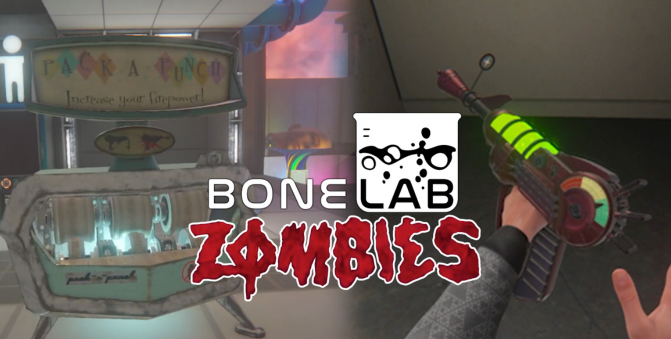 Available For: Meta Quest and PCVR
Mod Type: Game Adjustment
The Call of Duty Zombies Bonelab Mod loads characters, weapons, and objects from the popular Zombies mode. It's one of the most in depth mods of all time, with tons of Zombies objects included:
Raygun
Thundergun
Quick Revive Machine
Double Tap 2.0 Machine
Speed Cola Machine
Juggernog Machine
Pack-A-Punch Machine
The current MarrowSDK framework for Bonelab is limited in weapon support. This means that most spawnable items in the mod act like a props with little or no usefulness. However, more support and function is continuously being added.
Click here to check out Call of Duty Zombies
110% Dev Save
Available For: Meta Quest
Mod Type: Game Adjustment
The 110% Dev Save is a modified save file that contains all of the base game unlockable items, regular capsules and unlockable avatars. It also includes unintended or unused items that you can't regularly get. Some of the major inclusions in the mod are a spawnable mirror cube, Hover Junkers Stapler, a few unobtainable guns, and the 1911.
If you don't feel like passing the entire game yourself, this mod gives you access to everything. Note that this mod is only available for the Quest so far.
Click here to check out 110% Dev Save
Launchpad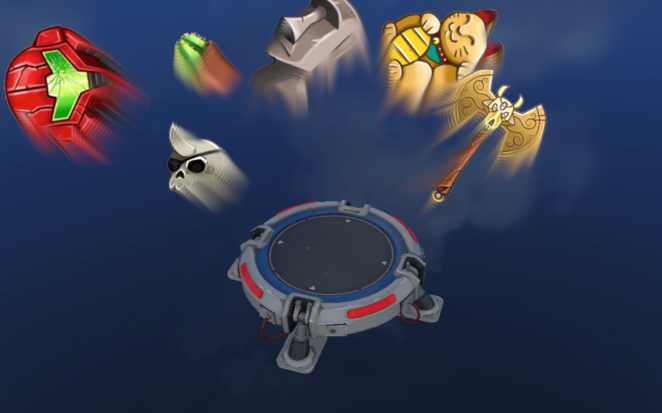 Available For: Meta Quest and PCVR
Mod Type: Game Adjustment
Launchpad is another great Bonelab Mod you should try to experience real-time physics. It's a portable and spawnable launchpad capable of launching players and physics objects into the air. Anything you throw on the launchpad will spring up and project into the atmosphere.
The creator of this mod is currently working on improving its visuals and physics. The creator is also looking the introduce more launchers and fix the sound distance in the future.
This is the kind of mod that perfect for Bonelab. It expands the functionality of the game and is fun to experiment with.
Click here to check out Launchpad.
Bonelab Multiplayer Mockup
Available For: Meta Quest
Mod Type: Game Adjustment
Bonelab Multiplayer Mockup is a loosely working multiplayer mod for Bonelab. It allows you to play with friends in the same environment to explore together or pass objectives.
This mod is for PC VR only and there is no working Boneplay multiplayer mod for the Meta Quest 2.
Once you install the mod, you can press 'S' on your keyboard to start a server and send invites through Discord. You press 'O' to sync IDs and 'M' to end a server and disconnect.
Once connected, the following details sync up between you and your party:
Gun Firing
Descent level events
Grip Events
Grabbed items
Spawned items
NPCs
NPCs spawned via maps or game events (Occasionally doesnt work, god bless your soul if you wanna play street puncher)
Spawning items through the spawn gun auto syncs. (Sometimes it breaks)
Noodledog
The mod page has details on more features and details about the mod.
Click here to view the Bonelab Multiplayer Mockup Mod.
How to Install Bonelab Mods
The instructions for installing Bonelab mods for the Quest or PCVR headsets is mostly the same, but there is a slight difference.
Meta Quest
Download any of the Bonelab mods above onto your computer.
Connect your Quest headset to your computer (make sure to click Allow in your headset) and then drop any mods you download into the This PC\Quest 2\Internal shared storage\Android\data\com.StressLevelZero.Project4\files\Mods\ folder.
And that's it!
PC VR
Download any of the mods for Bonelab from above or off the mod.io website.
Copy and paste the mod folder you downloader into the C:\Users\USERNAME\AppData\LocalLow\StressLevelZero\Project4\Mods\ folder
As long as you know the folder location for each version of the game, it is really easy to install any mods you download.
What is Bonelab?
Bonelab is a physics sandbox game based off of the popular Boneworks engine, which is a popular PC VR game. Bonelab uses similar mechanics, but features a more structured level and progression system. It was developed by Stress Level Zero.
In the game, you have to explore a mysterious lab filled with weapons, enemies, puzzles, and challenges. You have to escape out in order to win the game. Almost any object inside of the game can be grabbed and interacted with. This keep the game fresh and exciting for virtual reality.
In addition to the main game, Bonelab is really popular for its extensive mod support. Anybody can create and share mods for Bonelab, which expands the game with new missions, maps, characters, items, and adjustments.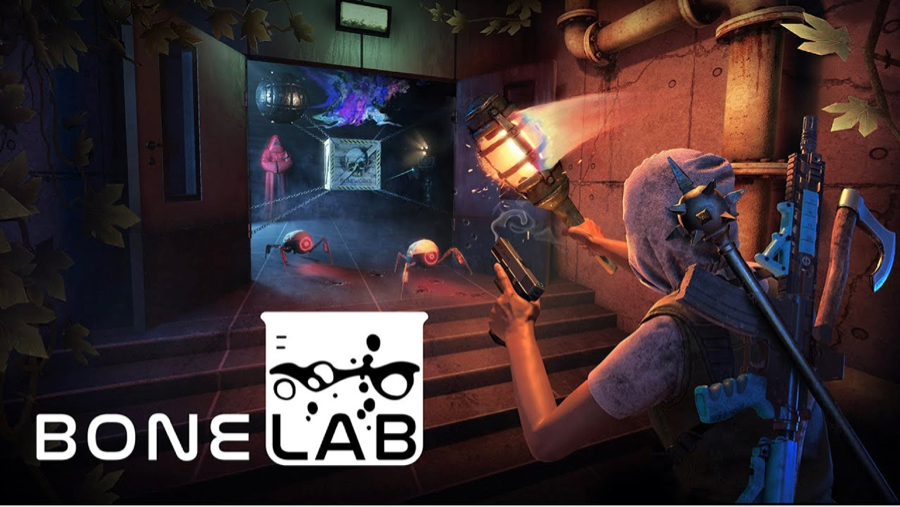 Frequently Asked Questions About Bonelab Mods
Are Quest and PCVR Mods for Bonelab the same?
No, Bonelab mods are different for the Meta Quest and PCVR versions of the game. All of the mods listed on mod.io will include separate Quest and PC versions of the mod to download and install.
How many mods can you install in Bonelab?
Technically, you can install an unlimited number of Bonelab mods into the game. However, you will notice some lab and stuttering if you have too many mods activated at once. As well, some mods conflict with each other, so you won't be able to have them activated at the same time.
The Quest version of the game can handle less mods than the PC VR version due to the limitations of the Quest's Android-based operating system.
What is the most popular Bonelab mod?
The most popular Bonelab mod is the Desert Eagle pistol gun. It is a fully-featured and realistic pistol for the game that you can use to shoot objects and bad guys.
Can you install Bonelab mods for the Meta Quest without a computer?
You need a computer in order to download and install Bonelab mods. The Quest's internal web browser and interface is not intuitive enough to let you install mods directly through there.
What other games beside Bonelab have good VR mods?
There are plenty of other games that offer full VR mod support, including Skyrim, Blade and Sorcery: Nomad, Fallout 4, Half Life: Alyx. Check out a full list of games that support VR mods here.
Conclusion
As you can see, there are plenty of quality Bonelab mods that you can install into the game today. As Stress Level Zero makes MarrowSDK better, developers will be able to create higher quality objects that you can interact with.
For now, a lot of the maps and character mods are nice little additions into the game. And the 110% Dev Save is a good option to unlock every object.
Comment down below and let me know what your favorite mod for Bonelab is.