In this guide, we go over the best Fallout 4 VR mods to install and check out today.
Specifically, we go over:
The best mods and enhancements for Fallout 4 VR
How to install each Fallout 4 mod with Vortex
How to manually install each more
Other VR games that you can mod today
The best Fallout 4 VR mods below help you optimize the game for playing in virtual reality on a VR headset.
Before we go too far, let's find out what Fallout 4 VR is about if you aren't familiar already.
What are the Best Fallout 4 Mods?
After spending hundreds of hours in the game, here are my favorite mods for Fallout 4 VR:
Fallout 4 VR Optimization Project
Sim Settlements
Start Me Up
True Storms
Survival Options
Version Check Patcher
Idle Hands
Kabuto VR
Smooth Movement VR
Fog Remover
Optimized Textures
What Is Fallout 4 VR?
Fallout 4 VR is a post-apocalyptic role playing video game that takes placed in the year 2287. Published by Bethesda, it was released with VR support at the end of 2017.
The game is set in an open world environment based on the city of Boston and its surrounding region. It takes place 210 years after "The Great War", which has caused catastrophic nuclear devastation across the USA.
In Fallout 4, you play the Sole Survivor, emerging from cryogenic stasis in an underground nuclear shelter. You have to set out into the world to find your missing child by exploring the world, completing quests, and levelling up to acquire new skills. You can develop and manage settlements and craft using materials scavenged from the environment.
VR Support makes the game even more exciting. It is a true AAA premium title available in virtual reality. Fallout contains a popular modding community which has improved the game with new features and enhancements. In the next section, we go over our favorite Fallout 4 VR mods to install today.
After that, we'll show you how to install Fallout 4 VR mods on your computer.
Reviews of the Best Fallout 4 VR Mods
The Fallout 4 VR Optimization Project is the first mod you need to install if you want to enjoy the game in virtual realiy. Optimization Project makes specific tweaks in order to improve the performance of the game in your headset without any frame rate drops. I think this mod does a decent job making things between without sacrificing the graphics in the game.
Some of the things that Optimization Project does is improving the layering of graphics in your headset. Since your eyesight is usually only focused on the middle of your display, you can save a lot of power by blurring the corners of the display. It also tweaks intensive scenes in the game to run smoother for you.
Another benefit of Fallout 4 VR Optimization Project is that it fixes the invisible DLE terrain bug that the game is known for.
While some of the Fallout 4 VR mods in this list change the game for you, this mod just optimizes what you have. Its a great mod to learn how to install and get comfortable with the process.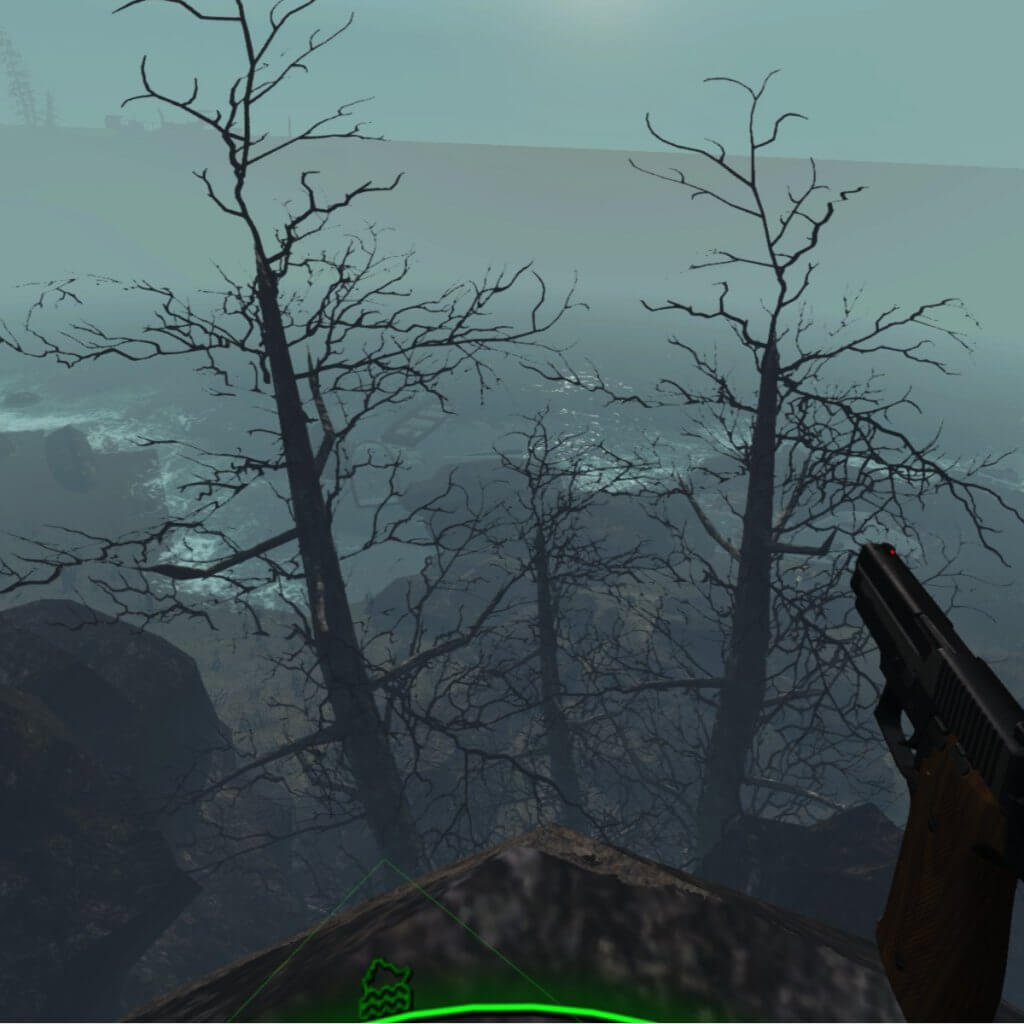 Sim Settlements allows you to place down plots for settlers to build structures on. You won't need to build them houses, farms, defenses, or stores anymore — they'll do it themselves! 
Settlements is one of the most tedious parts of the original game and this mod automates everything for you. Playing in virtual reality, you want to experience more of the action in first person. This takes one bad part about the original game and simplifies it for you.
Additionally, Sim Settlements also comes with more advanced options that allow you to have settlers build cities while you're away. The recent Conqueror expansion even lets you play the bad guy and try to take over these cities like a raider.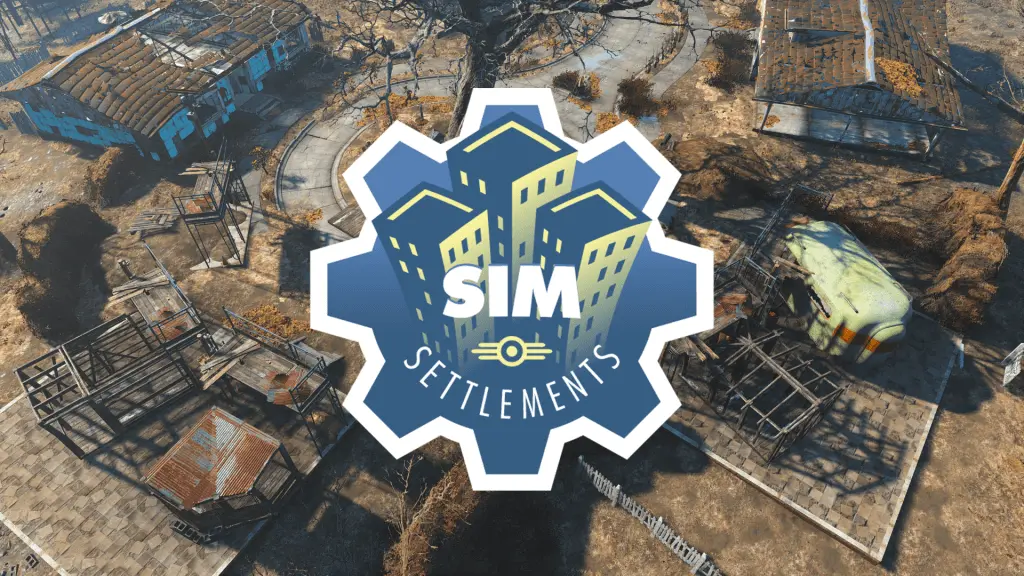 Similar to how the Alternate Start mod for Skyrim skips the long execution sequence of Helgen, this mod also does the same thing by skipping the long pre-War introduction that players must go through. Players will instead get to choose their stats, appearance, and their role in the wasteland right away.
It doesn't end there, either. Should the player choose, Start Me Up can also edit the dialogue of Fallout 4 to omit the player's relationship with Shaun. It can also omit the player's relationship with references to being a parent or someone who survived the atomic bombing of America.
For those that want to role play as something new, Start Me Up is a must-have mod for Fallout 4 VR.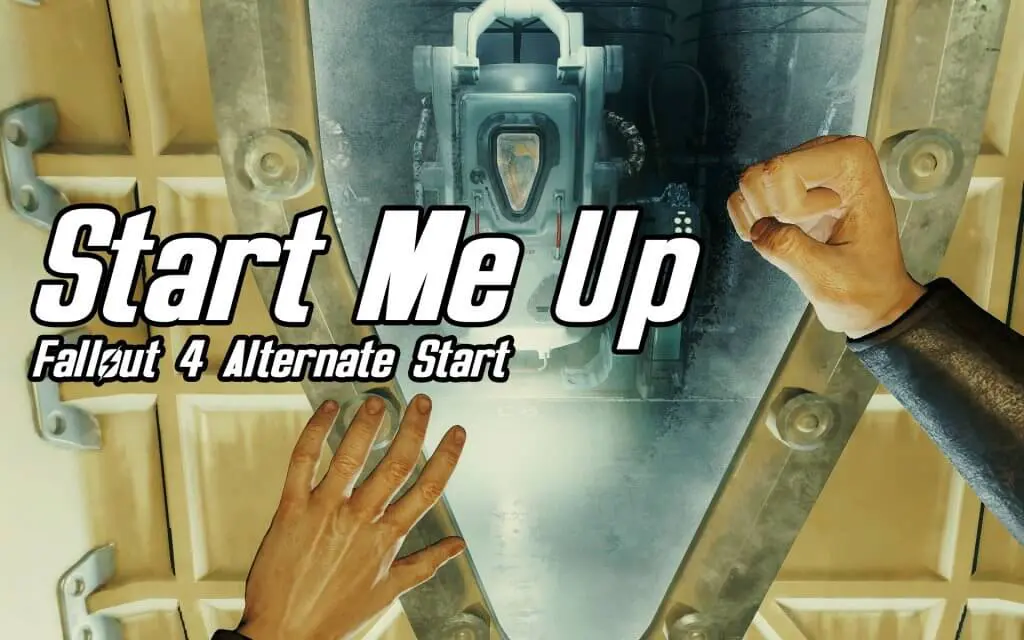 The next mod we want to focus on is True Storms. There is already some impressive weather in Fallout 4. However, you can make downpours even more epic with the devastating weather effects that come as part of the True Storms mod.
This mod adds extreme weather conditions into the game like:
intense rain
dust storms
sheet lighting
heavy fog
radioactive rain
True Storms adds new sounds, both outdoors and indoors, to enjoy. Also, storms generated in the game last longer than they did by default.
This mod will enhance your game with more extreme weather. It even comes with a custom installer that lets you easily choose the options you want.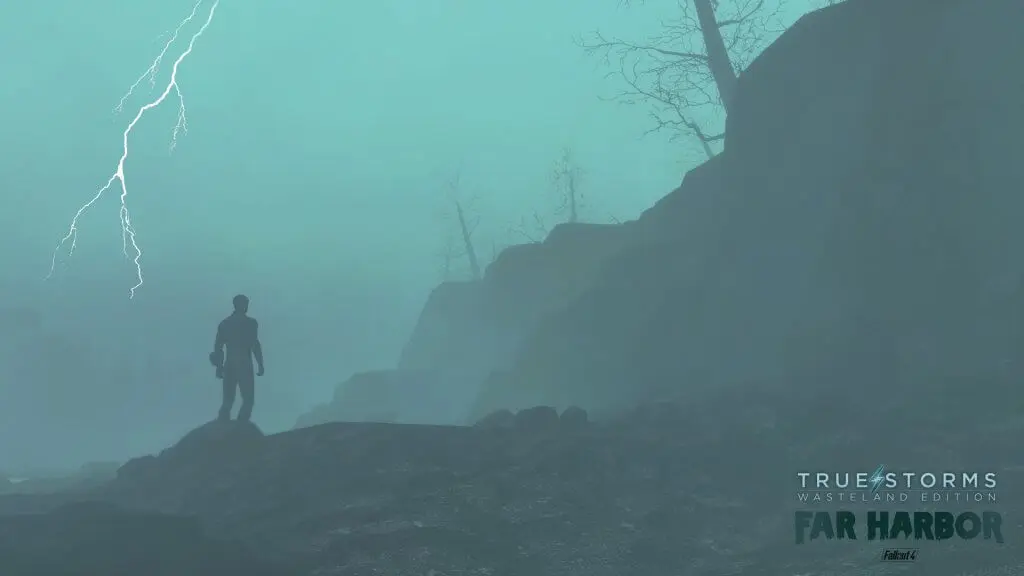 Survival Options allows you to tweak various settings for Fallout 4's Survival mode. Whether you want to make the game more difficult, or make Survival a little less stressful, this mod gives you the power you desire.
When you launch this mod, you will receive a holotape that will allow you to change various settings. You can change the settings without having to constantly reinstall a mod to get it just right.
You can change literally everything in the game. Some of my favorites are:
Make yourself fatigue less so that you can run further
Give yourself immunity to diseases
Simplify and tweak combat to be easier in virtual reality
Adjust how often you need food or drink
The Survival Options mod lets you tweak the mode exactly how you want it to be.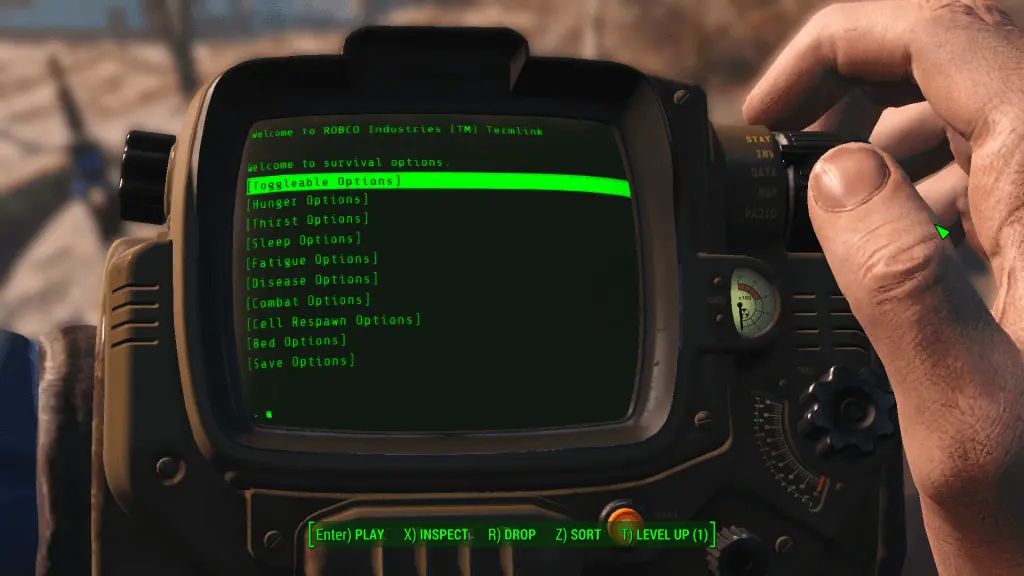 Another one of my favorite Fallout 4 VR mods is Version Check Patcher. This mod is used to patch the plugin header version check in memory. Using this mod has the same effect as manually editing the plugin files to work with older EXEs.
If you run an older game EXE with a plugin saved with the newer version, the game will ignore the plugin.
But using Version Check Patcher, it will save you the stress of editing the plugin file. It will also save you the stress of changing the header version number to load the game.

When playing Fallout 4 VR, your fingers will not move. But if you need to move your hands in-game, then you need to install Idle Hands mod. This mod comes with visible hands in plenty of styles and skin tones. With this mod, you will see a pipboy on your left arm outside of Power Armor usage.
Idle Hands also provides 10 custom weapons profiles that are accessible through holotape. This allows you to position weapons to combat your enemies in more optimal positions relative to the visible hands. Additionally, this mod helps to position the more intrusive right-hand UI elements on the rear of your right hand.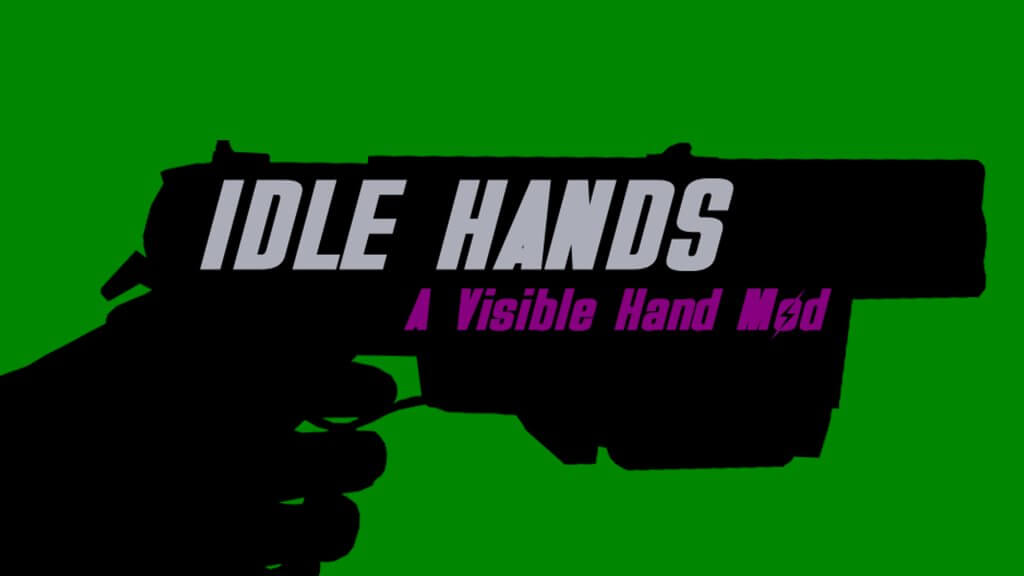 Are you an immersion seeking player? Do you want to take Fallout 4 VR gameplay to the next level? Then Kabuto VR has got you covered.
With Kabuto VR, players will experience a different PA Helmet HUD for each game. Using the all new Power Armor Configuration Holotape, you can position the PA HUD to suit your preferences in real-time.
Kubuto VR has an optional Power Armor Frame Activation System that you can activate to experience an immersive way to enter power armor frames. The basic installation has no script and doesn't include the Power Armor Frame Activation System.
The Kabuto Fallour 4 VR mod will restrict your view and make you feel more enclosed.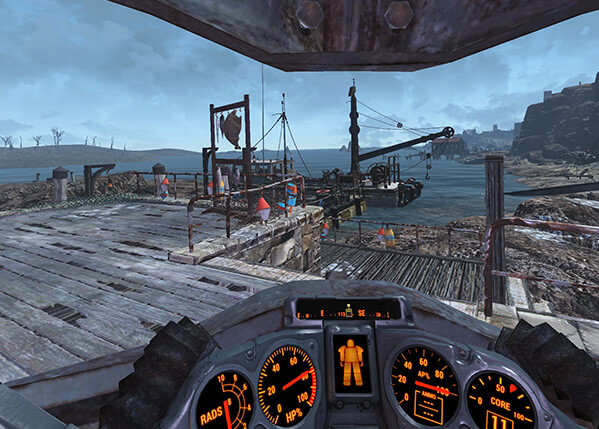 If you have ever played Fallout 4 VR game before now, you will observe annoying VR jitter when walking outdoors. Here is the mod to fix this problem. You can apply Smooth Movement VR to prevent stutter caused by walking on bumpy terrain and roads. This mod features ini config to enable players modify many options.
There is an option in Smooth Movement VR that you can use to increase height without modifying fVRScale value. Plus, this mod has 3 papyrus functions including:
GetDefaultHeight()
SetDefaultHeight(float)
ResetDefaultHeight()
These papyrus functions can be used to modify DefaultHeight parameters on the fly. Improve your VR gaming experience fast.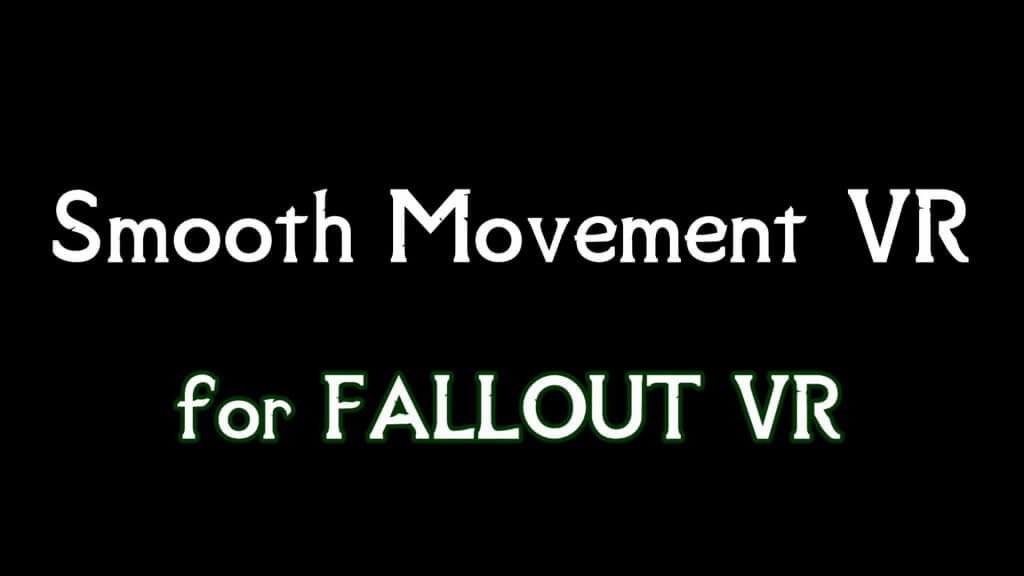 If your PC is not so powerful to run Fallout 4 VR, you can use Fog Remover to fix this problem.
The aim of this mod is to improve the game's appearance and performance. It does this by removing interior Fog, dust, mist, smoke, steam, as well as Airborne Debris. In the modding community, Fog Remover is popularly called Performance Enhancer.
This mod comes in 19 options with build types. The build types are ESL, ESP, Ba2, and Loose Files. Another important feature of Fog Remover is that it doesn't require DLC.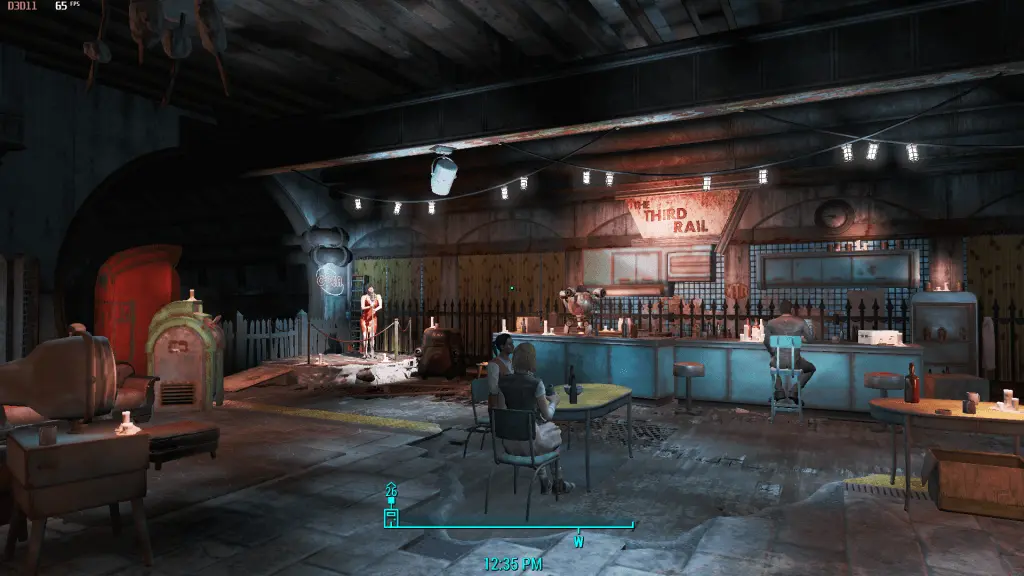 The last Fallout 4 VR mod on our list is Optimized Textures. A great way to boost your frame rate is to install this mod. This mod optimizes Fallout 4's default textures so that they load and unload more smoothly and are less taxing on your console.
Unlike other performance texture mods that lower the quality of Fallout 4's textures, this one simply makes what's already there run better. This allows you to get a big FPS boost without losing any visual fidelity.
Optimized Textures is an easy way to improve the look of the game without adding a ton of extra resources.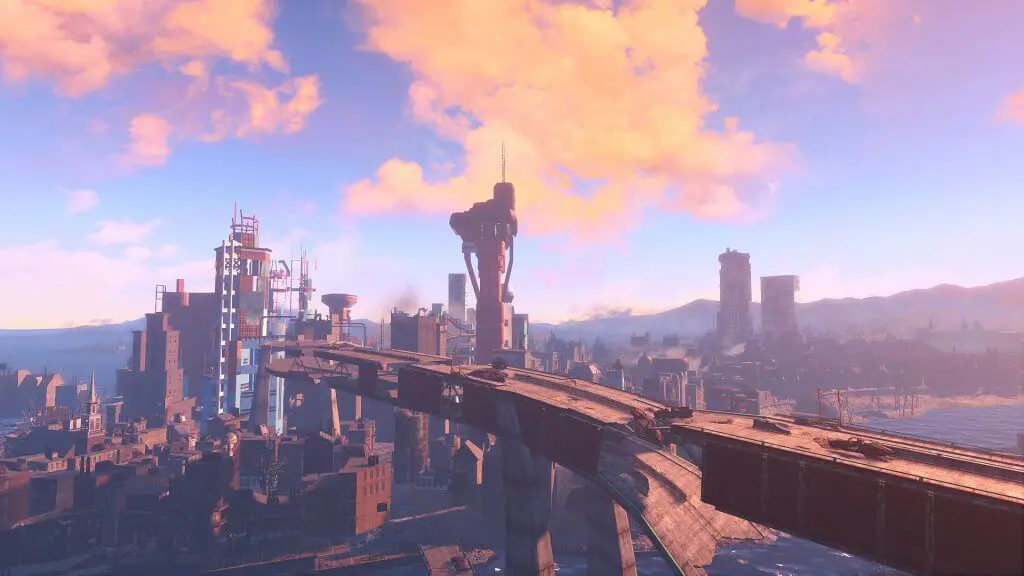 Next up, we will show you exactly how to install Fallout 4 VR mods on your computer. The easiest way to do this is with the Vortex Installer. Let's intro that first and then get into the installation process.
What is Vortex Installer?

Vortex Installer is a mod manager software that easily lets you easily install modifications on a number of different games including:
Dark Souls
Fallout
Stardew Valley
Grand Theft Auto
The Sims
Borderlands 2
It has close integration with the Nexus Mods website, which all of our best Fallout 4 VR mods above link to.
However, Vortex Installer only works on Windows, so Mac users MUST use the manual install method below. You'll also need to use the manual install method if you download a modification from anywhere other than Nexus Mods.
With that out of the way, let's show you how to install Fallout 4 VR mods and customize the game.
How to Install Fallout 4 VR Mods

Go to the Nexus Mods page and click on the Download the latest version now button.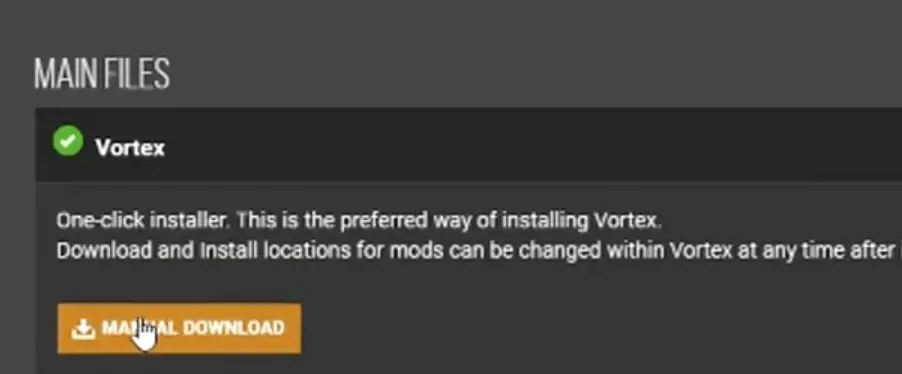 Scroll down and choose the Manual Install button to download Vortex to your computer.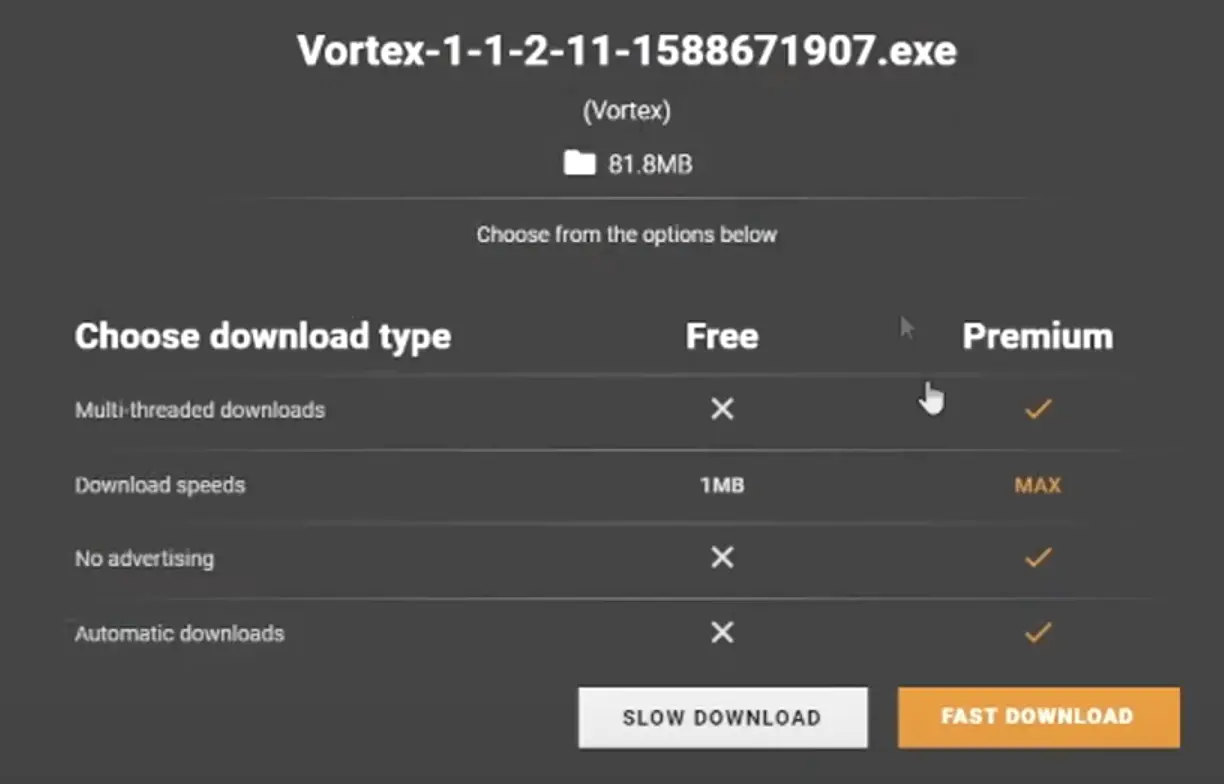 Scroll down and choose Slow Download. After it is done downloading, run the installer and follow the prompts to install Vortex on your computer.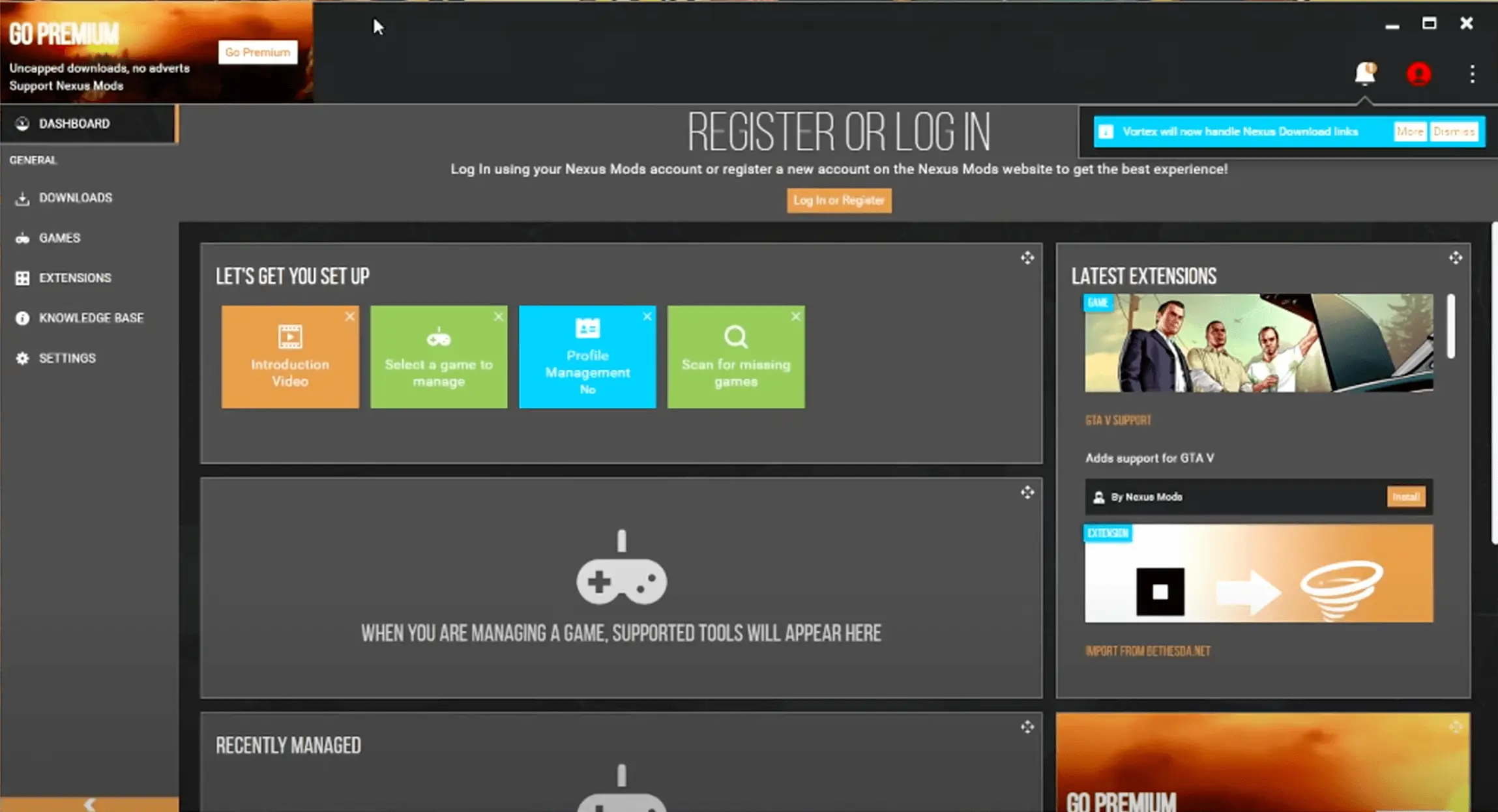 Launch Vortex, which is now installed on your computer. Click the Login button to sync Vortex with your Nexus account.
In the Games tab, scroll down until you see Fallout 4 VR.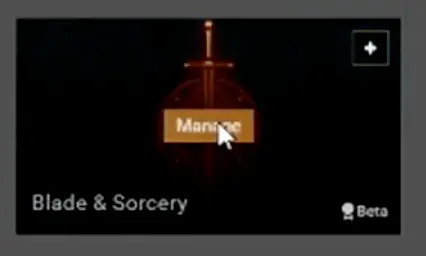 Hover over the Fallout 4 VR icon and then select Manage.

Now, you can go and find a Fallout mod on the Nexus website or by looking through our list of favorite mods above. When you find one you want, click on the Manual button.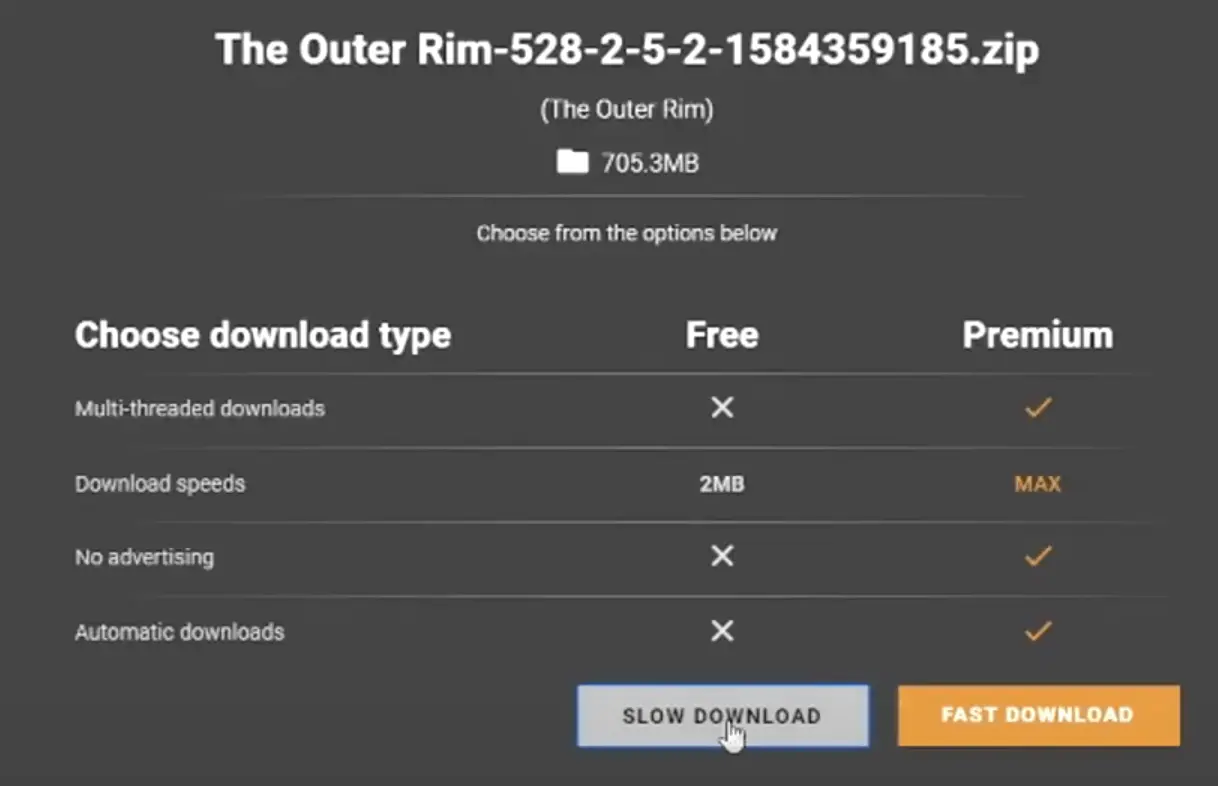 In the download page that opens up, click on Slow Download. The Fallout 4 VR mod will save on your computer.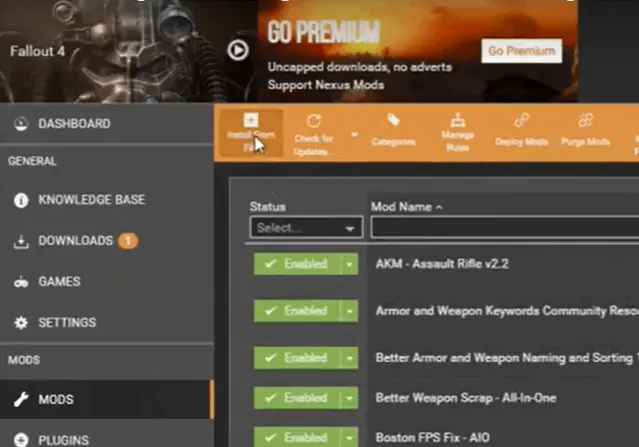 In Vortex under the Mods tab, click on Install From File and select the mod you installed in the last step.
How to Install Fallout 4 VR Mods Manually
If you don't want to use Vortex to install mods from your computer, you can also install mods manually.
To do this, navigate to the Steam > steamapps > common > Fallout 4 VR folder on your computer. Copy and paste over the .ba2 mod file you downloaded above in the second last step.
Finally, you have to edit the plugins.txt file in AppData > Local > Fallout4VR. Open up the file in notepad and add a new line: "*ModName.esp" where ModName is the name of the .esp file you just moved to your Fallout 4 VR common folder above. If the mod is a .esm file, put that instead.
Overall, Vortex is the easiest way to install mods on your system because you know that things will be setup and correct. Once you have the software installed, the process is the exact same each time you want to add a mod to your game.
Other VR Games With Mods
This is just one post in our series of best VR games with mods. Check out and download some mods and enhancements for other popular VR games today:
If there are any other VR games that you'd like to mod, make sure to let us know and we will come out with a best mod list for it too.
Did we miss any of your favorite Fallour 4 VR mods? Have you got one you think should be on the list? Are you having trouble installing things on your system or getting up and running? Let us know in the comments below and we will help you out!