Nvidia has announced their brand new 2023 graphics cards, the 4080 and 4090, which will be top of the line for PCVR gaming. In this Nvidia RTX 4080 vs 4090 guide, I'll show you facts and information to help you decide which card is the best for you.
I'll go over:
Should you buy the 4080 or 4090 GPU?
What features in the RTX 40-series cards are good for virtual reality?
How much better is the RTX 4090 over the 4080?
Comment down at the bottom of this guide and let me know which RTX card you are going to buy for VR gaming.
How to Buy the Nvidia RTX 4080 & 4090
COMING SOON
What is the Nvidia RTX 4000 Series?
The Nvidia RTX 4000 Series are some of the top graphics cards for those looking to buy a GPU for VR or to build their own PC with. Nvidia announced that the RTX 4000 Series will hit the market this coming October, with both RTX 4080 and RTX 4090 chips officially confirmed.
The new graphics cards are built on the Ada Lovelace architecture. The cards will feature TSMC's 4nm process node for performance upgrade. They will also debut the 4th Generation Tensor Cores and the 3rd Generation RT Cores for improved ray tracing and compatibility with DLSS 3.0.
During the announcement, Nvidia confirmed that the RTX 4080 will be available in two variants, with one packing up to 12 GB memory and the other boosting 16 GB GDDR6X memory. Nvidia also confirmed that the RTX 4090 would be four times more powerful than its predecessor.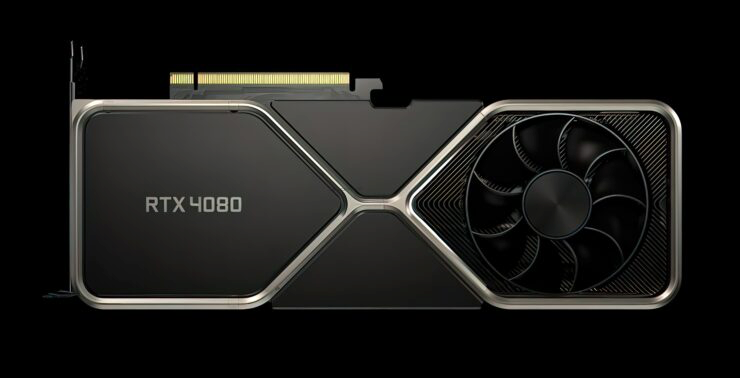 3rd Generation Ray Tracing
The invention of Ray Tracing Cores made real-time videogames ray tracing a reality. The Nvidia RTX 4000 Series features 3rd generation ray tracing, increasing the chip performance by 2.8X. More immersive ray-traced worlds can be rendered on your headset faster.
The 3rd generation ray tracing also introduces Micro-Mesh Engines and Opacity Micro-Map Engines, two new units to help accelerate the demand for ray-traced workloads.

Nvidia RTX Remix
Nvidia RTX Remix is a free modding platform that modders can leverage to create and share #RTXON mods for classic games. Each game has complete ray tracing, Nvidia Reflex, Nvidia DLSS 3, and enhanced materials.
When launched, Nvidia RTX Remix will make it easy to remaster supported games with fixed function graphics pipelines. Thanks to the RTX Remix Runtime innovation, RTX Remix will be able to capture the lighting, geometry, textures, and cameras.
DLSS 3: Optical Flow Accelerator
Nvidia DLSS 3 is an exciting feature in the RTX 4000 Series that uses the power of artificial intelligence to boost frame rates in PC games and maintain optimal responsiveness and image quality. It is powered by Nvidia's Optical Flow Accelerator and 4th generation tensor cores.
DLSS 3 is featured on all GeForce RTX 4000 Series graphics cards.
The Optical Flow Accelerator calculates an optical flow field and analyzes two sequential in-game frames. The former helps capture the speed and direction at which pixels move across frames.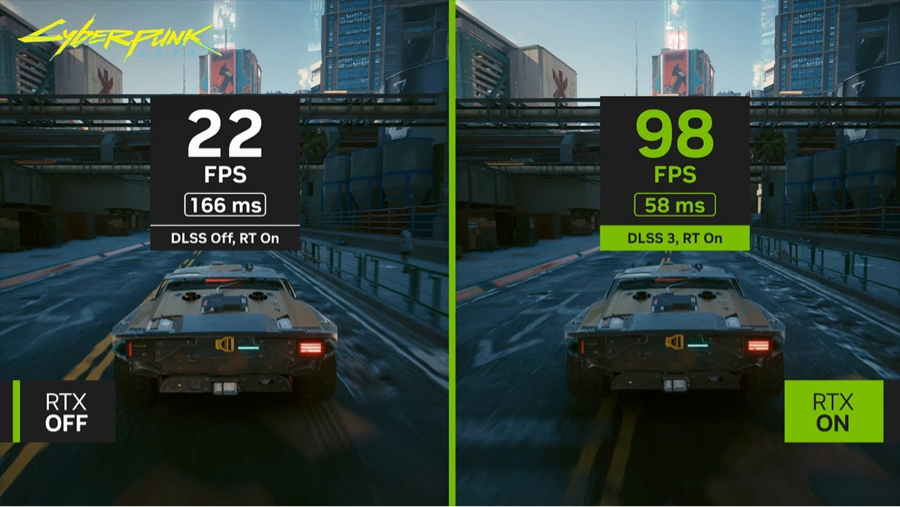 Shader Execution Reordering (SER)
SER is useful on ray-traced workloads because it helps to achieve optimal performance and maximum parallelism from path tracing shaders. The Nvidia RTX 4000 Series has shader execution reordering.
SER is a system that reorders shading work for better execution efficiency. It also improves in-game frame rates and shader performance by up to 25% and 2X, respectively.
SER is an API extension, so it's easy to leverage this feature.
4th Generation Tensor Cores
The RTX 4000 series graphics cards feature 4th generation tensor cores. By definition, tensor cores are processing cores that do artificial intelligence and deep learning so that graphics cards can better render graphics on your headset.
The 4th generation tensor cores are fast and come with an 8-Bit Floating Point (FP8) Tensor Engine to increase throughput on the chips.
Nvidia RTX 4080 vs 4090 for VR
Price
Price is one of the most important considerations when buying a graphics card for VR gaming.
The retail price for the new Nvidia RTX 4080 vs 4090 are:
4080 (12GB): $899.
4080 (16GB): $1199
4090: $1599
For the 4080, the price tag is a huge price increase from their predecessors, which launched at a price tag of $649 and $699 for the 10GB and 12GB models, respectively.
On the other hand, the Nvidia RTX 4090 is $100 more expensive than the RTX 3090 at launch.
Nvidia will make these graphics cards available on October 12th, 2022.
Teraflops
VR gaming requires lots of operations to render the games on your headset and your computer, and that's why teraflops are very important in VR gaming. A Graphics card teraflops refers to the ability of the card's processor to calculate one trillion floating-point operations per second.
In other words, a teraflop represents a graphics card's speed and processing power. Graphics cards come with three different processors: programmable shaders, ray-tracing (RT) cores, and tensor cores.
The Teraflops for the new RTX 4080 vs 4090 are:
4080 (12GB): 639 Tensor-TFLOPS, 92 RT-TFLOPS, and 40 Shader-TFLOPS
4080 (16GB): 780 Tensor-TFLOPS, 113 RT-TFLOPS, and 49 Shader-TFLOPS of power
4090: 1,321 Tensor-TFLOPs, 191 RT-TFLOPs, and 83 Shader-TFLOPs.
These graphics cards offer improved power efficiency and display higher fidelity graphics with more life-like lighting.
CUDA Cores
CUDA cores are terms used to describe the computing power of the chip. They work in parallel to render graphics on your display. Higher CUDA Cores mean faster and higher processing power for your cards.
The RTX 4080 vs 4090 graphics cards feature the following CUDA Cores:
4080 (12GB): 7,680 CUDA Cores
4080 (16GB): 9,728 CUDA cores
4090: 16,384 CUDA Cores
The RTX 4000 series will run VR games faster than their predecessors.
Memory
Memory is an important consideration when looking to purchase a VR-ready GPU. It stores graphical information that renders on your headset or PC. A higher memory will make the graphics card perform better.
The memory in each of the RTX 4000 series cards are:
4080: 12GB or 16GB.
4090: 24GB
The memory type in both 4080 and 4090 is GDDR6X, while the memory bandwidths are 735.7 GB/s and 1,018 GB/s, respectively.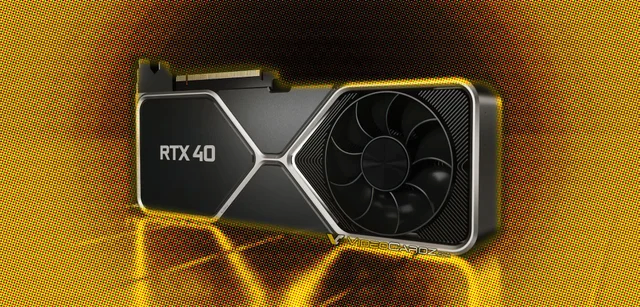 Boost Clock
A graphics card boost clock is the overclocking speed of the card. A graphics card automatically overclocks to add more performance whenever it notices that temperature and power have extra room from their upper limits. The boost clock for the new Nvidia GeForce RTX 4000 series are:
4080 (12GB): 2.61GHz
4080 (16GB): 2.51 GHz
4090: 2.8GHz
The boost clock of the RTX 4090 is three times faster than its predecessor in Cyberpunk at a lower power draw.
Memory Bus
The memory bus is a pathway the graphics cards use to access their memory. It works together with memory to deliver information on the chip. It also works with the memory clock speed to determine the memory size that can be accessed per second.
4080 (12GB): 192 bit
4080 (16GB): 256 bit
4090: 384 bit
The above memory bus ratings on the RTX 4000 series cards will help the overall performance of the chips.
TGP
TGP is the acronym for Total Graphics Power. Graphics cards with a high TGP will require extra fans for cooling. The RTX 4080 vs 4090 is linked to a TGP of:
4080 (12GB): 350W
4080 (16GB): 320W
4090: 660W
Summary Table: Nvidia RTX 4080 vs 4090 for VR
Here is a summary table of the specs between the Nvidia GeForce RTX 4080 vs 3090 graphics cards:
| | | | |
| --- | --- | --- | --- |
| | RTX 4080 12 GB | RTX 4080 16 GB | RTX 4090 |
| Transistors | 35.8 billion | 45.9 billion | 76.3 billion |
| CUDA Cores | 7,680 | 9,728 | 16,384 |
| Boost Clock | 2610 MHz | 2510 MHz | 2800 MHz |
| Shader FLOPS | 40 TFLOPS | 49 TFLOPS | 83 TFLOPS |
| RT FLOPS | 92 TFLOPS | 113 TFLOPS | 191 TFLOPS |
| Tensor FLOPS | 639 TFLOPS | 780 TFLOPS | 1,321TFLOPS |
| Tensor Cores | 240 | 320 | 576 |
| Memory | 12 GB DDR6X | 16 GB DDR6X | 24 GB DDR6X |
| Memory Clock | 21 Gbps | 23 Gbps | 21.2 Gbps |
| Memory Bus | 192-bit | 256-bit | 384-bit |
| Bandwidth | 504 GB/s | 736 GB/s | 1,018 GB/s |
| TGP | 350W | 320W | 660W |
| Price | $899 | $1199 | $1499 |
| Release Date | November 2022 | November 2022 | October 12, 2022 |
Other Frequently Asked Questions (FAQs)
When will Founders Edition 4080 & 4090 cards be released?
When new chips are released, Nvidia licenses the technology to third-party packagers who release the graphics card. Founders Edition graphics cards are sold by Nvidia with the GPU and cooler coming directly from Nvidia.
You will find links to buy the Founders Edition cards up at the top of this guide.
What are the best brand partners to buy a graphics card from?
This question is subjective because all partners technically have the same GPU and core components on them. However, some do a better job of packaging the system over others. Brands that are frequently recommended are Asus, MSI, EVGA, and Gigabyte. Zotac, Galax, and PNY are mid-tier brands that have decent reviews at a lower price point usually.
What are the most important specs for VR players?
If you are comparing the 4080 vs 4090 for VR, you want to know which specs are most important for you. The answer varies from person to person and there is no exact science. We like looking for high memory, bandwidth, and teraflops. These factors contribute to high quality graphics rendering that is fast.
What is the best VR headset for the Nvidia TX 4080 & 4090?
The new Nvidia graphics cards are perfect for high quality virtual reality headsets that connect to your computer and play SteamVR games. The top rated PCVR headsets currently are the Meta Quest 2, HP Reverb G2, and the HTC Vive Pro 2.
When you compare the Nvidia GeForce RTX 4080 vs 4090, which card do you like the best? Comment below and let us know!