The Pico 4 is a newer standalone VR headset that has generated some buzz, but how does it stack up to Meta's flagship product? In this complete review of the Pico 4 vs Meta Quest 2, I'll compare all of the major parts to these headsets:
Design
Display
Technical Specs
Audio
Headstrap
Games
Pricing
How to Buy
If you have any more questions, comment down below and let me know!
Pico 4 vs Meta Quest 2: Comparison Table
| | | |
| --- | --- | --- |
| | Pico 4 | Meta Quest 2 |
| Headset Type | Standalone | Standalone |
| Operating System | Android-based | Android-based |
| Lenses | Pancake Optics | Fresnel |
| Display | LCD | LCD |
| Resolution per eye | 2160 x 2160 | 1832 x 1920 |
| RAM | 8 GB | 6 GB |
| Storage Options | 128 or 256 GB | 128 or 256 GB |
| Field of View | 105 degrees | 90 degrees |
| Max Refresh Rate | 90 Hz | 120 Hz |
| IPD | 62 – 72 mm | 58, 63, or 68 mm |
| Weight | 295 grams | 470 grams |
| Battery Capacity | 5,300 | 3,640 |
| Battery Life | 3 hours | 2 hours |
| Tracking | Inside-out, 4 cameras | Inside-out, 4 cameras |
| Passthrough | Full color | Black and white |
| Games | Little | Lots |
| Availability | Not United States or Canada | Worldwide |
| Price | €429 / €499 | €449 / €549, $399 / $499 |
| How to Buy | Click Here | Official Site, Amazon |
How to Buy the Meta Quest 2
The Meta Quest 2 can be purchased worldwide from the official website or on Amazon.
You can buy it directly from the links above or below.
Meta Quest 2 — Advanced All-In-One Virtual Reality Headset — 128 GB
Meta Quest is for ages 13+. Certain apps, games and experiences may be suitable for a more mature audience. Keep your experience smooth and seamless, even as high speed action unfolds around you with a super-fast processor and high-resolution display. (Packaging may vary) Meta Quest packaging will continue to carry the Oculus name and logo during the transition to our new branding.
Experience total immersion with 3D positional audio, hand tracking and haptic feedback, working together to make virtual worlds feel real.
Explore an expanding universe of over 250 titles across gaming, fitness, social/multiplayer and entertainment, including exclusive blockbuster releases and totally unique VR experiences.
How to Buy the Pico 4
The Pico 4 will be available to purchase on October 18th from the official website. It may be available from other retailers once it is available, and I'll update this section when it is released.
Design
Most of the VR headsets on the market come with a similar design. They all have a display that covers the eyes and is attached to the head through straps. Despite these basic design similarities, tthe Pico 4 and Meta Quest 2 still look different.
The Pico 4 has a next-gen design and a newer pancake lens optics system. The arrangement makes the lens and display very close, making the front box slimmer. The built-in battery is placed at the back of the headset for better weight distribution.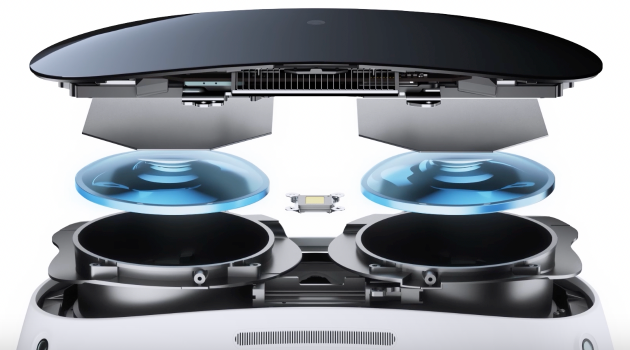 On the other hand, the Meta Quest 2 has a more traditional design. The batteries, display, and processing power are in the front of the headset behind the lenses. The Meta Quest 2 relies on a fresnel lens optical setup, making the box bulkier. It's front-heavy even though the battery pack helps to balance the weight.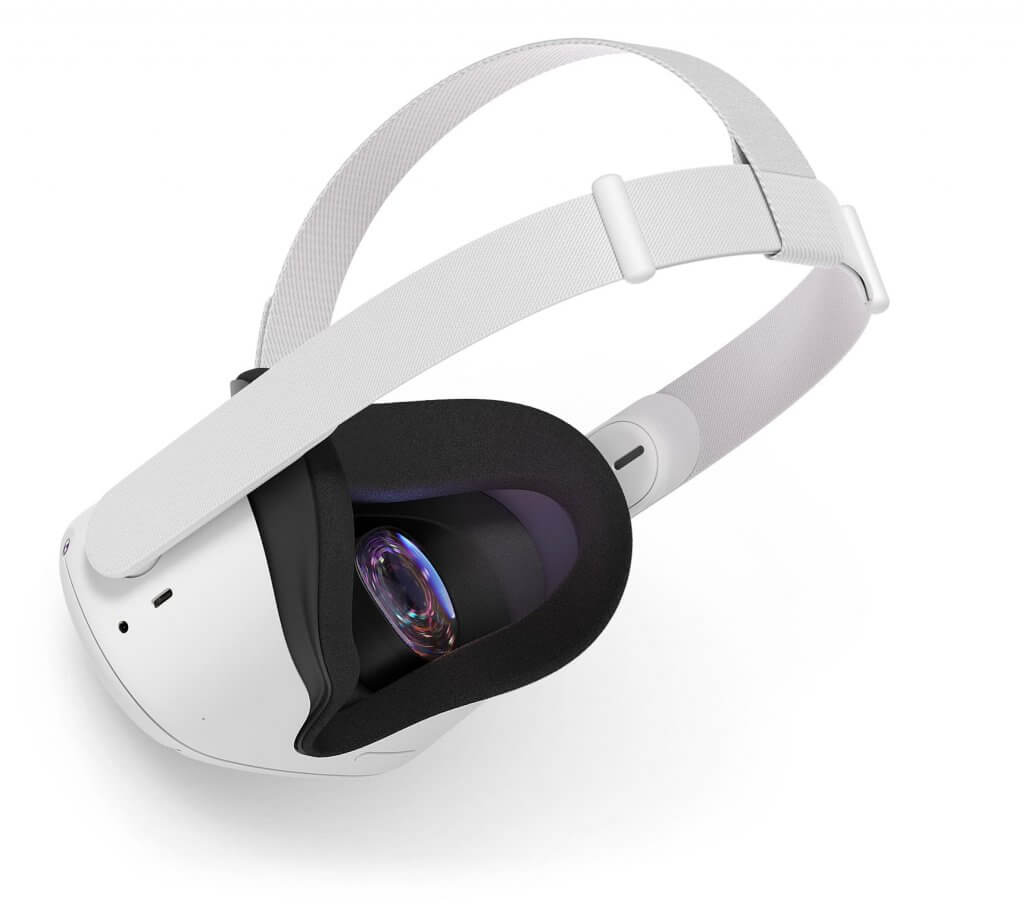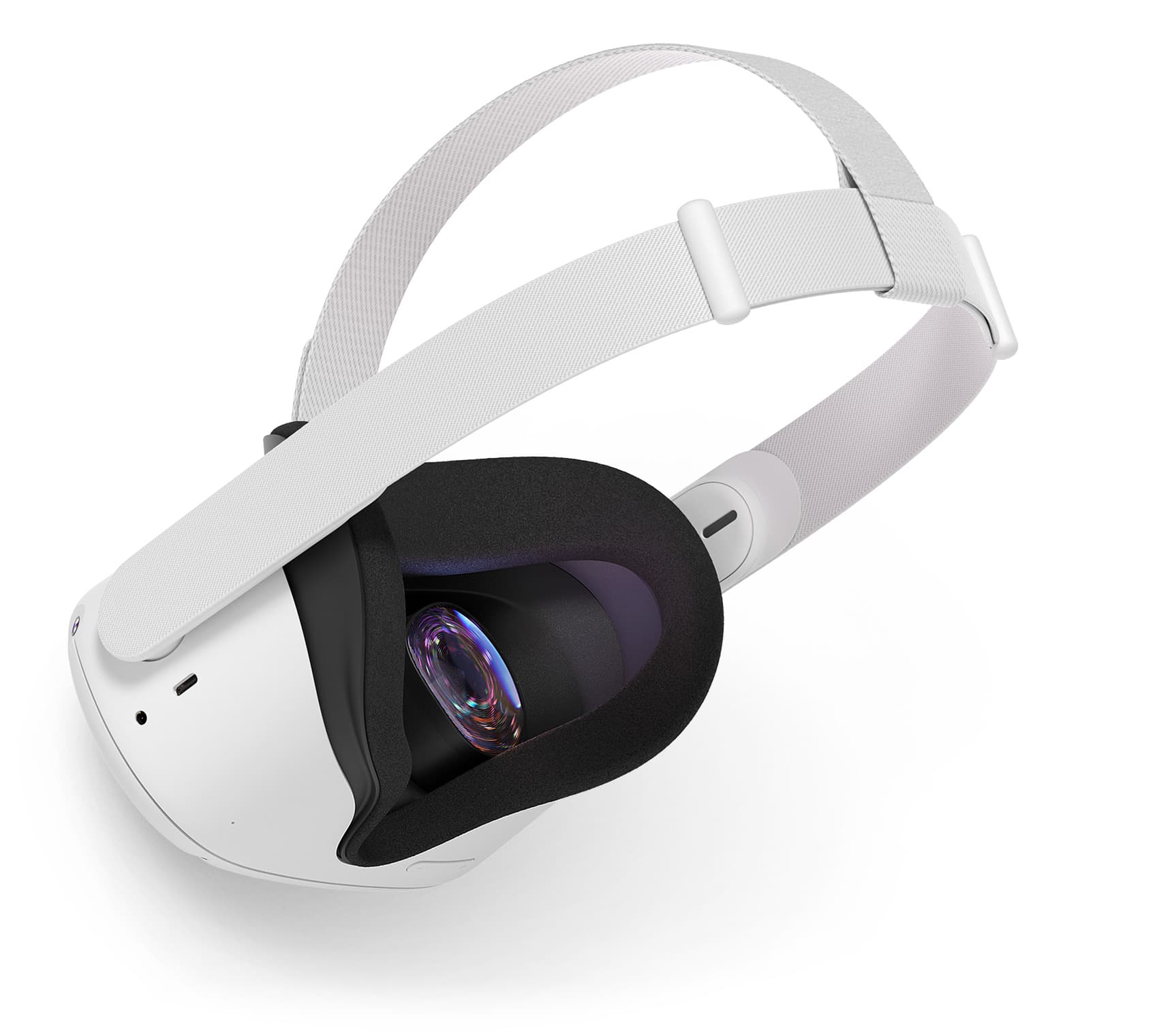 Pico has taken some of the top complaints about the Quest 2 and integrated solutions into their headset. Pancake lenses take up a lot less space and weight in the design. Putting the battery on the back of the strap is an additional bonus. Third party head straps for the Pico 4 will be more limited, but buyers may not need one because it fits nicely on your head by default.
Winner: Pico 4
Technical Specs
Spec-wise, both Pico 4 and Meta Quest 2 are somewhat identical. Both headsets use the Qualcomm Snapdragon XR2 system-on-a-chip. This CPU and GPU combo is a bit dated now (it was released in 2019) which is a little disappointing for the Pico 4. Rumor has it that Meta has an exclusive agreement with Qualcomm to be the first to use the XR3, so we'll have to see how that plays out.
For memory, the Pico 4 has 8 GB of RAM, which allows it to push out a bit more power than the Quest 2's 6 GB. However, I've always found that Meta does the best job integrating its components tightly. It's possible the Quest 2's 6 GB of RAM performs just as well as Pico's extra.
Winner: Draw
Hard Drive Space
Both the Pico 4 and Meta Quest 2 offer the same two hard drive space options: 128 GB and 256 GB. I would call this borderline acceptable for what we should see in 2023.
New VR games can take up 20 GB of space or more and the average size is regularly increasing. I know that Meta is testing bigger default size options for its future headsets, so this is a missed opportunity by Pico to stay ahead.
Winner: Tie
Display
The Pico 4 features two LCD panels at a resolution of 2160 × 2160 per eye. The manufacturer, Pico, claims that the field of view for the headset is around 105 degrees diagonal.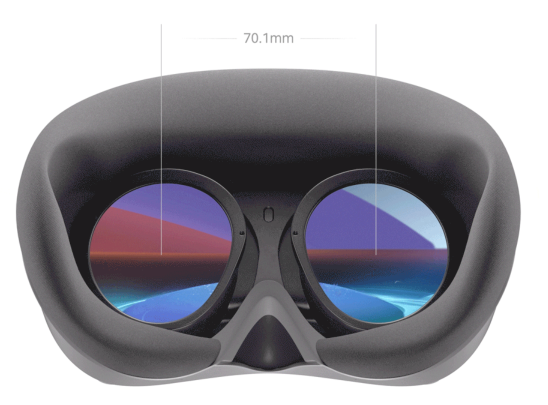 The Meta Quest 2 uses a single-panel LCD screen with a resolution of 1832 x 1920 per eye. It has an RGB stripe display that helps eliminate the black space between each pixel, making your vision look crisp and clear. The field of view on the Quest 2 is about 90 degrees.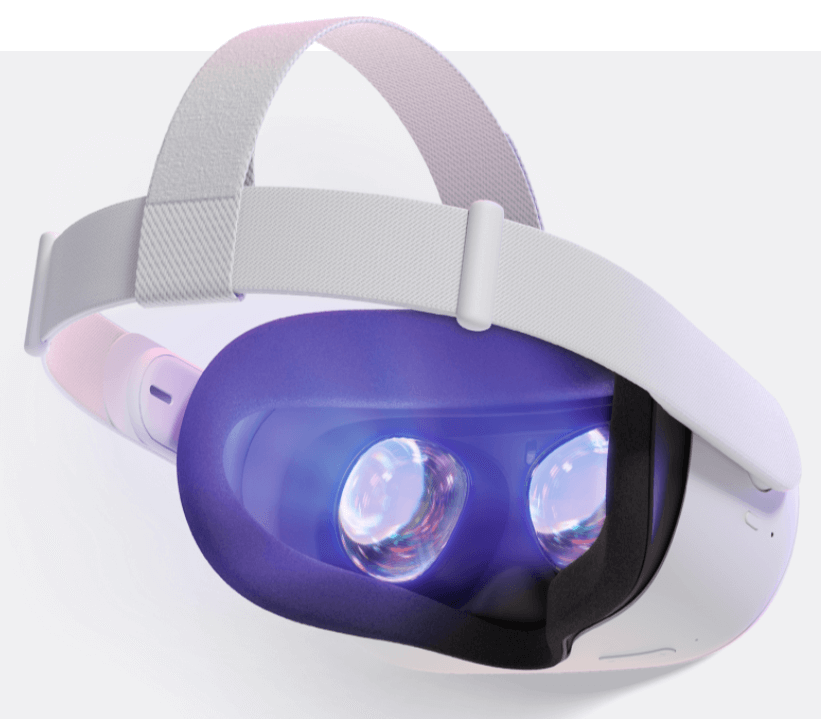 Winner: Pico 4
IPD Adjustment
All headset users have a slightly different distance between their eyes. If the lens of a headset is not closely aligned with your eyes, you will see blurry images when you look into the display. It can even cause a strain on your eyes.
The IPD adjustment for Pico 4 is between 62 and 72mm. You will need to set the interpupillary distance in the interface inside the software, and Pico 4's lenses will move themselves to match.
On the other hand, the Quest 2 offers three fixed IPDs of 58mm, 63mm, and 68mm. You must manually move the lenses between these three positions for a clear and crisp view.
For the most part, no users have had any issues with Quest"s fixed design. However, granularity is always better so I think the Pico 4 is better in this area.
Winner: Pico 4
Refresh Rate
The Pico 4 offers an impressive 1,200 PPI display at a refresh rate of 90Hz, making it perfect for gamers looking for an amazing visual experience.
The Meta Quest 2 has a maximum refresh rate of 120Hz, making it comfortable and perfect for longer gameplay sessions. The high refresh rate also helps to remove any flicker in the video.
There is debate on whether the higher refresh rate is practically better or not. Your eyes process images at 30 Hz, so anything more than 60 Hz for additional smoothing might be just a battery killer.
Winner: Meta Quest 2
Audio
The built-in audio systems in VR headsets leave much to be desired in most instances. However, they will suffice if you misplace your wired or Bluetooth VR headphones.
Pico 4 has integrated speakers that offer less distortion and richer bass at higher volumes. Pico claims that it has spatial audio by default, but I didn't notice anything head and shoulders above the Quest 2. I still recommend a good pair of Bluetooth headphones for the Pico 4.
On Quest 2, the audio has been upgraded over the Quest 1 to new 3D position audio. Meta promises an accurate audio representation of all 360 degrees and better audio recognition in a busy environment.
Pico 4 vs Meta Quest 2, I would call both headsets acceptable for audio. External, over-the-ear headphones are a must if you need to have anything more.
Winner: Tie
Headstrap
The Pico 4 headset is equipped with adjustable straps and a SuperSkin cushion lining to keep you dry and cool as you play your favorite games. The anti-slip PU leather located at the headset's back will make you more comfortable and give you more control during gameplay.
Pico has placed the battery at the back of the strap, making it much harder to remove and replace with third party options. However, the pancake lenses and lighter weight to the Pico 4 vs Quest 2 makes it less likely that you will need to.

On the other hand, the Meta Quest 2 features a brand new soft touch head strap, which helps to distribute weight better around your head. The top strap attaches to the back of your head using a loop around the side strap. You can pull the left strap to tighten the fitting strap to loosen the fit.
To make Meta Quest 2 more comfortable, you can purchase the official Elite strap to quickly tighten and loosen the fit on your head. Since it is the most popular VR headset of all time, there are also dozens of third party head straps for the Quest 2 that you can try out.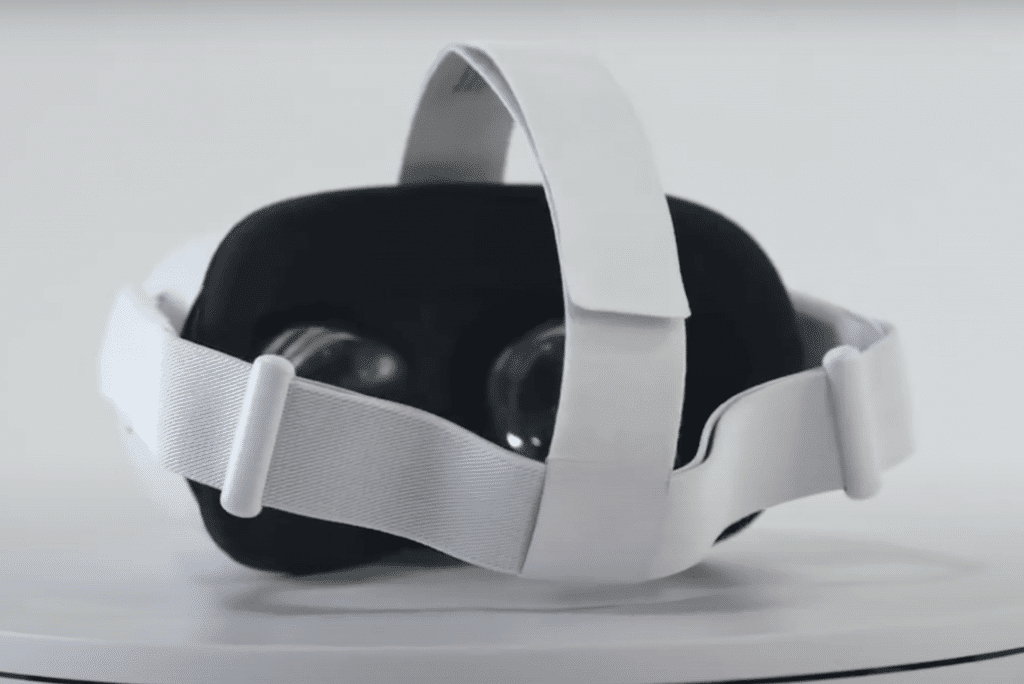 Winner: Quest 2 for versatility, Pico 4 for base design
Size and Weight
The Pico 4 uses pancake lenses and a lighter design to reduce the weight of its visor. It weighs 295 grams without straps. The battery pack is positioned at the back of the headset.
On the other hand, the Quest 2 weighs 470 grams without straps with fresnel lenses and the battery in the front.
Ultimately, Pico 4 is 40% lighter than the Quest 2.
Winner: Pico 4
Battery Life
The Pico 4 features a large 5,300mah battery. It can serve up to 3 hours of gameplay when fully charged. The battery is charged via a USB-C port, which charges fast.
For the Quest 2, the built-in battery is 3,640 mAh can serve you up to two hours of gameplay if it's fully charged. Meta has done a pretty good job optimizing the battery in order to extend the battery life despite running at a higher refresh rate than the Pico.
You can purchase the Elite strap with a battery pack for the Quest 2 to double your headset's battery life. A lot of players prefer to buy an external battery and attach it to the rear head strap in order to distribute weight better as well.
Winner: Pico 4
Controllers
Both headsets use their four corner fisheye cameras to track infrared (IR) LEDs on their controllers. But, Pico 4's controllers have them in an arc over your hands. This means during actions like pouring water into a cup or cocking a pistol, your hands can get closer without bashing the controllers.
According to Pico, Pico 4's controllers are equipped with a HyperSense broadband motor, giving you control over games. The controllers are focused on increased comfort, capabilities, and usability.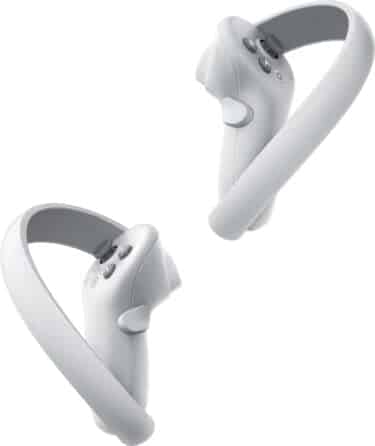 On the other hand, Meta Quest 2 controllers house the infrared (IR) LEDs in a ring in front of your hand. The controllers offer better ergonomics, and with a tracking rate of 60Hz, the latency significantly reduces while movement accuracy improves. The controllers also feature an accelerometer and gyroscope to help with motion control.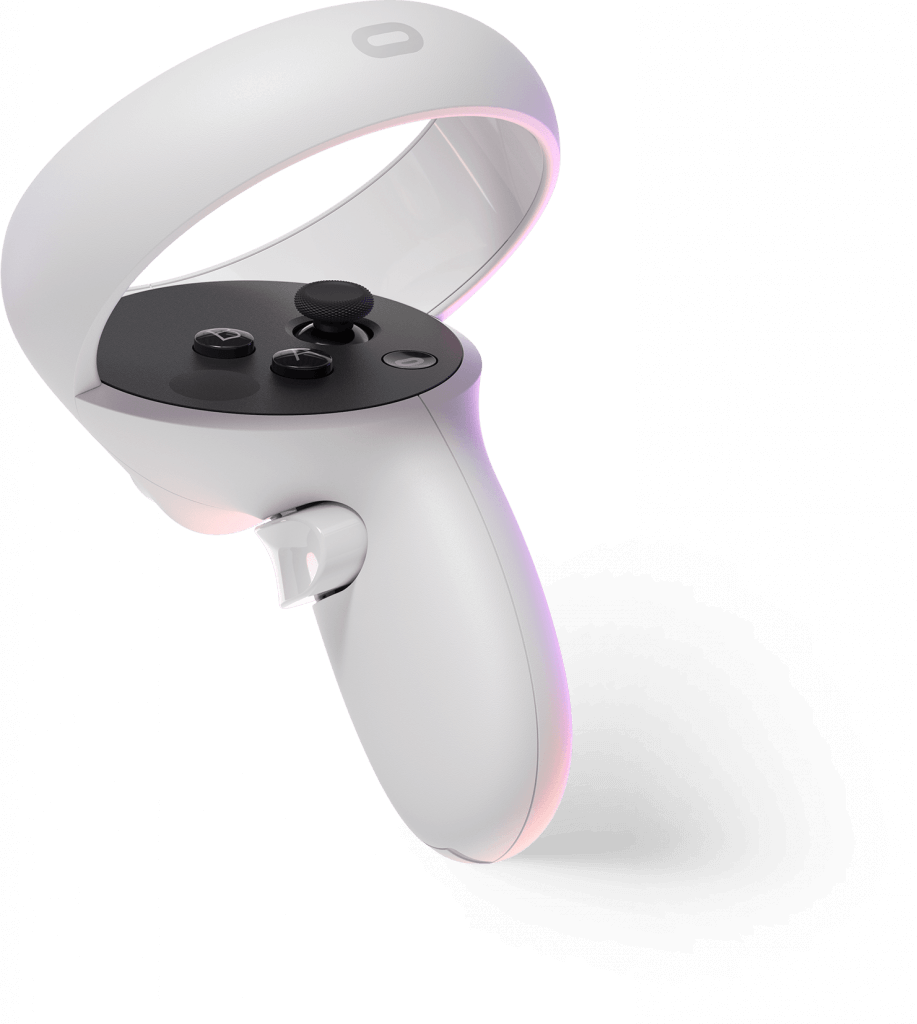 Conclusively between the Pico 4 vs Meta Quest 2, the Pico 4 controllers offer comfort, improved tracking, and haptics.
Winner: Pico 4
Tracking
Pico 4 headset uses five integrated fisheye cameras for tracking. Two cameras are positioned on the bottom corners, and another two are attached to the top corners of the device.
The fifth camera enables full-color video passthrough and mixed reality features, making setting up the Guardian and tracking zones easier and more natural. Color passthrough is a key feature of the Pico 4. It will allow developers to create some augmented reality experiences that look and feel natural.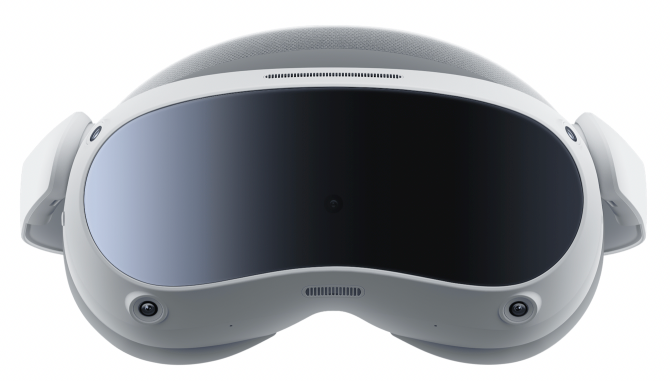 On the other hand, Meta Quest 2 uses all four cameras for tracking. It supports inside-out tracking with no external base stations for movement monitoring. The cameras also ensure you stay within your play space. The Quest 2's passthrough is black and white only.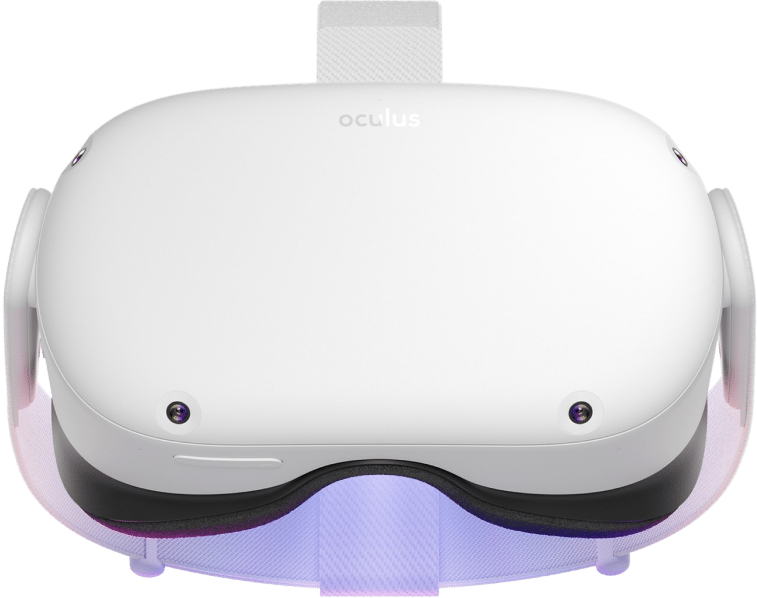 Both standalone headsets offer 6DoF positional tracking and integrated hand tracking.
Winner: Pico for color passthrough, Quest 2 for quality of tracking
Games
Both Pico and Meta have their own VR app stores with games loaded onto it. Since both VR headsets run on an Android-based operating system, games are generally compatible with both stores.
Being more popular, Meta has more games available on its stores. However, most developers have ported their games to the Pico VR store in order to get maximum advertising.
Meta does have the tendency to purchase VR game studios for its own benefit though. For this reason, a lot of popular VR games will never be on the Pico store, including:
Beat Saber
Population: ONE
The Climb 1 & 2
Horizon Worlds
The most prominent titles available for the Pico 4 are:
The Walking Dead: Saints and Sinners
Peaky Blinders: The King's Ransom
Blaston
Walkabout Mini Golf
Hibow
Wraith Oblivion: Afterlife
Rec Room
Pico Worlds (Horizon Worlds alternative)
Winner: Meta Quest 2
Price & Availability
The biggest discrepancy in availability is that the Pico 4 is not available in the United States and Canada. Pico has been open about saying that they are explicitly targeting markets where the Quest 2 is not available in. This allows them to build up market share around the world with less competition.
Pico 4's model with 128GB storage option goes for €429, while the 256GB model is available at €499. The headsets ship to the following countries:
Spain
Sweden
Switzerland
United Kingdom
Japan
South Korea
Netherlands
Norway
Austria
Belgium
Denmark
Finland
France
Germany
Italy
For the Quest 2, the 128GB and 256GB models are available at €449 and €549, respectively. The headset ships to:
United States
Canada
Switzerland
Taiwan
United Kingdom
Norway
Poland
South Korea
Spain
Sweden
Italy
Japan
Netherlands
New Zealand
Denmark
Finland
France
Iceland
Ireland
Australia
Austria
Belgium
Winner: Meta Quest 2
Conclusion
The Pico 4 is the best competitor to the Meta Quest 2 that we've seen yet. It makes a few smart improvements that the Quest 2 doesn't have:
Pancake optic lenses
Full color passthrough
A better designed head strap
Smaller controllers that don't interfere with each other as much
However, two big things hold it back:
The app store only has a fraction of the games
The Pico 4 is not available to purchase in the United States or Canada
If you live in Europe and have been waiting for your non-Meta VR headset, the Pico 4 is your solution. For everyone else, you probably want to wait for the Quest Pro or Quest 3 to come out. And now that you don't need a Facebook account to use it, the Quest headset might be more enticing for some.