If you want to know what new VR games you'll be able to play on your Meta Quest or Quest 2, come and read our guide on upcoming Oculus Quest games below! We are live updating our list as new games get their official release dates so that you know everything new for 2022.
Our new games list below shows you the newest games for the Oculus Quest as well. If you have just received your Oculus Quest 2, the new games below are available to play with improved graphics quality.
Go and buy your Oculus Quest 2 here, the only premium VR headset that doesn't require any other computer or phone hardware to run.
Click here for our comprehensive guide on the Oculus Quest 2.
Also Important: Find the latest VR deals on games, hardware, and accessories in this live daily updated guide.
When Are New Oculus Quest Games Released?
All upcoming Oculus Quest games are released on Thursdays at approximately 1pm EST in the official Oculus Store. Oculus also lists some of the upcoming games in advance so that you know whats coming.
We take the upcoming Oculus Quest games list from the store and list is below in addition to games announced by other game studios.
Other than the official Oculus store, new games are also regularly released on SideQuest. SideQuest doesn't have any set release date or times. We keep a list of the best SideQuest VR games for you to check out.
If you know of any other upcoming Oculus Quest games, comment down below at the bottom of this guide and let us know! If you represent a new fame, you can contact us for promotional partnerships. We love to promote new games, create reviews, and introduce Quest players to awesome games to play.
Next up, have a look at what new games are coming soon for the Oculus Quest. NEW in this guide, we've added videos for each upcoming Oculus Quest game so that you can preview whats upcoming in more detail.
Upcoming Oculus Quest Games
The following games have been announced as coming soon for the Oculus Quest.
Wanderer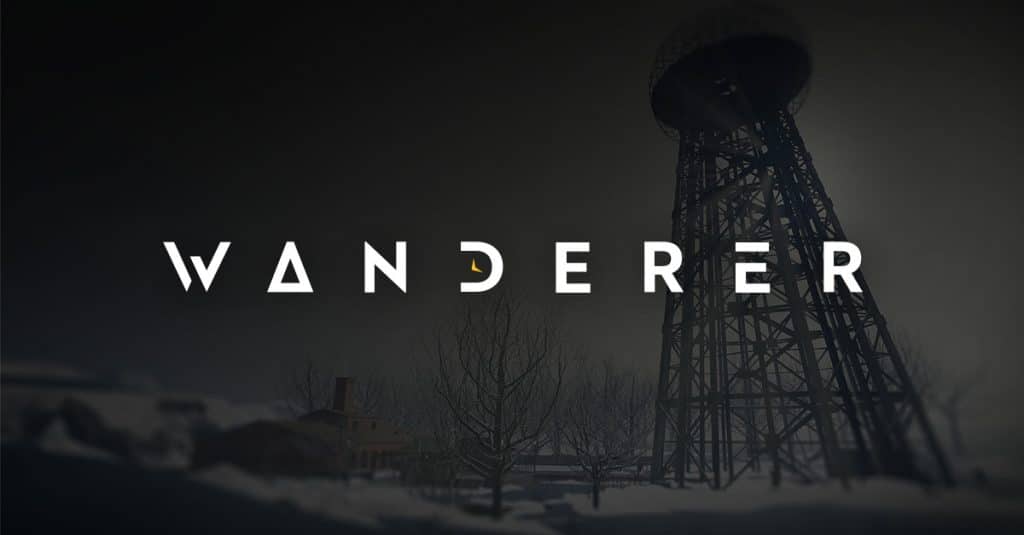 Release Date: 2022
Wanderer is a VR adventure game created by New Zealand studios Oddboy and M Theory. Wanderer is inspired by Dark and Quantum Leap. In the game, you are able to travel back through history so that civilization would not collapse.
Players will use wristwatches to unlock the power to traverse time and space. Players will also have the ability to slide through different events, aiming to correct what went wrong.
You will defend ancient civilizations from invasion and play to an endless crowd of hippies. You will decode covert messages during a war. Plus, you will uncover the secrets of the space race.
Green Hell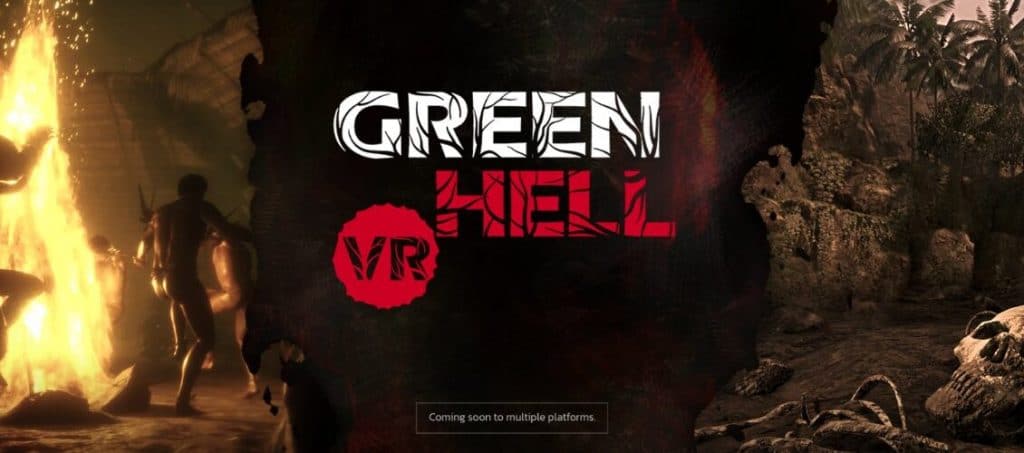 Release date: Q4 2022
Green Hell is a VR survival game designed and developed by Creepy Jar. The game takes place in the Amazon rainforest. In the game, you find yourself in a jungle where food or equipment for survival is far from you. You strive to find your way out of the jungle by deploying different tactics and techniques.
There's no help from the outside world. You will have to use your hands to build shelters, tools, and weapons to defend yourself and also hunt for food. You will fight with wild animals and also battle tropical illnesses.
For dangers, you will face with hunger, fatigue, and thirst. You will also face the psychological challenges of isolation. Fans of The Forest PC VR game have been waiting for this upcoming Oculus Quest game.
Ilysia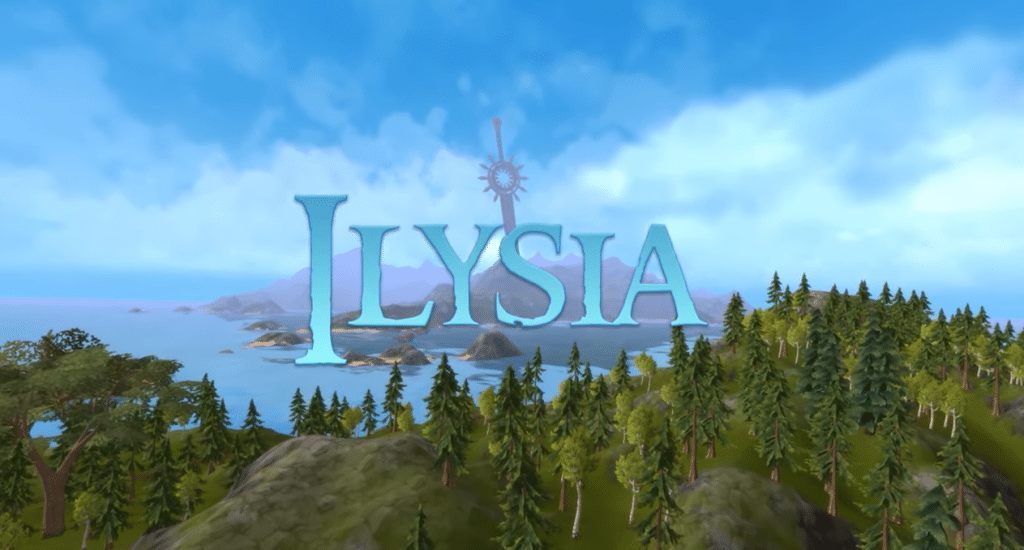 Release Date: 2022
Ilysia is a multiplayer online VR RPG game developed by Team 21 Studio. In the game, you will travel with other players or on your own in your quest to explore unique areas. Each area that you will explore contain dungeons, area bosses, and caves.
Ilysia also contains large outdoor cities for you to explore. Your mission is to unveil the secrets behind these unique areas. Ilysia aims to invoke the glory days of MMOs. The virtual reality component gives fans the leverage to explore an open and immersive world.
Yuki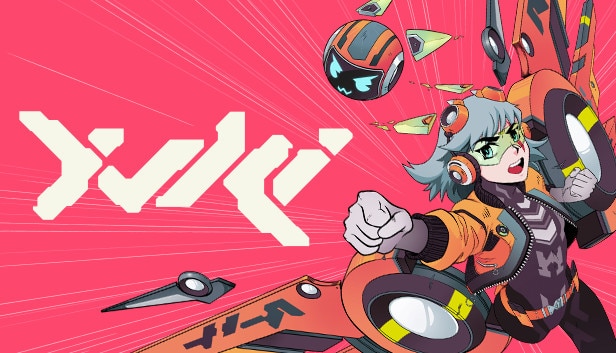 Release Date: TBA
Yuki VR is an upbeat bullet hell game created by Arvore studios. In the game, you will use your hands to fly an action figure while dodging bullets from different directions in an anime universe. To become the hero of Yuki, you will need to battle outlandish adversaries and move your body to dodge obstacles.
Yuki combines hell shooter and virtual reality. The game reminds you of your childhood and how to bring it to life. It takes the inspiration of Shooty Skies Overdrive. Yuki sees you fighting off your enemies, including boss fights.
Frustrain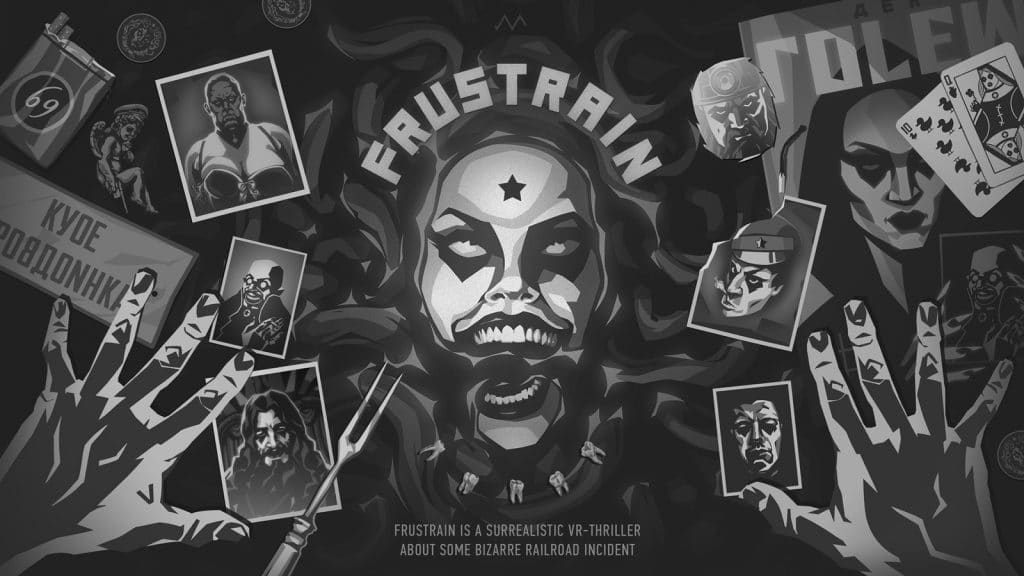 Release Date: TBA
Frustrain is a VR surrealistic first-person game about some bizarre railroad incident. In the game, you and other players will solve puzzles while onboard a fast-moving train. You will explore different compartments and meet a strange cast of characters.
This upcoming Oculus Quest game comes with a great rustic atmosphere. It features incredible shading and extra touches. The train can be explored in full roomscale if you have the space.
Starcaller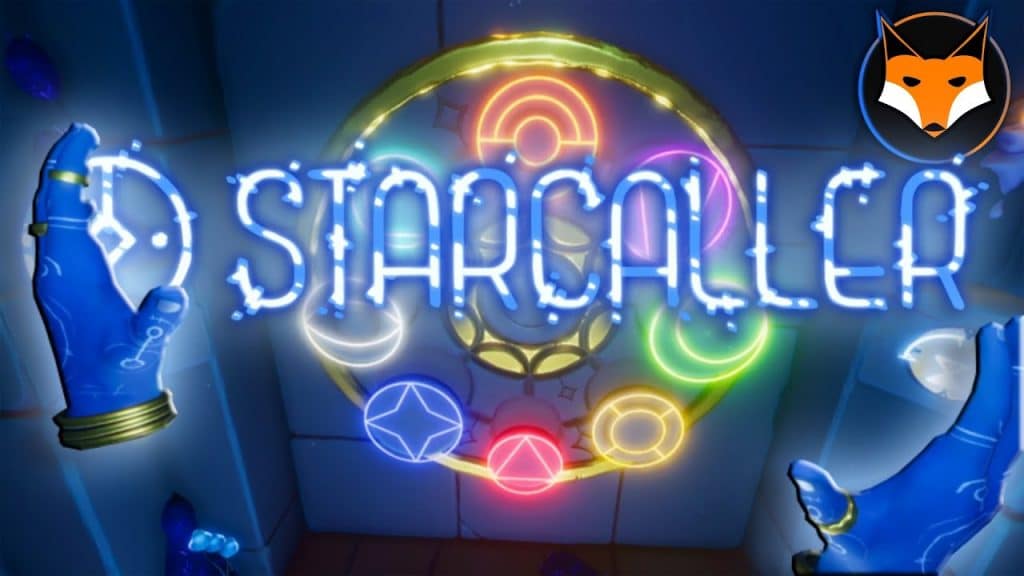 Release Date: TBA
Starcaller is a VR puzzle solving game designed and developed by Monarch Studio. In the game, you will solve different puzzles as fast as you can to meet your deadline. If you finish solving the puzzles on time, you immediately become the Starcaller.
Starcaller features around 30 puzzles with 3 tiers of difficulty. It also features 10 different walls. The game is randomized, as you gain new experience each time you play the game.p
The puzzle tasks include realigning symbols on rotating discs, figuring out celestial patterns, as well as memorizing musical notes.
Starcaller is fun and easy to play, but hard to master.
Grand Theft Auto: San Andreas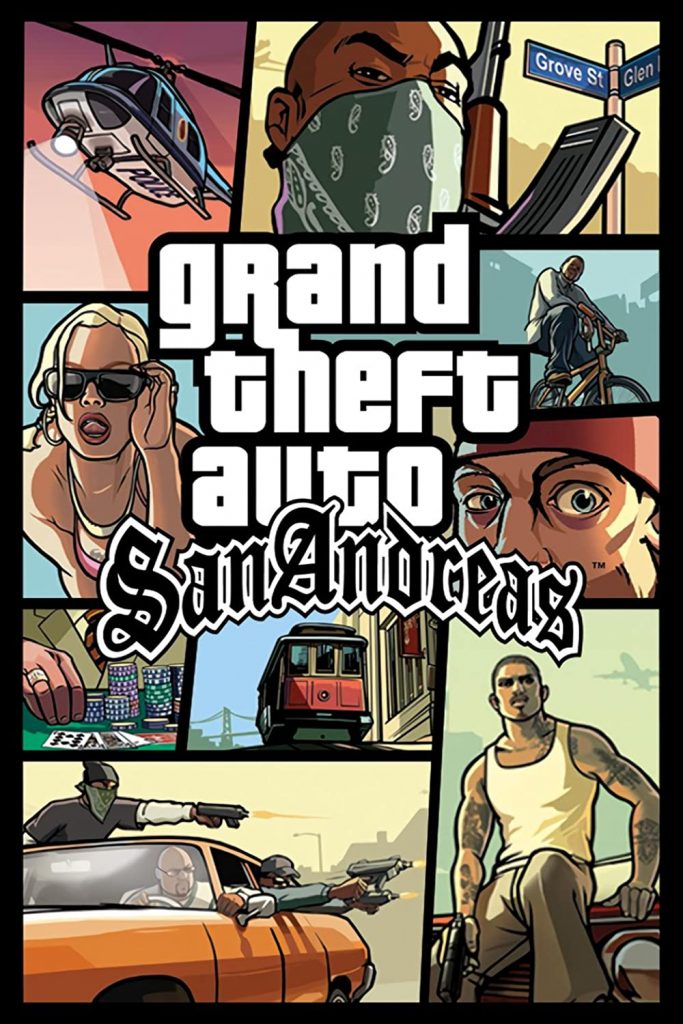 Release Date: TBD
Grand Theft Auto: San Andreas, one of the most iconic open-world games of all time, is coming to the Oculus Quest. The surprise announcement was made during the Facebook Connect 8 keynote speech by Mark Zuckerberg.
In the game you control CJ, a gang member looking to make it out of the streets of Los Santos, based on Los Angeles in real life. As the story progresses, you travel through cities based on Phoenix, Arizona and Las Vegas, Nevada as well.
Grand Theft Auto: San Andreas is one of the highest selling games of all time.
Check out our complete guide on Grand Theft Auto: San Andreas VR.
Moss: Book II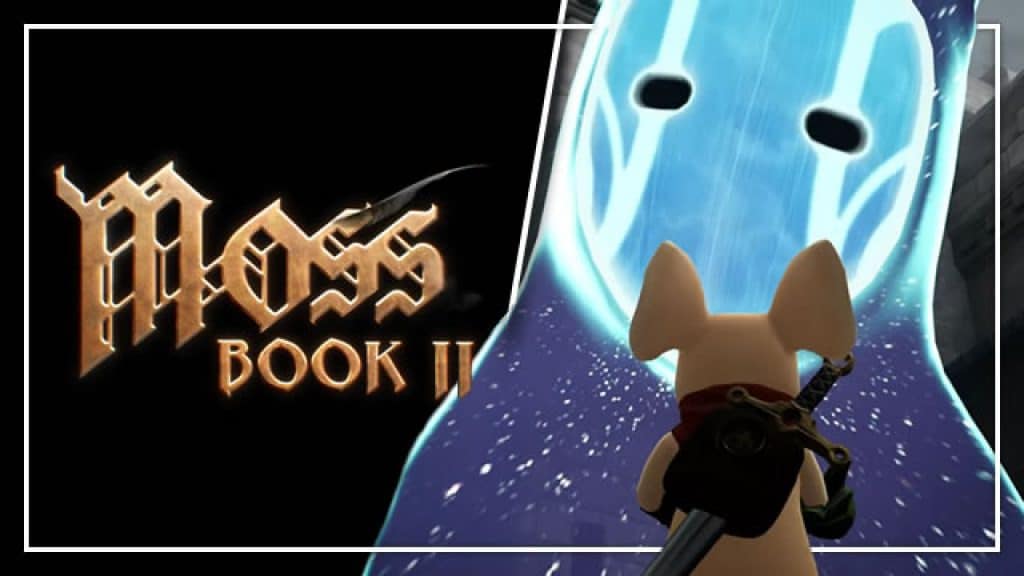 Moss: Book ll is a sequel to the original Moss, a VR game about a mouse named Quill. You play Quill's adventurous human companion. To save Quill's uncle, you have to battle bugs and solve different puzzles.
As with Moss: Book I, Quill returns to the game. Players will serve as her ghostly guidance, directing her through her path. She will find her uncle after being pursued through the castle. Quill has plans to defeat her enemies, break out from their stronghold, and save the world from evil forces. In her attempt to achieve victory, she will meet a bunny.
Moss: Book II is very similar to the original game. Quill will battle monsters in a new snowy environment. The abilities and weapons are also new.
Click here to view Moss: Book II
Fruit Ninja 2 VR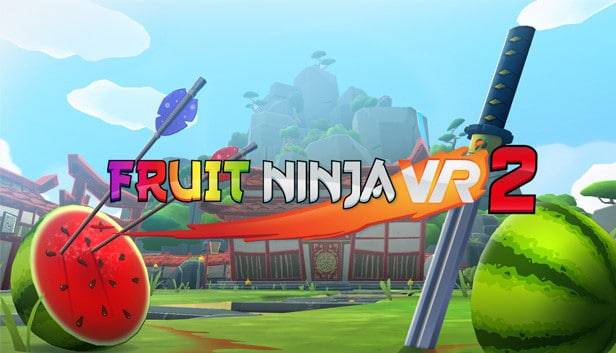 Fruit Ninja 2 VR is an action game that will launch on Oculus Quest in late 2021. It is an arcade game based on the original mobile game. It will launch you into the stylish and beautiful world of Fruitasia where you will explore the scenic Fruit Ninja Temple grounds. Use a bow to expand your reach and slice your way through the different challenges in the game.
As you practice on the Fruit Ninja Temple grounds, hold your weapons and test your survival skills in all new challenges. Fruit Ninja 2 VR features juicy new ways to interact with the environment, fruit-slicing techniques, and gorgeous areas to explore. It will support a wide range of headsets including the Oculus Quest and SteamVR.
Click here to view Fruit Ninja 2 VR
Little Cities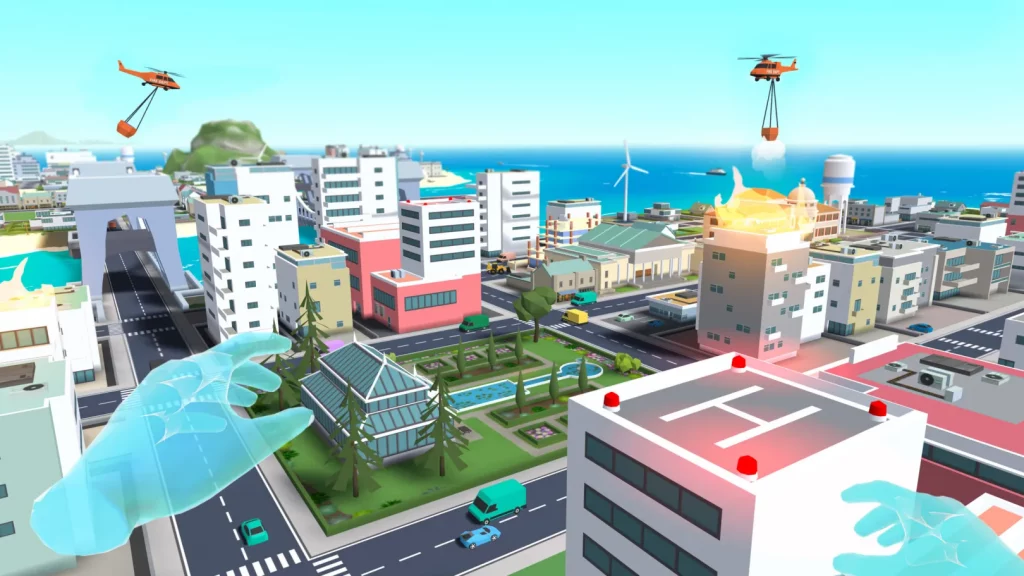 Little Cities VR is a city building simulation game similar to Sim City. You play a god-like character, building cities and growing your population accordingly. You have to deal with changing demands, natural disasters, adjustments that throw you off your game.
Your primary responsibilities includes creating roads, maintaining neighborhoods, and building communities for your population to eat, shop, and work. Work within your budget and raise money to afford more advancements.
Similar to Deisim, Little Cities is part of the ultra-popular simulation game genre which is under-appreciated in virtual reality. The game is being published by nDreams, who released Shooty Fruity and Phantom: Covert Ops in the past.
Cities VR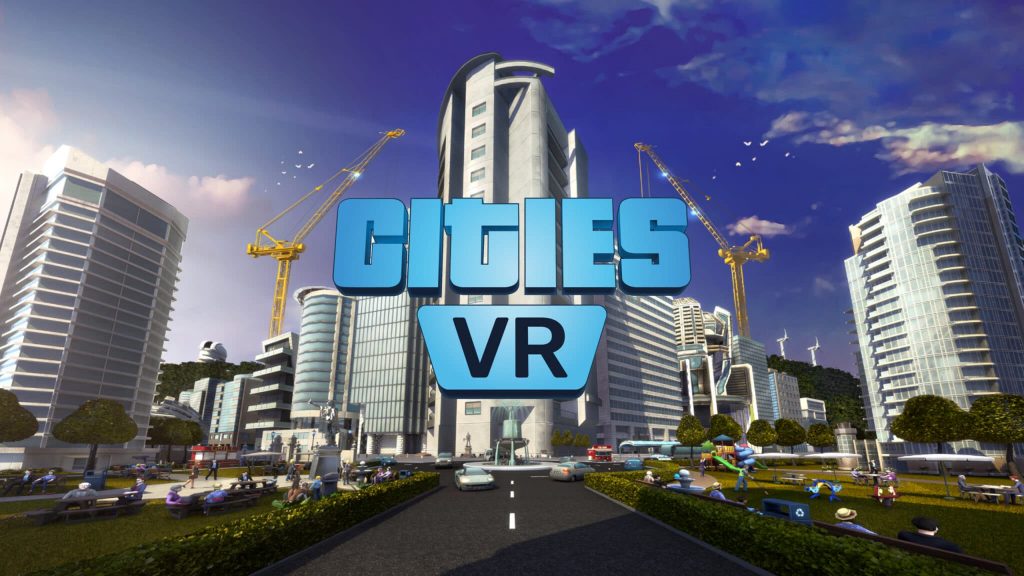 Cities VR is a port of the Cities: Skylines game directly into virtual reality. You are the mayor of your own city in an exclusive birds eye view. Watch your developments come alive and grow your city. Give your residents what they want and grow your population.
Cities is created from the same engine as Cities: Skylines, the popular simulation game for PC and Mac. This port brings over many of the same features in virtual reality.
Bean Stalkers
From VR Storm Studio, Bean Stalkers is an adventure game where you have to climb and explore different worlds. Deploy magical attacks, collect resources, and craft what you need to succeed. The higher you move on the tree, the harder things get.
Bean Stalkers looks unique and interesting in virtual reality. It is a cross between a shooting game and an action strategy game.
What other upcoming Oculus Quest games are you looking forward to? Comment down at the bottom of this post and let us know!
New Oculus Quest Games
The most recent games and apps released for the Oculus Quest are below.
After the Fall

Release Date: December 2021
After the Fall is a first-person shooting game with a 4-player co-op mode. You have the battle through a hostile world filled with the undead in 1980s Los Angeles.
After the Fall comes from the studio that brought Arizona Sunshine, which was one of the first gems for the Oculus Quest. The new game has an all new story and improved AI and logic.
The game takes place out in the ice-covered ruins of LA. You have to fight through huge hordes of zombies, special enemies, and colossal bosses. You can craft, upgrade, and create different weapons to help you through the game. After the Fall has been one of the most highly anticipated upcoming Oculus Quest games of 2021.
Loco Dojo Unleashed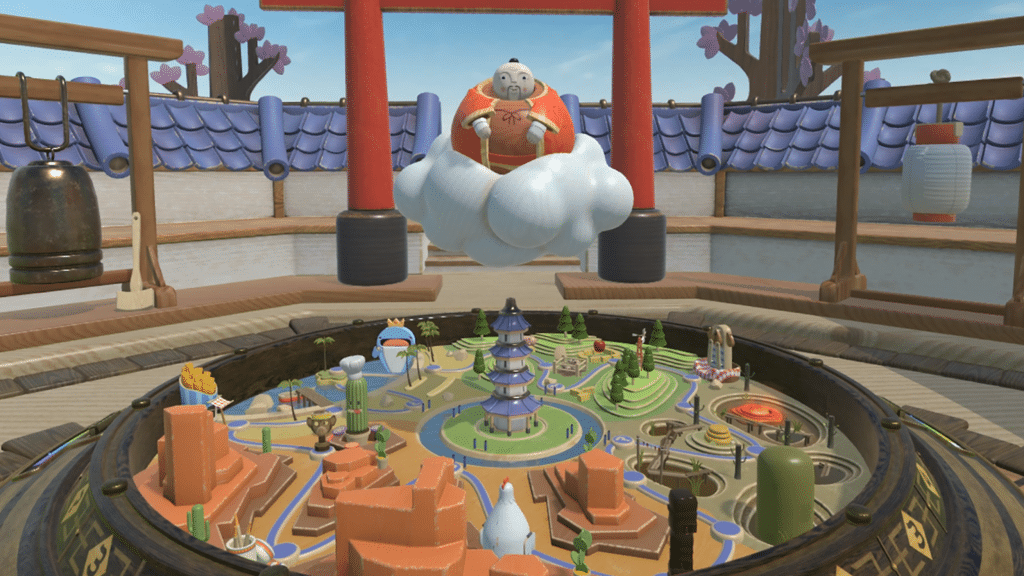 Loco Dojo Unleashed is an upcoming Oculus Quest game that looks like a lot of fun. It is a 4-player multiplayer experience filled with 16 mini-games that are all optimized for VR. It's the closest thing to Mario Party VR for the Oculus Quest platform.
In Loco Dojo Unleashed, you have to step up to Grand Sensei's 'Table of Trials' to pit your silliest skills against (up to) three friends or strangers. Players take turns to spin the dice wheel and move your counter around the dojo's game board. You acquire strategic prizes and launch different mini-games against your friends.
The game originally came out for PC VR headsets in 2017, but has been remastered and made better for the Quest platform.
Horizon Worlds

Horizon Worlds by Facebook is a social experience developed exclusively for Oculus VR headsets. It has been marketed as one of the most ambitious upcoming Oculus Quest games ever created.
Horizon is a virtual world full of things to explore. Interact with friends and strangers around the world. It is completely open, meaning that you can create your own games on the system and have others join and play. Coordinate or join media watch parties to watch movies and TV shows in the application together.
Facebook Horizon was announced in 2019 and was in closed-beta for most of 2021. It is now available to download in select countries and is tied heavily to Meta's metaverse concept.
Click here to learn more about Facebook Horizon.
Project TERMINUS VR
Song in the Smoke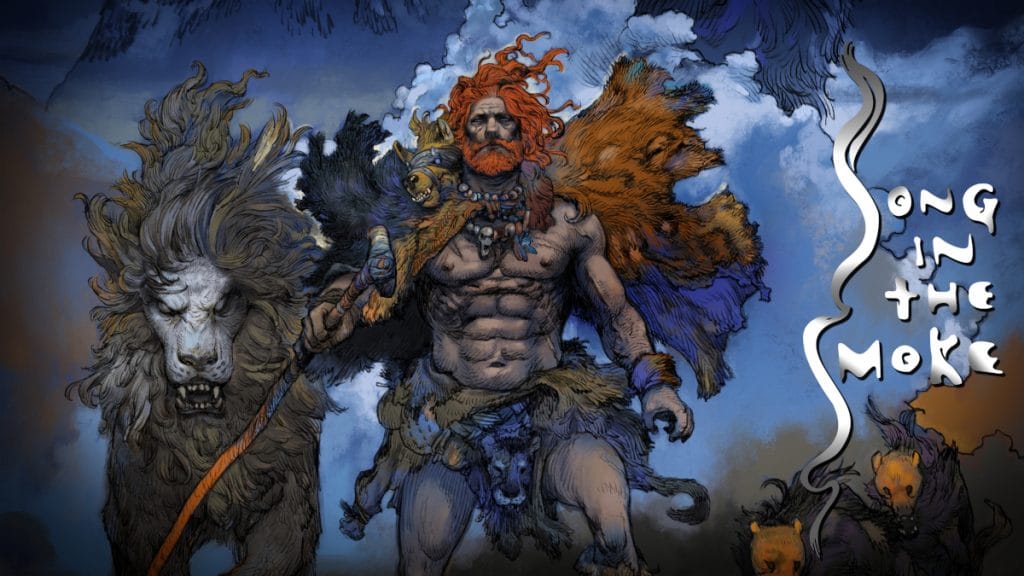 Song in the Smoke is a survival adventure game developed by 17-Bit. In the game, you will find yourself in a world full of strange beasts. Your mission is to fight for survival using different tactics. The game has adventure and atmosphere in spades.
Players will travel through 8 stages, including frozen terrain, valleys, and forests. You will make shelter, weapons, and medicine to battle the beasts. You will have the ability to determine threats by sight and sound. With your bow, you can line up perfect shots and survive longer.
Player 22 by Rezzil
Resident Evil 4
Knives and guns can be used at the same time.
Items can be interacted with in new and realistic ways
The inventory system has been rebuilt from the ground up for virtual reality.
Animations have been re-worked for first person virtual reality.
Zenith
Unplugged: Air Guitar
Ven VR Adventure

Release Date: August 12, 2021
Built entirely for virtual reality, Ven VR Adventure is a single-player platform game.
Monologic Games developed this game to play with or without an internet connection, although there is a minimum space requirement of 8 GB to install on your system. The pair of controllers are Oculus Touch, and you have supported player modes like sitting and standing.
Ven VR Adventure is a single-player adventure game that invites you to enter the visual world of Ven with the chance to experience a fantastic adventure in a magical land.
In this game, the character you will play is Ven. A terrifically named villain, Bruce Nelson, has invaded your planet.
Bruce Nelson is a crazy scientist who wants to become immortal and control the magical natural energy of the world. Ven escaped from his capture and now wants to fight back.
The game comprises 12 levels, divided among three regions with four levels each. Each of the 12 levels is not that long, but passing each level can take time, and this game is fun to play with VR.
You can zoom in or zoom out, leap forward or backward, and move in any direction to enjoy a mesmerizing VR gaming experience. Players' feedback has reported the game as flexible to control, with a vast number of objectives, challenges, and enemies to overcome. If you are an avid gamer who wants to experience riveting adventures with VR and overcome exciting challenges, then this is your game. Try it out!
Click here to view Ven VR Adventure
Arcsmith

Arcsmith is a narrative VR game. Developed by Bithell Games, Arcsmith lets you assemble important items of the future. You have access to a library of modular pieces to assist you in assembling the essential items that you need in this journey. With Korith Dinn as your mentor, you can rely on his ingenuity to further explore this virtual world. Your quiet station will become the center of an intergalactic power struggle where the future of the universe will be determined.
In the game, you solve challenging 3D puzzles and use diagnostic tools to guide your creations. You'll also need to balance power, heat, and other variables as you continue your journey. A wide range of devices await your creation, but you can start with creating a simple radio. From there you can progress into building antimatter generators and space drones.
Chess Club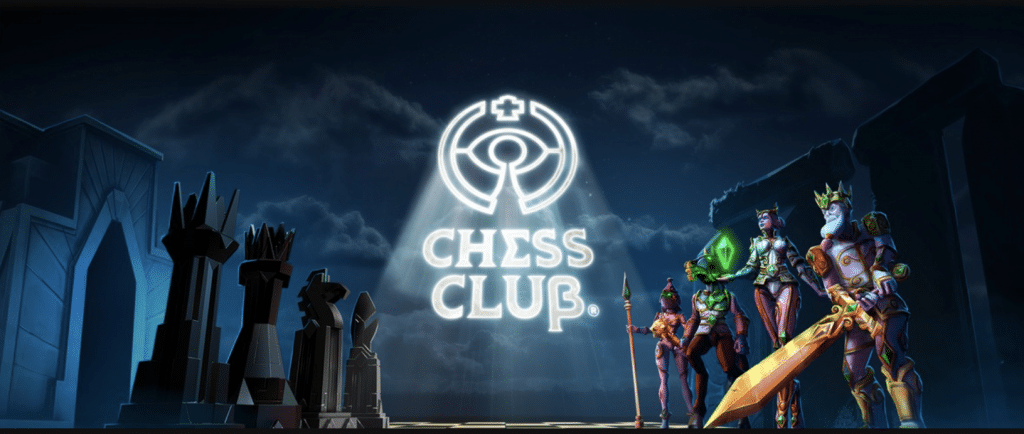 Release Date: June 29th
Chess Club brings the popular strategy game to virtual reality. You can play against AI or against real life players around the world. As you move your pieces around the board, you get to watch them come to life and animate in front of you.
Chess Club features both ranked and unranked games. There are also different time rule options such as bullet, blitz, real time, and async. Two environments are featured for you to play in.
Even better, this upcoming Oculus Quest game features both motion controller and hand tracking support. This means that you can play chess without any controllers in your hands.
Sam and Max: This Time it's Virtual!

Release Date: July 2021
Sam and Max: This Time it's Virtual is an action VR game. It takes you into the world of Sam and Max, the popular comic book duo. They have recruited you to the Freelance Police, where they are training to make you part of the team. The game features a series of training courses and mini games designed to test your brain and body.
If you like Sam and Max, you have an idea of the humor and narrative in the game.
While you play, watch out for the hidden menace lurking in the training grounds that may spell doom for you!
Eternal Starlight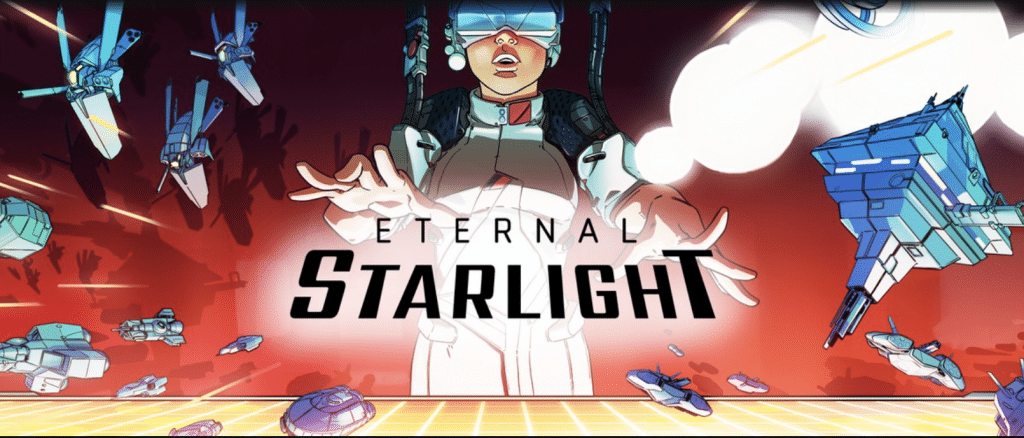 Release Date: June 17th
Eternal Starlight is a tactical space game where you have to manage your fleet of ships in battle against other enemies. It has been built from the ground up for virtual reality. If you like strategy action games, this upcoming Oculus Quest game fills a soft spot in your heart.
You play in god-mode over the battlefield. Look at your surroundings and plot a strategy that leads you to victory. During the game, you will collect technology that upgrades your vessels and helps out your chances to succeed.
Check out the trailer below!
Larcenauts

Release Date: June 17th
Larcenauts is a sci-fi multiplayer action game. In the game, you can play as one of 8 unique specialists, each with its own weapons and powers. You jump online to play in 6 vs 6 battles with other people in real life.
Multiple game modes are included in the game, including:
Refuel
Capture the Flag
Team Deathmatch
4 maps are included in the game to start and the first thing you'll notice is how beautiful each location is.
As you play, you will rank up your characters with cosmetic upgrades and progression. Communicate smart and defeat enemy forces.
Carve Snowboarding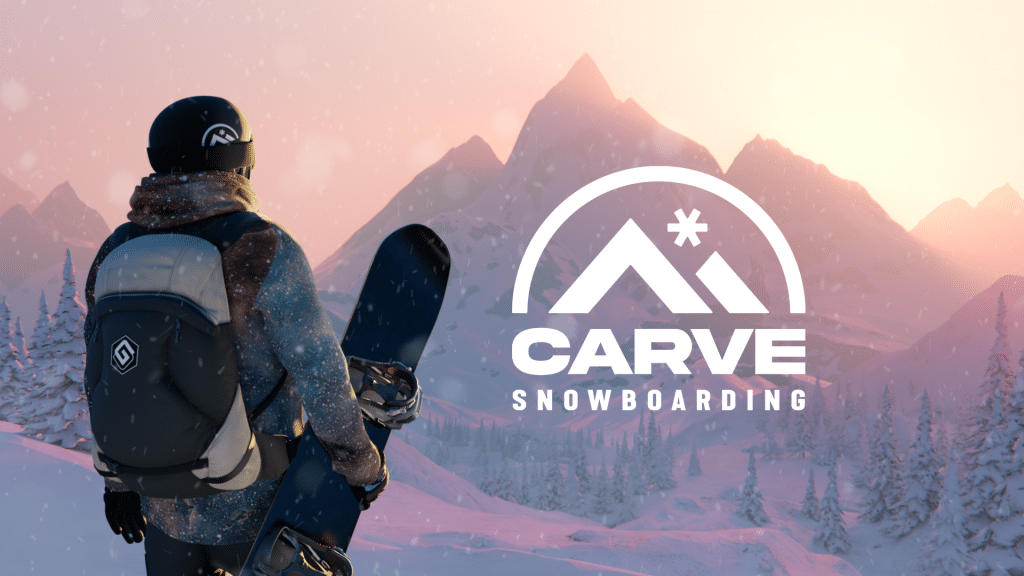 Release Date: May 28th
Carve Snowboarding is a 1080 Snowboarding alternative for virtual reality. The game is developed by Chuhai Labs, a studio founded by Giles Goddard. In the game, you will get a first-person view and can perform different tricks when you grab your board. Every player in the game gets a chance to master different tricks as they slide through the slope.
Carve Snowboarding has a race mode where you slide down the slope to play other players on six courses. To make it to the top of the leaderboard, you will have to challenge your friends or other players across the world.
You will unlock new gears and get new gives or boards as you continue to play the game. There is an interactive space to play as you prepare for your next trip. Carve Snowboarding was announced during the Oculus Gaming Showcase and immediately became one of the most anticipated upcoming Oculus quest games ever.
Zero Caliber: Reloaded

Release Date: May 13h
Zero Caliber: Reloaded is a realistic VR shooting game with a full single-player mode, co-operative, and a good progression system. You are a newly enlisted soldier who has to fight through a dystopian United States. Your mission is to fight your way through the mysterious Tlalokii and find out their secrets.
As you play, you will unlock new weapons, attachments, and modifiers to help you in your journey. Join together with friends and play through missions in the co-operative game mode.
Zero Caliber: Reloaded is the Oculus Quest version of Zero Caliber. It has been designed from the ground up for the Quest VR platform.
ForeVR Bowling

Release Date: May 28th
ForeVR Bowl is a VR bowling game from ForeVR, a development studio created by former Zynga employees. It is fun for the entire family. The game features 75 collectible balls each with its own unique throwing style.
ForeVR Bowl features an online multiplayer mode where up to 4 friends can play at a time. You can also play against computer players too. The game features six different bowling alleys.
Puzzle Bubble VR: Vacation Odyssey

Release: May 20th
Puzzle Bobble VR is a bubble shoot and pop game for virtual reality! You control Bub and Bob, two friendly dragon characters. It is a sequel to the popular Japanese action puzzle game franchise.
Puzzle Bobble VR features over 100 new puzzles in full 3D virtual reality. There are special bubbles and brain teasing challenges to solve as you play. Special items activate fun power-ups. Controls have been built for VR.
The game also features an infinity mode, where you shoot and match your way up the high score board. There is also an online Duel mode, where you compete against another real player. Check out the launch trailer for this fun Oculus Quest game below.
Demeo

Release Date: May 6th
Demeo is a tabletop RPG game made for virtual reality. You have to explore the catacombs of Demeo after a dark force has taken over the underworld. The game is roguelite, meaning that it is generated unique for each play-through. You and three friends each take on a role in the game:
Eagle-eyed hunter
Mystical sorcerer
Deadly assassin
Protective guardian
Work together to roll, move, and fight armies of bad guys. The tabletop style of Demeo makes for a fun RPG experience, while constricting the world into a small environment. Reviews on Demeo have been outstanding and it's immediately found a home in our top VR multiplayer games list.
The Wizards – Dark Times

Release Date: May 6th
The Wizards is an action adventure single player game. You play a wizard who can discover and use 11 different spells with different abilities and effects. The game is played with hand gestures, taking advantage of Oculus Quest hand tracking.
In the game, a mysterious dark plague has fallen on the realm of Meliora, twisting its inhabitants into beings of hatred and madness. Forbidden powers and rogue wizards are involved, leaving only you to face the apocalypse head-on. Dare to journey through the Forsaken Wood, wade through the poisonous swamps of Meliora, descend into the ruinous Necropolis, and more – with no magical barriers to stop you in place!
The Wizards previously launched for PC VR and the Quest version with hand tracking support has been in development since 2019!
Star Wars Pinball VR

Release Date: April 29th
Star Wars Pinball features 8 amazing tables in complete virtual reality. You can play themed pinball in the following themes:
The Mandalorian
tar Wars Episode IV: A New Hope
Star Wars Episode V: The Empire Strikes Back
Star Wars Episode VI: Return of the Jedi
Rogue One: A Star Wars Story
Star Wars Rebels
Masters of the Force
The VR controllers have haptic feedback in this upcoming Oculus Quest game. There is a career mode included and a jukebox featuring John Williams music.
Wraith: The Oblivion – Afterlife

Release Date: April 22nd
Wraith: The Oblivion is a VR horror game set in the World of Darkness, the shared VR universe for games like Vampire: The Masquerade and Werewolf: The Apocalypse. You have to use your supernatural abilities to solve the mystery behind your death. However, there are evil beings called Spectres lurking in the shadows.
As a wraith, you can move through walls, track spirits, and manipulate objects from a distance. You have to use these talents to find out how you died and piece together the puzzle. Your main setting is the Barclay Mansion, which you will get to know well throughout the game.
Wraith: The Oblivion is the right amount of creepy, while still focusing on solid gameplay. Its been an upcoming Oculus Quest game for almost a year since the original trailer made its debut back in summer 2020.
Carly and the Reaperman

Release Date: April 15th
Carly and the Reaperman is a puzzle platform VR game that is designed for co-operative online play. Join up with a friend and run and jump your way through different levels. You can play as Carly, the main protagonist who has to pass each level. Or, you can be the Reaperman, who can change the environment in real-time to give Carly new places to explore.
Together, you have to pass each level together using brain and brawns. It is a unique VR game unlike anything else we've tried before.
What are your favorite games for the Quest? Do you know any other upcoming Oculus Quest games? We would love to see Blade and Sorcery or Tabletop Simulator come next!
Comment below and let us know.