If you want to know what new VR games you'll be able to play on your Quest, come and read our guide on upcoming Oculus Quest games below! We are live updating our list as new games get their official release dates so that you know everything new for 2020.
Our new games list below shows you the newest games for the Oculus Quest as well.
If you are a developer, studio, or know of any other upcoming games for the Oculus Quest, contact us today so that we can feature it in this guide!
Go and buy your Oculus Quest here, the only premium VR headset that doesn't require any other computer or phone hardware to run.
Upcoming Oculus Quest Games
Wonderglade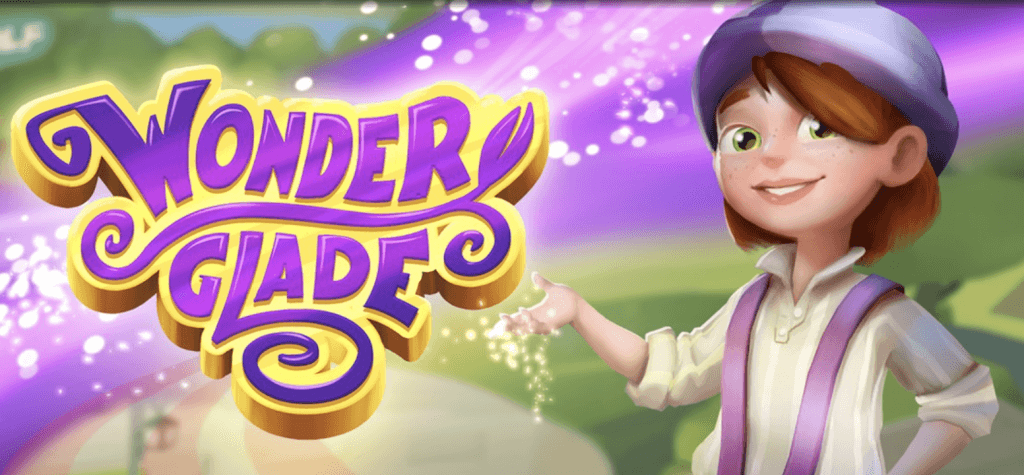 Release Date: July 9th
Wonderglade is a carnival themed adventure filled with a ton of minigames to play. The game original made its debut back in 2016 on the Google Daydream. It's been expanded on over the years and comes to the Oculus Quest as a complete package now.
Some of the carnival minigames in Wonderglade are:
Minigolf
Hose shooter
Basketball
Food smashing
Tilt-board racing
You earn tickets for completing games, which you can use to unlock more prizes. Wonderglade will be available for the Oculus Quest for $14.99.
Layers of Fear VR

Release Date: July 9th
Layers of Fear VR is a psychological horror game. Originally available in 2D and then on SteamVR, this is the first time its come to the Oculus Quest. In Layers of Fear, you have to explore an old Victorian Mansion. Your character is a painter who is falling further into insanity. You have to solve puzzles and piece together a complex story.
The Oculus Quest doesn't have many horror games and it is a niche that a lot of people either love or hate. A lot of Steam reviewers praise the storyline and the creative ways that the game plays with your emotions.
Layers of Fear VR arrives July 9th!
Five Nights at Freddy's VR: Help Wanted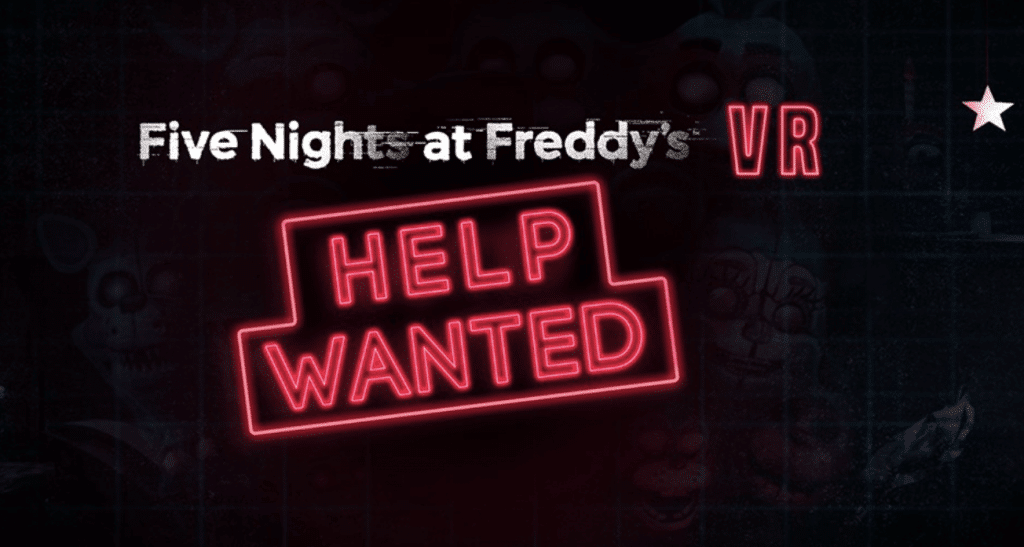 Release Date: July 16th
Five Nights at Freddy's is an action-adventure horror game where you have to monitor animatronic mascots that come alive during the nighttime. You have to last until morning without running out or power, which requires you to monitor levels and play strategic.
FNAF doesn't require you to move around physically, so it's a good game for those who suffer from VR motion sickness or those players who like to play seated.
The development team behind Freddy has been working on an Oculus Quest port since Fall 2019 and a release at the end of June or early July seems imminent.
In Death: Unchained

Release Date: July 23rd
In Death: Unchained is rogue-lite action game where you have to fight through different levels. Your weapon of choice is a bow and arrow and you get to use it in a variety of different ways to defeat bad guys.
The game features procedural levels that adapt their difficult level to how well you play. The game favors strategy and tactical positioning over "run and gun" gameplay. The game is similar to Dark Souls but for virtual reality!
Steam users who have played this game love the procedurally generated levels. The locomotion system works very well, letting you move, shoot, and defend in your virtual space.
Onward VR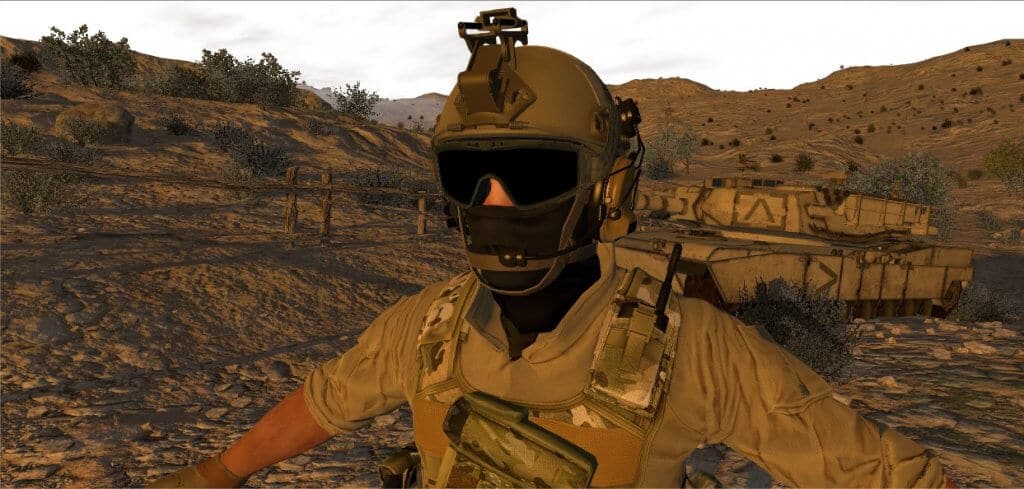 Release Date: July 30th
Onward is one of the most popular first person shooting games for virtual reality on Steam. Downpour Interactive, the developer, has announced that starting on June 8th they will be giving away care packages on social media each week leading up to the release of Onward on the Oculus Quest! By our estimate, that should put the game's release date sometime around the 4th of July!
You can follow the Onward developer on Instagram, Facebook, and Twitter for more information.
Onward is a military simulation game that focuses on hyper-realism. It contains both online and offline game modes. There are multiple maps and environments included and over 30 different guns in the game. You have to use coordination and communication with your teammates in order to kill the enemy and succeed.
Solaris: Offworld Combat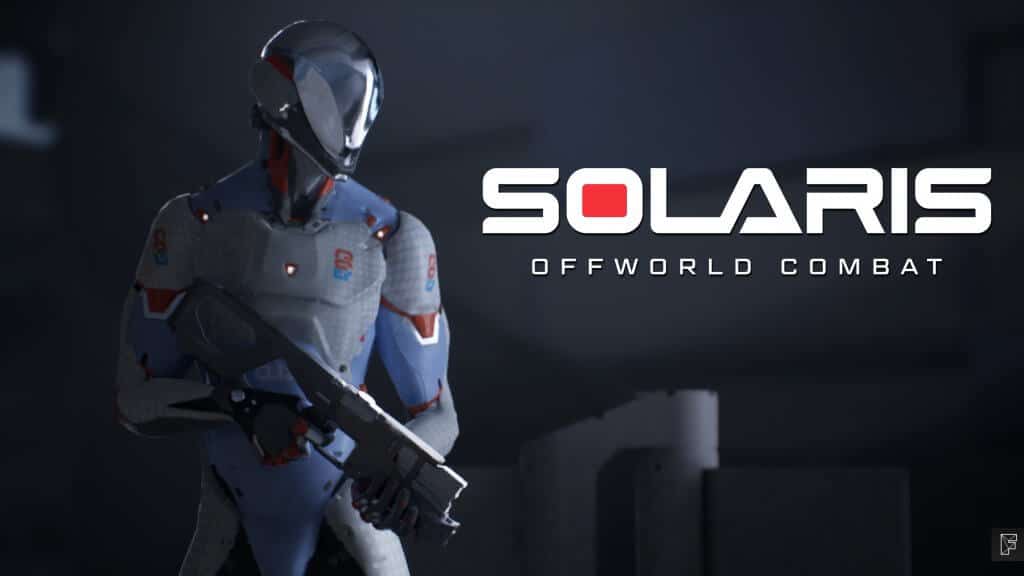 Release Date: August 2020
Solaris: Offworld Combat is a first person choosing game that is coming soon for the Oculus Quest and Rift S. It is an 8-player online shooting game where you play 4vs4. There are multiple game modes including deathmatch and control the point.
Solaris: Offworld Combat has a similar feel to Echo Arena. The action is quick and high paced. You can pick up different weapons across the map to use in battle.
Star Shaman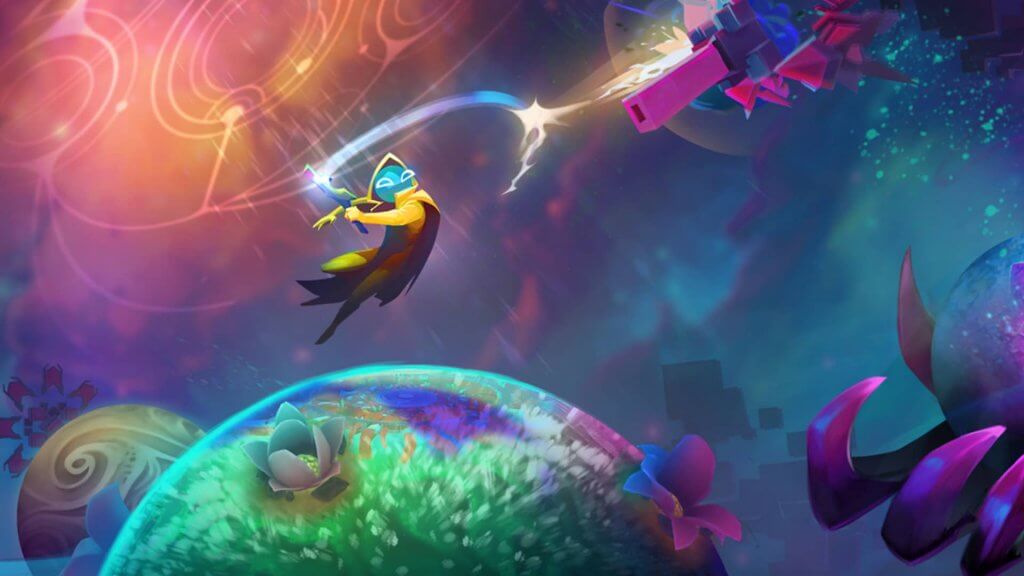 Release Date: 2020
Star Shaman is an action puzzle game with a funky science fiction theme to it. You play a spell casting wizard in space who has to use your powers to defeat different objects, enemies, and puzzles.
Throughout your journey, you will meet well-intentioned and untrustworthy travelers and discover new spells and moves to master. Enhance your powers before beaming back out into space to pursue your quest: to bring the groove of life back to the most remote corners of the universe.
Star Shaman is due out for all VR headsets later in the summer.
Traffic James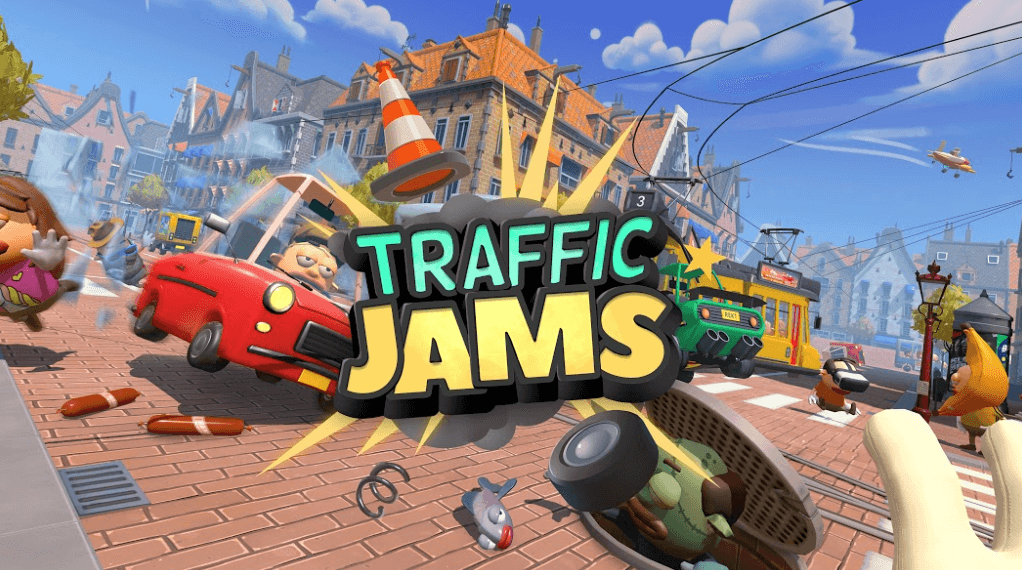 Release Date: September 2020
In Traffic Jams, your job is to direct traffic around the world. Prevent accidents and keep cars moving in an orderly fashion in a variety of difficulty levels and games. Traffic Jams also included a couch party mode where your friends can help out or sabotage you with their phones.
Traffic Jams looks like a lot of gun and chaos. You have to deal with rude pedestrians, aggressive drivers, and meteors. Pass each level to unlock new skills and talents to help you out.
The game arrives for all VR headsets in September.
Gravity Lab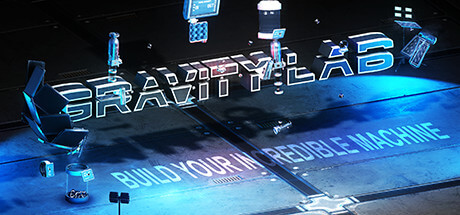 Release Date: TBA
Gravity Lab is a puzzle game in zero gravity. You have to move balls into their home by placing objects to help redirect them in the right direction. The game is already available on SteamVR, but is coming to the Oculus Quest for the first time.
Steam users have praised the intuitive of the controls and how effortless it feels to move objects and solve puzzles. More information about Gravity Lab for the Quest is coming soon.
What other upcoming Oculus Quest games are you looking forward to? Comment down at the bottom of this post and let us know!
New Oculus Quest Games
The most recent games and apps released for the Oculus Quest are below.
Shooty Skies Overdrive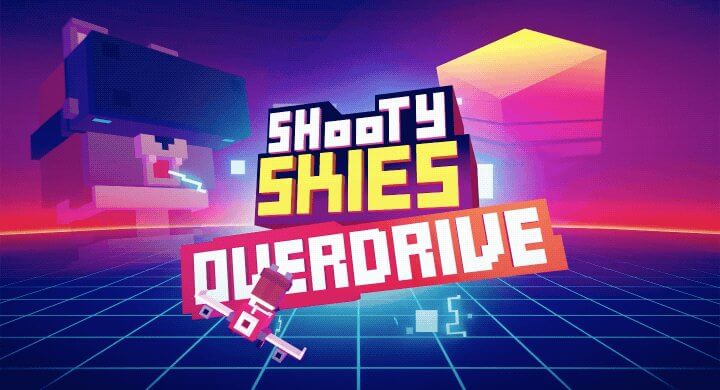 Release Date: July 2nd
Shooty Skies Overdrive is an action shooting game where you man an aircraft and weave your way through enemy waves. Blast them at point blank range and fight your way through multiple retro worlds and enemies.
Shooty Skies is inspired by retro arcade shooting games. It contains multiple difficulty levels so that you can play on the couch or standing up. There are side missions to complete in order to unlock more pilots and power ups.
The game is a cross-buy between the Oculus Quest and Rift S, so one purchase will give you access everywhere.
Phantom: Covert Ops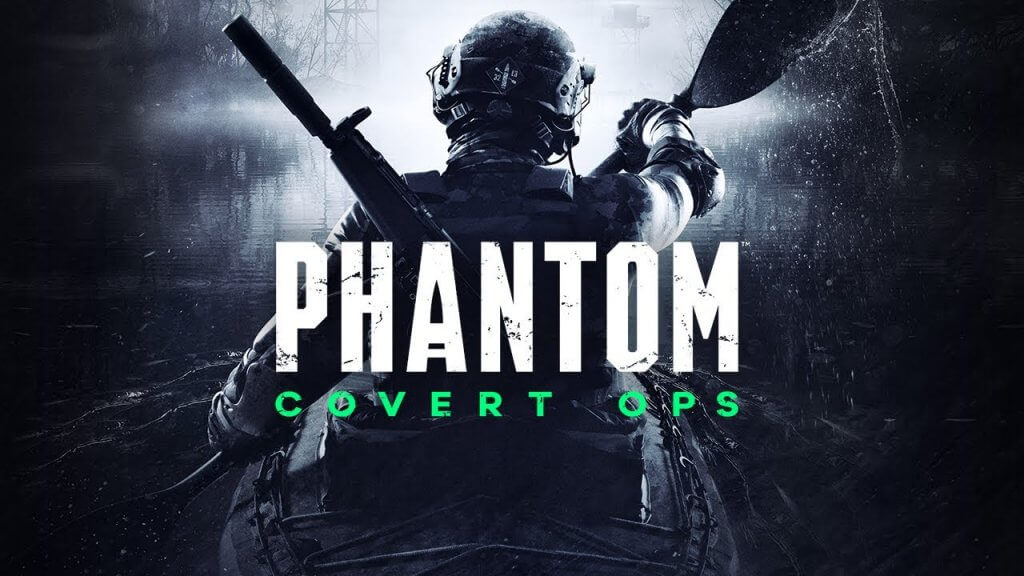 Release Date: June 25th
Phantom: Covert Ops is a covert spy military game. You are dispatched into hostile territory and must use your tactical kayak, weapons and equipment toe vade enemies. Like other stealth games, you can choose to eliminate enemies stealthily or by force.
Phantom is unique because you can play it sitting in your home on your virtual kayak. You also get to paddle, shoot, and fight in virtual reality. Phantom: Covert Ops is another game currently enjoyed by SteamVR players.
Trover Saves the Universe

Release Date: June 18th
Trover Saves the Universe is an action comedy game from the co-creator of Rick and Morty. In this game, you have to save your dogs and the universe. Your partner is Trover, a monster who doesn't like the position he is put in.
Pass different levels by using combat, puzzles, and other tools in your arsenal. Earn upgrades for you and Trover to help your jouney along the way. Trover Saves the Universe is a popular SteamVR game and it arrived for the Oculus Quest on June 18th.
Premium Bowling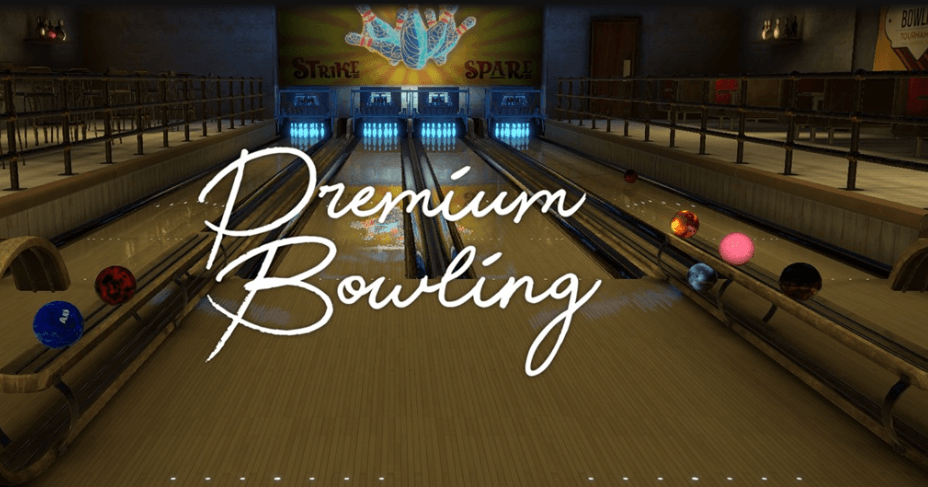 Release Date: June 4th
Premium Bowling is a ten pin bowling simulation game that takes you into different arenas to play the game. It features local solo play, local multiplayer, and online multiplayer. Players have loved how realistic everything looks and feels in the game. Lanes have small daily variances which change how you want to play.
If you are an e-sports fan, Premium Bowling has its own leagues, leaderboards, and contests to play in. Oculus Rift S players has long been mentioning in the reviews that the Quest would be a better spot to play this game with no attached cable. On June 4th, their wish was granted.
What are your favorite games for the Oculus Quest? Comment below and let us know.