If you want to know what new VR games you'll be able to play on your Quest or Quest 2, come and read our guide on upcoming Oculus Quest games below! We are live updating our list as new games get their official release dates so that you know everything new for 2020.
Our new games list below shows you the newest games for the Oculus Quest as well. If you have just received your Oculus Quest 2, the new games below are available to play with improved graphics quality.
Go and buy your Oculus Quest 2 here, the only premium VR headset that doesn't require any other computer or phone hardware to run.
Click here for our comprehensive guide on the Oculus Quest 2.
Also Important: Find the latest VR deals on games, hardware, and accessories in this live daily updated guide.
When Are New Oculus Quest Games Released?
All upcoming Oculus Quest games are released on Thursdays at approximately 1pm EST in the official Oculus Store. Oculus also lists some of the upcoming games in advance so that you know whats coming.
We take the upcoming Oculus Quest games list from the store and list is below in addition to games announced by other game studios.
Other than the official Oculus store, new games are also regularly released on SideQuest. SideQuest doesn't have any set release date or times. We keep a list of the best SideQuest VR games for you to check out.
If you know of any other upcoming Oculus Quest games, comment down below at the bottom of this guide and let us know! If you represent a new fame, you can contact us for promotional partnerships. We love to promote new games, create reviews, and introduce Quest players to awesome games to play.
Next up, have a look at what new games are coming soon for the Oculus Quest. NEW in this guide, we've added videos for each upcoming Oculus Quest game so that you can preview whats upcoming in more detail.
Upcoming Oculus Quest Games
The following games have been announced as coming soon for the Oculus Quest.
Luna

Release Date: March 4, 2021
Luna is a beautiful puzzle adventure. You control a bird who is disturbed by a mysterious Owl and blown fast from its Golden Gate home. You have to unscramble puzzle and create miniature musical worlds in order to help Bird find its way home.
Luna was developed by Funomena, creators of Journey, Flower, Boom Blox, and The Sims 2. Players who are familiar with Journey and Flower will understand why Luna will be an awesome upcoming Oculus Quest game to experience.
As you bring each world to life, Luna features an enchanting score by Austin Wintory.
Arthur

Release Date: TBD
Arthur is a virtual office space that allows you to meet and collaborate with your work team. Manage your work in VR in Arthur and feel like you are in the same location as your team.
The Oculus Quest version of Arthur is a free and light Consumer space with unlimited session time and productivity features for small teams who don't need much room. For higher scalability, you can check out the full version of Arthur.
Cosmodread

Release Date: TBD
Cosmodread is a VR survival horror roguelike game. You are trapped in a dying spaceship and you must explore, survive, and find your way back to earth. Cosmodread features tense atmospheres that will draw you in.
The main components in the game are to explore for resources, to survive by creating weapons and dealing with enemies, and to fight with your weapons. Ammo is scarce, so you need to be careful as you go.
Cosmodread is a really interesting upcoming Oculus Quest game. Check out a preview of the game below.
Star Wars Pinball VR

Release Date: TBD
Star Wars Pinball features 8 amazing tables in complete virtual reality. You can play themed pinball in the following themes:
The Mandalorian
tar Wars Episode IV: A New Hope
Star Wars Episode V: The Empire Strikes Back
Star Wars Episode VI: Return of the Jedi
Rogue One: A Star Wars Story
Star Wars Rebels
Masters of the Force
The VR controllers have haptic feedback in this upcoming Oculus Quest game. There is a career mode included and a jukebox featuring John Williams music.
Flow Weaver

Release Date: TBD
Flow Weaver is an escape room VR game. You are bound by magic by unknown captors and must uncovers secrets of your strange world. However, you are a Flow Weaver and can move between different dimensions.
Along the way, you will travel between dimensions, learn new spells, and experiment in each environment.
In Flow Weaver, player solve puzzles and challenges, learn new skills or spells, and uncover new objects and new puzzles. Flow Weaver is an immersive seated experience with fully voiced dialogue, a moving soundtrack, and rich narrative lore for fantasy fans to dig into.
Facebook Horizon

Release Date: TBA
Facebook Horizon is a social experience developed exclusively for Oculus VR headsets. It has been marketed as one of the most ambitious upcoming Oculus Quest games ever created.
Horizon is a virtual world full of things to explore. Interact with friends and strangers around the world. It is completely open, meaning that you can create your own games on the system and have others join and play. Coordinate or join media watch parties to watch movies and TV shows in the application together.
Facebook Horizon was announced in 2019 and has been in closed-beta for some time now. There are rumors that open beta will launch at Facebook OC7 on September 15th, 2020.
Click here to learn more about Facebook Horizon.
The Climb 2

Release Date: March 4, 2021
The thrill of climbing comes alive with The Climb 2 -explore a new city setting and exhilarating new maps with breathtaking views. Ascend grand peaks, navigate vast caves, climb skyscrapers, and discover hidden shortcuts as you find your path to the top.
Compete with friends and conquer leaderboards in asynchronous multiplayer modes. From exploring mountain environments to scaling urban settings, feel the rush of climbing without ropes, and experience breathtaking vistas as you scale new heights.
The Climb 2 is a sequel to the original game, with better graphics and more goals to achieve.
Click here to learn more about The Climb 2.
Traffic Jams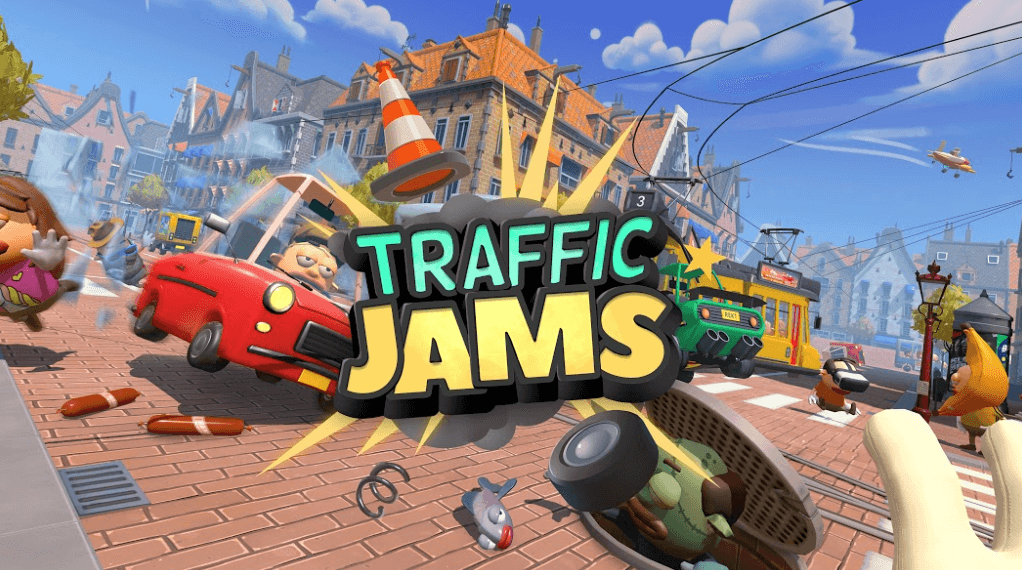 Release Date: Winter
In Traffic Jams, your job is to direct traffic around the world. Prevent accidents and keep cars moving in an orderly fashion in a variety of difficulty levels and games. Traffic Jams also included a couch party mode where your friends can help out or sabotage you with their phones.
Traffic Jams looks like a lot of gun and chaos. You have to deal with rude pedestrians, aggressive drivers, and meteors. Pass each level to unlock new skills and talents to help you out.
This upcoming Oculus Quest game arrives for all VR headsets in the winter 2021.
What other upcoming Oculus Quest games are you looking forward to? Comment down at the bottom of this post and let us know!
New Oculus Quest Games
The most recent games and apps released for the Oculus Quest are below.
Vanishing Grace

Release Date: February 11th, 2021
Vanishing Grace is an adventure game where you play Joel, a man on the hunt for his missing friend, Grace. Grace has left a trail that you must follow through the dessert. You have a hovercraft that you use to travel and you have to maintain it as you go.
Vanishing Grace launched as a demo on SideQuest in summer 2020. It was very well received back then and Oculus seems to have agreed. It is one of the first games to make its way from SideQuest into the official Oculus store.
Check out a preview of Vanishing Grace below.
Hyper Dash

Release Date: February 2021
Hyper Dash is a fast-paced 5 vs 5 multiplayer shooting game. It was one of the most popular SideQuest VR games when it launched as a beta version in 2020. Now it makes the jump to the official store as an upcoming Oculus Quest game.
In Hyper Dash, you can walk, run, dash, or rail grind around the arena. Pick up guns and use them to eliminate the other team in a variety of game modes like Domination, Payload, Control Point, and Deathmatch. The game is comparable to Solaris: Offworld Combat.
The game is cross buy between the Rift and Quest.
Catan VR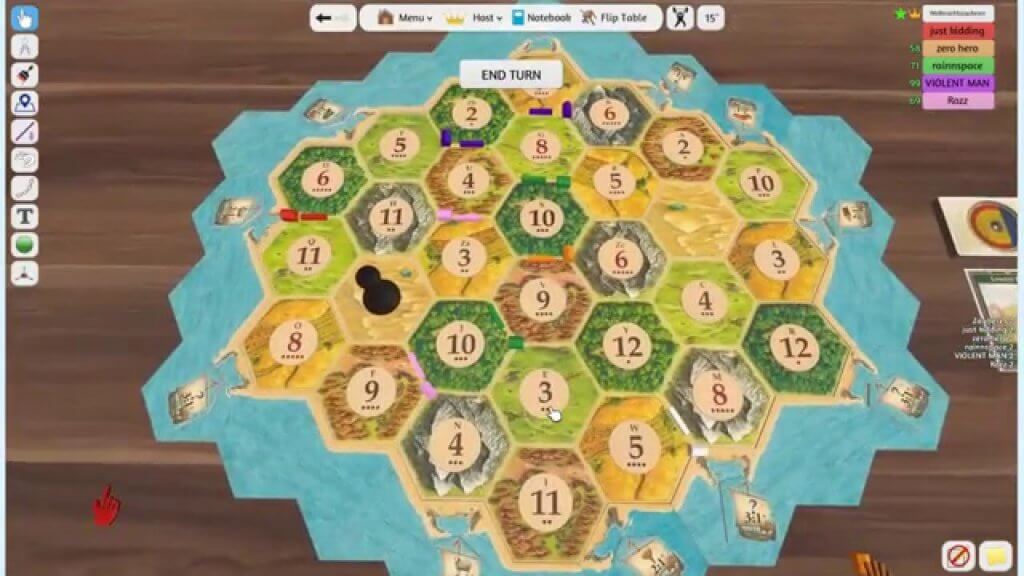 Release Date: TBA
Catan VR is another PC VR game making the jump as an upcoming Oculus Quest game. The developer has confirmed that final testing on the Quest is underway and that a release for the platform is imminent.
Catan is one of the largest board games of all time. In the game, you have to collect resources from tiles you own in the game. Those resources can be used to buy roads, towns, cities, or development cards for your player. The aim of the game is to collect Victory Points faster than other players. The game has a lot of strategy and depth to it.
Catan VR is cross-play between all headsets so that you can play online against real people any time of the day. There is also a computer AI mode if you don't want to play online against real people.
Yupitergrad

Release Date: January 28th, 2021
Yupitergrad is the plunger-driven kosmonaut game where you can swing through space station with style all in cell-shaded graphics. It's one of a kind experience, where VR platformer meets puzzles in a single player campaign. It also gives you arcade thrills with Time Attack mode. Yupitergrad was a popular release for the Oculus Rift earlier in 2020.
Some other features of the game include:
Finally, dynamic platform game without a risk of motion sickness;
Indiana Jones-like navigation where you use grappling hooks and boosters
Campaign with over 50 levels, wacky plot and a dose of slavic humour and dad jokes
Time attack mode where you swing through 20 arcade levels and with leaderboards
Easy to learn! – you need only two minutes to swing.
Click here to read our full Yupitergrad review.
Gorn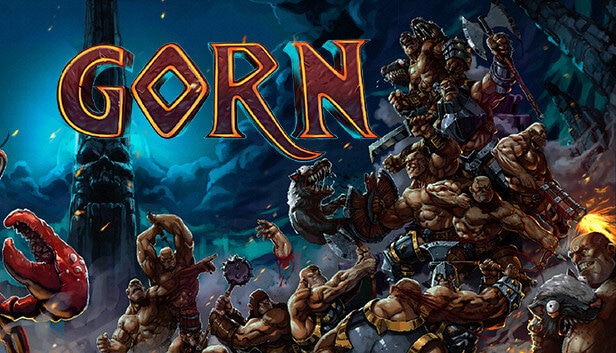 Release Date: January 28th, 2021
Gorn is a melee and combat VR game. It is pure, over-the-top violence. You play a gladiator who has to survive brutal fights in an arena with whatever weapons are around you. Or, you can use your hands to destroy enemies as they attack you.
Gorn is similar to Blade and Sorcery, but with a more cartoon game style. Grab and use knives, axes, bows, maces, and more to attack enemies. Gorn has ragdoll physics that make attacking enemies so satisfying. Gorn is a blast and one of our top VR fitness games. It's fun to play with a group of friends too.
Gorn was an upcoming Oculus Quest game for a while and finally came out for the headset on January 28th.
Mare
Mare is an adventure puzzle game where you embody a mysterious artificial bird. Along with a companion, you have to explore the land and unravel the mysterious narrative and secrets hidden within. You have to ensure your companion arrives at her destination.
Mare features 8 chapters of gameplay. You have to protect your companion along the way. The game plays similar to Myst, which was one of the most popular upcoming Oculus Quest game releases so far.
Holofit
Holofit is a VR fitness game that features over 100 different workout options and regular updates. It is a cardio game that lets you run, cycle, or row in different virtual worlds. It features HIIT, fat burn, and time-attack options.
You can also purchase an optional Holofit sensor which attaches to your cardio machine. You can use your machine while you wear your VR headset. Holofit comes with a free 7-day trial before you must pay for a monthly membership. Holofit has been available via SideQuest for a while now and is coming to the official Oculus store.
Some of the places featured in Holofit are:
Paris
Antarctica
Babylon
Snowy Mountains
Tropical
Saturn
Cambridge
San Francisco
and more!
Jurassic World: Aftermath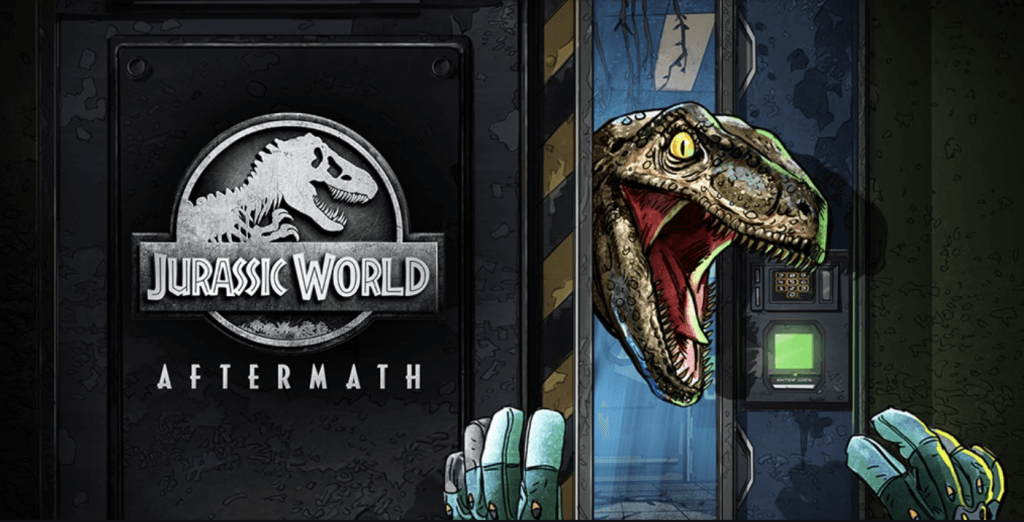 Jurassic World Aftermath is a suspenseful, survival VR adventure. Crash-landing on Isla Nublar after the fall of Jurassic World, you find yourself trapped in a research facility when your mission to recover valuable information goes disastrously wrong.
Your only hope of escape is to retrieve the confidential information while trying to avoid three deadly Velociraptors. To survive, you'll need to explore, solve puzzles, and find ways to distract and hide from the ferocious Velociraptors that stalk your every move.
Jurassic World is an ambitious new Oculus Quest game optimized and built for the Quest 2.
Click here to learn more about Jurassic World: Aftermath.
Myst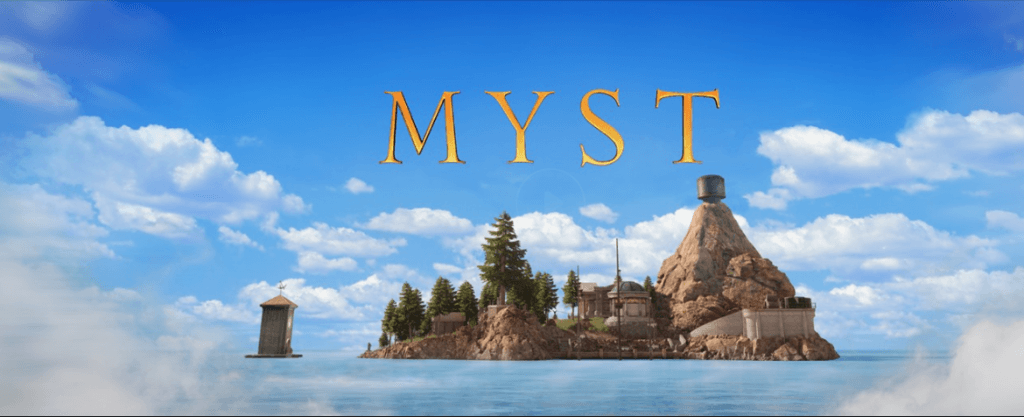 Myst is an new Oculus Quest game that reimagines the classic video game journey through an interactive world. Built from the ground up for virtual reality, Myst VR has new art, sounds, interactions, and puzzle randomization.
In Myst, you have to journey through an interactive world and interact with objects around you. To complete the game, you have to discover and follow clues to be transported via linking books to several "Ages". Each world has a number of puzzles which are required to complete in order to return to the main island. Information found in one Age might be required later on in the atory.
Myst was announced alongside the Oculus Quest 2 release at Facebook Connect 7.
Warhammer 40,000: Battle Sister

Warhammer 40,000 is an expansive action adventure game that takes place in space and on different planets. You play a legendary warrior that must explore vast planetary installations, huge derelict space vessels and ancient expansive ruins.
Along the way, you must battle different foes with different weapons at your disposal. You have access to special attacks which can really turn the tide in your favor during battle.
The Warhammer 40,000 VR game is based on the popular tabletop game of the same name. Co-op multiplayer is an upcoming Oculus Quest game feature coming to Warhammer 40,000 in early 2021.
Contractors VR

Contractors VR is a first person shooting game for VR. Similar to Pavlov VR and Onward, Contractors is a multiplayer VR game. You play online with friends or strangers around the world. Contractors is compared a lot to the Call of Duty franchise and is the closest experience there is to playing CoD in virtual reality.
There are different multiplayer maps included in Contractors. In each game, you have different objectives such as eliminating the other team or capturing checkpoints.
Some of the features that Contractors VR has:
Realistic weapon handling
Multiple online multiplayer maps
Different game modes and objectives
Customizable loadouts
Practice area to refine your skills
A mod kit so that the community can create new maps and game modes
Premium graphics
In May of 2020, the Contractors VR beta was put on SideQuest for free to try out and test. Now, it is officially an Oculus Quest game in the official store.
Click here to check out Contractors VR on the official Oculus Store.
Star Wars: Tales From The Galaxy's Edge

Star Wars: Tales From the Galaxy's Edge is an action-adventure virtual reality experience where you'll travel to the planet Batuu and get caught up in your own unforgettable story. Fight alongside new and familiar characters, and face intimidating villains, as you explore all-new regions and eras of the Star Wars galaxy.
Tales from the Galaxy's Edge has been crafted for all types of players and fans. The experience takes place on the outskirts of Black Spire Outpost, a remote trading port as depicted in Star Wars: Galaxy's Edge, the epic and immersively themed lands at Disneyland Resort in California and Walt Disney World Resort in Florida.
You'll play as a droid technician operating near Batuu, but when a group of Guavian Death Gang pirates attack you'll be forced to jettison the ship's mysterious cargo and head for an escape pod. After crashing on Batuu, you'll explore the outskirts of Black Spire Outpost, and learn how the actions of one person can change the galaxy.
Click here to learn more about Star Wars: tales From The Galaxy's Edge.
Blair Witch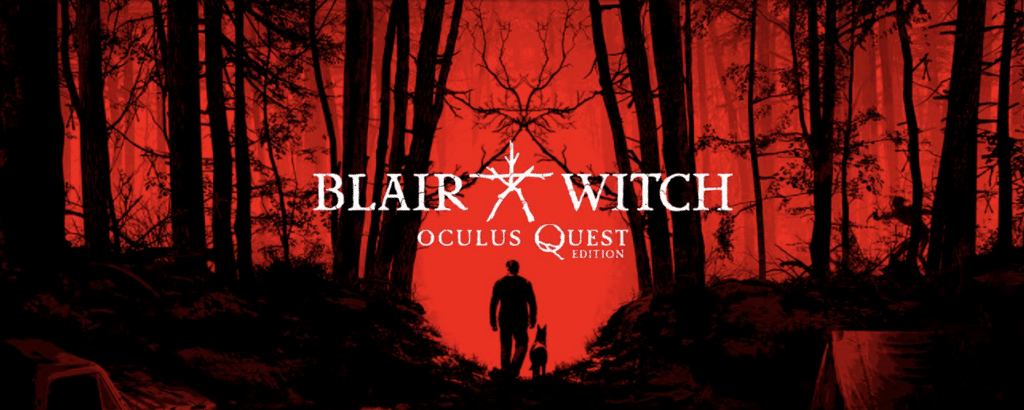 Blair Witch is a horror-adventure game with a full story based on the Blair Witch horror movie. You play Ellis, a former police officer who joins a search party for a missing boy in Black Hills Forest in Maryland. With your K-9 sidekick by your side, you soon confront your darkest nightmares, a force known as the Blair Witch.
Your dog, Bullet, is your eyes, ears, and nose in the woods. The entire game, originally for PCVR, has been redesigned and rebuilt for the Oculus Quest.
The game features gesture commands, hand-based petting and fetching, and new creature encounters not found previous. If you are brave enough for horror games in virtual reality, this is an upcoming Oculus Quest game worth checking out! The game arrives for the Quest just in time for Halloween.
Click here to learn more about Blair Witch for the Oculus Quest.
Population: ONE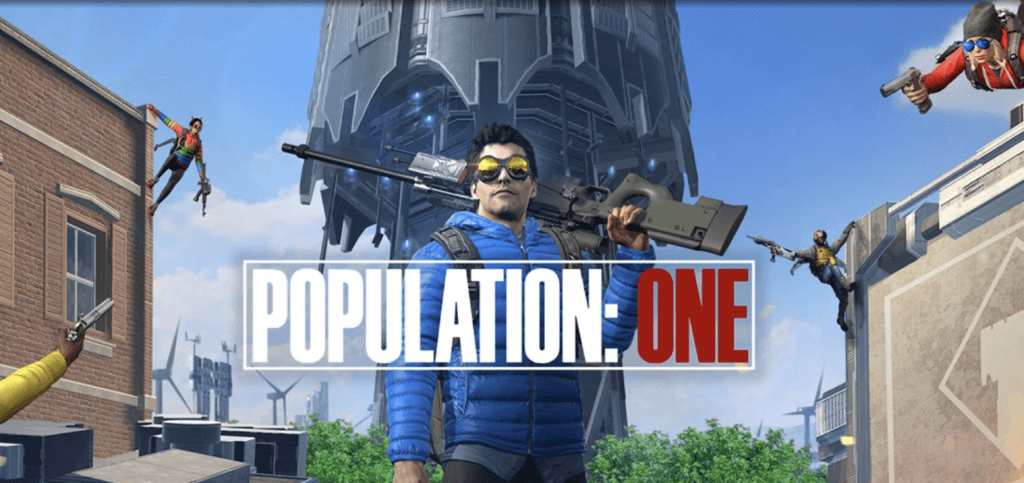 Population: ONE is a battle royale game similar to Fortnite, which is built from the ground up for VR. It's one of the most anticipated upcoming Oculus Quest games ever due to its ambitious multiplayer and gameplay.
Drop into a colorful, near future world with limitless combat possibilities. Welcome to POPULATION: ONE, where you and your squad must fight together to survive until the end. POPULATION: ONE delivers unparalleled vertical freedom and mobility with its unique Vertical combat System.
Fly through the map to rain down bullets from above. Climb anything you see to gain the high ground advantage. Build strategic cover to protect your squad. Use your environment to FIGHT ANYWHERE.
Click here to learn more about Population: ONE.
Star Shaman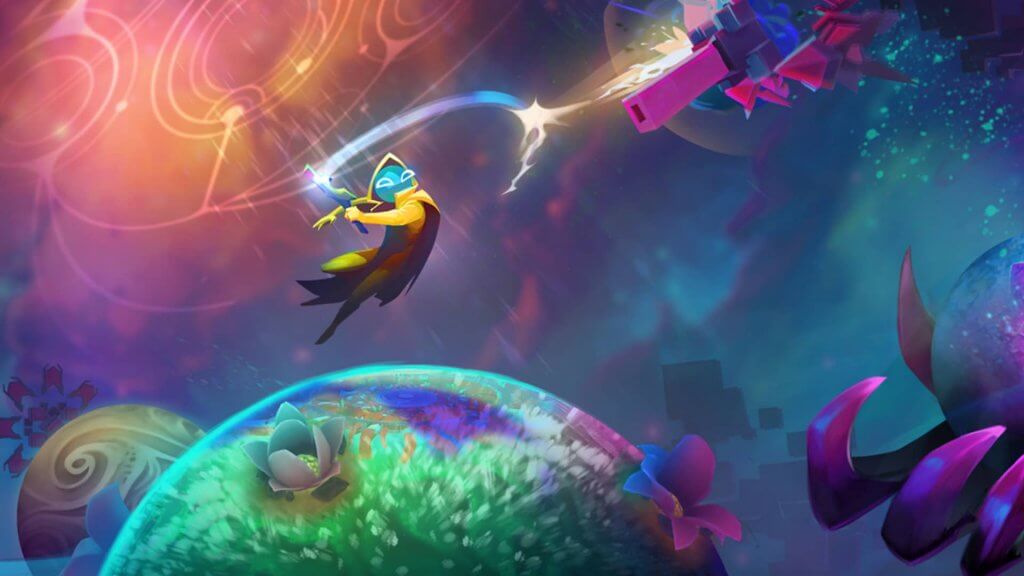 Star Shaman is an action puzzle game with a funky science fiction theme to it. You play a spell casting wizard in space who has to use your powers to defeat different objects, enemies, and puzzles.
Throughout your journey, you will meet well-intentioned and untrustworthy travelers and discover new spells and moves to master. Enhance your powers before beaming back out into space to pursue your quest: to bring the groove of life back to the most remote corners of the universe.
Star Shaman is out for all VR headsets now!
Click here to learn more about Star Shaman.
The Walking Dead: Saints and Sinners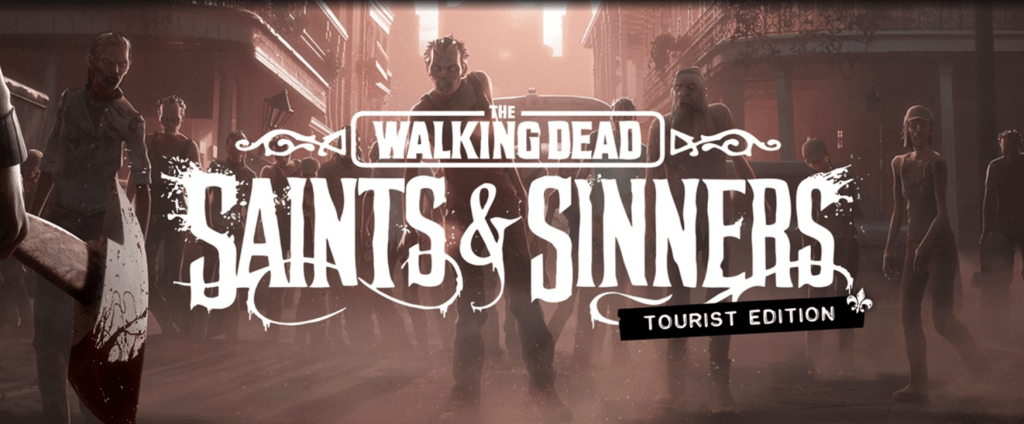 Face all the horrors that the living and the dead can offer in this new VR adventure in The Walking Dead universe. Travel through the ruins of walker infested New Orleans as you fight, sneak, scavenge, and survive each day unraveling a city wide mystery within the iconic quarters.
Encounter desperate factions and lone survivors who could be friend or foe. Whether you help others or take what you want by force, every choice you make has consequences. What kind of survivor will you be for the people of NOLA?
Explore New Orleans in a free roam survival horror adventure. Scavenge for anything that you can; weapons, food, tools, and clues. Be wary of the living and the dead: spatial audio will draw attention to any loud noise, bullets or otherwise. Craft makeshift gear out of scrapped material; blades, guns, medicine, and more. Survive your way:
The Walking Dead: Saints and Sinners is one of the most popular PCVR games of all time. It's been one of the most highly anticipated upcoming Oculus Quest games for a long time.
Click here to learn more about The Walking Dead: Saints and Sinners.
What are your favorite games for the Quest? Do you know any other upcoming Oculus Quest games? We would love to see Blade and Sorcery or Tabletop Simulator come next!
Comment below and let us know.