If you want to know what new VR games you'll be able to play on your Quest or Quest 2, come and read our guide on upcoming Oculus Quest games below! We are live updating our list as new games get their official release dates so that you know everything new for 2020.
Our new games list below shows you the newest games for the Oculus Quest as well. If you have just received your Oculus Quest 2, the new games below are available to play with improved graphics quality.
Go and buy your Oculus Quest 2 here, the only premium VR headset that doesn't require any other computer or phone hardware to run.
Click here for our comprehensive guide on the Oculus Quest 2.
Also Important: Find the latest VR deals on games, hardware, and accessories in this live daily updated guide.
When Are New Oculus Quest Games Released?
All upcoming Oculus Quest games are released on Thursdays at approximately 1pm EST in the official Oculus Store. Oculus also lists some of the upcoming games in advance so that you know whats coming.
We take the upcoming Oculus Quest games list from the store and list is below in addition to games announced by other game studios.
Other than the official Oculus store, new games are also regularly released on SideQuest. SideQuest doesn't have any set release date or times. We keep a list of the best SideQuest VR games for you to check out.
If you know of any other upcoming Oculus Quest games, comment down below at the bottom of this guide and let us know! If you represent a new fame, you can contact us for promotional partnerships. We love to promote new games, create reviews, and introduce Quest players to awesome games to play.
Next up, have a look at what new games are coming soon for the Oculus Quest. NEW in this guide, we've added videos for each upcoming Oculus Quest game so that you can preview whats upcoming in more detail.
Upcoming Oculus Quest Games
The following games have been announced as coming soon for the Oculus Quest.
Player 22 by Rezzil

Player 22 by Rezzil is a first-of-its-kind gym in your living room. it consists of different exercises and training games that improve your health, fitness, and reaction time. This game promises to make you get the fitness level of a professional athlete. It can also make you achieve the reaction times of F1 drivers.
In the game, you will train in different drills designed and developed by sporting gurus. If football is your passion, Player 22 by Rezzil will help you improve your heading technique without a physical ball. The game has over 60 training levels to explore.
There's also a basketball rhythm game. The workout while playing this game will improve your fitness level and vision on the court. Plus, there's a world leaderboard where you can easily see your performance for more inspiration.
Click here to view Player 22 by Rezzil
Resident Evil 4

Release Date: TBA
Resident Evil 4 VR places you in the game as Leon Kennedy, tasked with travelling to Europe to rescue the President's daughter in the middle of a zombie outbreak. The game has been rebuilt from the ground up for virtual reality.
The original game was released back in 2005 as a GameCube exclusive. However, the popularity of the game led to numerous crossover releases on nearly every platform. The game won numerous Game of the Year awards.
A number of improvements for VR are coming to the upcoming Oculus Quest game version of Resident Evil 4:
Knives and guns can be used at the same time.
Items can be interacted with in new and realistic ways
The inventory system has been rebuilt from the ground up for virtual reality.
Animations have been re-worked for first person virtual reality.
The game will be the first to be exclusive for the Oculus Quest 2 platform. A preview of the upcoming Oculus Quest game was shown off at the Oculus Gaming Showcase.
Zenith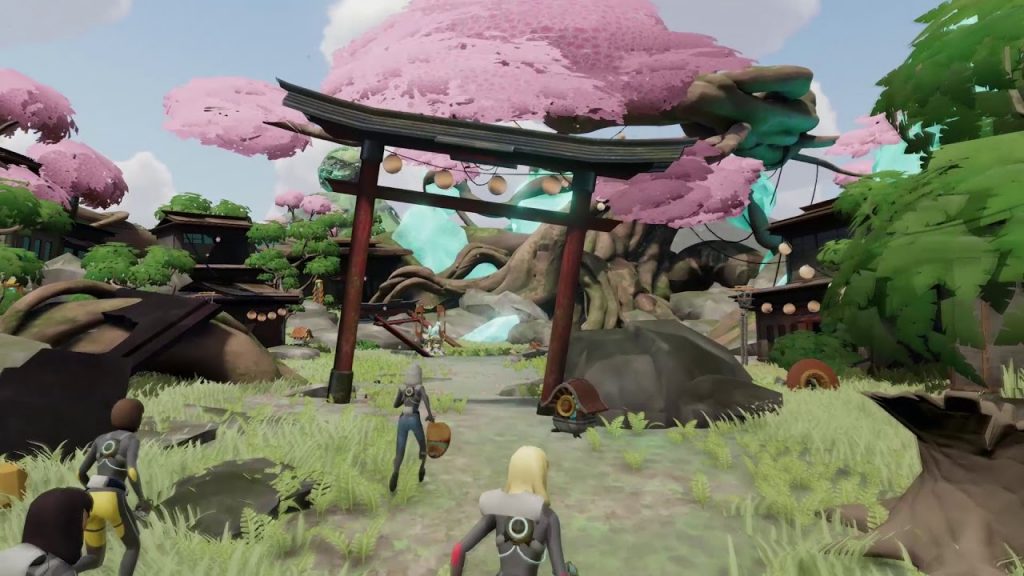 Release Date: TBA
Zenith is an upcoming VR MMORPG designed and developed by Ramen VR. The game is getting ready to come out on the Oculus Quest, Playstation VR, PC VR, and non-VR PC platforms. Zenith is inspired by games like Dark Souls, World of Warcraft, and Ultima Online.
In Zenith, classes are customizable, which means players can up their sword fighting game with potent healing ability. You can even design your character in-game and unlock special powers as you play along. As you build your reputation, you will equally have the ability to choose your adventure. Plus, to keep the game interesting, rewards are randomized.
Also in the game, you will learn different crafting skills. Some of the skills include meal preparations, herbs washing, and armor or weapons making. Zenith is one of the most exciting upcoming Oculus Quest games, gaining a lot of hype on Kickstarter.
Unplugged: Air Guitar

Release Date: Q3 2021
Unplugged: Air Guitar is a VR game that allows you to play air guitar without controllers. The game is like Rock Band and Guitar Hero, but powered by the Quest's hand tracking.
Unplugged: Air Guitar seeks to harness the moment when you are excited and listening to your favorite music. This game has a tempting live gig atmosphere, innovative air guitar, and 80s music fanzine art style. A demo video of the game below looks really promising.
Wanderer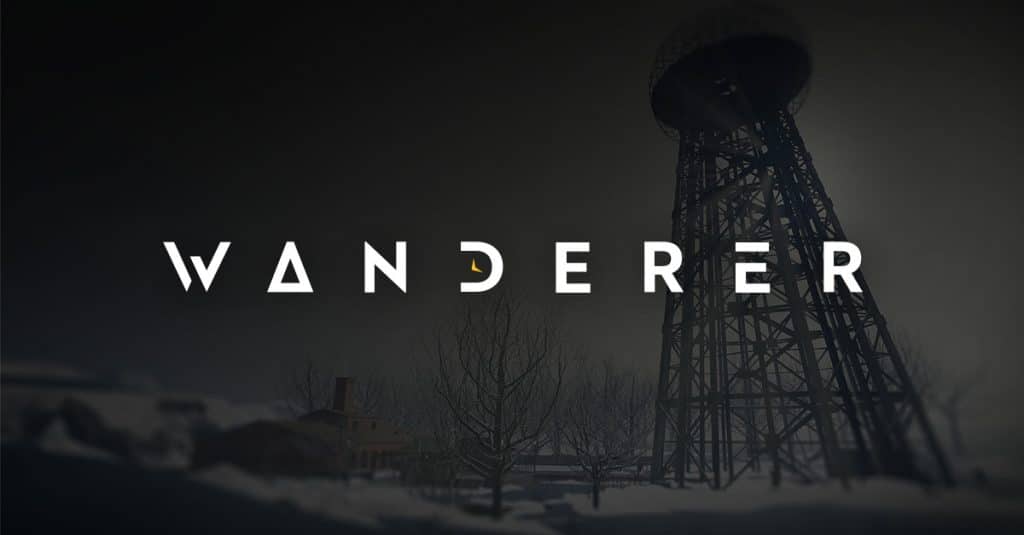 Release Date: Q3 2021
Wanderer is a VR adventure game created by New Zealand studios Oddboy and M Theory. Wanderer is inspired by Dark and Quantum Leap. In the game, you are able to travel back through history so that civilization would not collapse.
Players will use wristwatches to unlock the power to traverse time and space. Players will also have the ability to slide through different events, aiming to correct what went wrong.
You will defend ancient civilizations from invasion and play to an endless crowd of hippies. You will decode covert messages during a war. Plus, you will uncover the secrets of the space race.
Green Hell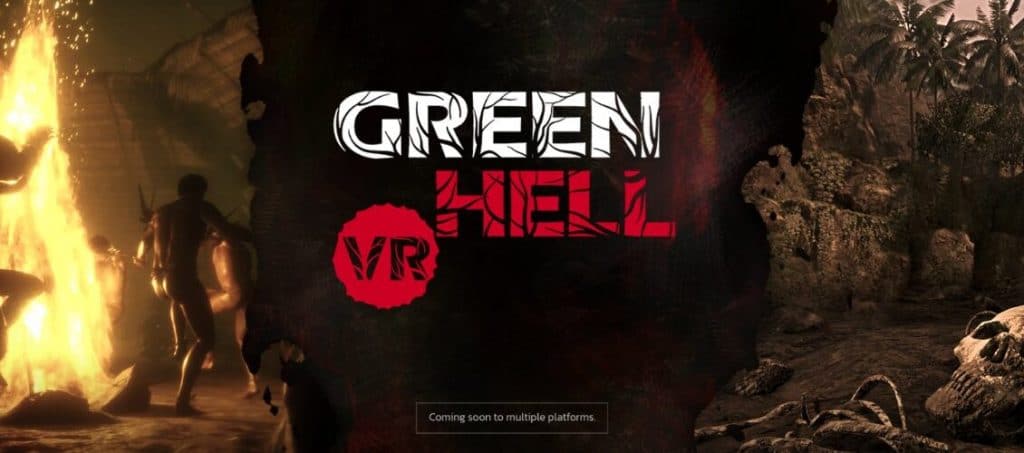 Release date: Q3 2021
Green Hell is a VR survival game designed and developed by Creepy Jar. The game takes place in the Amazon rainforest. In the game, you find yourself in a jungle where food or equipment for survival is far from you. You strive to find your way out of the jungle by deploying different tactics and techniques.
There's no help from the outside world. You will have to use your hands to build shelters, tools, and weapons to defend yourself and also hunt for food. You will fight with wild animals and also battle tropical illnesses.
For dangers, you will face with hunger, fatigue, and thirst. You will also face the psychological challenges of isolation. Fans of The Forest PC VR game have been waiting for this upcoming Oculus Quest game.
Ilysia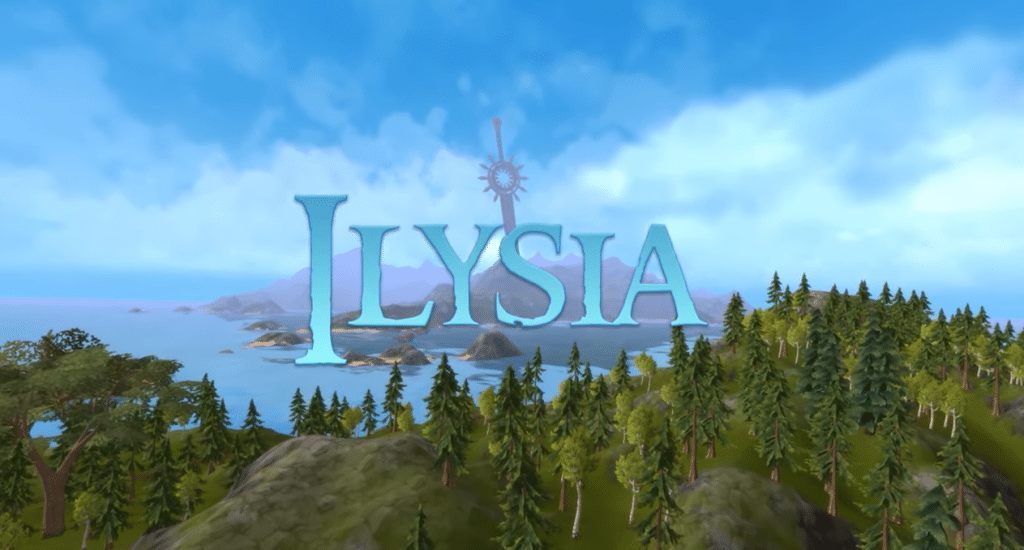 Release Date: Q4 2021
Ilysia is a multiplayer online VR RPG game developed by Team 21 Studio. In the game, you will travel with other players or on your own in your quest to explore unique areas. Each area that you will explore contain dungeons, area bosses, and caves.
Ilysia also contains large outdoor cities for you to explore. Your mission is to unveil the secrets behind these unique areas. Ilysia aims to invoke the glory days of MMOs. The virtual reality component gives fans the leverage to explore an open and immersive world.
Song in the Smoke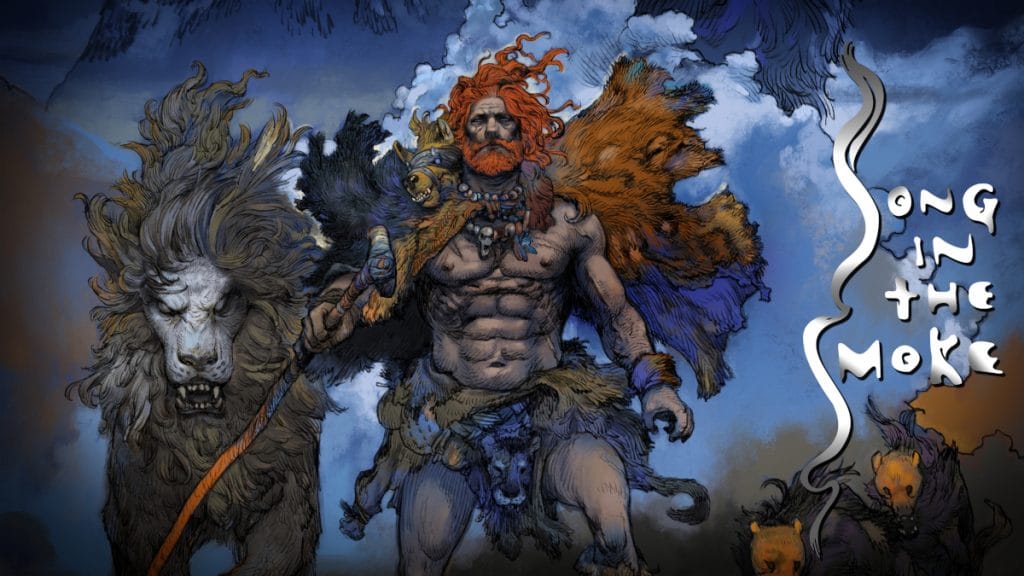 Release Date: TBA
Song in the Smoke is a survival adventure game developed by 17-Bit. In the game, you will find yourself in a world full of strange beasts. Your mission is to fight for survival using different tactics. The game has adventure and atmosphere in spades.
Players will travel through 8 stages, including frozen terrain, valleys, and forests. You will make shelter, weapons, and medicine to battle the beasts. You will have the ability to determine threats by sight and sound. With your bow, you can line up perfect shots and survive longer.
Yuki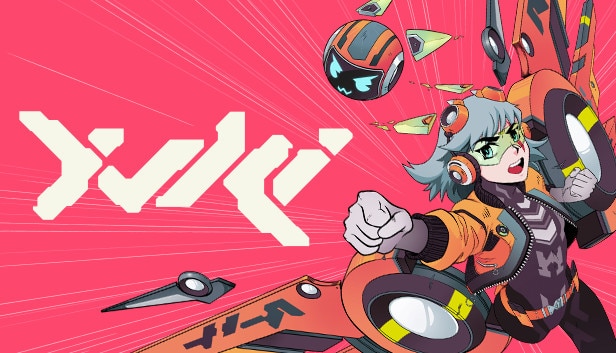 Release Date: TBA
Yuki VR is an upbeat bullet hell game created by Arvore studios. In the game, you will use your hands to fly an action figure while dodging bullets from different directions in an anime universe. To become the hero of Yuki, you will need to battle outlandish adversaries and move your body to dodge obstacles.
Yuki combines hell shooter and virtual reality. The game reminds you of your childhood and how to bring it to life. It takes the inspiration of Shooty Skies Overdrive. Yuki sees you fighting off your enemies, including boss fights.
I Expect You to Die 2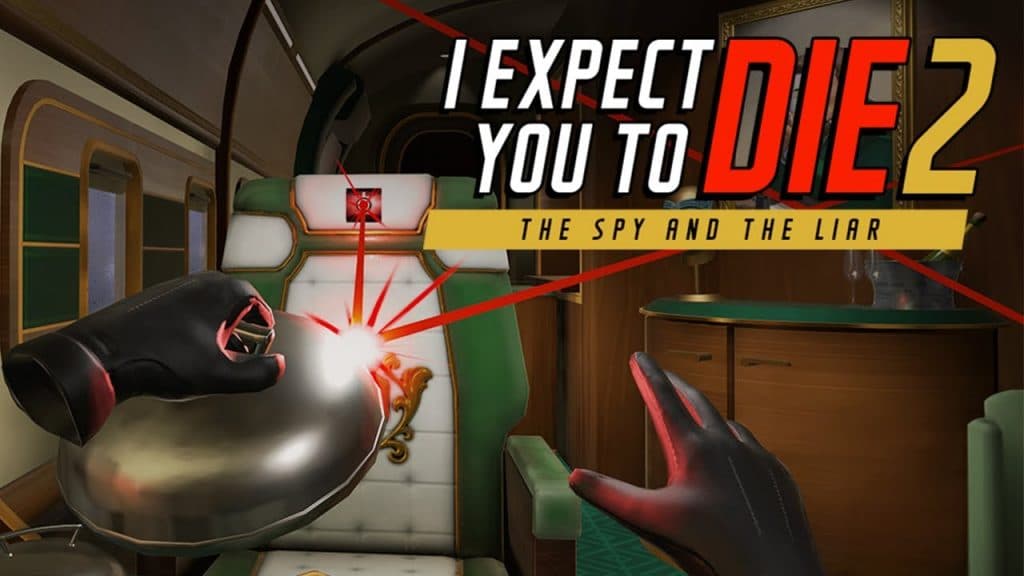 Release Date: TBA
I Expect You to Die 2 is an escape-the-room puzzle game designed and developed by Schell Games. In the game, you are a super secret spy. You will go deep to uncover sinister intelligence to dominate your world. You will also embark on a mission to determine what the Agency is up to.
Once you find out what the Agency is up to, you can then use the information to retrieve vital intelligence for the Agency. Your spy skills will be extremely instrumental in the game. While gathering intelligence, you will try not to die in the process.
Frustrain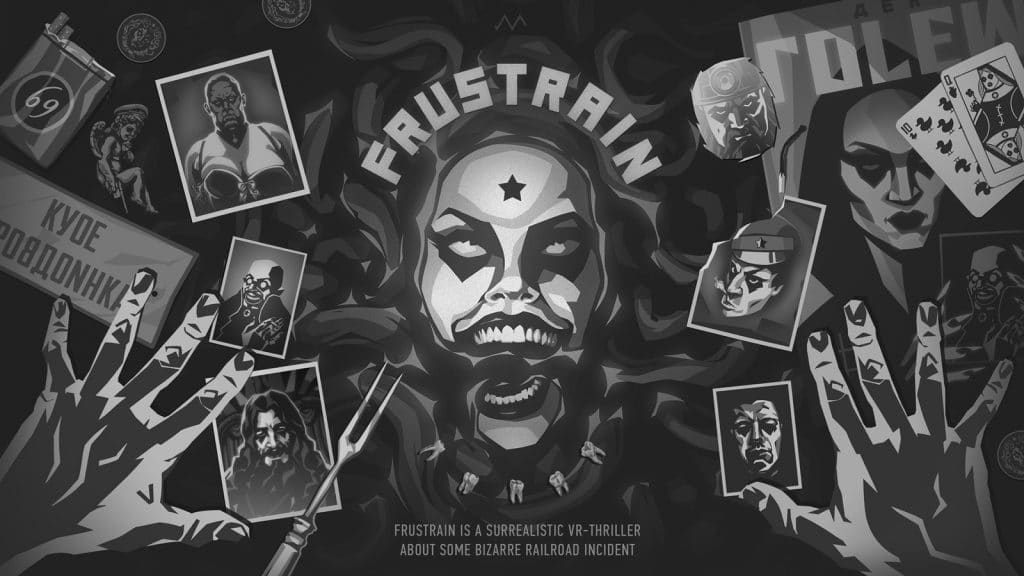 Release Date: TBA
Frustrain is a VR surrealistic first-person game about some bizarre railroad incident. In the game, you and other players will solve puzzles while onboard a fast-moving train. You will explore different compartments and meet a strange cast of characters.
This upcoming Oculus Quest game comes with a great rustic atmosphere. It features incredible shading and extra touches. The train can be explored in full roomscale if you have the space.
Starcaller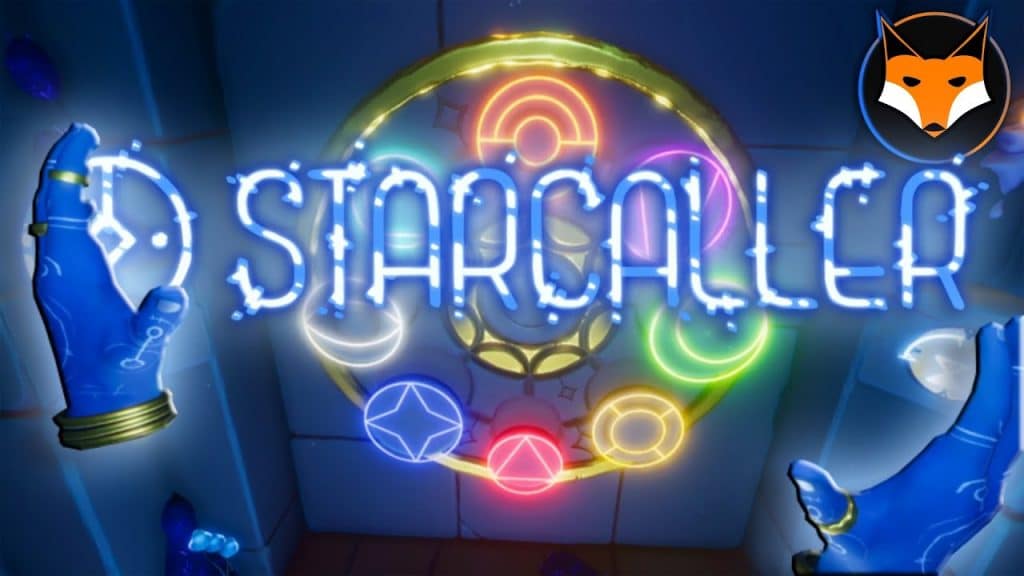 Release Date: TBA
Starcaller is a VR puzzle solving game designed and developed by Monarch Studio. In the game, you will solve different puzzles as fast as you can to meet your deadline. If you finish solving the puzzles on time, you immediately become the Starcaller.
Starcaller features around 30 puzzles with 3 tiers of difficulty. It also features 10 different walls. The game is randomized, as you gain new experience each time you play the game.p
The puzzle tasks include realigning symbols on rotating discs, figuring out celestial patterns, as well as memorizing musical notes.
Starcaller is fun and easy to play, but hard to master.
Loco Dojo Unleashed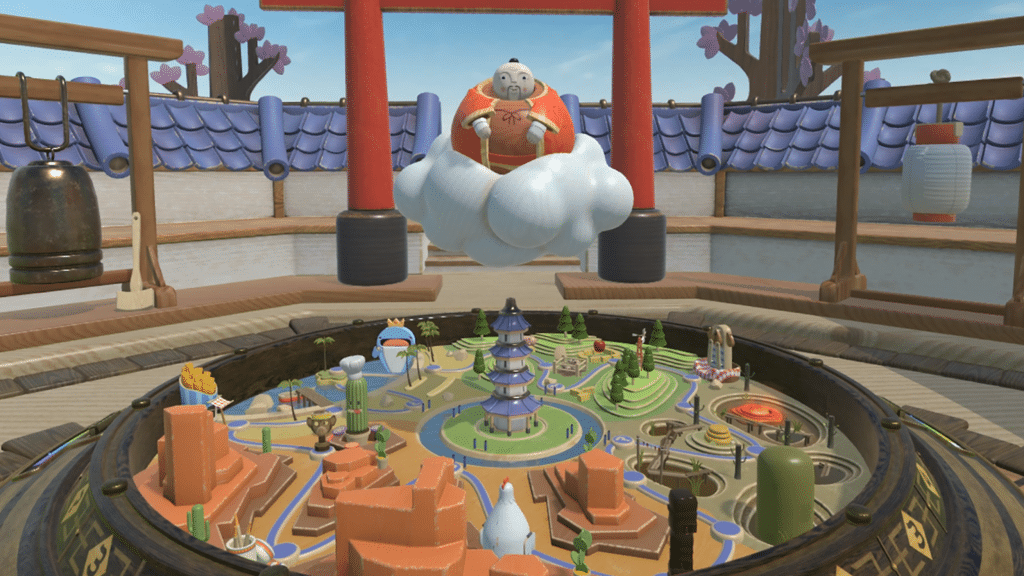 Loco Dojo Unleashed is an upcoming Oculus Quest game that looks like a lot of fun. It is a 4-player multiplayer experience filled with 16 mini-games that are all optimized for VR. It's the closest thing to Mario Party VR for the Oculus Quest platform.
In Loco Dojo Unleashed, you have to step up to Grand Sensei's 'Table of Trials' to pit your silliest skills against (up to) three friends or strangers. Players take turns to spin the dice wheel and move your counter around the dojo's game board. You acquire strategic prizes and launch different mini-games against your friends.
The game originally came out for PC VR headsets in 2017, but has been remastered and made better for the Quest platform.
Facebook Horizon

Release Date: TBA
Facebook Horizon is a social experience developed exclusively for Oculus VR headsets. It has been marketed as one of the most ambitious upcoming Oculus Quest games ever created.
Horizon is a virtual world full of things to explore. Interact with friends and strangers around the world. It is completely open, meaning that you can create your own games on the system and have others join and play. Coordinate or join media watch parties to watch movies and TV shows in the application together.
Facebook Horizon was announced in 2019 and has been in closed-beta for some time now. There are rumors that open beta will launch at Facebook OC7 on September 15th, 2020.
Click here to learn more about Facebook Horizon.
Moss: Book II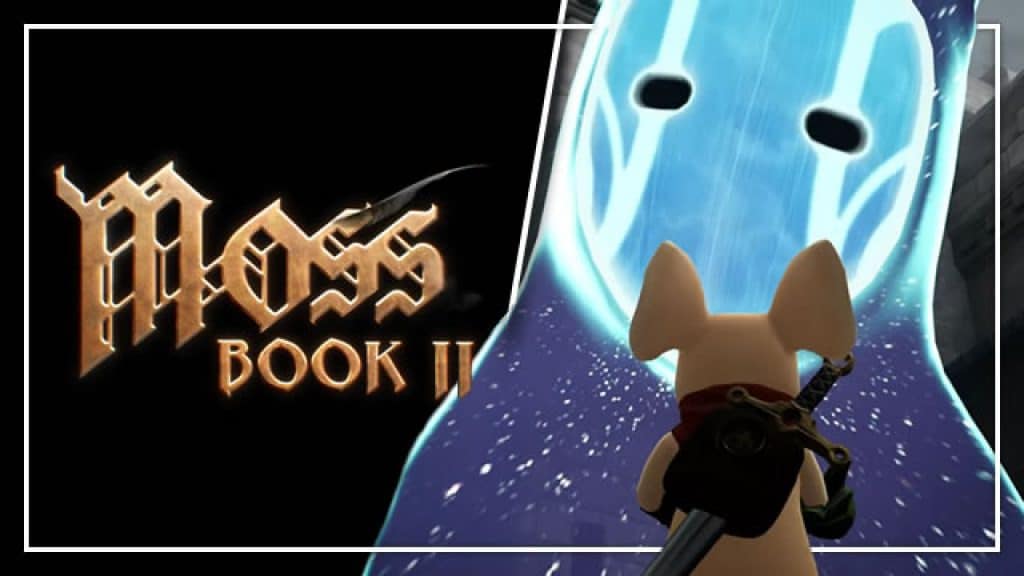 Moss: Book ll is a sequel to the original Moss, a VR game about a mouse named Quill. You play Quill's adventurous human companion. To save Quill's uncle, you have to battle bugs and solve different puzzles.
As with Moss: Book I, Quill returns to the game. Players will serve as her ghostly guidance, directing her through her path. She will find her uncle after being pursued through the castle. Quill has plans to defeat her enemies, break out from their stronghold, and save the world from evil forces. In her attempt to achieve victory, she will meet a bunny.
Moss: Book II is very similar to the original game. Quill will battle monsters in a new snowy environment. The abilities and weapons are also new.
Click here to view Moss: Book II
Fruit Ninja 2 VR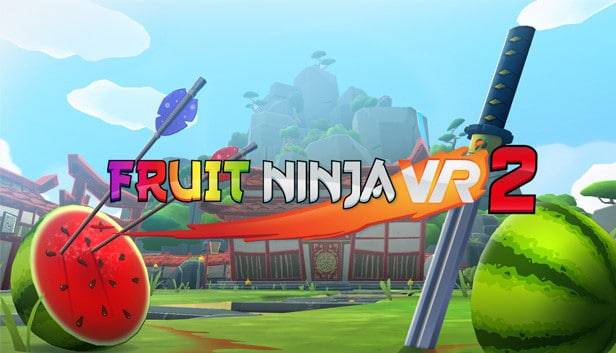 Fruit Ninja 2 VR is an action game that will launch on Oculus Quest in late 2021. It is an arcade game based on the original mobile game. It will launch you into the stylish and beautiful world of Fruitasia where you will explore the scenic Fruit Ninja Temple grounds. Use a bow to expand your reach and slice your way through the different challenges in the game.
As you practice on the Fruit Ninja Temple grounds, hold your weapons and test your survival skills in all new challenges. Fruit Ninja 2 VR features juicy new ways to interact with the environment, fruit-slicing techniques, and gorgeous areas to explore. It will support a wide range of headsets including the Oculus Quest and SteamVR.
Click here to view Fruit Ninja 2 VR
What other upcoming Oculus Quest games are you looking forward to? Comment down at the bottom of this post and let us know!
New Oculus Quest Games
The most recent games and apps released for the Oculus Quest are below.
Ven VR Adventure

Release Date: August 12, 2021
Built entirely for virtual reality, Ven VR Adventure is a single-player platform game.
Monologic Games developed this game to play with or without an internet connection, although there is a minimum space requirement of 8 GB to install on your system. The pair of controllers are Oculus Touch, and you have supported player modes like sitting and standing.
Ven VR Adventure is a single-player adventure game that invites you to enter the visual world of Ven with the chance to experience a fantastic adventure in a magical land.
In this game, the character you will play is Ven. A terrifically named villain, Bruce Nelson, has invaded your planet.
Bruce Nelson is a crazy scientist who wants to become immortal and control the magical natural energy of the world. Ven escaped from his capture and now wants to fight back.
The game comprises 12 levels, divided among three regions with four levels each. Each of the 12 levels is not that long, but passing each level can take time, and this game is fun to play with VR.
You can zoom in or zoom out, leap forward or backward, and move in any direction to enjoy a mesmerizing VR gaming experience. Players' feedback has reported the game as flexible to control, with a vast number of objectives, challenges, and enemies to overcome. If you are an avid gamer who wants to experience riveting adventures with VR and overcome exciting challenges, then this is your game. Try it out!
Click here to view Ven VR Adventure
Arcsmith

Arcsmith is a narrative VR game. Developed by Bithell Games, Arcsmith lets you assemble important items of the future. You have access to a library of modular pieces to assist you in assembling the essential items that you need in this journey. With Korith Dinn as your mentor, you can rely on his ingenuity to further explore this virtual world. Your quiet station will become the center of an intergalactic power struggle where the future of the universe will be determined.
In the game, you solve challenging 3D puzzles and use diagnostic tools to guide your creations. You'll also need to balance power, heat, and other variables as you continue your journey. A wide range of devices await your creation, but you can start with creating a simple radio. From there you can progress into building antimatter generators and space drones.
Chess Club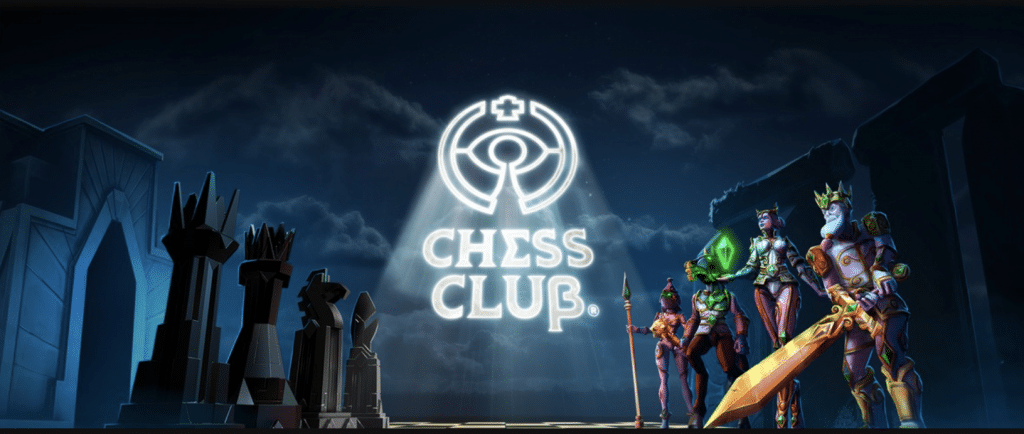 Release Date: June 29th
Chess Club brings the popular strategy game to virtual reality. You can play against AI or against real life players around the world. As you move your pieces around the board, you get to watch them come to life and animate in front of you.
Chess Club features both ranked and unranked games. There are also different time rule options such as bullet, blitz, real time, and async. Two environments are featured for you to play in.
Even better, this upcoming Oculus Quest game features both motion controller and hand tracking support. This means that you can play chess without any controllers in your hands.
Sam and Max: This Time it's Virtual!

Release Date: July 2021
Sam and Max: This Time it's Virtual is an action VR game. It takes you into the world of Sam and Max, the popular comic book duo. They have recruited you to the Freelance Police, where they are training to make you part of the team. The game features a series of training courses and mini games designed to test your brain and body.
If you like Sam and Max, you have an idea of the humor and narrative in the game.
While you play, watch out for the hidden menace lurking in the training grounds that may spell doom for you!
Eternal Starlight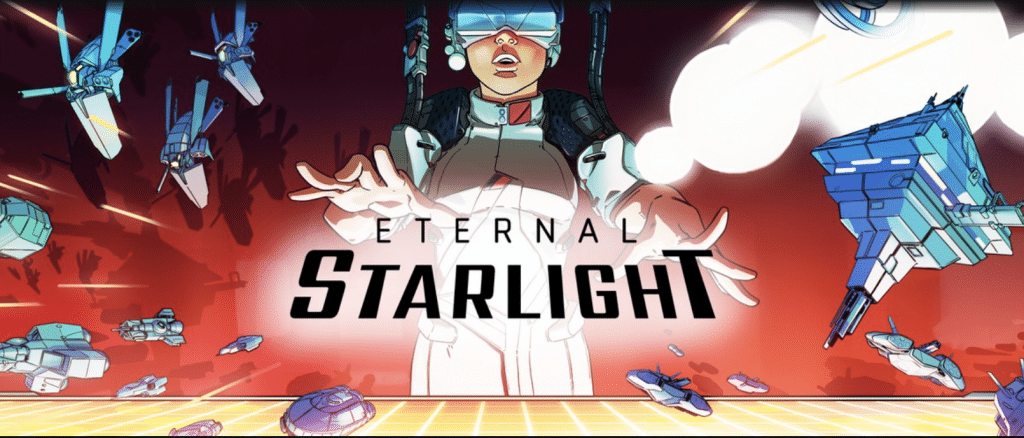 Release Date: June 17th
Eternal Starlight is a tactical space game where you have to manage your fleet of ships in battle against other enemies. It has been built from the ground up for virtual reality. If you like strategy action games, this upcoming Oculus Quest game fills a soft spot in your heart.
You play in god-mode over the battlefield. Look at your surroundings and plot a strategy that leads you to victory. During the game, you will collect technology that upgrades your vessels and helps out your chances to succeed.
Check out the trailer below!
Larcenauts

Release Date: June 17th
Larcenauts is a sci-fi multiplayer action game. In the game, you can play as one of 8 unique specialists, each with its own weapons and powers. You jump online to play in 6 vs 6 battles with other people in real life.
Multiple game modes are included in the game, including:
Refuel
Capture the Flag
Team Deathmatch
4 maps are included in the game to start and the first thing you'll notice is how beautiful each location is.
As you play, you will rank up your characters with cosmetic upgrades and progression. Communicate smart and defeat enemy forces.
Carve Snowboarding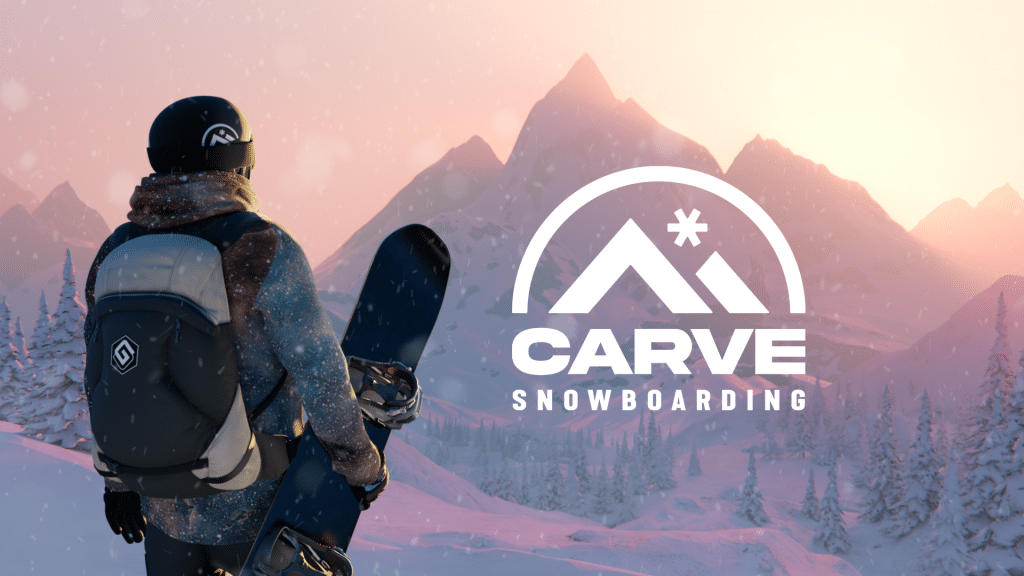 Release Date: May 28th
Carve Snowboarding is a 1080 Snowboarding alternative for virtual reality. The game is developed by Chuhai Labs, a studio founded by Giles Goddard. In the game, you will get a first-person view and can perform different tricks when you grab your board. Every player in the game gets a chance to master different tricks as they slide through the slope.
Carve Snowboarding has a race mode where you slide down the slope to play other players on six courses. To make it to the top of the leaderboard, you will have to challenge your friends or other players across the world.
You will unlock new gears and get new gives or boards as you continue to play the game. There is an interactive space to play as you prepare for your next trip. Carve Snowboarding was announced during the Oculus Gaming Showcase and immediately became one of the most anticipated upcoming Oculus quest games ever.
Zero Caliber: Reloaded

Release Date: May 13h
Zero Caliber: Reloaded is a realistic VR shooting game with a full single-player mode, co-operative, and a good progression system. You are a newly enlisted soldier who has to fight through a dystopian United States. Your mission is to fight your way through the mysterious Tlalokii and find out their secrets.
As you play, you will unlock new weapons, attachments, and modifiers to help you in your journey. Join together with friends and play through missions in the co-operative game mode.
Zero Caliber: Reloaded is the Oculus Quest version of Zero Caliber. It has been designed from the ground up for the Quest VR platform.
ForeVR Bowling

Release Date: May 28th
ForeVR Bowl is a VR bowling game from ForeVR, a development studio created by former Zynga employees. It is fun for the entire family. The game features 75 collectible balls each with its own unique throwing style.
ForeVR Bowl features an online multiplayer mode where up to 4 friends can play at a time. You can also play against computer players too. The game features six different bowling alleys.
Puzzle Bubble VR: Vacation Odyssey

Release: May 20th
Puzzle Bobble VR is a bubble shoot and pop game for virtual reality! You control Bub and Bob, two friendly dragon characters. It is a sequel to the popular Japanese action puzzle game franchise.
Puzzle Bobble VR features over 100 new puzzles in full 3D virtual reality. There are special bubbles and brain teasing challenges to solve as you play. Special items activate fun power-ups. Controls have been built for VR.
The game also features an infinity mode, where you shoot and match your way up the high score board. There is also an online Duel mode, where you compete against another real player. Check out the launch trailer for this fun Oculus Quest game below.
Demeo

Release Date: May 6th
Demeo is a tabletop RPG game made for virtual reality. You have to explore the catacombs of Demeo after a dark force has taken over the underworld. The game is roguelite, meaning that it is generated unique for each play-through. You and three friends each take on a role in the game:
Eagle-eyed hunter
Mystical sorcerer
Deadly assassin
Protective guardian
Work together to roll, move, and fight armies of bad guys. The tabletop style of Demeo makes for a fun RPG experience, while constricting the world into a small environment. Reviews on Demeo have been outstanding and it's immediately found a home in our top VR multiplayer games list.
The Wizards – Dark Times

Release Date: May 6th
The Wizards is an action adventure single player game. You play a wizard who can discover and use 11 different spells with different abilities and effects. The game is played with hand gestures, taking advantage of Oculus Quest hand tracking.
In the game, a mysterious dark plague has fallen on the realm of Meliora, twisting its inhabitants into beings of hatred and madness. Forbidden powers and rogue wizards are involved, leaving only you to face the apocalypse head-on. Dare to journey through the Forsaken Wood, wade through the poisonous swamps of Meliora, descend into the ruinous Necropolis, and more – with no magical barriers to stop you in place!
The Wizards previously launched for PC VR and the Quest version with hand tracking support has been in development since 2019!
Star Wars Pinball VR

Release Date: April 29th
Star Wars Pinball features 8 amazing tables in complete virtual reality. You can play themed pinball in the following themes:
The Mandalorian
tar Wars Episode IV: A New Hope
Star Wars Episode V: The Empire Strikes Back
Star Wars Episode VI: Return of the Jedi
Rogue One: A Star Wars Story
Star Wars Rebels
Masters of the Force
The VR controllers have haptic feedback in this upcoming Oculus Quest game. There is a career mode included and a jukebox featuring John Williams music.
Wraith: The Oblivion – Afterlife

Release Date: April 22nd
Wraith: The Oblivion is a VR horror game set in the World of Darkness, the shared VR universe for games like Vampire: The Masquerade and Werewolf: The Apocalypse. You have to use your supernatural abilities to solve the mystery behind your death. However, there are evil beings called Spectres lurking in the shadows.
As a wraith, you can move through walls, track spirits, and manipulate objects from a distance. You have to use these talents to find out how you died and piece together the puzzle. Your main setting is the Barclay Mansion, which you will get to know well throughout the game.
Wraith: The Oblivion is the right amount of creepy, while still focusing on solid gameplay. Its been an upcoming Oculus Quest game for almost a year since the original trailer made its debut back in summer 2020.
Carly and the Reaperman

Release Date: April 15th
Carly and the Reaperman is a puzzle platform VR game that is designed for co-operative online play. Join up with a friend and run and jump your way through different levels. You can play as Carly, the main protagonist who has to pass each level. Or, you can be the Reaperman, who can change the environment in real-time to give Carly new places to explore.
Together, you have to pass each level together using brain and brawns. It is a unique VR game unlike anything else we've tried before.
Traffic Jams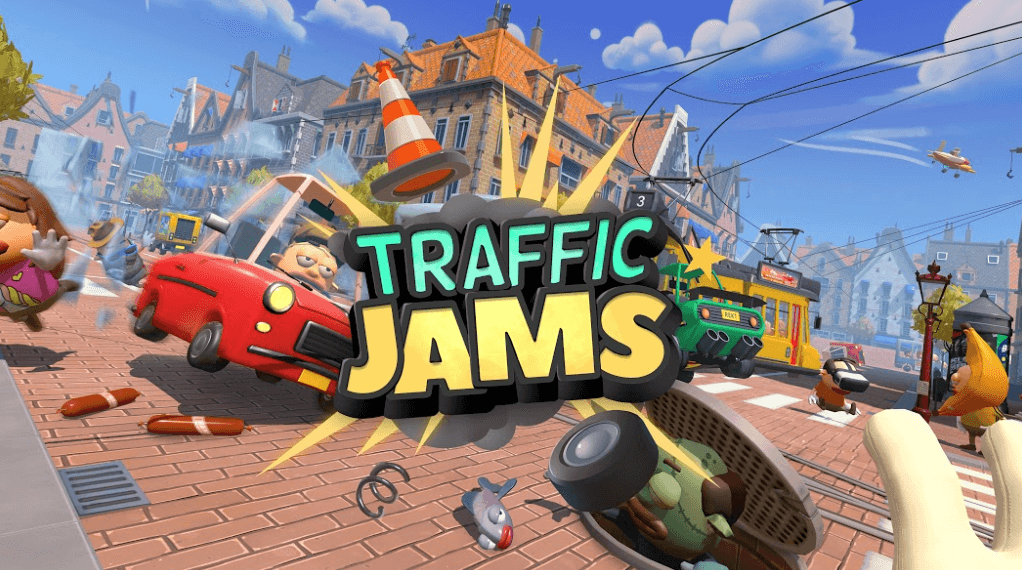 Release Date: April 8th
In Traffic Jams, your job is to direct traffic around the world. Prevent accidents and keep cars moving in an orderly fashion in a variety of difficulty levels and games. Traffic Jams also included a couch party mode where your friends can help out or sabotage you with their phones.
Traffic Jams looks like a lot of gun and chaos. You have to deal with rude pedestrians, aggressive drivers, and meteors. Pass each level to unlock new skills and talents to help you out.
This upcoming Oculus Quest game finally arrived for all VR headsets in April 2021.
Swarm

Release Date: April 8th
SWARM is a fast-paced action game. It is a grapple shooting game with quick sessions and colorful worlds to play in. You are armed with a grappling hook and pistols. You have to flow around the arena and battle your way to the heart of the SWARM.
Early reviews of SWARM from the alpha release were really positive. The mechanics of the game are built perfect for virtual reality. The arena and graphics are top notch. One user compared SWARM to Spiderman meets Galaga. Those people who played Yupitergrad recently will have a head start on this one.
SWARM is fast, strategic, and intense. It has a moderate comfort rating on the Oculus store.
Hand Physics Lab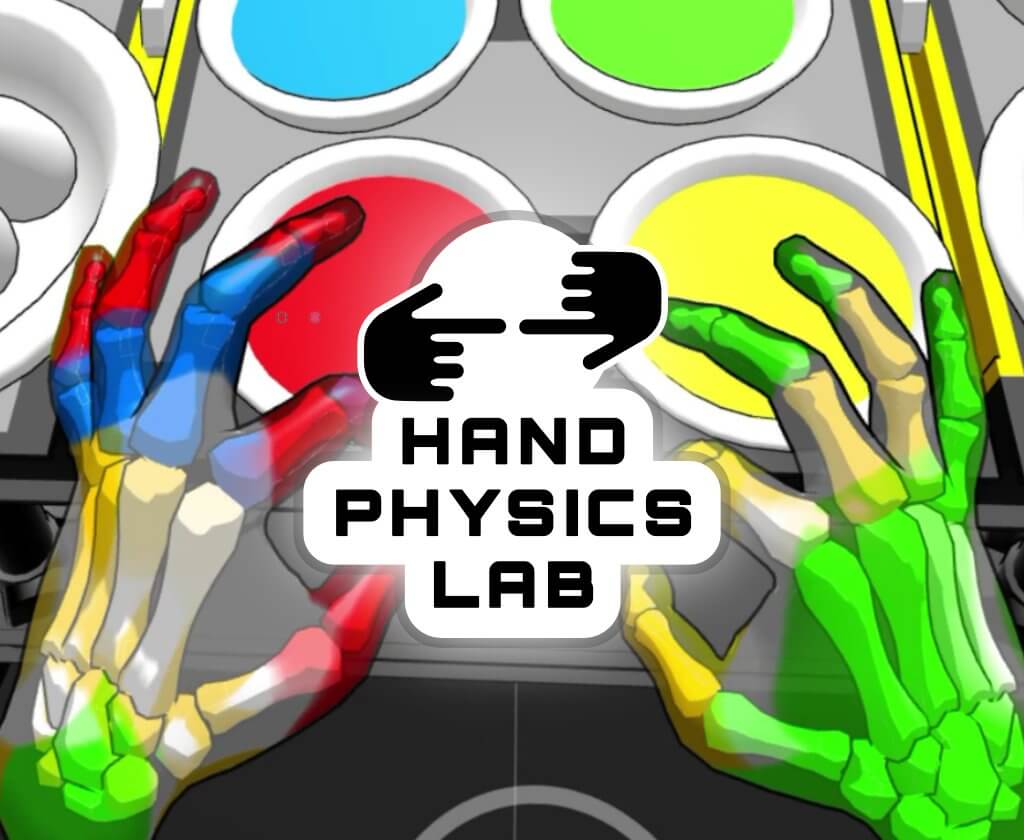 Date: April 1st
Hand Physics Lab is a showcase of Oculus Quest hand tracking. It features over 80 different levels and experiences to try out all with your hands! There are also different interactive stations where you can go nuts and have fun.
Some of the experiences include painting eggs with your fingers, building cube towers, using magnets and telekinesis, shaking hands with your clone, petting a virtual cat, and more!
Hand Physics Lab has been one of the top SideQuest VR games since it was released. Its the perfect showcase for VR gaming using nothing but your hands. Now, it gets a full Oculus Store release.
Floor Plan 2

Release Date: April 1st
Floor Plan 2 is a comedy escape room for virtual reality. The storyline is that your boss sends you to retrieve a lost treasure on your first day of work. The treasure is somewhere in the building, but each floor is a gateway to another world, nobody speaks your language, and time and space are fluid.
We are all about wacky VR games so we would love to see more!
You use your elevator to solve mind-bending puzzles in a series of connected escape rooms. You will meet bizarre characters on your journey. There are over 4 hours of gameplay included in Floor Plan 2.
Cosmodread

Release Date: March 25th
Cosmodread is a VR survival horror roguelike game. You are trapped in a dying spaceship and you must explore, survive, and find your way back to earth. Cosmodread features tense atmospheres that will draw you in.
The main components in the game are to explore for resources, to survive by creating weapons and dealing with enemies, and to fight with your weapons. Ammo is scarce, so you need to be careful as you go.
Cosmodread was an anticipated upcoming Oculus Quest game. Check out a preview of the game below.
Flow Weaver

Release Date: March 18th
Flow Weaver is an escape room VR game. You are bound by magic by unknown captors and must uncovers secrets of your strange world. However, you are a Flow Weaver and can move between different dimensions.
Along the way, you will travel between dimensions, learn new spells, and experiment in each environment.
In Flow Weaver, player solve puzzles and challenges, learn new skills or spells, and uncover new objects and new puzzles. Flow Weaver is an immersive seated experience with fully voiced dialogue, a moving soundtrack, and rich narrative lore for fantasy fans to dig into.
The Climb 2

Release Date: March 4, 2021
The thrill of climbing comes alive with The Climb 2 -explore a new city setting and exhilarating new maps with breathtaking views. Ascend grand peaks, navigate vast caves, climb skyscrapers, and discover hidden shortcuts as you find your path to the top.
Compete with friends and conquer leaderboards in asynchronous multiplayer modes. From exploring mountain environments to scaling urban settings, feel the rush of climbing without ropes, and experience breathtaking vistas as you scale new heights.
The Climb 2 is a sequel to the original game, with better graphics and more goals to achieve.
Click here to learn more about The Climb 2.
Luna

Release Date: March 4, 2021
Luna is a beautiful puzzle adventure. You control a bird who is disturbed by a mysterious Owl and blown fast from its Golden Gate home. You have to unscramble puzzle and create miniature musical worlds in order to help Bird find its way home.
Luna was developed by Funomena, creators of Journey, Flower, Boom Blox, and The Sims 2. Players who are familiar with Journey and Flower will understand why Luna will be an awesome upcoming Oculus Quest game to experience.
As you bring each world to life, Luna features an enchanting score by Austin Wintory.
Arthur

Release Date: TBD
Arthur is a virtual office space that allows you to meet and collaborate with your work team. Manage your work in VR in Arthur and feel like you are in the same location as your team.
The Oculus Quest version of Arthur is a free and light Consumer space with unlimited session time and productivity features for small teams who don't need much room. For higher scalability, you can check out the full version of Arthur.
Vanishing Grace

Release Date: February 11th, 2021
Vanishing Grace is an adventure game where you play Joel, a man on the hunt for his missing friend, Grace. Grace has left a trail that you must follow through the dessert. You have a hovercraft that you use to travel and you have to maintain it as you go.
Vanishing Grace launched as a demo on SideQuest in summer 2020. It was very well received back then and Oculus seems to have agreed. It is one of the first games to make its way from SideQuest into the official Oculus store.
Check out a preview of Vanishing Grace below.
Hyper Dash

Release Date: February 2021
Hyper Dash is a fast-paced 5 vs 5 multiplayer shooting game. It was one of the most popular SideQuest VR games when it launched as a beta version in 2020. Now it makes the jump to the official store as an upcoming Oculus Quest game.
In Hyper Dash, you can walk, run, dash, or rail grind around the arena. Pick up guns and use them to eliminate the other team in a variety of game modes like Domination, Payload, Control Point, and Deathmatch. The game is comparable to Solaris: Offworld Combat.
The game is cross buy between the Rift and Quest.
Catan VR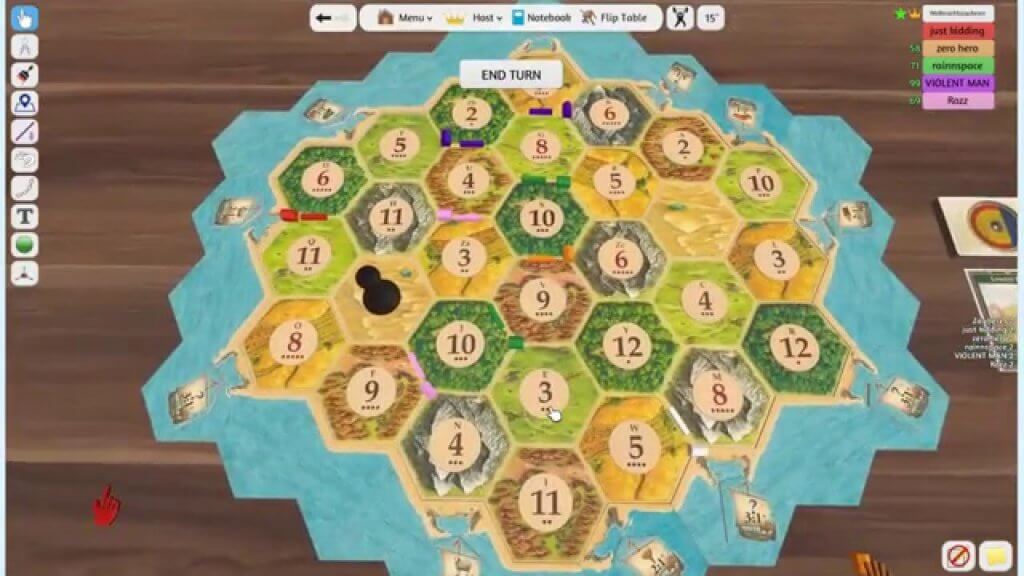 Release Date: TBA
Catan VR is another PC VR game making the jump as an upcoming Oculus Quest game. The developer has confirmed that final testing on the Quest is underway and that a release for the platform is imminent.
Catan is one of the largest board games of all time. In the game, you have to collect resources from tiles you own in the game. Those resources can be used to buy roads, towns, cities, or development cards for your player. The aim of the game is to collect Victory Points faster than other players. The game has a lot of strategy and depth to it.
Catan VR is cross-play between all headsets so that you can play online against real people any time of the day. There is also a computer AI mode if you don't want to play online against real people.
Yupitergrad

Release Date: January 28th, 2021
Yupitergrad is the plunger-driven kosmonaut game where you can swing through space station with style all in cell-shaded graphics. It's one of a kind experience, where VR platformer meets puzzles in a single player campaign. It also gives you arcade thrills with Time Attack mode. Yupitergrad was a popular release for the Oculus Rift earlier in 2020.
Some other features of the game include:
Finally, dynamic platform game without a risk of motion sickness;
Indiana Jones-like navigation where you use grappling hooks and boosters
Campaign with over 50 levels, wacky plot and a dose of slavic humour and dad jokes
Time attack mode where you swing through 20 arcade levels and with leaderboards
Easy to learn! – you need only two minutes to swing.
Click here to read our full Yupitergrad review.
Gorn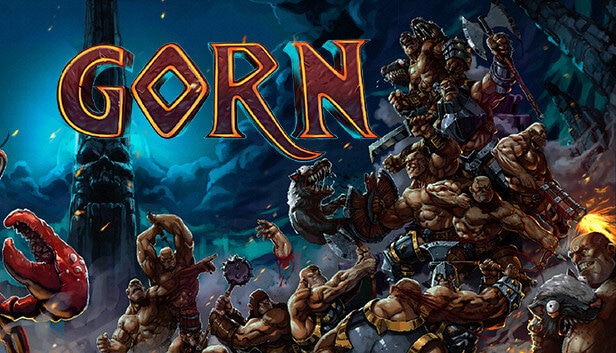 Release Date: January 28th, 2021
Gorn is a melee and combat VR game. It is pure, over-the-top violence. You play a gladiator who has to survive brutal fights in an arena with whatever weapons are around you. Or, you can use your hands to destroy enemies as they attack you.
Gorn is similar to Blade and Sorcery, but with a more cartoon game style. Grab and use knives, axes, bows, maces, and more to attack enemies. Gorn has ragdoll physics that make attacking enemies so satisfying. Gorn is a blast and one of our top VR fitness games. It's fun to play with a group of friends too.
Gorn was an upcoming Oculus Quest game for a while and finally came out for the headset on January 28th.
Mare
Mare is an adventure puzzle game where you embody a mysterious artificial bird. Along with a companion, you have to explore the land and unravel the mysterious narrative and secrets hidden within. You have to ensure your companion arrives at her destination.
Mare features 8 chapters of gameplay. You have to protect your companion along the way. The game plays similar to Myst, which was one of the most popular upcoming Oculus Quest game releases so far.
Holofit
Holofit is a VR fitness game that features over 100 different workout options and regular updates. It is a cardio game that lets you run, cycle, or row in different virtual worlds. It features HIIT, fat burn, and time-attack options.
You can also purchase an optional Holofit sensor which attaches to your cardio machine. You can use your machine while you wear your VR headset. Holofit comes with a free 7-day trial before you must pay for a monthly membership. Holofit has been available via SideQuest for a while now and is coming to the official Oculus store.
Some of the places featured in Holofit are:
Paris
Antarctica
Babylon
Snowy Mountains
Tropical
Saturn
Cambridge
San Francisco
and more!
What are your favorite games for the Quest? Do you know any other upcoming Oculus Quest games? We would love to see Blade and Sorcery or Tabletop Simulator come next!
Comment below and let us know.