If you want to know what new VR games you'll be able to play on your Quest, come and read our guide on upcoming Oculus Quest games below! We are live updating our list as new games get their official release dates so that you know everything new for 2020.
Our new games list below shows you the newest games for the Oculus Quest as well.
If you are a developer, studio, or know of any other upcoming Oculus Quest games or apps, contact us today so that we can feature it in this guide!
Go and buy your Oculus Quest here, the only premium VR headset that doesn't require any other computer or phone hardware to run.
Click here for up to date news and information on the Oculus Quest 2.
After you read this, check out our 101+ VR Tips From Beginner to Expert for tricks on everything you need to know about virtual reality. If you click the link, it will open in a new tab so that you can read this guide and check that out after.
Also Important: Find the latest VR deals on games, hardware, and accessories in this live daily updated guide.
When Are New Oculus Quest Games Released?
All upcoming Oculus Quest games are released on Thursdays at approximately 1pm EST in the official Oculus Store. Oculus also lists some of the upcoming games in advance so that you know whats coming.
We take the upcoming Oculus Quest games list from the store and list is below in addition to games announced by other game studios.
Other than the official Oculus store, new games are also regularly released on SideQuest. SideQuest doesn't have any set release date or times. We keep a list of the best SideQuest VR games for you to check out.
If you know of any other upcoming Oculus Quest games, comment down below at the bottom of this guide and let us know! If you represent a new fame, you can contact us for promotional partnerships. We love to promote new games, create reviews, and introduce Quest players to awesome games to play.
Next up, have a look at what new games are coming soon for the Oculus Quest. NEW in this guide, we've added videos for each upcoming Oculus Quest game so that you can preview whats upcoming in more detail.
Upcoming Oculus Quest Games
The following games have been announced as coming soon for the Oculus Quest.
Until You Fall

Release Date: September 29th
Until You Fall is a hack-and-slash action game where you have to fight your way through different levels and enemies. You have to attack, dodge, block, and cast spells against monsters in a fantasy world.
Rewards, power-ups, and other aspects of the game are randomized. This means that no two games is exactly the same. Despite the frantic nature of the game, it is comfortable to play in virtual reality.
Until You Fall is available for PCVR devices on SteamVR already and multiple people have said it is their favorite VR game!
Cubism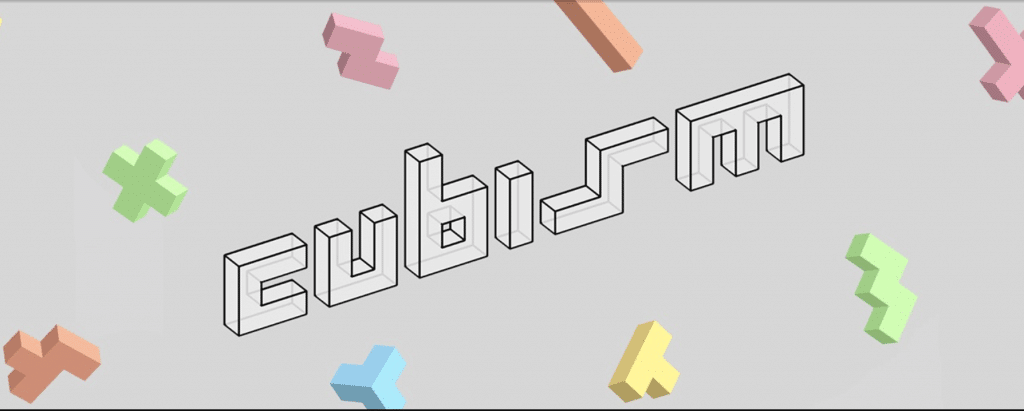 Release Date: September 17th
Cubism is a puzzle game where you have to fit colored blocks into a specified space. The game has been available on SideQuest for the last number of months, polishing its craft. Now, it is going to be available in the official Oculus store.
Cubism recently introduced hand tracking as a feature so that you can pinch and move your hands to manipulate blocks on the screen. It's a good demo of how you can use your hands to play VR without the Oculus controllers.
For upcoming Oculus Quest games, Cubism is a unique puzzle game worth checking out.
Facebook Horizon

Release Date: TBA
Facebook Horizon is a social experience developed exclusively for Oculus VR headsets. It has been marketed as one of the most ambitious upcoming Oculus Quest games ever created.
Horizon is a virtual world full of things to explore. Interact with friends and strangers around the world. It is completely open, meaning that you can create your own games on the system and have others join and play. Coordinate or join media watch parties to watch movies and TV shows in the application together.
Facebook Horizon was announced in 2019 and has been in closed-beta for some time now. There are rumors that open beta will launch at Facebook OC7 on September 15th, 2020.
Blaston

Release Date: TBA
Blaston is a VR dueling game. It's a competitive battle between you and your friends.
Within the slow motion bullet-hell of Blaston, you continuously dodge, duck and dive to evade incoming attacks from your opponent in this PvP combat game that combines skill, strategy and speed with an incredible arsenal of futuristic high-tech weapons.
Unleash the same or more on your opponent while remaining hyper aware of the confines of your gladiator-like jousting platform just a stone's throw away from your opponent. Most importantly, Never. Stay. Still.
Blaston was showcased back in the summer showcase event and finally comes to the Oculus Quest officially soon.
The Walking Dead: Saints and Sinners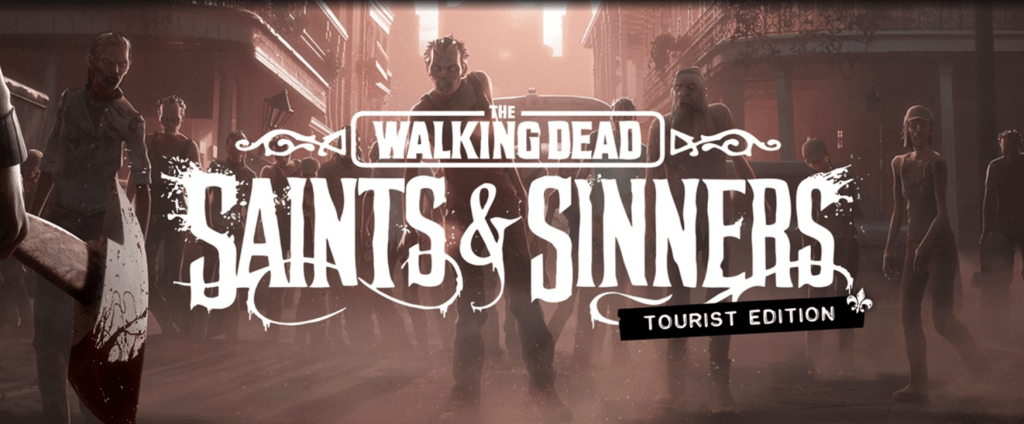 Release Date: TBA
Face all the horrors that the living and the dead can offer in this new VR adventure in The Walking Dead universe. Travel through the ruins of walker infested New Orleans as you fight, sneak, scavenge, and survive each day unraveling a city wide mystery within the iconic quarters.
Encounter desperate factions and lone survivors who could be friend or foe. Whether you help others or take what you want by force, every choice you make has consequences. What kind of survivor will you be for the people of NOLA?
Explore New Orleans in a free roam survival horror adventure. Scavenge for anything that you can; weapons, food, tools, and clues. Be wary of the living and the dead: spatial audio will draw attention to any loud noise, bullets or otherwise. Craft makeshift gear out of scrapped material; blades, guns, medicine, and more. Survive your way:
The Walking Dead: Saints and Sinners is one of the most popular PCVR games of all time. It's been one of the most highly anticipated upcoming Oculus Quest games for a long time.
The Climb 2

Release Date: TBA
The thrill of climbing comes alive with The Climb 2 -explore a new city setting and exhilarating new maps with breathtaking views. Ascend grand peaks, navigate vast caves, climb skyscrapers, and discover hidden shortcuts as you find your path to the top.
Compete with friends and conquer leaderboards in asynchronous multiplayer modes. From exploring mountain environments to scaling urban settings, feel the rush of climbing without ropes, and experience breathtaking vistas as you scale new heights.
The Climb 2 is a sequel to the original game, with better graphics and more goals to achieve.
Population: ONE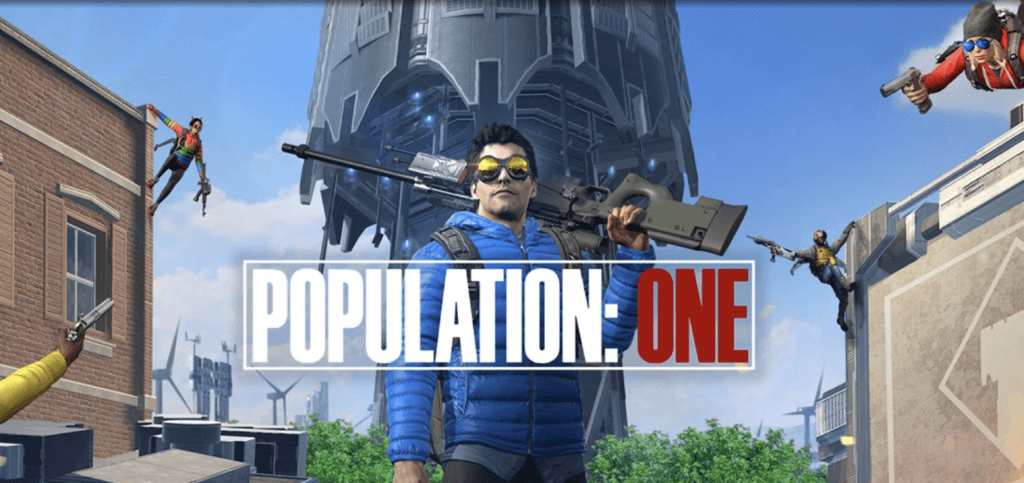 Release Date: TBA
Population: ONE is a battle royale game similar to Fortnite, which is built from the ground up for VR. It's one of the most anticipated upcoming Oculus Quest games ever due to its ambitious multiplayer and gameplay.
Drop into a colorful, near future world with limitless combat possibilities. Welcome to POPULATION: ONE, where you and your squad must fight together to survive until the end. POPULATION: ONE delivers unparalleled vertical freedom and mobility with its unique Vertical combat System.
Fly through the map to rain down bullets from above. Climb anything you see to gain the high ground advantage. Build strategic cover to protect your squad. Use your environment to FIGHT ANYWHERE.
Jurassic World: Aftermath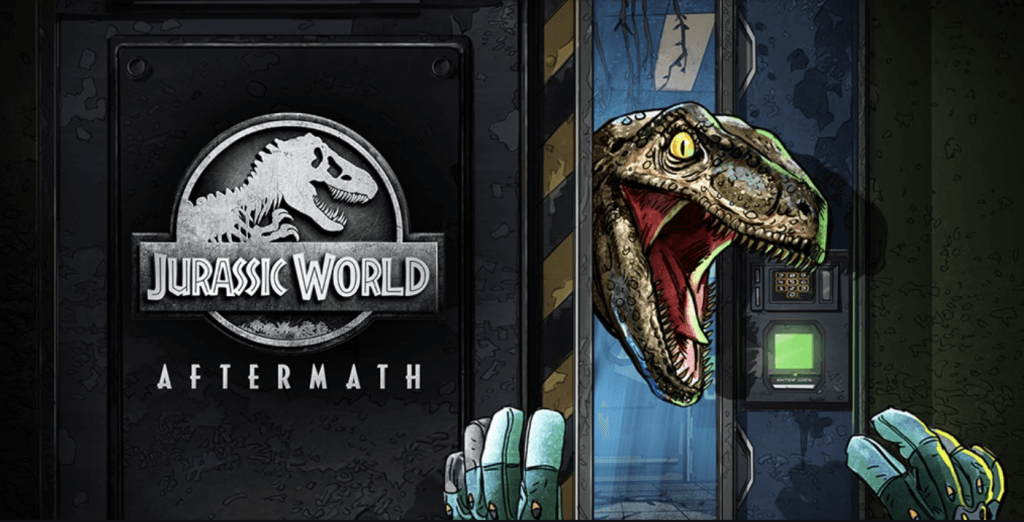 Release Date: TBA
Jurassic World Aftermath is a suspenseful, survival VR adventure. Crash-landing on Isla Nublar after the fall of Jurassic World, you find yourself trapped in a research facility when your mission to recover valuable information goes disastrously wrong.
Your only hope of escape is to retrieve the confidential information while trying to avoid three deadly Velociraptors. To survive, you'll need to explore, solve puzzles, and find ways to distract and hide from the ferocious Velociraptors that stalk your every move.
Jurassic World is an ambitious new Oculus Quest game optimized and built for the Quest 2.
Solaris: Offworld Combat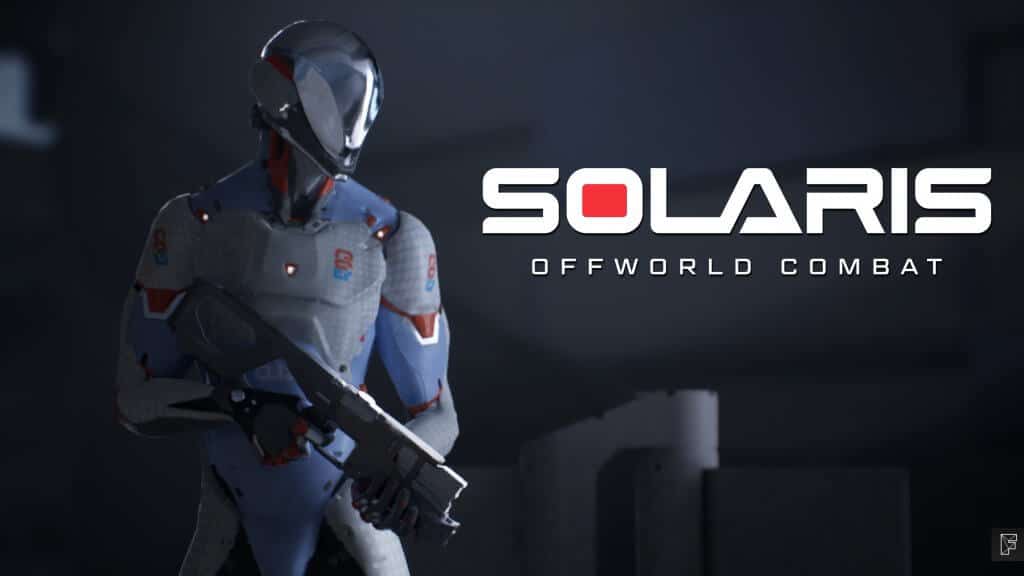 Release Date: Fall 2020
Solaris: Offworld Combat is a first person choosing game that is coming soon for the Oculus Quest and Rift S. It is an 8-player online shooting game where you play 4vs4. There are multiple game modes including deathmatch and control the point.
Solaris: Offworld Combat has a similar feel to Echo Arena. The action is quick and high paced. You can pick up different weapons across the map to use in battle. Solaris is a highly anticipated upcoming Oculus Quest games.
Star Shaman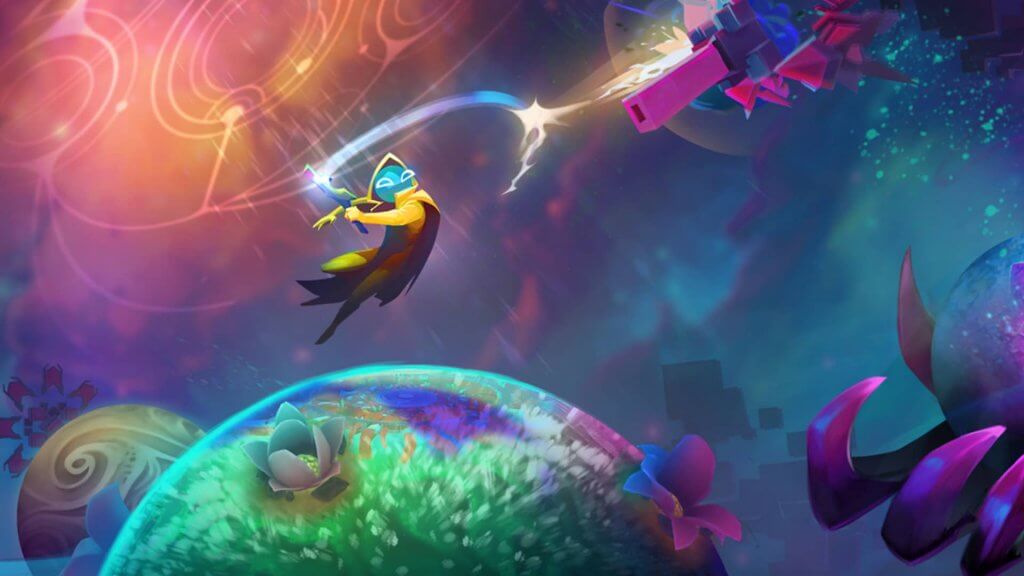 Release Date: 2020
Star Shaman is an action puzzle game with a funky science fiction theme to it. You play a spell casting wizard in space who has to use your powers to defeat different objects, enemies, and puzzles.
Throughout your journey, you will meet well-intentioned and untrustworthy travelers and discover new spells and moves to master. Enhance your powers before beaming back out into space to pursue your quest: to bring the groove of life back to the most remote corners of the universe.
Star Shaman is due out for all VR headsets later in the summer.
Traffic James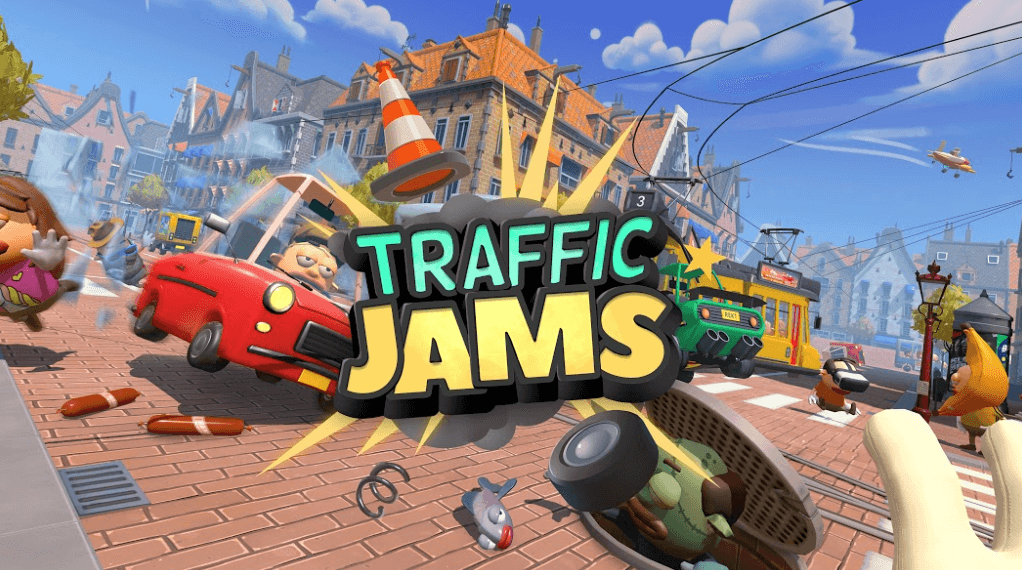 Release Date: September 2020
In Traffic Jams, your job is to direct traffic around the world. Prevent accidents and keep cars moving in an orderly fashion in a variety of difficulty levels and games. Traffic Jams also included a couch party mode where your friends can help out or sabotage you with their phones.
Traffic Jams looks like a lot of gun and chaos. You have to deal with rude pedestrians, aggressive drivers, and meteors. Pass each level to unlock new skills and talents to help you out.
This upcoming Oculus Quest game arrives for all VR headsets in September.
What other upcoming Oculus Quest games are you looking forward to? Comment down at the bottom of this post and let us know!
New Oculus Quest Games
The most recent games and apps released for the Oculus Quest are below.
Holopoint: Oculus Edition

Release Date: September 10th
Holopoint is an intense archery experience. It's a skill-based game where you have to fight through waves of samurai and ninjas. Shoot your arrows as quickly as possible to pass each level.
Holopoint is a skill based game where progression is based on player skill and training rather than unlocks. Like many arcade style games, personal progress and a high score is the goal. This game quickly becomes difficult and requires an active mindset. Holopoint is designed so that only a few determined archers will reach the last wave.
This is one of the few upcoming Oculus Quest games that have had an intense comfort level rating!
Sphere Toon: 3D VR Comics
Release Date: September 10th
Sphere Toon is a VR comic platform. It's not a game. You can read comics in full virtual reality, watching the pages comes to life in front of you.
The following comics are included:
SUPERNATURAL GIRL | HORANG
OK-SU STATION GHOST | HORANG
BUNKER MAN PART 1 | SEONGDAE OH
BUNKER MAN PART 2 | SEONGDAE OH
SAMPLE | SINI & HYUNO
BONGCHEON-DONG GHOST | HORANG
GHOST IN MASUNG TUNNEL | HORANG
LIKE UMBI | HYEOK JU KWON
Falcon Age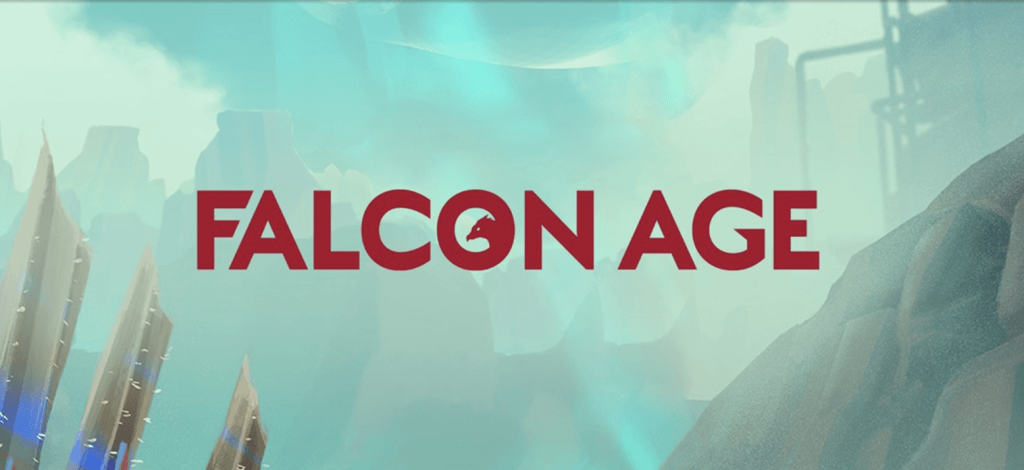 Release Date: September 3rd
Bond with a baby falcon and go on an adventure. Falcon Age is a first-person, single-player action adventure where you'll play as Ara in her fight to reclaim her cultural legacy in the lost art of falcon hunting against a force of automated colonizers.
The game starts on a dying colony planet with its culture destroyed, resourced depleted, and turned into a desert by machine invaders. Ara's been wrongfully thrown in jail for a minor infraction. While she awaits her fate in a lonely cell, she passes the time by befriending a young falcon. Together they escape and set off on an adventure to help the resistance reclaim their freedom and drive off the invaders.
Falcon Age was an upcoming Oculus Quest game that was previously available for Playstation 4, PC, and PCVR.
Spatial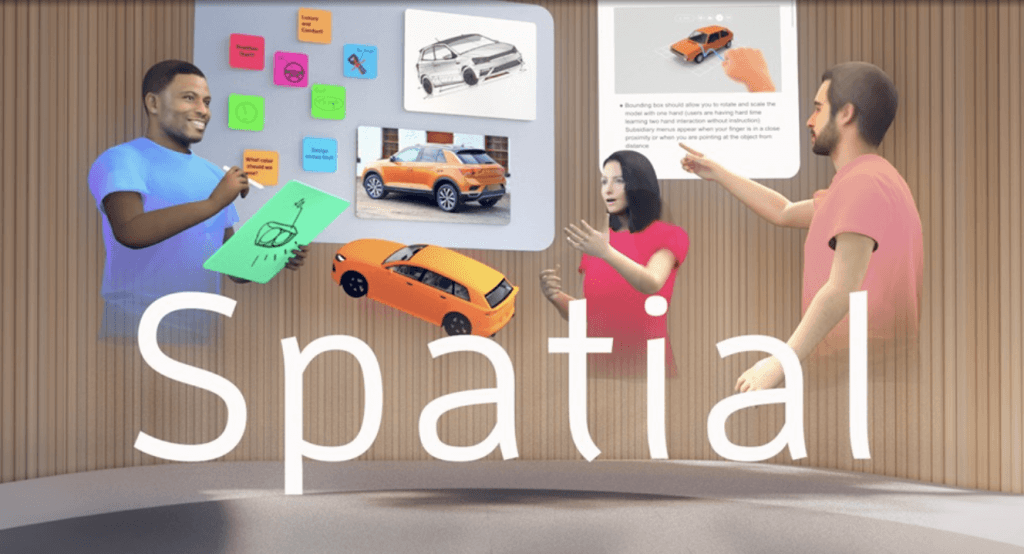 Release Date: September 3rd
Spatial is a business collaboration platform. After creating your own personal avatar, you can join virtual work spaces with your friends and business partners. Some of the features included in the app are:
Sit next to your friends and coworkers around the world.
Use a virtual whiteboard to brainstorm ideas.
Fill your space with information, pictures, and other things to help you work
Spatial integrates with Dropbox, Google Drive, and more. You can join from any augmented or virtual reality device, so the Oculus Quest is only one option for joining. During the pandemic, the 40 minute free limit has been lifted on Spatial. So you can use it as much as possible and commit to a long-term plan later.
Spatial was an upcoming Oculus Quest game for business collaboration, which has been a hot trend for VR lately.
Cook-Out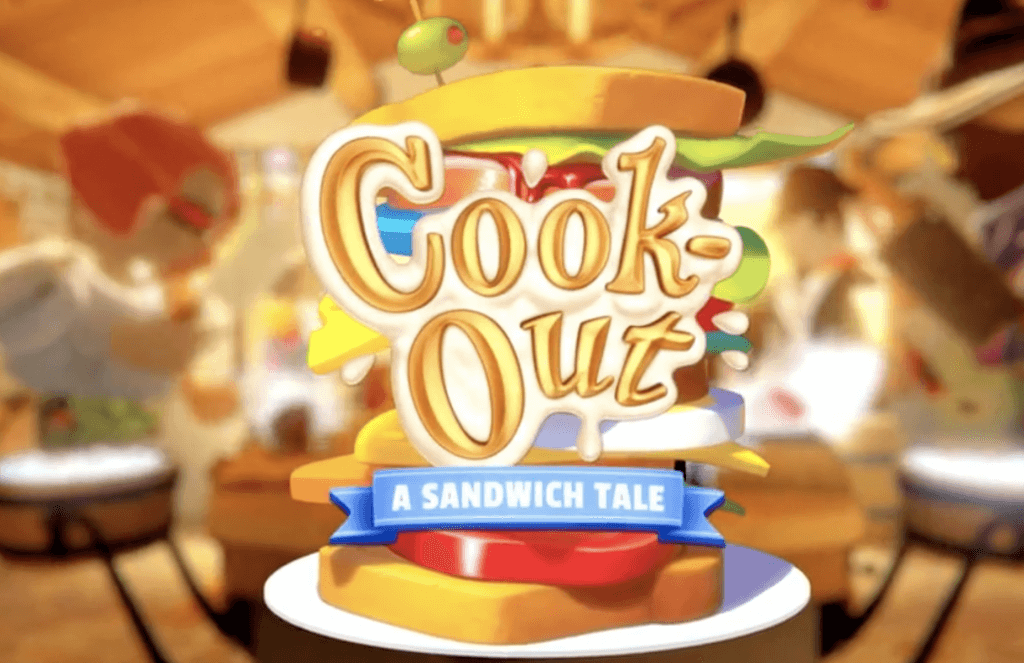 Release Date: September 3rd
Cook-out is a food preparation game. Set in a magical forest, you and up to three friends have to cook food for characters as they come in. Using your hands, you have to make different sandwiches and burgers per instructions on the screen.
As you progress through levels, things get faster and faster so stay alert!
If you don't have anybody to play with, you'll have a simulated computer character to help you out. Cook-Out is similar to food preparation games for mobile phones, but is a lot more fun in VR. It's an upcoming Oculus Quest game definitely worth checking out.
Shooty Fruity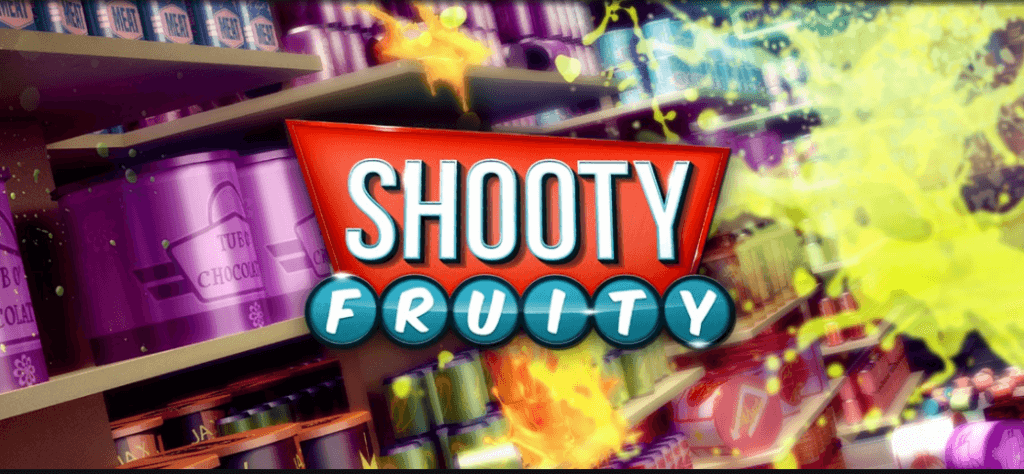 Release Date: August 27th
Shooty Fruity is a fun multi-tasking shooting game. In it, you have to do your job scanning items and other tasks while shooting guns! It's a fun and frantic experience that originated on the Playstation VR. It's critically acclaimed with high ratings and a lot of good fan reviews. It's an upcoming Oculus Quest game that a lot of players have been waiting for.
As you progress through the story, you get upgraded guns and more power to fight enemies. You be able to use power ups such as slow motion and extra ammo to give you an advantage in the level.
The game is a fun, comfortable experience by nDreams.
HouseFlipper VR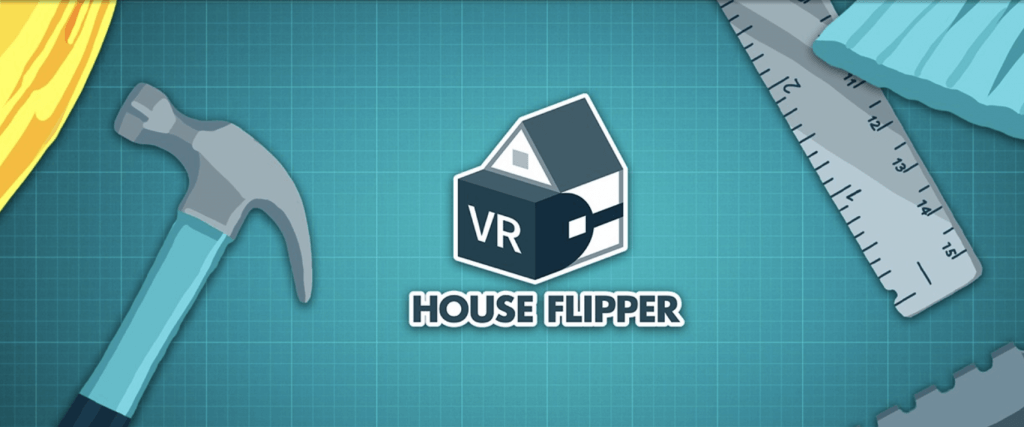 Release Date: August 27th
HouseFlipper VR is a game where you have to buy, renovate, and flip houses for a profit. It is the best (only?) home renovation game and it's coming to the Oculus Quest alongside SteamVR! The game is already available for PC, Playstation, and Xbox.
In the game, you have to use a hammer and other equipment to destroy any old parts of the house you don't want. After that, pick and order new finishings. In the end, apply your new coat of paint and get the house ready for sale.
The game is a top simulation game, a popular genre that is under-appreciated on the Quest so far. HouseFlipper VR is an upcoming Oculus Quest game that is coming out alongside SteamVR!
Alcove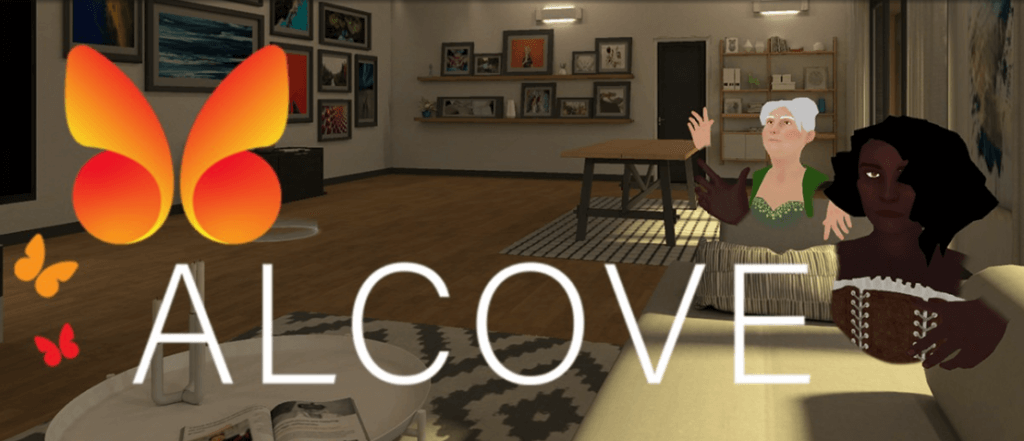 Release Date: August 20th
Alcove is a virtual home filled with experiences to discover and explore. The game will add new features over time. You can also invite your friends and family to play games and video phones and videos in virtual reality with you.
Some of the other things that you can do in Alcove are:
Take a city tour, hot air balloon ride, or country road trip around the world
Explore the depth of the ocean by diving in the Great Barrier Reef
Relax on a beach and predict guided mesitation
Listen to classical music
Play with a virtual pet
Alcove is an immersive experience that has something for everyone.
Gravity Lab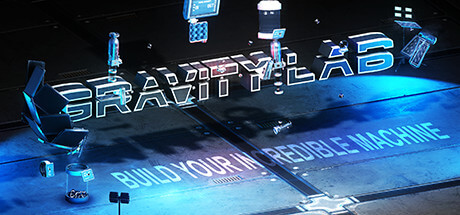 Release Date: August 20th
Gravity Lab is a puzzle game in zero gravity. You have to move balls into their home by placing objects to help redirect them in the right direction. The game is already available on SteamVR, but is coming to the Oculus Quest for the first time.
The game contains a number of levels, called test scenarios, that you must solve as you progress through the game.
Steam users have praised the intuitive of the controls and how effortless it feels to move objects and solve puzzles. The puzzle game is an exciting new upcoming Oculus Quest game.
vSpatial

Release Date: August 13th
vSpatial is another new virtual desktop option for the Oculus Quest. Similar to Immersed, it's focus is on allowing you to be more productive. You can virtual stream your Windows computer in your Oculus Quest VR headset. Open up multiple virtual windows and be more productive working on your computer remotely.
vSpatial has good support for Bluetooth keyboard and mouse devices. You can also invite friends into your workspace and share your screen with them for even more productivity.
Onward VR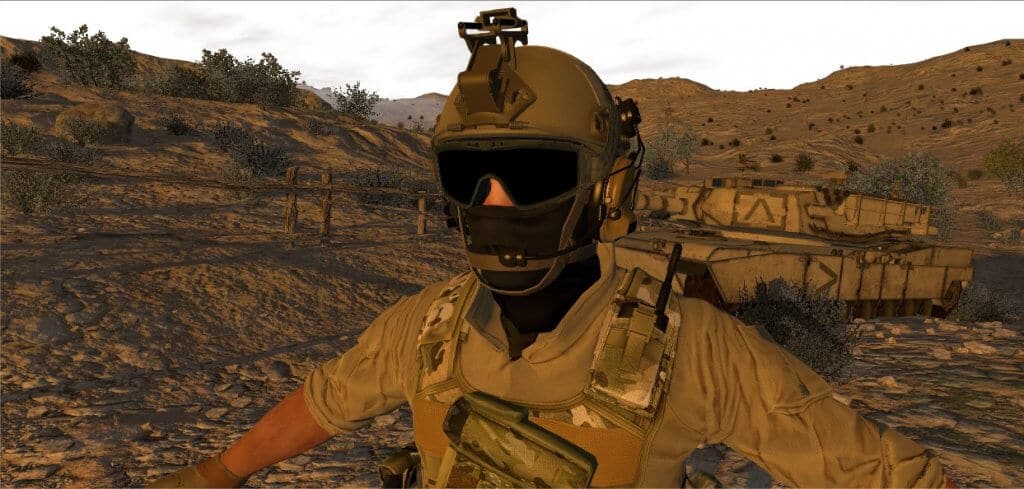 Release Date: July 30th
Onward is one of the most popular first person shooting games for virtual reality. It is a military simulation game that focuses on hyper-realism. It contains both online and offline game modes. There are multiple maps and environments included and over 30 different guns in the game. You have to use coordination and communication with your teammates in order to kill the enemy and succeed.
Upon its release, some users complained about the over simplification of some of the graphics in the game. Downpour Interactive has promised to further refine the gameplay and graphics in the future for users.
In Death: Unchained

Release Date: July 23rd
In Death: Unchained is rogue-lite action game where you have to fight through different levels. Your weapon of choice is a bow and arrow and you get to use it in a variety of different ways to defeat bad guys.
The game features procedural levels that adapt their difficult level to how well you play. The game favors strategy and tactical positioning over "run and gun" gameplay. The game is similar to Dark Souls but for virtual reality!
Users who have played In Death love the procedurally generated levels. The locomotion system works very well, letting you move, shoot, and defend in your virtual space. This was one of the top upcoming Oculus Quest games and it certainly lives up to its hype.
What are your favorite games for the Quest? Do you know any other upcoming Oculus Quest games? We would love to see Blade and Sorcery or The Walking Dead come next!
Comment below and let us know.