If you want to know what new VR games you'll be able to play on your Meta Quest or Quest 2, come and read our guide on upcoming Oculus Quest games below! We are live updating our list as new games get their official release dates so that you know everything new for 2022.
We just completed a huge update to this guide following the Meta Gaming Showcase.
Our new games list below shows you the newest games for the Oculus Quest as well. If you have just received your Oculus Quest 2, the new games below are available to play with improved graphics quality.
Go and buy your Oculus Quest 2 here, the only premium VR headset that doesn't require any other computer or phone hardware to run.
Click here for our comprehensive guide on the Oculus Quest 2.
Also Important: Find the latest VR deals on games, hardware, and accessories in this live daily updated guide.
When Are New Oculus Quest Games Released?
All upcoming Oculus Quest games are released on Thursdays at approximately 1pm EST in the official Oculus Store. Oculus also lists some of the upcoming games in advance so that you know whats coming.
We take the upcoming Oculus Quest games list from the store and the list is below in addition to games announced by other game studios.
Other than the official Oculus store, new games are also regularly released on SideQuest. SideQuest doesn't have any set release date or times. We keep a list of the best SideQuest VR games for you to check out.
If you know of any other upcoming Oculus Quest games, comment down below at the bottom of this guide and let us know! If you represent a new fame, you can contact us for promotional partnerships. We love to promote new games, create reviews, and introduce Quest players to awesome games to play.
Next up, have a look at what new games are coming soon for the Oculus Quest. NEW in this guide, we've added videos for each upcoming Oculus Quest game so that you can preview whats upcoming in more detail.
Upcoming Oculus Quest Games
The following games have been announced as coming soon for the Oculus Quest.
NFL Pro Era
Ghostbusters VR
The Walking Dead: Saints and Sinners 2
Bonelab
Ghostbusters VR
Wanderer
Ilysia
Frustrain
Starcaller
Grand Theft Auto: San Andreas
The Chewllers
Assassin's Creed VR
The Last Clockwinder
Nerf Ultimate Championship
Propagation: Paradise Hotel
Moss: Book II
Fruit Ninja 2 VR
Little Cities
Cities VR
Bean Stalkers
Among Us VR
NFL Pro Era
NFL Pro Era is a fully licensed NFL football game for the Oculus Quest and Playstation VR 2, the first virtual reality NFL game. Pro Era turns you into a professional football player, preparing for the game to stepping out on the field and playing.
All 32 NFL teams are included in the game and Quarterback Lamar Jackson is featured in the trailer. You can participate in drills, play catch with friends, or play an actual NFL game.
NFL Pro Era is set for release this fall.
Ghostbusters VR
Ghostbusters VR is an upcoming Oculus Quest game featuring the iconic movie franchise. In the game, you are tasks with building a new Ghostbusters headquarters in San Francisco. As you complete missions, there is a mystery to sold as well.
Ghostbusters VR features single player and cooperative play as well. The game will be released for both the Quest 2 and the Playstation VR 2.
The Walking Dead: Saints and Sinners Chapter 2
A sequel to one of the most popular VR games ever rel;eased is on its way and it is titled "Retribution". In the trailer for the game, a new enemy character is shown who is out to hunt your character. Once again, you will have to fight through zombies, complete missions, and stay alive.
The trailer shows a few new weapons being used. There is also a lot more zombies featured in the game, which would be awesome to see.
The Walking Dead: Saints and Sinners 2 will be released for the Quest 2, PC VR headsets, and the Playstation VR 2.
Bonelab
Bonelab is a sequel to Boneworks, a popular PCVR sandbox game. Bonelab will be released for the Oculus Quest 2 (in addition to PC) and will feature an upgraded action-adventure physics game. There is a new story in the game and a full evolution of the Boneworks environment.
The synopsis of the new game is as follows:
Escaping execution, you'll find yourself in a mysterious underground lab. Uncover the truth about your reality. Fight, run, and climb as you explore an exquisitely detailed combat simulation where every object reacts exactly the way you'd expect—and as a result, where creativity is just as important as skill. There will also be mod support, so you'll be able to enhance your experience with new maps, new weapons, and new avatars.
Wanderer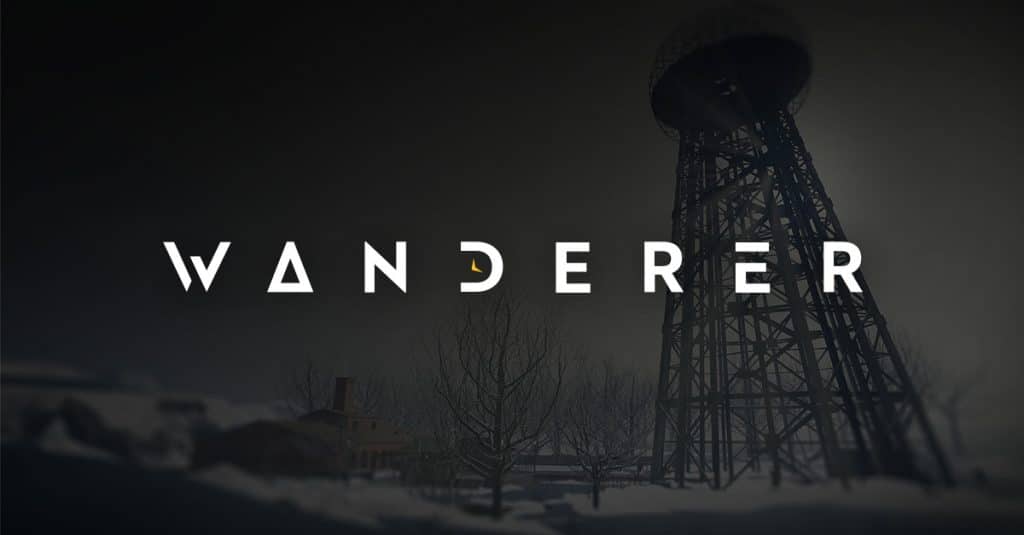 Release Date: 2022
Wanderer is a VR adventure game created by New Zealand studios Oddboy and M Theory. Wanderer is inspired by Dark and Quantum Leap. In the game, you are able to travel back through history so that civilization would not collapse.
Players will use wristwatches to unlock the power to traverse time and space. Players will also have the ability to slide through different events, aiming to correct what went wrong.
You will defend ancient civilizations from invasion and play to an endless crowd of hippies. You will decode covert messages during a war. Plus, you will uncover the secrets of the space race.
Ilysia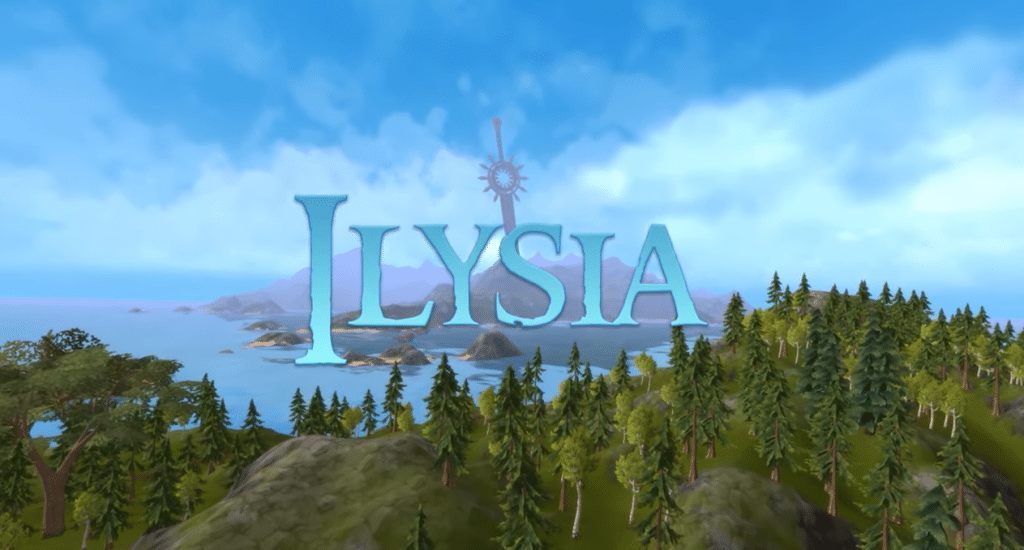 Release Date: 2022
Ilysia is a multiplayer online VR RPG game developed by Team 21 Studio. In the game, you will travel with other players or on your own in your quest to explore unique areas. Each area that you will explore contain dungeons, area bosses, and caves.
Ilysia also contains large outdoor cities for you to explore. Your mission is to unveil the secrets behind these unique areas. Ilysia aims to invoke the glory days of MMOs. The virtual reality component gives fans the leverage to explore an open and immersive world.
Frustrain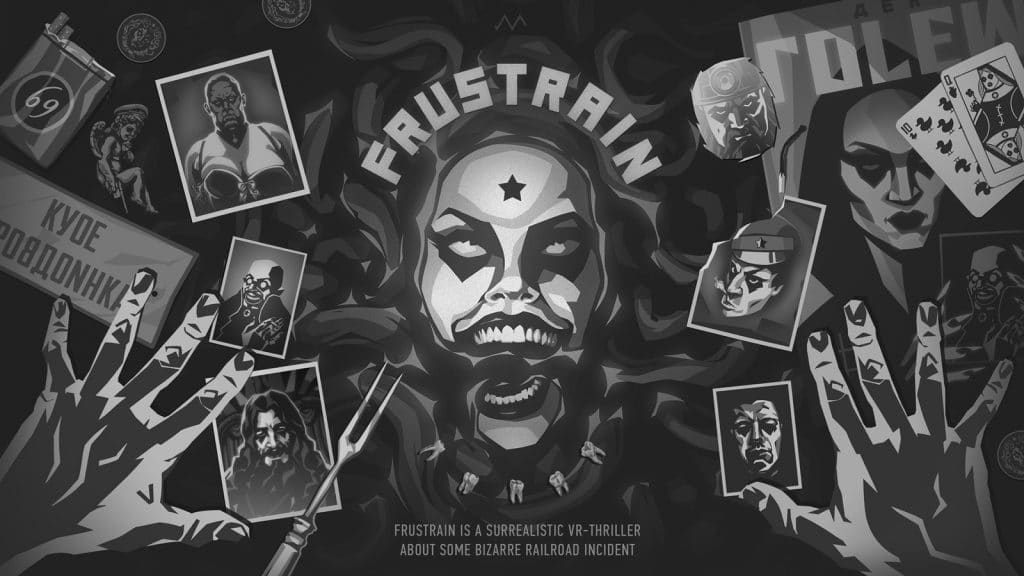 Release Date: TBA
Frustrain is a VR surrealistic first-person game about some bizarre railroad incident. In the game, you and other players will solve puzzles while onboard a fast-moving train. You will explore different compartments and meet a strange cast of characters.
This upcoming Oculus Quest game comes with a great rustic atmosphere. It features incredible shading and extra touches. The train can be explored in full roomscale if you have the space.
Starcaller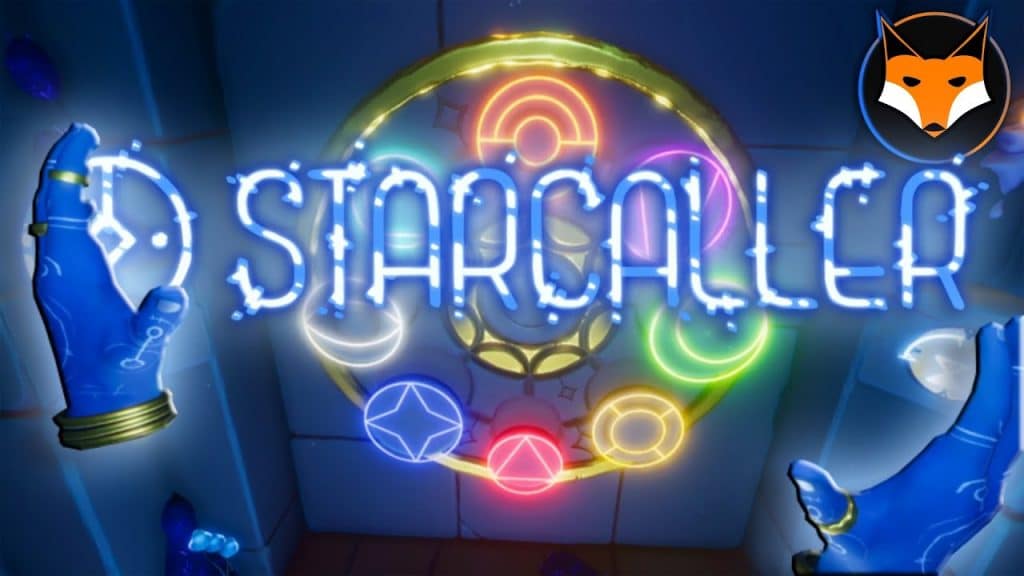 Release Date: TBA
Starcaller is a VR puzzle solving game designed and developed by Monarch Studio. In the game, you will solve different puzzles as fast as you can to meet your deadline. If you finish solving the puzzles on time, you immediately become the Starcaller.
Starcaller features around 30 puzzles with 3 tiers of difficulty. It also features 10 different walls. The game is randomized, as you gain new experience each time you play the game.p
The puzzle tasks include realigning symbols on rotating discs, figuring out celestial patterns, as well as memorizing musical notes.
Starcaller is fun and easy to play, but hard to master.
Grand Theft Auto: San Andreas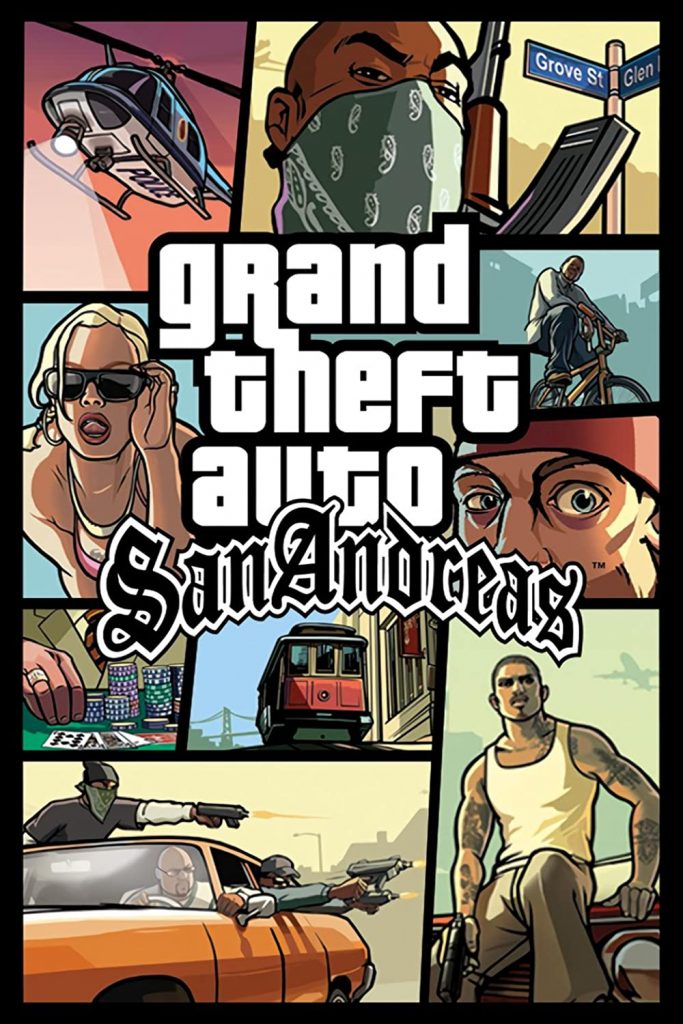 Release Date: TBD
Next on our list of the upcoming Oculus Quest Games is the Rockstar-developed GTA: San Andreas VR. Grand Theft Auto: San Andreas, one of the most iconic open-world games of all time, is coming to the Oculus Quest. The surprise announcement was made during the Facebook Connect 8 keynote speech by Mark Zuckerberg.
In the game you control CJ, a gang member looking to make it out of the streets of Los Santos, based on Los Angeles in real life. As the story progresses, you travel through cities based on Phoenix, Arizona and Las Vegas, Nevada as well.
Grand Theft Auto: San Andreas is one of the highest selling games of all time.
Check out our complete guide on Grand Theft Auto: San Andreas VR.
The Chewllers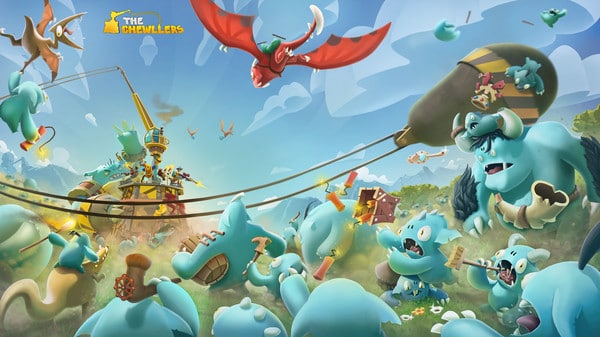 Release date: 2022
The Chewllers is a multiplayer VR game in which 4 players in Co-op mode protect a tower from the monsters. Chewllers are wicked creatures that destroy everything they can chew. They all have distinct funny behaviors and abilities.
Each Chewller should be tackled in a different way. If you find it hard to to deal with a monster, you are in for more dropped resources, items, and chests.
The game has primary and secondary weapons that are upgradable to levels and levels respectively. The six secondary weapons are effectively different from each other with different purposes.
Sniper
Shotgun
Crossbow
Grenade launcher
Machine gun
Potato catapult
You can use the seven items as different combinations of throwables. Each item has its own significance and is unique in its own way. They can be used as explosives, for luring enemies, or for chasing them.
Assassin's Creed VR
Release date: TBA
Assassin's Creed VR was announced in the Facebook Connect (formerly known as Oculus Connect) 2020. Not much is revealed about the VR chapter of Ubisoft's biggest franchise yet.
The plot, the timeline, and the way the virtual experience will change the gameplay is something to look forward to. Check back this article regularly as we will update it once we have more details about the game and it's release on the Quest.
The Last Clockwinder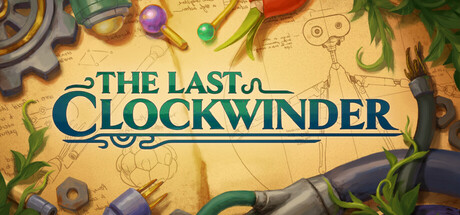 Release date: Q2 2022
The Last Clockwinder is a VR automation game based on building clockwork gadgets with mutants in a pleasant sci-fi world.
While on a mission, you must repair an ancient tower built into the trunk of a huge tree. Inside the tower, you get your hands on a pair of gloves that allows you to turn anything you touch into a coiling clockwork automation mechanism.
You may use these automations to grow plants, harvest resources, and come up with a way to save the clocktower.
Nerf Ultimate Championship
Release date: 2022
Nerf Ultimate Championship is a fast arena-based multiplayer VR shooter game developed by Secret Location, who made Blasters of the Universe and Transpose.
Nerf Ultimate Championship was first revealed at Upload VR Showcase in June 2021 but the first gameplay video was out in the December event.
Players wield new and classic Nerf weapons in fast-paced battles. Fans all around will cheer you on when you play head-to-head in team-based matches.
The recent footage of the game reveals a few features including wall-running with a lot of weapons. You will be able to realistically load guns, dual-wield pistols, and aim with two hands when using bigger rifles.
The beta version of the game will be launched soon. Follow NerfVR's official Twitter handle for updates.
Propagation: Paradise Hotel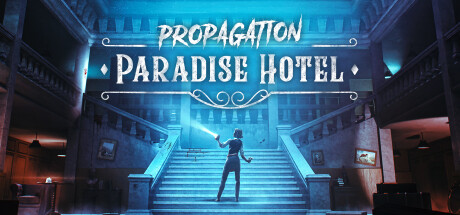 Release date: Q4 2022
Last on our list of the upcoming Oculus Quest games in 2022 is the Propagation: Paradise Hotel. It is an intense VR survival horror adventure with phenomenal storytelling. The game was developed by WanadevStudio after an overwhelming response to the original Propagation VR short experience released on Steam in 2020.
The plot of the game is as follows: you were working at the lush Paradise Hotel when the apocalypse struck. People went into a frenzy and started assaulting each other, while you've been hiding inside the hotel for weeks. You must go through everything that comes your way to survive the nightmare.
The objective of the game is to find your way out of the Paradise Hotel alive while exploring dark environments and making terrifying encounters.
Some of the key features of the game include the following:
Immersive story with extreme emotions
Explore the vast expanse of the apocalypse struck Paradise Hotel
Realistic weapon handling, environment searching, self-healing, and puzzles
Excellent graphic and sound quality for immersive horror
Terrifying encounters with zombies, mutants, and more adrenaline pumping characters
Moss: Book II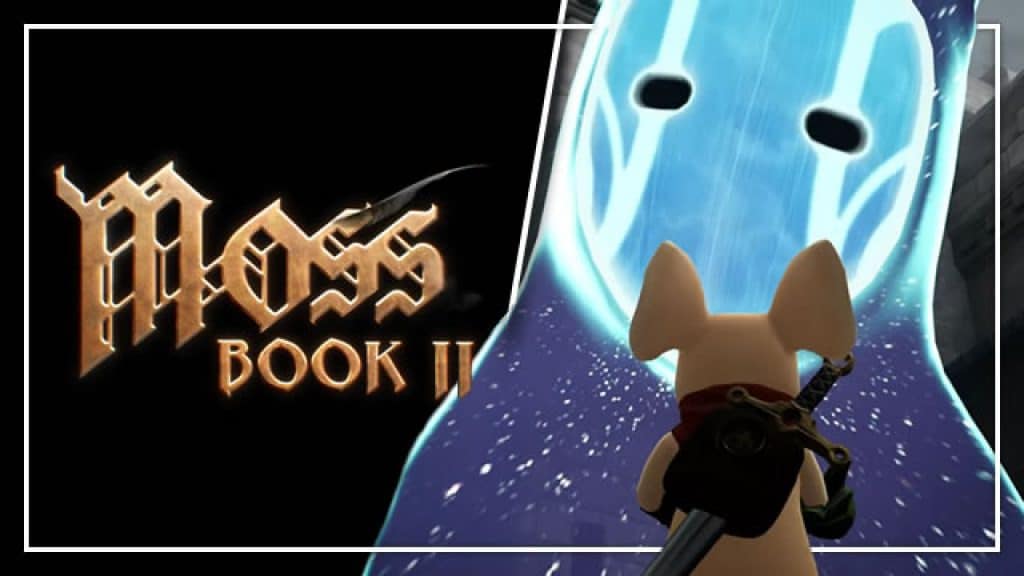 Moss: Book ll is a sequel to the original Moss, a VR game about a mouse named Quill. You play Quill's adventurous human companion. To save Quill's uncle, you have to battle bugs and solve different puzzles.
As with Moss: Book I, Quill returns to the game. Players will serve as her ghostly guidance, directing her through her path. She will find her uncle after being pursued through the castle. Quill has plans to defeat her enemies, break out from their stronghold, and save the world from evil forces. In her attempt to achieve victory, she will meet a bunny.
Moss: Book II is very similar to the original game. Quill will battle monsters in a new snowy environment. The abilities and weapons are also new.
Click here to view Moss: Book II
Fruit Ninja 2 VR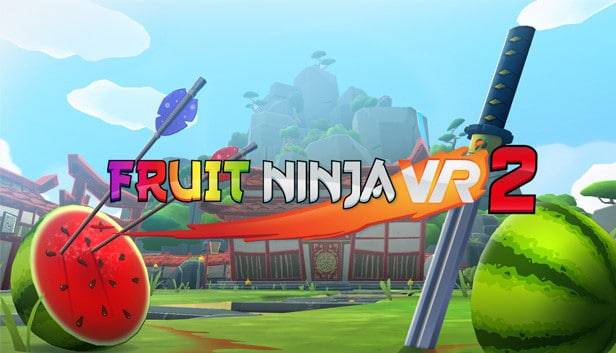 Fruit Ninja 2 VR is an action game that will launch on Oculus Quest in 2022. It is an arcade game based on the original mobile game. It will launch you into the stylish and beautiful world of Fruitasia where you will explore the scenic Fruit Ninja Temple grounds. Use a bow to expand your reach and slice your way through the different challenges in the game.
As you practice on the Fruit Ninja Temple grounds, hold your weapons and test your survival skills in all new challenges. Fruit Ninja 2 VR features juicy new ways to interact with the environment, fruit-slicing techniques, and gorgeous areas to explore. It will support a wide range of headsets including the Oculus Quest and SteamVR.
Click here to view Fruit Ninja 2 VR
Little Cities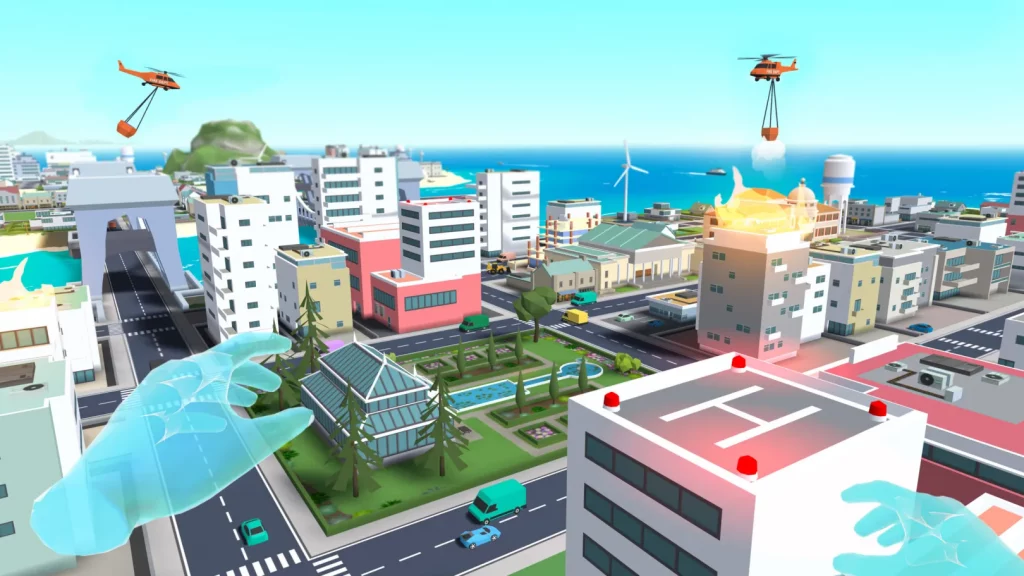 Little Cities VR is a city building simulation game similar to Sim City. You play a god-like character, building cities and growing your population accordingly. You have to deal with changing demands, natural disasters, adjustments that throw you off your game.
Your primary responsibilities includes creating roads, maintaining neighborhoods, and building communities for your population to eat, shop, and work. Work within your budget and raise money to afford more advancements.
Similar to Deisim, Little Cities is part of the ultra-popular simulation game genre which is under-appreciated in virtual reality. The game is being published by nDreams, who released Shooty Fruity and Phantom: Covert Ops in the past.
Cities VR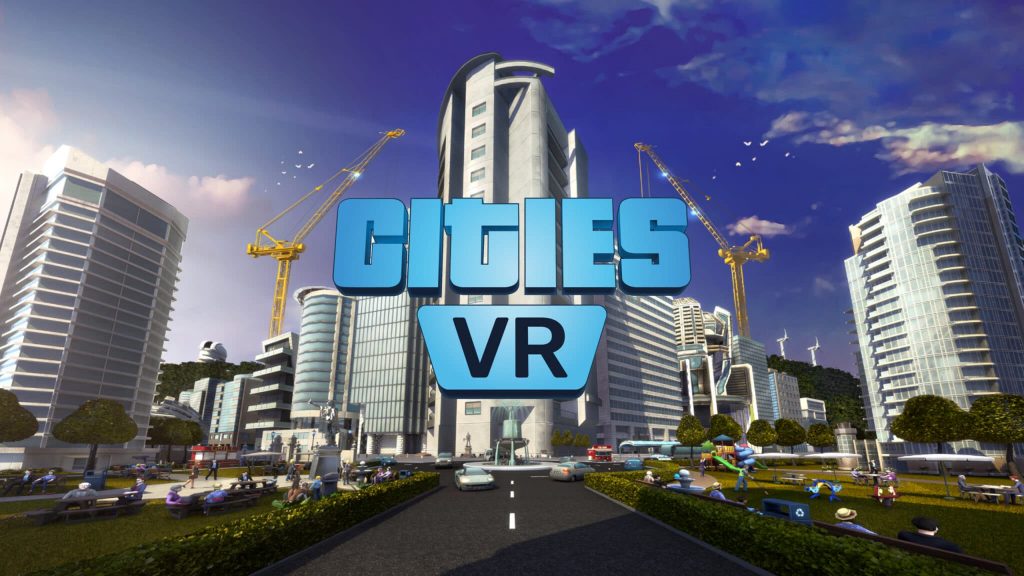 Cities VR is a port of the Cities: Skylines game directly into virtual reality. You are the mayor of your own city in an exclusive birds eye view. Watch your developments come alive and grow your city. Give your residents what they want and grow your population.
Cities is created from the same engine as Cities: Skylines, the popular simulation game for PC and Mac. This port brings over many of the same features in virtual reality.
Bean Stalkers
From VR Storm Studio, Bean Stalkers is an adventure game where you have to climb and explore different worlds. Deploy magical attacks, collect resources, and craft what you need to succeed. The higher you move on the tree, the harder things get.
Bean Stalkers looks unique and interesting in virtual reality. It is a cross between a shooting game and an action strategy game.
What other upcoming Oculus Quest games are you looking forward to? Comment down at the bottom of this post and let us know!
Among Us VR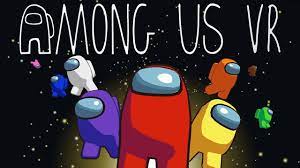 Release date: 2022
Among Us is a simple made-for-everyone multiplayer game. You will need to complete all the tasks on a spaceship, space station, or outpost to win.
One or more players in each game are imposters and want to kill the crew members. It is a game of survival where you can either play as an impostor or as a crewmate. You can play both local and online with 4-10 players.
The impostor, a shape-shifting alien that looks like a crewmate, sneaks around, creating chaos. To win as an impostor, you must either kill every crewmate or stop them from completing the tasks. The impostor's sole purpose is to sabotage the mission.
For crewmates, their mission is to complete the tasks without getting killed and find the imposter and kick it off the map by voting. Crewmates who are killed by the imposter or voted off will become ghosts and continue to complete the tasks.
While the core game is expected to be the same as the mobile version, we look forward to how the challenges and player discussions change in the VR chapter.
Read our complete guide on Among Us VR on Meta Quest.
---
New Oculus Quest Games
The most recent games and apps released for the Oculus Quest are below.
Cosmonious High
Yuki
Green Hell
After the Fall
Loco Dojo Unleashed
Project TERMINUS VR
Song in the Smoke
Player 22 by Rezzil
Resident Evil 4
Zenith
Unplugged: Air Guitar
Ven VR Adventure
Arcsmith
Cosmonious High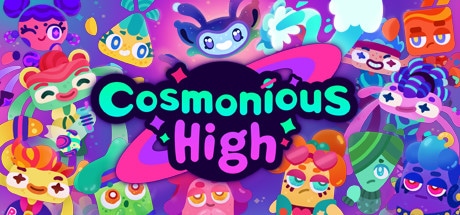 Release date: 2022
Cosmonious High is a fun interactive and humorous VR experience that revolves around an alien high school.
As a player, you crash-land your way into a memorable first-day at the high school. You unlock powers, explore the halls in the school, and try to discover the source of malfunctions and prevent the school from cosmic chaos.
The cast of the game is fun to be with. You get to experience VR interaction with spirited characters that react to natural gestures like high-five and fist-bump, while also conversing with bizarre characters in high school.
You can hang out with your buddies in the Grand Hall, perform experiments in Chemosophy, and get the creative out of you in Visualetics.
Yuki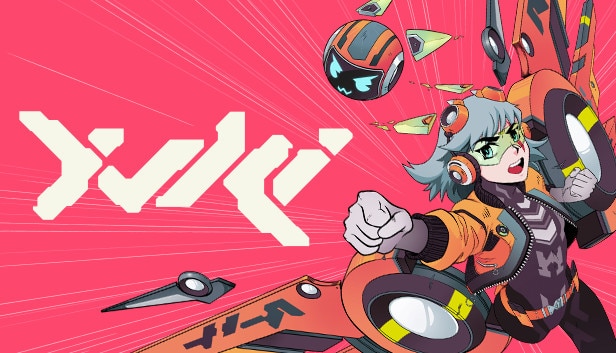 Release Date: TBA
Yuki VR is an upbeat bullet hell game created by Arvore studios. In the game, you will use your hands to fly an action figure while dodging bullets from different directions in an anime universe. To become the hero of Yuki, you will need to battle outlandish adversaries and move your body to dodge obstacles.
Yuki combines hell shooter and virtual reality. The game reminds you of your childhood and how to bring it to life. It takes the inspiration of Shooty Skies Overdrive. Yuki sees you fighting off your enemies, including boss fights.
Green Hell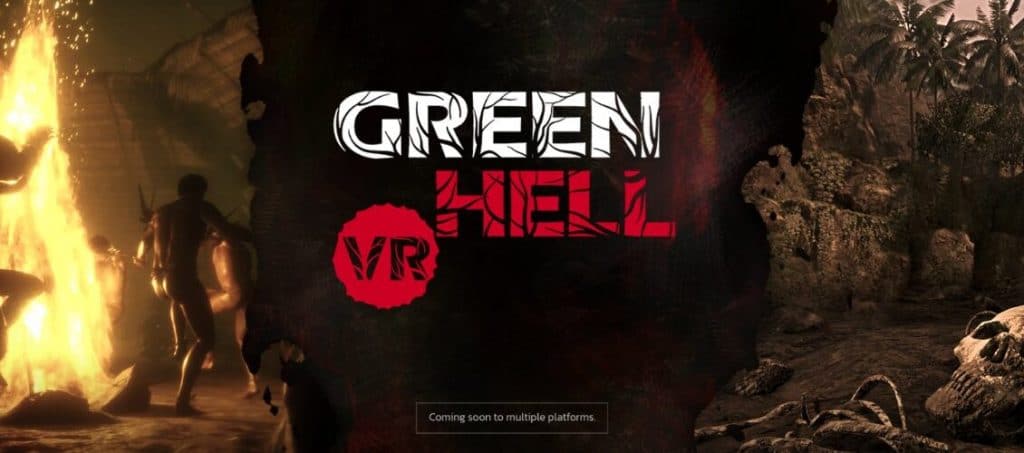 Release date: Q4 2022
Green Hell VR is one of the most anticipated upcoming Oculus Quest games. It is a VR survival game designed and developed by Creepy Jar. The game takes place in the Amazon rainforest. In the game, you find yourself in a jungle where food or equipment for survival is far from you. You strive to find your way out of the jungle by deploying different tactics and techniques.
There's no help from the outside world. You will have to use your hands to build shelters, tools, and weapons to defend yourself and also hunt for food. You will fight with wild animals and also battle tropical illnesses.
For dangers, you will face with hunger, fatigue, and thirst. You will also face the psychological challenges of isolation. Fans of The Forest PC VR game have been waiting for this upcoming Oculus Quest game.
After the Fall

Release Date: December 2021
After the Fall is a first-person shooting game with a 4-player co-op mode. You have the battle through a hostile world filled with the undead in 1980s Los Angeles.
After the Fall comes from the studio that brought Arizona Sunshine, which was one of the first gems for the Oculus Quest. The new game has an all new story and improved AI and logic.
The game takes place out in the ice-covered ruins of LA. You have to fight through huge hordes of zombies, special enemies, and colossal bosses. You can craft, upgrade, and create different weapons to help you through the game. After the Fall has been one of the most highly anticipated upcoming Oculus Quest games of 2021.
Update: After the Fall was released on all the supported platforms on December 9th, 2021.
Loco Dojo Unleashed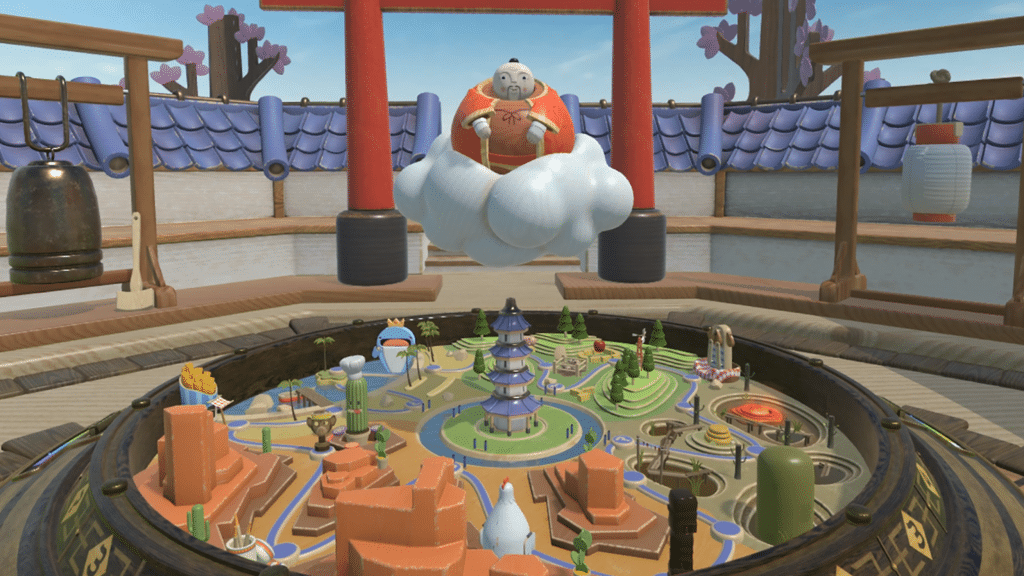 Loco Dojo Unleashed is an upcoming Oculus Quest game that looks like a lot of fun. It is a 4-player multiplayer experience filled with 16 mini-games that are all optimized for VR. It's the closest thing to Mario Party VR for the Oculus Quest platform.
In Loco Dojo Unleashed, you have to step up to Grand Sensei's 'Table of Trials' to pit your silliest skills against (up to) three friends or strangers. Players take turns to spin the dice wheel and move your counter around the dojo's game board. You acquire strategic prizes and launch different mini-games against your friends.
The game originally came out for PC VR headsets in 2017, but has been remastered and made better for the Quest platform.
Horizon Worlds

Horizon Worlds by Facebook is a social experience developed exclusively for Oculus VR headsets. It has been marketed as one of the most ambitious upcoming Oculus Quest games ever created.
Horizon is a virtual world full of things to explore. Interact with friends and strangers around the world. It is completely open, meaning that you can create your own games on the system and have others join and play. Coordinate or join media watch parties to watch movies and TV shows in the application together.
Facebook Horizon was announced in 2019 and was in closed-beta for most of 2021. It is now available to download in select countries and is tied heavily to Meta's metaverse concept.
Click here to learn more about Facebook Horizon.
Project TERMINUS VR
Song in the Smoke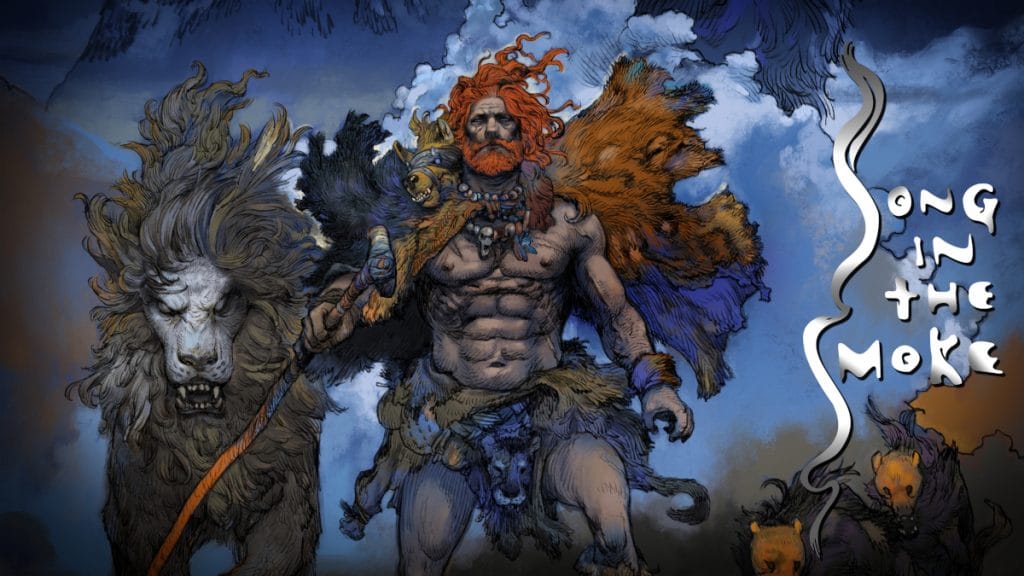 Song in the Smoke is a survival adventure game developed by 17-Bit. In the game, you will find yourself in a world full of strange beasts. Your mission is to fight for survival using different tactics. The game has adventure and atmosphere in spades.
Players will travel through 8 stages, including frozen terrain, valleys, and forests. You will make shelter, weapons, and medicine to battle the beasts. You will have the ability to determine threats by sight and sound. With your bow, you can line up perfect shots and survive longer.
Player 22 by Rezzil
Resident Evil 4
Knives and guns can be used at the same time.
Items can be interacted with in new and realistic ways
The inventory system has been rebuilt from the ground up for virtual reality.
Animations have been re-worked for first person virtual reality.
Zenith
Unplugged: Air Guitar
Ven VR Adventure

Release Date: August 12, 2021
Built entirely for virtual reality, Ven VR Adventure is a single-player platform game.
Monologic Games developed this game to play with or without an internet connection, although there is a minimum space requirement of 8 GB to install on your system. The pair of controllers are Oculus Touch, and you have supported player modes like sitting and standing.
Ven VR Adventure is a single-player adventure game that invites you to enter the visual world of Ven with the chance to experience a fantastic adventure in a magical land.
In this game, the character you will play is Ven. A terrifically named villain, Bruce Nelson, has invaded your planet.
Bruce Nelson is a crazy scientist who wants to become immortal and control the magical natural energy of the world. Ven escaped from his capture and now wants to fight back.
The game comprises 12 levels, divided among three regions with four levels each. Each of the 12 levels is not that long, but passing each level can take time, and this game is fun to play with VR.
You can zoom in or zoom out, leap forward or backward, and move in any direction to enjoy a mesmerizing VR gaming experience. Players' feedback has reported the game as flexible to control, with a vast number of objectives, challenges, and enemies to overcome. If you are an avid gamer who wants to experience riveting adventures with VR and overcome exciting challenges, then this is your game. Try it out!
Click here to view Ven VR Adventure
Arcsmith

Arcsmith is a narrative VR game. Developed by Bithell Games, Arcsmith lets you assemble important items of the future. You have access to a library of modular pieces to assist you in assembling the essential items that you need in this journey. With Korith Dinn as your mentor, you can rely on his ingenuity to further explore this virtual world. Your quiet station will become the center of an intergalactic power struggle where the future of the universe will be determined.
In the game, you solve challenging 3D puzzles and use diagnostic tools to guide your creations. You'll also need to balance power, heat, and other variables as you continue your journey. A wide range of devices await your creation, but you can start with creating a simple radio. From there you can progress into building antimatter generators and space drones.
What are your favorite games for the Quest? Do you know any other upcoming Oculus Quest games? We would love to see Blade and Sorcery or Tabletop Simulator come next!
Comment below and let us know.