In this article, we'll tell you everything we know so far about Among Us VR. It is one of the top trending multiplayer games of 2023 and beyond. Having only played the game in 2D, the VR version of Among Us promises to be a lot of fun.
Here's an overview of the contents of this article.
If you have any other questions about Among Us VR, comment down at the bottom of this guide and let us know.
Must-read: A Township Tale On Oculus Quest: The Ultimate Review
Among Us: Overview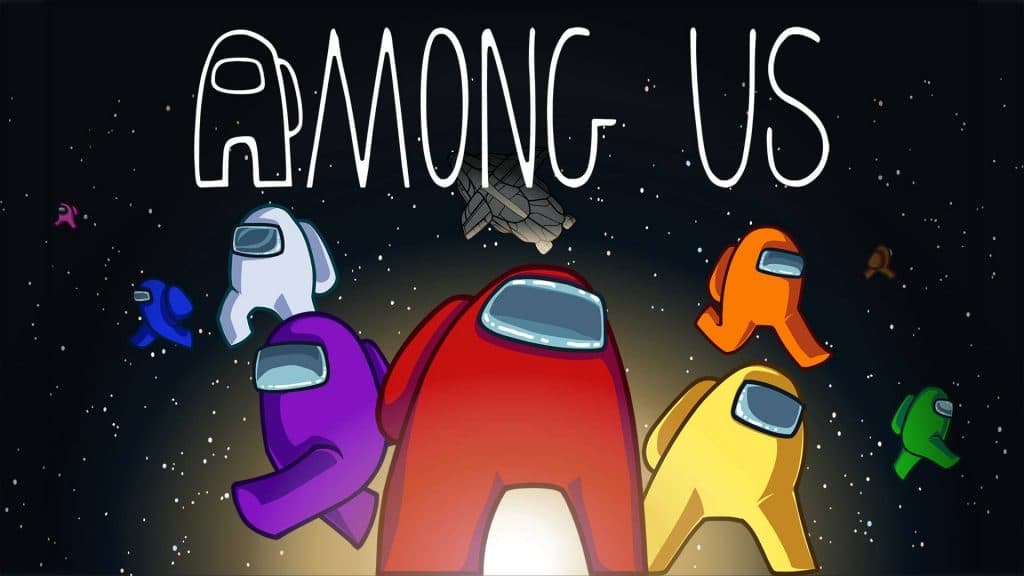 Among Us is a simple made-for-everyone multiplayer game where you will need to complete all the tasks on the spaceship to win. It is a game of survival where you can either play as an impostor or as a crewmate. You can play both local and online with 4-10 players, one of which will be an imposter.
The impostor, a shape-shifting alien that looks like a crewmate, sneaks around, creating chaos. To win, it must either kill every crewmate or stop them from completing the tasks. The impostor's sole purpose is to sabotage the mission.
For crewmates, their mission is to complete the tasks without getting killed and find the imposter and kick it off the map. Worth noting, those crewmates killed or ejected by the imposter will become ghosts and continue to complete the tasks.
Originally released in 2018, it wasn't until the pandemic hit that this popular multiplayer game generated some buzz. Memes around the game flooded social media and might just be the reason for the game's sudden popularity. The minion-like multicolored creatures became a favorite of meme lovers.
Popular content creators on YouTube and Twitch live-streamed the gameplay and get all the credit for the game's popularity. Of course, with so many people staying indoors craving connection, even virtual connection, Among Us became a valuable source of entertainment and the best people's choice game.
You might also like: Grand Theft Auto: San Andreas on the Meta Quest 2: What We Know So Far
Among Us VR on Meta Quest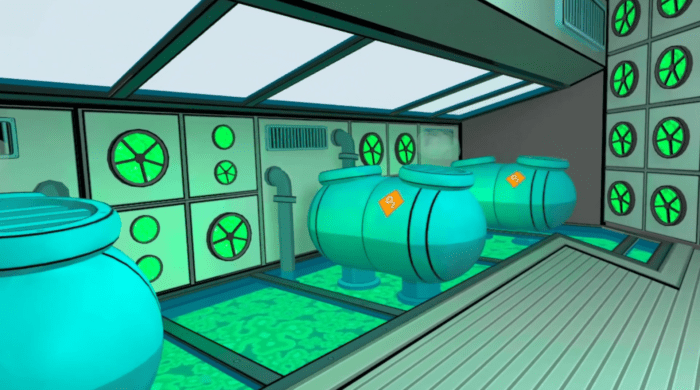 Among Us has finally made its way to VR and we're excited about its launch on Meta Quest. Developed by Innersloth, Schell Games, and Robot Teddy, Among Us VR has all the intensity of the original multiplayer social deduction game, but in virtual reality. Note that Schell Games is the same game studio that brought I Expect You To Die, I Expect You To Die 2, and Until You Fall on the Meta Quest.
Announced at The Game Awards 2021, the announcement stole the show. While the game has been around on Quest on VR Chat and Rec Room, it has only now officially made its way to the Meta Quest. Check out the premiere trailer for Among Us VR from The Game Awards 2021.
The game first came to Nintendo Switch in late 2020 and is ready for Xbox and PlayStation towards at the end of 2021. This monumental achievement speaks to the success the game has seen on mobile and PC.
Imagine doing everything you do as a crewmate or impostor in a 3D experience. The VR version of the game is sticking with the same core mechanics of teamwork and betrayal you've been enjoying in 2D.
The imposter will get busy creating a ruckus on the ship while the crewmates are collectively trying to find the imposter among them and eject it from the ship's airlock. And of course, the fun begins when the crewmates turn on each other, everyone accusing everyone else.
From players getting their spaceship in working order to rolling dice until you get doubles, and from priming shields to unlocking manifolds, Among Us VR will certainly entertain you.
How does the game go in VR? Let's find out.
Among Us VR Features
Most features of the original game are present in the VR version. Interestingly, Among Us VR is also going to be a standalone multiplayer experience.
Here are some Among Us features in virtual reality:
Real time multiplayer support
One single location to play in: a spaceship
10 play support
As well, the game features a lot of the top tasks and to-dos that the original PC game features. Here are some of the possible tasks you will find within Among Us: 
Admin swipe card
Upload data, empty garbage
Divert power to communications
Fix wiring
Calibrate distributor
Divert power to upper engine
Divert power to lower engine
Align engine output
Submit scans
Inspect samples
Chart course
Divert power to navigation
Empty chute
Divert power to O2
Clean O2 filter
Unlock manifolds
Start reactor
Divert power to security
Prime shields
Divert power to shields
Fuel engines
Clear asteroids
Divert power to weapons
In addition, Among Us VR might also feature a series of short and long tasks, much like the PC version.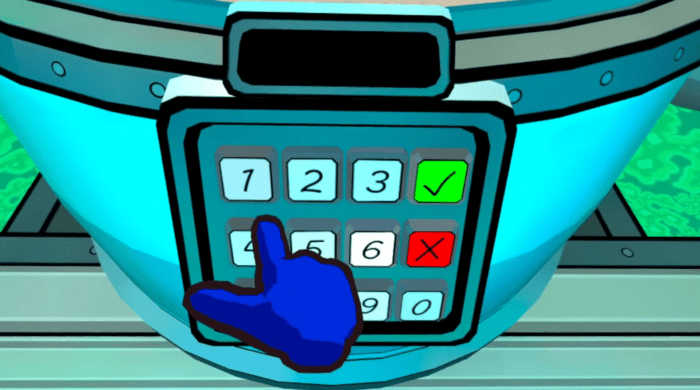 Among Us VR Release Date for the Meta Quest
Among Us VR was released for the Meta Quest and SteamVR on November 10, 2022. It is also confirmed for the Playstation VR2.
Among Us VR Price
While the mobile version of the game costs $5 on the Epic Games Launcher, Among Us VR costs $10 from the Quest store and on Steam VR.
Among Us VR Supported Platforms
Among Us VR will keep the core mechanics of teamwork and betrayal across multiple VR platforms like Meta Quest, PlayStation VR, and Steam VR.
Among Us VR Mods
Officially, there are no mods for Among Us VR yet. However, I'm hopefully to see functionality added to the game soon.
Geoff Keighley in Among Us VR?
The Geoff Keighley mask cameo IS back in the VR version!
Among Us VR on Meta Quest
The much-awaited survival game, Among Us, coming to the Quest was one of the best highlights of The Game Awards 2021. In virtual reality, you will be able to adjourn emergency meetings, eject impostors, and do a lot more for a fun, immersive experience.
What do you think about Among Us VR on Meta Quest? Are you excited about getting your hands on the game? Let us know in the comments section.