The Meta Connect 2022 keynote speech today brought on a flurry of announcements, including the Meta Quest Pro, Quest game updates, an augmented reality and metaverse update, and more. Below is everything announced today at Meta Connect.
Meta Quest Pro
The main announcement today was the new Meta Quest Pro. With pancake lenses, a Snapdragon XR2+ chip, a smaller form factor, color passthrough, and improved display, the Quest Pro is made for super-users and businesses.
The Quest Pro is available to pre-order today and is coming out on October 25th. It will cost $1,499.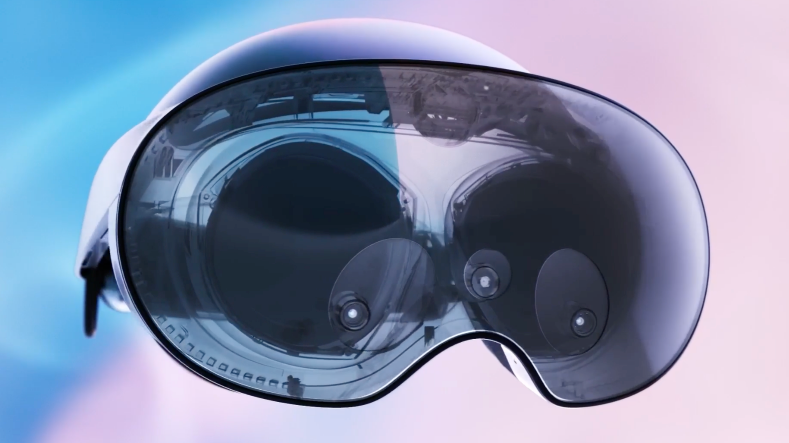 The Pro comes with new Touch controllers, which are designed to interact better as extensions of your hands. The new controllers have their own processor, which can track your position in space without using the VR headset's inside-out camera. There is also a stylus pen which you can attach to the controllers in order to draw in the metaverse.
The Quest Pro and controllers come with a wireless charging dock so that you can grab and use the headset whenever you need it.
Click here to read a lot more detail about the Meta Quest Pro.
Pre-order the Meta Quest Pro below!
Meta Quest Pro
Meta Quest Pro unlocks new perspectives in work, creativity, and collaboration.
Multitask with ease with multiple resizable screens so you can organize tasks, work on new ideas or message with your friends.
World class counter balanced ergonomics and our sleekest design let you wear the headset for longer in premium comfort.
VR Game Revenue
Mark Zuckerberg and Andrew Bosworth went over a number of VR game updates, highlighting how much money some of the games on the store have generates:
The Walking Dead: Saints and Sinners has made over $50 milllion in total revenue.
Zenith VR made $1 million its first day.
Resident Evil 4 made $2 million its first day.
Blade and Sorcery: Nomad made $1 million in 48 hours.
Over 1/3 of the apps in the Quest store have made over $1 million in revenue so far!
New VR Games
In addition to showcasing existing games, Meta also went over some upcoming games coming out for the Quest Pro:
Iron Man VR, coming out November 3rd
Among Us VR, coming out on November 10th
'Sandbox' mode for Population: ONE, which is launching in December and will feature community created maps for the game
The Walking Dead 2: Retribution, coming out on December 1st
Behemoth, a new game from Bytedance coming in 2022
Gym Class, an App Lab game that is graduating to the official store soon
A new update for Beat Saber is coming soon, which features the ability to play in mixed reality.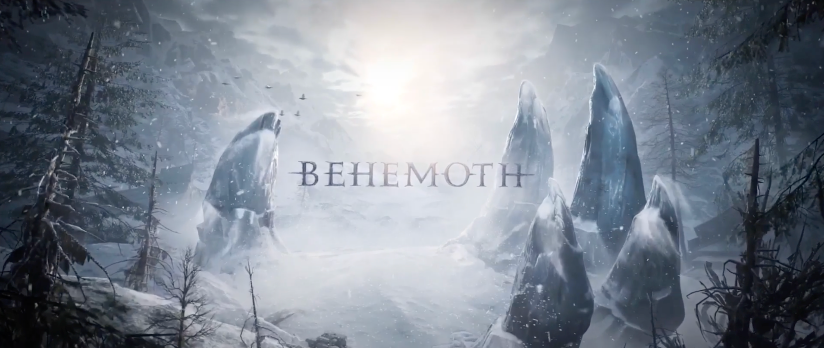 Meta Quest 2 Active Pack
Focusing on VR fitness games, Meta announced a new Meta Quest 2 Active Pack coming out soon. It features a new facial interface that is made for working out in VR. As well, it comes with wrist straps for the controllers that you can work out easier in VR.
Active Pack launches on October 25th.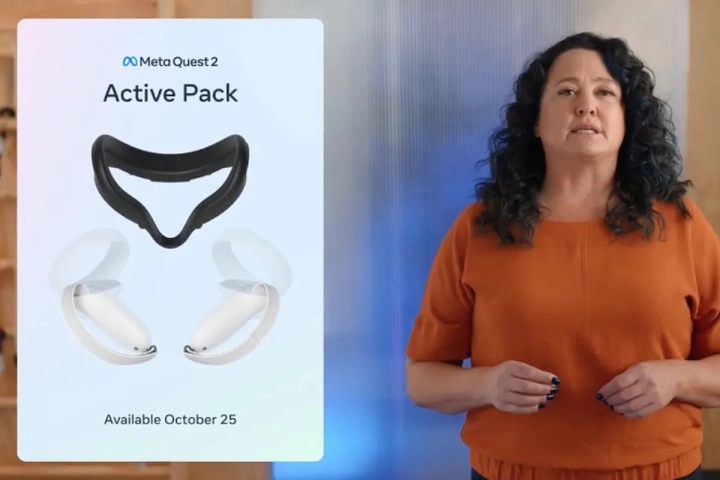 Social and Work Experience Updates
Meta announced a flurry of new features and partnerships designed to help businesses connect and work together in VR.
Horizon Workrooms
New features are coming to Horizon Workrooms, including:
The ability to join a room via Zoom
Breakout rooms
Stick notes for white-boarding
The ability to import and review 3D models in the metaverse
A personal office for you to work in
Magic Room
Magic Room is a new mixed reality app made for designers. It allows you to bring 3D objects into a common space and review them, no matter if you are wearing a VR headset, AR smart glasses, or on your computer.
Other Updates
Audodesk is updating Design Review to work with the Meta Quest Pro.
Adobe Substance 3D Modeler is a new design tool for the Quest Pro launching soon
Microsoft Collaboration
Meta announced a new partnership with Microsoft to work together and build the future of the metaverse. Microsoft will be bringing Teams, Microsoft 365, and Windows 365 to the Quest platform.
As well, Microsoft XCloud Gaming is coming to the Quest as well. XCloud features the ability to play 2D games in your VR headset over a cloud connection.
New Avatar Updates
Meta is working on a number of enhancements to the avatars you use in the Metaverse. A new graphical update is coming soon, which makes your avatar look more lifelike. As well, legs are coming soon to your avatar as well.
Meta is expanding avatars to other apps and platforms, and a number of enhancements were featured:
You can use your avatar across all of Meta's apps.
Avatars can be used on stickers in Instagram.
You can include avatars in Instagram Reels.
You can add avatars to Meta Messenger video chats.
Expressions and movements on your phone and webcam
A new avatar store is launching soon, allowing you to pick and select different outfits for your character.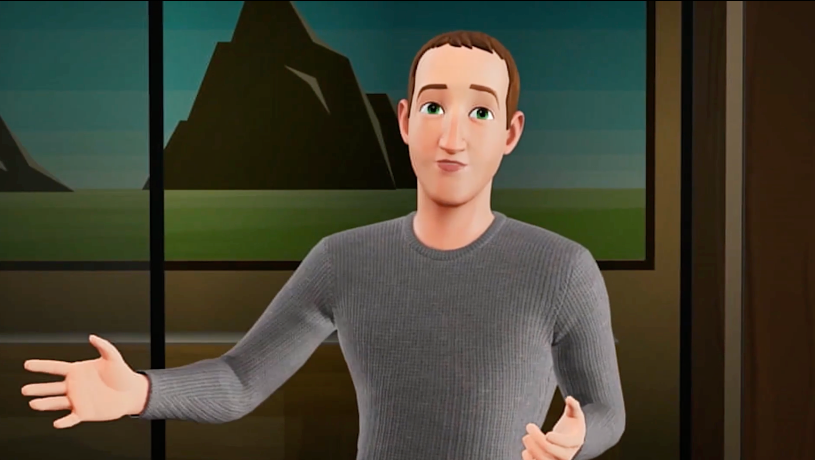 Augmented Reality
Meta did not show off any new augmented reality devices. However, they did summarize the Ray-Ban Stories, released last year, and preview some upcoming new features:
The ability to make and receive voice calls
Spotify Tap support to listen to music more easily
Luxottica is working on a new generation of Ray-Ban smart glasses to come out in the future.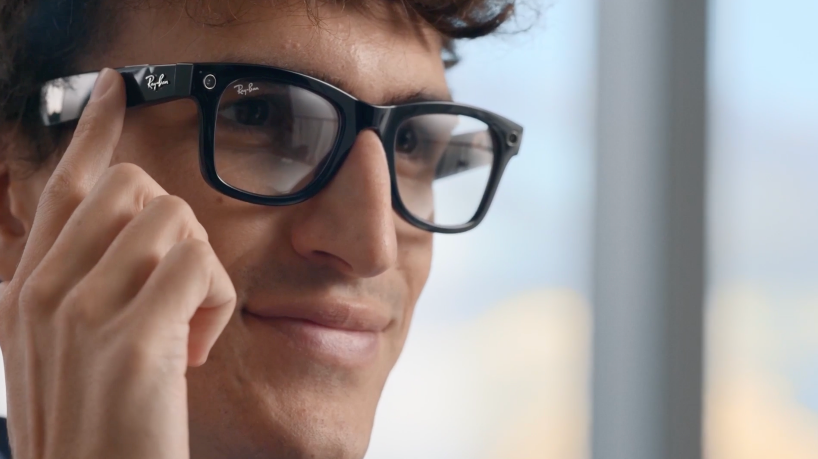 Neural Movement
Mark also demoed continued updates to its neural movement efforts. Using a wrist strap, Meta can detect subtle movements and translate those into gestures and actions in the metaverse. A brief demo of a game was shown where you can use movements to control a character on the screen.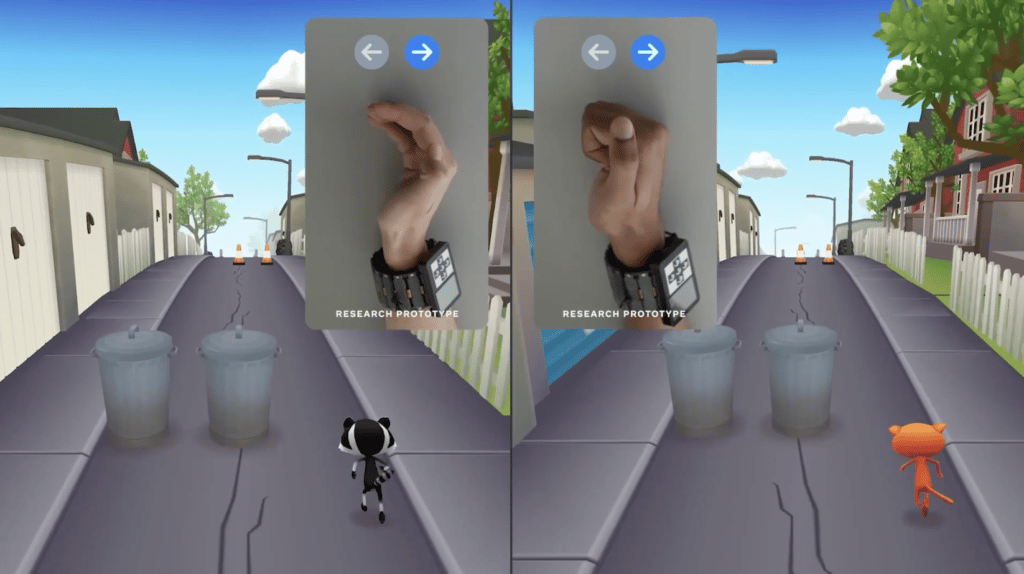 Full Meta Connect Keynote Summary
Want to relive the keynote update-by-update? Here is a copy of the full keynote as we live-blogged it during the event.
What was your favorite thing announced at Meta Connect? Comment down below and let us know!