This is a full and detailed comparison guide between the HTC Vive Pro 2 vs Focus 3 to determine what the better headset is.
We'll go over and answer a few key questions:
Can the HTC Vive Focus 3 be used as a regular gaming VR headset?
Which is a better price between the HTC Vive Pro 2 vs Focus 3?
Which headset has a better display? Tracking? Controllers?
Which headset is more comfortable to wear?
If you want to add in your opinion, comment down below at the bottom of this guide.
Must-read: HTC Vive Flow: Everything You Need to Know
How to Buy the HTC Vive Pro 2
The Vive Pro 2 was released on June 4th, 2021 after being announced during the keynote speech at Vivecon 2021. Preorders for the device began immediately after the keynote ended.
Click here to buy the HTC Vive Pro 2 from the official store.
The Vive Pro 2 will appear online at Amazon and other retailers as soon as stock allows.
How to Buy the HTC Vive Focus 3
The Vive Focus 3 was released on June 27th and also announced during the keynote at Vivecon 2021.
Click here to buy the HTC Vive Focus 3 from the official store.
Next, we will compare the HTC Vive Pro 2 vs Focus 3 in full detail!
Comparing the HTC Vive Pro 2 vs Focus 3
Some features on these two VR headsets are identical:
Similarities
Identical dual LCD displays with a resolution of 4896×2448
120 degree horizontal field of view
120 Hz refresh rate
Full 6 degrees of freedom (DoF) movement
Compatible with eye glasses
Granular IPD adjustment
Differences
HTC Vive Pro 2
No independent CPU or GPU; connected VR-ready PC required
PC VR gaming through SteamVR and Viveport
$799 (no controllers or base stations) / $1399
Outside in tracking with Vive Base Stations
Black and blue color only
Compatible with original HTC Vive Pro or Valve Index Knuckle controllers
Hard padded retractable strap
On-ear headphone audio
HTC Vive Focus 3
Qualcomm XR2 integrated CPU and GPU with 8 GB of RAM
App support through the Vive Business AppStore
$1300 all-in pricing
Inside-out tracking
Black color only
Proprietary designed HTC controllers
Removable battery back
Combination soft-strap and side band head strap for even weight distribution
Integrated audio with privacy features so that only you can hear the VR environment
HTC Vive Pro 2 vs Focus 3, there are a lot of small differences! Below we dig into the specs on each headset in more detail and make recommendations for each!
Price
Pricing is key when purchasing a VR headset.
The HTC Vive Pro 2 headset costs $799 USD for the base headset only. The full kit, which includes two Base stations and controllers, comes at a cost of $1,399 USD, which is much costlier in comparison to their latest addition HTC Vive Flow.
The HTC Vive Focus 3 costs $1,300 for the headset and two controllers. The device also comes with Vive Business Warranty and a few other services which we take a look at below.
Advantage: Draw
Displays
Both the HTC Vive Pro 2 and Focus 3 have the exact same display. Both are equipped with 2 LCD displays. These LCD displays produce a resolution of 4896×2448 or 2448×2448 per eye. This means that each headset features 5K displays, 2.5K for each eye.
The Vive Pro 2 and Focus 3 have one of the largest field of views (FOV) in VR. The FOV is 150 degrees diagonal, 90 degrees vertical, and 120 degrees horizontal. Additionally, this headset has dual pass-through cameras to aid clear vision in your environment.
The refresh rate on both headsets is120 Hz, but you can set it to 90 Hz if you don't own a high-end computer. Vive Pro 2 vs Focus 3, there is no difference in the display.
Advantage: Draw
CPU and GPU
The HTC Vive Focus 3 is an Android-based all-in-one headset. By default, it does not require a tethered connection to any PC. It has a Qualcomm XR2 system-on-a-chip (SoC) with an integrated CPU and GPU. The Focus 3 also has 8 GB of RAM.
The Vive Pro 2 requires a tethered connection to a compatible gaming PC. It does not have a CPU or GPU installed.
Advantage: HTC Vive Focus 3 (by default)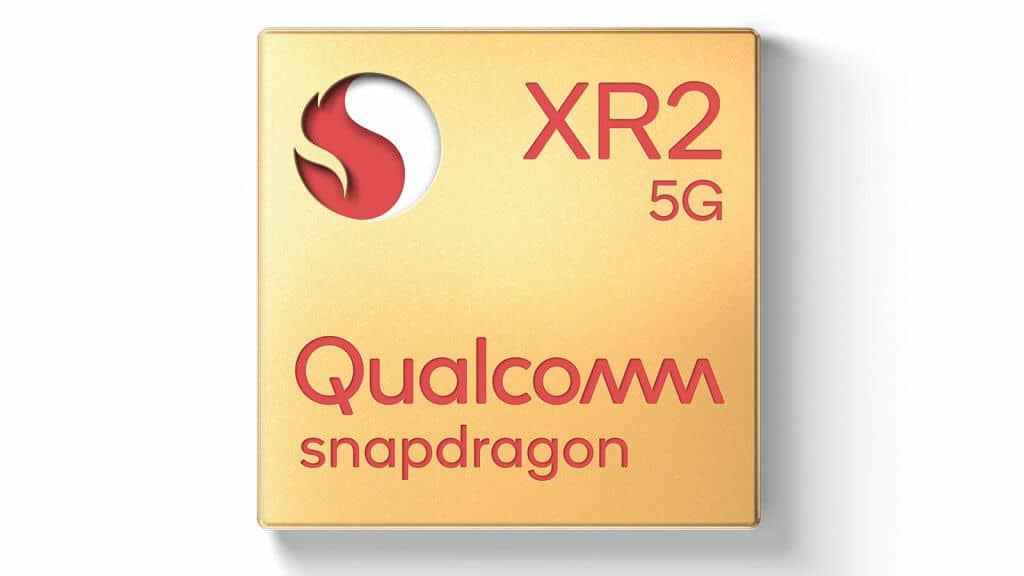 IPD Adjustment
Physical IPD Adjustment allows players to change the distance between the lenses to align their eyes with the optical center of the lenses. To achieve the best visual experience and comfort, you should know your IPD and how to set it.
Thankfully, Vive Pro 2 vs Focus 3, both have granular IPD adjustments on the headset. You can adjust the view between 58 and 72 millimeters depending on your needs.
Advantage: Draw
Head Strap
The Vive Pro 2 has an evenly distributed weight balance plus an adjustable head strap. Its head strap has a quick-adjustable sizing dial. The strap connects to a foam and plastic facial interface. The strap comes in the same traditional HTC colors – black and blue. Overall, it is a very premium head strap.
The Vive Focus 3 comes with a lower-quality soft-strap design with rear face padding. It contains a swappable battery pack in the rear padding which balances the headset's weight evenly.
The Focus 3 has done a good job integrating the battery pack into the weight distribution of the headset. However, HTC Vive Pro 2 vs Focus 3, the Pro has a top-tier head strap.
Advantage: HTC Vive Pro 2
Games
VR gamers can use the HTC Vive Pro 2 headset to play all the games on the Viveport and SteamVR platforms. In fact, when you buy the Vive Pro 2, you will enjoy two months of Viveport Infinity for free.
SteamVR is the largest VR gaming platform in the world. All the best VR games can be purchased and played on the platform.
The Focus 3 is an interesting headset because we don't full know what games it can access yet. By default, the headset connects to the Vive Business AppStore. It's a business-centric store inside the OS where businesses can distribute enterprise apps for anyone to buy and use. The Vive Business AppStore promises VR experiences in the fields of education, design, art, video, travel, sports, and music.
Since the Focus 3 is an Android-based device, will it be able to sideload Oculus Quest titles? That's the main question that fans are waiting to see.
In addition, can it run and play SteamVR titles whether tethered to a PC?
The HTC Vive Focus 3 is marketed as an enterprise device, but there are fans hoping that it can work as a worthy Oculus Quest alternative as well.
Advantage: HTC Vive Pro 2
Audio
The HTC Vive Pro 2 headset features removable stereo headphones. Though these headphones are on-ear, they also connect through USB-C audio output. Plus, the headset comes with dual microphones.
Meanwhile, the Vive Focus 3 is equipped with integrated audio and open-back speakers to deliver true-to-life and impressive sound during gameplay. The audio is practically contact-free, meaning, you'll still be aware of your environment while immersed in your favorite games.
The Focus 3 has a special privacy setting to control audio from being heard by people around you.
Each headset comes with a 3.5 mm audio jack for you to add any HTC audio accessories for your listening pleasure.
Between the Vive Pro 2 vs Focus 3, the Focus 3 has a respectable audio setup, but the on-ear setup of the Pro 2 is premium.
Advantage: HTC Vive Pro 2
Controllers
The HTC Vive Pro 2 comes with the same controller as the standard Vive Pro. The controllers weigh 203 grams and feature grip buttons and an index trigger. It also features a trackpad and face buttons. However, there is partial haptic feedback and thumb or index finger tracking. The controllers can last up to 6 hours of gameplay on a single battery.
Curiously, HTC did not upgrade the controllers for the Vive Pro 2. You can buy and use third-party SteamVR-compatible controllers, such as the Valve Knuckles.
On the other hand, the Vive Focus 3 also comes with new, intuitive, and easy-to-use controllers. As a matter of fact, the controllers are one of the lightest 6DOF controllers we have ever seen on the market. Each controller has a menu button, a front analog stick, and a back trigger. Each controller also has two buttons and an index finger trigger. The controllers can last up to 15 hours of intense gameplay on a single charge.
HTC announced that hand tracking features will be available in the future for Focus 3. It is a step improvement over the last generation.
Advantage: HTC Vive Focus 3
Tracking
In terms of tracking capabilities, the Pro 2 is equipped with outside-in tracking with full 6DOF. 2 SteamVR base stations are required to be setup in your room space. They scan the room and track the movement and position of your headset as you play. By default, the Pro 2 doesn't feature any body, hand, face, or eye tracking. However, for additional accuracy, you can add the Vive Tracker or Vive Facial Tracker.
On the other hand, the Focus 3 is equipped with inside out tracking with 6DOF. The headset has 4 outward cameras on it that track your motion. Tracking accuracy is not as high as outside-in, but it is more popular since you can take and use the Focus 3 anywhere. Similar to Quest headsets, the Vive Focus 3 will offer hand tracking only in beta during its launch. You can improve its accuracy by adding Vive Facial or Vive Tracker.
HTC Vive Pro 2 vs Focus 3 for tracking, the winner heer is subjective to what you want. If you have the perfect VR space, then the Pro 2 offers better accuracy with your base stations. If you want to be modular, then the Focus 3 is better for you.
Software Services
Between the HTC Vive Pro 2 vs Focus 3, each provides access to a few speciality HTC services.
Viveport Infinity
Viveport Infinity is a subscription service for VR games. With a single monthly subscription, you get access to hundreds of popular VR games. Viveport Infinity is only available on the HTC Vive Pro 2.
Click here to learn more about Viveport Infinity.
HTC Vive Independent Software Vendor Program
The ISV is a tool for VR developers to get extra support from HTC. By signing up, HTC can provide businesses with developer partners and VR solutions. It is designed to connect developers with enterprises.
The ISV is geared for businesses on the Focus 3 platform, but could work for Pro 2 developers and enterprise as well. There is more information on the official HTC Vive Independent Software Vendor Program website.
HTC Vive Business Device Management System
The Device Management System is an IT network that allows administrators to see the access of each Vive Focus 3 deployed on its network. You can remotely install new apps and update software from the BDM system.
HTC's BDM integrates with the Android Enterprise MGM, which is a nice feature for businesses that have that deployed.
The HTC BDM also has Business Training features. The training leader can observe the progress of each person on their Vive Focus 3, highlight the next steps, and talk the trainee through work.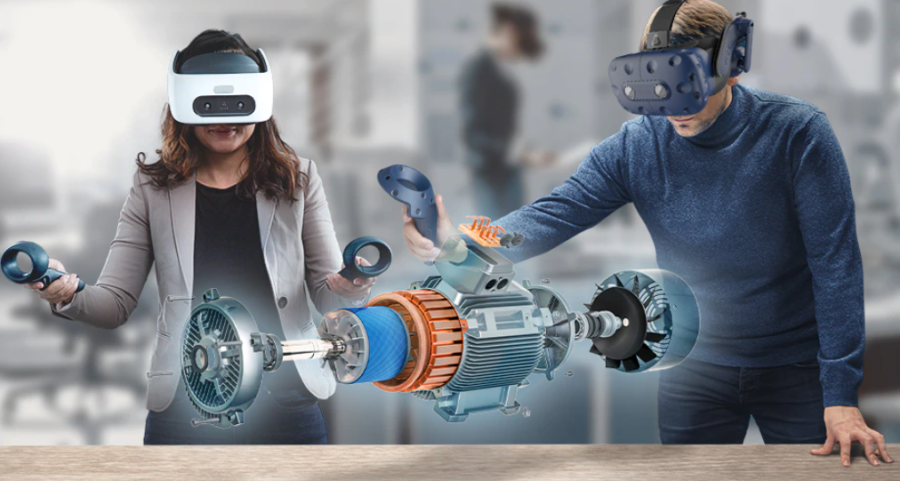 Conclusion
For the casual gamer, the HTC Vive Pro 2 is a premium VR headset packed full of high quality design features. It has premium audio, head strap, and game support over, arguably, any other headset on the market. Its price is on the premium end, but you know you are getting good quality.
The HTC Vive Focus 3 is a business VR headset. Its enterprise software features are made to enable businesses to use virtual reality easier than before. However, it has a few consumer features that a lot of people want from HTC:
Inside-out tracking
Android-based system for Android support
Granular IPD adjustment (compared to a certain competitor)
The big question mark is whether users can take advantage of the Focus 3, officially or unofficially (through jailbreak), at all. If there is a way to sideload VR Android content, then HTC could have a gray market for the device. If the ecosystem is completely closed, it will be a semi-popular enterprise device.
If we've missed anything in our HTC Vive Pro 2 vs Vive Focus 3 guide, comment below and let us know.