This step-by-step guide will show you how to install Blade and Sorcery mods and custom maps into your game. We'll go through the basic manual method, and also show you how to use Vortex Installer to add custom modifications to this popular VR game.
This tutorial guide shows you how to install Blade and Sorcery Mods for both the Meta Quest "Nomad" version of the game and the original PC VR version.
This guide is for users running the latest version of Blade and Sorcery for either PC or the Meta Quest. The step-by-step instructions below are accurate for this version.
Make sure you check out our best mod lists for the top-rated modifications and custom maps that you can install:
Comment at the bottom of this guide if you need any more help.
Changes to How You Install Blade and Sorcery Mods
Before version U12 of the game, you could install Blade and Sorcery mods in two ways – manually and automatically using the Vortex installer. Both would get you custom working mods in the game.
As of U12, both versions of Blade and Sorcery include a built in mod manager and installer. You no longer need to find and install mods outside the game. If you see instructions that use Vortex Installer or any manual method for installing mods, they are out of date.
Jump down to the bottom of this guide for video instructions too.
Must Have Blade and Sorcery: Nomad Accessory
Blade and Sorcery is an active game that requires more movement than other VR games. If you have the wireless Meta Quest headset, an elite strap for the Quest 2 is a good investment. It's more comfortable to wear for longer play sessions and does better for movement.
Buy yours today below:
Quest 2 Elite Strap for Enhanced Support and Comfort in VR
Upgrade your comfort with straps, bracing, and a weight-balancing design that lifts headset weight away from your face for increased comfort. (Packaging may vary) Meta Quest packaging will continue to carry the Oculus name and logo during the transition to our new branding.
Keep your headset in place and your visuals clear with rigid stabilizing straps that give all-round support.
Personalize your fit in an instant with a turn of the easily adjustable fit wheel.
If you want a good elite strap AND battery combo, then the official Oculus one fits the best:
Quest 2 Elite Strap with Battery for Enhanced Comfort and Playtime in VR
Extend your play time, maximise your comfort and keep your headset secure however much you move (Packaging may vary) Meta Quest packaging will continue to carry the Oculus name and logo during the transition to our new branding.
Play for longer with a built-in second battery that delivers up to double the play time between charges.
Maximize comfort with a balancing design that uses the weight of the battery to lift your headset away from your face.
How to Install Blade and Sorcery Mods (Nomad or PC VR)
As of U12, the instructions on how to install mods are the exact same for Blade and Sorcery and Blade and Sorcery: Nomad.
Launch the Game
Start by launching Blade and Sorcery or Nomad in your VR headset just like you always would.
Launch the In-Game Mod Manager
From the home screen of the game, click on the Mods option to open up the mod manager.
Browse Mods
You can use your VR controllers to browse through the in-game mod manager. On the left side are a number filters you can add or remove to the store. On the right side are a list of the mods you currently have installed. You can toggle to enable or disable a mid or or disable it completely.
Install Mods
When you find a mod you like, simply click the Install button on the screen to install it!
How to Use Blade and Sorcery Mods in the Game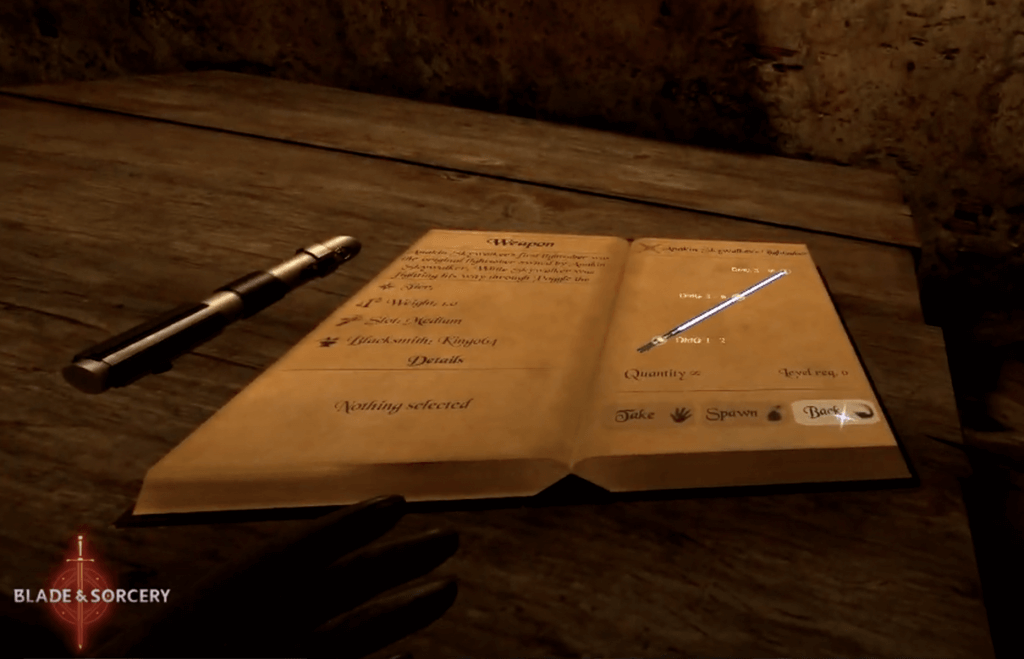 So now that you've loaded up a few mods, how do you actually use them?
In any game map, check the room you spawn in. On a desk nearby will be a spawn book. If you walk up to it, you will see all of the mods you've installed. If you select one in the spawn book, it will tell you some details about the mod and allow you to spawn them in the game.
Once a new weapon or item is spawned, place it in your inventory and use it later in battle.
What is Blade and Sorcery?
Blade and Sorcery is a hand-to-hand combat game. It operates like an open sandbox, giving you a unique experience each time you play.
The game focuses on simulation to provide users a non-gamey experience, but rather a lifelike combat arena. The game is moddable, allowing you complete freedom to play around with different weapons and use a wide range of combat skills like:
stabbing
smashing
choking
kicking
zip lining
climbing
gripping
punching
lifting objects with telekinesis
There's no stopping your rule in the combat arena with the customization ability the game provides.
Combat Sandbox
Sandbox refers to gameplay that offers much experimentation and modding to complete tasks and goals, if any. Sandbox games barely have rules or goals and focus on free-form gameplay.
Users can change the game environment by adding their favorite elements and playing around with them to get the best gaming experience possible.
Both Blade and Sorcery's Meta Quest and PC VR versions enables gamers to unleash their fullest combat skills in battles with the Sandbox mode. The game doesn't have a story at the moment, but a story mode is likely on the cards soon. The development teams want to perfect the combat and lifelike physics before creating specific levels and goals to complete.
In the new Dungeons mode, "you get to make your way through a semi-procedurally generated dungeon with randomized rooms and droves of enemies." This wave combat feature is highly addictive.
Furthermore, fans are waiting for the most-anticipated Progression mode where users can build the character with time and kind of play in a story environment instead of just the experiment sandbox mode.
Physic-based Combat
The blade and Sorcery PCVR version has the best physics-based engine in any combat VR game. And since most of the features in the Nomad are the same as the PCVR version, the Quest 2 users can get their hands on the realistic physics-driven simulation to experience combat like never before.
The freedom the game offers in parrying an enemy with multiple simultaneous actions and the realistic physics makes it one of the best hand-to-hand combat games.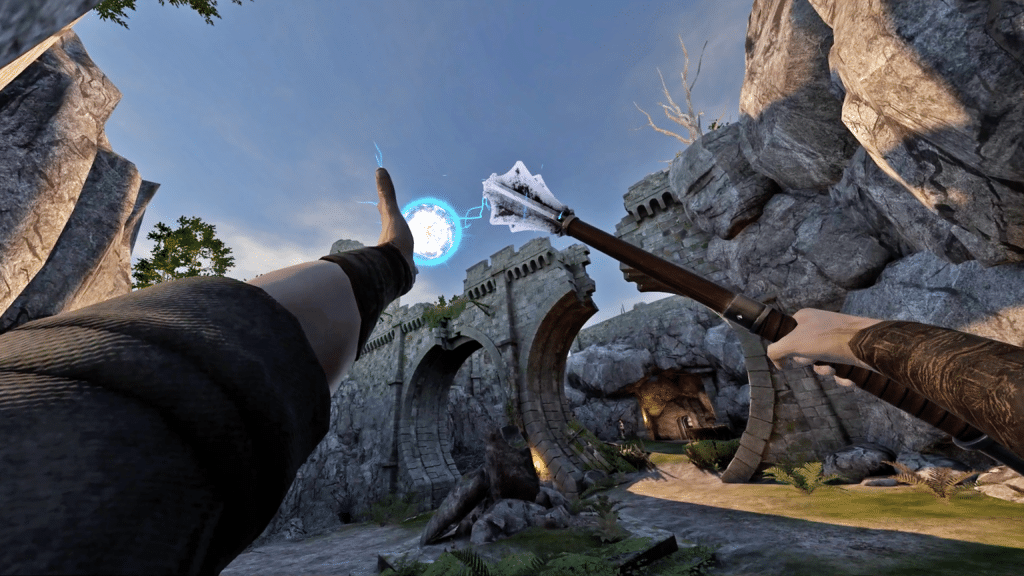 Weight and Presence Simulation
Combat in Blade and Sorcery feels the most real with the use of representational weapons and objects mimicking the feel of handling them in real-life. Every character, object, or item in the game is so realistic that you will get a taste of reality while taking on your enemies.
Full-Body Tracking
The full-body tracking feature replicates your body movements in the game, making the VR experience even more immersive. Your real-life actions imitate 1-to-1 in the game, and Blade and Sorcery's standalone version will completely immerse you into it.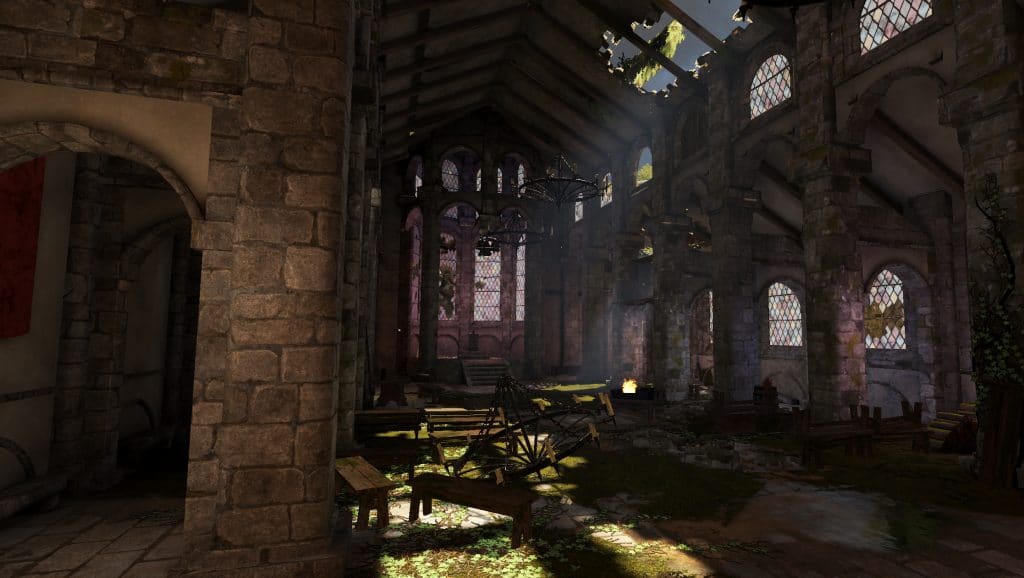 Video Instructions on How to Install Mods for Blade and Sorcery
If you are having trouble downloading and installing mods for Blade and Sorcery, comment below, and we will help!
Blade and Sorcery Mod FAQs
Have other questions about the PC VR or Nomad version of Blade and Sorcery mods, gameplay, or other features? Here are some common questions and answers.
Are mods for Blade and Sorcery PC VR compatible with Nomad mods?
No, mods are developed separately for Blade and Sorcery and Blade and Sorcery: Nomad. You can not install mods from one game onto the other. However, many of the same mods exist for both versions. of the game.
Why is Blade and Sorcery: Nomad a separate game?
Blade and Sorcery: Nomad is a completely separate game from the PC VR version. The game was split to not reduce the quality of the PC VR for the Android-based Quest operating system.
If there is a technical limitation in a new feature, it might not be introduced in Nomad. For the most part, Nomad has everything the PC VR game has.
Is Blade and Sorcery: Nomad supported on the Oculus Quest 1?
No, Blade and Sorcery: Nomad is not officially supported on Quest 1. You need a Quest 2 to download the game from the Oculus store.
Do you need to use Nexus or Vortex to Install Blade and Sorcery Mods?
As of the release of version U12, you no longer need to use Nexus, Vortex, or any other third-party mod manager. Blade and Sorcery now includes its own built-in mod manager where you can install everything right from within the game.