The Rokid Air is a new set of AR augmented reality glasses which blew past their Kickstarter goal in minutes.
In this Rokid Air review, we go over:
What the glasses can do
The technical specs
Cool features
How to buy the AR glasses today
If you backed this Kickstarter, comment down below and let us know!
How to Buy the Rokid Air
The Rokid Air can be purchased directly from Kickstarter. The glasses has finalized their design and are set to enter mass production in October 2021. They will be available to backers in November and available to the public after that.
Click here to buy the Rokid Air AR Glasses.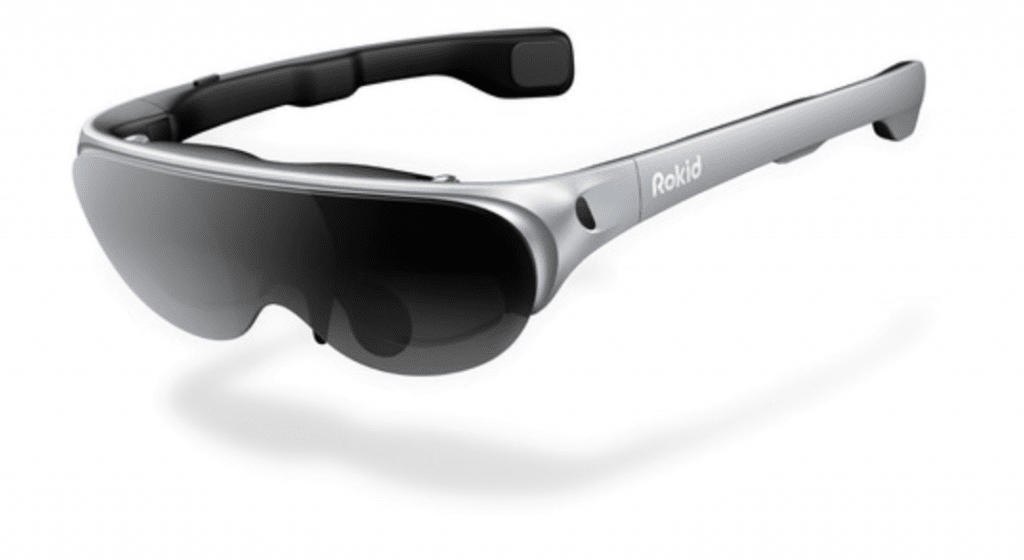 What is the Rokid Air?
The Rokid Air Glasses are affordable AR glasses that are perfect for everyone. They have a wide application in entertainment, study, and business. Users can play games, watch movies, and engage in video meetings. Users can also use Rokid Air to follow exercise tutorials.
The glasses are intuitive, lightweight, and powerful enough for everyday use. Thanks to its voice control functionality, users can see more and interact with its virtual screen hands-free.
The good thing about Rokid Air is that they don't require any charging. It uses the power of the device it is tethered to. This means more fun, content, movies, and games.
Additionally, Rokid supports all devices, including desktop computers and laptops, Android & IOS phones, and PS4. It is also compatible with Xbox and Switch.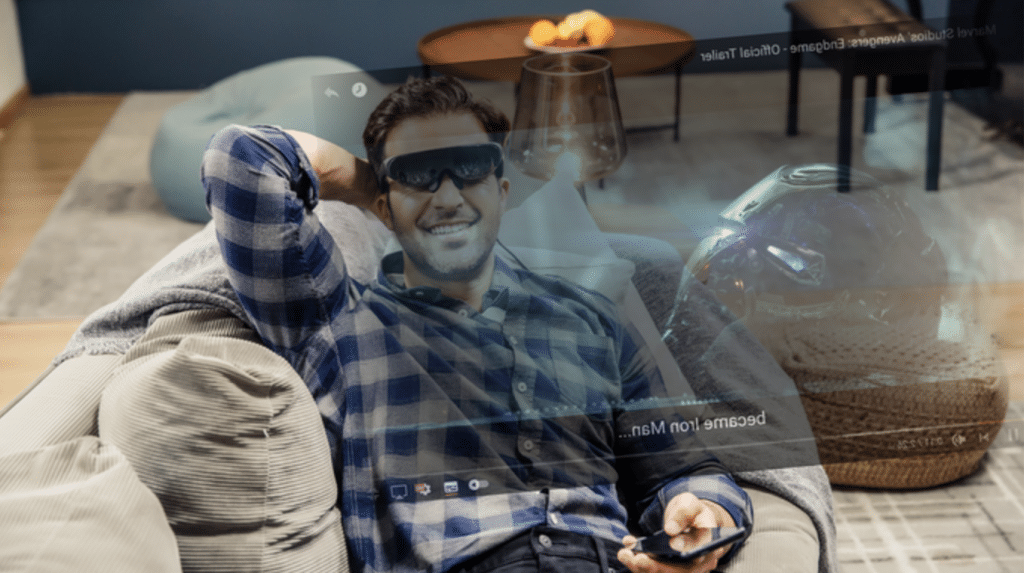 Pricing
The pricing is broken down into 3 tiers as follows:
Rokid Air – Early Bird
The early bird package is available for $339. With this price tag, you will get:
Rokid Air Glasses
Glasses cleaning cloth
User guide
Nose pad
USB-C to USB-C cable
Glasses case
Rokid Air – KS Special
KS Special is pegged at $359. This package comes with:
Rokid AR Glasses
Glasses cleaning cloth
User guide
Nose pad
Glasses case
USB-C to USB-C Cable
2 x Rokid Air – Early Bird
This package costs $709. The package includes:
2x Rokid AR Glasses
2x Glasses cleaning cloth
2x User guide
2x Nose pad
2x Glasses case
2x USB-C to USB-C Cable
The retail price of of these AR glasses is $499, so this is a great chance to get a good discount.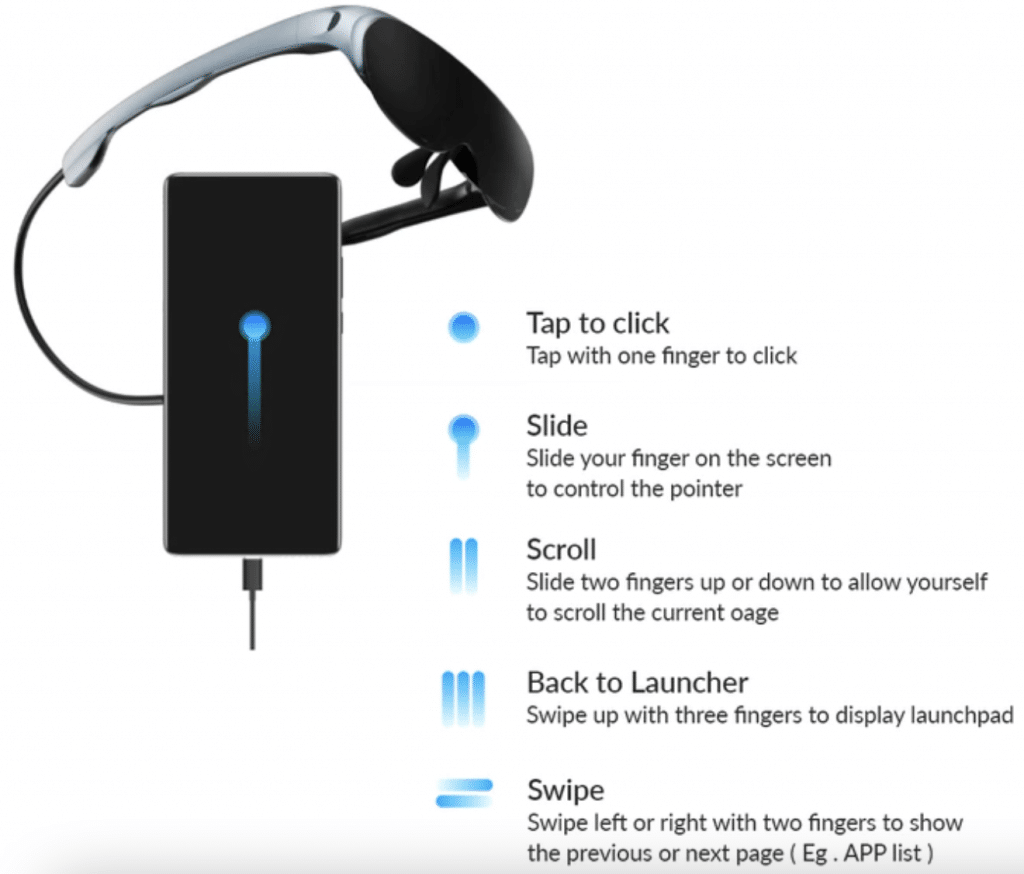 Rokid Air Features
Picks Up Voice Commands
Rokid Air Glasses can pick up your voice command thanks to voice recognition technology and noise-canceling ability. With the built-in smart assistant, you can ask Rokid Air to control volume and brightness, open installed applications, and play videos or music. You can also ask these AR glasses to fast-forward or replay important movie scenes.
Voice controls make these AR glasses easy and effortless. How easy the voice commands work will go a long way to determine the popularity of the glasses.
Can Correct Eye Defects
The Rokid Glasses have a focus adjustment knob on them. This way, nearsighted people can achieve perfect vision. If you have any eye defects, you can wear the Rokid Air to correct the defect instead of wearing your prescription lenses.
Turn Your Phone into a Touchpad
Rokid Glasses let you seamlessly interact with its virtual screen. Once you connect your phone to Rokid Air, you don't need extra controllers to interact with its virtual screen. Use your phone to launch apps, games, and music in your glasses.
High Resolution
The Rokid Air Glasses come with a high resolution of 4K. This translates into vivid colors, crisp details, and stunning images and visuals. Users can connect Rokid Air to their devices and enjoy excellent display quality.
High Refresh Rate & Brightness
With a refresh rate of 75Hz, Rokid Air lets you enjoy smoother-looking motion. It brings more information to your eyes at the same time. This is exactly the functionality that gamers like.
The brightness is up to 1800 nits. This means even on sunniest days, Rokid Air will still look bright and clear.
Immersive 120" Display
These smart Glasses offer crisp images with a large FoV. Using Rokid Air Glasses can be comparable to watching a 120″ TV screen from a far distance. The experience is impressive, and it allows you to clearly see your real and virtual worlds at the same time while playing videos.
Immersive But Private
While the Air is extremely immersive, it lets you enjoy entertainment in your private world. Anything you're watching on the screen is invisible to others regardless of the angle they stand close to you. 
Stylist And Portable
The Rokid is extremely comfortable, highly portable and lightweight. You can wear it for extended viewing hours without experiencing fatigue. It is easy to carry around. Plus, it fits into your pocket.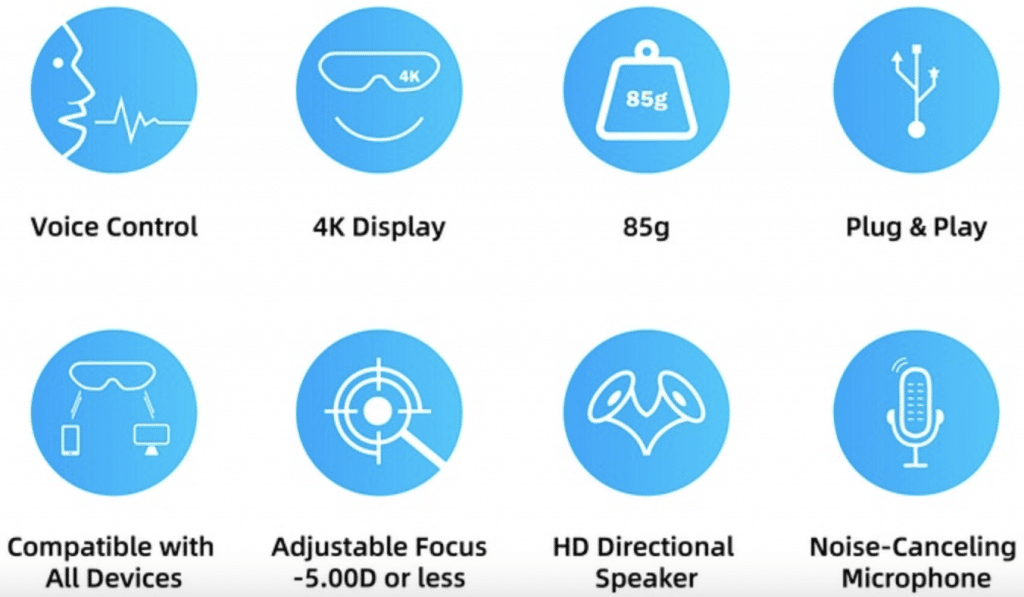 Rokid Air Specifications
The specs on the glasses are as follows:
Weight: 85 grams
Audio: HD Directional speaker x2
Brightness: 1800 Nits
AI Interaction: AI Voice Recognition, High performance noise-canceling microphone x2
Optical display: FoV 43"
Contrast Ratio: 100000:1
Refresh rate: 75Hz
Resolution: 1920 × 1080 x2
Diopters: Perfect for Myopia (0.00 to -5.00 D)
Physical button: Off button/screen on
Sensors: Proximity sensor, sensor fusion scheme, enhanced 9-axis (Magnetometer, IMU)
Connectivity: Android phones with USB-C to USB-C Cable and Android 10 or later. It also connects with iPhones running on iOS 11 or later, video game consoles, and desktop/laptop through third-party accessories.
Once again, click here to buy the Rokid AR glasses.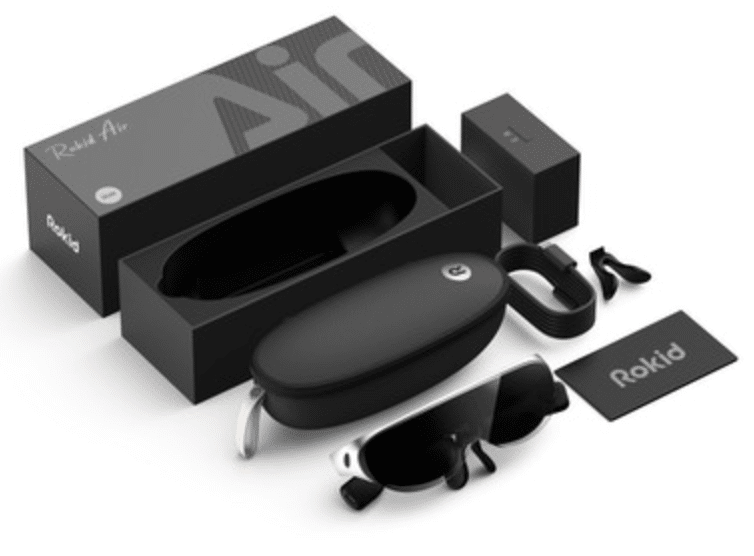 What do you think about these glasses? Do they deserve a spot on our best AR glasses list?
Comment down below and let us know.