In this guide, we compare Supernatural VR with PowerBeatsVR to determine what the better VR fitness game for virtual reality is.
Specifically, we will go over:
Specific features we like in each game
A comparison of the content
Pricing
Music
Environments
Which game we recommend to others
If you have any other questions about these two games, comment down below and let us know.
Related: Supernatural VR vs VRWorkout – A comparison of these two VR workouts.
Supernatural vs PowerBeatsVR: Introduction
Supernatural is the most popular VR fitness game for the Oculus Quest headset. It combines rhythm with power to have you swinging, squatting, and moving to the beat of the music.
The game runs on a subscription of $20 per month. That price gives you access to daily new workouts which are curated from the team's private instructors.
PowerBeatsVR is a brand new VR fitness game that was released in September 2021. On first glance, the motion and mechanics of the game are very similar to Supernatural. However, PowerBeatsVR doesn't have any subscription model at all.
However, the differences and similarities between these twoo games are more complicated than first glance.
Next, we will go into more detail about each game.
How to Buy Supernatural and PowerBeatsVR
Supernatural is only available for the Oculus Quest. You can activate your free trial on the official website and it will guide you on how to download the game from the official Oculus store.
PowerBeatsVR is available on the Oculus Rift, Oculus Quest, and Steam VR platforms. Use the links below to download it today.
Oculus Quest (coming soon)
Supernatural vs PowerBeatsVR: Classes
Supernatural VR features a brand new fitness class each day. Each class ranges in a few different areas:
duration
difficulty level
instructor
genre of music
Each class features three or more different songs. You have to use your hands and body to swipe, swing, squat, and move your way through each song. You get points for how strong you make contact and how well you stay in sync with the music.
Each class is run bny an instructor who is doing the work alongside you. They are commenting on the moves live as you complete them.
Many subscribers to Supernatural log in daily to complete their workout, which is fresh each day.
On the other hand, PowerBeatsVR comes with a collection of classes (about 75 at launch). SImilarly, each class features a number of songs with varying difficulty and genres to play through.
Most classes can be played in multiple difficulty levels, which is a cool advantage.
Comparing Supernatural vs PowerBeatsVR, the content in PowerBeatsVR is respectable, but we hope that more content is added in the future.
Advantage: Supernatural
Supernatural vs PowerBeatsVR: Music
Both games revolve around movement to the beat of music. However, which game is more enjoyable to listen to?
Well, Supernatural has a licensing agreement in place to use real life songs. Each classes features a genre of music such as rock, hip hop, classics, and more. You'll play along to tracks from Eminem, Drake, Queen, The Ramones, Arcade Fire, and more.
Since it was released in 2020, Supernatural has consistently added to its catalogue of songs.
On the other hand, PowerBeatsVR does not contain any music from well-known artists. Instead, it has licensed songs from independent artists from around the world. Songs aren't recognizeable on first listen, but perform well in the game.
If the specific music you hear isn't a big deal to you, then PowerBeatsVR works fine. However, most people will enjoy Supernatural's offerings better.
However, PowerBeatsVR does have one big music feature: an auto-generator which creates workouts from your own music. You can move songs onto your VR headset and PowerBeatsVR will create a workout to the beat of the music. It's not perfect, but it does make the flexibility of the game way better than Supernatural!
Advantage: Supernatural
Supernatural vs PowerBeatsVR: Environments
Each level in Supernatural takes place in a photo-realistic environment of a real place on earth. You can look around in 360 degrees at locations in:
Iceland
Greenland
Machu Picchu
Ethiopia's Erta Ale Volcano
and a lot more! The environments look crisp on the Oculus Quest 2, like you are standing in the middle of Google Earth.
In PowerBeatsVR, the environments are computer generated and there are four at launch:
The environments aren't as jaw-dropping, but do the trick. Being a virtual reality game, this is something that PBVR should work on in the future as they market their game. But Supernatural vs PowerBeatsVR, we give the advantage in environments to Supernatural.
Advantage: Supernatural
Pricing
Supernatural requires an active monthly subscription in order to use. The cost of a subscription is $19 USD per month.
If you don't renew your membership, you lose access to everything in Supernatural.
Supernatural does offer a free trial membership for a month. We recommend taking advantage of this, but make sure you cancel in time if you don't plan on continuing.
PowerBeatsVR costs a one-time fee of $20. For that price, you get access to the entire game and any future updates.
If you are new to working out in virtual reality, PowerBeatsVR makes a lot more sense. This allows you to see if you like working out in VR and then save money over the course of a year.
Advantage: PowerBeatsVR
Supernatural vs PowerBeatsVR: Which is a Better Workout?
On first glance, Supernatural vs PowerBeatsVR, the workouts are very similar. You have to swing and smash through objects as they fly past your head. You also have to squat and sway from side to side in order to avoid barriers which fly past you.
Movement in Supernatural VR is more deliberate. The game rewards you for strength and gives you points in the end for trying hard. The game relies on you to keep your timing in order to score well.
On the other hand, the movement in PowerBeatsVR feels a bit more chaotic. You have more objects to smash through for each minute of working out.
PowerBeatsVR plays a bit more like a combination of Beat Saber and Synth Riders. You have to swipe fast and there are moments whre yyou move your hands in a rhythmic motion.
For a straight single-song cardio workout, we prefer PowerBeatsVR. However the classes in Supernatural are more of a marathon instead of a spring. We can see the appeal to both.
Advantage: It depends on your style.
Key Features We Like in Supernatural
Personalized Classes and Coaches
The coaches that Supernatural deploys are true professionals. They perform the class alongside you, offer motivation, and keep you on track.
Real Music
As a big music fan, having real licensed songs in Supernatural is a big win. It makes working out fun and more excited than with stock or independent music.
Photo-realistic environments
Standing on top of a volcano or mountain and looking out feels awesome in Supernatural. We also like how some classes have you rotating your body around your location as you work out.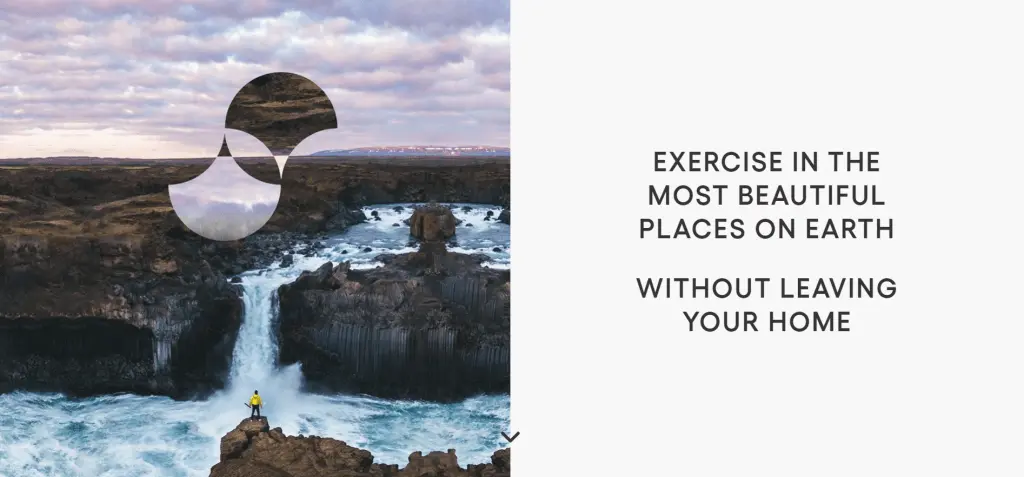 Key Features We Like in PowerBeatsVR
High Energy Movements
When we work out in virtual reality, we want things to be fast and efficient. From this perspective, PowerBeatsVR does a good job getting your heart pumping soon after you begin.
Custom Song Support
Loading whatever song you like into the game is cool. Mapping isn't always 100%, but it gives a lot of flexibility to PowerBeatsVR. Loading songs can also take a bit of effort, but it's worth it to explore and try it out.
The game also lets you customize the difficulty on your songs. Add more walls or jumps to your routine in the level generator and tailor your workouts to what you want.
Variable Length Workouts
Unlike Supernatural, which has a fixed number of songs each work out, PowerBeatsVR is flexible. You can add as many songs as you like to your playlist. Whether you want five minutes or an hoour, PowerBeatsVR makes it easier.

Supernatural vs PowerBeatsVR: Conclusion
Supernatural vs PowerBeatsVR, both games are worth your money and attention. As far as VR fitness games go, both do a good job.
Both games focus mostly on upper body and cardio work. They advertise squats as a move, but it is largely secondary.
For real life music and photo-realistic environments, Supernatural is king. It gives off a cooler vibe while you work out, making you forget that you are in virtual reality.
Having no subscription fee gives PowerBeatsVR a big advantage. The songs are from independent artists and fit the mood of the game well. The game mechanics are more chaotic, letting you get your heart pumping fast.
If you don't mind adding Supernatural VR to your growing list of subscroptions, we recommend it as the better game.
If you don't think that your wallet needs a monthly subscription for a VR game, then PowerBeatsVR is a worthy purchase.
Between Supernatural vs PowerBeatsVR, what game do you like better? If you have tried both, comment down below and let us know.