Finland-based XR/VR company, Varjo, has launched the all-new professional-grade Varjo Aero VR headset. In this article, we'll cover everything you need to know about this wired SteamVR headset.
If you have any other questions, make sure to comment down at the bottom of this guide.
Varjo Aero VR Headset: A Brief Overview
The Varjo Aero VR headset, as the company describes, "is the lightest & brightest professional-grade headset ever made." The headset is available for commercial markets and high-end VR users.
Varjo Aero sports a future-proofed optical design and individually color-calibrated dual mini-LED displays with 150 nits of brightness. The lenses offer stunning lifelike visuals in simulations with 35 pixels per degree resolution.
At just under $2000, it is one of the most expensive consumer VR headsets ever released. However, a lot of the features are premium made for those that want the best VR headset ever created.
Varjo Aero Photos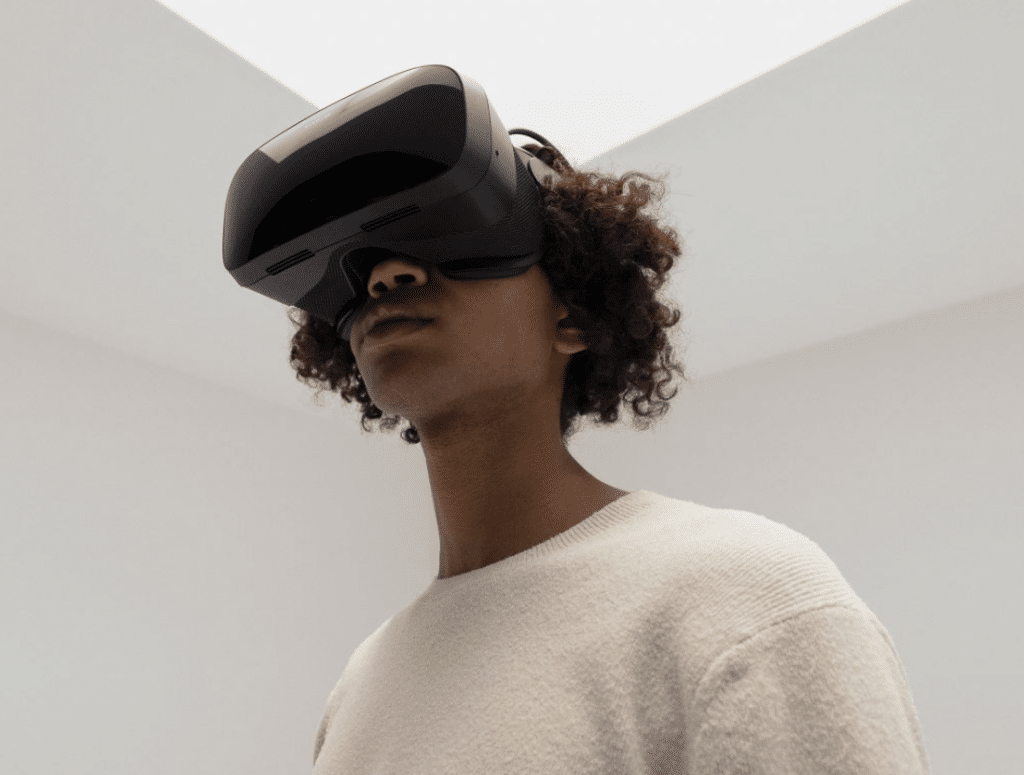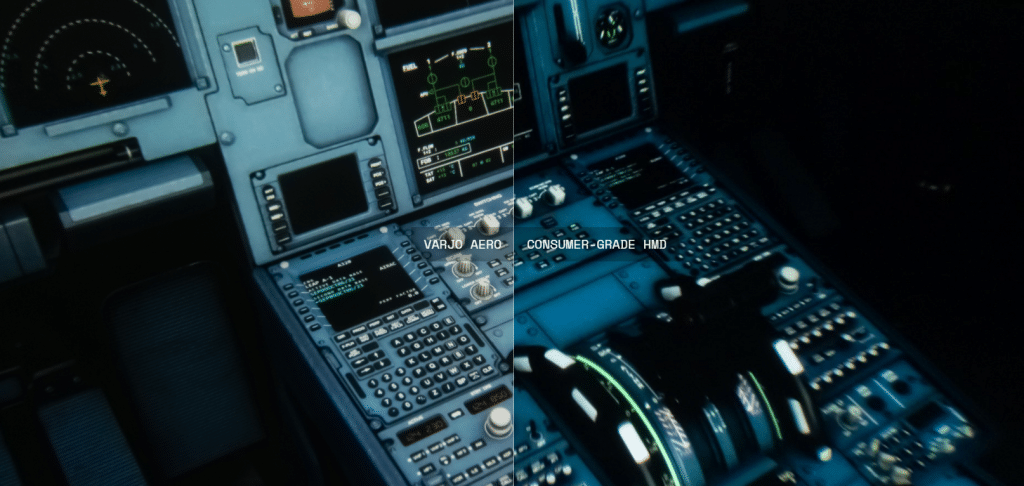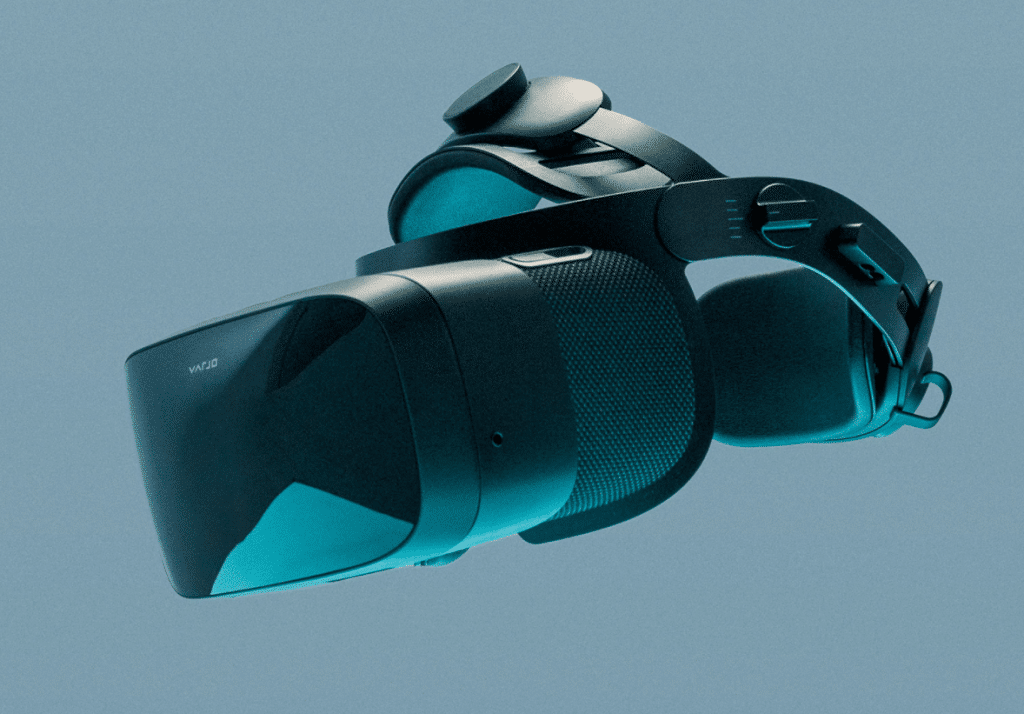 Varjo Aero features
If the above photos don't compell you yet to purchase this masterpiece, its features absolutely will. Here are the top features of Varjo Aero that will make you go wow!
Single Cable Connection
The Varjo Aero only requires a single connection to your PC, which is one less than all other previous Varjo headsets required. The single cable has a DisplayPort and single USB port on the end to attach to your computer.
Variable Resolution Lenses
Varjo Aero comes with variable resolution aspheric lenses offering better visual fidelity than the progressive ones.
Aspheric lenses are those lenses that do not have a curvature but are rather flatter with vision-enhancing benefits. They are also extremely light and slim. Another advantage to these lenses is that there is no sweet spot. You don't have to adjust the headset's position in order to find a clear image.
Competitors like Oculus, HTC, and Apple are certainly be keen on this feature. However, Aspheric lenses cost a lot to develop, soo this definitely adds to the cost of the headset.
Dual-mini LED Displays
The dual-mini LED displays in the headset offer excellent edge-to-edge clarity with a field view of 115°. The resolution of the displays are 2880 x 2720 pixels per eye. This is nearly double what the Valve Index offers and over 30% more than the HP Reverb G2.
The displays have a peak fidelity of 35 pixels per degree with 150 nits of brightness.
Overall, this is the number one display in a VR headset in 2021. Nearly every game gets a noticeable upgrade when you view it through the Aero headset. If you want to pay for it, the Aero gives you the highest clarity ever seen in virtual reality.
Automatic IPD Adjustment
One common problem most VR users face is straining of eyes and blurriness due to incorrect IPD (Inter-Pupillary Distance). Varjo made sure this issue doesn't persist with their new headset and equipped the Varjo Aero with the auto-IPD adjustment feature. The IPD adjusts to your eyes, which it reads in real time with inner cameras.
Besides automatic IPD adjustment, the headset comes with a superfast in-built 200Hz eye-tracker that guarantees a visually appealing VR experience.
Ergonomic Design
Varjo Aero is ergonomically built and is ridiculously lightweight. To fasten the headset, it is accompanied by a 3-point precision fit headband.
Its active cooling technology ensures the heat generated is well dissipated so you can have a hassle-free VR experience. The company aims to create a completely immersive VR experience by stressing on the phrase "escape gravity" – something the users feel while using the headset. 
Lower Weight
The biggest complaint about the previous Varjo VR-3 was its heavy weight – almost 800 grams! The new Aero headset is about 500 grams, about the same as the Oculus Quest 2. To accomplish this, Varjo removed hand tracking modules and improved the display.
With the upgraded headstrap, the whole headset feels well balanced and is comfortable to wear for extended periods at a time.
Compatibility
When you purchase Varjo Aero, you also get access to all VR software streams:
SteamVR apps
Unity games
Unreal Engine
professional 3D software including Lockheed Martin Prepar3d, FlightSafety Vital, and Autodesk VRED.
Furthermore, any software can be easily ported into Varjo Aero using OpenXR or Varjo's Native SDK. The company promises maximum compatibility with the entier virtual erality environment.
No Annual Subscription
Varjo Aero doesn't provide an annual software subscription. However, you get complete access to Varjo Base software updates. Also, you can get your hands on an HD virtual desktop with Varjo Workspace (a dimensional interface where flat 2D apps blend with 3D experiences).
Varjo Aero Technical Specifications
Take a glimpse of the technical specifications of Varjo Aero below.
Weight
717 g (487 g + 230 g headband)
Dimensions
300 mm x 200 mm x 170 mm
Connectivity
DisplayPort
USB-A 3.0
USB-C cable and headset adapter
Wearability
Easy-to-clean and replaceable PU face cushions
active cooling technolog
3-point precision fit headband
Eye tracker
200 Hz frequency, 1-dot calibration foveated rendering
IPD range
57-73 mm
Field of View
115° (horizontal) & 134° (diagonal at 12mm eye relief)
Displays
150 nits dual-mini LED with 2880 x 2720 px resolution per eye, 99% sRGB, 95% DCI-P3 color calibration
Audio
3.5 mm audio jack for in-ear headphones
Varjo Aero VR headset technical specifications
What is included in the box?
The Varjo Aero VR headset box comes with the following items:
Varjo Aero VR headset (of course!)
VR adapter
6 x power plugs power supply unit
In-ear headphones with mic
User manual
Minimum PC requirements
Is your PC system compatible with Varjo Aero?
As a matter of fact, Varjo Aero is compatible with most Windows 10 desktops and laptops.
Check out the system minimum and recommended system requirements in the below table. 
Minimum system requirement
Recommended system requirement
Operating system
64-bit Windows 10
Operating system
64-bit Windows 10
Processor
4-core CPU
Processor
4-core CPU
GPU
NVIDIA RTX A2000NVIDIA GeForce RTX 2060NVIDIA GeForce RTX 3050NVIDIA Quadro RTX 4000
GPU
NVIDIA A4000NVIDIA GeForce RTX 2080NVIDIA GeForce RTX 3070NVIDIA Quadro RTX 5000
RAM
8 GB
RAM
8 GB
Storage
2 GB
Storage
2 GB
USB Connectivity
USB-A 3.0 or 3.1
USB Connectivity
USB-A 3.0 or 3.1
Video output
Display port 1.4
Video output
Display port 1.
Varjo Aero VR headset minimum and recommended PC requirements
For more info, visit the Varjo-ready computers page. Check out how this compares to other VR headsets in our VR-ready guide.
How to Buy the Varjo Aero?
Orders for Varjo Aero are currently open but the customer shipments will begin later in 2021.
Business customers can access Varjo's entire product range including Varjo XR-3 and VR-3. Visit the Varjo store to order for your organization.
Alternatively, you can also get the Varjo Aero from any of the 35 resellers worldwide. Find your nearest one here.
Individual customers outside France, Finland, Germany, Norway, the USA, and the UK will have to wait as the headset is currently only available in these countries. Order yours here. 
Varjo Aero VR Headset Pricing
The main drawback to this beautiful headset is the pricing – $1990 for the device. This is the highest priced consumer headset ever released.
In addition to the headset, you also need to buy a tracking system and compatible controllers. The cost for this is another $600 for the package. You can buy those below from Amazon – 2 base stations and 2 controllers.
Best Varjo Accessories
Lots of accessories for Varjo Aero are available to take your VR experience with the headset to the next level. We've pulled up a list of the best accessories for Varjo Aero you can consider buying.
10m cable
Since Varjo Aero is a wired VR headset, chances are you might twist or tangle them quite often, eventually physically damaging it. You can get rid of this by using an extended 10m cable and clamping it using an overhead cable suspension system.
Face cushions
Repetitive usage of VR headsets for long periods of time can result in the accumulation of sweat and dirt into the padding, making it unhygienic to use.
Varjo Aero's polyurethane face cushions can be easily cleaned and replaced, thus offering a better hygienic experience. They can be used with Varjo XR-3 and Varjo VR-3 as well. Now you don't need to worry about playing VR games for hours with your friends and family.
Varjo Aero: A Must Buy VR Headset for High-End VR Users
Varjo Aero VR headset is all set to give a tough fight to its rivals like the Oculus Quest, HTC Vive Flow, and similar. Lots of new players are emerging in the VR headset market and Varjo is already seeming to make it big in the near future.
That is all you need to know about the newly released professional-grade VR headset, Varjo Aero. Let us know your thoughts about this headset in the comments section down below.