Did you miss the Facebook Connect keynote speech live blog we had or have trouble keeping up with the flurry of announcements? Don't worry, because we've summarized all of the biggest announcements below. Some of these things announced at Facebook Connect have immediate impact and others are coming soon.
We've broken everything down below!
What was your favorite announcement at Facebook Connect? Comment down below and let us know today.
Facebook is now known as Meta
This was the last announcement of the day, but might be the most important overall. Facebook's parent company will now be known as Meta.
Meta encompasses the social media applications that it owns including Facebook, Whatsapp, and Instagram. It also encompasses the future world Metaverse it is building which includes the Oculus, Horizon, and Spark AR brands.
Speaking of the Metaverse, this was a big focus during the event. We have a lot more information down below about this and how it might change the world if Facebook, I mean Meta, gets its way.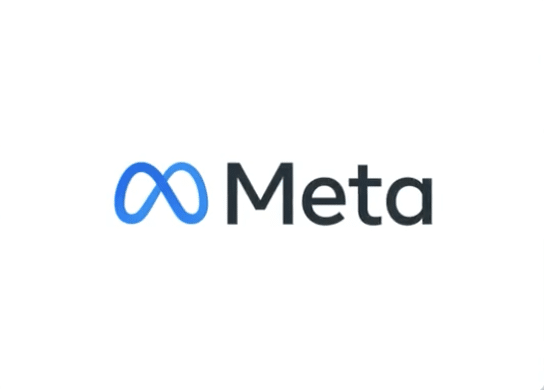 The Oculus brand is being phased out
Hopefully you can get used to the "Meta" name fast, because it's about to take over everything. Andrew Bosworth, Facebook executive, announced that the Oculus name is going to be phased out soon.
That means that the Oculus Quest will be known as the Meta Quest.
The Oculus App Lab will be the Meta App Lab.
The Oculus App Store will be the Meta App Store.
You get the idea.
This transition is going to happen some time in 2022.
You will be able to separate Facebook from your Oculus hardware and software
Facebook seems to have recognized that it needs to separate 'Facebook' from 'Oculus' in order to successfully build its Meta parent company. And during the keynote speech, Mark Zuckerberg announced that a new way to disconnect Facebook from Oculus is coming.
It's not entirely clear if this is just for business accounts or not, but we will have more information soon.
Mark's exact wording during the keynote was:
As we've focused more on work, and frankly as we've heard your feedback more broadly, we're working on making it so you can login into Quest with an account other than your personal Facebook account. We're starting to test support for work accounts soon, and we're working on making a broader shift here, within the next year. I know this is a big deal for a lot of people. Not everyone wants their social media profile linked to all these other experiences and I get that, especially as the metaverse expands.

Mark Zuckerberg.
New Project Cambria VR Headset
Meta is working on a brand new VR headset line that will be separate from the Oculus Quest. It will be a premium product that will allow Facebook to introduce advanced technology that it cannot place into the cheaper Quest line. Very little was shown of Project Cambria and the demo videos we posted in our Oculus Quest Pro guide were nowhere to be found, but Meta introduced a number of features:
Full trace tracking with eye contact.
Complete mixed reality integration where objects are placed in your house in high resolution.
Full color passthrough.
New visuals and optics. Pancake optics allow for slimmer lenses and smaller displays in a VR headset.
The new display looks very similar to the technology used in the new HTC Vive Flow. Oculus will be releasing Project Cambria sometime in 2022.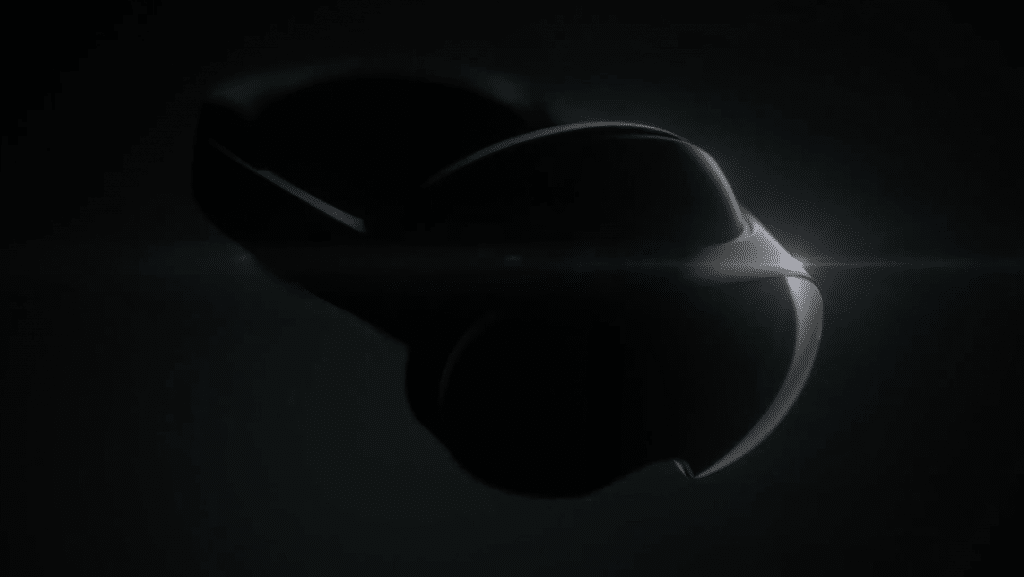 Blade and Sorcery: Nomad
One of the best game announcements at Connect was that Blade and Sorcery is coming to the Oculus Quest 2! Blade and Sorcery: Nomad will include all of the fighting and mayhem from the PC VR version but made for the Oculus Quest.
If you aren't familiar with it, Blade and Sorcery is one of the top PC VR games of all time. It's a built-for-VR medieval fantasy sandbox game where you have to use your body to fight and defend against different enemies.
Its use of crazy physics and experimentation help create a world where your imagination can run wild. The goal of Blade & Sorcery is to strongly demonstrate that physics-based melee can work in the right conditions. 
Blade and Sorcery: Nomad will have full mod support and we will show you how to install Nomad mods on the Oculus Quest 2 as soon as the feature is released for the game.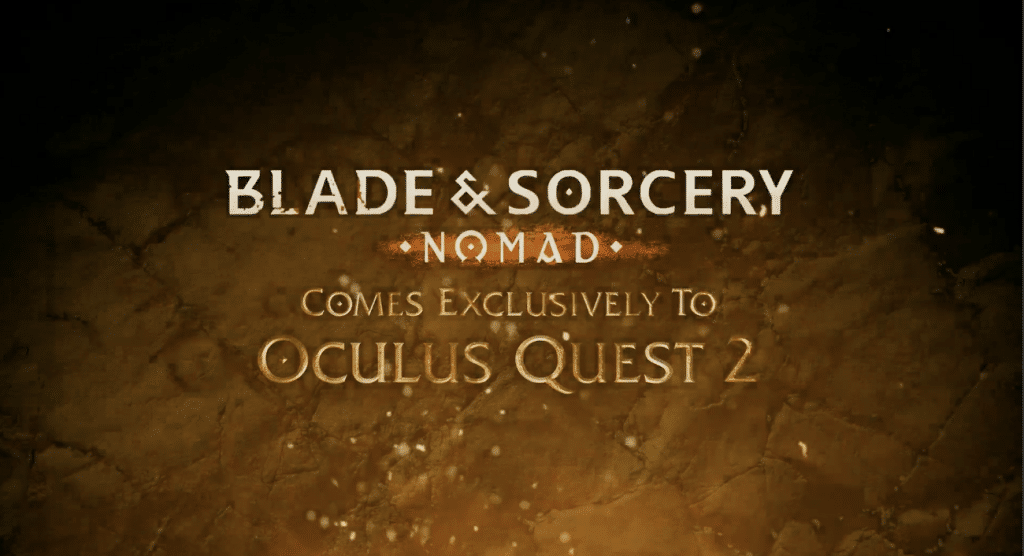 Grand Theft Auto: San Andreas is coming to VR!
Equally as shocking was an announcement that Grand Theft Auto: San Andreas is coming to the Oculus Quest platform. San Andreas was one of the most ambitious open world games at the time of its release and it is impressive that it will come to the Quest's standalone platform.
San Andreas is set within an open world environment that players can explore and interact with at their leisure. The story follows former gangster Carl "CJ" Johnson, who returns home following his mother's murder and is drawn back into his former gang and a life of crime while clashing with corrupt authorities and powerful criminals. Carl's journey takes him across the fictional U.S. state of San Andreas, which is heavily based on California and Nevada and encompasses three major cities: Los Santos (inspired by Los Angeles), San Fierro (San Francisco) and Las Venturas (Las Vegas).
A release date was not announced, but you can be sure that this game will have a lot of hype for it.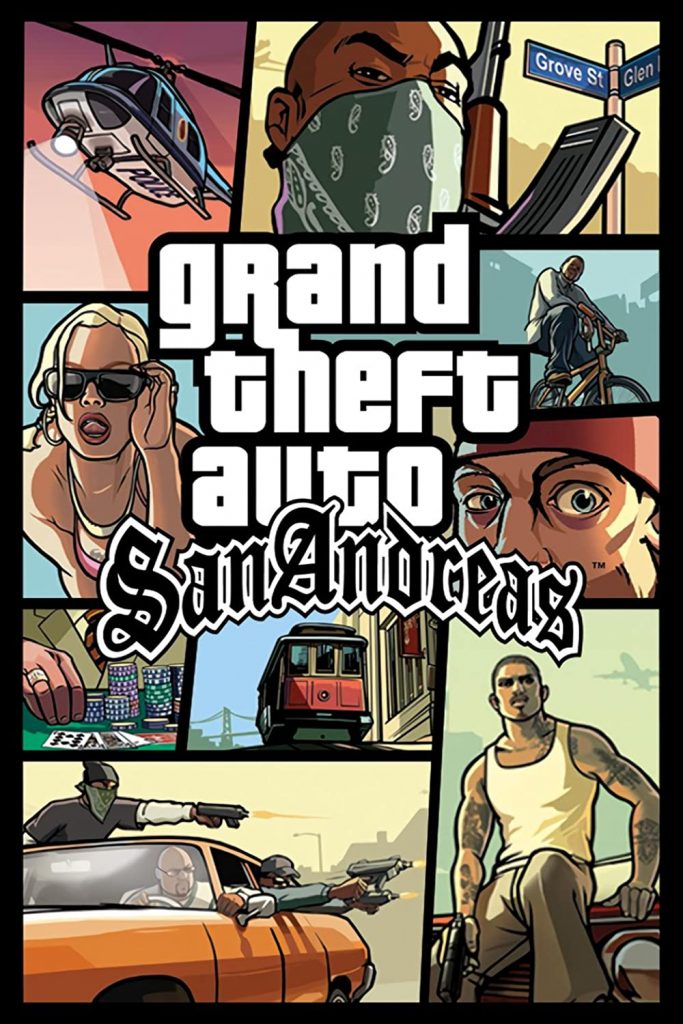 Other Oculus Quest game updates
Oculus announced a few other game updates for the Quest platform that will have people excited:
Vertigo Games (creators of Arizona Sunshine) are developing 5 new VR games
ECHO VR is getting a new update soon
Pistol Whip has a new update soon
Beat Saber has more song packs and a new update coming soon
Population: ONE has a few seasonal events upcoming: Autumn Haze and Winter Wonderland
New updates are coming for popular VR fitness games like Supernatural, Fit XR, and Player 22
Beat Saber showed off a little teaser clip of a full sized lightsaber being used to smash blocks. This should bring some more excitement and a refresh to the game.
Beat Saber passes 100 million in revenue
Speaking of Beat Saber, Meta announced at Facebook Connect this nugget of information during the keynote. Beat Saber, the most popular VR game of all time, has passed 100 million dollars in revenue for the Oculus Quest platform.
Wild!
It is the first VR game to pass this level of revenue.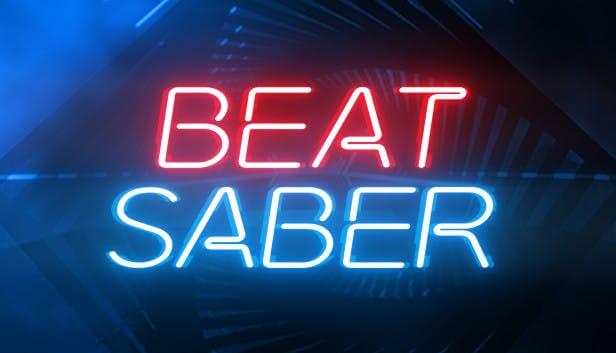 2D Apps are coming to virtual reality
Rumored for a long time now, Mark Zuckerberg announced that 2D flat apps are coming to the Oculus Quest store soon. Specifically, he highlighted the following apps during the keynote:
Slack
Dropbox
Facebook
Instagram
You will be able to download and launch these apps in your Oculus Quest headset and use them just like you would on your phone. This implementation fits in with the larger them of "Metaverse", where your entire digital world goes with you no matter what device you are on.
Mixed reality apps are also coming
Oculus opened up their Passthrough API earlier in 2021, which allows you to do new things with the camera's grey passthrough cameras.
Soon, Meta will allow mixed reality apps into the Oculus Store. This plan ties into the bigger picture, where Meta wants a full fledged mixed reality store for their AR smart glasses too.
During the keynote, a demo of a virtual pet named Opi was shown off.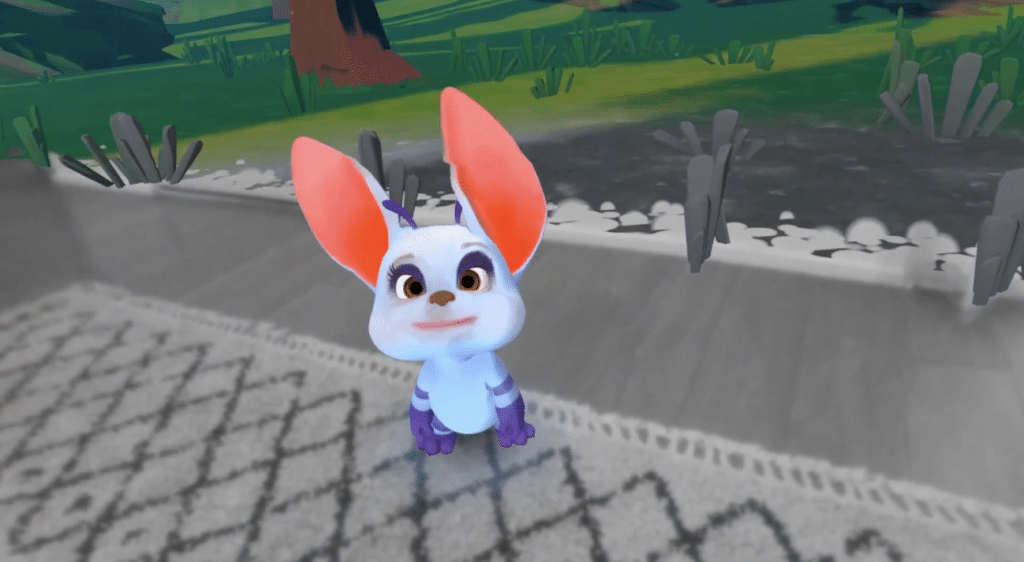 Oculus will continue to support sideloading
One of the more surprising statements announced at Facebook Connect was that sideloading appears to be safe. Rather than closing up their ecosystem, Meta will keep things open so that more users can go onto their platforms.
This is a sigh of relief for those who like to mod or customize their software.
The Oculus Quest is getting fixed cloud storage
As games get biggest, Oculus needs a proper cloud storage option in order to save games and files. A previous solution hasn't been working for most of 2021.
Luckily, a fix is coming soon.
The new Cloud system is fully automatic. Developers do not need to add support for it and it is on by default. Developers can opt out if they want, but that shouldn't be too common.
Cloud Backup will back up and save the app's entire settings and saves. Even if you factory reset your Oculus Quest, your data will be available. Your data will load when you reinstall the app. This solution should help those who need to cycle through the installed games on their Oculus Quest in order to save storage space.
The Metaverse will be a really big deal
If Facebook has its way, the Metaverse is the way of the future. The goal set out by Mark Zuckerberg was a billion people in the Metaverse in the next 10 years.
The Metaverse will act as the evolution of the internet, a virtual home where you can shop, play, and browse. It will allow you to feel like you are together in the same room with people even if you are miles apart.
The Metaverse has many components:
Virtual home you can invite people over to and hang out.
A home office to work.
An avatar with clothes and style.
The ability to teleport to other spaces.
Spaces included games, rooms. Like clicking a link on the internet.
The development of this digital universe will take place over the next 10 years and Facebook wants help.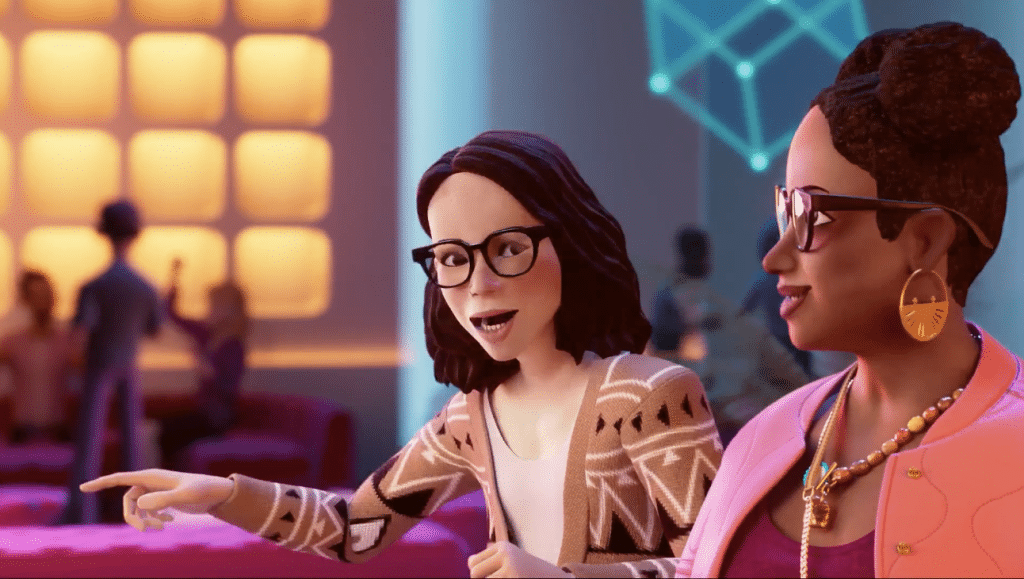 Meta want the economy of the future to be built around the Metaverse
Meta recognizes that it needs help from around the world in order to make its vision a reality and that creators and developers are key. It is spending money to attract developers that want to build products for the Metaverse. It envisions a world where there are millions of creators who are openly building content in this new internet.
150 million dollars is funding will be given out to enable new develoeprs, coders, and creators.
Horizon Home Upgrades
Horizon Home is the virtual space you see when you put on your Oculus Quest headset today. In the future, it will be your universal home no matter what mixed reality device you put on your face.
Announced at Facebook Connect, a number of new features are coming to Horizon Home soon:
The ability to create your own custom Horizon Home
The ability to invite people into your home to hang out, chat, or launch apps together
A new office where you can focus on work
Meta wants the home to be a personal space where you can add content, customize your personal avatar, and launch into other experiences.
Facebook Horizon is now Horizon Worlds
Horizon Worlds is a collection of other spaces and rooms that you can access in the Metaverse. It is the evolution of Facebook Horizon into something that is more universal and open to everyone.
Mark did not announce an open release date for Horizon Worlds. This means that it will stay in beta for the foreseeable future.

Education in the Metaverse
In order to bring this new virtual world to reality, Meta is focusing hard on education in the future. They believe that mixed reality can enable better education and learning.
One of the demos shown during the keynote was the exploration of space. In the future, you can bring planets close to you and learn about them live.
In the metaverse, you can teleport to any place or time in history and learn about things live as if you were there. Learning is more interactive, more up close, more hands on.
New Spark AR updates
For those people who like to develop using Spark AR, a number of updates are coming your way. There are new tools to create digital objects and overlay them into the virtual world.
This concept ties back to Project Aria, where digital objects are fixed in the real world and viewable from any mixed reality device.
Reading between the lines, this is Meta's way to start populating objects virtually for when their AR smart glasses are more freely available.
As well, a brand new framework for Spark AR called the Polar Toolset was announced. This framework makes it easier than ever to create mixed reality content. The idea is to allow non-developers to create AR effects for whatever industry or hobby they want to.
New Developer SDKs and APIs are coming
In order to support this digital transformation, Meta is going to be releasing a number of new development kits for developers to take advantage of.
Some of the new stuff announced at Facebook Connect were:
The Presence Platform – New mixed reality development tools for the Quest 2 platform. New hand interactions, gestures.
Interaction SDK – Modular components that include hand interactions. Easier to create hand racking apps.
Voice SDK – Integrate voice into games easier.
Passthrough API Improvements – Allow developers to release mixed reality apps on the App Lab and Quest Store.
Augmented Reality smart glasses are coming soon (but not too soon)
Meta highlighted their work on smart glasses only a little bit during the keynote speech. They are continuing to work on answering two main questions about the product:
How much technology can be packed into a regular pair of glasses?
How do they improve the technology stack to fit more into glasses
The Ray-Ban Stories are the first product from Meta and Luxottica. They provide the baseline for AR technology in the future.
Before AR glasses become a reality, the company is working on the implementation of a few key features first.
Wrist based input is coming
Meta seems to believe that the wrist will be key to interaction in the future. EMG input from your wrist can give you granular control in mixed reality with very little movement.
A demo was announced at Facebook Connect where a person used their wrist to type out a text message.
EMG wrist control is preferred because it can pick up subtle commands with high precision.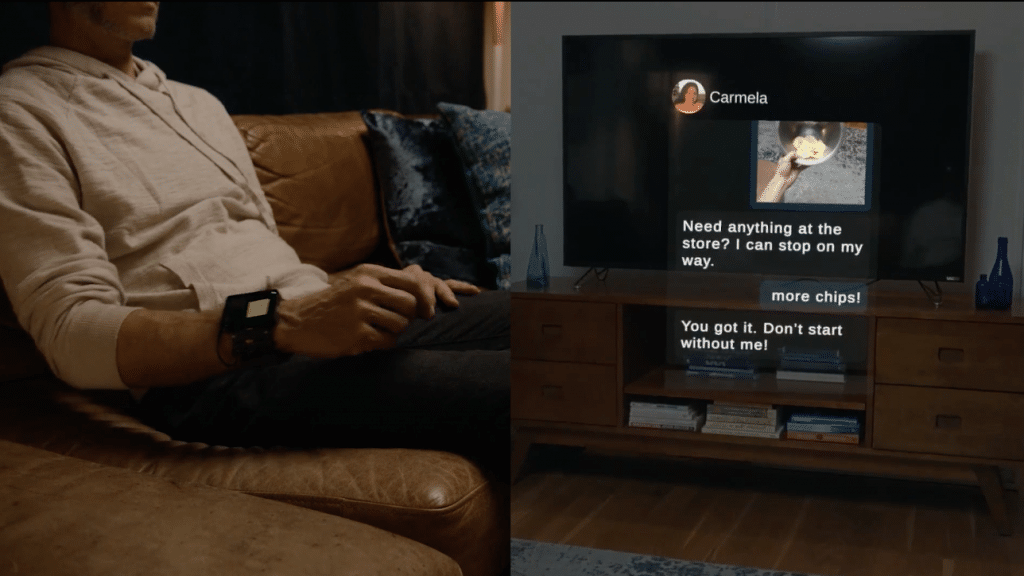 Realistic avatars are coming
Michael Abrash, lead at meta, talked about advancements to avatars that are coming in the future. Realistic hair and skin creation has been perfected. Realistic pores can be shown on the skin now. Realistic clothing simulation has been developed which included hand cloth interaction.
All of these components in the future will be integrated into the Metaverse at some point, where you will be able to create a more realistic avatar than ever before.
Realistic virtual spaces
Before AR smart glasses can come out, Meta needs a way to map out your virtual space in your vision. A demo was shown that was not CGI, but a realistic mapping of a person's apartment. It showed lifelike objects that were created virtually.
Once you map that virtual space, Meta showed off how its AR glasses might work. The model walked around her apartment, where her display tracked her eye movement and pointed out objects around the space. When she looked at the TV, she could turn it on with the click of a button.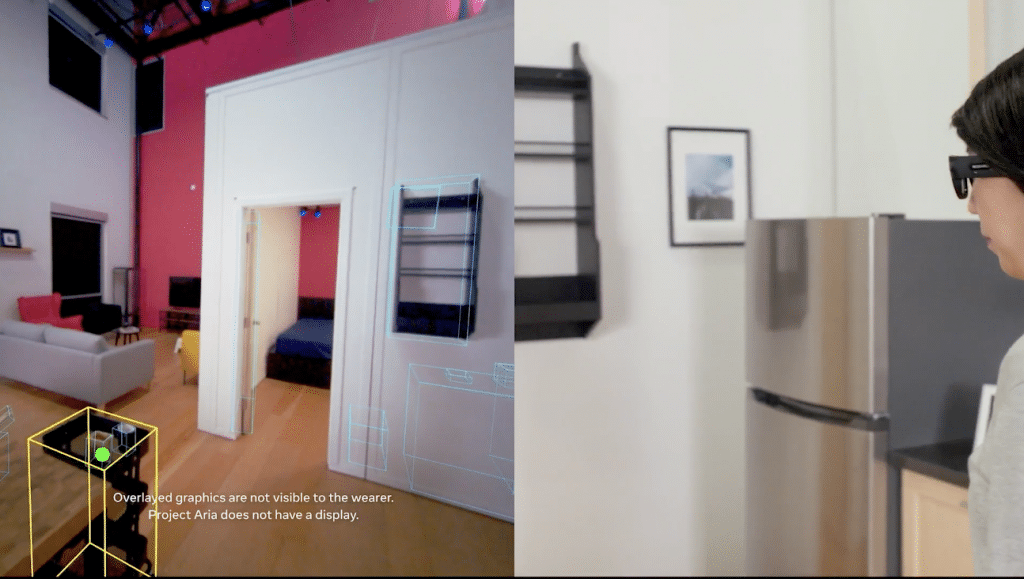 Overall, there were a lot of interesting concepts and demos announced at Facebook Connect. We would have liked to see something a bit more concrete, but it is good to see Facebook, or Meta, working on it.
What was your favorite announcement during the Connect keynote speech? Comment down below and let us know today.