Are you a gardening and plant enthusiast? Do you wish you knew more about plants around you? The Candide Labels app is an augmented reality plant identification app. You can automatically identify plants around you and geo-tag them in space for future reference.
What is Candide Labels?
Candide Labels is an augmented reality plant identification app. Using your phone's camera, you can digitally identify and tag plants around you. This can be helpful in a number of ways:
Find out what plants are around you that you aren't familiar with.
Keep track of your own plants without using plastic identification cards.
Integrate with the full Candide Gardening app for full plant information, community discussion, and local garden center information (more on that below).
This augmented reality app for gardening, plants, and flowers is a really simple way to demonstrate the technology. The company promotes the use of the app rather than using traditional plastic labels in your garden boxes.
How to Use Candide Labels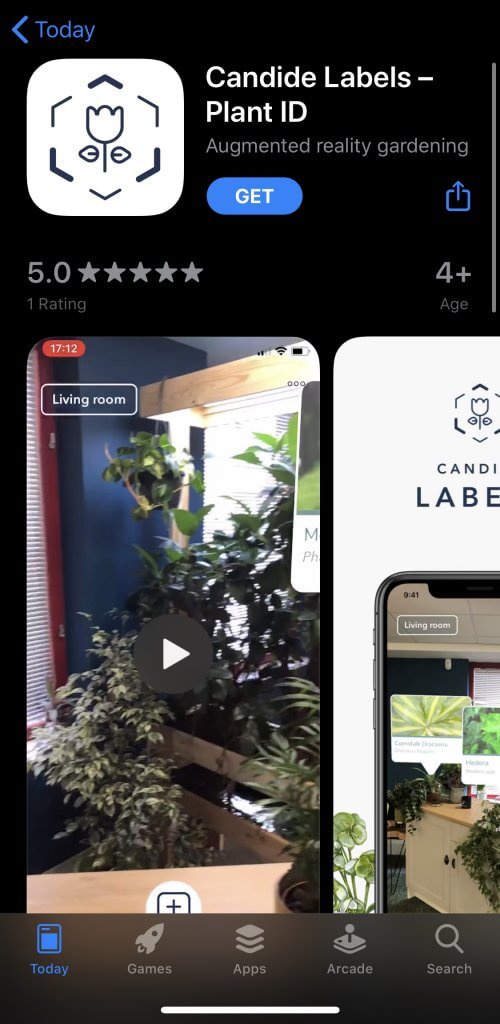 Download Candide Labels App
Let Candide Labels Access Your Camera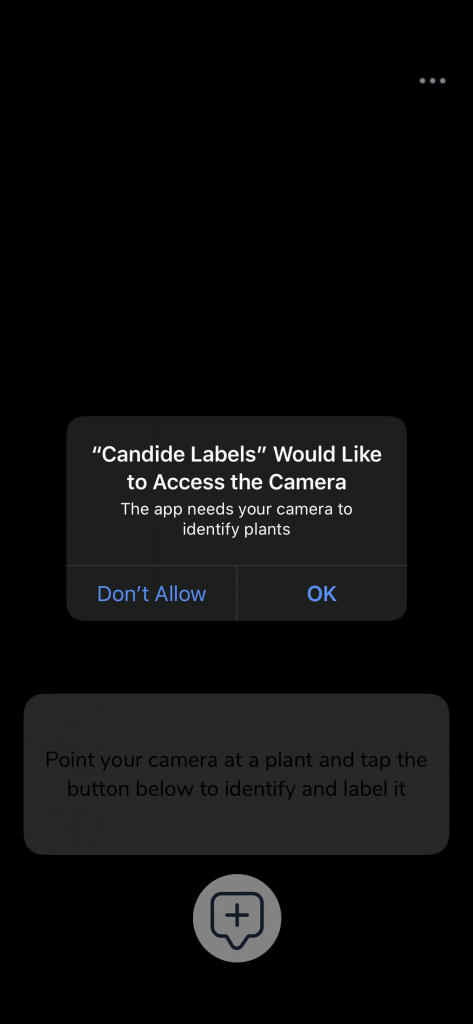 When you launch the app for the first time, select OK to give the app access to your camera. This is required for augmented reality through your phone's camera.
Take Plant Photo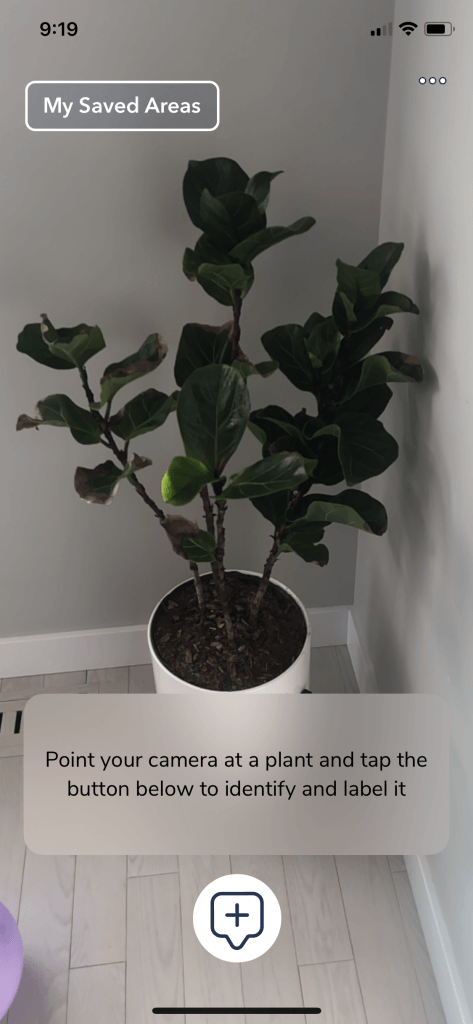 Point your camera phone at a plant and tap the button at the bottom of the screen to identify it.
Identify Plant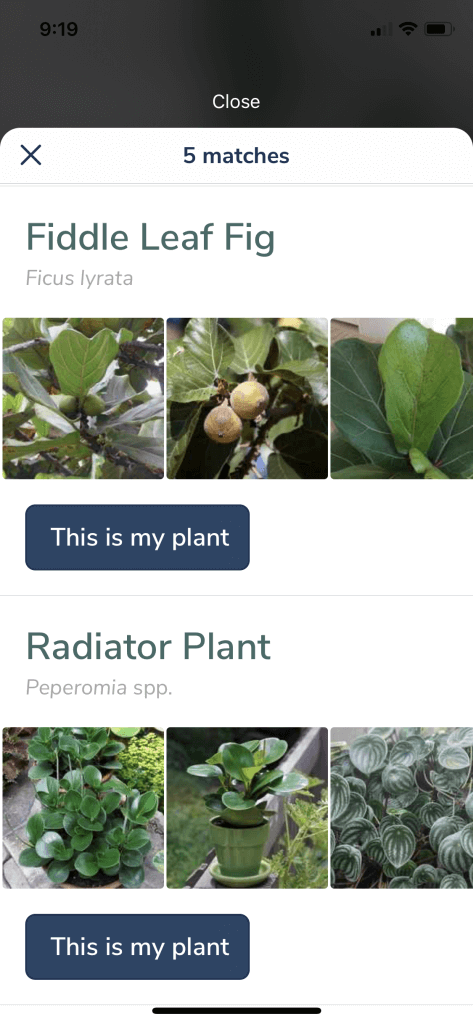 Select your plant from the list of matches that the app finds and click on This is my plan. If your plant is not in the list, you can click on Suggest a match and enter in the name of the plant if you know it.
Place AR Marker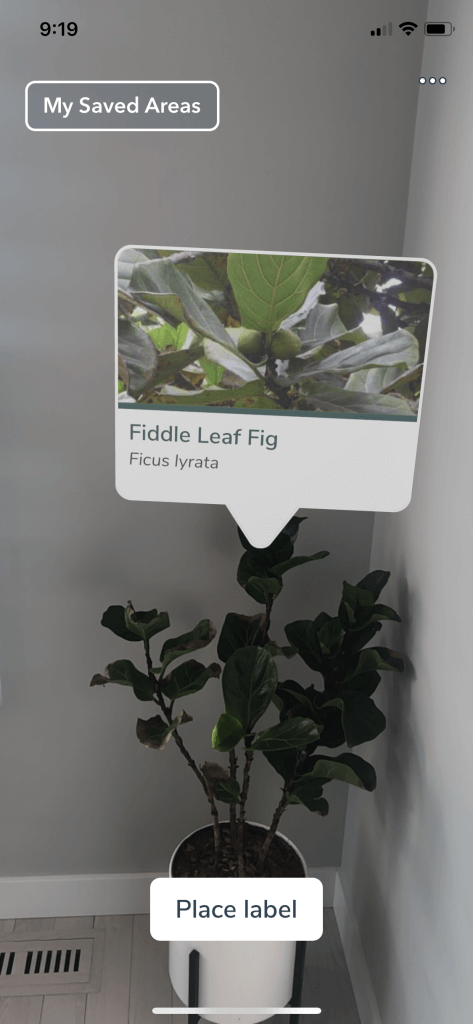 Next, point your camera at the plant until your AR marker hovers over top of it. Press the Place Label button to freeze your ID card over top of the plant.
Name Area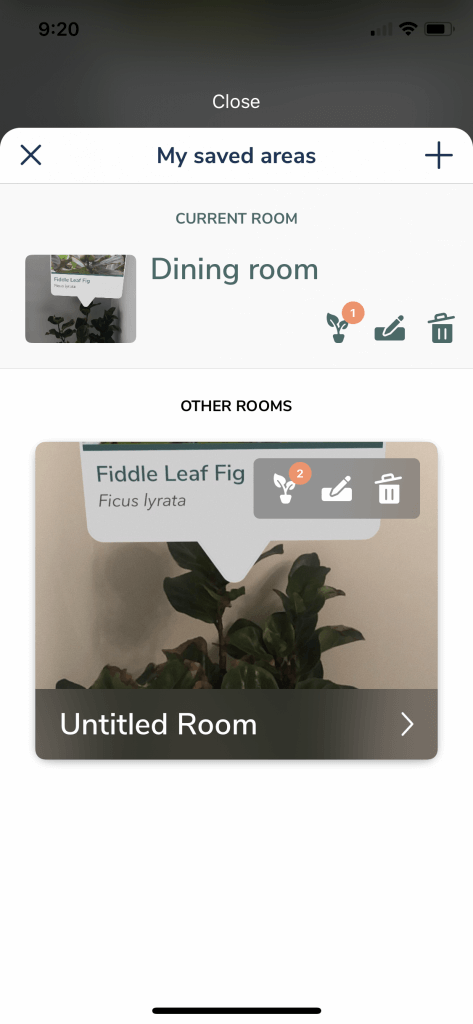 Click the My Saved Areas button to name your room. You can group your plants together into different rooms and areas.
And that's it! You've placed an augmented reality plant ID card.
Candide Labels AR Plant ID Card
If you tap on your plant ID card, some really great information about your plant opens up. You'll see the main care factors that your plant needs and the difficulty to keep it alive.
You'll see information about your plant's ideal growing locations and other important factors to consider.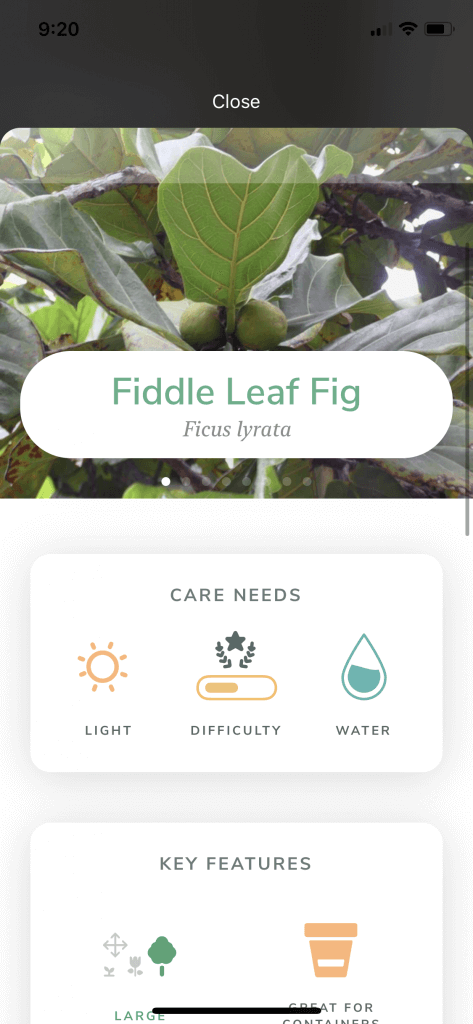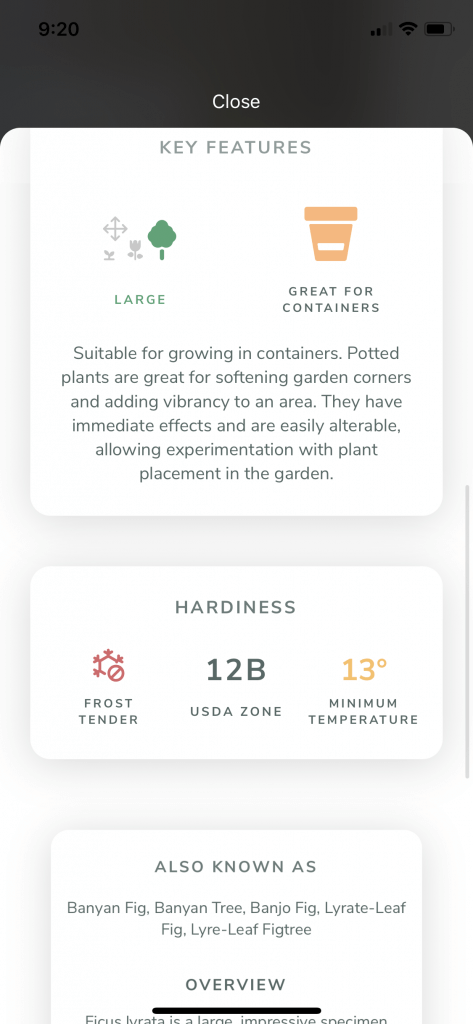 Candide Labels Help / FAQ
The app is unresponsive
If Candide Labels becomes unresponsive for whatever reason, click on the three dots in the top left corner. Select Clear and refresh AR session to restart your process from the beginning.
Candide did not correctly identify my plant
If the app fails to correctly identify your plant, scroll down below all of the incorrect options and select Suggest a Match to identify the plant yourself. This will help the app better identify plants in the future!
Other Candide Apps
Candide Labels is the second app to be launched by Candide. The original Candide Gardening app for iOS (or Google Play) includes the AR plant identification feature in addition to others:
Buy, sell, and swap plants with other plant lovers nearby in the marketplace.
Find public gardens and garden centers nearby.
Learn about how to care for your plants with an in depth knowledge base.
Get inspiration for your garden.
Chat with others in the garden community and learn other tips and tricks.
If you are at all interested, try out the Candide Labels app for free from the app store today. It's a good real world example on what augmented reality can do.