The MERGE Cube is an educational STEM toy that teaches kids science, math, and engineering. You can move and rotate the cube in your hand to see AR objects from every possible angle. In this guide, we take a look at the best MERGE Cube apps to download and check out.
Some Cube apps are educational, teaching kids interesting science and math skills. Others are games, letting you have fun with your Cube. The Merge Cube can be used with or without a set of VR Goggles.
If you want to learn more about, check out our full MERGE Cube review guide here.
Next, check out the apps below!
How to Buy the MERGE Cube
You can buy the MERGE Cube on Amazon today by clicking here.
Best MERGE Cube Apps & Games
The following are the 5 best MERGE Cube apps you should check out now! All of the apps are free to use once you have the MERGE Cube in your hands.
#1. MERGE Explorer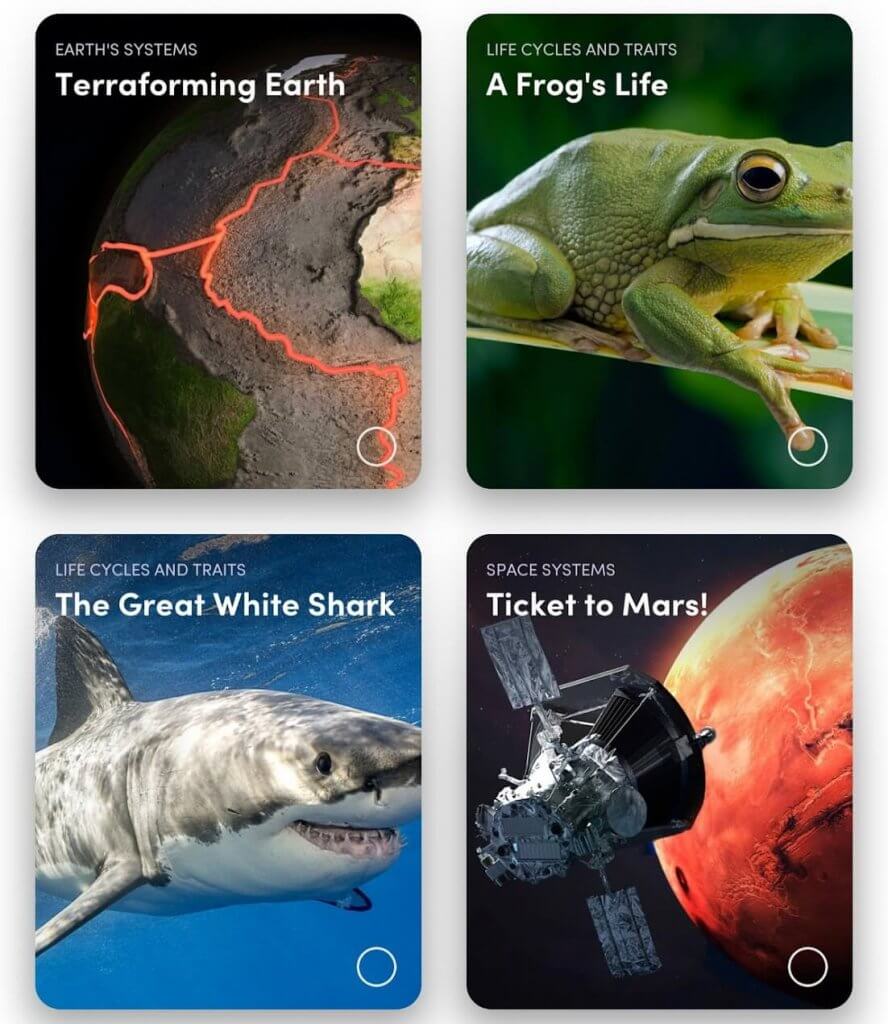 MERGE Explorer is a collection of hands-on learning modules. It helps teach school-age kids about different subjects such as the ocean, planets, animals, earth, and space. Kids get to hold objects and things in augmented reality in the palm of their hand.
Content is added to the MERGE Explorer app regularly in new STEM (Science, Technology, Engineering, and Math) categories. For teachers looking to improve their teaching and try new things, MERGE Explorer is part of the MERGE Remote Learning Resources.
Teachers can download a paper copy of the MERGE Cube which is compatible with the Explorer app. This enables MERGE in the classroom for cheaper than ever before. Explorer is one of the best MERGE Cube apps to check out .
#2. Object Viewer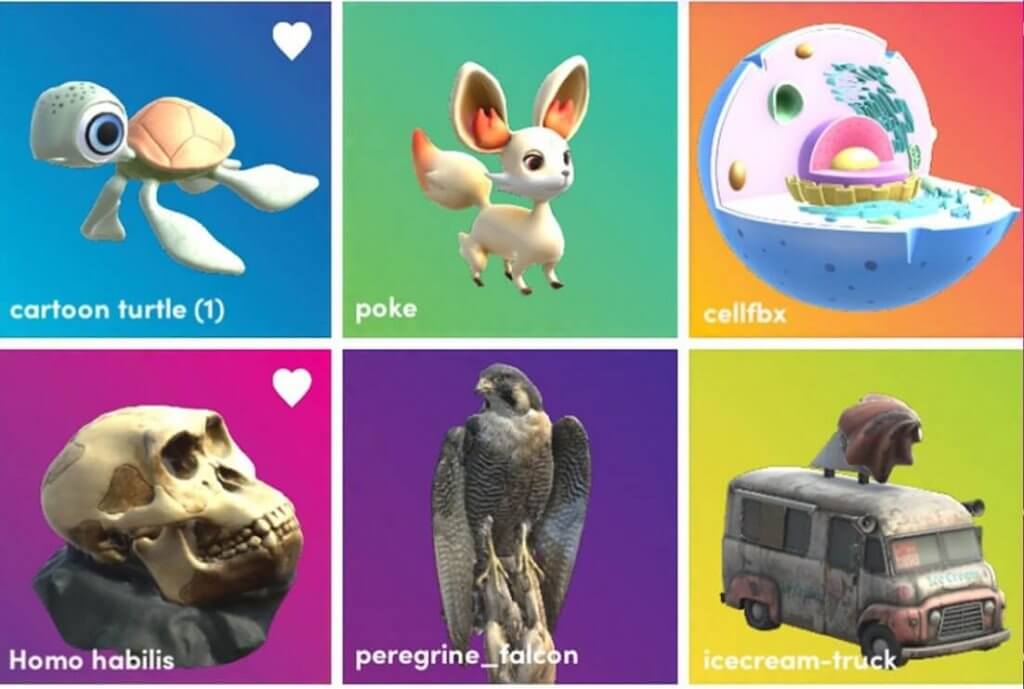 The Object Viewer app lets you upload, view, and share 3D objects in augmented reality using the MERGE Cube. The database of objects in the app is growing daily and it allows you hold anything in the palm of your hand.
Object Viewer is another key learning resource app from MERGE. Teachers can use 3D objects to teach concepts and simplify learning in the classroom. With the app, you can hold and inspect things that you wouldn't normally be able to.
This is one MERGE app you need to check out to see its real power.
#3. Tiltball
Tiltball is a good starting point to showcase the potential of Merge Cube apps. It offers a version of a game that is not new to users while giving them a different kind of experience this time. Using the MERGE Cube, Tiltball allows you to see a 3D cube consisting of mazes where you can tilt the cube and navigate the ball through the maze into the goals. These mazes consist of traps and bridges and other exciting puzzle factors.
You don't have to press buttons on the screen or do anything else aside from moving and tilting the actual cube in your hands. This is an augmented reality at its finest and can be enjoyed by adults and kids equally.
Tiltball works smoothly most of the time, but only falls a little behind when the cube is moved too quickly. If you're planning to buy the Merge Cube, make sure to try out Tiltball.
#4. Defused!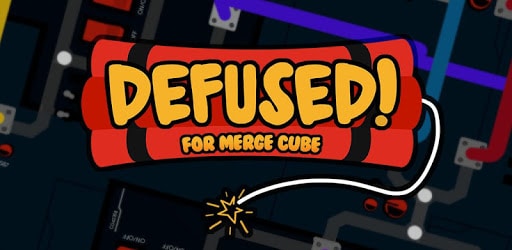 Defused is one of those games that gets you frustrated and makes you enjoy it at the same time. Its gameplay allow for a good replay value since the challenges are constantly changing.
If you have played the game Bop It, the concept of Defused is not new to you. If not, the aim of the game is simple: disarm the bomb before it explodes. You do this by following instructons from the game and solving puzzles.
#5. Elemental Order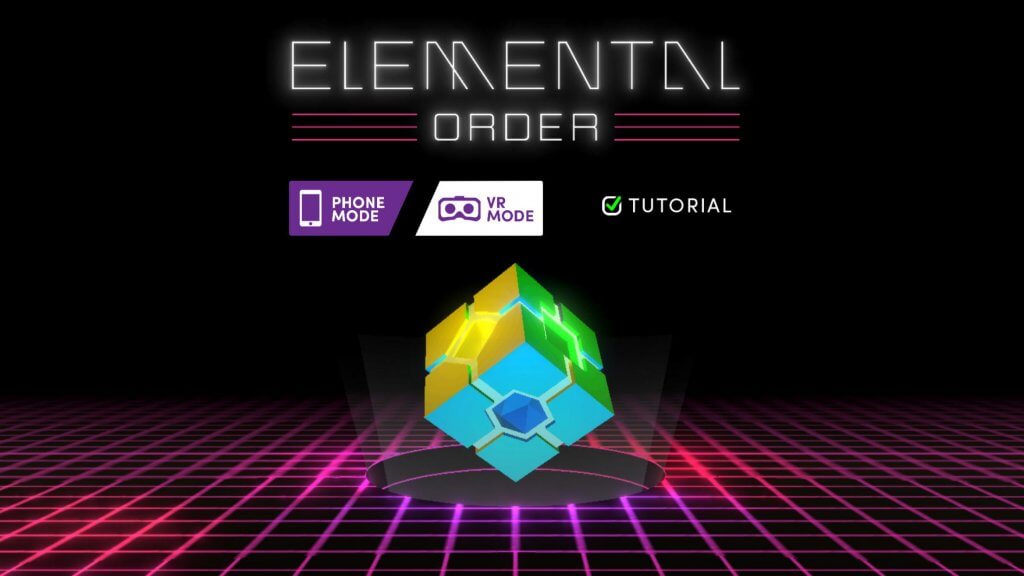 Elemental Order is a memory game that uses a Tron-like Holocron cube and flashes different color sequences on each side. Players have to match the order of the cube's flashes. Difficulty increases over time and it really pushes your memory to the limit.
Elemental Order uses the included Cube stand to allow the players to use both hands while playing. This can be inconvenient if you are trying to play the game a vehicle while traveling.
#6. Cyber Cube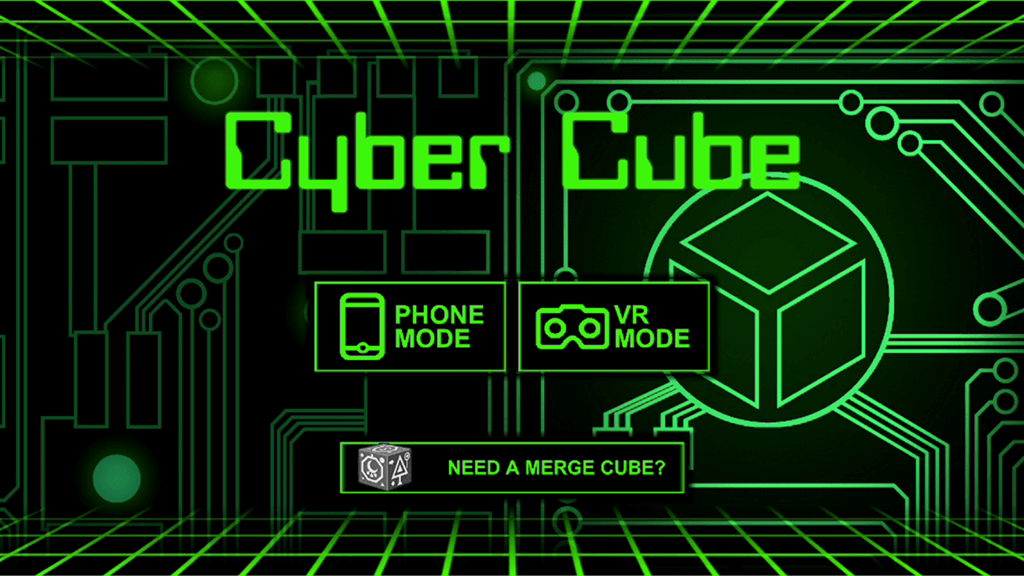 Another great MERGE Cube app users should have is Cyber Cube. It is a fast-paced timed puzzle game. Your system has been hacked and the only way you can save it is by using your cyber cube to battle the malicious code.
The gameplay involves matching symbols on the sides of the cube in increasing speed and difficulty. This game tests your endurance and response time. If you have fast hands and like to test them, Cyber Cube is for you.
It is recommended that this game be played using a headset or Merge Goggles. Spinning the cube on one hand and holding a phone in another could be messy and inconvenient. It also slows you down while playing and may affect your high score!
#7. AR Kitten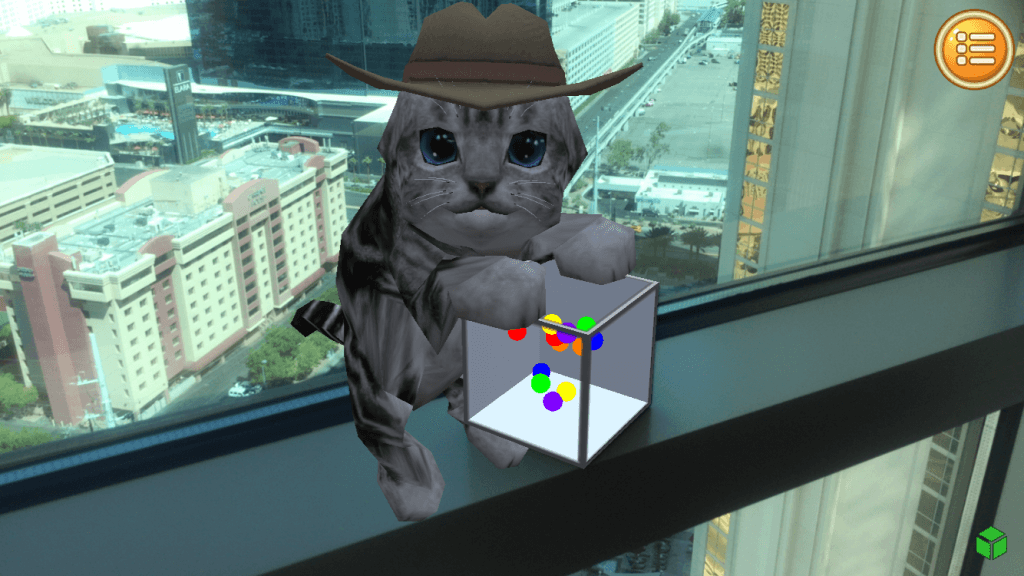 AR Kitten is not a game, but a pet simulator. It is like a Tamagotchi cat for your Merge Cube. You need to feed, pet, and play with your cat to keep it alive. You can also interact with the cube in different ways, such as shaking it or stroking the kitten using it as your hands.
AR Kitten is cute and fun, and simply a way of enjoying your Merge Cube in a laid back fashion. AR Kitten also contains a mini game where you are able to collect gems to spend on clothes and other accessories for your kitty. The app excels in making use of the cube's physical space.
If you are stoked about meeting your new virtual pet with AR Kitten, you can download it from your app store.
What is your favorite MERGE Cube app? Comment below and let us know!