Augmented reality is the idea of using technology to enhance the world around us. The MERGE Cube puts augmented reality at your fingertips and suggests exciting possibilities for future technology involving AR you can actually feel and manipulate.
In this guide, we will walk you through what the MERGE Cube and how to buy one today. The Cube is one of the most exciting example of augmented reality use for fun and education.
After you love the idea and need to buy one, check out the top MERGE apps and games you can get.
Let's get started.
What is the MERGE Cube?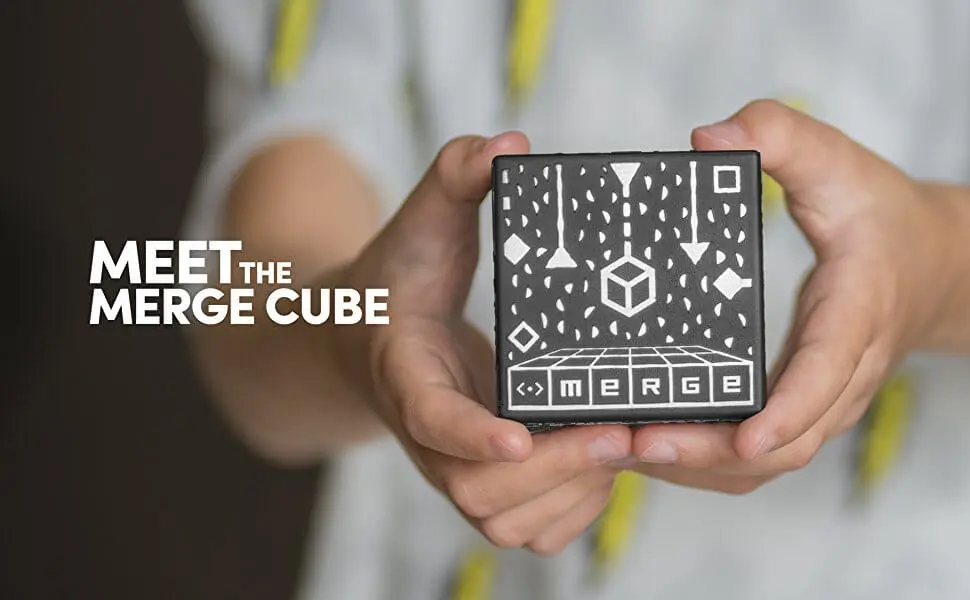 MERGE is a foam cube that has some unusual patterns on each of the six sides. When you scan one of those sides with a compatible app, the cube turns into an interactive augmented reality experience! You can move and rotate the cube in your hand to see your AR object from every possible angle. The Cube needs apps for either iOS or Android devices and can be used with or without a set of VR Goggles.
When using specific apps, the cube showcase different experiences as you rotate the block around with your hands. If you haven't held a MERGE Cube yet, they're made of a soft rubber material that's comparable to a stiffer stress ball. The Cube is an educational STEM toy that teaches kids science, math, and engineering.
The most exciting aspect of the Cube is the opportunity for students to become an official Developer and create their own applications.
How Does The MERGE Cube Work?
The Cube works by using the camera function on your phone to detect the distinct pattern of the cube's sides. This allows the MERGE Cube to interact with it in the same functional manner as a QR code.
The cube works in tandem with an app on your phone. You can also slide your phone into a Google Cardboard headset and play with the toy hands free.
Where to Buy the MERGE Cube
You can buy the MERGE Cube on Amazon today by clicking here.
Free MERGE Remote Learning Resources
In order to put the Cube into the hands of students everywhere, MERGE has launched new free remote learning resources. Students can print and build their own paper MERGE Cube and download educational apps for it.
The educational resources teach kids about water and weather, animal anatomy, the earth, body, and more for free!
Here is the template for the paper MERGE Cube.
Learn more about the free remote learning resources here.
Merge VR Headset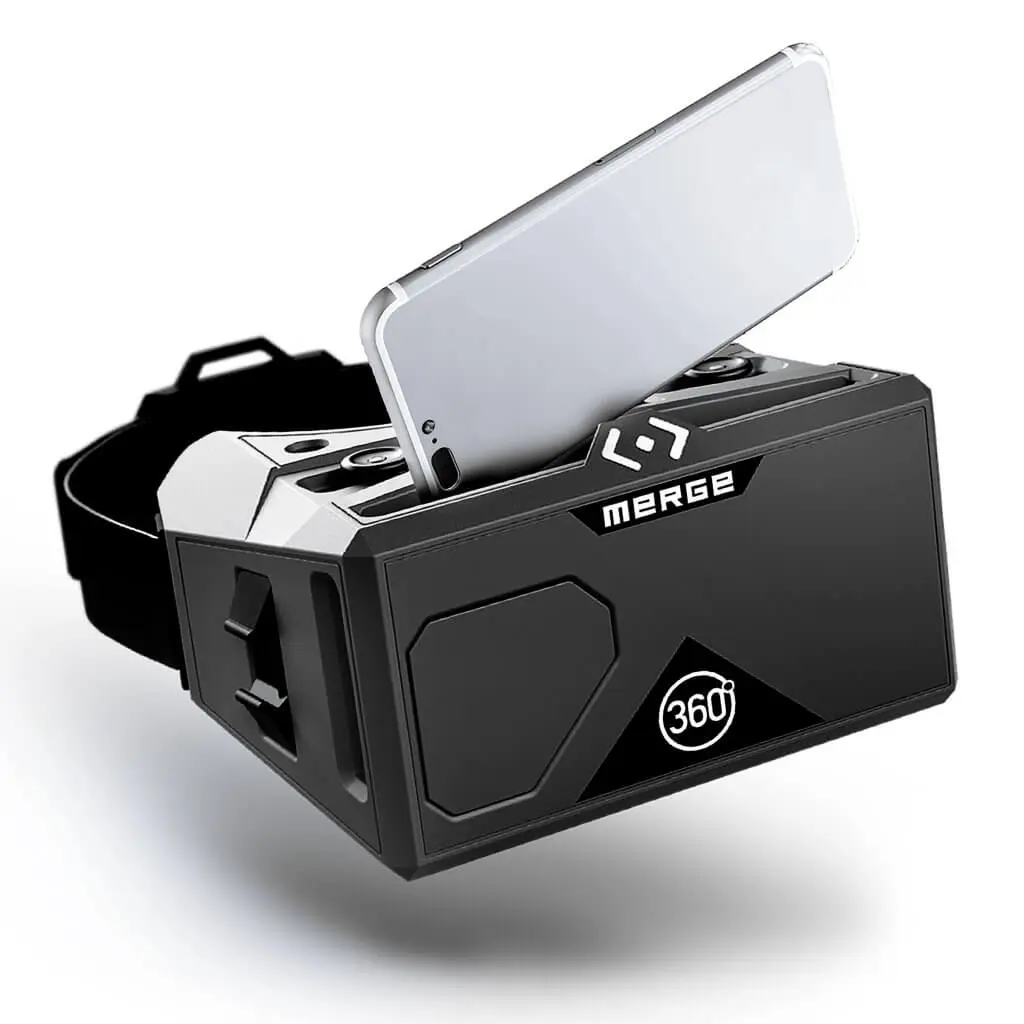 Manufactured by MERGE, the MERGE VR headset fits phones from 4.8 to 6.2 inches screen size (almost all phones). Users can also enjoy a VR experience with 96° field of view (FOV). In addition, two control buttons enable a better interaction with the virtual reality.
It has a comfortable design and an adjustable strap. The device is user-friendly and adjusts to the user's sight.
MERGE VR Headset Features
Kid-friendly: the device and the smartphone inside of it are shock-resistant.
Comfortable design: adjustable, soft and antimicrobial material.
Compatible with many applications: the device is compatible with Google Play Store and App Store and its many VR applications. It is also possible to enjoy augmented reality (holograms in the real world).
Adjustable strap: for a more immersive VR experience without having to hold the device.
IPD and eye-to-lense adjustment: the Merge headset adapts to the user's sight. It is also possible to wear eyeglasses.
How To Use The MERGE Cube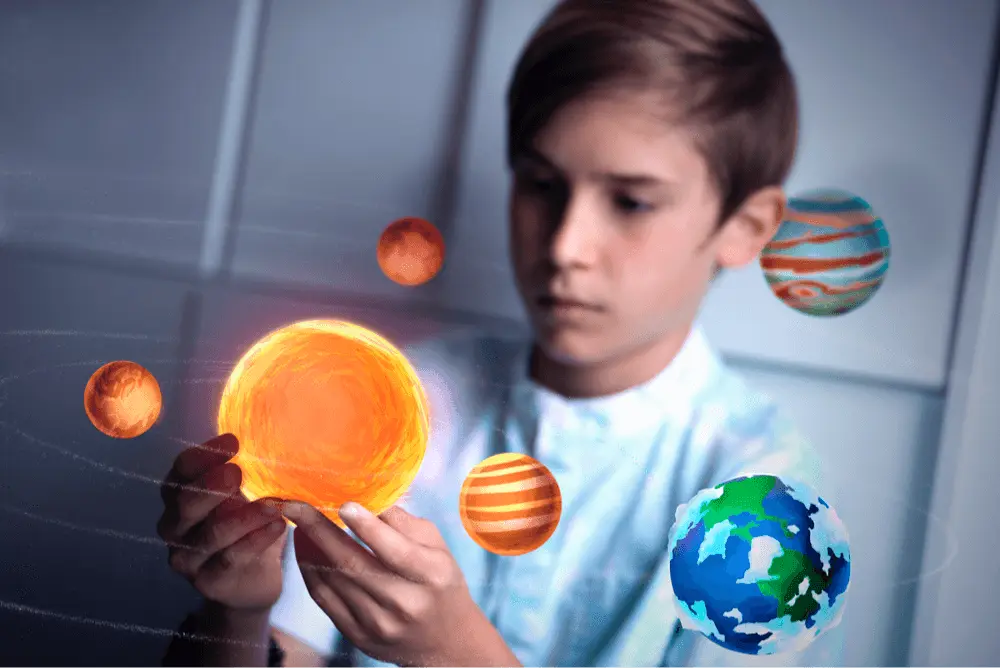 Using a MERGE Cube requires a mobile device that runs iOS or Android. This can be a cell phone or a tablet like an iPad. A stand for a mobile device comes with your Cube, so don't throw away all the packaging in case you need that!
Next, you have to install a MERGE Cube app from the App Store or Google Play Store.
There are a number of apps available to check out:
MERGE Explorer
TH!NGS
Tiltball
Dig!
Cube Conquest
Object Viewer
Defused!
Snake Attack
Party Games
3D Museum Viewer
Rubik's Cube Augmented!
A good one to start with is the TH!NGS app. It has a variety of different mini experiences that will give you a flavor for everything that the cube is capable of.
Another great app for first time users to try is the 3D Museum Viewer.
MERGE Explorer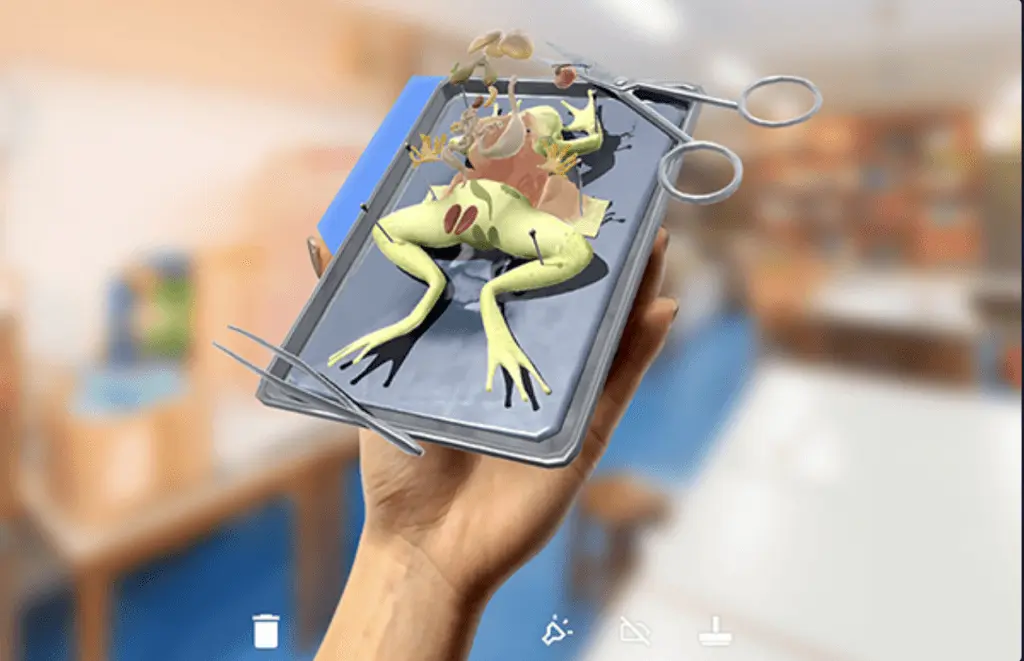 The MERGE Explorer app is an augmented reality learning tool for elementary and middle school kids. MERGE Explorer lets students investigate a smoking volcano, examine a great white shark, and hold the earth in the palm of their hands.
Students learn about topics such as earth science, life cycles and traits, ocean animals, space systems, structure and properties of matter, energy, waves, light, sound and more.
Teacher who want to get started with the MERGE Cube should check out the Explorer app for a lot of fun and interactive ways to teach their kids.
Once you have an app installed, open the app on your device. The game will walk you through the getting started guide. Hold the MERGE Cube in front of the camera and point your device at it. Each side of the cube offers a different experience, so be sure to explore all sides.
What's your experience using the MERGE Cube? Let's hear from you using the comment box below.