Have you ever wanted to play PlayStations games on the Steam Deck? With an app called Chiaki and a feature called Remote Play, you stream PS5 games on the Steam Deck easily!
In this guide, I'll show you step by step how to play PS5 games on the Steam Deck. And the best part is that every single game is supported.
If you have any questions after reading this guide, comment down below and let me know!
What is Sony Remote Play?
Remote Play is a feature that allows you to duplicate your PS4 and PS5 games onto other screens that are on the same network. This allows you to turn on your PS5 console and play games on another TV, monitor, or Steam Deck without using the TV screen that the Playstation is plugged into.
Your PS5 provides streaming to the Steam Deck wirelessly over your internet connection.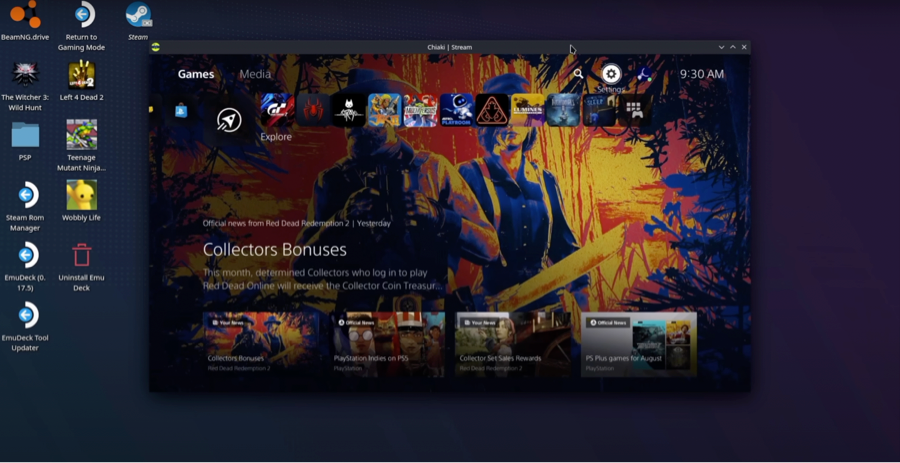 Requirements to Use Steam Deck Remote Play
To get Sony Remote Play working for PlayStation 5 games, here is what you'll need:
Steam Deck
A PlayStation 5 or PlayStation 4 game console
Keyboard and Mouse (Bluetooth preferred) (optional)
USB-C Dock for the Steam Deck (if you don't have a Bluetooth keyboard and mouse) (optional)
A keyboard and mouse just make navigating the Deck's Desktop Mode easier. It is not required to get things setup and working
How to Setup Sony Remote Play for the Steam Deck
To start, hold down the power button on the Steam Deck and select Desktop Mode. Your Deck will restart and boot into desktop mode.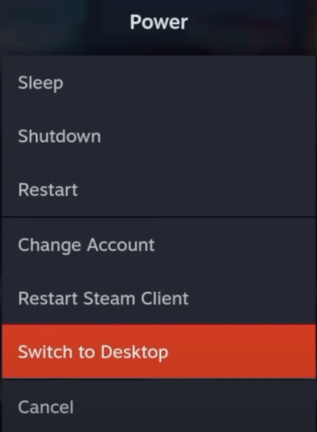 Optional: Next, you need to connect your keyboard and mouse to your Steam Deck. If you have wired accessories, you can plug those into a USB-C hub and plug the hub into the charging port on the Deck. If you have Bluetooth accessories, you can click on the Bluetooth icon in the bottom right toolbar on the Deck and pair your accessories (make sure they are in discovery mode to pair them).
Open up the Discover app in the Deck toolbar and then search for Chiaki. Chiaki is a client for PlayStation Remote Play that will be your interface to play games off of.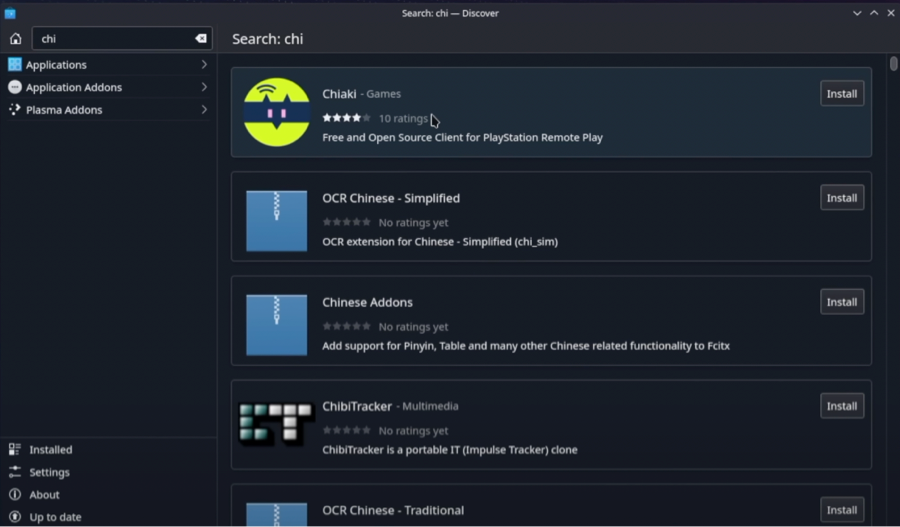 Next, you have to get your Playstation Network ID and paste it into Chiaki. Go to this website: https://trinket.io/embed/python3/52183a157e?outputOnly=true&runOption=run&start=result&showInstructions=true
Copy the URL in the screen that starts with auth.api.sonyentertainment… and paste that into a new browser tab.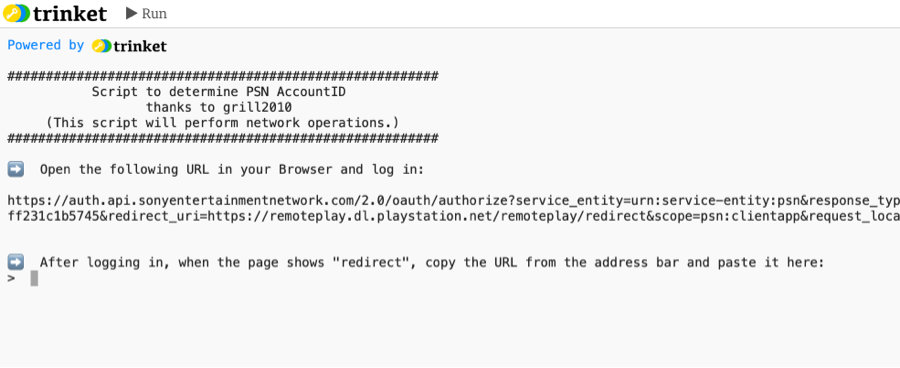 In the web page that pops up, log into your PlayStation Network account.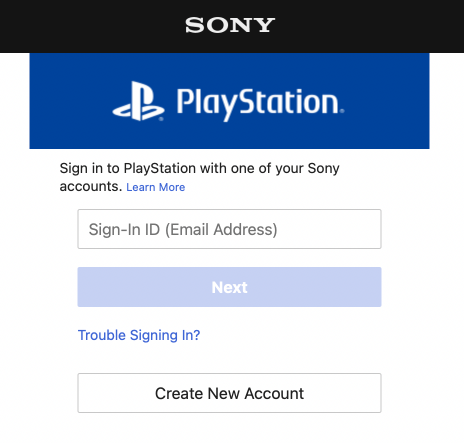 Sign in until you see a blank page that says "redirect" in the top left corner. Copy the URL from your browser and paste that back into the Trinket IO tab and hit Enter.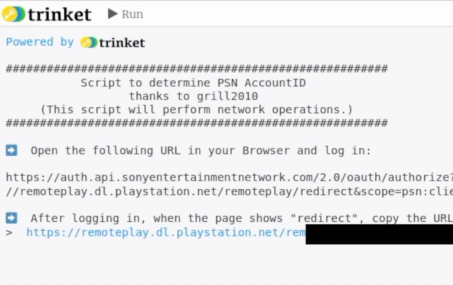 You should see some other text pop up and at the bottom, a message that says "This is your account ID." If you don't see this, refresh your browser, paste in the URL again, and hit enter again. Copy this PSN account ID!
Now, launch the Chiaki app that you installed on your Steam Deck above. Make sure that your PS5/PS4 is turned on at this point too. You should see your console listed here.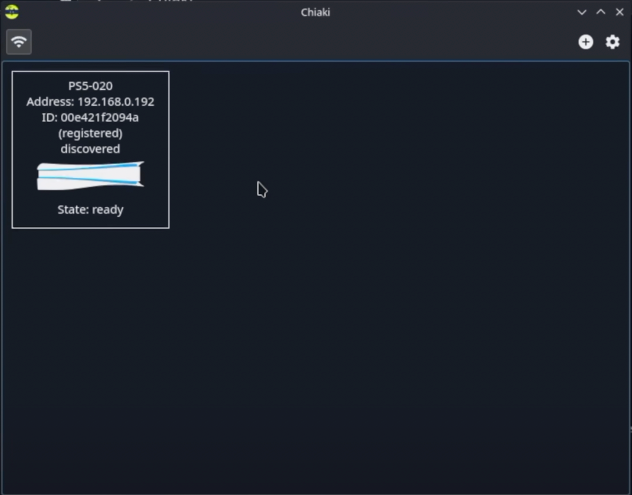 Double click on your console and then paste the account ID you copied above into the PSN account ID field.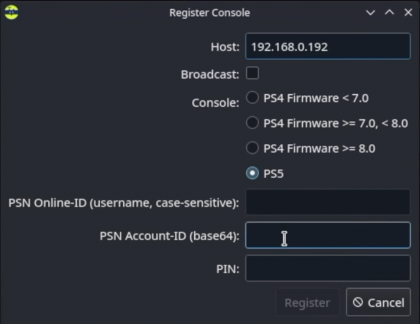 Go over to your PS5/PS5 and you will need to add a Remote Play device, which is different for each console:
PS5 = Go to Settings > System > Remote Play > Link Device
PS4 = Go to Settings > Remote Play Connection Settings > Add Device
Your PlayStation will give you an 8-digit code. Go to the Chiaki app on your Deck and type this code into the PIN field and then click on Register.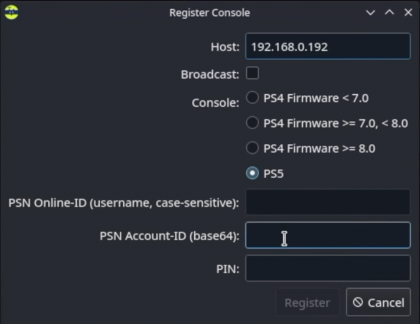 Your Chiaki app is now setup to run PlayStation Remote Play whenever you want! As a last step, you'll want to add Chiaki into your Steam Library so that you can launch it from Gaming Mode in the future.
How to Add Chiaki into Steam on the Deck
Launch Steam while still in Desktop Mode.
Navigate to Games > Add a Non-Steam Game to My Library.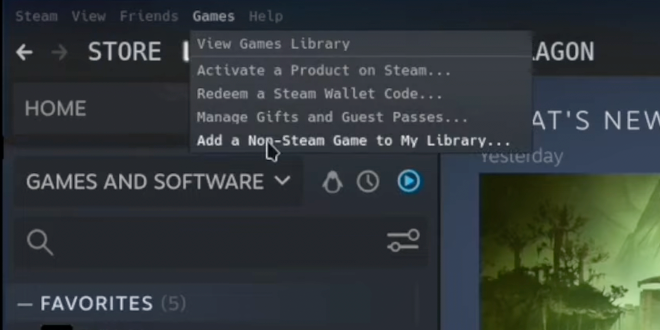 Add a checkbox beside Chiaki and then click Add Selected Programs.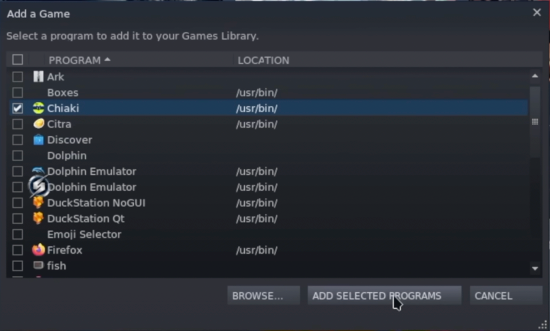 Close Steam and then from the Desktop, double click on Return to Gaming Mode.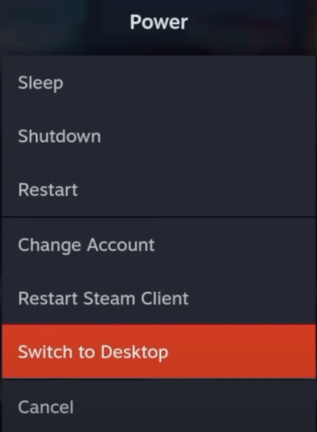 In your Steam library, notice a tab on the far right labelled Non-Steam. Go here to view and run Chiaki.
Chiaki Steam Deck Controls
For the most part, all of the controls on the Steam Deck will mirror your PS5 Dualsense controller. So, your analog, d-pad, and buttons will all map directly one-to-one.
Your Steam Deck does not have the PS button on it, so this might be confusing at first. To press the PS button on the Steam Deck, you have to press the Steam button + the left D-Pan button.
How to Connect the Playstation Controller to the Steam Deck
If you would prefer to play with the standard Playstation DualSense or DualShock controller, you can sync it up to your Steam Deck. To connect it to your Deck:
Press the Steam Button on your Steam Deck
Select Settings
Click on the Bluetooth option
Turn on the Bluetooth toggle if it is not already on
Press and hold the PS button and Share button (on a DualShock 4 controller) or PS button and Create button (PS5 DualSense controller) until the lights on the controller flash.
Under the "Available to Pair" heading on the Deck, click on "Wireless Controller", which is your Playstation controller.
Your Playstation controller is now connected to the Steam Deck!
Chiaki or Steam Deck PS5 Remote Play Not Working? Try These Things
Once you get the Chiaki app to see your PlayStation on your network once, things should work automatically. If you are having trouble with gameplay, here are some common fixes:
Make sure that your Steam Deck and your PlayStation are connected to the exact same Wi-Fi network.
Restart both your Steam Deck and your PlayStation and then turn on your PS5/PS4 before you launch the Chiaki app.
Launch Konsole and run the commands listed above again in order to resync Chiaki with your PlayStation Network account.
If you are still having trouble, comment down below and let me know what your issue is!
What Playstation Games Support Remote Play on the Steam Deck?
Starting with the PS4 and continuing to the PS5, every single game must be developed to support Remote Play. So, you can use the Steam Deck to play any PS5 game you have in your library!
For the PS3, Remote Play was not a mandatory feature and it was sparsely implemented into the game. About 30 PS3 games support the feature for gameplay:
Aqua Vita
Anarchy: Rush Hour
Bejeweled 2
Bionic Commando rearmed
BlazBlue: Calamity Trigger
Chaos; Child
Chariot
FirstPlay
God of War Collection
Gundemonium Recollection
High Stakes on the Vegas Strip: Poker Edition
Ico & Shadow of the Colossus Collection
The Idolmaster
Imabikiso
Lair
LEGO Batman
Life with PlayStation
Mainichi Issho
Misato Katsuragi's Reporting Plan
Peggie
Peggie Nights
PixelJunk Eden
PixelJunk Monsters
PixelJunk Shooter
PlayTV
Robitics;Notes
Retro/Grade
SingStar
SingStar 2
SingStar ABBA
SingStar Viewer
Tokyo Jungle
VidZone
Weekly Toro Station
Zuma
Video Tutorial: How to Play PS5 Games on the Steam Deck
If you need any more help, follow the video below to get Chiaki setup on your Deck in order to play PS4/PS5 games.
Conclusion
With ten minutes of effort, you can setup PlayStation Remote Play and Play PS5 games on the Steam Deck. The Chiaki PS5 app works very well and is reliable. Every single PlayStation game has support for this feature and it works pretty well for everyone.
I recommend using a keyboard and mouse to navigate your Deck in Desktop Mode, but this is entirely up to you.
If you have any other questions, comment down below and let me know.