Shadow is a remote gaming PC service that gives you a virtual PC that can run all of the latest games. In this guide, we'll show you how to setup Shadow PC with the Oculus Quest so that you can have a fully-usable gaming PC for virtual reality games.
With Shadow PC, you pay a monthly fee for the service. This way, you don't have to spend hundreds of dollars on a pre-made full gaming PC. Or money building your own VR-ready PC. It's a revolutionary new service that has gathered a lot of attention.
With an Oculus Quest and the Virtual Desktop application, you can play all PCVR games on your Quest.
Comment down below if you have any trouble getting set up!
What is Shadow PC?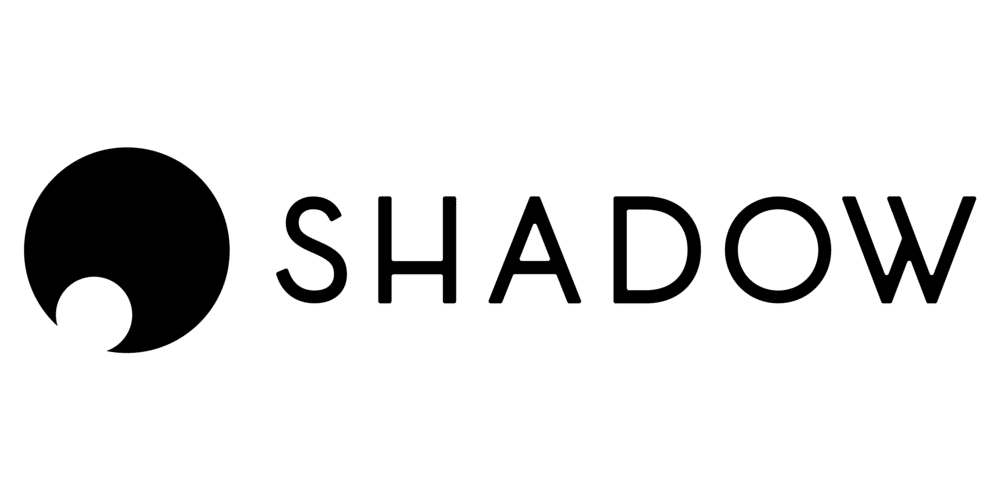 Shadow PC is a remote gaming PC service that gives you virtual access to a full computer setup in the cloud. The specs of the PC are equivalent to a high-end gaming PC. In recent months, Shadow has been a popular option for people to get a gaming PC without buying all of the components.
Specifically with the Oculus Quest, users can use Virtual Desktop to stream PC VR games remotely to their Quest headset. With our Virtual Desktop setup guide, you can play games with minimal latency and it will feel just like you have a PC in your home.
Specs
There are three different configurations of Shadow that you can rent:
Boost
GPU = GTX 1080 equivalent or better
CPU = 3.4 GHz – 4 Cores
RAM = 12 GB
Storage = 256 GB
Ultra
GPU = RTX 2080 or equivalent
CPU = 4 GHz – 4 Cores
RAM = 16 GB
Storage = 512 GB
Infinite
GPU = TITAN RTX or equivalent
CPU = 4 GHz – 6 Cores
RAM = 32 GB
Storage = 1 TB
Price
The price of the three Shadow PC configurations are as follows:
Ultra = $11.99 per month
Boost = $24.99 per month
Infinite = $39.99 per month
You can sign up for Shadow on their official website. You have to go on a waitlist for your cloud PC and Shadow will contact you when it is ready to set up. The wait times differ by country and state, so click on this link to find out exactly when you will be able to setup Shadow PC.
When you get the email to setup Shadow PC, use the instructions below to setup Shadow PC with the Oculus Quest.
How to Setup Shadow PC With the Oculus Quest

In this guide, we'll show you how to setup Shadow PC with the Oculus Quest so that you can wirelessly play PC virtual reality games from the cloud.
Total Time: 20 minutes
Setup Shadow PC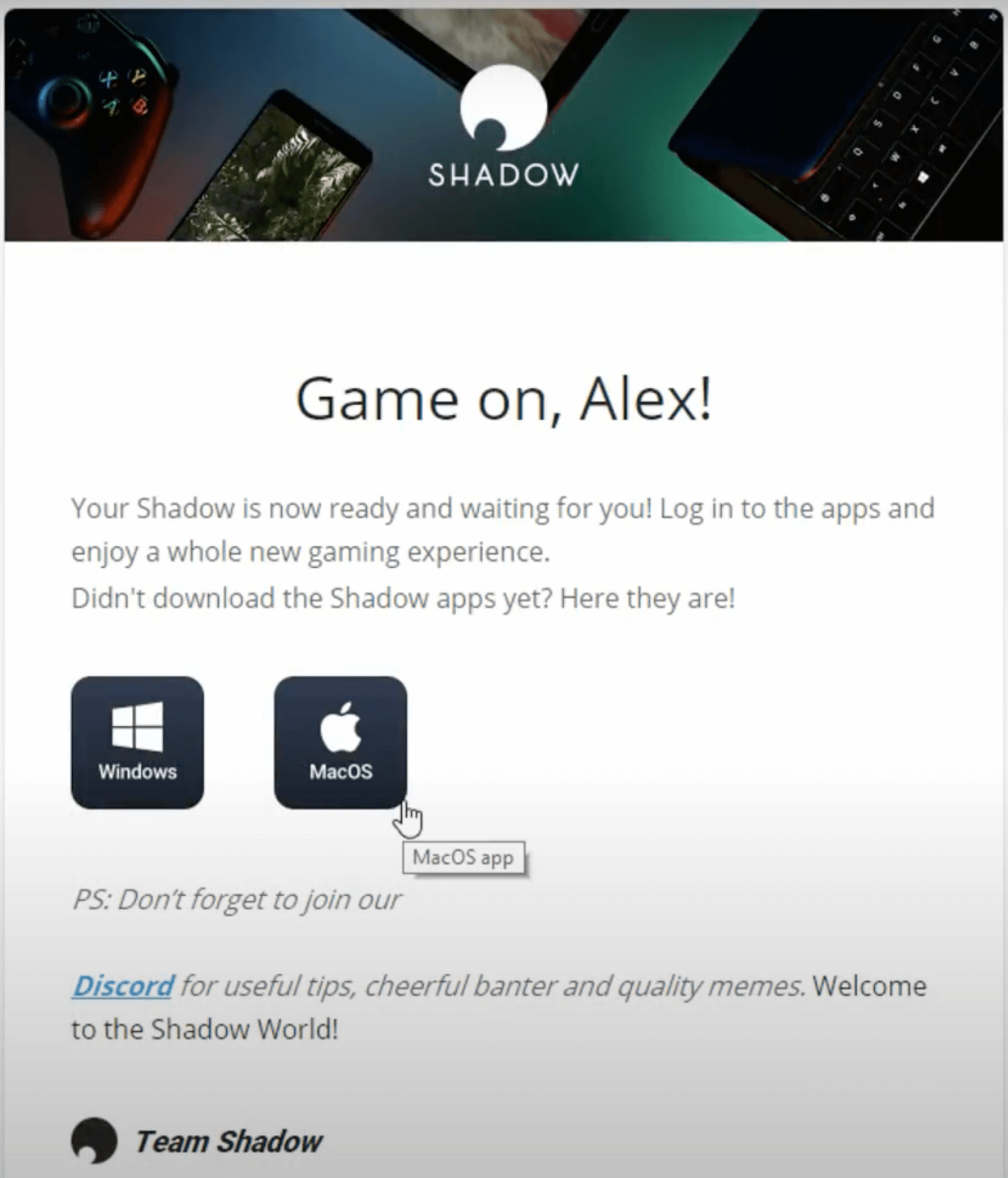 When you are off the waitlist you'll receive the email from Shadow to setup your cloud PC. Follow the instructions to get things configured by clicking on the Windows or Mac link in the email and follow instructions to install Shadow on your regular computer.
When you launch Shadow on your computer, you'll have to login with your credentials.
Configure Shadow PC's Settings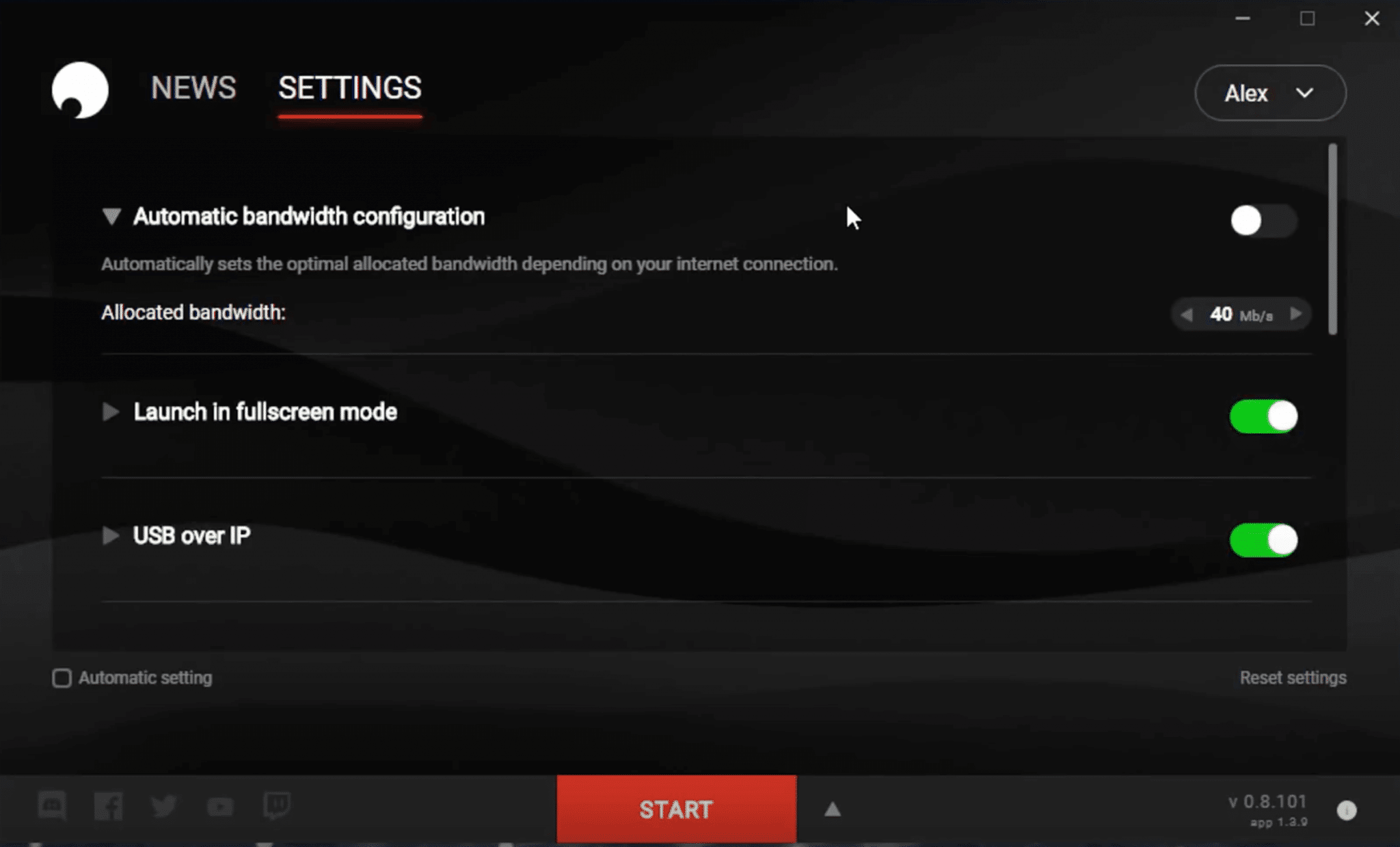 Before you start your Shadow PC, turn off Automatic bandwidth configuration and set your allocated bandwith according to your internet download speed test:
< 20 mbps = allocated bandwidth of 10 mbps
Between 20 and 30 mbps = 15 mbps
Between 30 and 40 mbps = 20 mbps
Between 40 and 50 mbps = 30 mbps
Over 50 mbps = 40 mbps
Then, you can click the red Start button to load up your Shadow PC. If this is your first time, you'll have to run through a basic Windows setup before you can see your Desktop.
Buy Virtual Desktop From Oculus Store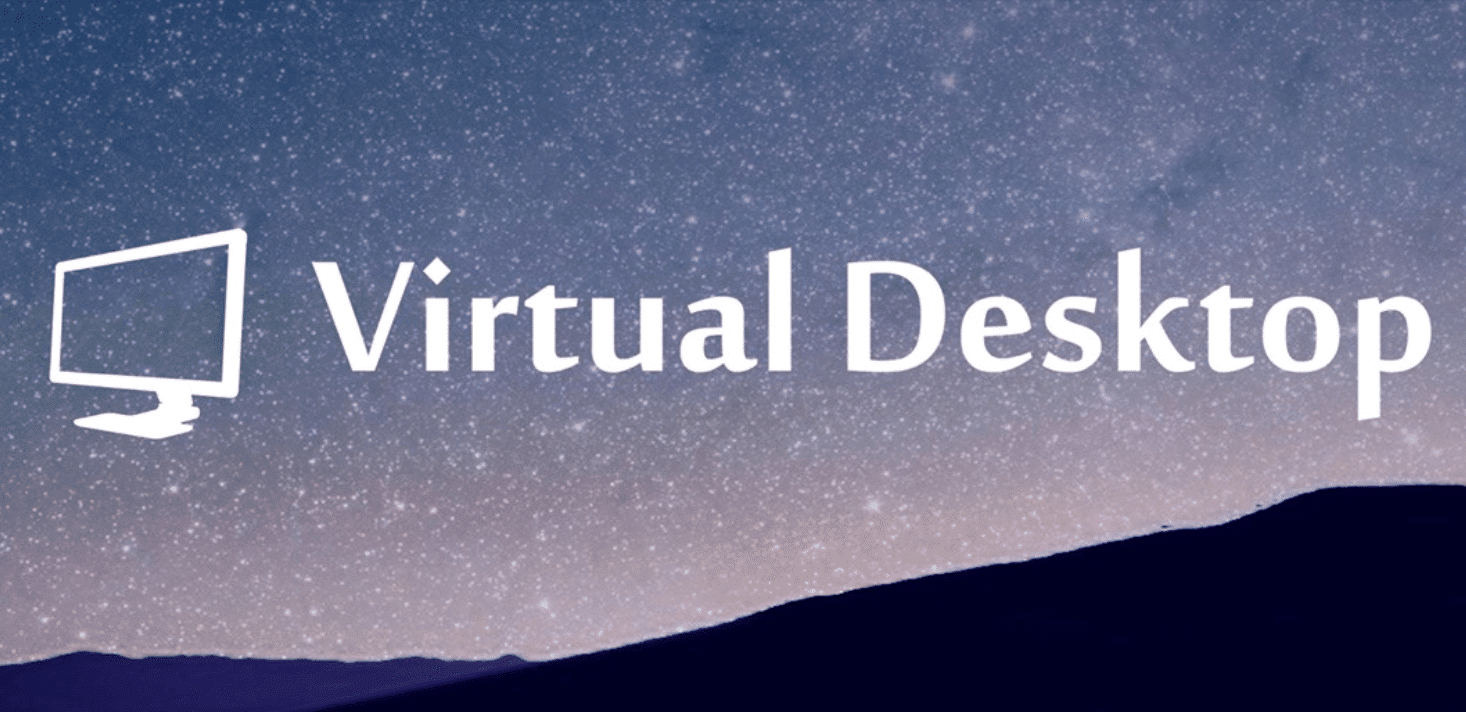 Use the Oculus app on your phone or on your headset to download Virtual Desktop from the Oculus Store onto your Oculus Quest VR headset.
Install the Virtual Desktop Mod from SideQuest

The SideQuest version of Virtual Desktop provides additional features that aren't found on the one in the Oculus Store. Notably, you can't wirelessly stream PC-VR games without the SIdeQuest version of the app.
Once you have the original version of VD installed from the Oculus Store, click here to visit the SideQuest version of Virtual Desktop. Click on Install Latest and let SideQuest install VD on your Quest.
Download Streamer App on Shadow PC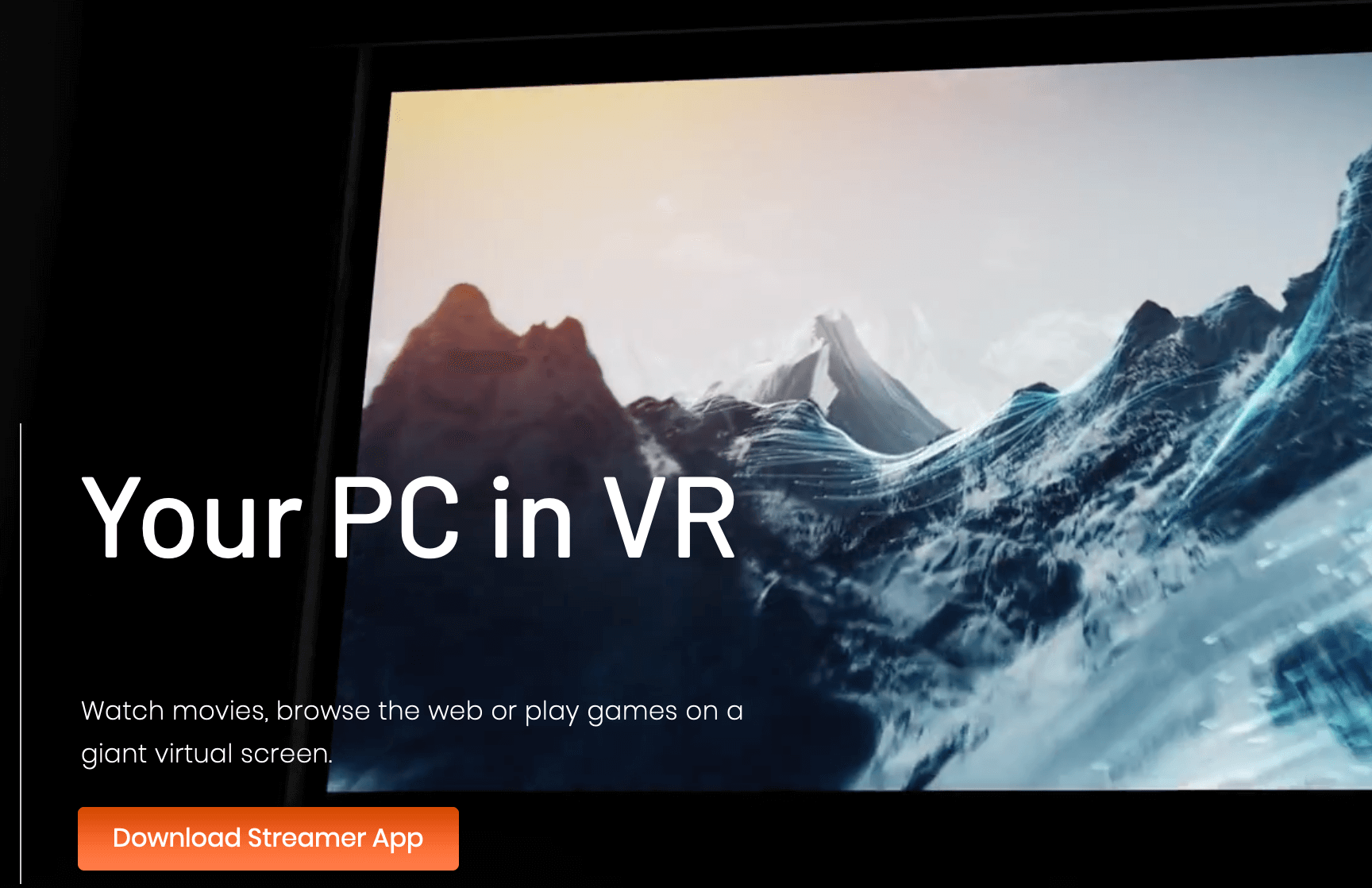 On your Shadow PC, you have to download and install the Streamer app that works with Virtual Desktop. Go to the official Virtual Desktop website and click on Download Streamer App.
Download Steam, Stream VR, and Oculus Home PC Apps

In Shadow PC, download and install Steam, Steam VR, and Oculus Home. During the install of Oculus Home, you can click on skip headset setup. Make sure you reboot your Shadow PC after you are done the install. You can also download or log in to Steam and get any games you wish to place on your VR headset.
Set Your Dedicated Router to Access Point Mode (Recommended)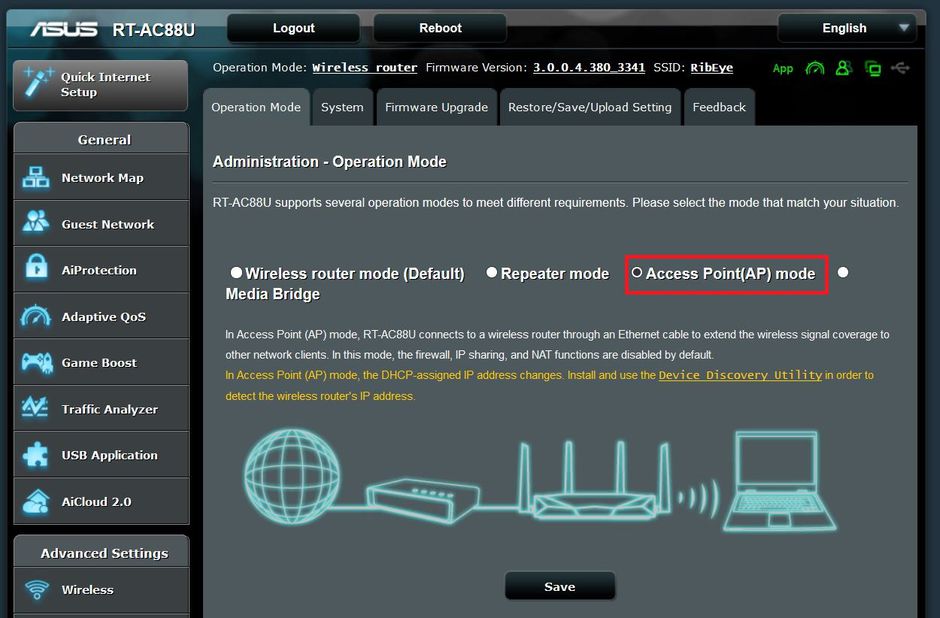 A dedicated router is highly recommended for virtual desktop to Oculus Quest streaming. Take your dedicated router, power it up, and connect to it wirelessly with your PC.
Go through the general setup progress to pick a name and password and get it setup on your network. Make sure that you turn on Access Point mode. This can be different for each router, but will most likely be a toggle button in the settings.
Connect Your Access Point to Network and PC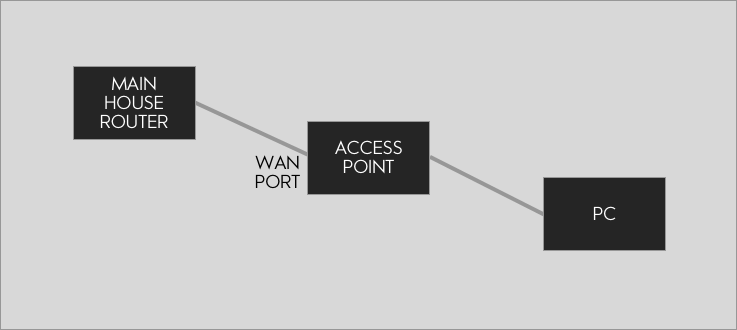 Connect an ethernet cable from your main house router to the WAN port on the dedicated AP router. Connect a second ethernet cable from your PC to the dedicated AP.
Lastly, connect your Oculus Quest to your new 5GHz access point Wifi connection.
Configure Virtual Desktop Streamer Application
Launch the Streamer application in Shadow PC. In the settings, make these changes:
Change the codec to H.264
Uncheck the option to Automatically Adjust Bitrate
Launch Virtual Desktop & SteamVR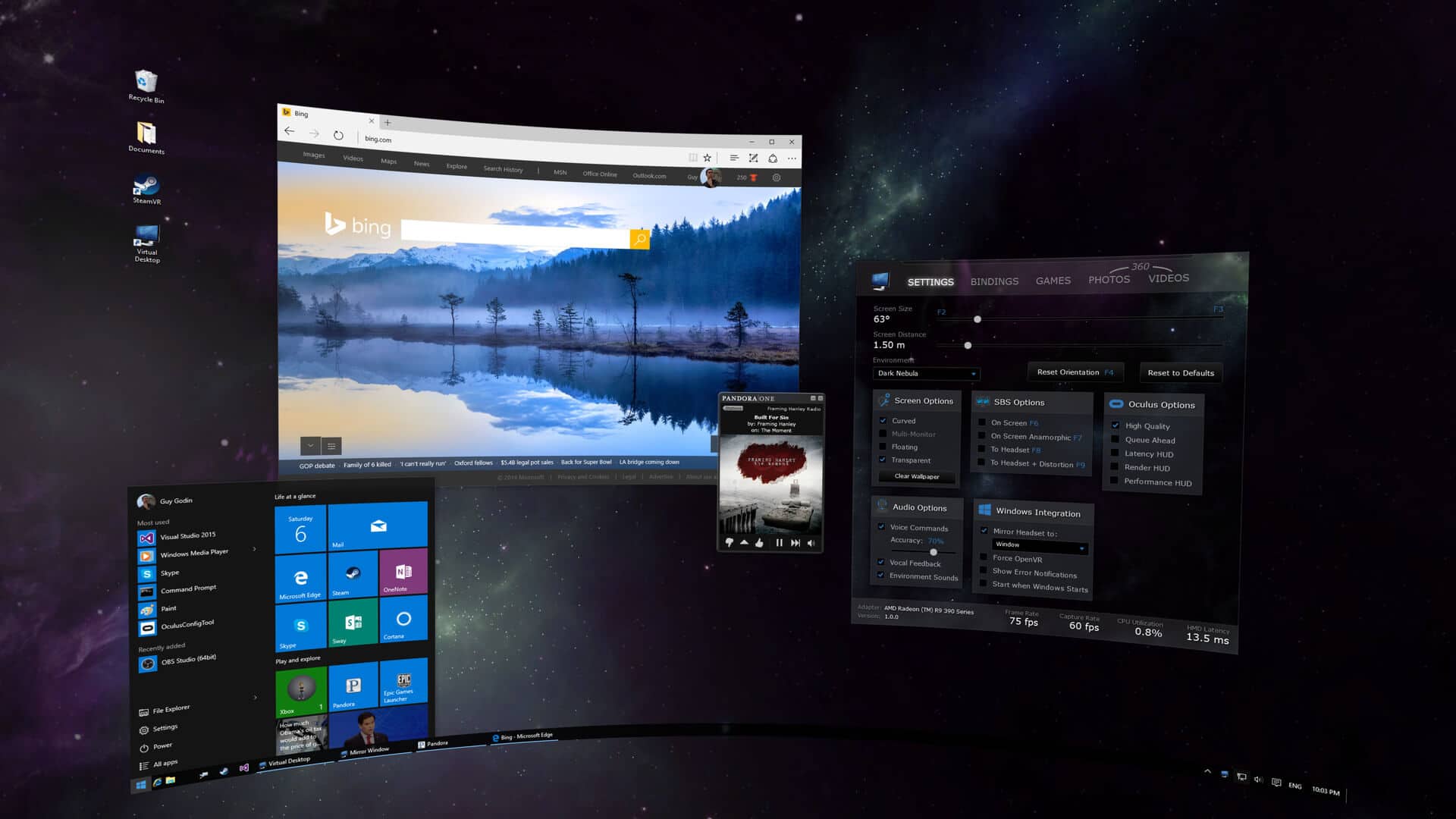 Keep Shadow open and launch Virtual Desktop on the Oculus Quest. Connect to your Shadow PC and then launch SteamVR inside of Virtual Desktop.
Configure SteamVR Settings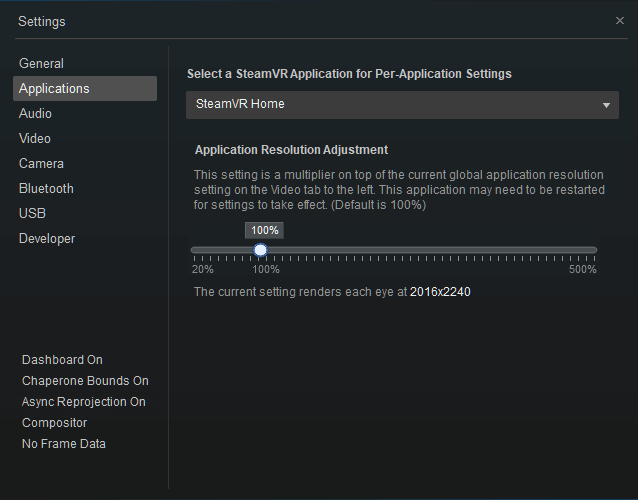 In SteamVR, navigate to Settings > Video and set the Application Resolution to 100%.
Configure Virtual Desktop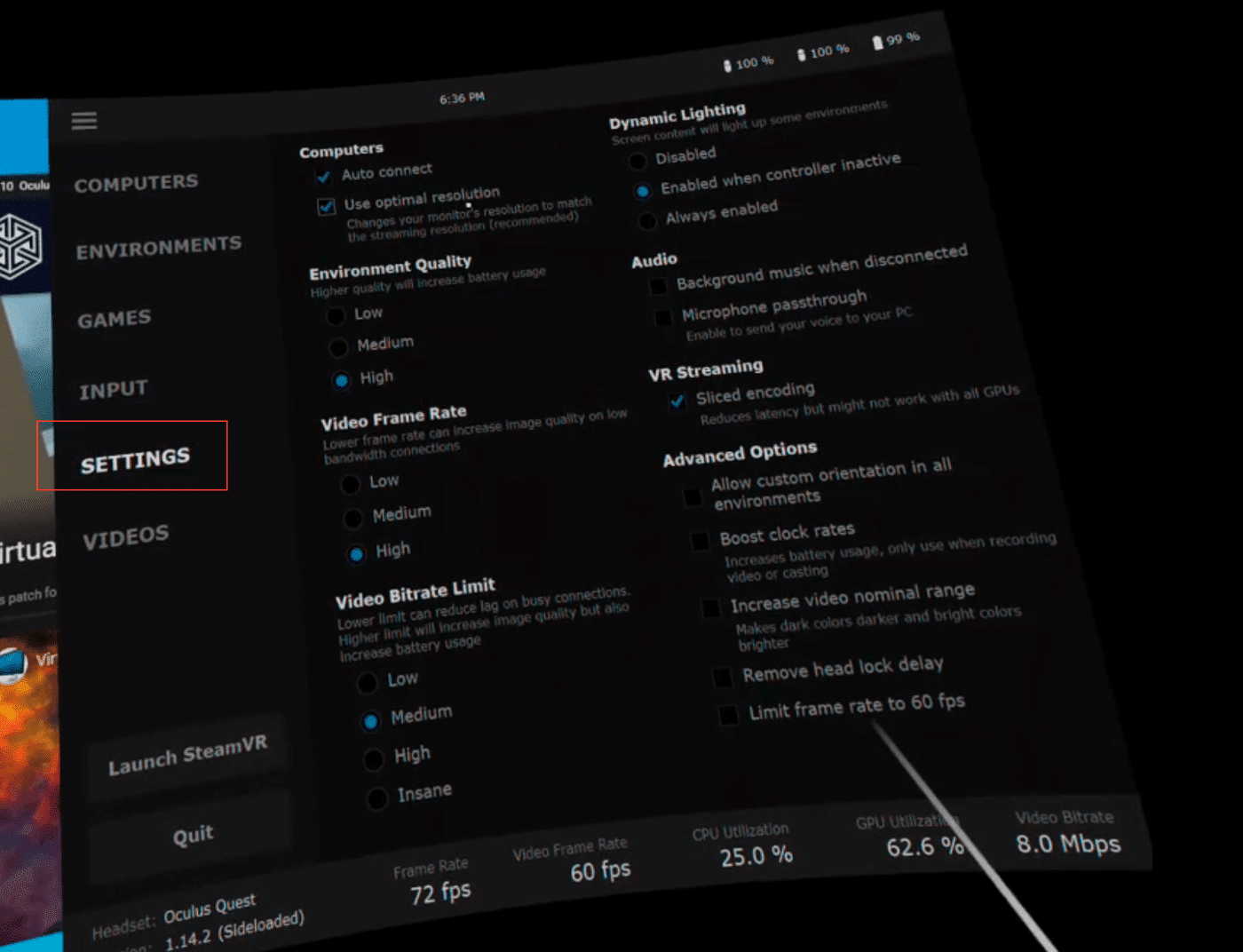 Launch the Virtual Desktop settings and make the following changes:
Disable Sliced Encoding
Set Video Frame Rate to High
Set Video Bitrate Limit to Low
Launch Games and Play!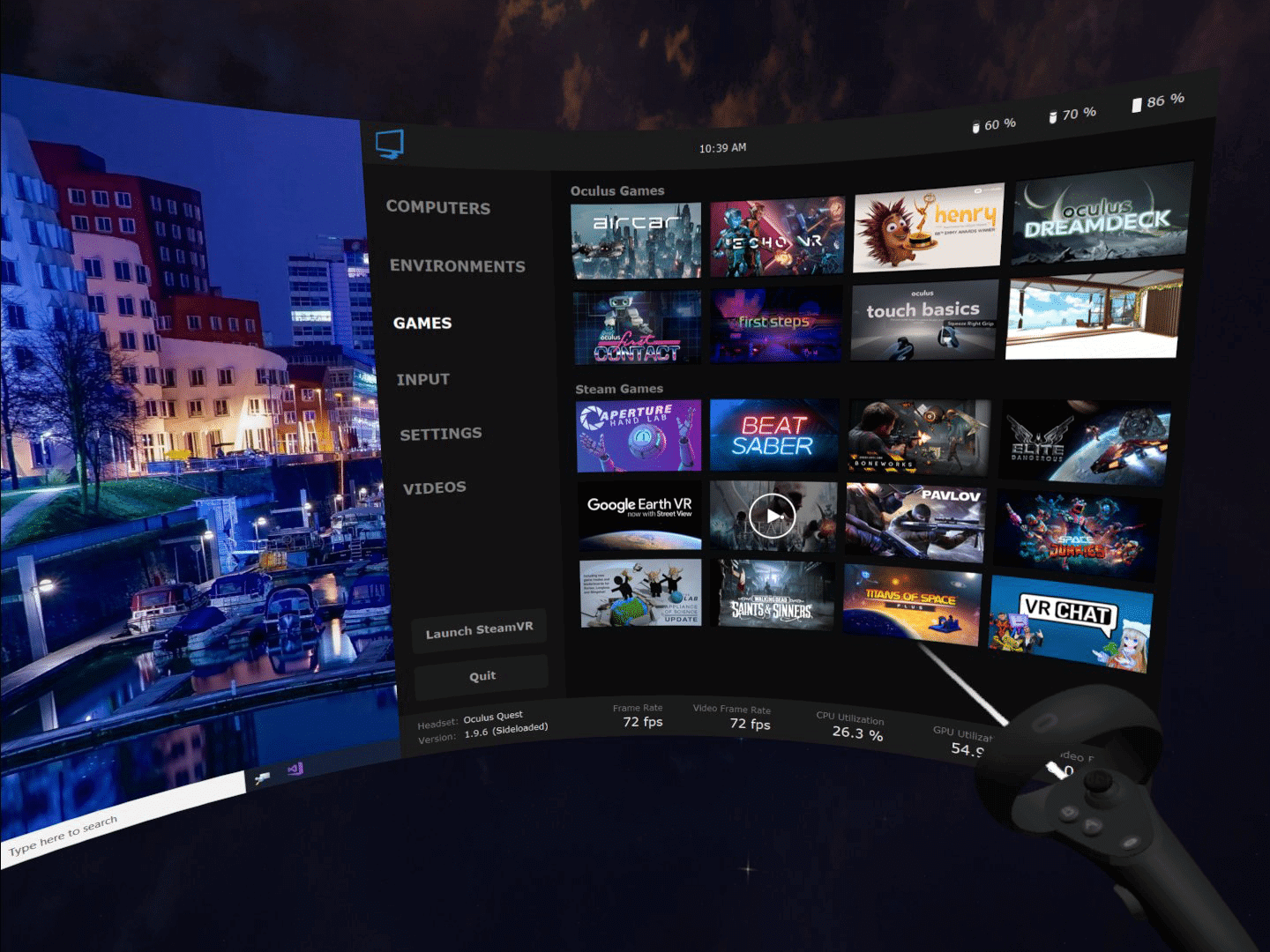 You are now configured and ready to play PC VR games from your Shadow PC! With this setup, you should be optimized for low latency on your Shadow cloud PC.
You should now be able to wirelessly place any VR game in your Oculus Quest headset. You've setup Shadow PC and it will handle all game processing remotely in the cloud. Your Quest VR headset will render the game in the virtual desktop app. It will feel like you are playing a VR game the same as on the Quest natively.
Are you having any trouble trying to setup Shadow PC? Comment below and we will help you out the best we can!