This is the ultimate guide to Meta Quest hand tracking. We cover verything you need to know about using your hands as your controllers on the Meta Quest headset:
What hand tracking is and why it's awesome.
Tips for using hand tracking in games instead of your Oculus touch controllers.
The best Meta Quest 2 games which use hand tracking.
NEW: Oculus has enabled a new 60 Hz hand tracking mode. We have details about that below. We've also added new games into our list below.
If we haven't covered anything specific, comment below, and we'll answer you. Contact us if you are a VR developer making a game that supports hand tracking! We'd love to feature your game in this guide!
Must-read: Meta Quest Pro: All you need to know
What is Meta Quest Hand Tracking?
Hand tracking is a feature that allows you to use your hands instead of the Oculus touch controllers. With hand tracking, you can interact with objects more naturally using your fingers instead of a controller.
Hand tracking is a feature usually reserved for more advanced and expensive VR headsets. Its inclusion in the Meta Quest is a big win for casual VR players looking to use advanced features. Some VR headsets, like the Meta Quest Pro, have an advanced hand tracking feature that lets you use your hands instead of the controllers.
Meta does not consider hand tracking to be an experimental feature anymore. It can be utilized by any VR game for the Meta Quest.
The Meta Quest 2 also comes with full hand tracking capabilities.
How Does Hand Tracking Work?
Meta Quest hand tracking uses the cameras on the outside of the Meta Quest to track the position of your fingers and hand. Once calibrated, it uses sophisticated internal software to track the movement of your hand in real time.
Inside of the Oculus menu screens, here are some universal hand gestures which you can use:
| Gesture | Purpose | Description |
| --- | --- | --- |
| Point and Pinch | Select | Point ahead at something until a cursor appears and then pinch your thumb and finger together to select. |
| Pinch and Scroll | Scrolling | Pinch your index and thumb finger inward and move up, down, left, or right to scroll. |
| Palm Pinch | Go back to Oculus Home | Point your palm at yourself at eye left and hold your thumb and index finger together until the Oculus icon fills up and then release. |
Here are some demo pictures to help you learn each gesture.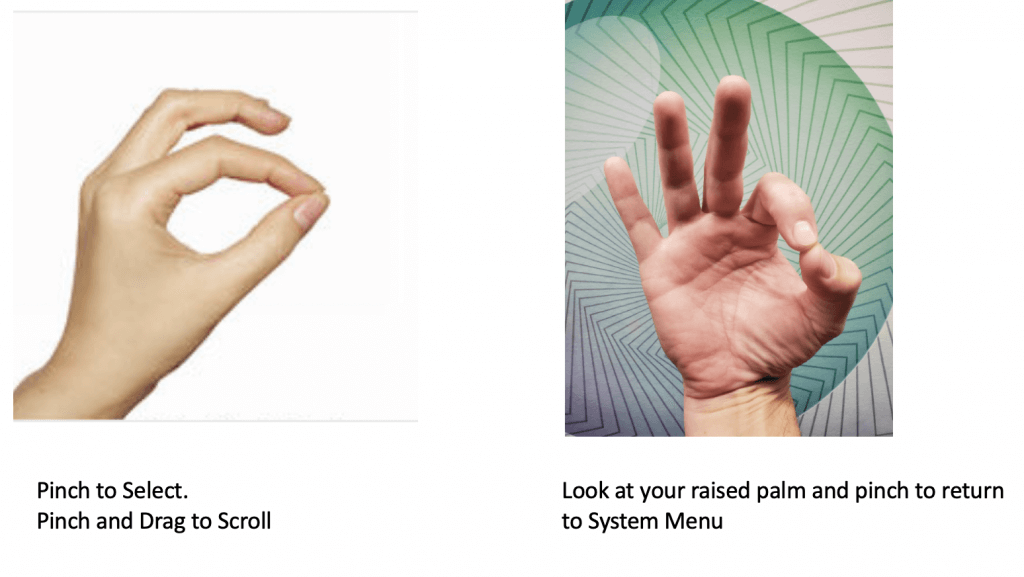 How to Turn Meta Quest Hand Tracking On/Off
Hand Tracking can be toggled on or off easily in the Quest settings:
From the Meta Quest home screen, select Settings.
Click on Devices.
Select Hands and Controllers.
Under the Hand Tracking section, you can turn Meta Quest Hand Tracking on or off.
Auto Switching
In this screen, you can also turn auto switching on or off. If auto switching is on, the Meta Quest will automatically detect and switch between hands and controllers. If auto switching is off, then you need to manually enable and disable hand tracking using the button on your universal menu.
60 Hz Fast Hand Tracking Mode
At the end of April 2021, Oculus added support for a 60 Hz hand tracking mode. This feature allows the camera to track your hand movement twice as fast as before. Enabling this feature reduces the latency in hand tracking by 10% and makes improvements during fast motion games.
However, Oculus limits the CPU and GPU power when this feature is turned on, to prevent VR headsets from overheating. So, developers need to optimize their games to change from the standard 30 Hz option.
Next, we look at some of the best hand tracking games available today.
Best Games With Hand Tracking on the Meta Quest
If a game includes functionality for Meta Quest hand tracking, it will be listed as one of the inputs in the game listing on the Oculus Store.
If you've setup SideQuest to sideload onto the Meta Quest, then you have access even more great games and apps that use hand tracking.
The best hand tracking games for the Meta Quest are:
Little Cities
Unplugged
Vacation Simulator
The Curious Tale of the Stolen Pets
Hand Physics Lab
VRWorkout
Cubism
VRTuous
Richie's Plank Experience
Virtual Desktop
The Line
Tea For God
Waltz of the Wizard
Tiny Castles
Handbox
Here are some reviews of the best hand tracking games for the Meta Quest:
Little Cities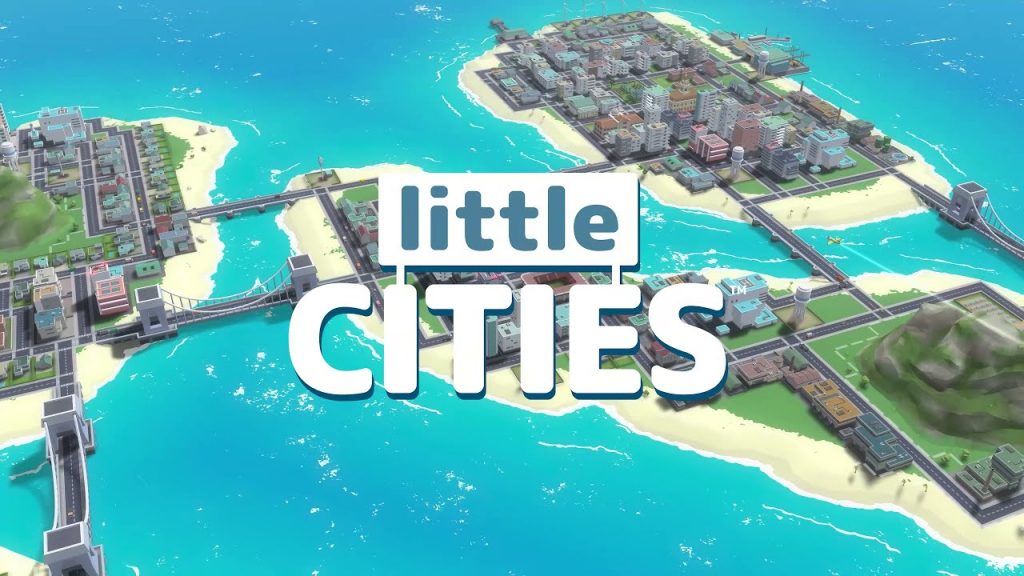 Little Cities is a VR city simulation game that allows you create, manage, and maintain your own city. You have to build roads and amenities to satisfy the population of your city and keep them happy.
Little Cities features full hand tracking support for the Meta Quest. It is one of the largest VR games that provides this support. With hand tracking, you can place objects, navigate your city, and manage your entire game.
In particular, navigating through the menus with your hands is extremely satisfying. Little Cities uses a bubble system to operate. The system lets you open each menu by popping an icon that represents that menu. The bubble system opens a cloud of little bubbles, and you can pop those bubbles to select them.
The interface in Little Cities is more interactive and plays well in virtual reality. The icons are simple to understand, and your options are more refined.
Little Cities is more focused on the laid-back city builder simulator: constructing roads, buildings, placing zones, seeing taxes filling up your pockets, and seeing your town grow. While no past experience is required, if you have experience playing city simulator games, you will quickly become familiar with the environment.
Click here to check out Little Cities.
Unplugged

Unplugged is a Guitar Hero or Rock Band style rhythm game completely designed for virtual reality and hand tracking play. In Unplugged, you hold an air guide and strum to the rhythm of real-life licensed songs. Your fingers have to move to play different notes and stay in key.
The entire game is played without any controllers. The cameras on the Meta Quest track your hand movement in real-time and the crowd in the game responds accordingly.
Unplugged features real-life songs from:
The Offspring
Alt-J
The Hives
Lynyrd Skynyrd
Ozzy Osbourne
Tenacious D
Weezer
Vacation Simulator

Vacation Simulator has added experimental Meta Quest hand tracking into the game. You can now use your human hands to interact in the game and play all of the mini-games. A new DLC called "Back to Job" also adds new tasks and games.
Vacation Simulator is a collection of mini-games centered around Vacation Island. You can interact with bots, get lost exploring the island, or try to set high scores in each game.
Full amenities include:
Experience Vacation Island, your destination for optimal relaxation and/or efficient memory-making!
Customize a virtual YOU for picture-perfect selfies!
Wave to interact with a colorful cast of Bots!
Splash in the silicon sea and bask in simulated sunlight, all without getting sand in your… hands!
Get lost connecting with your roots, nodes, and branches… then get actually lost on a hike!
Elevate your ice-sculpting skills to new heights and reach peak cozy by knitting mittens for a snowhuman!
The Curious Tale of the Stolen Pets
The Curious Tale of the Stolen Pets was one of the first games in the official Oculus store to add full hand tracking support. In this game, you help your grandfather solve different mysteries to find stolen pets. You use your hands as a god-like character to move, manipulate, and interact with miniature worlds in front of you.
Curious Tale is a really awesome introduction to hand tracking on the Meta Quest. Gameplay is light, fun, and interesting. Puzzles are not too hard to solve, which is nice for casual players. Hand tracking is simple enough to learn but takes some time to master.
A lot of hand tracking demos so far only live on Sidequest. If you want to jump in to an official Oculus game and go, Curious Tale is our #1 pick.
Hand Physics Lab
Hand Physics Lab is an excellent starting point for hand tracking. This experience showcases a ton of different ways that you can use your hands in real-time without any controllers, including:
Interactive Buttons and Controllers
Tools (Hammer, Knife, Crowbar)
Building blocks
Drawing board
Egg Painting Station
Typing
Weight lifting
Interactive Puppet
Gravity
Telekinesis and Force Fields
A few minutes in Hand Physics Lab will have you excited at the possibilities of this feature in VR! Hand Physics Lab is available to sideload from SideQuest. If you don't know what that means, check out our SideQuest and top SideQuest games guides.
VRWorkout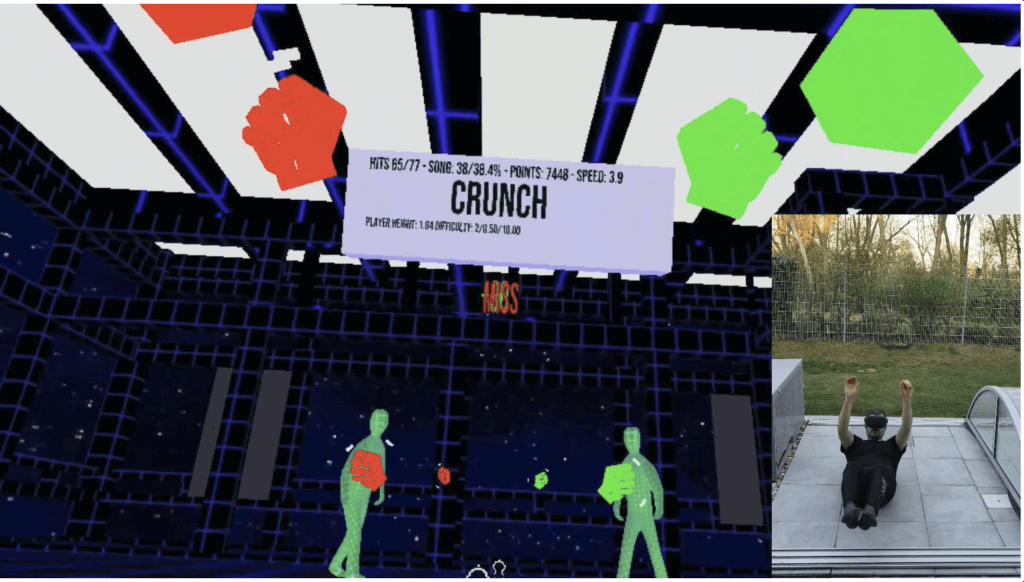 VRWorkout is a VR fitness game that lets you burn calories in virtual reality. Unlike other VR workout games like BoxVR which force you to use Touch controllers, VRWorkout can be done with only your hands!
The game uses hand tracking to count reps and effort, which is a cool behind-the-scenes way to use the technology. You work through various workouts where you have to jump, squat, do pushups, side plans, crunches, running, and burpees.
VRWorkout is also a game that you sideload from SideQuest. We have a full guide on VRWorkout here.
Cubism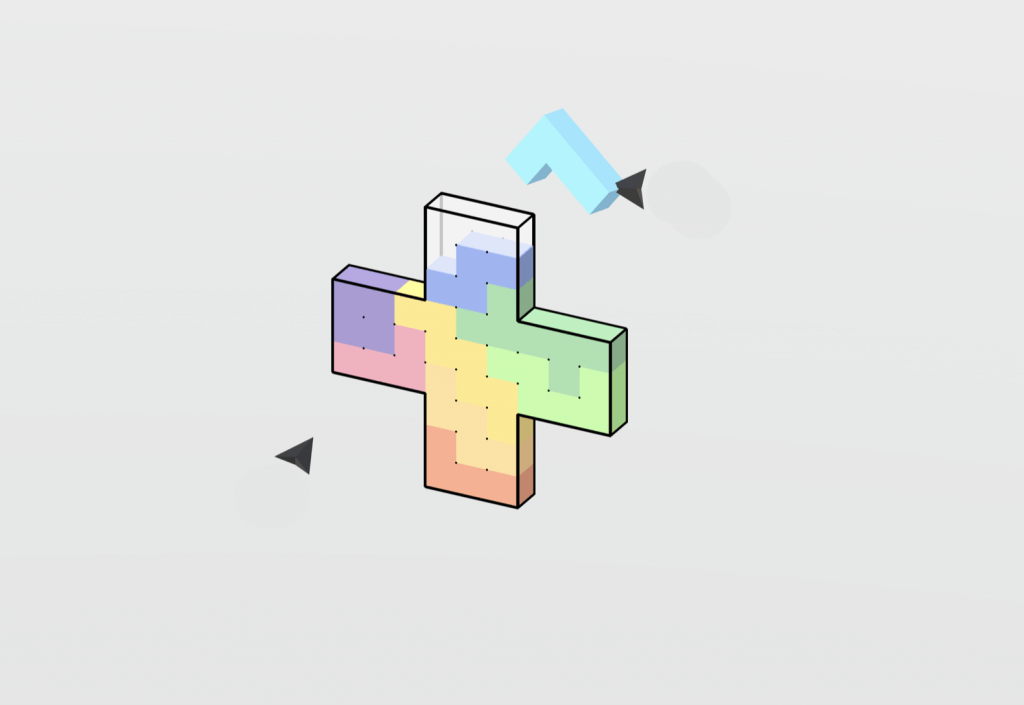 Cubism is a puzzle game where you must fit colored blocks into a specified space. The game is a demo fo a future full release that will come.
Cubism recently introduced hand tracking as a feature so you can pinch and move your hands to manipulate blocks on the screen. It's a good demo of using your hands to play VR without the Oculus controllers.
Sideload Cubism onto your device from SideQuest.
VRtuous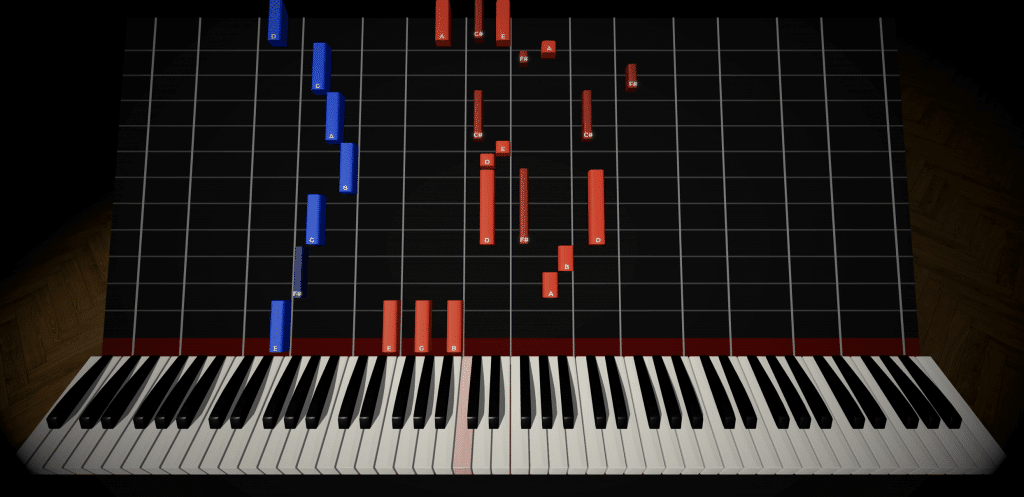 If you've ever wanted to learn how to play piano in VR, then VRtuous is for you. The game uses hand tracking EXCLUSIVELY to teach you. This is a great demo to see how accurate the feature is for Quest headsets.
The game needs you to place your hands on a real piano first to track accurately. If you can do that, you can use your hands in VR. After that, you can import your own music and learn new songs on the piano in real time.
Richie's Plank Experience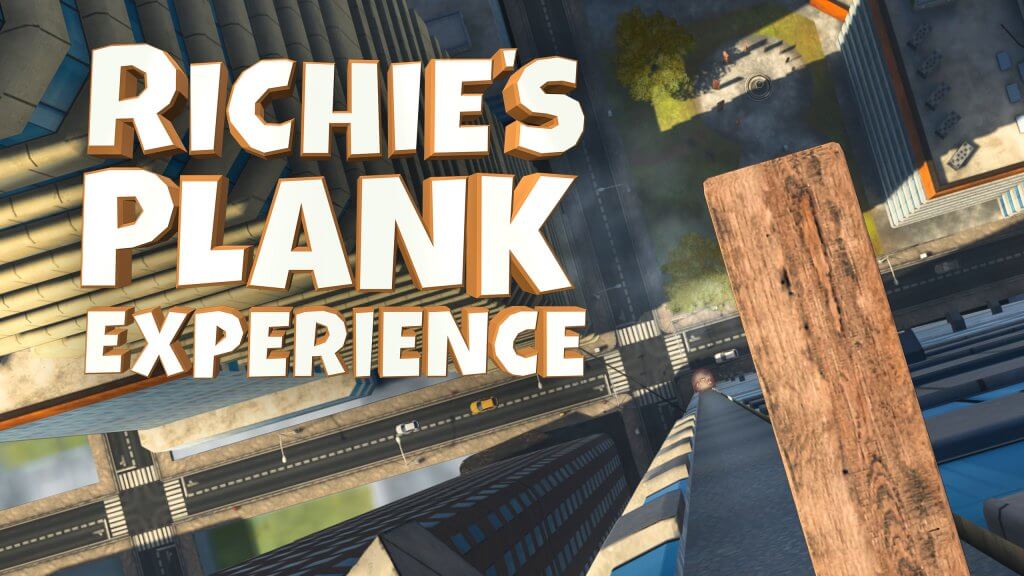 Richie's Plank Experience is one of the original VR games. It is a psychological experience where you have to take an elevator to the roof of a tall building and then walk a plank over and above a city. The game is very popular for new VR beginners and is popular to show off to friends.
The latest version of Richie's now supports Meta Quest hand tracking! This means that you don't have to tether the controllers to your hands to try out this unique game. Simply put your headset on and do everything else with your hands.
Virtual Desktop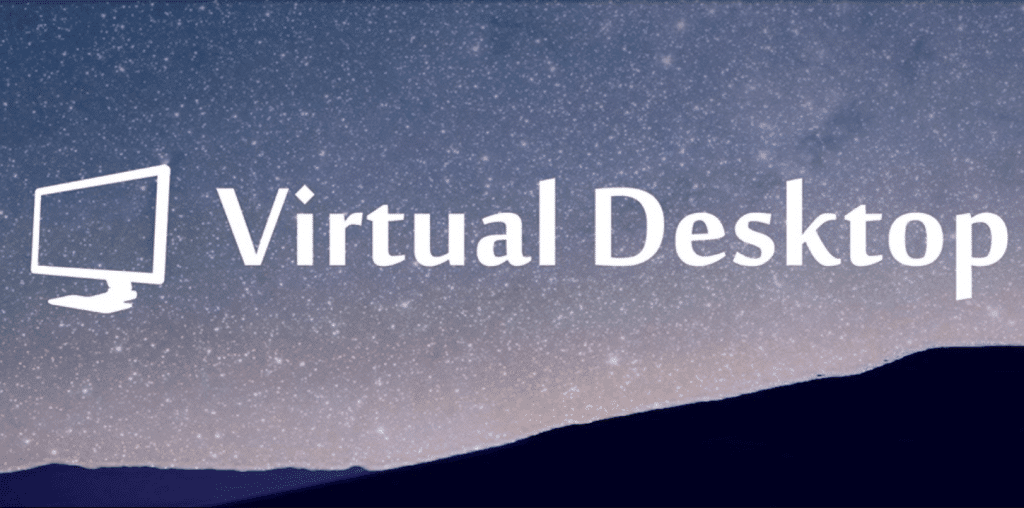 Virtual Desktop is an awesome tool that you can use to view media and play VR games stored on your computer wirelessly. We've written a full guide on how to get setup with Virtual Desktop on Meta Quest if you are inteested.
Virtual Desktop now supports Meta Quest hand tracking as well. You can use your hands to navigate your computer, and controls are also extended to PCVR games experimentally! This means you can try hand tracking on tons of other games that aren't meant to be run that way.
For example, you can play Beat Saber with just your hands using Virtual Desktop.
The Line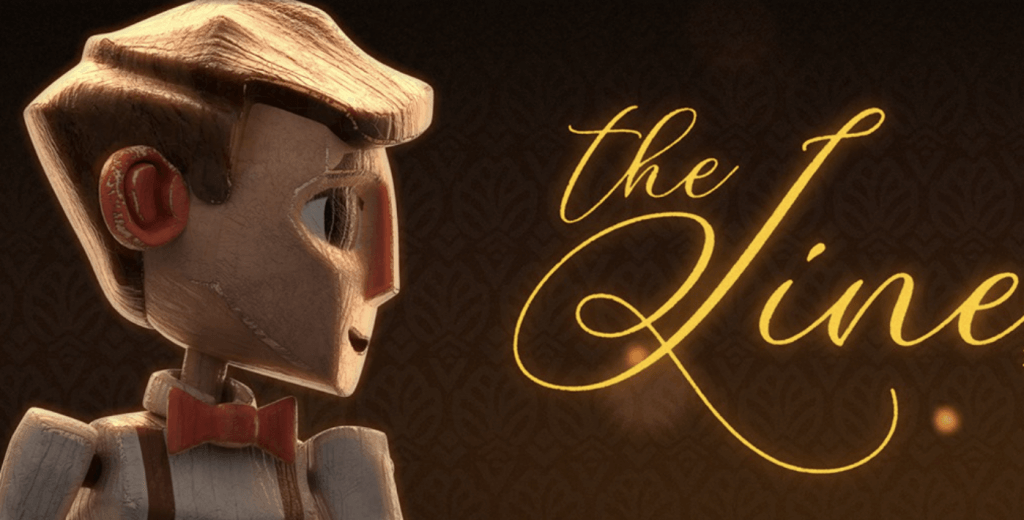 The Line isn't a game, but a cinematic experience. It's a 20 minute interactive story featuring two miniature dolls, Pedro and Rosa.
Set within a scale model of 1940s São Paulo, this room-scale experience invites you to pull on knobs and even crawl under the machinery to unfold the story of these figurines perfect for each other but reluctant to live out their love. "The Line" is great to showcase VR for first-time users.
You can watch The Line while seated, or play in room-scale mode and walk around your environment. Adding Meta Quest hand tracking into the game makes the experience even better.
Tea For God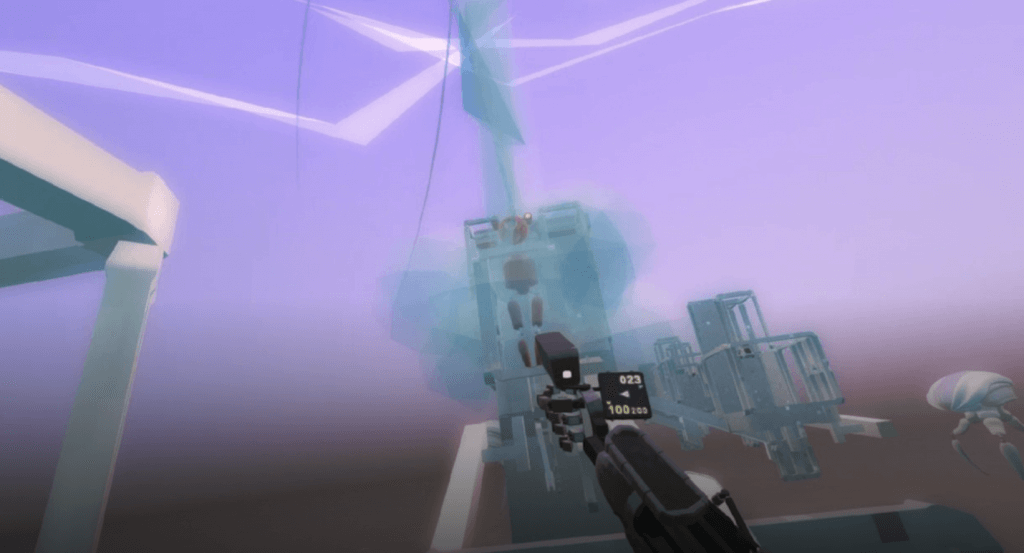 Tea For God is a game you can install via SideQuest VR or itch.io. It's a shooting game where you must navigate different worlds, shoot enemies, and make it to the end of each level.
The cool thing about Tea For God is that all levels are procedurally generated. This means you get to endlessly walk and creep around your house in virtual reality without going outside your VR roomscale. The game will fit into this space no matter how little or big your guardian boundary is.
You need to install the game to appreciate its design. Even better, Tea For God supports Meta Quest hand tracking. This means pressing a button, pulling up menus, and shooting your gun happens with nothing but your fingers.
Waltz of the Wizard

Waltz of the Wizard is a single-player experience where you can play a magical wizard. If you have ever wanted to make things disappear with a snap of your finger, throw fireballs, or telekinesis, then this experience is for you.
Combine arcane ingredients into a boiling cauldron and cast creative and destructive spells in a fully interactive world, solve riddles, battle ancient guardians and discover the many details of a mysterious world designed to feel like a believable reality.
This action-adventure experience has full Meta Quest hand tracking functionality.
Tiny Castles

Tiny Castles is a hand tracking demo located on the Oculus App lab store. It was developed by Oculus' own internal "Strike Team" to optimize Meta Quest hand tracking.
In Tiny Castles, you play as a powerful god. Your objective is to free your "believers" from the evil god and his minions and advance forward to destroy the obelisk that powers this world's evil. The game is purely for hand tracking demo and lacks real challenge and difficulty balancing
Included in Tiny Castles is the "Playground" level, which is the best place to experience all of the game mechanics in an isolated setting. The actual game levels demonstrate these mechanics in real game scenarios.
Handbox

Handbox is an open sandbox for Meta Quest hand tracking. It allows you to interact with real objects the same you would do in real live. Joints, skin, and movement are accurately portrayed in VR.
Some of the things you can do in Handbox are:
Throw dice, rocks, balls, and objects
Wave and move your hands and all five fingers accurately around
Play with an abacus (extremely fine hand movement)
Handbox is focused on extreme realism in virtual reality. The development team plans on releasing an SDK so that other Meta Quest games can implement hand tracking features too.
This is a fun and realistic demo we hope turns into more soon.
What is your favorite Meta Quest hand tracking experience?
If you have a best hand tracking game to share with us, do it down below in the comments!