The Bone is a new and exciting augmented reality game on Kickstarter that combines superheroes, RPGs, and real life sports. You have the opportunity to get in early today at an exclusive discount.
In its first 24 hours, The Bone has raised over $56,000 on Kickstarter. It is on pace to meet its pledge goal of $311,986 with lots of time to spare.
In this guide, we'll go over the game, what it is, and why it's perfect for followers of our website.
If you backed this project on Kickstarter, comment at the bottom of this guide and let us know!
What is The Bone?

The Bone is a real life video game that combines traditional RPG elements with augmented reality and sports. It is designed to get you active and moving around your neighborhood by utilizing a few different components:
your smartphone
a headset for your phone to sit in
an Epon wand
Click here to back this project on Kickstarter right now.
We'll go into more detail about the hardware later, but first you should know what The Bone is about.
Story Summary
In 2019, a group of physicists discovered a new set of quantum particles while running experiments in a particle accelerator. These new elements, called Universal Particles, are key to our understanding of matter and energy.
These particles can be arranged and combined into stable structures called Power Archives, which allows us to alter the world around us. All kinds of practical applications for this have been discovered; some Power Archives are highly destructive or have healing properties, others can create impenetrable shields or even paralyze everything around them.
In short:
We can now create our own superpowers.
For a long time, this was only possible in a controlled environment in the lab, until an electrical device called an Epon was created along with a mobile app to use it. The Bone is the combination of these technologies.
"Those who have an Epon and access to the app, will control the backbone of matter and energy, and they will have superpowers in real life."
It is time for you to take your place in this new reality recruit. Welcome to real life.
You play the main character in your game. You must explore your real life area to find new Power Archives, level them up, and training until you are ready for combat.
The entire game takes place in first person thanks to an augmented reality style headset that you wear. Also, you have an epon wand that you use to control everything.
Looking into the future, The Bone sounds perfect for when AR smart glasses are ready for mainstream.
Watch the introduction video below for a better idea on what The Bone is all about.
Exploration and Combat
A big component of The Bone is its exploration component, which takes place in your local, real life, area. Unlike AR games like Pokémon Go, which rely on your GPS location, Bone reads and understands your environment. Each time you go exploring, you will find different resources on your way.
While exploring, you have to find and collect Universal Particles and Power Archives. You must level up and train in order to combat and fight and progress through the game's storyline.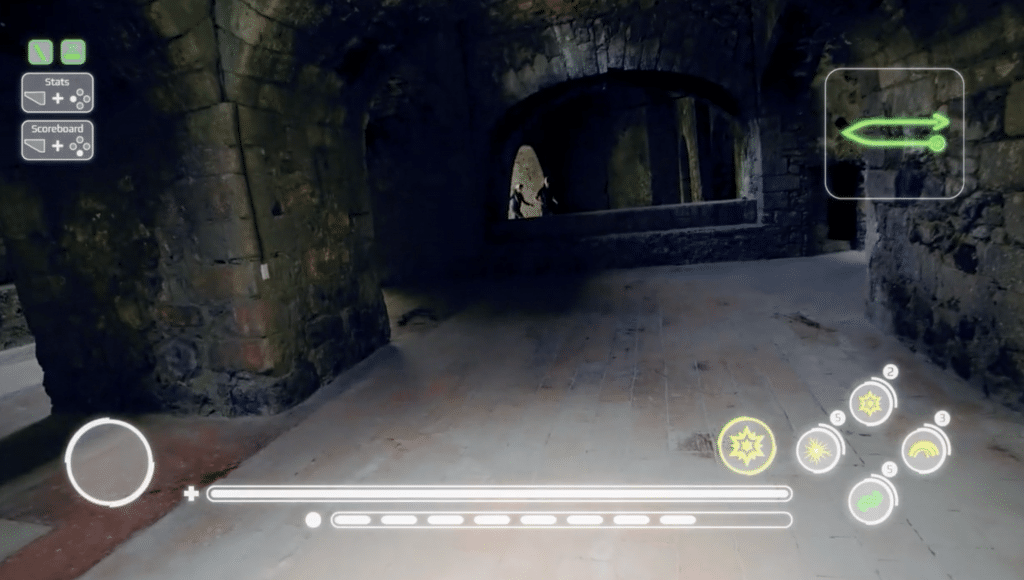 Caster Gear
The Bone is played using Caster Gear, which consists of three different components:
A smartphone – Android or iOS
A Headset
An Epon
Epon
Your Epon is a specially designed wand for the game which comes when you buy it. The Epon allows you to control and manipulate Universal Particles to cast Power Archives. Similar to VR controllers, the Epon contains a number of sensors and buttons.
The original Epon in the game is the Ewand, but in the future there may be an EGlove or other options available. The Ewand contains the following features:
Bluetooth low energy
Haptic feedback
2x AAA batteries
Infrared emitter
Navigation buttons and trigger button
Status indicator LED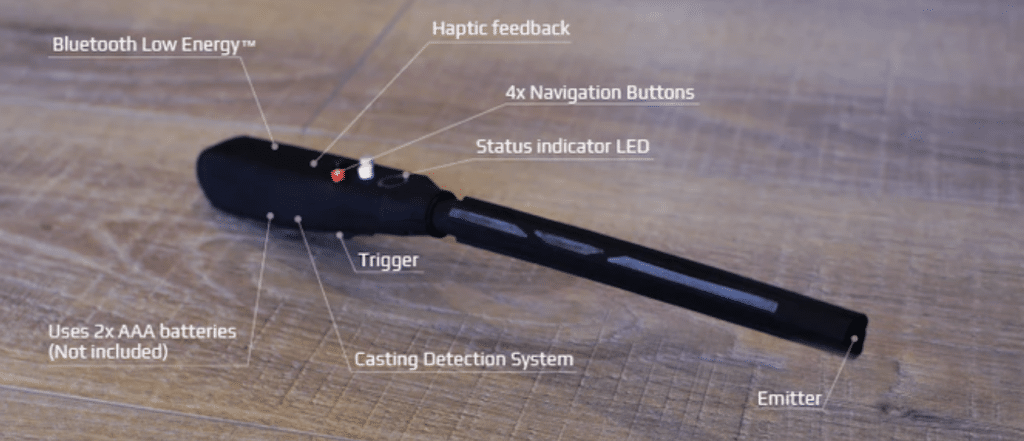 Headset
The headset is a holder for your smartphone and allows you to see the real world via your phone's cameras. Digital information is overlaid in your vision, like an augmented reality HUD in your vision.
The development team added their own sensors and features to the headset, including:
Bluetooth low energy technology
7 sensors that allows 360 degree hit detection
Smartphone powered holographic projection system
Polarized vision
Adjustable head straps
Your smartphone integrates smartly with the headset via Bluetooth.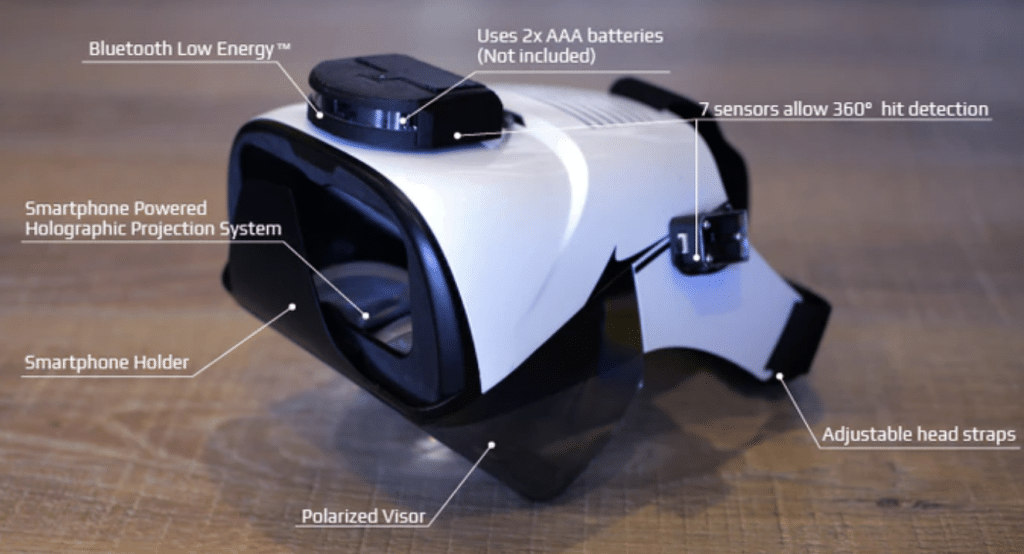 Power Archives
A big part of the gameplay in The Bone is levelling yourself up to become stronger. The game is treated like a sport, so you must practice in order to improve your performance.
As you advance and level up, you get to create the role and type of player you want. The Power Archives you choose are the superpowers, and they have different roles, strengths, and weaknesses. Each one requires a specific set of movements in order to use, called a casting pattern. These movements are essential to learn.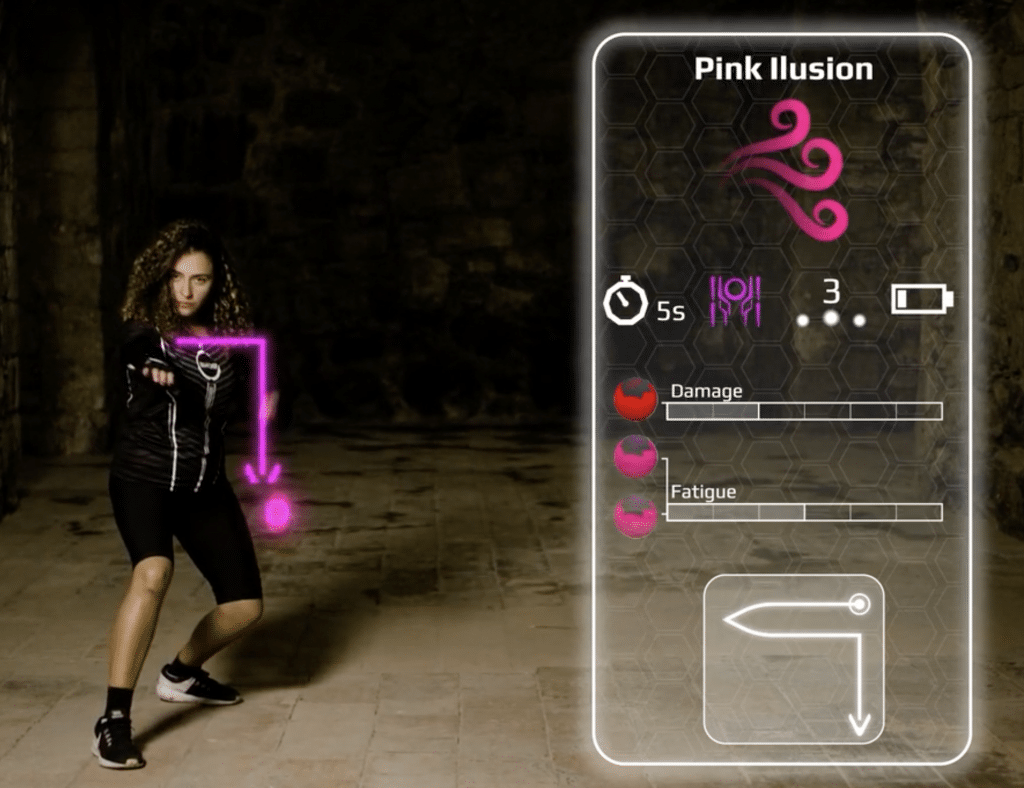 Other Components
We've explained the basics of the game, but there are a few other terms to know.
Nereas – These are virtual companions that you collect and earn on your journey. They make you look badass to other players.
Kingdoms – These are ideologies in the game and during gameplay, you will have to pledge allegiance to one.
Recruitment Center – This is a place in the game where you can create and organize local official tournaments and combat in your real life area.
The recruitment center is key to the success of The Bone. The game aims to combine E-sports and live action role-playing into a real life event.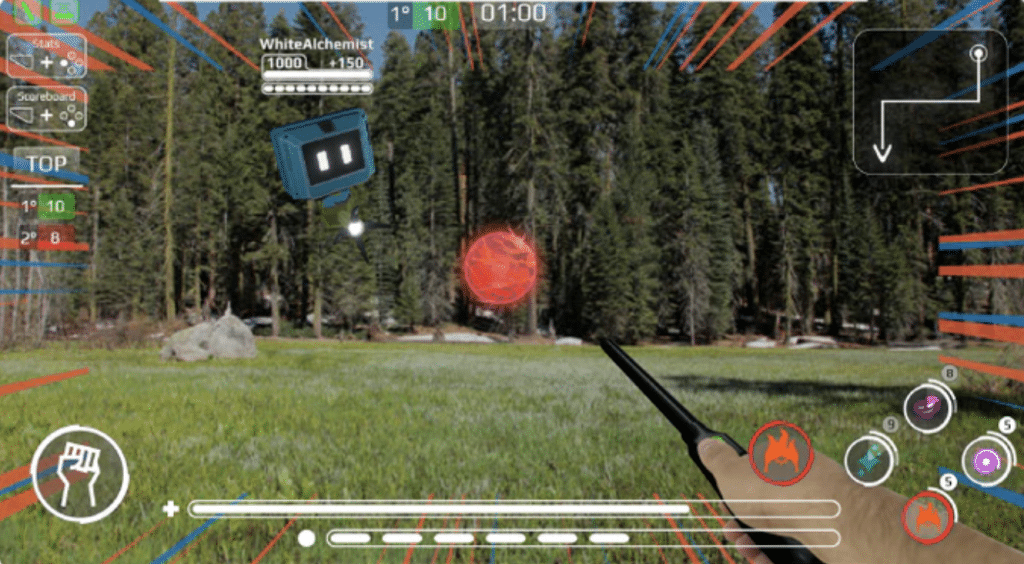 The Bone Pricing
If you want to back this project, there are a few different packages you can buy! We've summarized them in the tables below.
If you feel that you are a casual player who isn't interested in beta testing the E-Sports components, here are your options.
| | | | | | |
| --- | --- | --- | --- | --- | --- |
| Package Name | Recruit | Apprentice | Caster | Full Caster | Full Caster Duo |
| Exclusive Nerea | X | X | X | X | x2 |
| Founders Pack | X | X | X | X | x2 |
| 2nd Power Archive | X | X | X | X | x2 |
| Caster Digital Book | | X | | X | x2 |
| Battle Pass | | X | | X | x2 |
| Epic Starter Bundle | | X | | X | x2 |
| Caster Gear (headset, Epon) | | | X | X | x2 |
| PRICE | $20 | $40 | $150 | $200 | $400 |
The Founders Pack includes a special Discord tag, your name in the credits, a personalized letter of gratitude, and voting rights for development decisions.
The 2nd Power Archive is chosen randomly and given to you at the start of your adventure.
The Caster Digital Book gives you the names, history, stats, and other details in a collectible digital book.
The Battle Pass perk gives you access to the Season 0 battle pass rewards.
If the E-Sports components are interesting to you, here are the different packages available:
Package Name
Esports Basics
Esports Elite
Legendary Alchemist
Legendary Caster
Caster Gear
X6
x12
Recruitment Center
X
x
Official Recognition
X
x
Special Communications
X
x
House Nerea
x
Esports Arena
x
Full Caster Reward
(see above)
x6
x6
Power Archive Design
x
x
Founders Arena
x
x
Design Your Own Epon
x
Prototype Epon
x
PRICE
$1,500
$3,000
$5,000
$10,000
How to Back The Bone
If you are interested in where this concept could go, consider backing it on Kickstarter! The concept has been in development for over a year so far and has a community of over 60,000 preregistered recruits. The community has given it rave reviews.
We think that this is a great showcase of where augmented reality games could go in the future. As the technology becomes more mainstream, The Bone looks to be ahead of the game.
Click here to back this project on Kickstarter.
Let us know what you think about the game by commenting below!