In this step by step tutorial guide, I'll show you how you can play Call of Duty on the Steam Deck. Due to its anti-cheat software, Modern Warfare 2 does not run by default, but a few extra steps will let you play Modern Warfare 2 on the portable device.
To run the new Call of Duty on the Steam Deck, you must install the Windows operating system (dual boot recommended) to get pasta all of the compatibility issues.
Below, I'll show you exactly how to do this. If you still have questions, comment down at the bottom of this guide an I will be happy to help you out.
What is the Latest Call of Duty Game?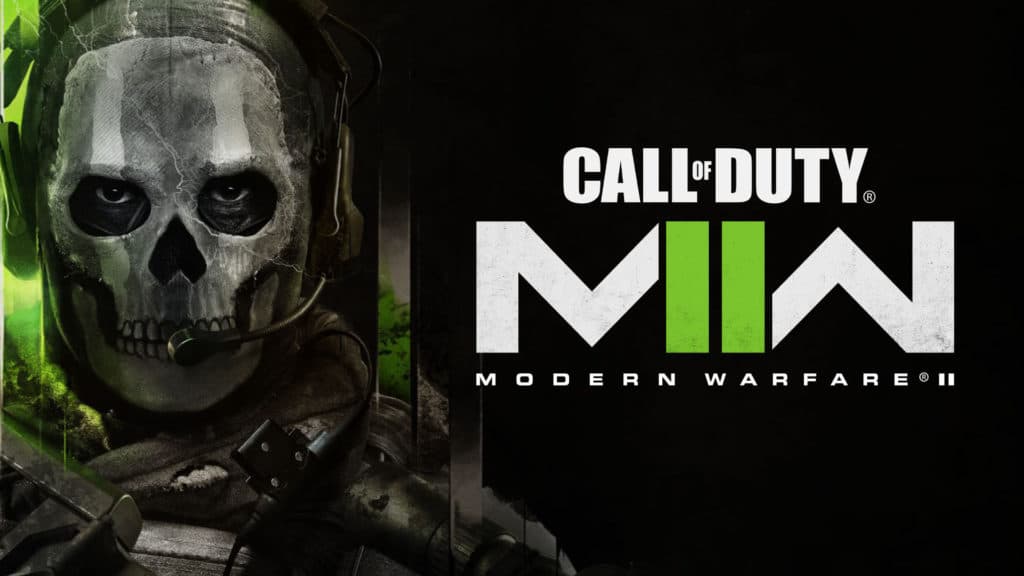 The newest Call of Duty currently available to the public is Modern Warfare 2, which hit shelves on October 28th, 2022. It is a sequel to 2019's Modern Warfare and serves as the nineteenth instalment in the Call of Duty series.
If you've played the original Modern Warfare 2 that came out in 2009, you will recognize some of the characters from the campaign and a lot of the guns. It is a nice nostalgic feel, and the game runs great.
Modern Warfare 2 saw massive success in sales and broke various records for the series. It is the nineteenth Call of Duty released, meaning players still enjoy buying and playing the game. It is one of the most popular first person shooters to ever exist.
Warzone 2.0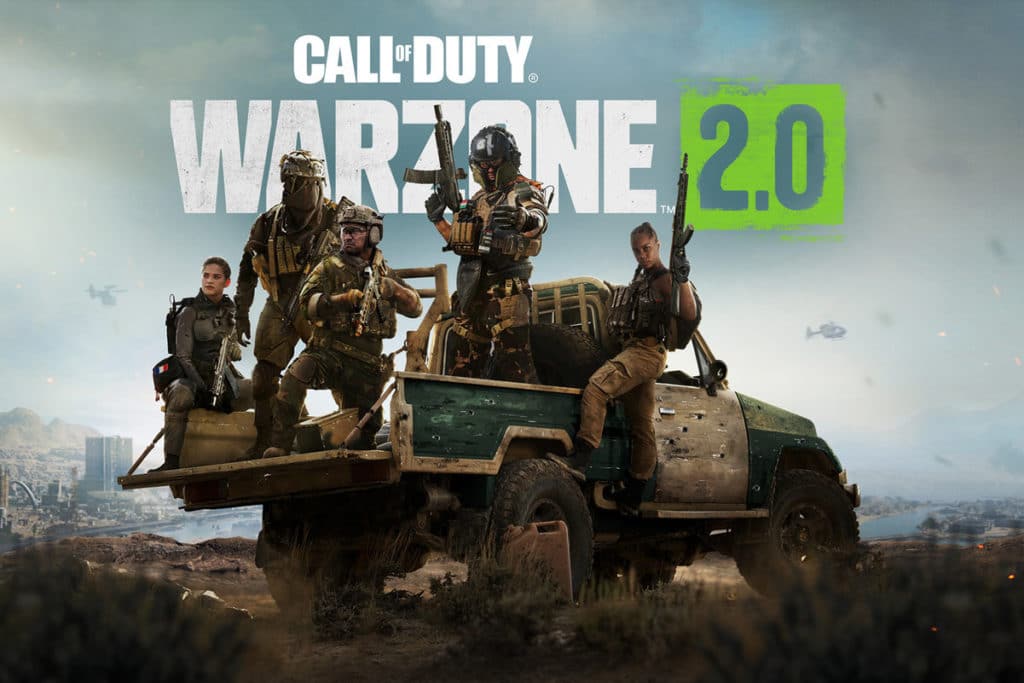 MWII introduced many new multiplayer game types, and also came Warzone 2.0. Warzone is a free-to-play battle royale mode that places you in the battlefield with up to 199 other players at a time. In Warzone, you can play solo, in pairs, or in squads where you drop into a map, loot for weapons, ammo, and protection, and fight against other real-life players.
The circle on the map slowly gets smaller, pushing you to a smaller area of a gun battle where the last man standing will win. Warzone 2.0 brings a brand new map and access to all of the new weapons that MWII introduced.
DMZ
Another game type that Warzone 2.0 introduced was DMZ. This is an extraction-type mode where teams of three battle against other players and computer bots. You must complete missions and try to get extra loot from the map, where you can use what you took in the different game types on the game. This is great if you want to play something other than multiplayer online.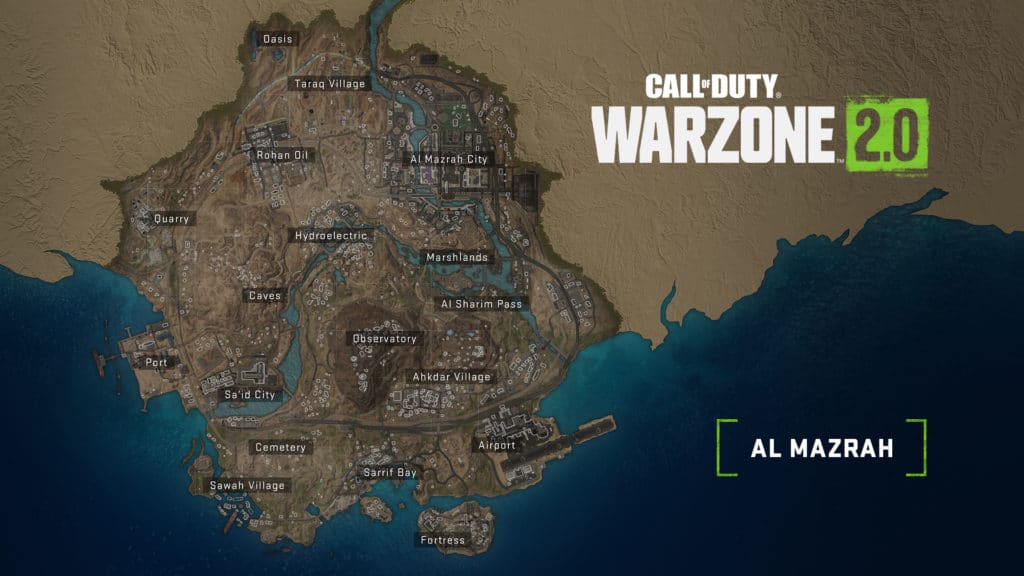 Can Call of Duty Run on the Steam Deck?
No, Call of Duty Modern Warfare 2 will not run by default on Steam Deck's standard Linux system due to an anti-cheat system put in place.
However, you can install and play COD on the Deck just fine if you install Windows as a dual-boot operating system. If you use an external MicroSD card, you can install Windows on it and not effect any part of the Deck's internal storage.
There are step by step instructions on how to do this below. Once you are done, you will also be able to run other games on the Deck that aren't compatible with the Linux based operating system, such as Fortnite and others.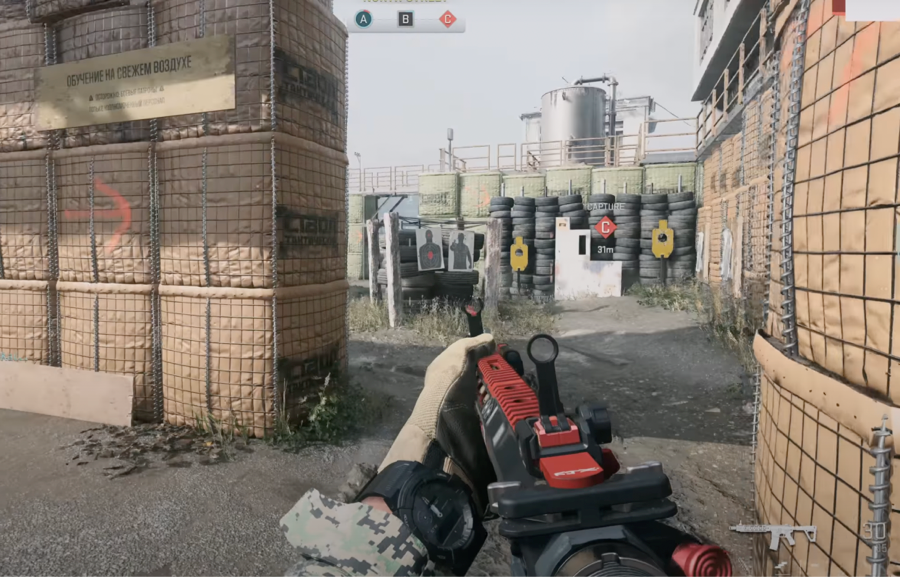 What is Anti-Cheat Software?
Anti-cheat software is put in place in some multiplayer games to prevent players from gaining an unfair advantage or cheating using third-party software.
Anti-cheat software targets the Linux operating system, which the Steam Deck runs. The Linux operating system is easy for players to run third-party software to cheat on multiplayer games. This is also why PC games must be played through Steam on a Windows PC computer.
What is Ricochet?
Ricochet is the anti-cheat system that Call of Duty utilizes for its video games. Ricochet uses a kernel-type driver, which is a type of computer code that can access your computer's resources while running. You have to authorize it as because it gets access to all of your PC computer hardware, including the graphics card.
This driver monitors your PC while you run games. If an application tries interacting with a game using Ricochet, it will report that application to see if cheating or manipulation has occurred.
Although no software or system can completely take away cheating in a video game, the Ricochet system does a great job at limiting it for the time being. Plus, it is constantly in development, with people constantly working on the system to improve it.
Requirements to Play Call of Duty on the Steam Deck
To play Call of Duty on the Steam Deck using my instructions below, you must have the following:
I recommend using an external SD card and setting up dual-booting so that you run Linux on your Deck and Windows on your SD card. This way, you can use either operating system whenever you want.
Check out our full Steam Deck MicroSD card guide.
How to Install Windows on the Steam Deck (Dual Boot Method)
For more detailed instructions on how to install Windows on the Steam Deck, check out this complete guide.
Below are general instruction for dual booting Windows on an external USB drive or MicroSD card.
Prepare Your MicroSD Card
Make sure you have a microSD card with plenty of storage and format it so there is nothing else on there. You can also use a USB drive, but it is less convenient because you'll need to plug it into a Steam Deck USB-C hub and then use up the charging port to use it.
Plug your device into your computer as you usually would.
Download and Install Windows on Your SD Card
Download the Media Creation Tool from Windows and download your Windows 10 or 11 ISO file.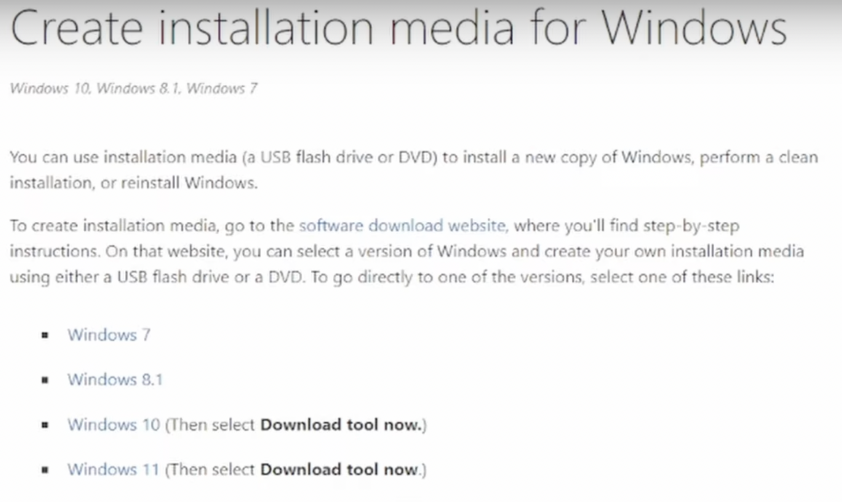 Download a program called Rufus from their website Rufus.ie. This program allows you to create a bootable ISO file on the USB or microSD card for Windows.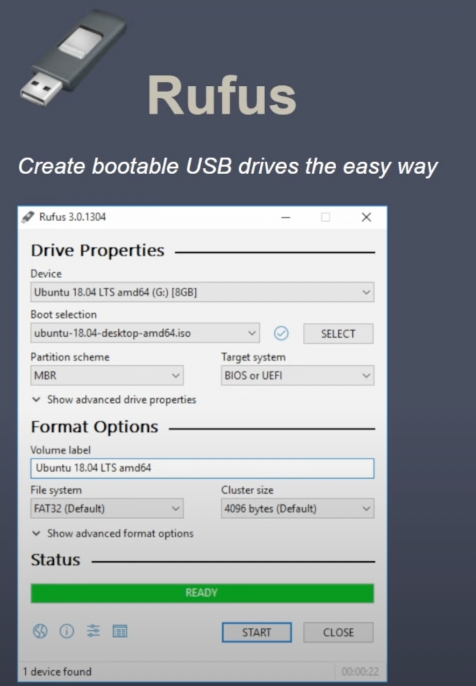 Launch Rufus and select your Windows ISO file beside "Boot Selection."
Change the image option to "Windows To Go" and click Start.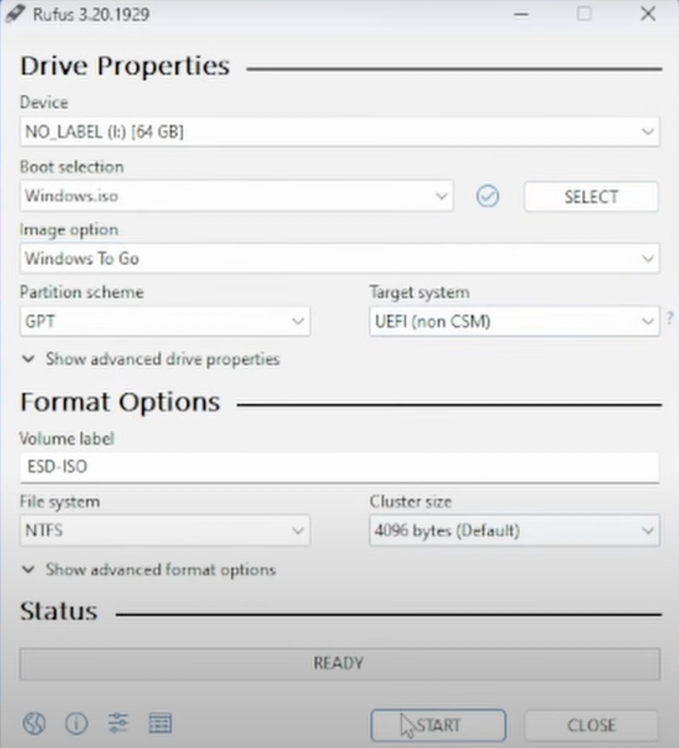 Once completed, you can take your USB Type C or microSD card out and plug it back into the Steam Deck.
Boot Into Windows on the Steam Deck
Boot up your Steam Deck by holding down the power button and the volume down button at the same time. When you hear the chime sound, you can take your finger off of the volume down button, and you should open up a boot manager screen.
Scroll to the bottom and choose the USB or microSD card, and this will start booting into Windows on the Steam Deck.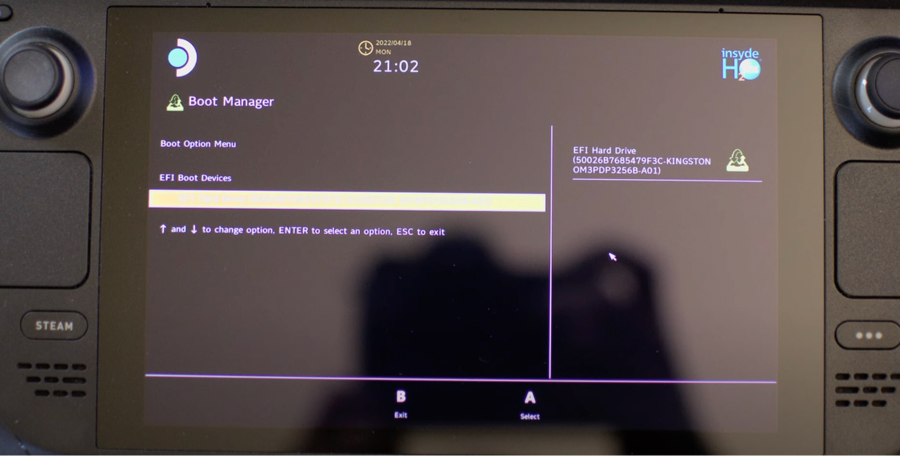 Install the Windows Steam Deck Drivers
Make sure you download the Steam Deck Drivers for Windows, available on the Valve website. You want to install these drivers as soon as you enter Windows on the Steam Deck.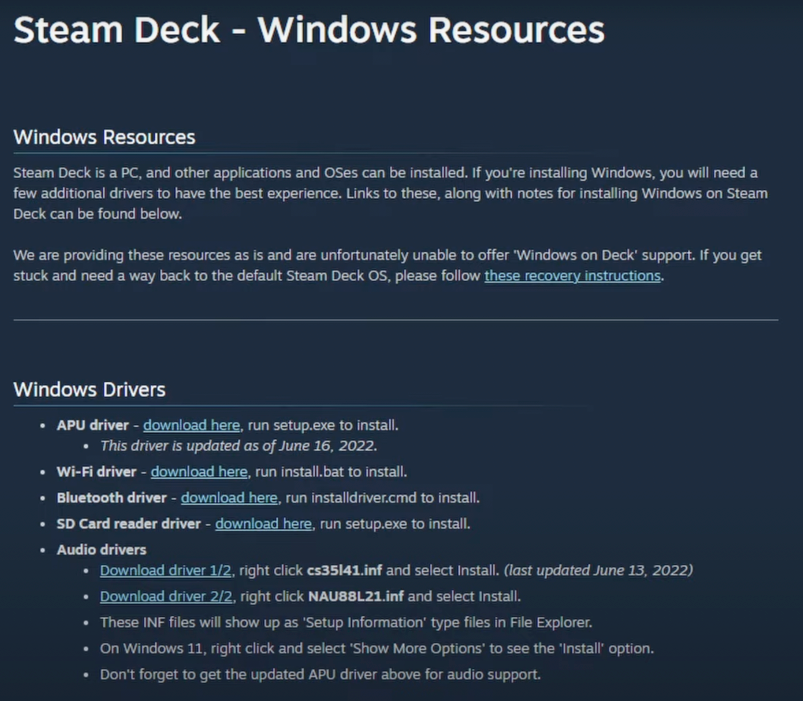 Lastly, you will need to change your display from Portrait mode to Landscape mode in the Windows display settings. To do this, click the Start button, then type "settings". Navigate to Settings > System > Display, and change the orientation to "Landscape".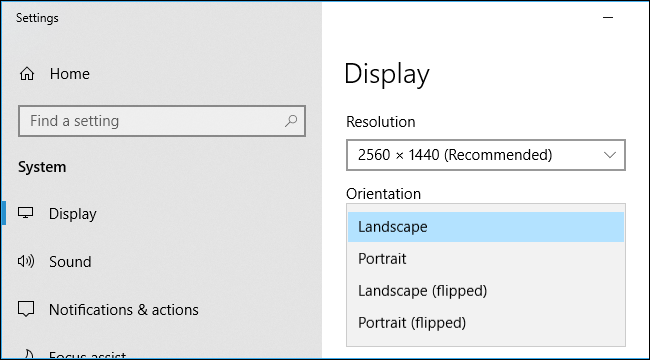 Install Steam
Lastly, you'll want to install Steam onto your Windows operating system. Once installed, you can login and access your entire library of games on your MicroSD Windows card.
Voila!
You can now play Call of Duty on the Steam Deck, and you also now have the option of switching between SteamOS and Windows.
Video Instructions on How to Install Call of Duty on the Steam Deck
Need more help? Use the video below to help you get Call of Duty up and running on a MicroSD card attached into your Steam Deck.
Best Call of Duty Settings on the Steam Deck
The new Call of Duty runs well on the Steam Deck on default medium settings. However, there is some optimization we can make to the performance and graphical side to make it run even better.
Launch MWII.
Go into the Display Settings and turn Dynamic Resolution to ON.
Head over to the Graphics tab.
Click on Balanced for the graphics
Turn "FSR" to ON.
One thing to note is that the controller settings on Modern Warfare 2 will default to "WASD" on the Steam Deck, which isn't going to be great as you are playing on a controller. Head into your Steam Deck settings, go into Controller Configuration and change to the default controller with joystick settings.
Head back into Controller Settings on Modern Warfare 2 and change to Joystick aiming from Mouse aiming. If you leave it on the Mouse aiming, your right Joystick will not work.
Other than the above, Modern Warfare 2 runs great on the Steam Deck. You should be able to consistently get about 60 frames per second which is great for a handheld device playing a game of this magnitude.
Will Call of Duty Ever Work on Linux?
No, it does not appear that Call of Duty will ever work on Linux due to the anti-cheat system called Richocet that they use. Some workarounds may come about later on, but you'll want to proceed with caution.
Workarounds on Ricochet may result in you being banned from the game forever. For now, running Call of Duty through Windows on the Steam Deck is very easy to do.
Other Frequently Asked Questions
Is Warzone on the Steam Deck?
As long as you install Windows onto your Steam Deck or onto an external USB-C or MicroSD card, then you will be able to play Warzone.
Which version of the Windows operating system runs Call of Duty the best?
The newest version is Windows 11 and it runs Call of Duty great. Windows 10 also runs the game well.