In this Playstation 2 emulation guide, I'll show you how to play PS2 games on the Steam Deck easily and reliably! I'll show you how to install PCSX2, a fantastic PS2 emulator that has full support for the Deck and its Vulcan GPU.
To help you get started, I'll show you the best settings for PCSX2 on the Steam Deck and also what you need to do to configure it.
How to Play PS2 Games on the Steam Deck – Step by Step
Switch to Desktop Mode on your Steam Deck.
Search for and install the PCSX2 emulator.
Download and load the PS2 bios onto your Steam Deck.
Setup the PS2 ROM games folder and move in your ROM files.
Optimize your PCSX2 settings for the Deck.
Restart into Gaming mode and launch PCSX2.
Select your ROM ISO file and play PS2 games.
I'll break down each of these steps into more detail below.
If you are having any trouble, make sure you comment down below and let me know.
Can You Play PS2 Games on the Steam Deck?
Yes, your Steam Deck is absolutely powerful enough to play PS2 games on it. The CPU and GPU do a pretty good job rendering games on the display.
And while the open-source emulator I'll go over below isn't always optimized for the Deck, there are some quick setting changes you can make to help things run better.
The PS2 emulator I'll be focusing on in this guide is called PCSX2. Before I show you how to install it on your Steam Deck and then play PS2 games through it, I'll go over it in a bit more detail.
What is PCSX2?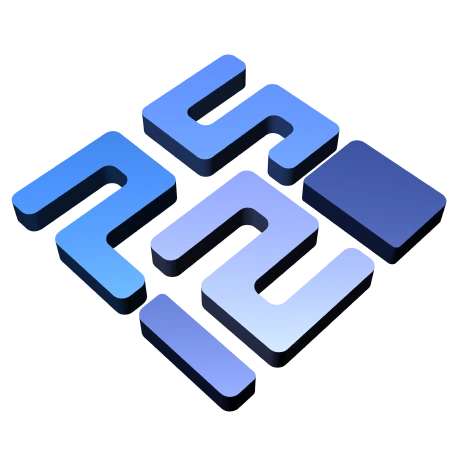 PCSX2 is an emulator for the PS2 that is available for Windows, Mac, and Linux (which is what the Deck runs on). It is able to perform Playstation 2 emulation on nearly every game to a high accuracy, including all components such as:
Graphics
Audio
Input Controls
External Ports
PCSX2 was released in stable condition in 2006. As of 2021, almost every single PS2 game was considered playable on the emulator.
In 2022, PCSX2 added support for the Vulkan API. This added compatibility with the Steam Deck, which uses Vulkan to render its graphics.
Next, I'll show you how easy it is to install PCSX2 on the Steam Deck in order to play Playstation 2 roms.
How to Install PCSX2 on the Steam Deck
On your Deck, hold down the power button and click on Switch to Desktop.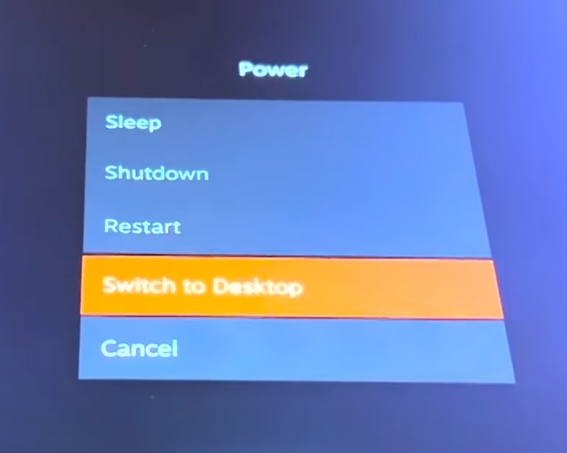 After the Deck has restarted into desktop mode, click on the Discover icon on the bottom toolbar.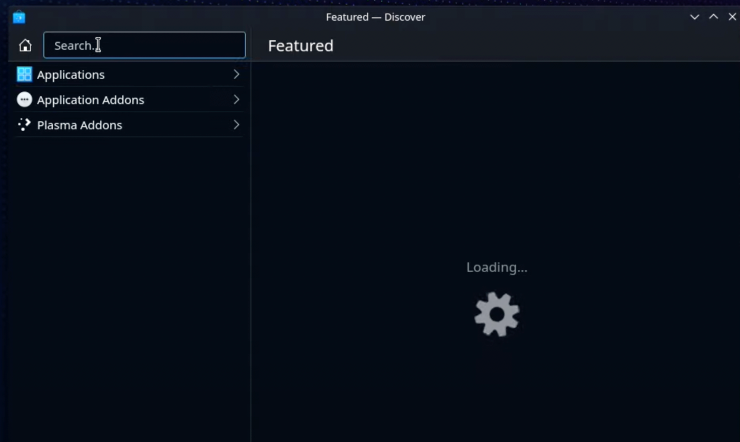 Search for PCSX2 in the search bar and click on the Install button.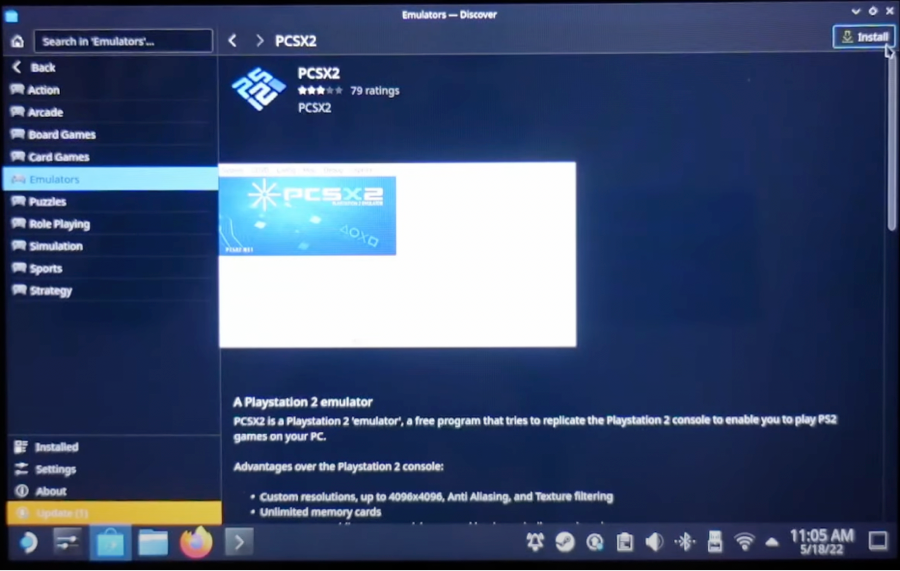 When it is done, PCSX2 will be installed onto the internal storage of your Deck. Before you can play games, you need to configure and set it up first.
Let's go through that next.
How to Setup PCSX2 on the Steam Deck
While still in Desktop mode, open up the PCSX2 application you just installed above. The first time you open it, the First Time Configuration window will pop up. Click on Next to begin the process.
Bios for PCSX2
First, PCSX2 will ask you for a PS2 BIOS file. This is a set of system files that tell your Deck how to behave and emulate a real Playstation 2. You can find these BIOS files on some internet websites, like Romsmania.
Because you legally need to acquire a PS2 bios by owning a console, I can't walk you through the step by step process.
After you download the PS2 BIOS file, you need to drop it into the home/.var/App/net.pcsx2.PCSX2/Config/PCSX2/BIOS folder.
When you go into PCSX2 and refresh the list, your BIOS will now show up and can be selected.
Setup the PS2 Games Folder
Next, you need to setup the PS2 games folder for the PCSX2 emulator to read. In the Deck file explorer, navigate to home/.var/App/net.pcsx2.PCSX2 and create a new folder called Games.
Whenever you download a PS2 ROM file, you need to move the .iso file into this Games folder so that the emulator can read it. Again, ROMs are a legal grey area, so I can't show you how exactly to do that.
Best Settings for PCSX2 on the Steam Deck
Before you play your games, there are a few settings to change on your device to optimize things for the Deck.
To access the settings page, launch PCSX2 on the Deck, click on Config and then click on General Settings.
Open up GS Window on the left side and set these settings:
Aspect Ratio to Fit to Window
Custom Window Size to 1280 x 800
Enable Start in Fullscreen mode
Open up the Graphics Settings on the left side and set these settings:
Set the Renderer to Vulcan
Set the Adapter to AMD RADV
Set the Internal Resolution to 2x – Native (720p)
Set the CRC Hack Level to Aggressive
Under Hacks, enable Manual HW Hacks
Enable Disable Partial Invalidation
Open up the Speedhacks section on the left side and set these settings:
Enable MTVU (Multi-Threaded microVU1).
Set the Preset to Safe
Click on the Apply button to save your settings. If you get the message that "a configured folder does not exist", click on Create.
Playing Your PS2 ROMs on the Steam Deck
If you aren't already, go back to Gaming Mode on the Deck and launch the PCSX2 emulator for your library. It might be in the Non-Steam tab.
Click on CDVD at the top and then click on ISO Selector.
Browse to the game folder you created before in home/.var/App/net.pcsx2.PCSX2/Games and select the ISO game you want to open and then click on Open.
Click on System at the top menu and then click on Boot ISO.
Your game will launch and you can now play PS2 games on the Steam Deck!
Conclusion
As you can see, it's pretty easy to play Playstation 2 games on the Steam Deck. The whole setup process took less than 15 minutes for me and I hope its the same for you.
I've tried other PS2 emulators on the Deck and none of them are as reliable as PCSX2 is.
If you have any questions about how to install PCSX2 or configure it to work with the Deck, comment down below and let me know.