Are you having trouble with your new Oculus Quest 2 Elite Strap? in this step by step tutorial guide, we'll show you how easy it is to install the Elite Strap onto your headset.
As you can see in our detailed review here, the upgraded strap is an awesome accessory purchase for your Oculus Quest 2. But the installation can be a bit tricky the first time if you don't know what to do and are being extra cautious with your VR hardware.
The guide below should set things straight. Make sure you comment down at the bottom if things are still unclear.
What is the Quest 2 Elite Strap?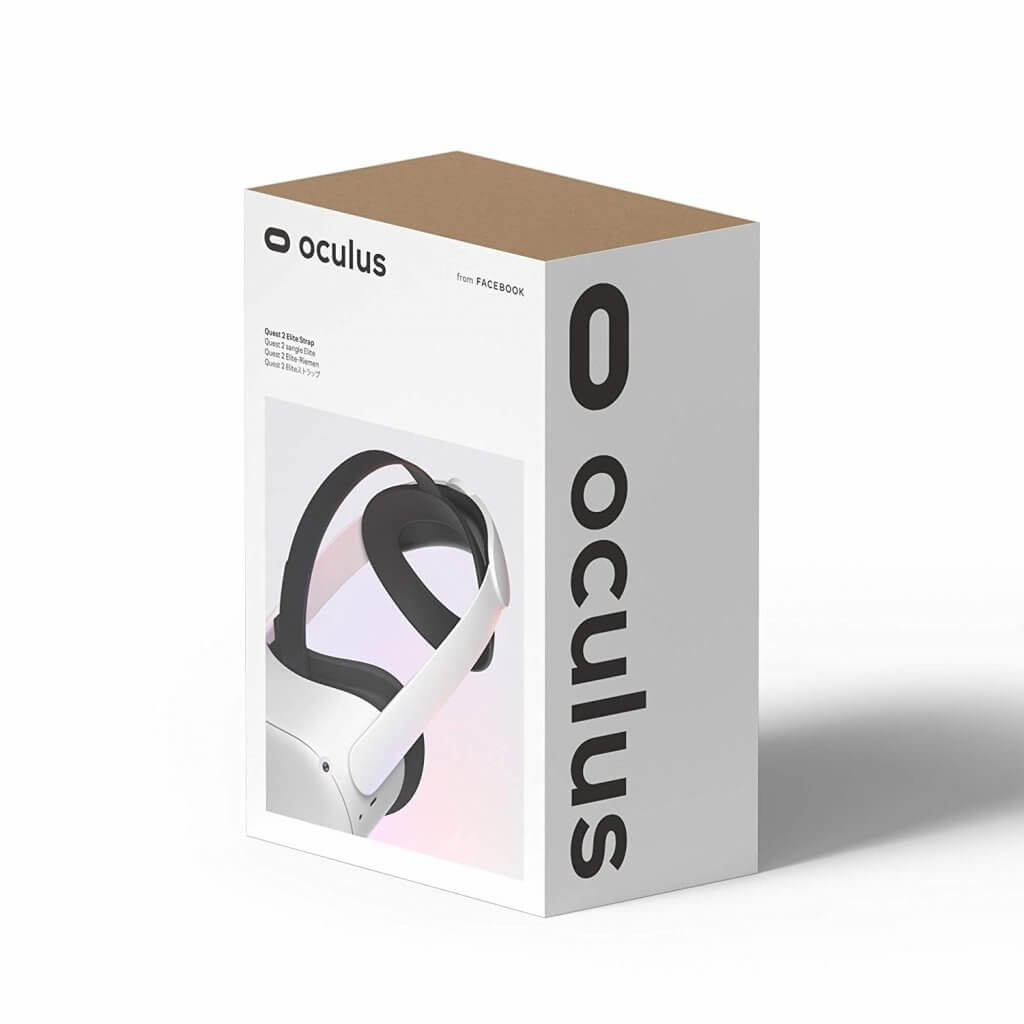 The Oculus Quest 2 Elite Strap equips the headset with a premium padded headband. The Quest 2's default band is different than its predecessor: It's smaller, lighter and has a softer strap. However, the Quest 2 is still a front-heavy device that will weigh on you after a short amount of time.
The Elite Strap has a hard lining to better handle the Quest 2's weight. It also has a fit wheel dial at the back that can be turned for a tighter fit on your head. It makes fitting the Quest 2 to your head a much more accessible experience. Turning back the dial lengthens the strap to easily fit over any head. You can then twist it back in until you find the right fit for yourself.
You can buy the upgraded strap from Amazon by clicking the Buy link below.
Sale
Quest 2 Elite Strap for Enhanced Support and Comfort in VR
Upgrade your comfort with straps, bracing, and a weight-balancing design that lifts headset weight away from your face for increased comfort. (Packaging may vary) Meta Quest packaging will continue to carry the Oculus name and logo during the transition to our new branding.
Keep your headset in place and your visuals clear with rigid stabilizing straps that give all-round support.
Personalize your fit in an instant with a turn of the easily adjustable fit wheel.
You might also like: 8 Oculus Quest 2 Elite Strap Alternatives That Won't Break!
How to Install the Elite Strap on the Oculus Quest 2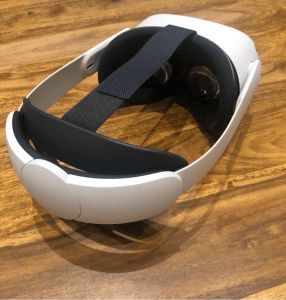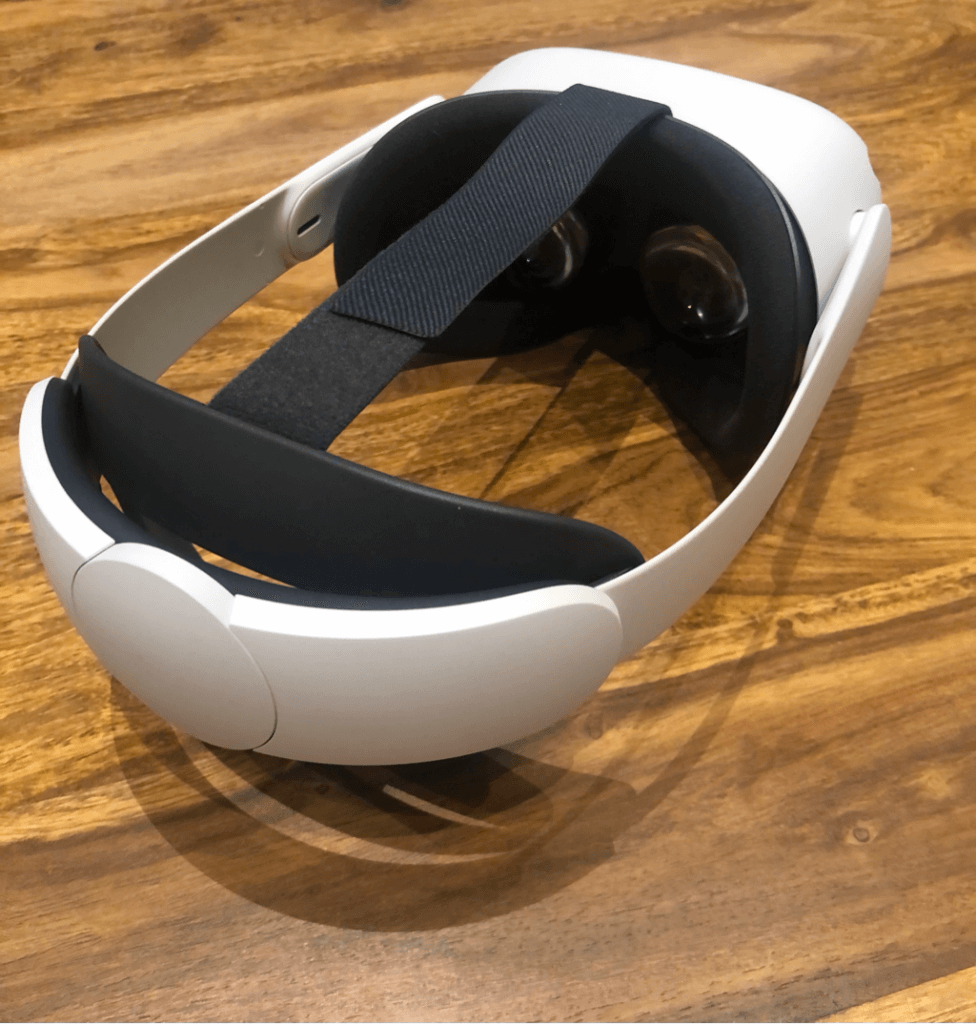 In this guide, we show you how to install the elite strap onto your Oculus Quest 2 headset, by removing the stock soft strap and installing the new one.
Total Time: 2 minutes
Unbox your Elite Strap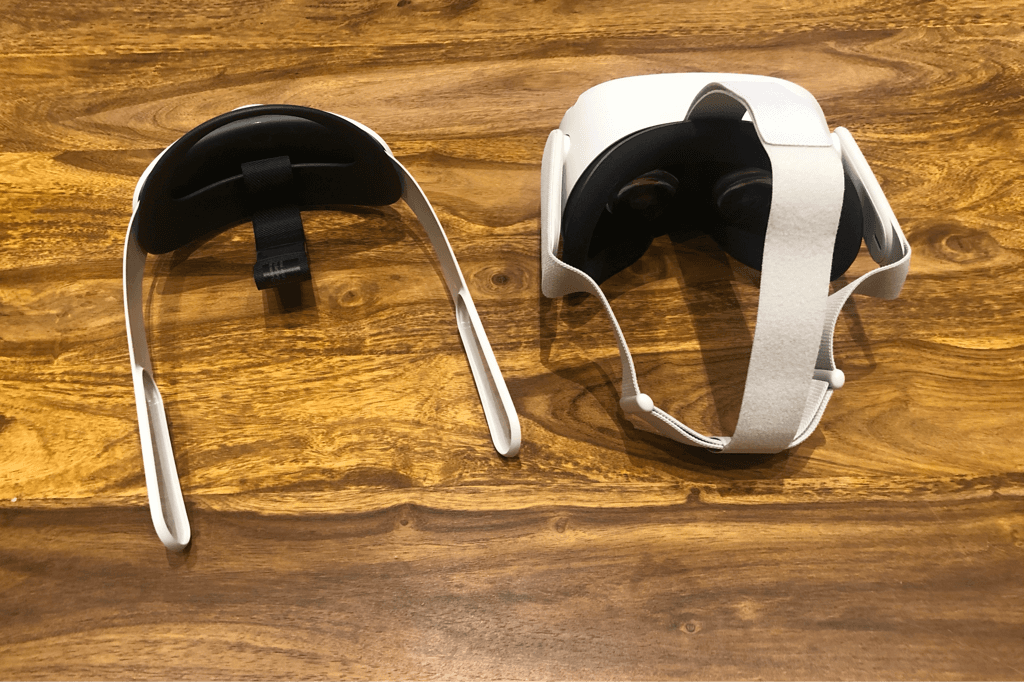 If you haven't yet, unbox your new Elite Strap for the Oculus Quest 2 and set it up beside your VR headset.
Remove Facial Cover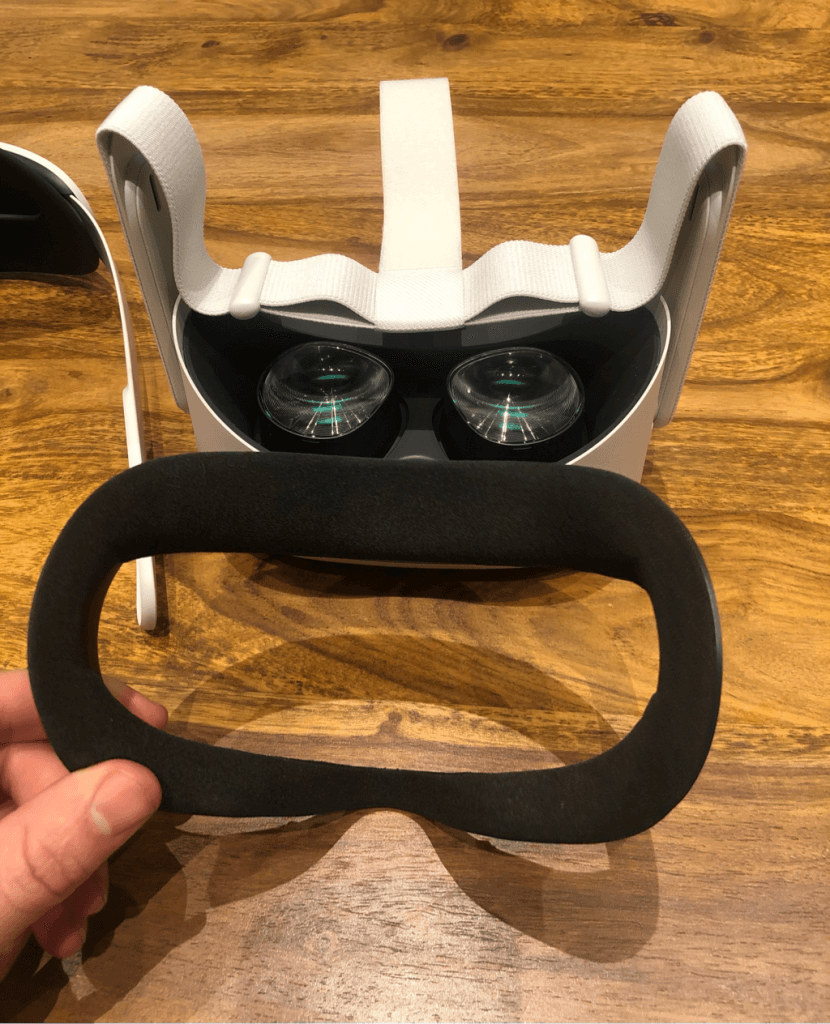 Remove the facial cover from your headset by pulling on it evenly. It should pop right out of place and into your hand.
Disconnect Top Strap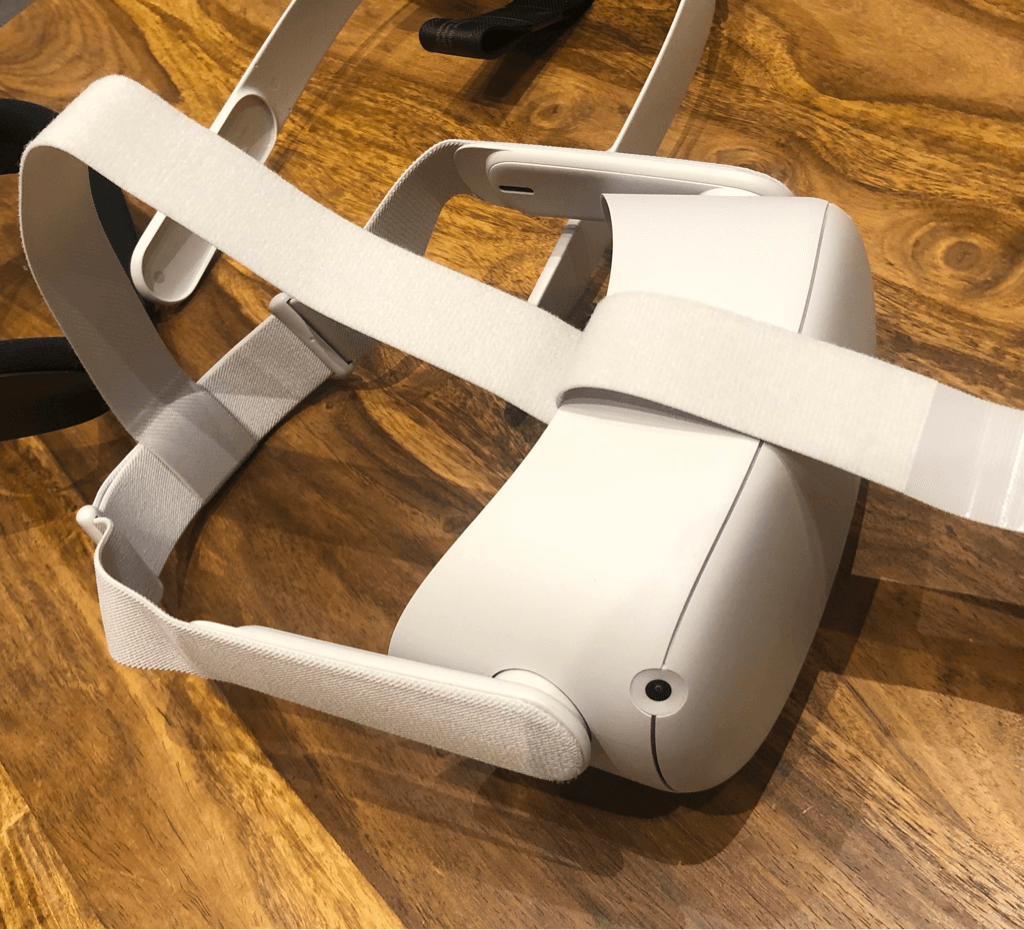 Disconnect the top strap of your headset (that was previously covered up by the facial cover). It is a simple piece of velcro that loops around a hole at the top of your headset.
Disconnect Side Straps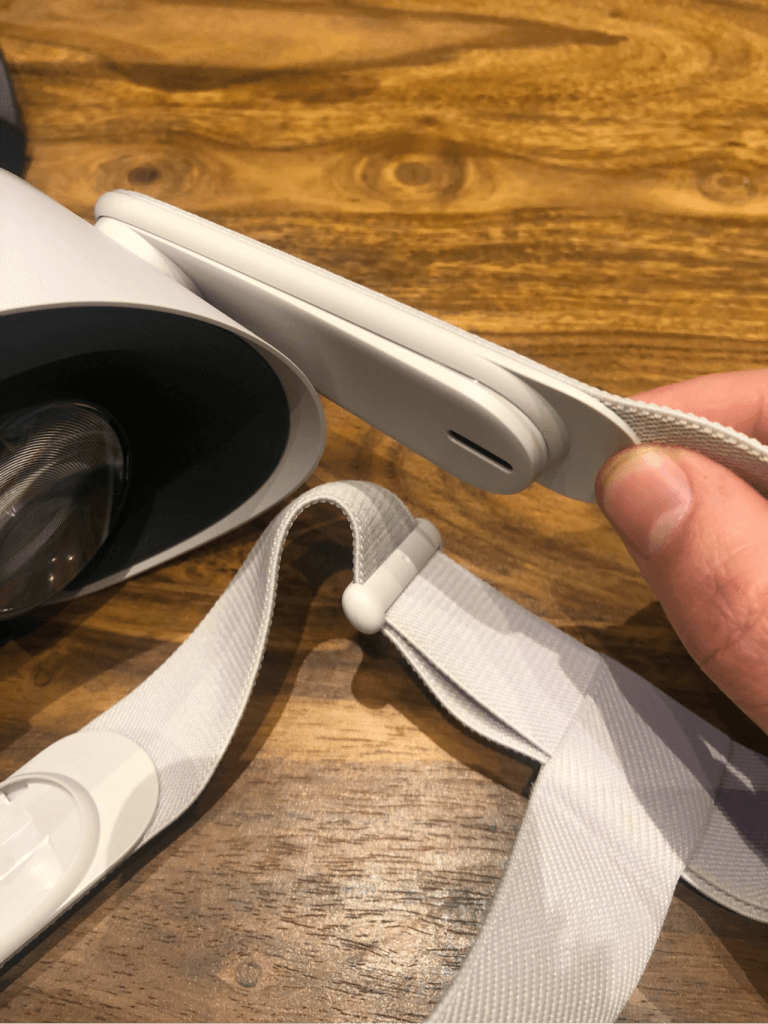 Next, disconnect each side strap connected to your headset piece. Right by the audio slot, you should be able to gently pull the strap away from the headset and hear it pop out of place. The picture above shows you where it comes out first.
Attach Elite Strap Side Straps
Attach the Elite Strap side straps to the same spot you just removed the soft strap from. The new strap should click into place by pushing onto it.
Attach the Top Loop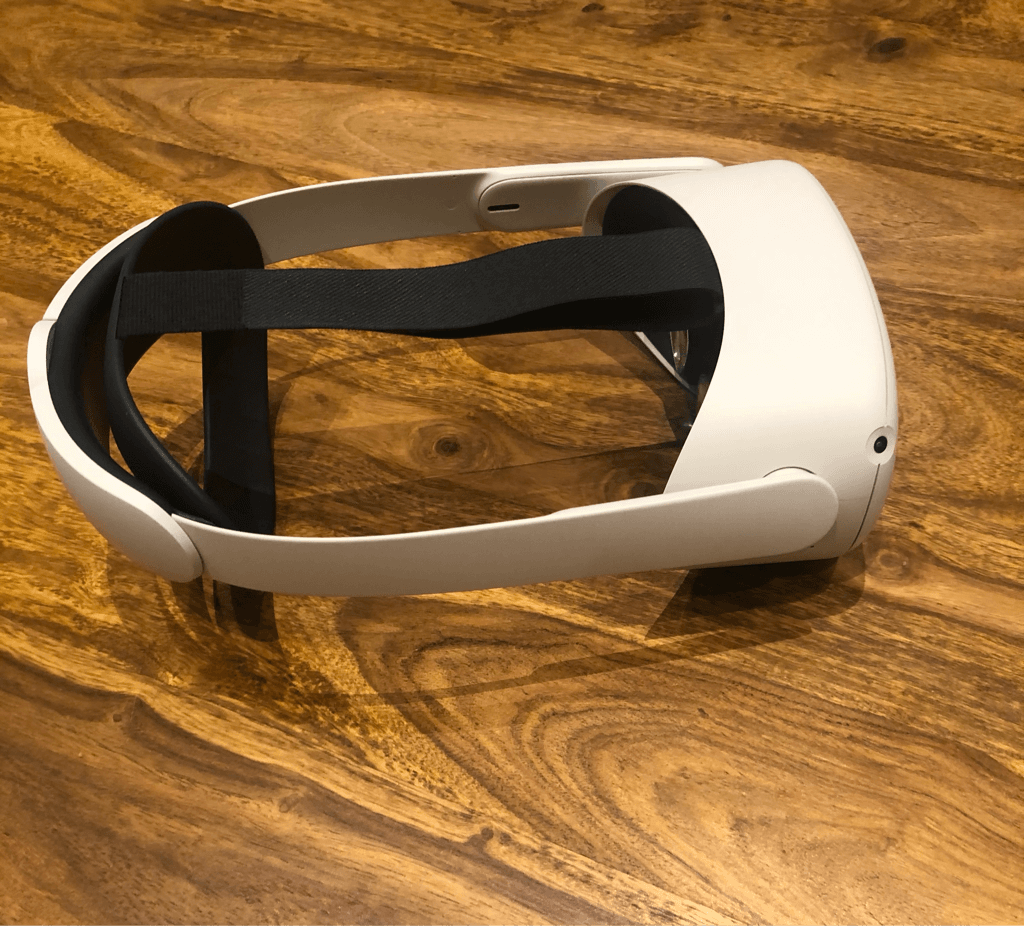 Attach the top velcro strap by looping it through the same spot at the top of your Quest 2 headset that the original strap went through. After that, you are done! You can put the headset on your face and play with the fit wheel at the back in order to find the optimal fit.
In total, it only takes a minute or two to install the Elite Strap. However, if you've never detached the strap from your headset before, then you are best to follow our instructions to make sure that you don't break anything. You always want to be gently detaching the side straps because this is a key piece that holds everything into place.
To reverse the upgraded strap back to the default soft strap, simply reverse the how-to instructions above.
Check out our Oculus Quest 2 accessories guide for more cool things to buy!
You might also want to check out the best Quest 2 Elite strap alternatives as more than over 50 Redditors reported Quest 2 Elite strap damage with pictures.
8 Oculus Quest 2 Elite Strap Alternatives That Won't Break!
Let us know if you have any trouble and we would be happy to help!