There are some great accessories and add-on hardware that can make your Playstation VR headset better. We've compiled the best Playstation VR accessories below to check out.
From improved sound, more comfort, and other cables, we'll show you everything you need.
If you have any other PSVR accessories you recommend, comment at the bottom of this guide!
The Top Playstation VR Accessories in 2022
The State of Playstation VR in 2022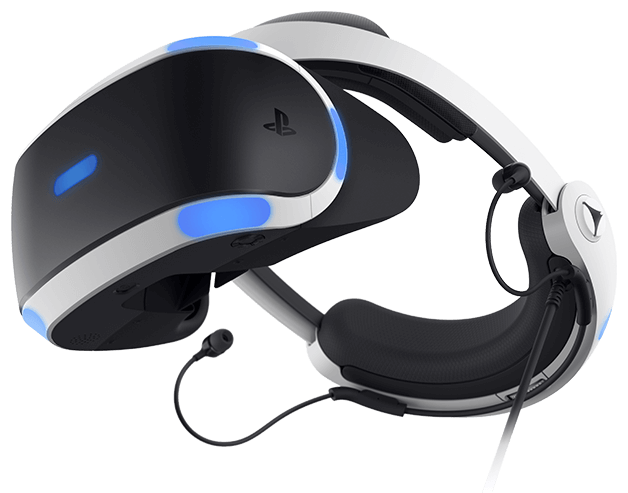 Though the original Playstation VR was released in 2016, it is still the most current and up to date VR hardware from Sony. At the end of 2019, over 5 million units of the PS VR headset had been sold.
Sony announced that the Playstation VR headset would be completely backwards compatible with the Playstation 5 console. To make PSVR work on the PS5, you need a free cable adapter from Sony.
A lot of rumors have been coming out about new Playstation VR 2 hardware after Sony made the official announcement on 23 February, 2021. Sony made it clear they are working on a second-generation virtual reality headset for the PS5.
New patents by Sony have been filed, which have provided rumors about the new system. Sony has always said that PSVR2 would not launch alongside the console or take attention away from it.
We expect to see new PSVR hardware sometime in 2022.
Grab the PS4-to-PS5 VR adapter cable and other top Playstation VR accessories below.
#1. PS4-to-PS5 VR Camera Adapter Cable
The PlayStation Camera adaptor is used to connect the PlayStation Camera from the PS4 to a PlayStation 5 console. This allows the use of PlayStation VR when playing supported PS4 games on a PS5 console. Once setup, you can play any games that require PlayStation Move or PlayStation VR aim controllers.
The reason this cable is required is because the new PS5 camera does not work with PS4 VR hardware. The adapter cable will allow you to install the PS4 camera alongside the new one for virtual reality gameplay.
Once a new Playstation VR 2 launches, it will be completely compatible with the new console. Then, this adapter cable will no longer be necessary.
Click here to buy the PS4-to-PS5 VR Adapter Cable.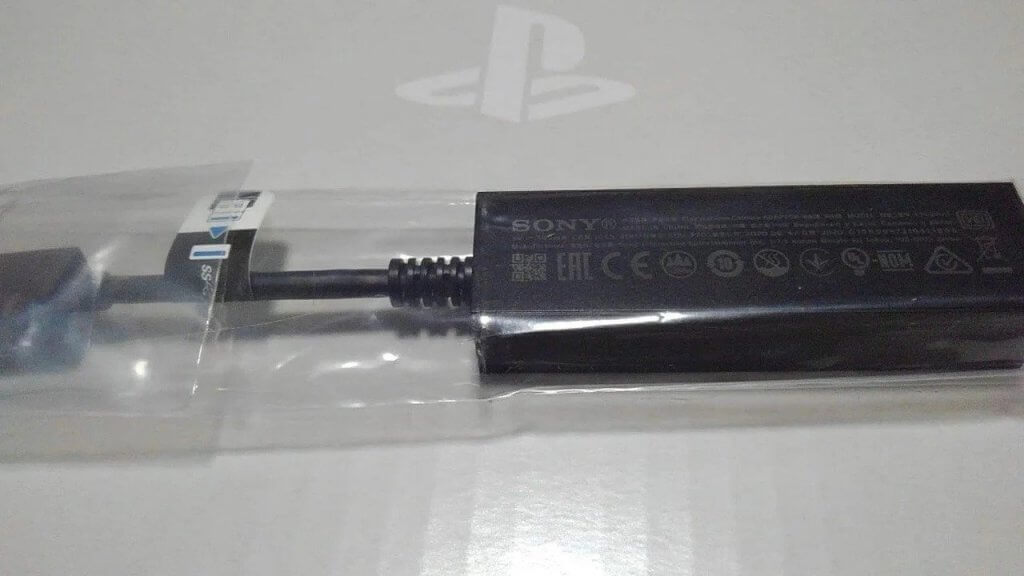 #2. PowerA Charging station For The Controllers
The PlayStation VR requires a jumble of accessories, so you'll need a way to store them and keep them charged. PowerA has an awesome charging station that lets you wirelessly charge two PlayStation Move controllers and a DualShock 4 controller. The moment you click a controller into place, there is an LED that will illuminate to indicate that the controller is charging.
The base of this PlayStation VR accessory takes up little space. Plus, it includes 4 rubberized non-slip feet and an AC adapter. It also features a stand for your PlayStation VR headset on display and hopefully out of harm's way.
#3. Skywin PSVR Charging Stand
The Skywin PSVR Charging Stand comes with a slot to hold just about every PlayStation VR accessory you can think of. There's a slot for your console, two Move controllers, the PSVR box, the PSVR helmet, headphones, and two DualShock controllers.
This accessory also has two high Speed ventilation fans that when turned on can cool and preserve the life of your gaming equipment. Additionally, it has LED indicators that illuminate to indicate charging status. It also has four USB 3.0 charging ports built-in on the stand to connect other gaming accessories.
#4. 3D Rudder Foot Motion Controller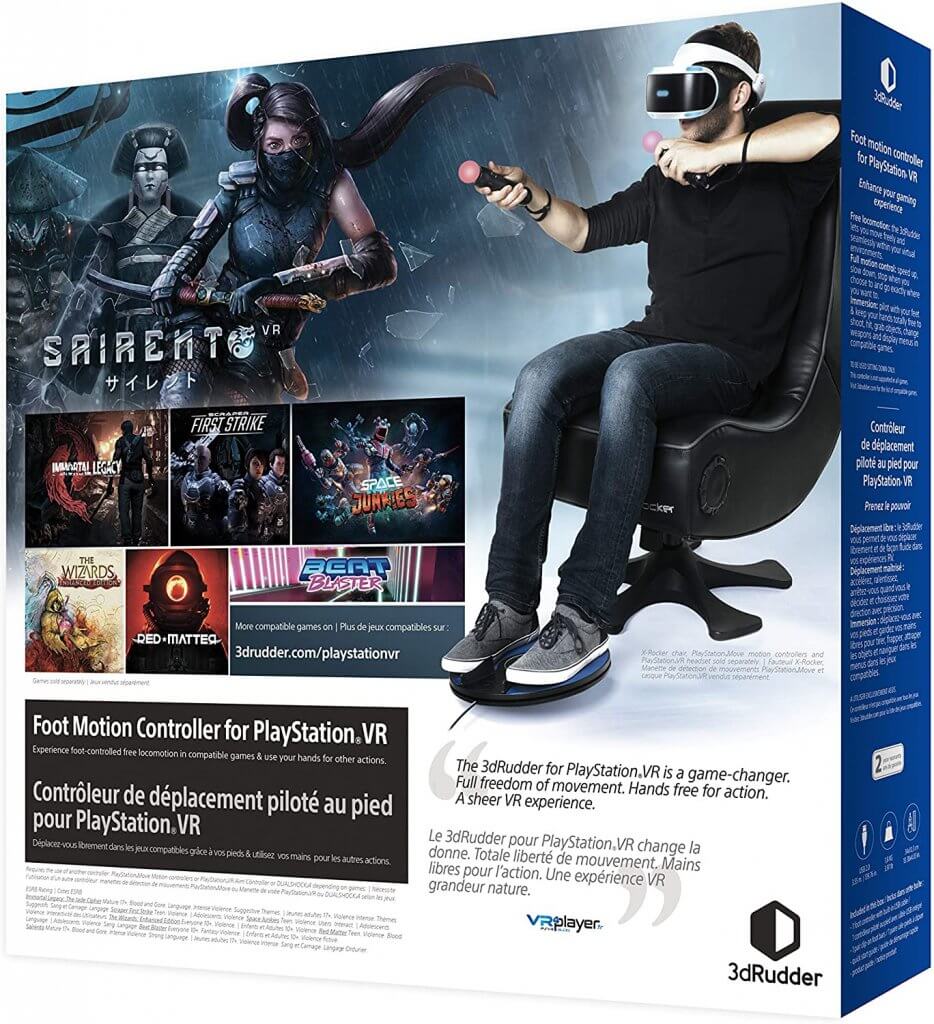 The 3D Rudder Foot Motion Controller is a versatile motion controller for VR gaming. Put your feet on the 3D Rudder and experience full, intuitive and precise motion control in your PlayStation VR.
Move forward, backward, strafe, turn, or move up & down. Speed up, slow down, stop exactly where you chose to. Achieve in seconds impossible movements like orbiting around a target while shooting at it. And notice how, after just a few minutes, motion at the feet becomes second nature.
The Foot Moiton Controller is compatible with more than 40 PlayStation VR games including:
Space Junkies
Immortal Legacy
Sairento, Scraper
The Wizards Enhanced edition
#5. Playstation VR Aim Controller Gun Stock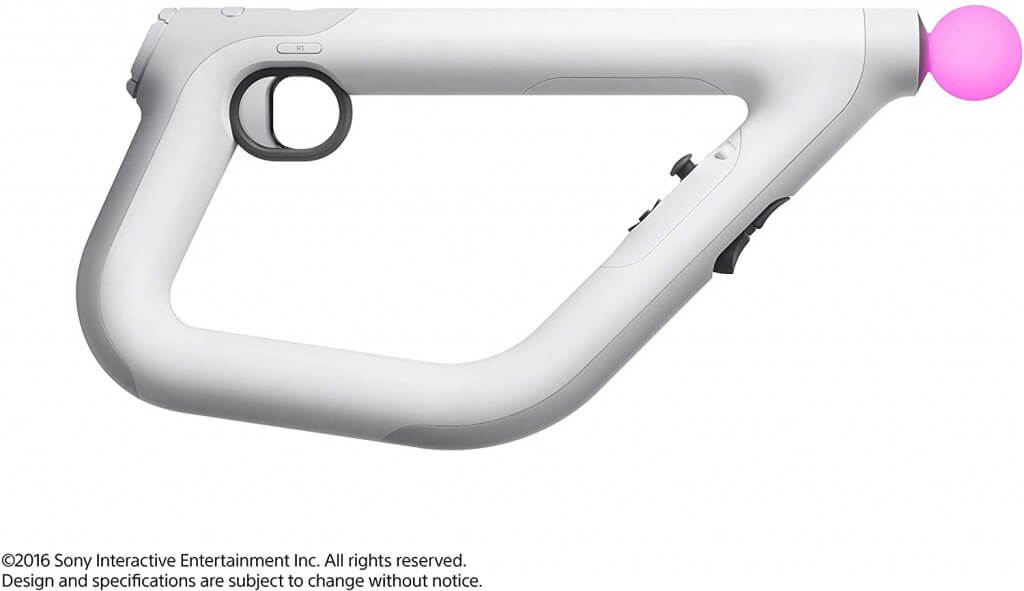 The PSVR Aim Controllers lets you discover a new level of intense action in shooting games. It brings incredible precision to compatible PSVR games. Built to connect you intuitively with virtual reality, the Aim Controller is a gun stock. It that allows you more comfortably play VR shooter games. It mimics real-world actions for an incredible sense of presence in compatible PSVR games.
Take down targets with deadly accuracy, feel the controller vibrate in your hands and stay immersed in every skirmish. Thanks to the built-in motion sensors and intuitive DUALSHOCK 4 controls.
While it offers a much better experience for shooter games, it is only supported with a handful of games:
Arizona Sunshine
Bravo Team
ChromaGun
Dick Wilde
DOOM: VFR
Evasion
Farpoint
Firewall Zero Hour
Rom: Extraction
Special Delivery
The Brookhaven Institute
Unearthing Mars 2
Look for this Playstation VR accessory on sale in a bundle with a free game to play.
#6. Carrying and Travel Case
A Playstation VR carrying case allows you to take your system on the go while travelling. This isn't just a travel case, but a protector and an entire gaming station. One that will enable you to set up any console you might have in just a matter of seconds.
It has enough room to fit your PSVR headset, PSVR processor, and PlayStation 4 console. Others slots are for headphones, cords, DualShock controllers, Move controllers, and extra games. The case itself is designed like a laptop carrying case, making it incredibly easy and comfortable to travel with.
#7. Playstation VR Wireless headphones
These wireless Playstation VR headphones support 7.1 surround sound, so you'll never miss a thing. They also have an internal noise-canceling microphone to make sure your friends can always clearly hear what you're saying when you play together.
If you prefer a wired setup, these headphones rock a 3.5mm headphone jack. This means you do have the ability to plug them in physically. With an impressive pr.ice tag compared to other surround sound headsets, these headphones deliver great sound. They also hold charge for around 10 hours and are comfortable for long hours of virtual reality play. This Playstation VR accessory gives you awesome surround sound while you play VR.
#8. Logitech Steering Wheel
The Logietch Steering Wheel is the perfect Playstation VR accessory for racing games. It is a little more affordable than the Thrustmaster, with similar ratings. It's also designed for the PlayStation 3 and 4, so you don't have to worry about incompatibilities. Like the Thrustmaster, this accessory features force feedback and wheel-mounted paddle shifters.
The Logitech Wheel features a fancy shift light in the center of the steering wheel, giving you another visual indicator for when to shift. Do you want to simulate driving a stick shift car? You can purchase the Driving Force Shifter accessory to use with the Logitech Steering Wheel.
This Playstation VR accessory can be used in virtual reality or with any racing game.
#9. Wired Audio-Technica ATH-M40x headphones
The Audio-Technica ATH-M40x headphones is our pick for top wired headphones for the PSVR. With lossless 2.4GHz ultra-low latency connections with the PS4 and PC, there truly is no better headset than this one.
What's great about this headset is how versatile it is. Not only does it work with just about any device in your house — gaming or otherwise — its battery lasts for more than 20 hours. If you do run out of juice, there's also a 3.5mm jack in the bottom of the headset for wired use.
If you want to go third-party instead of Sony's official headset, this Audio-Technica pair are the ones you want.
#10. Scuf Vantage Customizable Controller
The Scuf Vantage controller is for competitive players that want to spend time learning newer, faster button combinations for Playstation games. It's designed to give you every advantage you can get. Nearly everything is replaceable, including the control sticks, D-Pad, and triggers. You can even remove the rumble packs to eliminate weight and it comes with two paddles and extra side buttons to maximize customization.
The downside to the Scuf is how long it takes to get used to the location of the new buttons. Plus, it takes an extra second to sync up to the PS4. However, it's affordable and customizable for your gameplay style.
The Scuf can also turn your PS4 on just like the regular DualShock controller.
No products found.
#11. Sony DualShock 4 controller
The final PSVR accessory on our list is the standard DualShock 4 controller. It's the official controller, and it's by far the best. Some third-party controllers offer more features, but the DualShock is more affordable and is perfect for the casual player too. It even has its own accessories, like the back button attachment that adds two remappable buttons to the back of any DualShock 4 controller.
Perhaps the best thing about the official DualShock 4 controllers is the wide variety of color options to choose from. There are nearly 20 options available, from the classic Jet Black to flashy two-toned and camouflage schemes. If you don't already have two controllers, this should be one of the very first Playstation VR accessories to buy.
Click here to buy a Sony DualShock 4 controller.
#12. Playstation Move Motion Controllers
If you need to replace your Playstation Move controllers, this is the pack you want. Motion controllers feature advanced motion sensing and light tracking technology. They connect and communicate with your PSVR camera.
Official PSVR controllers feature rechargeable batteries, one night advantage over the Oculus Quest 2 and other controllers. You simply plug them into a USB Type-A cable to recharge. They are one of the most essential Playstation VR accessories.
What must-have Playstation VR accessories would you recommend? Comment below and let others know!