Playstation VR bundles get you the virtual reality hardware or accessories alongside one or more games for free. In this guide, we go over all the PSVR bundles currently available to buy.
Some of these bundles have limited supply, which we've broken down before. From free games to PSVR accessories, these are the best way to get a good deal on Playstation VR.
All the games in this list are compatible with the PS5 as well.
What are Playstation VR Bundles?
Playstation VR bundles are packages that include the PSVR hardware and bonus games for free. They are a great way to get some extra content for PSVR at the same price.
These packages can include the base VR headset or other accessories like the official Aim gun stock or headphones for premium sound. They contain one or more virtual reality games. The Playstation VR Mega Pack includes 5 different games!
Since the Playstation VR was released in 2016, Sony has had a number of different packages for sale. Below, we break down every bundle that you are still able to purchase today.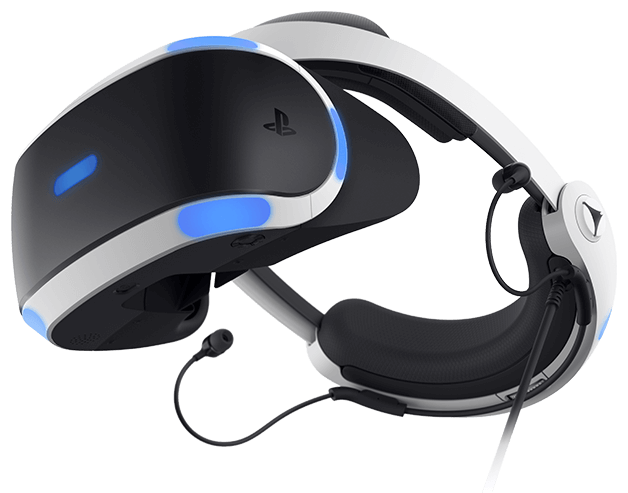 #1. Playstation VR Iron Man Bundle
The Playstation VR Iron Man package includes VR headset, camera, 2 Move motion controllers, Marvel's Iron man VR game, and the Demo disc 3.0. This is the most current PSVR bundle for North America.
The bundle was originally available in July 2020. However, it was refreshed in November to include the new camera adapter for the PS5.
In Iron Man, you zoom through the sky as the famed superhero, complete tasks and save the world. It has full PS Move controller support and a variety of different virtual reality experiences to explore. Tony's beach house is in the game and is the spot where you can upgrade equipment for the next fight. Iron Man VR is great to showcase the hardware and is going to be familiar to fans of the comics or movies.
Iron Man VR was one of the last original VR games released for the PS4 before the PS5 launched.
#2. Astro Bot Rescue Mission Bundle
The Astro Bot Bundle is the perfect Playstation VR package for younger gamers. Astro includes fun puzzle-platforming games that do not require the use of motion controllers.
Included in this PSVR bundle are the headset, Astro Bot Rescue Mission, and Moss. Both games are perfect entry points into VR for multiple reasons. They're simple to play and enjoyable to experience. More importantly, the top-down nature of these games allows players to enjoy the VR without feeling motion sickness.
In Astro Bot Rescue Mission, you play Astro in an exciting platform game. Pass levels and rescue your crew scattered across the world. In Moss, you control a mouse named Quill, on a mission to defeat the evil Sarffog.
A version of this launched in 2018 alongside the Astro game. However, it was given a refresh in July 2020 and availability extended.
#3. Firewall Zero Hour Bundle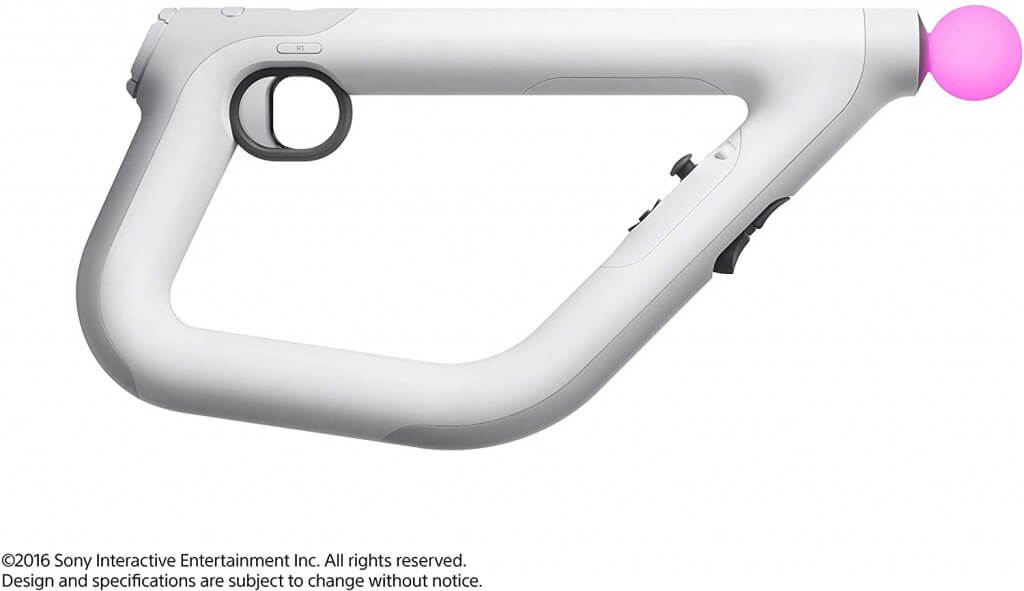 The Firewall Zero Hour Bundle is for those who have the PSVR hardware for PS4 already. This deal comes with the official Aim gun stock and a bonus game. This bundle comes with the official PSVR Aim Controller and Firewall Zero Hero.
Firewall Zero Hour is a strategic squad-based shooter featuring strategy, teamwork, and an arsenal of equipment. In the game, two teams of mercenaries are hired by anonymous contract handlers to protect or obtain a laptop that contains important data.
This package was first available in July 2018. It remains a popular Playstation VR bundle for those who like shooting games.
#4. Farpoint Aim Controller Bundle
The Farpoint Aim Controller bundle contains the official PSVR Aim controller and Farpoint game. It was the original gun stock Playstation VR bundle before being replaced by the Firewall Zero Hour bundle above. Still, it is available in limited quantity from Playstation.
In Farpoint, you play the role of an astronaut that's caught in a bizarre deep space anomaly. This sucks you and two others into a disturbing vortex. After emerging on the other side, you crash-land on a strange alien world and set out on a journey to piece together. Most of the story is told through holographic conversations you discover along the way.
The PSVR Aim Controller keeps your shots lightning fast and deadly accurate. This Aim Controller and Farpoint Bundle was first available in March 2017.
#5. Doom Playstation VR Bundle
The Doom Bundle is an obsolete Playstation VR bundle that still has some select stock remaining through select retailers. It comes with the full PSVR package: VR headset and PS Camera. This bundle does not contain any Move controllers, so be aware of that.
Doom is a sci-fi adventure full of disgusting monsters and big guns. You have to explore an abandoned space station that needs to be cleaned out of all signs of alien lifeforms.
In the game, you play as a cybernetic survivor who is activated by the UAC to fight the demon invasion and maintain order. Your responsibility is also to prevent catastrophic failure at the Mars facility.
The Doom bundle was first available in November 2017.
#6. Iron Man Controller Bundle
The Iron Man controller bundle includes two PS4 Move motion controllers and a physical copy of Marvel's Iron Man VR. It is for those people who already have the PSVR but want a pair of Motion controllers with the new Iron Man game.
Iron Man VR is a game with a simple premise – putting players inside the famous metal suit of Marvel's Armored Avenger. You get to fly around and battle supervillains with laser blasts and gadgets galore.
The Iron Man Controller Bundle was first available for the PS4 in May 2020.
#7. Gran Turismo Sport + Batman: Arkham VR Bundle
This is a complete PSVR bundle that comes with:
PlayStation VR headset
PS4 camera
Two Move controllers
Gran Turismo Sport game
Batman: Arkham VR game
This is a good two-game bundle that is a few years old now. This bundle was first available in November 2018.
Similar to its predecessors, Gran Turismo Sport is a racing game that includes two game modes: "Sport Mode" and "Arcade Mode". Online racing is also featured in the game. It includes 327 cars and 82 configurations in 32 locations to race on.
Batman: Arkham VR is a short VR game. You step into the Batsuit for just a little over an hour. In that span of time, you get to fight bad guys and see a good demo of Batman in VR.
#8. Playstation VR Worlds Bundle
Dive into a whole new reality with the VR Worlds Bundle. This PS4 VR bundle was first available in January 2017. It was refreshed in Europe in 2020 to include the Playstation camera adapter for the PS5.
The World Playstation VR bundle comes with:
PSVR headset
PlayStation Camera
PlayStation VR Worlds, featuring five incredible virtual reality adventures
VR Worlds has everything you want to show your friends and family about how wonderful virtual reality can be. Made up of five separate experiences, this collection from Sony's London Studio contains Ocean Descent, Danger Ball, and VR Luge. Others are Scavengers Odyssey and the bloody brilliant London Heist.
#9. Creed and Superhot Playstation VR Bundle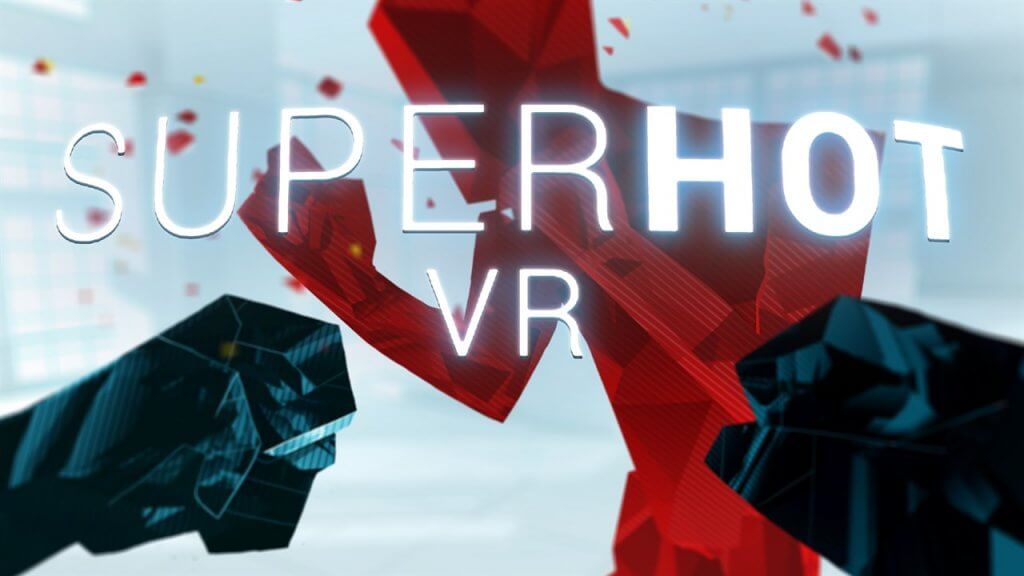 This Playstation VR bundle includes two Move controllers, a PSVR headset, a PS Camera, Creed: Rise to Glory, and Superhot VR. Both games are full of action for those who enjoy high energy VR.
CREED: Rise to Glory puts you in the gloves of underdog Adonis Creed. You have to rise through the ranks to become a champion to be reckoned with. Train with the legendary Rocky Balboa, feel yourself become stronger, and go toe-to-toe with opponents under the spotlights of packed championship rings.
Superhot VR places you in a world full of angry glass men intent on killing you. You have to punch, shoot, stab and smash your way to victory as you fight for your life. The twist is that time only moves when you do. Superhot VR is one of our favorite VR games ever.
This PSVR bundle deal was first available on September 4, 2018.
#10. Playstation VR Mega Pack Bundle
The Playstation VR Mega Pack Bundle is for a serious gamer who wants hours of content along with their PSVR headset. This deal comes with five titles with completely unique playstyles. Included in this bundle is the PSVR headset along with 5 different games:
PlayStation Worlds
Skyrim VR
Astro Bot Rescue Mission
Resident Evil Seven
Everybody's Golf VR.
PlayStation Worlds offers many smaller experiences within the one game that can showcase the technology perfectly.
Skyrim is a fantasy adventure game that is sure to be a favorite to players who enjoy spending hours in VR.
Astro Bot Rescue Mission is a puzzle game that is perfect for younger children or just as something chill to play in VR.
Resident Evil 7 is a full survival horror experience. It includes hours of gameplay as users try to survive and discover the mysteries that surround the location.
Finally, for sports fans, there is Everbody's Golf VR. This game is just a fun experience and looks fantastic in the VR surroundings.
This bundle was first available in September 2019 and is one of the most popular PS4 VR deals to buy.
#11. The Walking Dead: Saints and Sinners Bundle
The Walking Dead: Saints and Sinners is a brand new Playstation VR Bundle that was first available in November 2020. The bundle contains a RIG 4VR wired headphones and the Walking Dead Sinners and Saints game.
The RIG 4VR was developed specifically for PlayStation VR and delivers accurate positional audio. The oval ear cups fit comfortably with the Playstation VR.
The Walking Dead: Saints & Sinners is a horror VR game that proves you're not alone in this new, broken world. You play as the Tourist, a storied survivor and living urban legend. Due to a rumor about a buried hotbed of limitless supplies, you've rolled into the sunken remains of New Orleans. The rest is up to you.
The Walking Dead: Saints and Sinners is one of the highest rated VR games to be released.
Which Playstation VR bundle do you like the most? If you've found a PS4 VR deal, comment below and let us know!