The Ghost Pacer is a set of augmented reality running glasses designed to help you train to be a better runner. A heads up display in the glasses lets you keep up the pace to a virtual training partner in real-time.
In this guide, we'll go over the Ghost Pacer and it's features. We'll show you where to buy the glasses and how to be a better runner with them.
Quick Buy
The Ghost Pacer launches on Kickstarter on Wednesday, August 5th. When it goes live, we'll add a link so that you can get your hands on these AR running glasses as quick as possible.
Until then, check out everything you need to know about the glasses below.
What is the Ghost Pacer?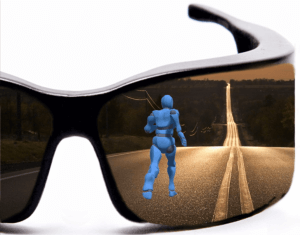 The Ghost Pacer is a set of glasses that runners can wear while they train. The glasses use augmented reality to overlay a holographic avatar in your vision. This allows you to always have a frame of reference of how fast you should be going. They are similar to the EyeRide HUD, but designed for runners.
The creator of the company, AbdurRahman "AR" Bhatti, is a former all-state cross-country runner who came up with the idea. Training to be a good runner is much more effective when you run with others. Since aligning schedules is hard, even more so during a pandemic, The Ghost Pacer provides an awesome alternative.
Using augmented reality, the glasses projects a live avatar in your space in real time. The avatar runs alongside you, showing you what pace you need to run to get better.
The Ghost Pacer Features
These glasses come with a few neat features that runners will like.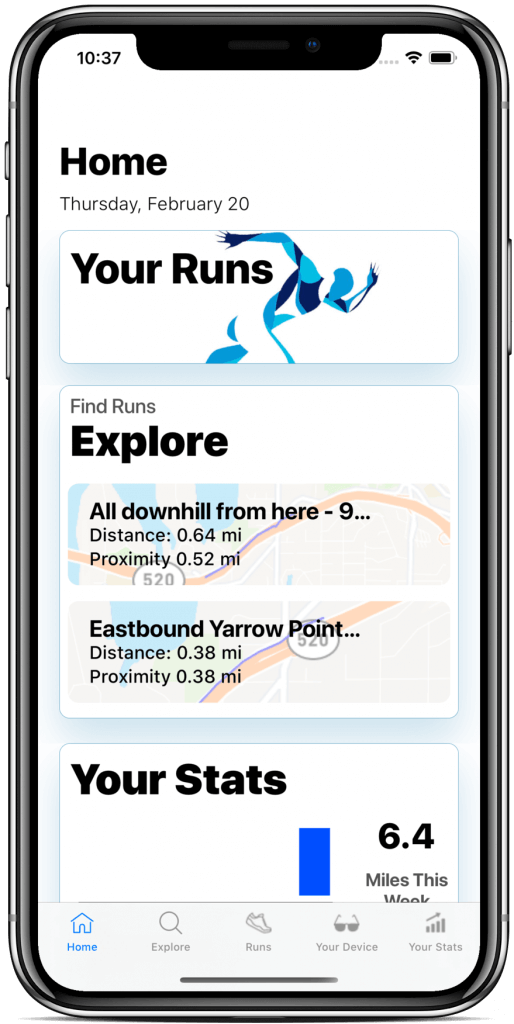 Companion App
A companion app powered by Strava lets you find special routes in your area with the glasses to race along. After you are done, you can see a ton of analytics about your pace, route, distance, and more.
Set a Target Pace
In order to become a faster runner, you need to set a faster pace than what you did previous. Ghost Pacer allows you to set your pace time before you run and then match it with your avatar in real time.
Race Your Friends
You can run with your friends if you aren't together at the same time. First, you download the route and speed from a run that your friend has completed. Then, these AR running glasses will show you how you are doing in real-time.
Smart Watch Integration
The Ghost Pacer Pro glasses can also connect with the heart rate sensors in select popular smartwatches. The avatar will be able to change its speed in real-time to keep your exertion levels in the optimal ranges.
Lightweight
A lot of augmented reality displays in the market are heavy, but not the Ghost Pacer. These running glasses weigh 90 grams and fit on your head nicely.
As you'll see in the specifications below, these augmented reality glasses are lightweight and not a burden for the runner.
Ghost Pacer Specifications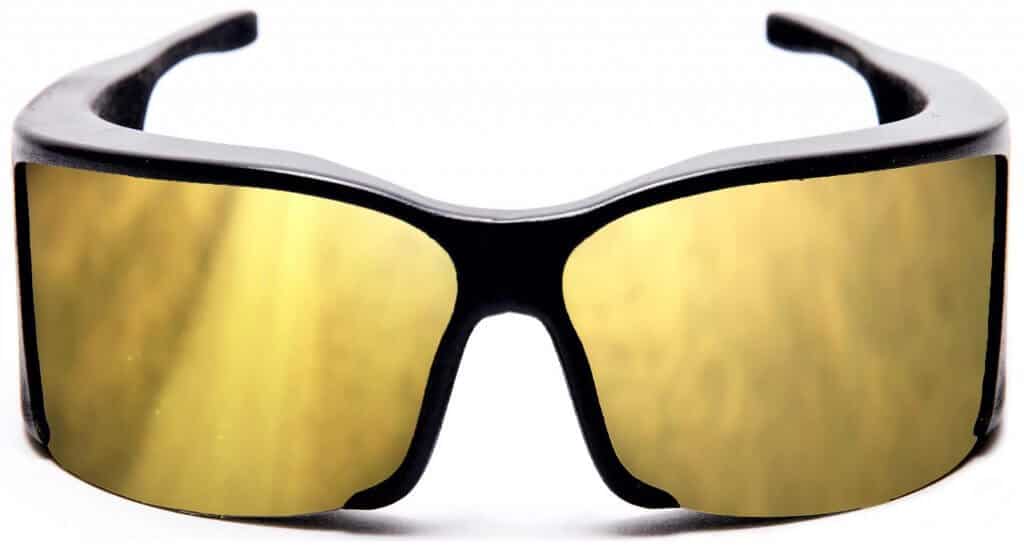 Weight = 90g
Battery Time = 6 hours
Battery Capacity = 800 mAh
Thickness = 13 mm at thickest point
AR field of view = 30 degrees
Recharge time = 1 hour
Integration with Strava, Apple Watch, Garmin, Coros and Polar Watches
Dust and splash resistant
How to Buy The Ghost Pacer
These augmented reality running glasses launch on Kickstarter on August 5th, 2020.
The Kickstarter campaign will have more details about the glasses including price and shipping information. We will update this guide as soon as we know more.
What do you think of these augmented reality glasses? If you've backed the Kickstarter project, comment below!