2023 is an exciting year for virtual reality, with at least 5 upcoming VR headsets that are going to be released! In this guide, we go over information about all upcoming VR headsets from:
All of these headsets represent the future of virtual reality gaming. They represent the entire metaverse concept and are the start of a future mixed reality world that contains augmented reality smart glasses.
If you have any questions about any of the upcoming VR headsets we featured in this guide, comment down below and let us know.
The Best Upcoming VR Headsets
Playstation VR2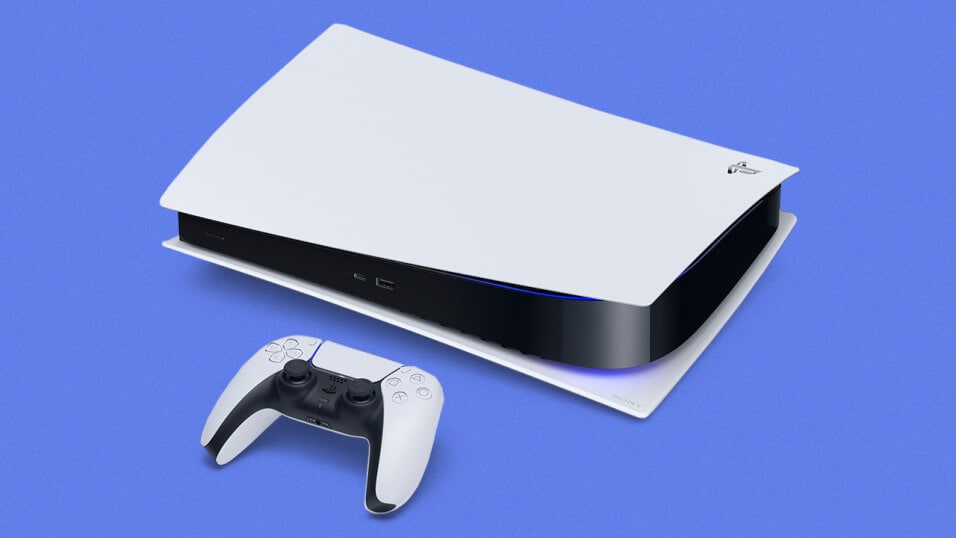 The Playstation VR2 is one of the upcoming VR headsets in 2023. The headset is packed with improvements over the original PSVR, which was released in 2016. 
The PSVR2 includes a 4K OLED display, single-cord setup, and implementation of haptic feedback. Sony has been quietly testing hardware internally and releasing patents that provide a hint at features in the new headset.
The Playstation VR2 comes with brand new redesigned Sense controllers. The halo-shaped controllers have a number of new sensors packed into them. They communicate back to the headset, which has a new inside-out tracking system (an improvement over the original Playstation VR).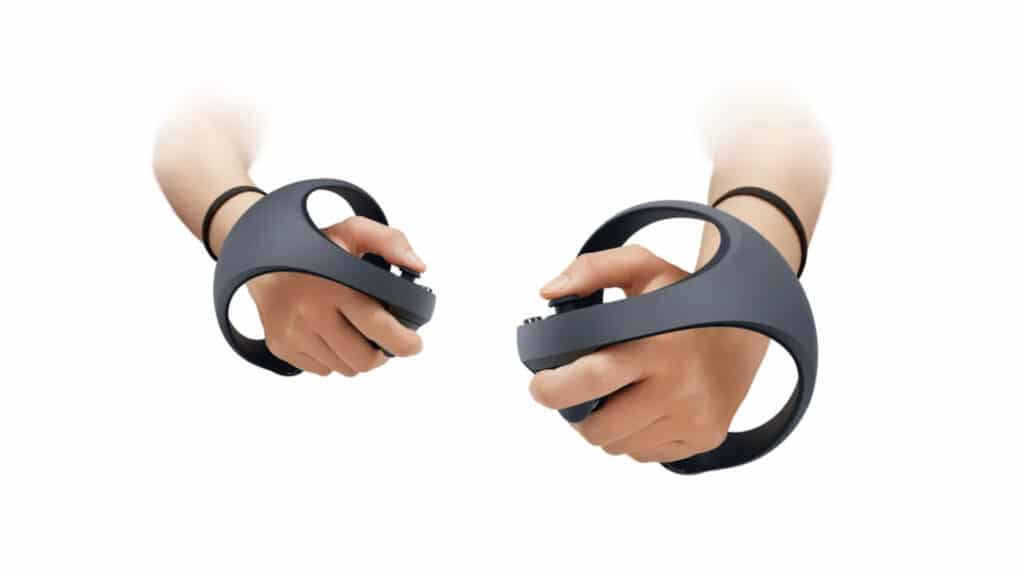 When it is released, Playstation VR2 is primed for a big splash, as Sony has optimized the console for Unreal Engine 5. So, you can expect intense gameplay and gorgeous graphics.
Click here to read our complete guide on the Playstation VR2 upcoming VR headset.
Release Date
The Playstation VR2 will be released on February 22nd, 2023.
Key Features
Playstation VR2 is equipped with a 4K OLED display.
It has 110 degree field of view and eye tracking.
The IPD adjustment range is between 57 and 72 mm.
The headset will support foveated rendering.
Games
During the unveiling of the upcoming VR headset, Sony announced that Horizon Call of the Mountain and other Playstation exclusives, including Horizon: Zero Dawn and Horizon Forbidden West are games that the headset will support.
Other games that you can expect to play on the Playstation VR2 are Hitman 3 and Resident Evil 7. Sony has always worked with developers to implement virtual reality support, so we expect a few exclusive titles with the headset.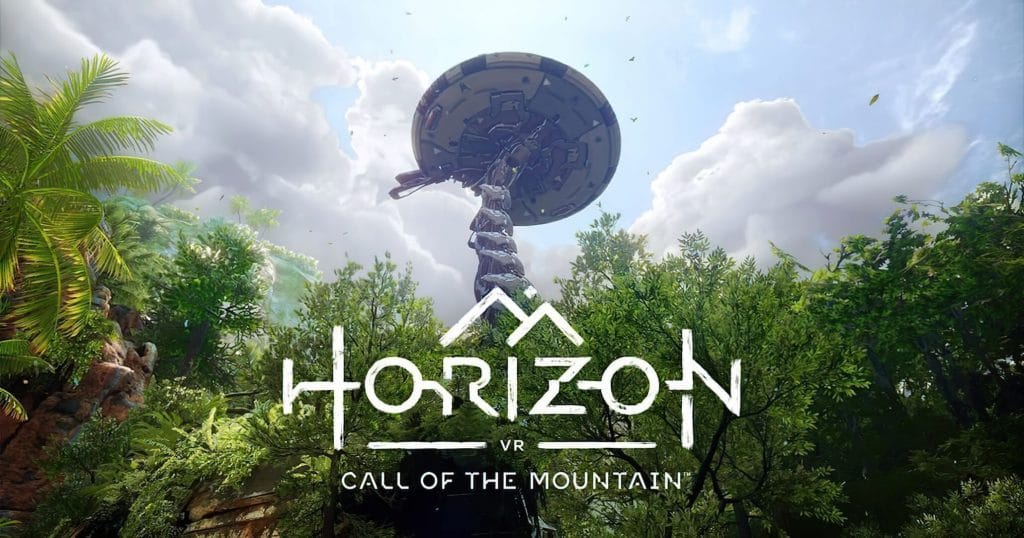 Price
The price of the Playstation VR2 is still unknown. We expect it to come in at the same or less price as the PS5 console, which retails for $599 MSRP.
Like Meta, Sony has the unique advantage of selling its VR headset below or at-cost and then making money off of each game it sells on its platform.
Apple VR Headset
The Apple VR headset is an upcoming VR headset from the Cupertino giant. It will be Apple's first hardware release in the augmented or virtual reality space, though the company has been releasing new software features for the past five years.
Rumors say that all components will be inside of the device and it will not require a tethered connection to a nearby PC. Apple's M-series computer chip provides serious processing power and the inclusion in a VR hardware would instantly be a fan favorite.
The Apple VR is a precursor to future augmented reality smart glasses designed for everyday use.
Early manufacturer leaks say that the Apple VR will have a curved visor with a soft mesh material, swappable headbands, and more. It will feature flat pancake lenses, similar to the HTC Vive Flow, for a small form factor. The Apple code name for the VR headset is N301.
Click here to read our complete guide on the Apple VR headset, with a summary of everything we know so far.
Release Date
According to the latest rumors, Apple VR may unveil the upcoming VR headset at the WWDC developer conference in June 2023. After that, the headset will be released in the fall or winter of 2023. 
This timeline will give developers some time to implement virtual reality into their games or port their existing VR games over to the Apple ecosystem.
Key Features
Apple VR will be extremely lightweight and easy to carry around.
The headset may be equipped with dual 8K screens with a 7680 x 4320 resolution.
Apple VR will come with eye-tracking software.
It will also be equipped with LiDAR scanning.
Apple VR may have a wearable controller that can track finger movements.
Games
There are rumors that Apple plans to integrate virtual reality into its Apple Arcade service. Launched in 2019, Apple Arcade is a monthly subscription service that gives you unlimited access to a growing library of games.
To encourage the conversion of games into VR format, Apple may also offer incentives to app developers.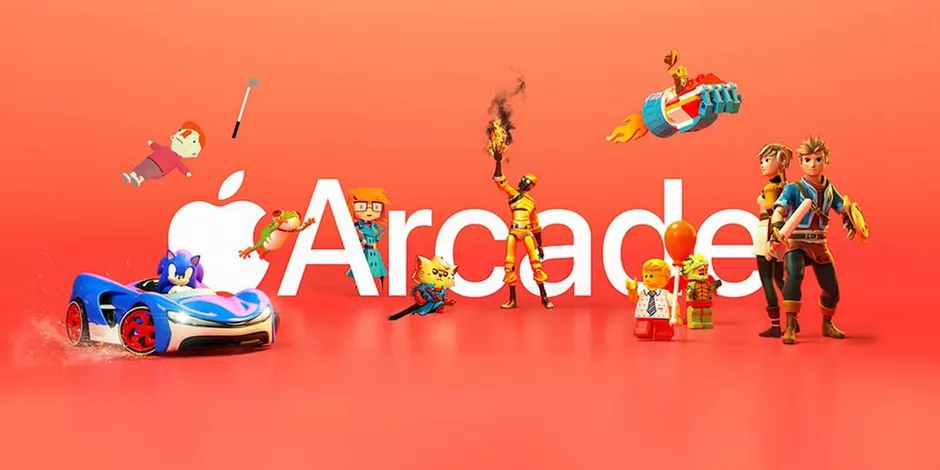 Price
The final price of the Apple VR headset is unknown, but rumors have varied from between $1,000 to $3,000 in price.In order to attract consumer interest, we expect to see the headset cost around the same price or less than an iPhone.
Pimax 12K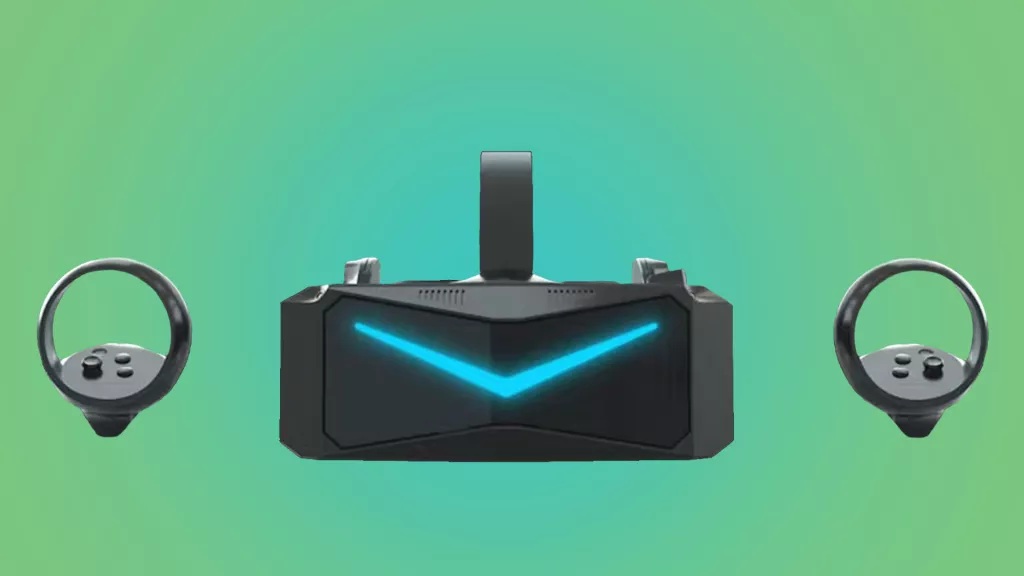 The Pimax 12K is a premium headset currently under construction by Pimax. Pimax 12K is the company's 8th virtual reality headset. It is capable of tethered PC VR, native, and wireless PC VR. Also thanks to an integrated Snapdragon XR2 chip, it is also capable of pure standalone VR too.
The 12K will feature an 8K resolution screen, up to 200 Hz refresh rate, and a 150° horizontal field-of-view. Pimax has announced that it will be easy to swap its battery for those who want to purchase extend play.
The Pimax 12K headset will be running its own Android-based OS, which will push the company to sell native standalone content using its own store.
Pimax is currently running a trade-in promotion, where you can get the value of your existing VR headset off of the price of the 12K when it is launched.
Click here to read our complete guide on the Pimax 12K upcoming VR headset.
Release Date
The Pimax 12K is scheduled for release in 2023. 
Key Features
The Pimax 12K QLED features 2 6K mini-LED QLED panels at a resolution of 5,760 x 3,240 per-eye.
It has a FOV of 150 degrees horizontal, 200 degrees diagonal, and 135 degrees vertical in standalone mode. In native mode, the field of view is 200 degrees horizontal, 240 degrees diagonal, and135 degrees vertical.
The refresh rate is up to 200 hertz.
The IPD adjustment range is between 57 and 72 mm.
The Pimax 12K QLED is 30 percent smaller than the Pimax 8KX.
It has a rear mounted 6000 mAh swappable battery. You can use the headset for up to 6 hours non-stop.
This headset comes with two 6DoF controllers and has full inside-out tracking.
Games
Since the manufacturer integrates with SteamVR, Pimax 12K QLED users can expect to play a wide range of titles on SteamVR. Once you connect Pimax 12K QLED to your PC, you will have access to all the games in the library.
Pimax also has plans to launch its own Android app store, which will be a Meta Quest competitor. This is what a lot of fans have been waiting for in upcoming VR headsets.
Price
Pimax 12K will retail for $2,400 USD when it launches on the marketplace in 2023. This is a hefty price tag, so the trade-in promotion if you own an existing Pimax headset is worth looking into.
Meta Quest 3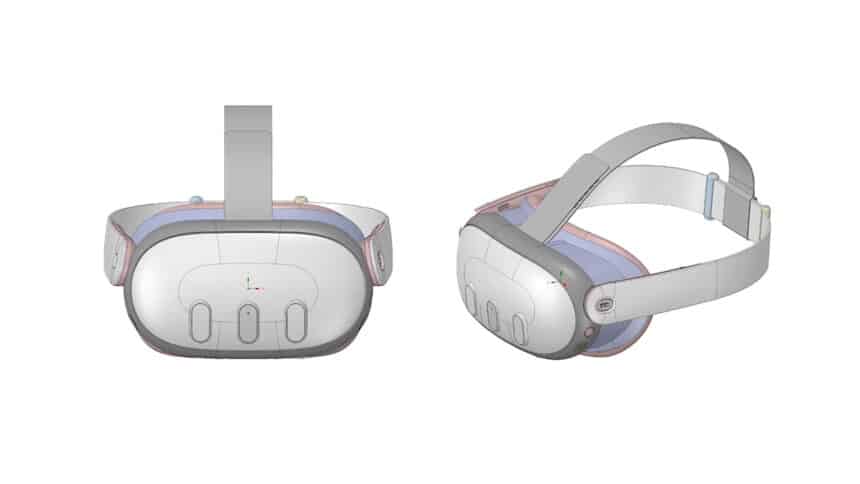 In 2022, the focus was on the Meta Quest Pro, a business headset aimed at increasing productivity and provising some advanced features for the metaverse. In 2023, we expect the focus to shit back to the lower-priced consumer line with the Meta Quest 3.
Not much is known about the Quest 3 year, but the image above gives a good idea on what it will look like. An upgrade to the process is likely, with Meta working directly with Qualcomm on a Snapdragon XR2 successor.
The headset will feature probably mixed reality capabilities and other functionalities that are new to the lower-priced line. Pancake lenses and full color passthrough is already enough to get fans excited.
If you are still interested in the Oculus Quest 2, it is still a great time to buy using the link below:
Meta Quest 2 — Advanced All-In-One Virtual Reality Headset — 128 GB
Meta Quest is for ages 13+. Certain apps, games and experiences may be suitable for a more mature audience. Keep your experience smooth and seamless, even as high speed action unfolds around you with a super-fast processor and high-resolution display. (Packaging may vary) Meta Quest packaging will continue to carry the Oculus name and logo during the transition to our new branding.
Experience total immersion with 3D positional audio, hand tracking and haptic feedback, working together to make virtual worlds feel real.
Explore an expanding universe of over 250 titles across gaming, fitness, social/multiplayer and entertainment, including exclusive blockbuster releases and totally unique VR experiences.
Release Date
The latest rumor is that the Meta Quest 3 will be unveiled during Meta Connect in the fall and be available to purchase ahead of Christmas 2023.
Key Features
The headset is equipped with similar high quality controllers as the Quest Pro.
It will have pancake lenses which will make the form factor smaller.
The price will be similar to the Quest 2, $399.
There will be full color passthrough and other mixed reality features.
Price
I expect the price of the Quest 3 to remain similar or the same as the Quest 2, at $399 for the base model. This is $100 more than the original price of the Meta Quest 2 when it was released, but on par with the current pricing.
Valve Deckard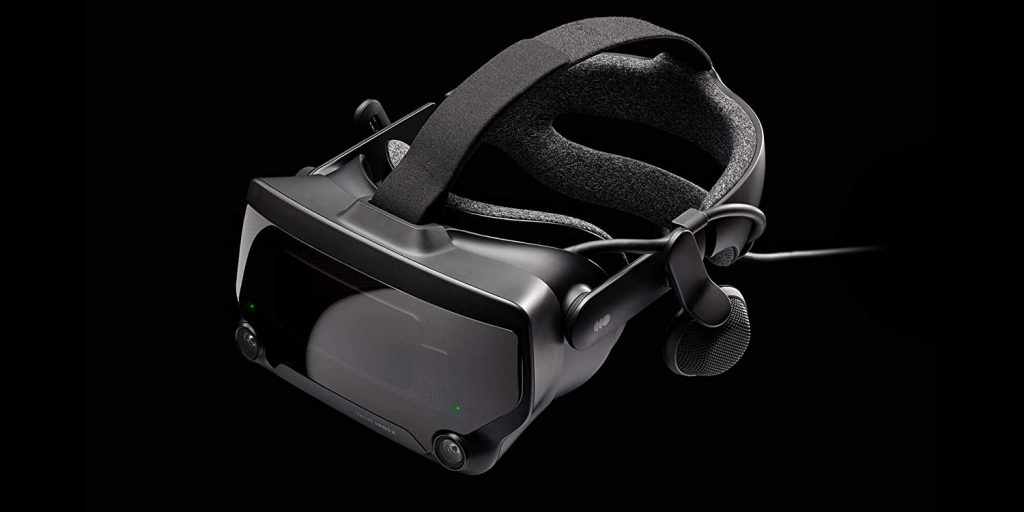 The Valve Deckard is another great upcoming VR headset to look out for in 2023. Valve Deckard is currently under development at Valve's headquarters. We expect the headset to be a standalone model, which means it will have built-in wireless functionality and be a true Meta Quest competitor. This makes it both a successor to the Valve Index and something completely new.
Code for the headset has been quietly added into the Steam software code over the past number of months. It suggests a standalone headset with mixed reality features and "dual tracking" mode.
Manufacturing leaks suggest that the headset will feature eye-tracking, advanced head-tracking, and a high refresh rate inside-out tracking features.
A patent for updated knuckle controllers has also been spots, which adds a Steam Deck style analog stick.
Click here to read everything we know so far about the Valve Deckard upcoming VR headset.
Release Date
The latest rumor suggests that buyers will be able to purchase the Valve Deckard headset sometime around the summer of 2023. As Valve builds more anticipation towards the launch of the headset, buyers should begin to save their spare change to afford this premium headset.
Key Features
This headset works as a standalone wireless VR headset.
It looks to be equipped with VRLink, a library for the WiFi driver of the device.
The head strap comes with variable focal length lenses for people with myopia, hypermetropia, and astigmatism.
It has an eye-tracking module with a variable refresh rate of up to 2000 Hz.
Games
Since Valve owns the Steam game marketplace, it is expected that Valve Deckard will support a wide range of games on Steam. This is great news for fans, as Steam is the largest game marketplace in the world.
The Valve Deck was released in February 2022 and there are a ton of Steam games that can be supported by a mobile device. We think the Deck's release is a precursor to optimizing games for mobile VR hardware.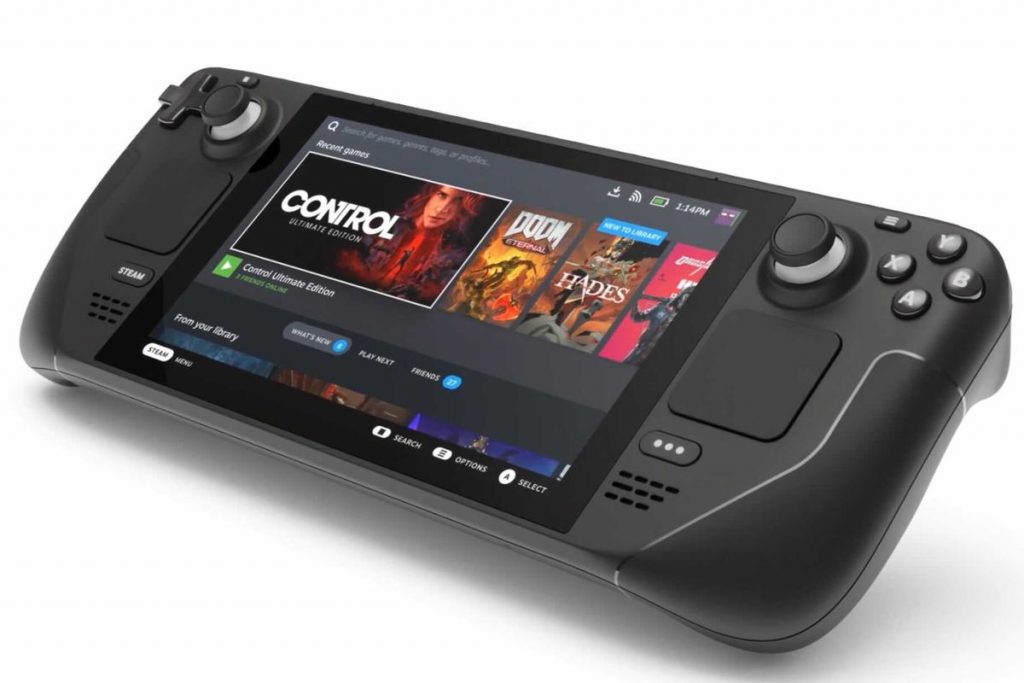 Price
As of the time writing this post, there's no information about the price tag of the headset. However, we can only suggest that you start saving your spare change to be able to afford it once it launches on the marketplace.
Conclusion
If you are a virtual reality gamer, there is a lot to be excited for. The upcoming VR headsets due for release in 2023 provide a hint at some of the new features coming soon to all manufacturers and models, including:
Hand and eye tracking
Improved motion tracking
Refined controllers
More realistic games, avatars, and metaverse experiences
In addition, VR support by AAA games like Grand Theft Auto and Horizon should further push VR into the mainstream. With Meta owning a large market share currently, a lot of fans have been waiting to see releases by other companies. The Playstation VR2 and Apple VR headset should provide top-tier options into the space. The Valve Index is one of the highest rated headsets available and a wireless successor will be highly rated. Not to be outdone, new releases by Meta and Pimax will look to push both companies along in the VR space.
What upcoming VR headset are you most excited to see more information on? 2023 is shaping up to be a great year for the technology, with multiple high profile devices gearing up for release.
If you have any questions about any of the upcoming VR headsets, comment down below. As soon as more information is released, we will be covering it on our home page.