In this guide, we show you how you can watch your 360 videos on any VR headset. This process works for any virtual reality hardware including the Oculus Quest, Go, or Rift S, HTC Vive, Playstation VR, Gear VR, Google Daydream, Pico, and more.
We'll walk you through the process step by step, plus show you a few cool features about watching 360 degree videos in VR.
Did we miss anything? Comment down at the bottom of this guide and we'll make sure that we get you the answers you need!
How to Capture 360 Videos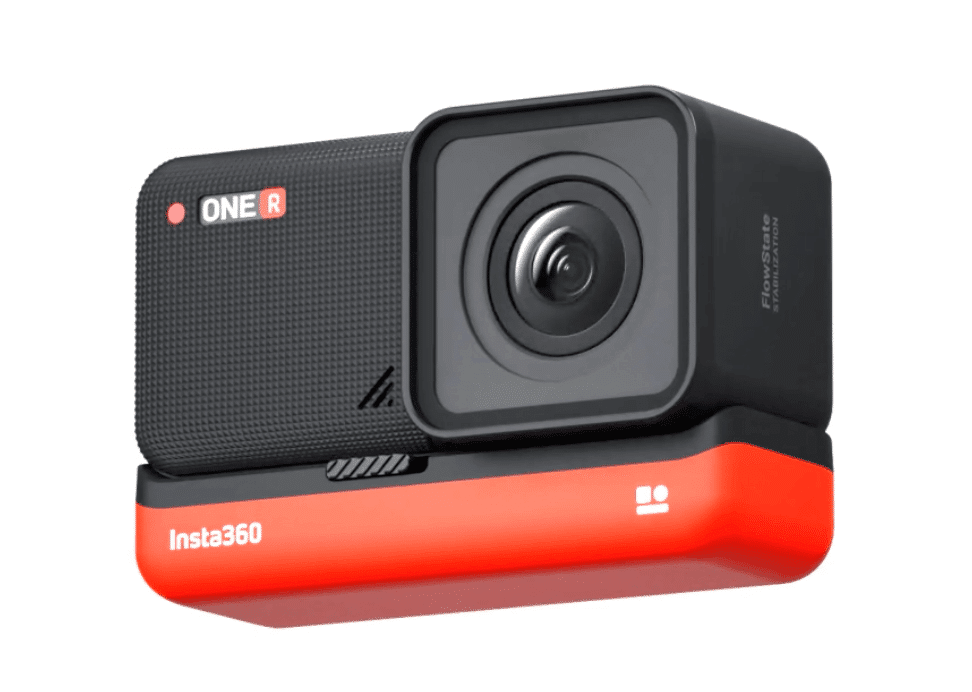 In order to capture your own 360 degree videos, you need a 360 degree camera. After you shoot content with the camera, simply upload the files to your computer and then follow the instructions below to play the videos on your VR headset.
There are many different places and reasons why you might capture videos in 360 degrees:
Virtual tour
Vacation memory capture
Educational learning
Virtual reality demo
No matter what reason is, check out our guide on the best 360 degree cameras for more information.
How to Watch 360 Videos on Any VR Headset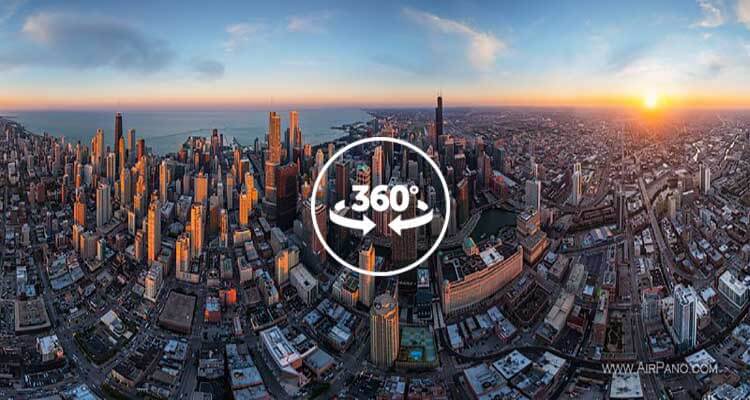 In the step by step guide below, we'll show you how to watch 360 videos on any VR headset including the Oculus Quest, Rift S, and Go, HTC Vive, Gear VR, Google Daydream, and more. You can also push videos onto multiple headsets and initiate playback at the same time. This is helpful for work, education, and training applications.
Total Time: 15 minutes
Sign Up For a VR Sync Account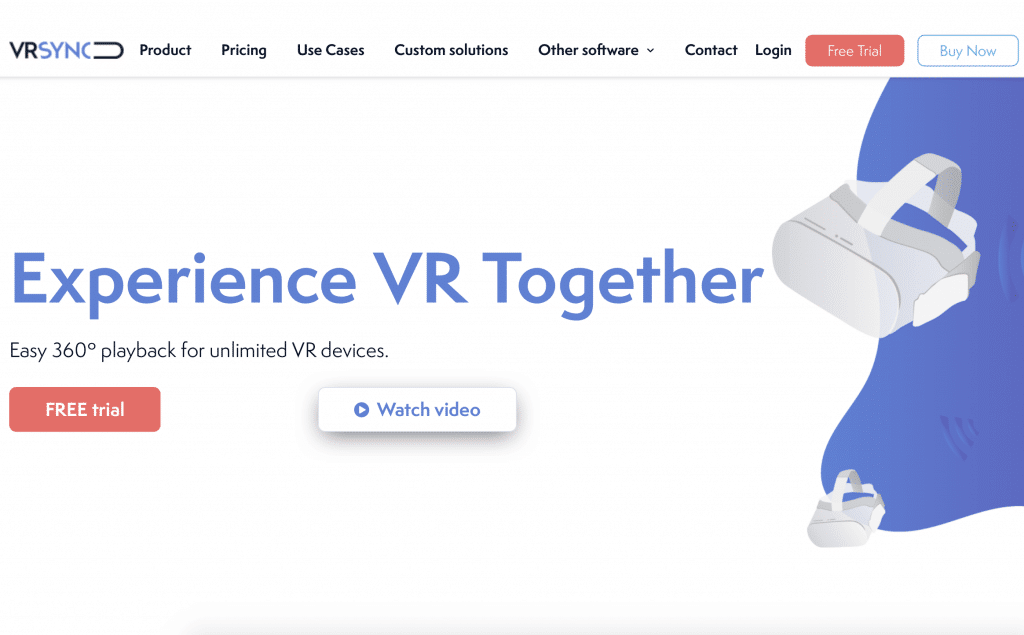 First, sign up for a VR Sync account. VR Sync is a service that lets you easily push and manage 360 videos on VR headset hardware. It also contains advanced analytics and features such as syncing playback across multiple headsets at the same time.
Download 360 Playback Software For Your VR Headset

Log into your VR Sync dashboard and click on the Download page link. Click on the picture corresponding to your VR headset and follow the instructions to install VR Sync to your device.
Sync Your VR Headset with VR Sync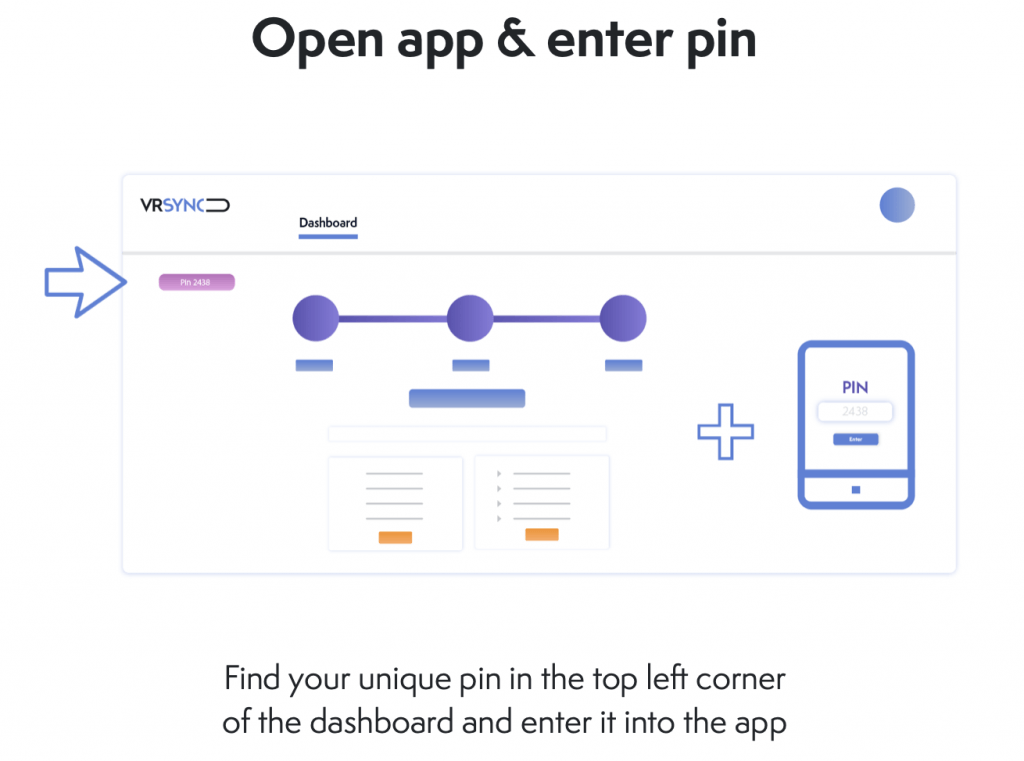 Launch the VR Sync app on your headset. Enter the pin located in the top left corner of your VR Sync dashboard into the headset when asked. This will synchronize your VR Sync account with this headset.
Upload Your 360 Videos to VR Sync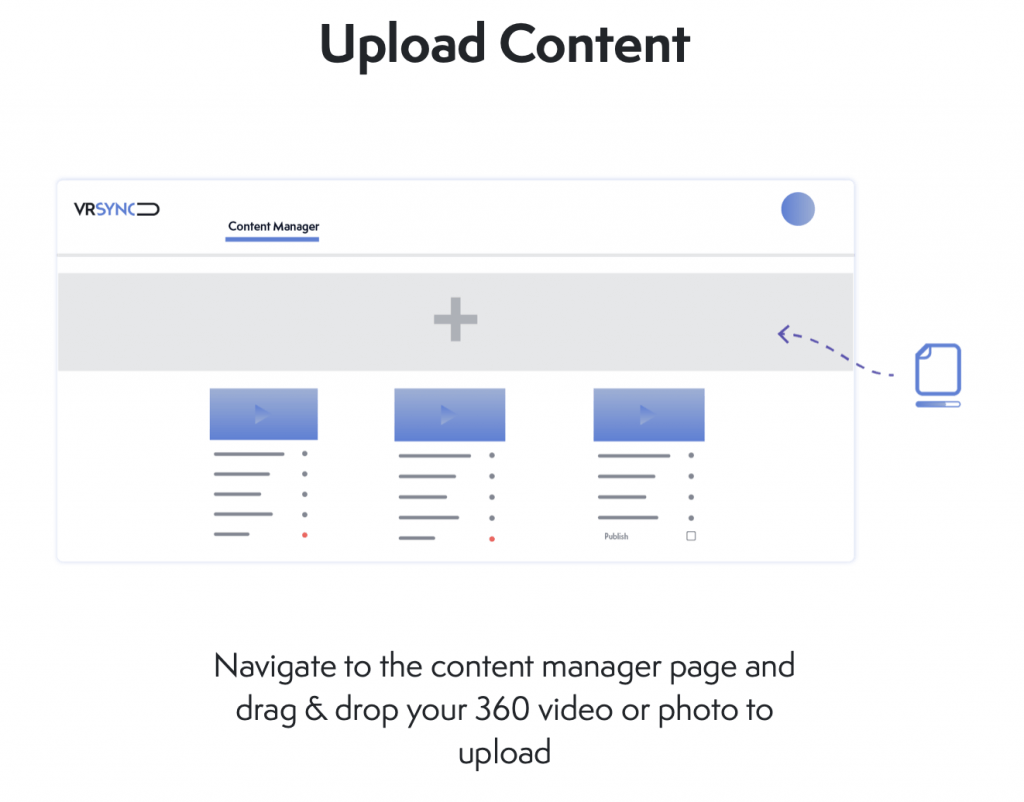 Click on the Content link in the VR Sync dashboard. Here, you can drag and drop any 360 degree video that you've created or received. The video will upload to VR Sync and be available anywhere you are.
Synchronize Playback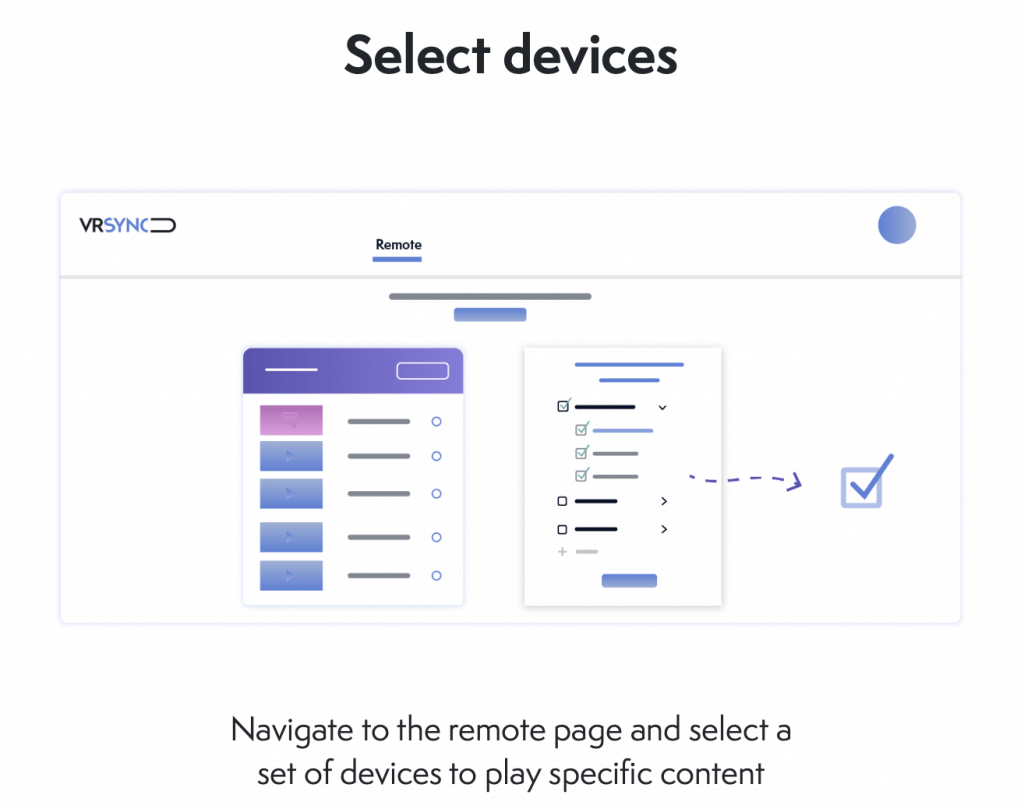 Once your video is uploaded to VR Sync, you will be able to play it on your VR headset!
However, you can go a step further and synchronize playback on all VR headsets that you've entered your pin in. To this, click on the Remote link in the VR Sync dashboard.
From here, you can send play commands to any VR headset you have connected. You can also send messages that will pop up in each headset.
And that is how you watch 360 videos on any VR headset! VR Sync has a ton of great business features too, including tracking how many views you've gotten and when.
Streaming 360 Videos From Youtube on a VR Headset
The guide above is more for watching your own 360 content on your VR headset. But what about streaming 360 degree videos off of Youtube? Watching these videos is just as easy.
Both SteamVR and the Oculus Store (Rift S, Quest, and Go) all have the Youtube VR app. Simply search for it in the store and download it to your device.
Youtube VR Features
The Youtube VR app for Oculus, SteamVR, and Android (Gear VR and Daydream) comes with some really great features:
Featured and trending 180 degree and 360 degree videos in one spot.
Spatial audio support for full immersive surround source
Watch videos and browse at the same time
Best 360 Videos on Youtube VR
Here are some of the best VR videos from Youtube to play on your headset. Simply search for these videos in the Youtube VR search bar to find them:
Google Doodles
Elton John- Farewell Yellow Brick Road Tour 360
Isle of Dogs
NightFlyers VR
Do Not Touch
Lines of Sight
Victoria Falls – 360 Video
Superman Roller Coaster
Free Solo 360 – National Geographic
Africa's Pristine Delta – National Geographic
Wild With: Bears – Discovery
Aeospace Engineer – The Female Planet
Cirque du Soleil VR180
The Joel Embiid 360 Experience
A Surfing Journey – Jeep
Do you have any tips for watching 360 degree videos on a VR headset? Comment below and help others out!