AMD officially announced the first half of their Radeon RX 6000 series graphics cards on October 28th. This is the ultimate guide to the AMD Radeon RX 6500 vs 6700 vs 6800 vs 6900 for VR.
Come find out:
Should you buy the 6700, 6800 or the 6900?
What features in the new RX 6000 cards help virtual reality gaming?
Where can you buy the RX 6500 vs 6700 vs 6800 vs 6900?
When do the new cards come out?
As well, we have facts and statistics on:
Price
Speed
Memory
Bandwidth
TGP
and a lot more!
On October 28th, AMD officially unveiled the RX 6800 and 6900 XT for VR. Those details below are FACT. Information for the 6500 and 6700 are considered to be preliminary and rumour until they are officially released.
All of these cards are getting serious consideration for our best GPUs for VR guide.
Comment down at the bottom of this guide and let us know which RX 6000 series card you are going to use for VR.
What is the AMD RX 6000 Series?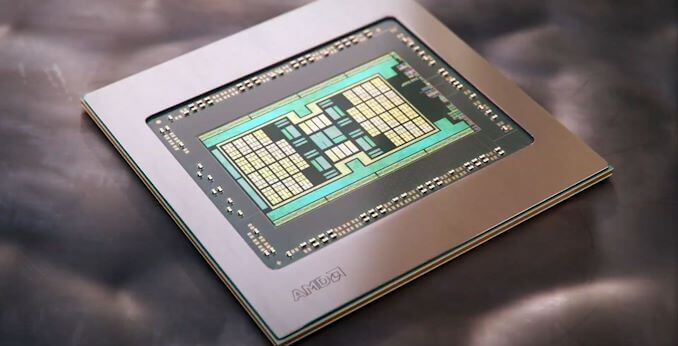 The AMD RX 6XXX Series (Big Navi architecture) are AMD's 2020 graphics cards for high performance gaming PC and virtual reality applications. Every PC uses a GPU to render images, video and 2D or 3D animations for display. A GPU performs quick math calculations and frees up the CPU to do other things. They are the direct competitor graphics cards to Nvidia's RTX 3070, 3080, and 3090.
AMD Radeon RX 6000 series will be the graphics architecture behind both the Xbox Series X and Playstation 5.
These cards are some of the top choices for those looking to build their own PC or buy a pre-made workhorse.
No matter which card you get between the 6500 vs 6700 vs 6800 vs 6900, they all come with some premium features.
RDNA 2.0
Radeon DNA (RDNA) is the microarchitecture used on the AMD's RX graphics cards. The original RDNA was introduced in 2019 and the upgraded RDNA 2.0 is coming out with the new AMD Big Navi cards outlined in this guide.
AMD claims it will provide a 50% performance-per-watt improvement over RDNA 1 and increases in clock speed and instructions-per-clock. Additional features confirmed by AMD include real-time, hardware accelerated ray tracing and variable rate shading.
RDNA 2.0 is also being utilized in the new Xbox Series X and Series S and Playstation 5. RDNA 2.0 comes with the other feature improvements below.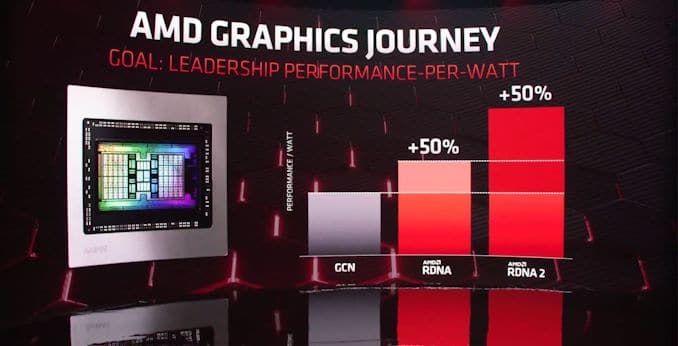 Ray Tracing
Ray tracing (RT) allows light to be rendered in real-time in games. It adds an unprecedented accuracy to video games and was a big deal when it was announced.
Ray Tracing was a big advantage for Nvidia when it was announced in 2019. For 2020, AMD has included ray tracing technology and showed off their tech during the announcement of the 6800 and 6900 XT. Ray Tracing is available on a number of VR-ready games such as Fortnite, Minecraft, and more. If you are a serious virtual reality gamer, then ray tracing coming to your headset is a big deal.
Infinity Cache
Infinity Cash is a revolutionary feature from AMD that increases the bandwidth of the chip greatly while keeping the power requirements the same. It allows Big Navi to be 30% more efficient on its own. Infinity Cash removes bottlenecks by dynamically storing information and data and doing a better job of understanding how long this information is needed.
AMD uses 128 MB of Infinity Cache on the 6800 and 6900 XT, which is way more than the 4 MB included in the last generation. This patented technology provides fewer cache misses and reduced data duplication. This cache can access the main GDDR6 memory over the memory bus less often than before.
Other Features
Other features including:
Pervasive Fine-Grain Clock Gating
DX12 Ultimate
Sampler Feedback
DirectStorage API
Mesh Shaders
To get some of the hype already going, next we will compare the AMD Radeon RX 6500 vs 6700 vs 6800 vs 6900 XT for VR. We'll help you decide which card is the best value for virtual reality players.
Let's find out!
How to Buy the AMD Radeon RX 6500 vs 6700 vs 6800 vs 6900
AMD works with a handful of certified board partners such as Zotac, XFX and more. who package the chips on a custom board. As soon as these graphics cards are released, we will post direct links to purchase these boards below.
If you know somewhere else to buy the new RTX chips, comment down at the bottom of this guide!
Price
AMD has traditionally enjoyed a reputation for providing more affordable products than their competition. The pricing details for the AMD Radeon RX 6500 vs 6700 vs 6800 vs 6900 XT are as follows:
6500 = TBA
6700 = TBA
6800 = $649
6900 = $999
AMD suggests that it won't see the same release day stock issues that plagued the release of the RTX 3080. The company has been on the media, of late, assuring consumers that they are listening, learning and adapting to offer the best experience possible.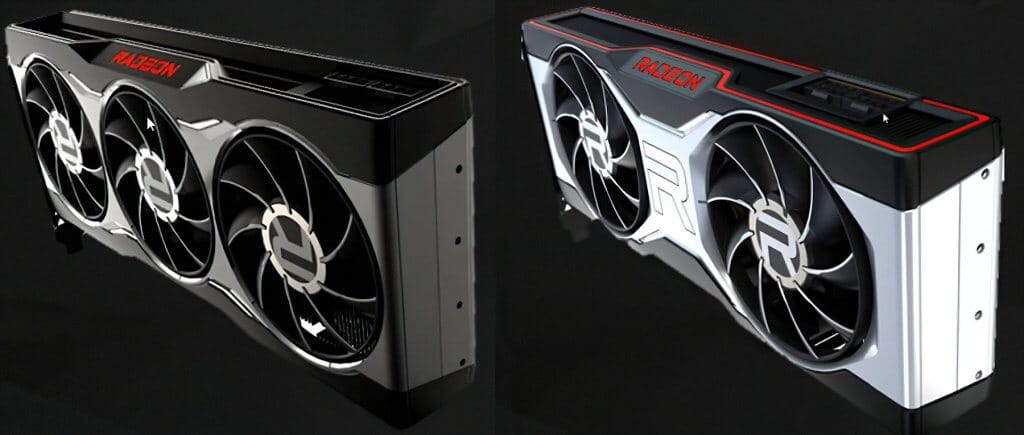 Release Date
AMD Radeon RX 6000 series was officially unveiled on 28 October 2020. The release date of each card is listed below.
6500 =
6700 =
6800 = November 18th, 2020
6900 = December 8th, 2020
These graphics cards will also arrive with the launch of the PS5 and Xbox Series X.
GPU SKU
The GPU is the physical silicone board that all of the components sit on.
All 4 Radeon RX 6000-series GPUs for VR use a 7 nanometer production process.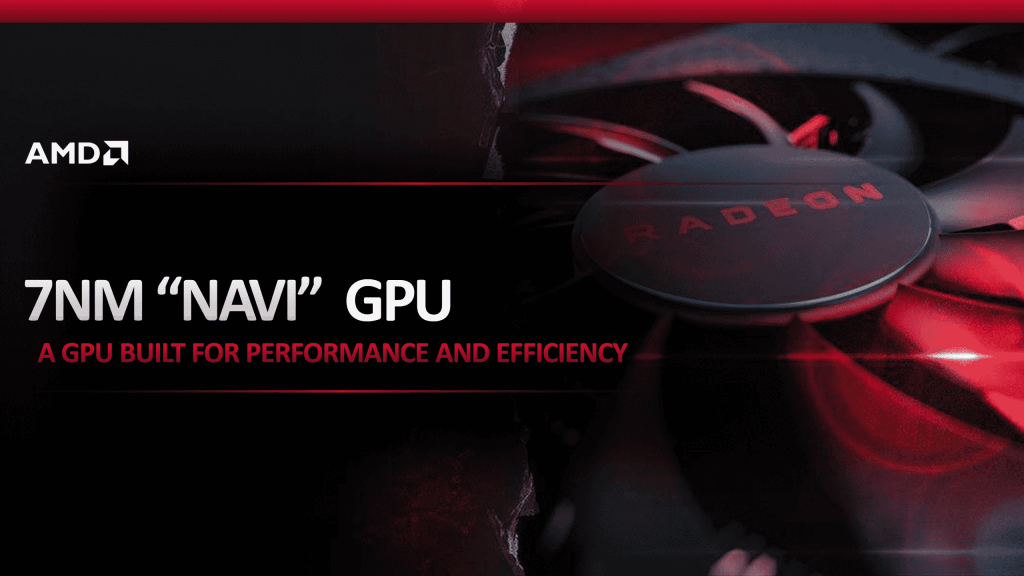 Stream Processors
AMD calls their cores "stream processors", which is the equivalent to NVIDIA's CUDA (Compute Unified Device Architecture) cores. These GPU cores are also known as pixel processors or pixel pipelines. Just like CPU cores, the more AMD stream processors a GPU has, the more powerful it is.
The cores are responsible for processing all the data that is fed into and out of the GPU. They perform game graphics calculations that are resolved visually to the end-user. An example of something a CUDA core might do would include rendering scenery in-game and drawing character models. Others are resolving complex lighting and shading within an environment.
AMD's stream processors are the following on the new chips:
6500 = 2,048
6700 = 2,560
6800 = 4,608
6900 = 5,120
Memory
The memory is responsible for storing all the graphical information. This information is shown on the output screen. Higher memory helps the card perform at high levels. This is a main factor to consider when buying a VR-ready GPU.
The memory of a graphics card is used to draw graphics or pictures of your game on your monitor according to their resolutions.
The greater the memory of the graphics card, the higher resolution graphics it can draw for your game.
The memory in each of AMD's new RT 6000 series are:
6500 = 8GB, DDR6
6700 = 12GB, DDR6
6800 = 16GB, DDR6
6900 = 16GB, DDR6
None of the new Radeon 6000-series XT cards match the 24 GB located on the Nvidia 3090. However, all of the top-three cards contain more than the 10 GB found on the Nvidia 3080. It will be exciting to see the benchmarks for playing VR games using these graphics cards and how they compare to each other. We've heard that these GPUs come close to the RTX 3080 in terms of overall performance, while providing other advantages outside that.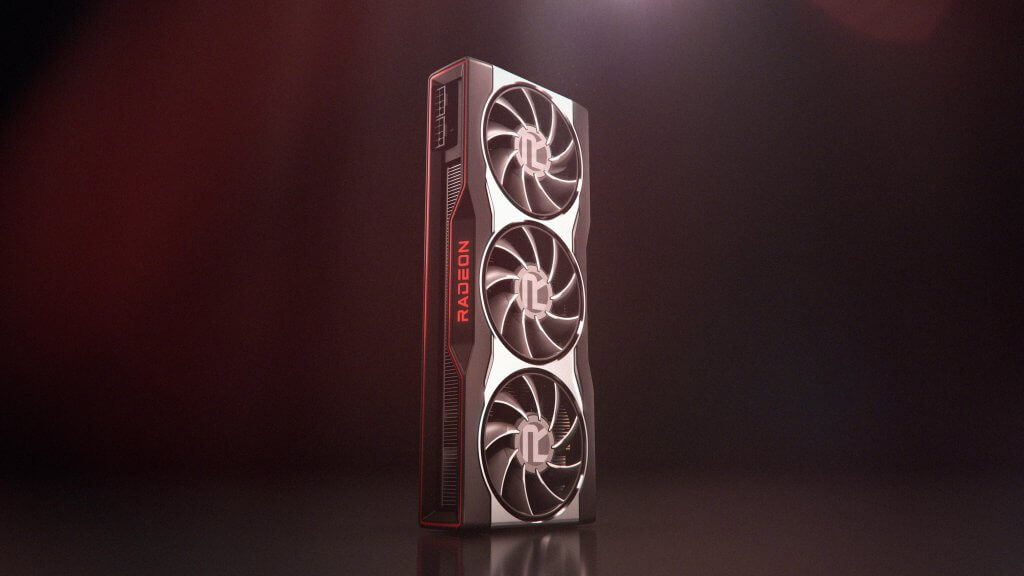 Memory Clock
Memory Clock is the frequency of the VRAM on the GPU. VRAM is the ram utilized by the GPU. VRAM is used to hold memory for assets that the GPU needs to render. VRAM clocks in frequencies, faster frequencies means the faster the RAM can take, hold, and replace short term information.
Because unlike your hard drive or SSD, the information is moving back and forth, deleted and replaced, all of the time. So memory needs much higher frequencies than your typical storage device.
The memory clock rate on the new Radeon RX cards are:
6500 = 16 GB/s
6700 = 16 GB/s
6800 = 16 GB/s
6900 = 16 GB/s
Boost Clock
Boost clock is the overclocking speed of the device. When a graphics card notices that power and temperature have extra room from their upper limits, it automatically overclocks itself to add more performance. The boost clock for the new Nvidia RTX cards are:
The boost clock for the new AMD RX cards are:
6500 = 2,000 MHz
6700 = 2,000 MHz
6800 = 2,250 MHz
6900 = 2,250 MHz
When looking for a VR-ready GPU, boost clock shouldn't be much of a concern. For what it's worth, the RX 6000-series cards for VR offer a higher boost clock than Nvidia's RTX 30-series.
Memory Bus
Memory bus works together with the memory on the chip to deliver information. The memory bus is the pathway that your gpu uses to access the memory it has. It works together with the memory clock speed to work out exactly how much of the memory can be accessed per second.
The AMD 6500 vs 6700 vs 6800 vs 6900, the memory bus comparison is as follows:
6500 = 128-bit bus
6700 = 192-bit bus
6800 = 256-bit bus
6900 = 265-bit bus
The higher 265-bit memory bus rating on the RX 6900 means that it can access its 16GB of memory at a much faster rate than the 6800's same 16 GB.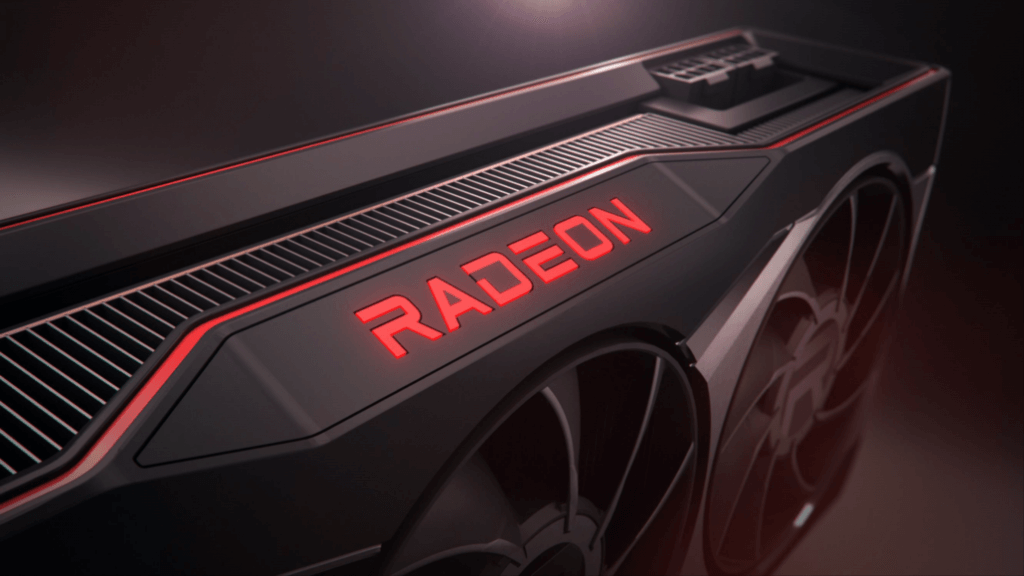 Bandwidth
Memory bandwidth is the speed of the video RAM. It's measured in gigabytes per second (GB/s). A higher bandwidth means that the card can communicate with the computer's CPU, memory, and other components quicker. A video card with higher memory bandwidth can draw faster and draw higher quality images.
AMD RX 6500 vs 6700 vs 6800 vs 6900, the breakdown of memory bandwidth is as follows:
6500 = 256 GB/s
6700 = 384 GB/s
6800 = 384 GB/s
6900 = 512 GB/s
Both the RT 6700 XT and 6800 have a bandwidth of 384 GB/s. The 6900 has the most bandwidth of 512 GB/s. If true, the RX 6500 bandwidth will match Nvidia's RTX 3070.
TGP
TGP stands for Total Graphics Power. Higher power output means higher temperature output, which requires extra cooling of the card and more fans. The higher the TGP of a graphics card, the greater the cooling the card will require.
The TGP of the AMD Radeon RX 6500 vs 6700 vs 6800 vs 6900 XT are as follows:
6500 = 125W
6700 = 150W
6800 = 300W
6900 =300W
According to the leaked photos, at least one of these GPUs will come standard with a three-fan design.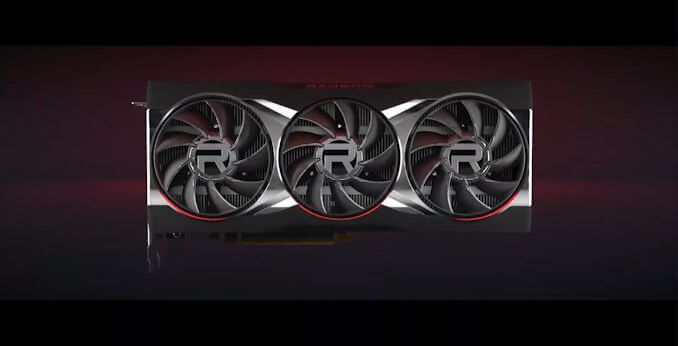 Summary: AMD Radeon RX 6500 vs 6700 vs 6800 vs 6900 For VR
Once again, here is a summary of the specs between the Nvidia GeForce RTX 3070 vs 3080 vs 3090.
| | | | | |
| --- | --- | --- | --- | --- |
| | RX 6500 | RX 6700 | RX 6800 | RX 6900 |
| GPU | TBA | TBA | TBA | TBA |
| Stream Processors | 2,048 | 2,560 | 4,608 | 5,120 |
| Transistors | TBA | TBA | 23 Trillion | 23 Trillion |
| Game Clock | | | 2015 MHz | 2015 MHz |
| Boost Clock | 2000 MHz | 2000 MHz | 2250 MHz | 2250 MHz |
| Infinity Cash | | | 128 MB | 128 MB |
| Memory | 8GB GDDR6X | 12GB GDDR6X | 16GB GDDR6 | 16GB DDR6X |
| Memory Clock | 16 Gbps | 16 Gbps | 16 Gbps | 16 Gbps |
| Memory Bus | 128-bit | 192-bit | 256-bit | 265-bit |
| Bandwidth | 256 GB/s | 384 GB/s | 384 GB/s | 512 GB/s |
| TGP | 125W | 150W | 300W | 300W |
| Price | TBA | TBA | $649 | $999 |
| Release Date | TBA | TBA | November 18th | December 8th |
The RX 6800 is the closest comparison to the Nvidia RTX 3080. AMD claims that the 6800 vs 3080, they have the advantage at less of a power draw. We'll be doing an RX 6800 vs RTX3080 comparison guide in detail soon!
The RX 6900 is the closest competition to the Nvidia RTX 3090.
So, which graphics cards should you buy for your new VR-ready computer? All of these 6000-series Radeon cards provide nice improvement over last generation. In particular, the jump up to the 6800 or 6900 is pretty significant. The price savings of the 6800 will be a popular choice for many who are looking for a new GPU for VR.
When you compare the AMD Radeon RX 6500 vs 6700 vs 6800 vs 6900 for VR, which card do you like the best? How do you think these GPUs compare to the Nvidia RTX 30-series? Comment below and let us know!