Ready to experience Grand Theft Auto V (GTA V) in a thrilling new light? Join us as we dive into the world of VR gaming, exploring the high-demand GTA V VR mod. In this step by step tutorial, I'll show you how to play the Grand Theft Auto V VR mod today.
This mod adds an immersive twist to this critically acclaimed open-world game, taking player engagement to unprecedented heights. The mod is made possible thanks to Luke Ross, who adapted the VR mod for the game.
If you have any trouble, comment below and let us know!
What is Grand Theft Auto V?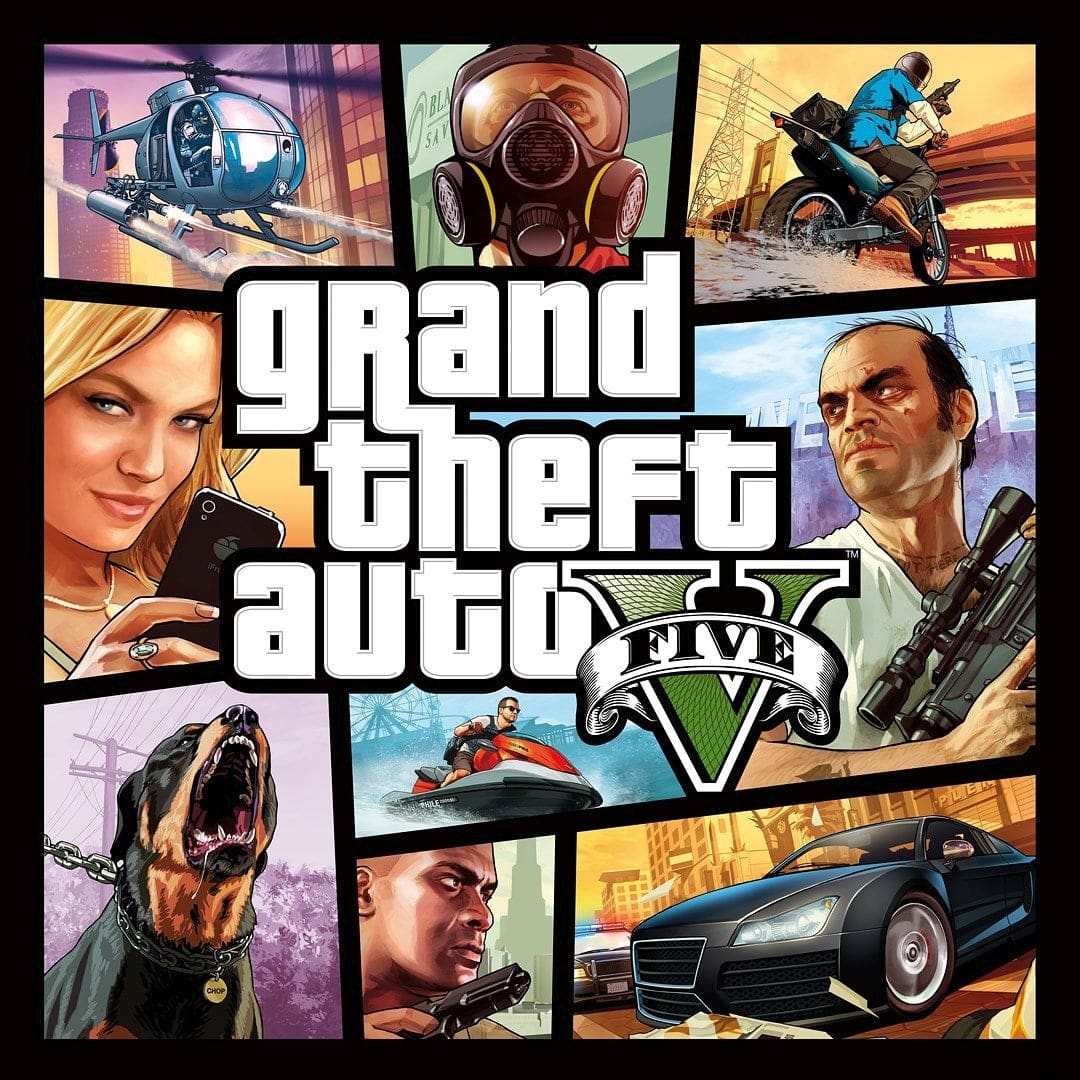 Grand Theft Auto V (GTA V) is a popular open-world action-adventure video game developed by Rockstar North and published by Rockstar Games and Take Two Interactive Software. Released initially for consoles in 2013 and later for PC, the game has gained a massive following due to its engaging storyline, expansive open-world environment, and the freedom it grants players to explore and interact with the virtual world.
The core gameplay centers around completing missions involving everything from bank heists and assassinations to car chases and shootouts. Besides the main story missions, you can engage in many side activities and mini-games.
You can:
participate in races

play golf or tennis

go skydiving

ride roller coasters

invest in the stock market

purchase properties
And a ton of other games to try out!
The game also features an extensive online multiplayer mode known as Grand Theft Auto Online, allowing you to create customizable characters and embark on various co-op missions, competitive events, and free-roaming adventures with other players worldwide.
Grand Theft Auto V Story Overview
GTA V is set in the fictional state of San Andreas, which draws inspiration from Southern California in the United States. The game boasts a sprawling, meticulously crafted open-world environment that seamlessly blends urban landscapes, countryside, and coastal areas. At the time, the game map was the largest ever in a video game.
The narrative of GTA V revolves around the lives of three main protagonists: Michael De Santa, Franklin Clinton, and Trevor Philips. Each character has a distinct personality, background, and motivations, and their stories interconnect throughout the game. You can switch between these characters during various stages of the story, offering different perspectives and experiences.
Michael De Santa is a retired bank robber living under witness protection. Despite his seemingly idyllic life, he is dissatisfied and yearning for the thrill of his criminal past.
Franklin Clinton, a young and ambitious gang member from a troubled neighborhood, seeks better opportunities and is eager to escape the cycle of crime and violence.
Trevor Philips is a volatile and unpredictable career criminal and a former partner, Michael. Trevor's erratic behavior and violent tendencies add a layer of chaos to the game's narrative.
As the story unfolds, the lives of these three guys mix together and interweave into the storyline.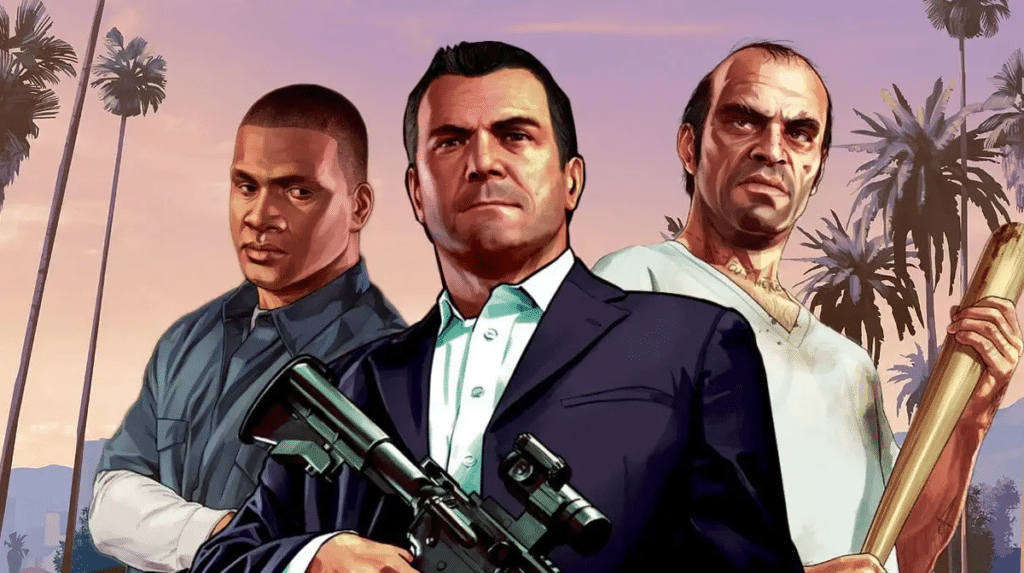 Can You Play Grand Theft Auto V in VR?
By default, the GTA V game has no virtual reality mode.
Luke Ross Mod
However, you can install a VR mod for Grand Theft Auto V which converts the same to full 3D virtual reality. One installed, you will get:
full first-person playability (not flat screen)

virtual reality motion

VR cutscenes
This VR mod was developed and created by Luke Ross, who has developed and released some of our favorite VR mods ever: Cyberpunk 2077, Red Dead Redemption 2, and Hogwarts Legacy.
What About Motion Controls?
VR motion controllers are not supported by any Grand Theft Auto V VR mod. There are not enough buttons on a VR controller to reliably simulate all the controls you need on a Bluetooth controller or keyboard and mouse.
I recommend connecting a controller to your computer and playing GTA V that way. The Xbox Wireless controller below is our top-rated option.
Sale
Xbox Core Wireless Controller – Carbon Black
Experience the modernized design of the Xbox Wireless Controller in Carbon Black, featuring sculpted surfaces and refined geometry for enhanced comfort and effortless control during gameplay with battery usage up to 40 hours.
Stay on target with the hybrid D-pad, textured grip on the triggers, bumpers, and back-case. Plug in any compatible headset with the 3.5mm audio headset jack.
Connect using the USB-C port for direct plug and play to console or PC. Support for AA batteries is included on the rear.
Requirements to Play Grand Theft Auto V in VR
If you are looking to download, install, and play GTA V in VR, there are a few requirements:
A Powerful PC: VR requires a robust gaming rig with at least an Intel Core i5 or AMD Ryzen 5 processor, 16 GB of RAM, and a high-end graphics card like NVIDIA GeForce GTX 1080 or AMD Radeon RX 5700 XT.

VR Headset: Obtain a compatible VR headset such as the Meta Quest, Oculus Rift, HTC Vive, or Valve Index. Ensure your VR headset is appropriately set up and connected to your PC.

Grand Theft Auto V Game: You'll need a legitimate copy of GTA V installed on your PC. The VR mod does not include the base game, so make sure you've purchased it beforehand.

VR Mod: Download and install the VR mod for GTA V. Several mods are available, but the "REAL VR Mod" by Luke Ross is the most popular choice. It is a free mod.
How to Play Grand Theft Auto V in VR
Follow these step-by-step instructions to install the Luke Ross mod for Grand Theft Auto V and to bypass the Error 16 issue with the game.
Download VR Mod & Rollback Files
First, download the VR Mod and Rollback files from this link: Download VR Mod & Rollback Files. Additionally, get the ExeIntegrityByPassAgainstRGL_V1.0 from this link: ExeIntegrityByPassAgainstRGL_V1.0.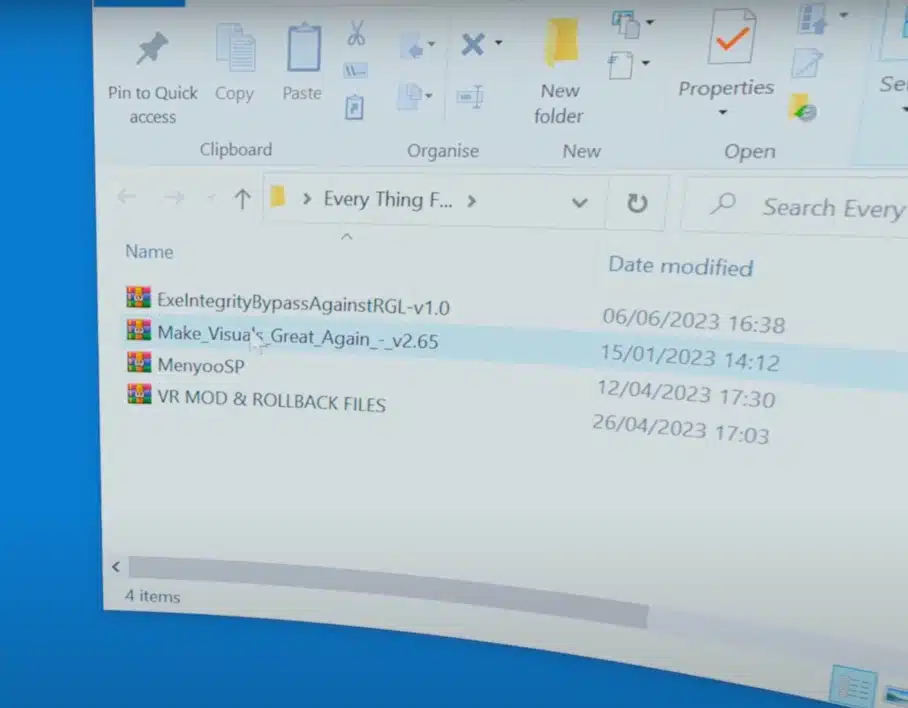 Extract the Files
Open your Grand Theft Auto V game folder by right-clicking on GTA V in your Steam library, selecting "manage files," and then choosing "browse local files."
Next, extract the VR Mod & Rollback files you downloaded earlier by right-clicking on the zip file and selecting "Extract here." When prompted, click "yes to all" to complete the extraction process.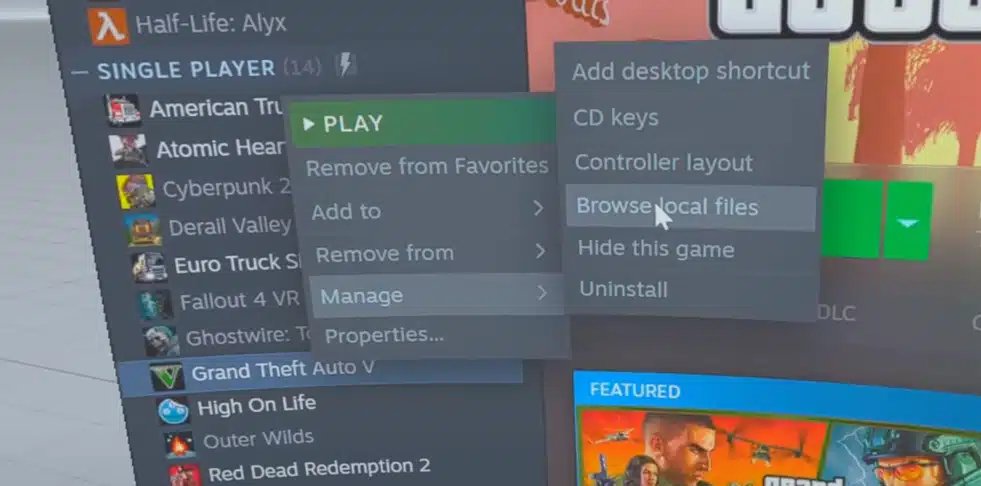 Move the VR Mod File
Open the GTA5 VR Mod file you extracted earlier. Inside, you'll find two files: "GTA V.1.0.2612.1 (STEAM)" and "GTAS VR Mod."
Drag and drop the "GTAS VR Mod" file into the local game file you opened earlier. Ensure it doesn't end up inside any of the folders within the local game file.
Extract VR Mod File
After transferring the VR Mod file to the local game file, right-click on it and select "Extract here." This will ensure that the mod files are correctly set up.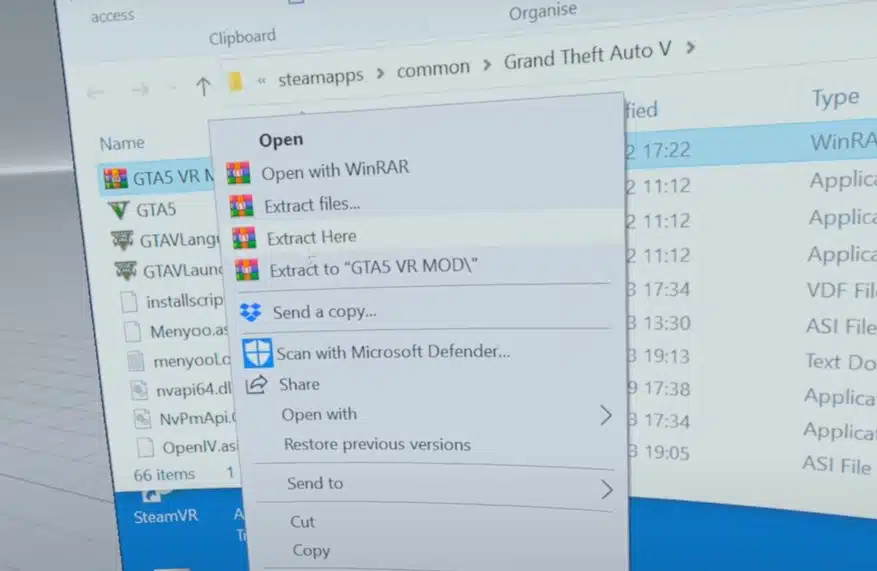 Configure the Mod
In the local game file, scroll down until you find the "Real Config" file. Double-click on it and choose either "High," "Medium," or "Low" config when a new window pops up.
For most users, selecting "Medium Config" is recommended by pressing "M" on your keyboard.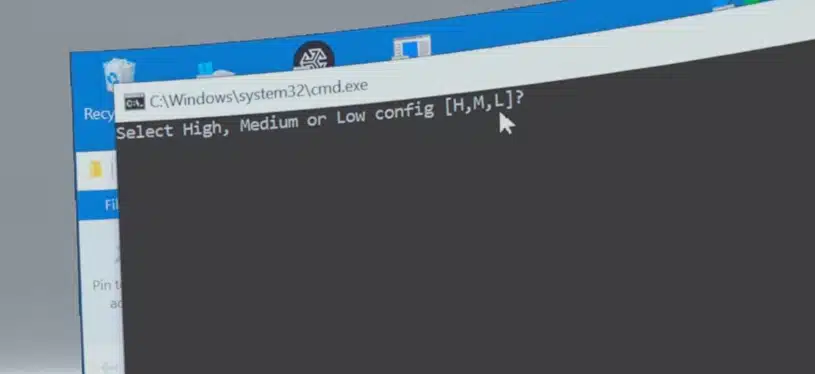 Extract GTA V.1.0.2612.1 (STEAM) File
Now, open the "GTA V.1.0.2612.1 (STEAM)" file in the local game directory, right-click on it, and select "Extract here." After the extraction, open the newly created folder and delete the "How to Downgrade" file if it's present.
After deleting "How to Downgrade," copy the files "GTAS," "GTAVLanguageSelect," "GTAVLauncher," and "PlayGTAV" and move them to the local game folder.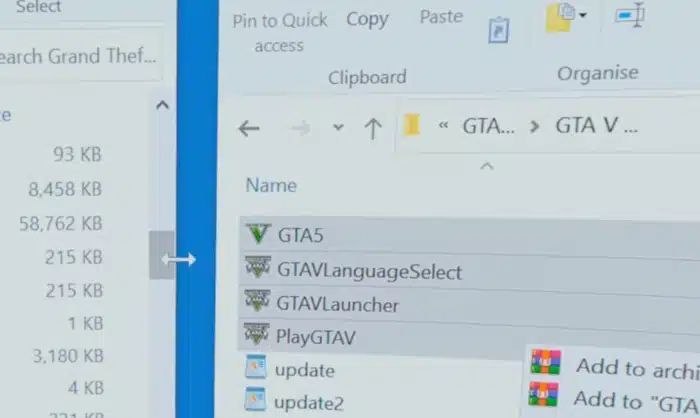 Replace Files in the "Update" Folder
Look for the "update" folder, click on it, and you'll find three files: "x64," "update," and "update2." Replace the "update" and "update2" files with the same files you found in the GTA5 VR Mod file.
Bypass Integrity Check
Right-click on the ExeIntegrityByPassAgainstRGL file you downloaded earlier and select "Extract here." A new file should appear in the folder. Drag and drop this new file into the game's local files to bypass the integrity check.
Launch the Game
Finally, launch the Grand Theft Auto V game. If you followed all the steps above correctly, the game should start properly without any issues, and you can now begin playing GTA V in VR.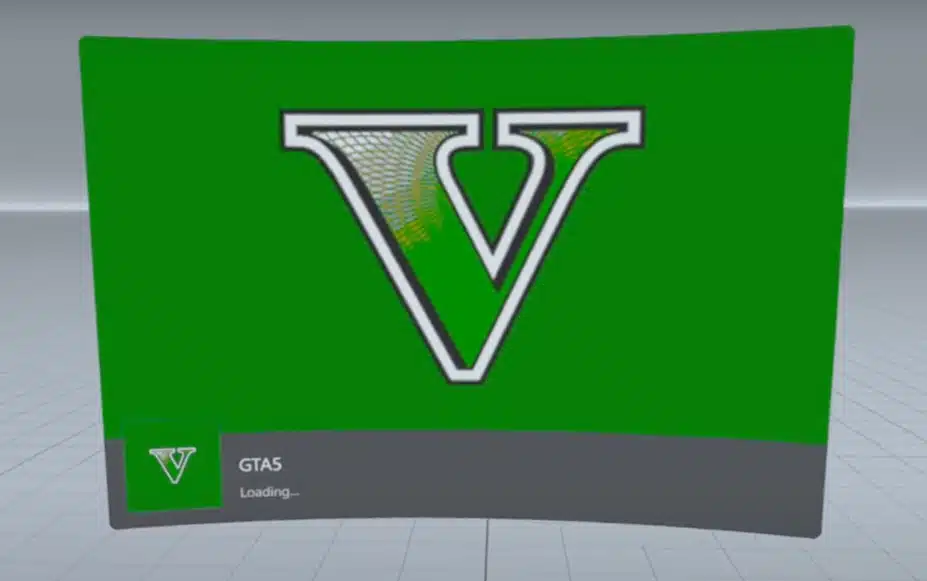 Best Grand Theft Auto V VR Settings
Playing Grand Theft Auto V in virtual reality can offer unparalleled immersion and excitement. To enhance your VR gaming experience, adjusting specific settings before applying the VR mod is essential. These settings will help ensure a smooth and comfortable experience while exploring the vast open world of Los Santos and Blaine County in VR.
Here are the best Grand Theft Auto V VR settings:
First-Person Head Bobbing: Off
Head bobbing in first-person mode can cause discomfort and motion sickness for some VR players. To avoid this, turn off the head bobbing effect by going to the game settings, specifically the "Camera" section, and turning off "First Person Head Bobbing."
Allow Independent Camera Modes: Off
In some cases, independent camera modes can lead to jarring camera movements, which might be uncomfortable in VR. It's best to turn off this option in the "Camera" settings to ensure a more stable and consistent VR experience.
First Person Third Person Cover: On
Enabling the "First Person Third Person Cover" option can provide a smoother transition between first-person and third-person perspectives while taking cover. This setting allows for a more seamless VR experience when you move in and out of cover during intense gunfights.
First-Person Vehicle Hood: Off
Having the first-person perspective enabled on vehicle hoods can obstruct your view while driving and reduce the sense of immersion. To prevent this, turn off the "First Person Vehicle Hood" option in the game settings under the "Camera" section.
Targeting Mode: Free Aim (Gamepad)
While using a gamepad in VR, it's generally more immersive and challenging to use the "Free Aim" targeting mode instead of the auto-aim assist. This will require more precision and skill during gunfights, making the combat experience in VR more engaging.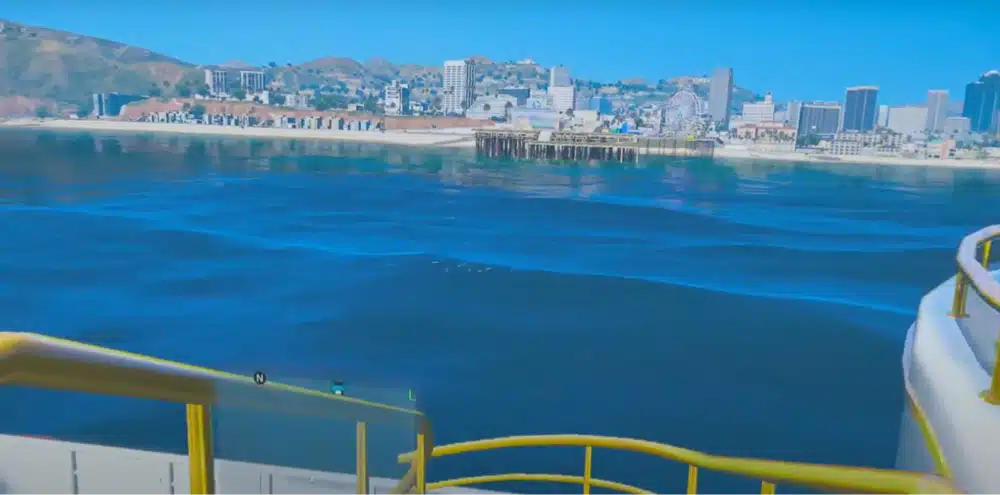 Grand Theft Auto V VR Mod Video Tutorial
Need more help? Follow along with the video below:
Conclusion
Immerse yourself in the vibrant, thrilling world of Grand Theft Auto V like never before by embracing the power of VR. Once you've checked off the prerequisites – a high-performance PC, a VR headset, a legitimate GTA V copy, and the popular "REAL VR Mod" by Luke Ross – you're all set to dive into this gaming marvel in VR.
Remember, playing GTA V in VR is all about the first-person experience. Sadly, VR motion controllers aren't supported, but connecting a Bluetooth controller or using a keyboard and mouse does the trick. The step-by-step instructions to download, install, and configure the VR mod only takes a few minutes before you are ready to take on Los Santos in VR.
Once installed, optimize your experience by configuring your settings for optimal VR performance.
There's nothing like stepping into the shoes of Michael, Franklin, or Trevor and living their stories first-hand.
Frequently Asked Questions About the Grand Theft Auto V VR Mod (FAQs)
What is the Grand Theft Auto V VR mod by Luke Ross?
The Grand Theft Auto V VR mod by Luke Ross allows users to fully immerse themselves in the expansive world of Los Santos and Blaine County by making the game compatible with Virtual Reality (VR) headsets.
How do I install the GTA V VR mod?
The installation process for the GTA V VR mod involves several steps. First, you must install the original GTA V game on your PC. Then, download the mod files from the Luke Ross GitHub repository. Extract the files to your GTA V directory, and install the required ScripthookV software. Finally, configure your VR headset as per the instructions given. It is a straightforward process, but following the installation guide closely is recommended to ensure a seamless setup.
What are some of the key features of the GTA V VR mod?
The GTA V VR mod offers a slew of impressive features. The mod supports head tracking, meaning your in-game view responds to real-world head movements, greatly enhancing realism. Additionally, the mod features full controller support, allowing for comfortable and intuitive gameplay.
I'm having issues with the GTA V VR mod. How can I troubleshoot?
Troubleshooting for the GTA V VR mod mainly involves ensuring your software and hardware are compatible and up to date. First, verify that your GTA V game is patched to the latest version, as outdated versions may lead to conflicts. If you experience performance issues, try adjusting your VR headset's display settings. If the issue persists, Luke Ross provides a comprehensive troubleshooting guide on the mod's GitHub page.
Can I use the VR mod with other GTA V mods?
Yes, in most cases, the GTA V VR mod is compatible with other GTA V mods. However, it is important to note that not all mods may work correctly in VR. Before combining mods, you should read their descriptions and user feedback to avoid conflicts or performance issues.