This is the ultimate Meta Quest Pro vs Apple Vision Pro comparison guide, where we compare and contrast the display, sensors, design, price, and features of these two mixed reality headsets.
If you are in a rush, check out the key points below!
Key Comparison Points
The Apple Vision Pro is three times more expensive than the Meta Quest Pro, but it might be justified!
The Meta Quest Pro is a productivity headset that has more interest as a gaming device due to Meta's built-out library of quality VR games.
The Apple Vision Pro is a productivity headset that caters to virtual interaction, productivity, and business applications.
Below, we compare these two headsets in more detail.
Related: Check out the Apple Vision Pro vs Meta Quest 3 in full detail.
Meta Quest Pro Overview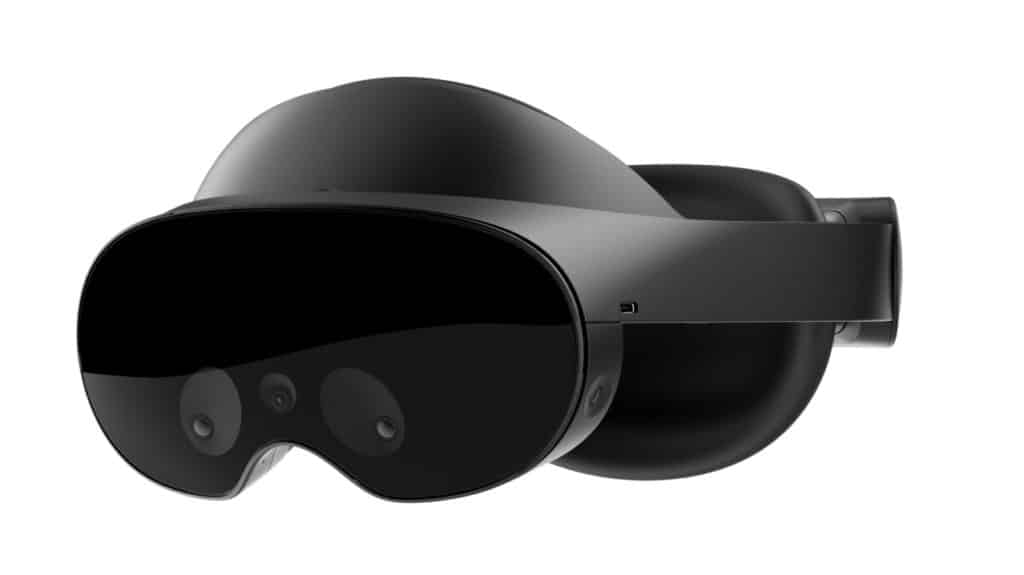 The Meta Quest Pro is made for power users and businesses who want to get more done in virtual reality. The headset is packed with a ton of nice features and our favorites are:
High quality controllers that offer the best tracking and extra features
A high-quality display featuring full color passthrough
Eye and face tracking that makes virtual reality more personal
While the Quest Pro has mixed reviews, everyone universally loves the new Pro controllers included with the device. Each controller has 3 cameras on it and a Qualcomm Snapdragon 662 processor in it. This allows your controller to track its position and movement in space all on its own, without the use of the headset at all.
The Meta Quest Pro has two pancake lenses instead of a traditional LCD screen. Pancake lenses have a smaller form factor, which allows the headset to take up less space and weight overall.
The resolution for each pancake lens is 1800×1920 per eye and 3600×1980 combined, providing clear and vibrant visuals for all apps. You will also get a wide 106-degree Field of View that will provide the best picture for your headset.
The Meta Quest Pro features inward facing cameras that track your face and mouth expressions. This is utilized in certain social apps, which can have your avatar mimic your facial expressions.
Apple Vision Pro Overview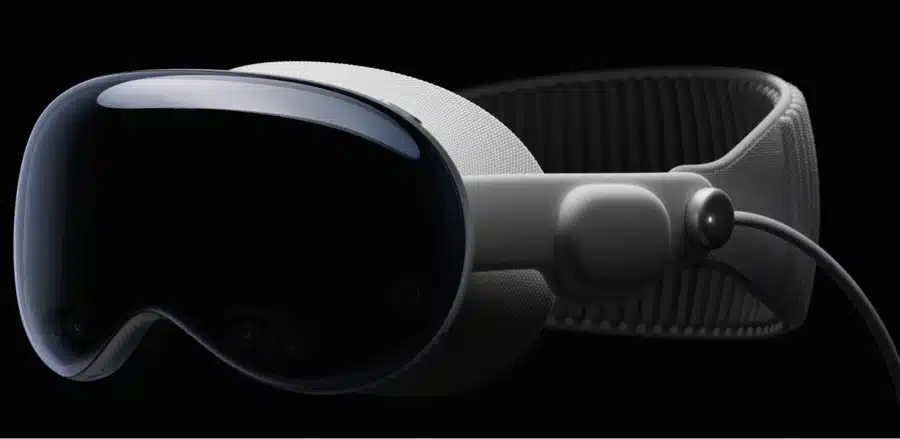 Apple Vision Pro is Apple's first mixedreality headset. It looks like a more advanced VR headset, like the Meta Quest Pro, but it contains more augmented reality features.
The hardware is decidedly made for productivity. Most of Apple's unveiling focused on apps and media that could be simplified with the device. It supports all iPad apps by default and has some integration features with Unity.
To power the device, Apple uses two high-quality processing chips. These processors power 12 cameras and numerous sensors on the device, plus the highest-quality display of all time.
Apple's attention to detail is obvious throughout the entire headset. Every feature, sensor, and connection is designed thoughtfully. Apple is not focusing on gaming for the Vision Pro. Instead, they believe productivity is the key to making consumers want to wear the headset daily.
Next, we review the Meta Quest Pro and Apple Vision Pro against each other in many categories!
Apple Vision Pro vs Meta Quest Pro Display
The Apple Vision Pro exhibits a remarkable feat of display technology. It houses two micro OLED displays with 4K resolution per eye, the equivalent of packing 23 million pixels across two panels.
The Vision Pro's high pixel density translates to more pixels than a 4K TV per eye, ensuring an ultra-sharp and vividly colorful view of your virtual surroundings. High-resolution is particularly advantageous in augmented reality scenarios because it enables lifelike textures and detail.
With a refresh rate of 90Hz and a peak brightness exceeding 5,000 nits, Apple guarantees fluid motion and high contrast levels. When you wear the Vision Pro, every detail in the display is designed to make your surroundings look lifelike with immersive quality.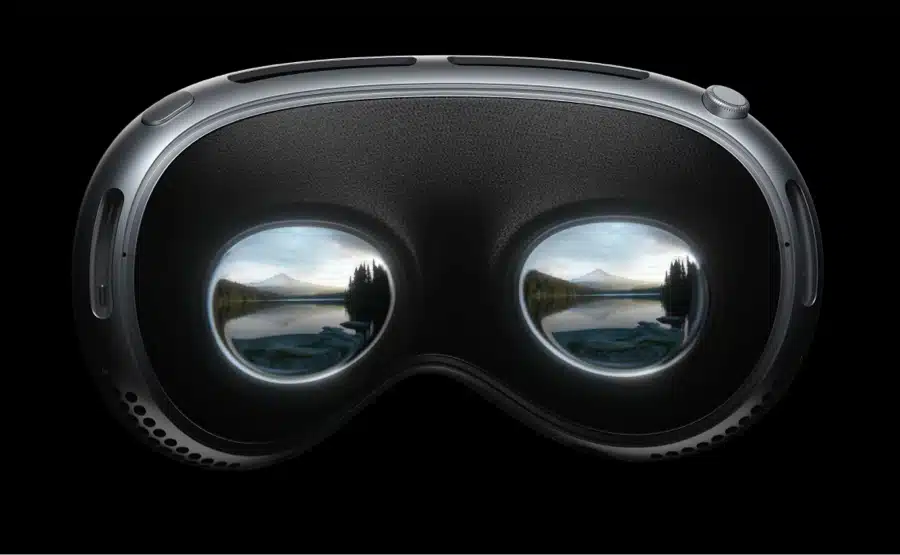 On the other hand, the Meta Quest Pro boasts a resolution of 1800 x 1920 pixels per eye, powered by the Qualcomm Snapdragon XR2+ platform. This headset provides full-color mixed reality with a four times higher resolution than the Quest 2. The device features 37% more pixels per inch (ppi) and 10% more pixels per degree than the Meta Quest 2.
Local dimming technology in the Meta Quest Pro can control over 500 individual LED blocks independently, providing 75% more contrast. This results in a 25% improvement in full-field visual sharpness in the center view and a 50% improvement in the peripheral region compared to the Quest 2.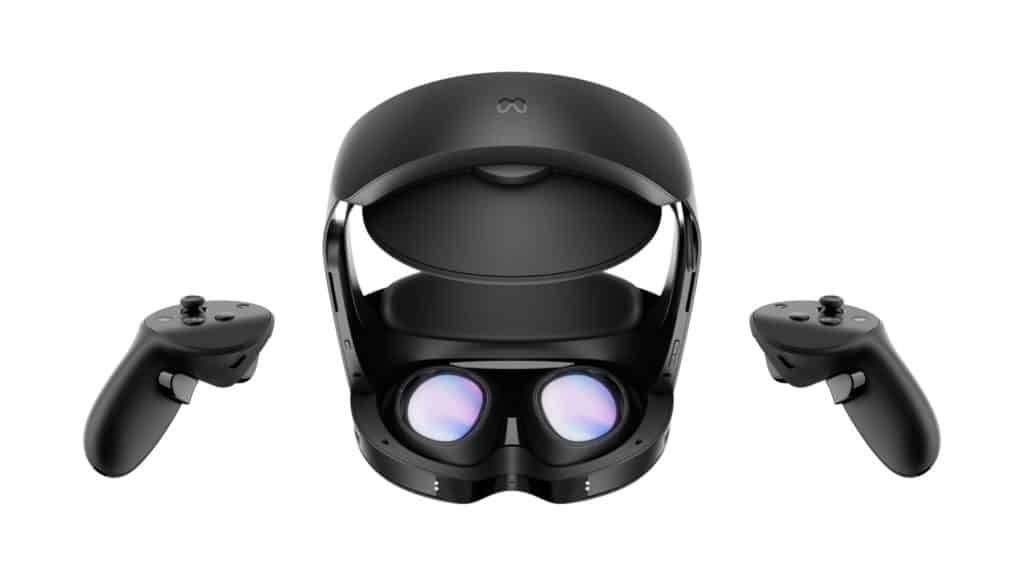 Winner: Apple Vision Pro
Apple Vision Pro vs Meta Quest Pro Sensors
The Apple Vision Pro integrates an advanced sensor array that comprises 12 cameras, 5 sensors, and 6 microphones. This sensor system provides high-resolution video to the displays and enables precise head and hand tracking, real-time 3D mapping, and more.
The high level of precision these sensors offer allows for intuitive and natural interactions in AR, helping blur the line between the digital and physical worlds.
A standout feature of the Vision Pro is its high-performance eye-tracking system. It employs high-speed cameras and a ring of LEDs to project invisible light patterns onto the eyes, enabling responsive, intuitive input.
This sophisticated eye-tracking enables foveated rendering, a technique that sharpens the area you're looking at while reducing the detail of peripheral visuals.
These sensors help make Apple's spatial environment experiences feel as real as possible.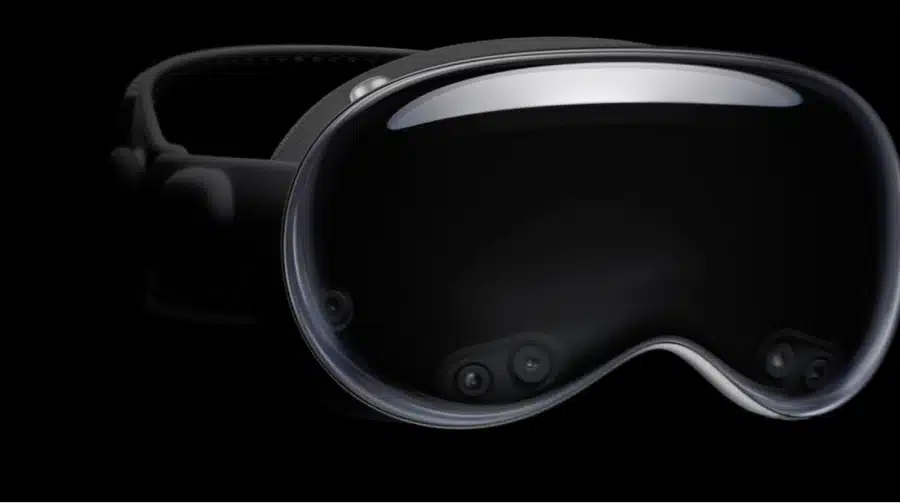 The Meta Quest Pro has ten advanced VR/MR sensors supporting six degrees of freedom inside-out SLAM tracking. Furthermore, it features five infrared eye and face tracking sensors capable of a 120° field of view each.
These sensors provide high expressiveness and precision, ensuring a more intuitive and immersive user experience.
The device is also fitted with four 8K cameras with wide-angle lenses that can capture, model, and recreate real-world objects, resulting in an AR overlay over the physical world. It also boasts of a high precision AI-driven mixed reality color passthrough that lets users see the real world in high fidelity full color.
One note: Apple's device contains a depth sensor removed from the Quest Pro at the last second. This should allow for better room mapping to set up your virtual world on the Vision Pro headset.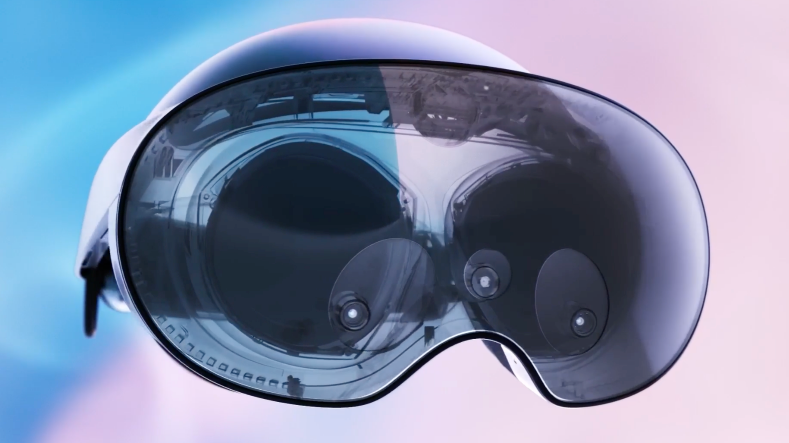 Winner: Apple Vision Pro
Apple Vision Pro vs Meta Quest Pro Design
The Apple Vision Pro has many design highlights worth talking about.
The outer shell of the Vision Pro embodies Apple's hallmark minimalistic design. Comprising a single piece of polished, laminated glass, the headset projects an air of sophistication and modernity.
Its polished exterior and sleek form make it an attractive accessory in any setting, whether a gaming room or a professional workspace.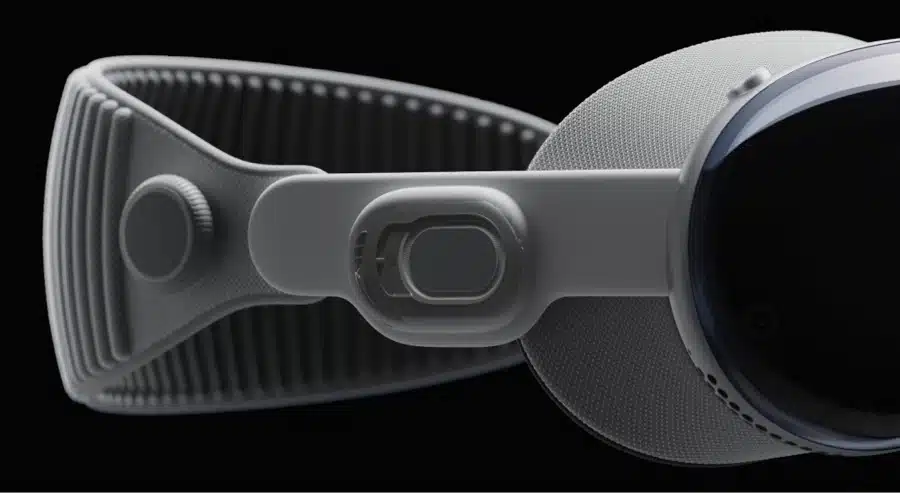 On the other hand, the Meta Quest Pro features a sleeker design than its predecessors, with a 20% lighter weight and a slimmer profile. The headset also includes built-in earphones for a more immersive audio experience.
Its modern aesthetic appeals to gamers and professionals, and its more lightweight design makes it comfortable for extended use.
Winner: Apple Vision Pro
Vision Pro vs Meta Quest Pro Head Strap
Both headsets significantly focus on comfort, sporting improved head strap designs. The Apple Vision Pro's head strap is a 3D knitted band focusing on cushion, breathability, and stretchiness.
The device connects to your facial interface with a magnet attachment and can be easily micro-adjusted for the perfect fit. Apple will sell custom light screens and back straps so that you can customize the look and feel of the headset.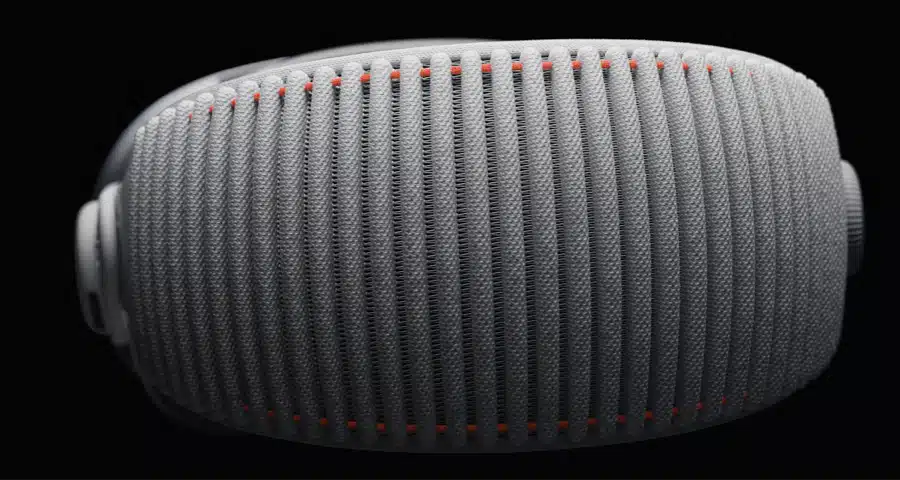 On the Meta side, the Quest Pro uses a highly adjustable head strap that boasts of comfortable cushioning and a precision dial for optimal fit.
Moreover, it offers an expanded IPD range (58mm-72mm) with an automatic adjustment, ensuring a better visual experience for users of different face shapes and sizes.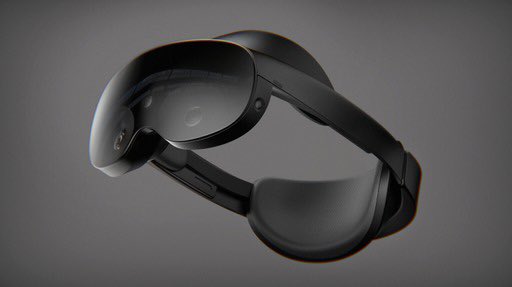 Winner: Apple Vision Pro
Apple Vision Pro vs Meta Quest Pro Controllers
The Apple Vision Pro is designed to operate without any physical controllers. It relies solely on your eyes, hand gestures, and voice commands to control everything.
Apple has created several semi-intuitive gestures you can use to click, scroll, and navigate around the operating system. Eye tracking is used to change the focus in your display.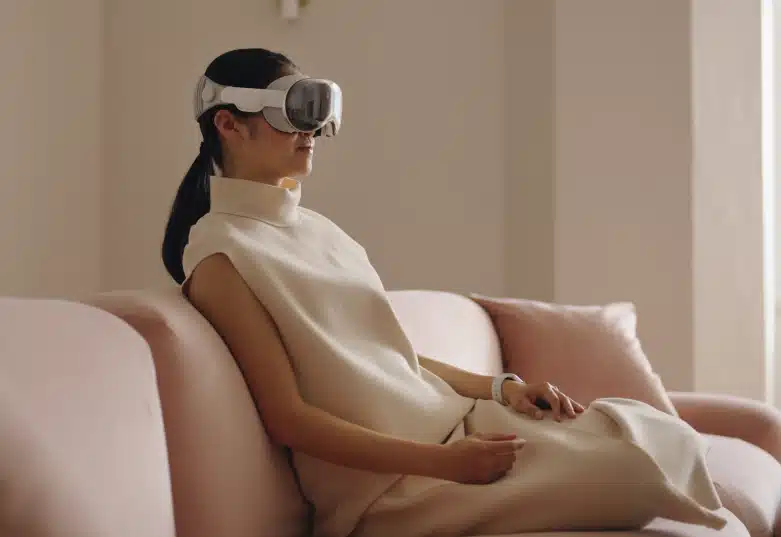 In contrast, the Meta Quest Pro's controllers have a 3D Touch interface, providing advanced haptic feedback that enhances the user's sense of touch. The controllers also have a built-in capacitive touchpad for more intuitive control.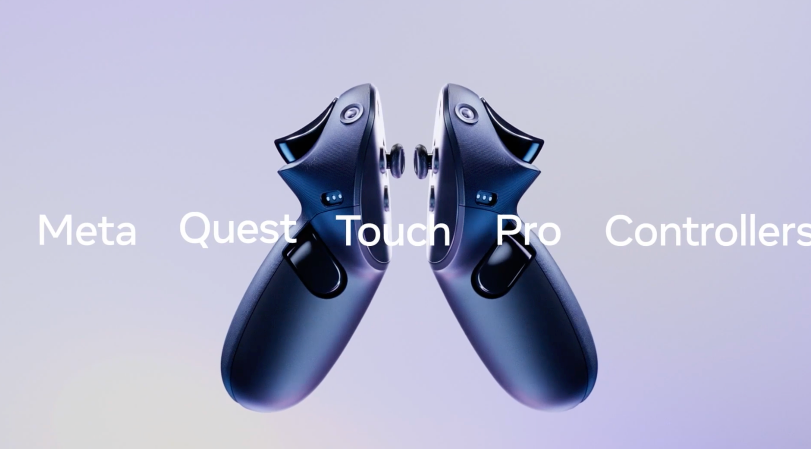 Winner: Meta Quest Pro
Vision Pro vs Meta Quest Pro Battery and Battery Life
Both headsets feature the same wireless battery life of up to three hours. However, the design of the battery is different in each device.
The Meta Quest Pro has an integrated battery into the front of the headset. It adds more weight to your face but keeps everything in a single package.
Apple's Vision Pro has a detachable battery. It sits in your packet and then attaches to your headset with a magnetic turn-and-click system.
Which option is better depends on how long you like to play. For shorter sessions, you won't notice or mind the integrated battery. If you plan on working all day long, the Vision Pro's external battery wins.
Winner: It Depends
Apple Vision Pro vs Meta Quest Pro Games
Officially, over 100+ Apple Arcade games are supported by Apple's headset at launch. All iPad apps can support the headset with the right developer setup.
Apple is introducing RealityKit alongside its other development platforms. This allows developers to create unique mixed-reality experiences, apps, and games.
How many developers will jump on board and develop for the device remains to be seen. How many people buy into the Apple ecosystem for spatial computing will determine its success.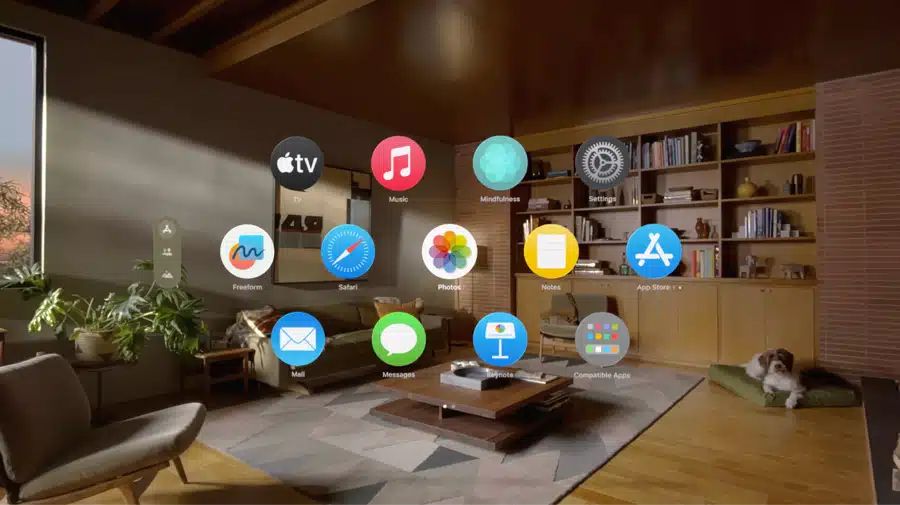 The Meta Quest Pro features backwards compatibility with all of Meta's game ecosystem:
the official store
SideQuest
Moreover, Meta Quest Pro has support for both VR and AR games, and a robust catalog of games and apps that are continuously updated. Over 1000 Meta Quest games have been released so far, with more coming out each week.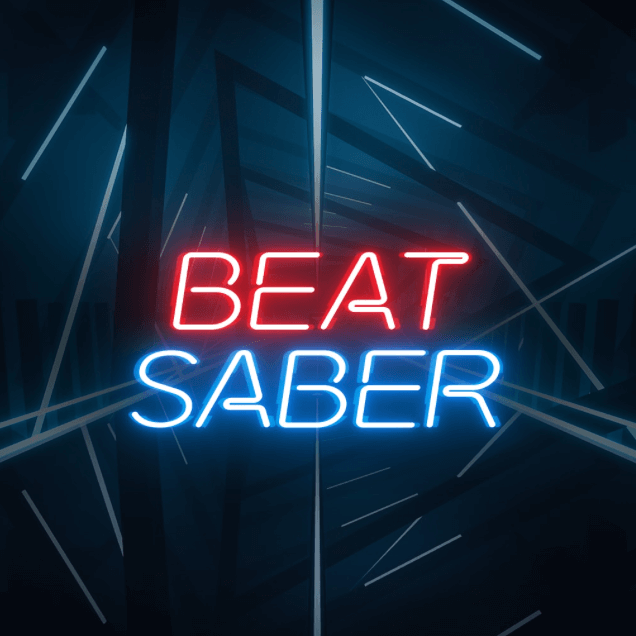 Winner: Meta Quest Pro
Meta Quest Pro vs Apple Vision Pro Pricing
The Meta Quest Pro costs $999 for its 256 GB version. This is a $500 more than the Meta Quest 3 and $700 more than the Meta Quest 2.
The Apple Vision Pro costs $3,499 for its base version, presumed to be 128 GB.
Winner: Meta Quest Pro
Conclusion
In conclusion, the Meta Quest Pro and Apple Vision Pro are formidable contenders in the ever-expanding virtual and augmented reality technology landscape. Each boasts cutting-edge features designed to enhance and revolutionize the user experience uniquely.
The Meta Quest Pro has a better:
app ecosystem
controllers
price
The Apple Vision Pro has a better:
design
gesture and voice-based commands
The Quest Pro was deemed expensive when it was released, but it is nothing compared to what Apple is offering. And we think this will be the ultimate decision-maker for most people looking at VR headsets to buy.
In the battle between Meta Quest Pro vs Apple Vision Pro, the ultimate decision depends on the user's specific needs and preferences. The Meta Quest Pro is the way to go for immersive gaming and a more wallet-friendly option. If advanced AR features and high-end productivity applications are what you're after, the Apple Vision Pro is well worth the investment.