This is the ultimate guide to Oculus Cross Buy. Find out which games can be purchased once and played on both the Oculus Quest or Rift S.
We'll go over:
What is Oculus cross buy?
What games are cross platform between the Oculus Quest and Rift S?
How do you download a game you have cross buy for?
If we've missed anything at all, make sure you comment below and let us know.
What is Oculus Cross Buy?
Cross-buy is a feature that lets you purchase Oculus VR games on one platform and get free access on the opposite store. Cross-buy is valid for some Oculus Rift and Quest (2 and 1) games.
For example, say you buy a game in the Oculus Rift store, which supports cross buy. If you search for the same game in the Quest store, you can download it again for free.
Cross-buy is only available for Oculus games and does not apply to SteamVR games.
Why should you care?
The games' prices in the Rift store and Quest store are often different. You can save money by buying the game in a cheaper store. 
Throughout the year, Oculus has store sales on games and bundles. Again, you can buy the cheaper store version knowing you can play it no matter which Oculus VR headset you have.
What Oculus Rift and Quest games are Cross-Buy?
There are a few ways to know which games cross-buy between the Oculus Rift and Quest stores.
You will see both "Quest" and "Rift" in the store listing under the Supported Platforms heading.
You will see both "Supports Quest" and "Supports Rift" VR support on the right side summary information.


Oculus also has an official page. It lists all the games available on both platforms with one purchase.
Click here to go to the official Oculus Cross Buy page.
How to Download a Cross-Buy Game
If you want to see how cross platform works, there is a step by step below.
First, find a game that supports cross-buy that you want to purchase, such as OrbusVR.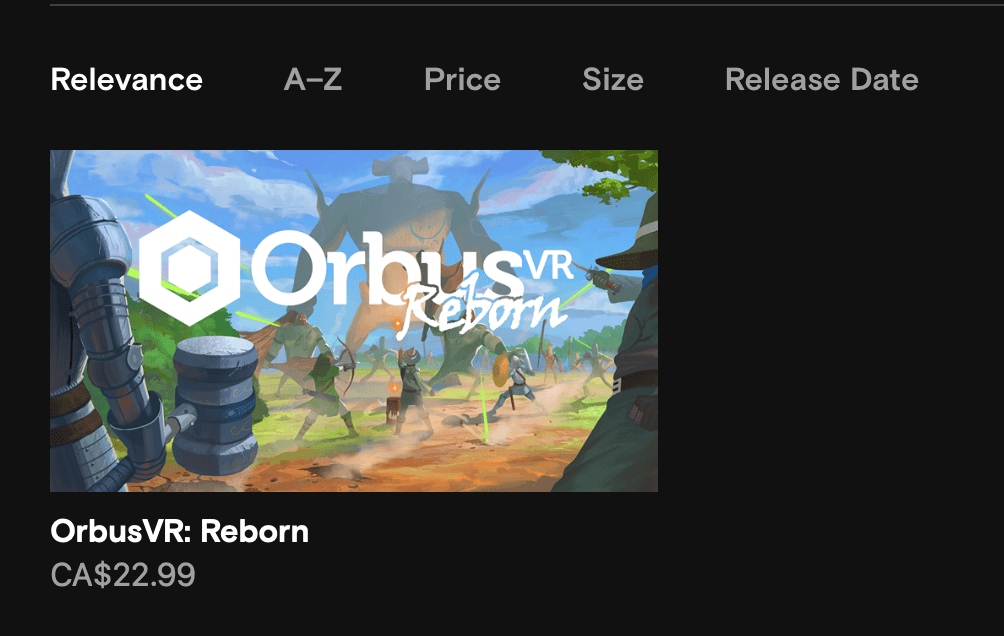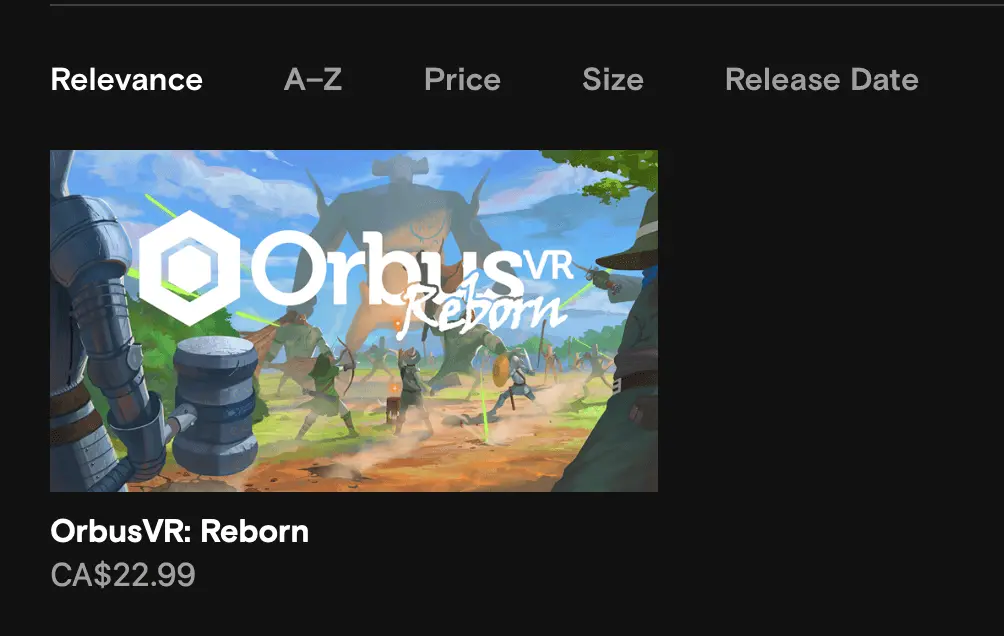 Open up the store listing. You will see that it supports both the Rift and Quest headsets in the game description. Click on the price and follow the instructions to purchase the game. The game will be accessible in your Oculus mobile app, where it will be downloaded to your headset.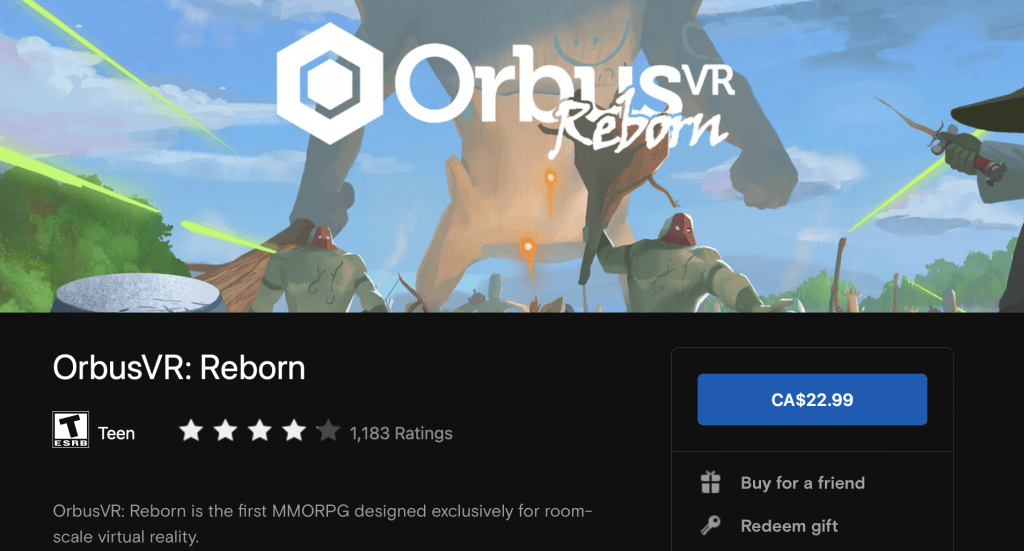 Now, search for the same game in the opposite Oculus store. The big difference is that the game will show up as FREE and will not have a price on the game listing.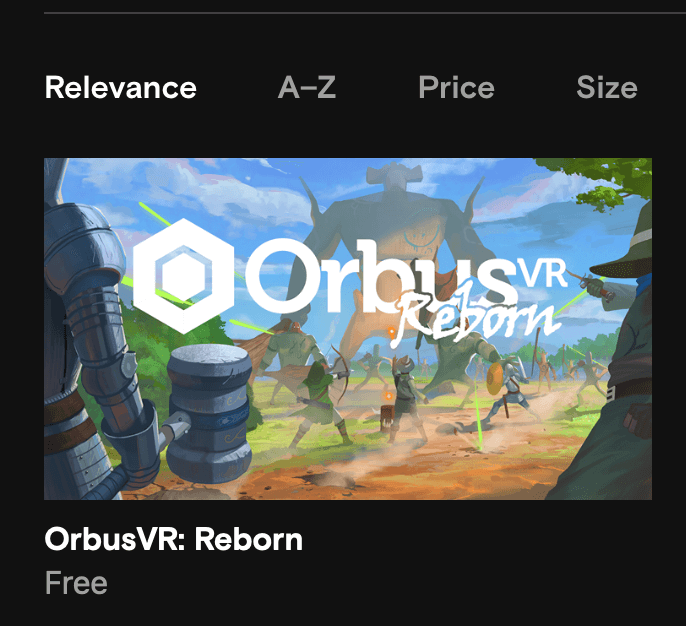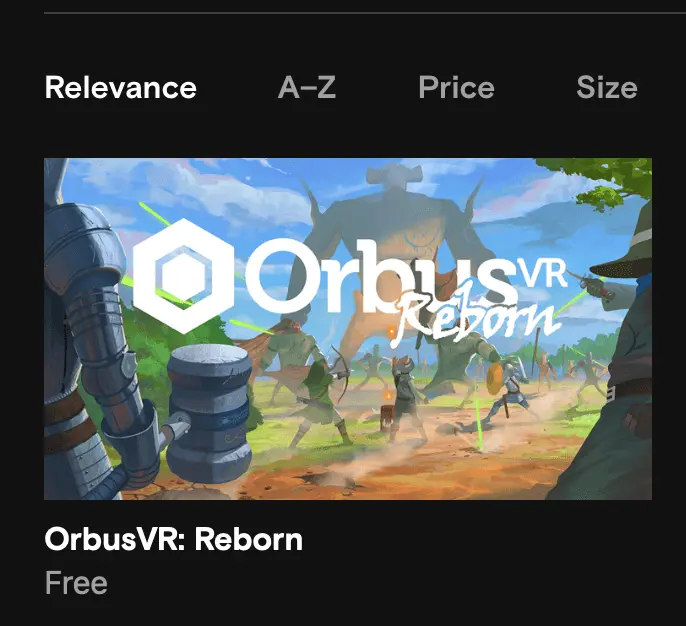 Open up the store listing and click on the price. Follow the instructions to download the game.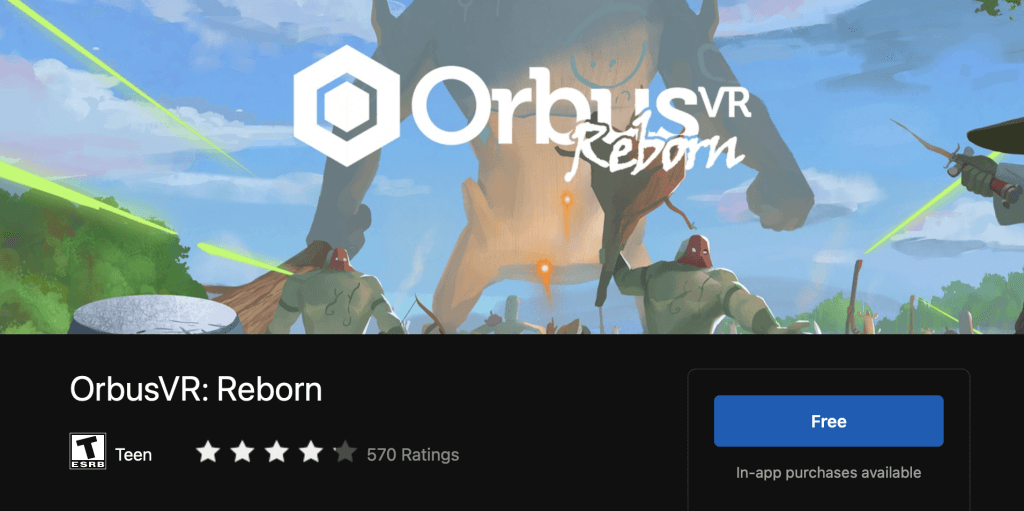 The process above is very similar on the desktop and mobile store listings.
And with that, hopefully, you understand how Oculus cross-buy works a bit better. If you want anything else explained, comment below and let us know.
Frequently Asked Questions (FAQs)
Is Beat Saber Oculus cross-buy?
No, Beat Saber is not part of the Oculus cross-buy program. This means that if you purchase the game on one Oculus platform, such as the Oculus Rift, you will need to purchase it separately if you want to play it on another platform, such as the Oculus Quest or Quest 2.
How do I know if my Oculus game is cross-buy?
To find out if a game is part of the Oculus cross-buy program, you can check the game's store page on the Oculus Store. If a game is cross-buy enabled, you'll see a "Supports Cross-Buy" label or a similar message on the game's page. Additionally, you can visit the Oculus cross-buy games list to see a collection of games that currently support cross-buy.
Does cross-buy work with the Meta Quest 2?
Yes, cross-buy does work with the Oculus Quest 2. If a game is part of the Oculus cross-buy program and you have purchased it for one platform (e.g., Oculus Rift or Oculus Quest), you will have access to the game on your Oculus Quest 2 without needing to buy it again. Just make sure you are using the same Oculus account on both devices to access your library of cross-buy games.