A pair of cloud services called Shadow VR and Plutosphere let you play PC VR games on the Meta Quest without needing to own an expensive VR-ready PC! In this guide, I'll compare Shadow VR vs Plutosphere in full detail, including:
Device Support
Availability
Pricing
Storage
Gameplay Quality
Setup
I'll show you which VR cloud gaming platform is better for remote PC VR gameplay and how to get started using each service today.
If you've tried either of these options or have any advice, comment down below and let others know.
What is Shadow VR?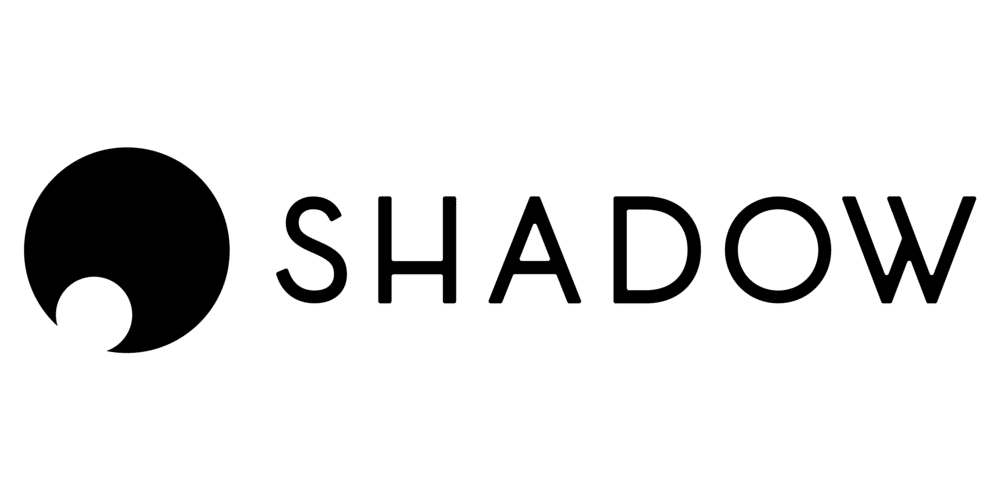 Shadow VR is a cloud computing service that focuses on cloud gaming for flat screen and VR projects. It was the first cloud-based gaming service for VR whose performance is capable of matching that of a local PC.
Shadow VR can run any Windows-based application, including communication tools, word processors, web browsers, design tools, games, and much more. Shadow VR is compatible with a wide range of operating systems, including Windows, macOS, Android, Android TV, iOS, tvOS, and Linux.
Meta Quest (and other Android-based standalone headsets) users can install the Shadow VR app from SideQuest onto their headset and access their cloud computer right from within the Quest operating system. If you have Steam VR installed on your Shadow PC, then you can play all PC VR games wirelessly through the cloud.
Click here to check out Shadow VR.
Enter the code RYACDVES at check out in order to receive a discount off of your Shadow subscription.
What is Plutosphere?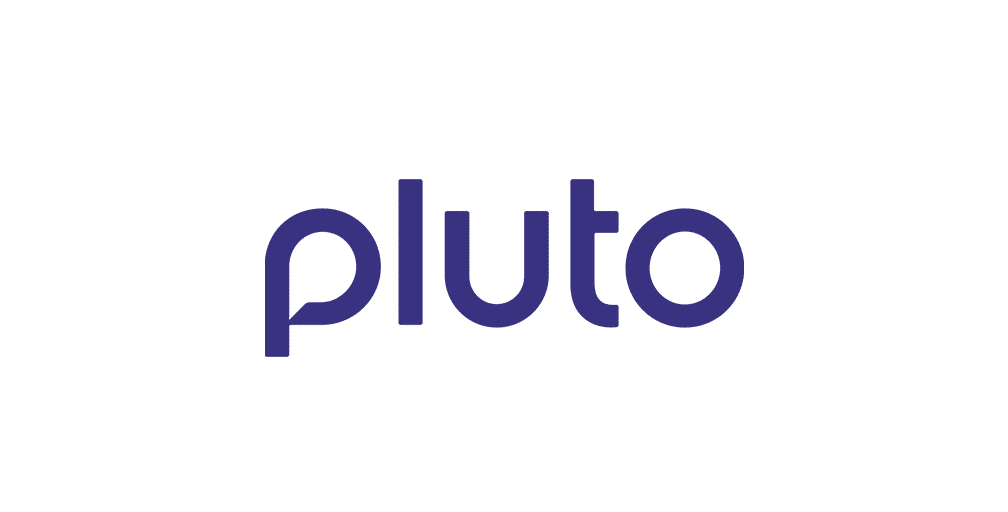 PlutoSphere is a new DesktopVR streaming service that is a direct competitor to Shadow VR. It runs VR games on a remote server and then feeds the stream directly on your VR headset. If you sign up, Plutosphere will provide you with a virtual PC that operates on Amazon Web Services (AWS).
PlutoSphere runs an open ecosystem; meaning, Epic and Steam stores come pre-installed. Your entire library of games and apps you already own on these stores are accessible. Plus, you can install other Windows apps as you deem fit.
All you need to get started is an internet-enabled device and a strong internet connection. Like Shadow VR, Plutosphere can be installed from the SideQuest store onto your Meta Quest.
If you've been tracking these two cloud services, you already know the details above. Below, we'll compare Shadow VR vs Plutosphere and help you decide which service is better for you.
Click here to check out Plutosphere.
Shadow VR vs Plutosphere: Detailed Comparison
Device Support
For VR, both Shadow VR and Plutosphere support the Meta Quest 1 and 2. For Non-VR, Shadow VR supports Windows, Android/Android TV, MacOS, Ubuntu, iOS/TVOS. On the other hand, PlutoSphere supports iOS, Android, and HoloLens 2. The PlutoSphere team is currently working on Windows support, which they promise to be available soon.
For VR users (this is a VR tips website after all), both Shadow VR and Plutosphere can be installed through the SideQuest VR store. This allows you to access your VR-ready PC in the cloud right from within the app in your headset without needing to own a high-end gaming PC yourself. So while Shadow does support a few more operating systems, for VR users this is a draw.
Winner: Draw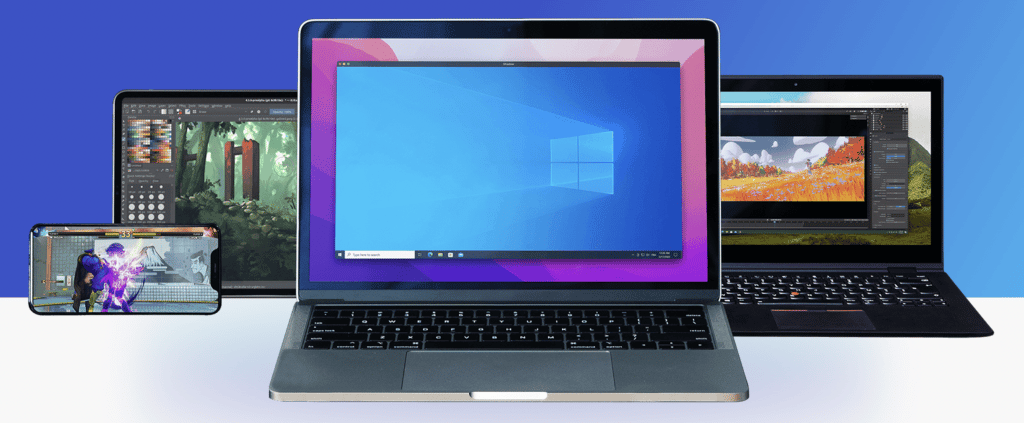 Availability
Shadow VR is available in 8 countries around the world, including:
United States
UK
Germany
Belgium
France
Switzerland
Netherlands
Luxembourg
Shadow is not available in all the US states though, so check the service availability on their website to know whether it's available in your state of residence. Availability means that the cloud servers are located close enough to offer you a low ping and high speeds. Technically, you can use a fake address in order to sign up for Shadow in a state that's not support or in Canada, but you run the risk of a low-quality experience.
On the other hand, PlutoSphere is available worldwide. It uses Amazon Web Services (AWS) to achieve global availability anywhere in the world. Overall, PlutoSphere is widely available compared to Shadow and is a more complete universal service right now that's to all of the AWS cloud datacenter options.
Winner: Plutosphere
Pricing
Shadow VR charges a monthly fee from $30 to allow you access to the service. Once you go on the monthly subscription plan, you can continue to use the service indefinitely. Also, there are no extra add-on or hidden fees either. Your all inclusive price will give you untethered access to cloud VR.
You can cancel the subscription at any time, provided it is 48 hours before the next renewal. One other nice feature is that you can upgrade your Shadow VR computer to support ray tracing in your games!
PlutoSphere uses time-based billing, which means that you pay per hour for using the service. As this project is still in Early Access, the subscription model may change once the team successfully launches out of Early Access.
To get access to the service, you have to buy 600 Pluto tokens ($2) to enjoy one hour of gameplay. The more tokens you buy, the cheaper it gets.
However, there is one catch.
Your tokens for access do not include persistent storage. In order to get that, you'll need to pay an additional $10 per month.
Overall, Plutosphere's pricing model is a lot of easier if you want to dip your toes in and see what it is like. $2 per hour is a decent amount of VR gaming. If you play less than 15 hours of VR games per month, it is cheaper to try out Plutosphere.
Winner: Plutosphere
Storage
Using a cloud streaming service can be annoying without persistent storage. Without it, you have to keep re-installing your games each time you switch on your virtual PC.
Shadow VR uses persistence storage to save all your activities so that even if you log out, your virtual screen is saved. You can install and configure Steam VR and then pick up right where you left off the next time you launch it.
By default, PlutoSphere doesn't save any activity, so you have to install SteamVR and games fresh each time you log into your dashboard. This is the biggest knock against the Plutosphere service. Without persistent storage, you can't rely on any saved games or custom configured environments.
In order to get persistent storage, you have to pay $10 per month. It's an unnecessary extra step that makes Plutosphere more difficult.
Winner: Shadow VR
Requirements
Each service has a few requirements in order to enjoy them.
For Shadow VR, the recommended requirements include
50Mbps ethernet connection
5GHz Wi-Fi network
Less than 30ms Ping
PlutoSphere is quite similar to Shadow VR, and the requirements include:
50Mbps internet speed
5 GHz Wi-Fi 6 connection
Less than 50ms Ping
You will also need a Meta Quest VR headset in order to try out cloud PC VR games on either service.

Virtual PC Specs
The table below summarizes the virtual PC specs for both services.
| | | |
| --- | --- | --- |
| Virtual PC Specs | Shadow VR | PlutoSphere |
| Storage | 256GB SSD Storage (You can extend the memory up to 2TB HDD) | 128GB SSD add-on (after paying a one-time fee of $97.50 for one year) |
| Video quality options | Option to accept maximum bitrate to network conditions. | 4K6aFPS, 1080P60, 720P60 |
| Refresh Rates for VR | 72 Hz maximum | 72 Hz maximum |
| Download Speeds | 950 Mbps download, 100Mbps upload. | 3100 Mbps download, 4000 Mbps upload. |
Setup
For Shadow VR, you only need a Quest 2 to play VR games in the cloud. Once you sign up, you need to install the Shadow VR app through SideQuest, and then connect a device with an internet browser only once. After these initial steps, you can launch the app in your headset to start streaming games through SteamVR or other services.
For PlutoSphere, you must take some initial steps before streaming VR, such as purchasing some Pluto tokens. After taking you are connected, you have to use a browser to access your dashboard, start the service, and wait for 15 minutes to start using the virtual PC. You can then pull up your Quest 2 to play VR games.
Overall, Shadow VR is more user-friendly in setup and reconnecting.
Winner: Shadow VR
Shadow VR vs Plutosphere: Gaming Impressions
So the specs are great, but how do these services handle playing actual games? Pretty good, to be honest!
Both Shadow VR and Plutosphere were able to handle Beat Saber on expert for the most part. The experience was very similar to Oculus Link or Oculus Air Link in quality. Plutosphere's picture is nearly a one-to-one match and the Shadow VR graphics are only compressed slightly for a little bit of blur.
Similar to Oculus Link, both Shadow VR vs Plutosphere fall apart a little bit when playing online multiplayer games. The extra latency from online play in addition to the latency from the cloud PC is a bit too much.
Plutosphere also has trouble playing really high-end PC VR games such as Half Life: Alyx and Boneworks. In these games, the framerate drops a bit too low. Plutosphere does have a game compatibility list to see which games are working with its wireless streaming service. If you are having trouble with intensive games, they recommend downgrading the graphics quality in your game, which adds similar compression to the video that Shadow VR has all the time.
Overall, Shadow VR is a bit more polished in how many games it is able to play without issue. Plus, you can upgrade to a ray tracing PC for even higher quality. Neither setup is as smooth as PS5 remote play to the Steam Deck over your own network.
I'm excited to see how cloud gaming experiences improves over time.
Winner: Shadow VR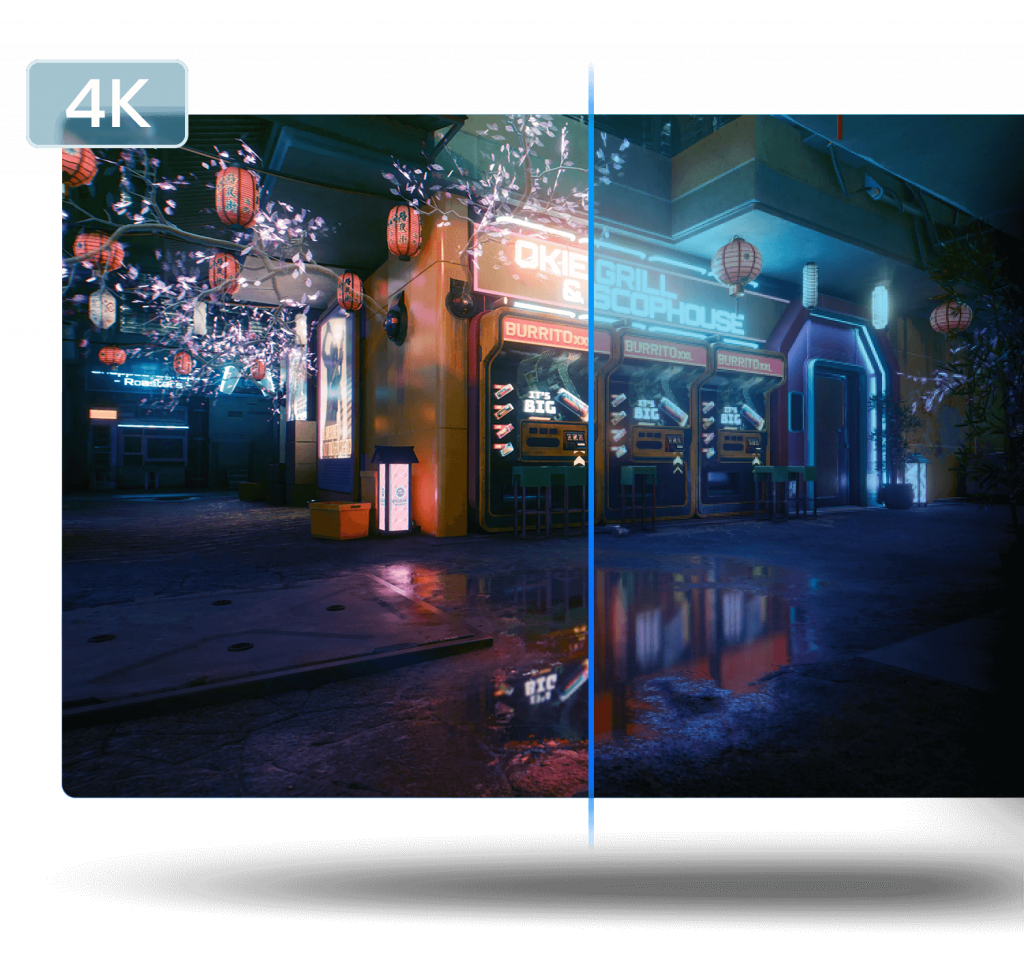 What About Meta Avalanche?
In recent versions of the Meta Quest operating system, references to an official cloud VR gaming service called "Avalanche" have been mentioned. It appears to be Meta's own competitor to Shadow VR and Plutosphere that will offer the ability to run your own cloud PC remotely.
Such a feature would be a game changer for virtual reality. Meta has pretty much given up on the Rift S platform in favor of the Quest, which is wireless and much more popular. However, there is still a large selection of high quality VR games that are only available on PC. An official cloud gaming service would give Meta the best of both worlds.
Shadow VR vs Plutosphere Videos
Want more video information about these two cloud services? Check out my favorite videos on Shadow and Plutosphere below:
Shadow VR vs Plutosphere Conclusion: Which Cloud VR Service is Better?
Overall, we think that the best option for most people is to go with Shadow VR because it's easier to set up and use. Plus with persistent storage, your configuration will save automatically so that you can jump right into playing the next time you launch it.
Plutosphere's biggest advantage is its price. For only $2 per hour of game time, it is much cheaper than Shadow VR in general. Plus, it is available worldwide because it is run off of Amazon Web Services. However, this is the same reason why your configuration isn't saved each time.
Both Shadow VR and Plutosphere offer playable cloud VR streaming of your favorite games. Each service can play most games without issue.
In general, it's awesome to see two cloud VR gaming services competing with each other. Over time, both should provide an even better way to play PC VR games without a high-end PC.