In this guide, we will go over all the ways to update Meta Quest 2 software, both automatically and manually. Stay up to date with Quest firmware and receive the latest features and updates for you headset.
We'll go over:
How to set up your Meta Quest for proper updating
When and how you update Meta Quest firmware
How to manually update your software
Fixes if your Meta Quest won't update
Note: The Oculus Quest and the Meta Quest are the exact same thing.
If we've missed anything, make sure to comment below and let us know!
Meta Quest Software
The Meta Quest software that we will help you keep up to date below is what runs in the background on your headset. It contains settings and features for the main areas of your headset that are used by games and interactions:
Controller mapping (including hand tracking)
Navigation through menus and through Oculus Home
Internal Oculus apps like Oculus TV and Oculus Move
How games are run on the platform
Support for the latest protocols
Security
Developers create their games to run on the software and Oculus keeps the software up to date with new features and bug fixes. In general, it is a good idea to update Meta Quest software to its latest version always.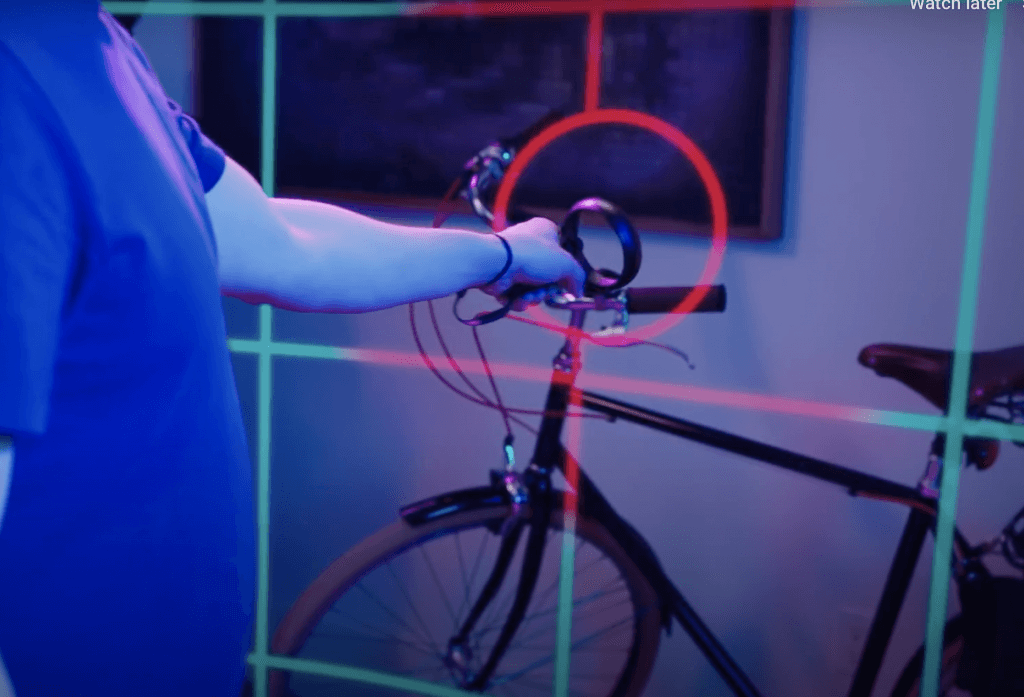 What is the Latest Version of the Meta Quest Firmware?
To find out the latest version of the Meta Quest firmware, you can refer to the official Meta release notes. When a new version is released, this page summarizes the new additions and offers details on when the new update is available.
If you don't update to the new firmware version, you won't be able to use new features and improvements that Meta makes. Previously, choosing not to upgrade would mean you could not use hand tracking. Or that a few major Guardian boundary errors would be present.
The bottom line, you always want to update Meta Quest software when a new version comes out unless you really know what you are done.
Next, we will show you how to set up automatic or manual updates and change your firmware settings if needed.
Meta Quest Automatic Update Requirements
Your Meta Quest 2 or Quest headset will update automatically by default when you set up the headset. To make sure your software updates automatically, make sure the following is true:
It is connected to your Wi-fi
The headset is turned on or in sleep mode (not shut down)
Your Quest is charged
The headset is sitting on a stationary flat surface and the inside sensor is not being blocked
If this is true, you should be receiving automatic updates. Next, we'll show you how to update your Meta Quest automatically or manually.
How to Update Meta Quest (2 or 1) Software Automatically
First, open up the Oculus app on a phone paired with your headset and click on Settings in the bottom right corner.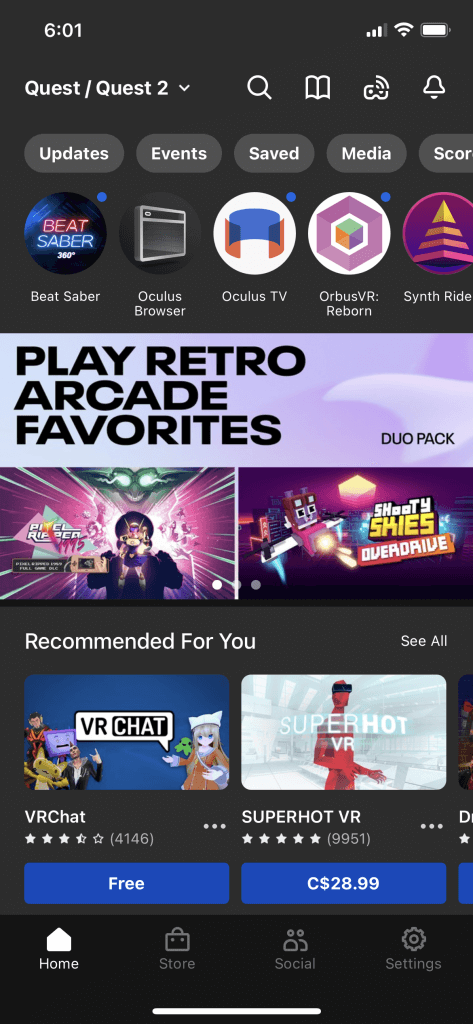 Select your Quest headset and make sure that it is connected with your phone and nearby.
Click on More Settings.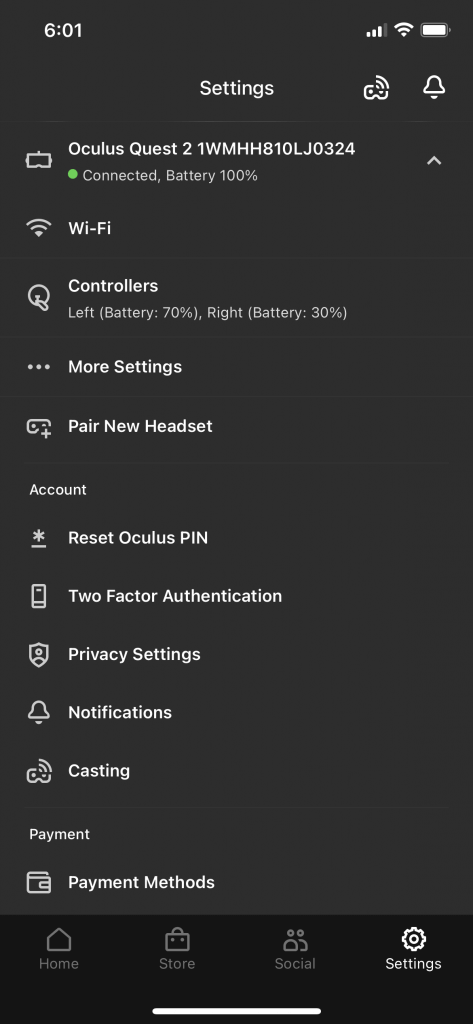 Select Advanced Settings.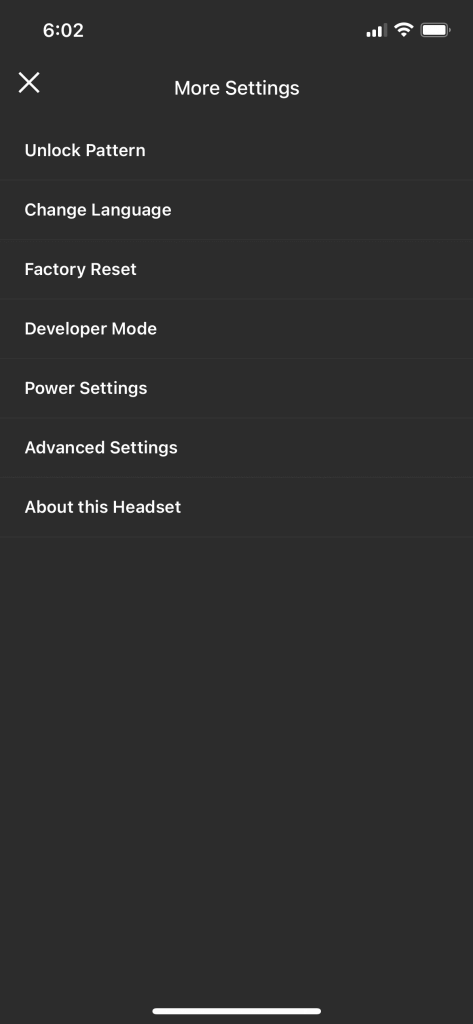 Make sure that the switch for Update Software Automatically is turned on.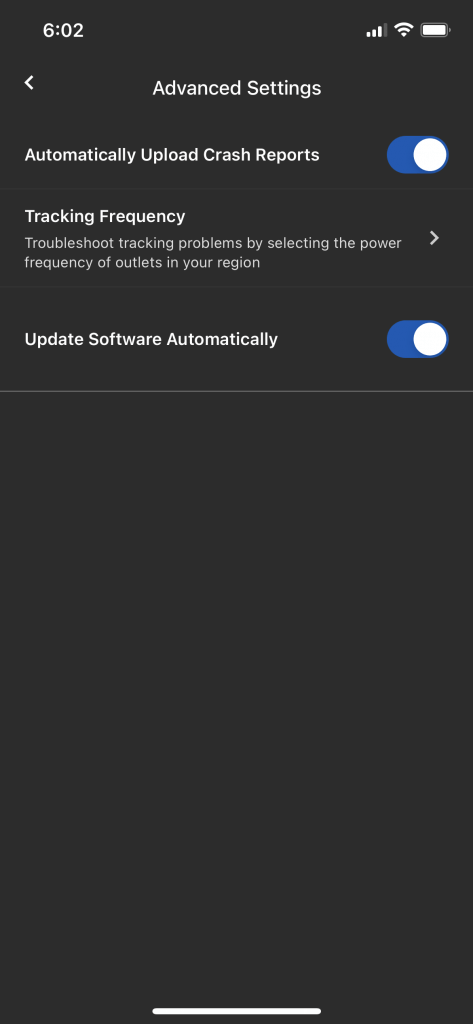 Now, when the Quest is charging, connected to Wi-Fi, and in standby mode, it will install any available updates automatically.
If you want to check and see what version you are currently running, use the manual instructions below to check in your headset.
How to Update Meta Quest Software (2 or 1) Manually
Put on your Meta Quest headset and open the Settings menu.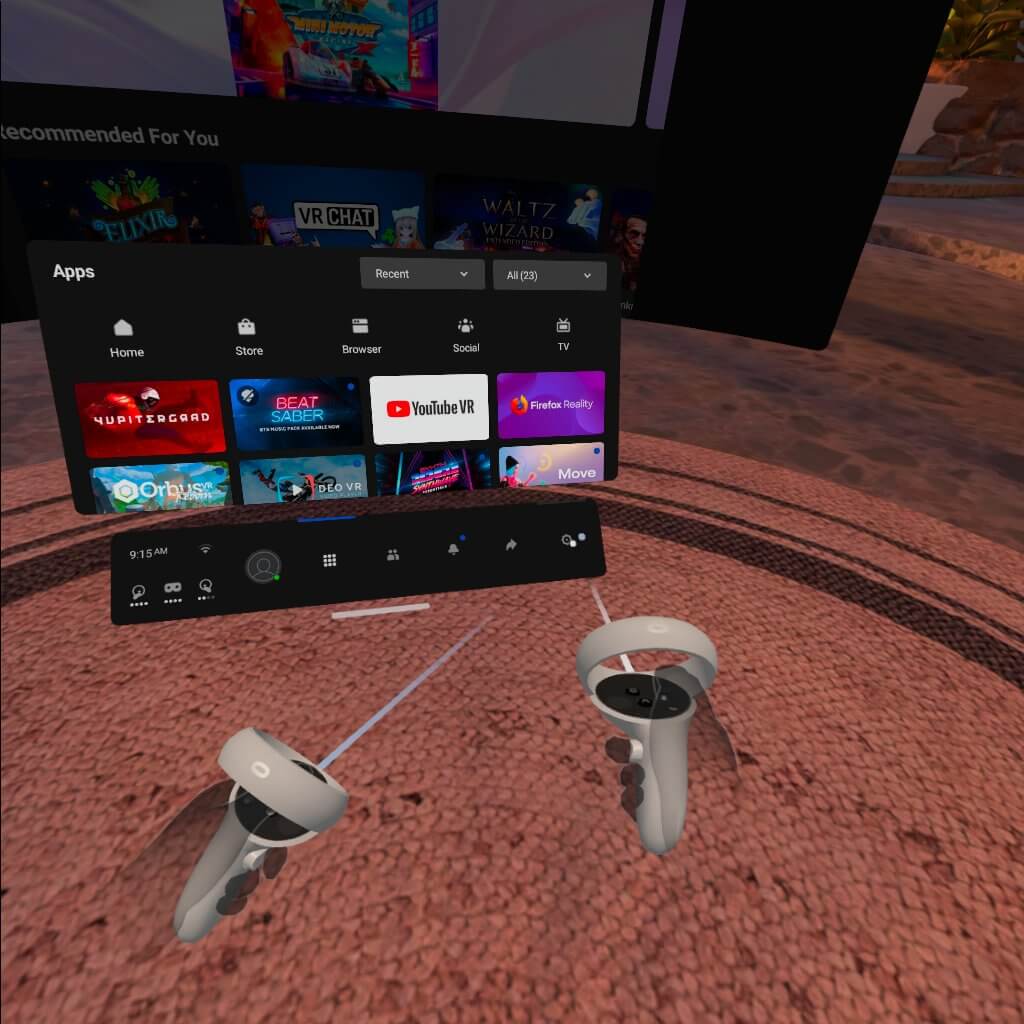 Select See All (if you don't see all of the settings).
Tap the About page.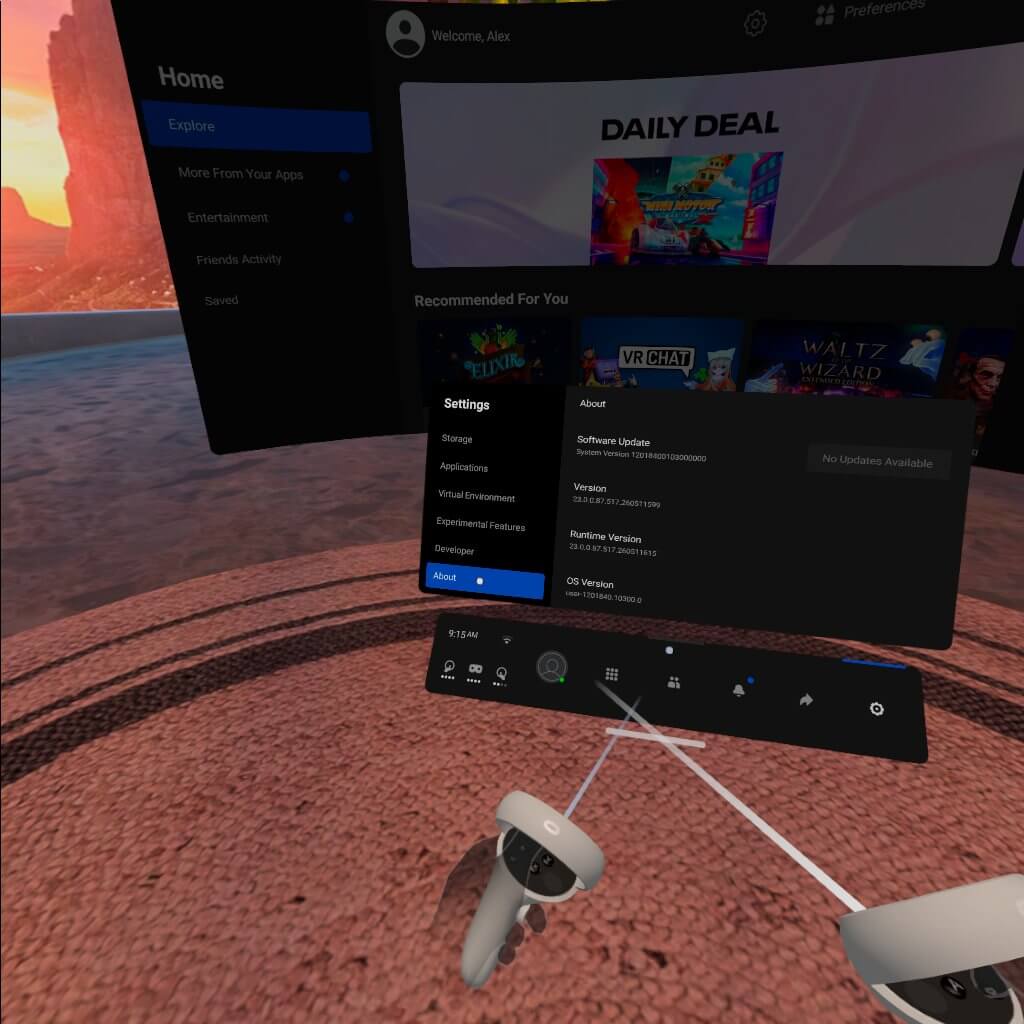 if a new Meta Quest update is available, it will display the version information at the top of this screen. To update Meta Quest software manually, click on the Install button to begin the update.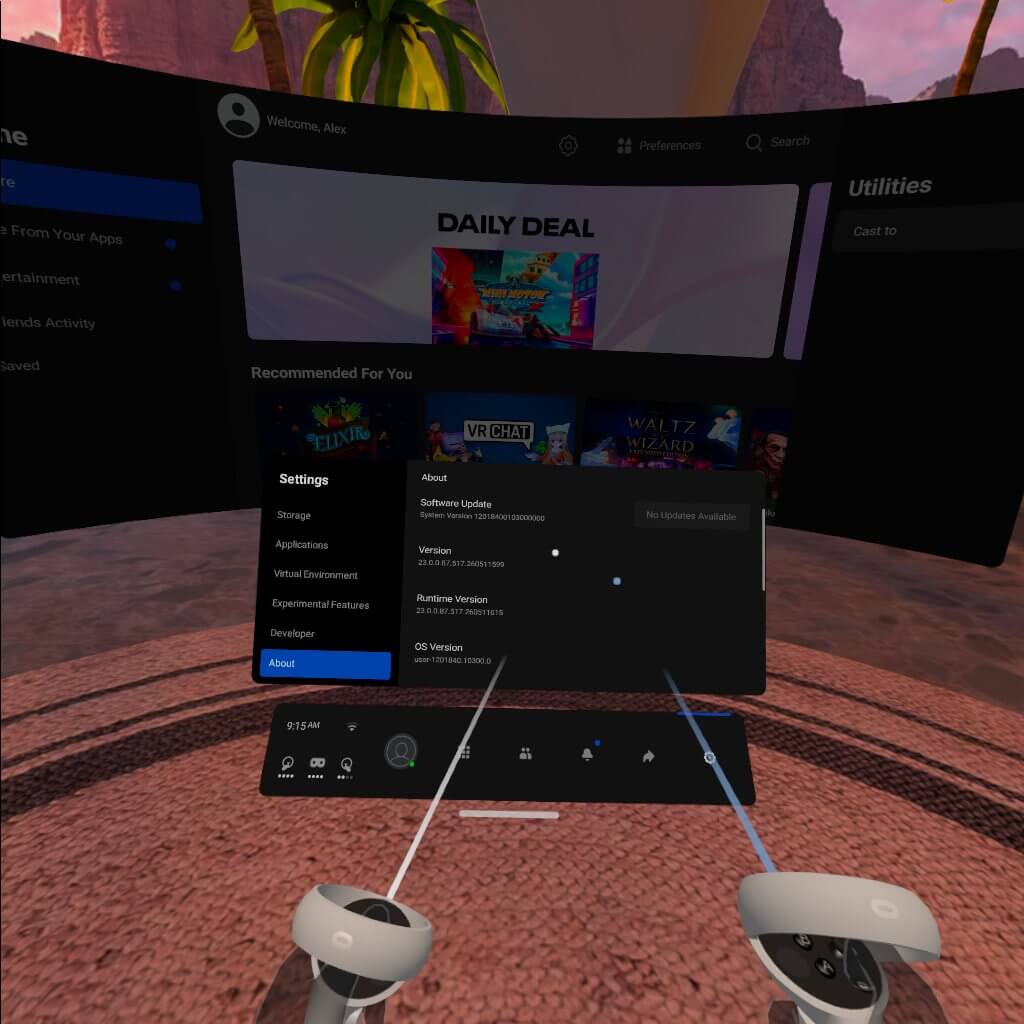 If you do not see an install button here, you have the latest version of Quest software and there is nothing to update.
NOTE: When a new software update is released, it comes out in stages to each VR headset.
How to Check your Meta Quest Build Number
Each new software update for the Meta Quest has a unique build number. This number is more complicated than "v54" or the version number. Meta doesn't always tell us directly what build number is associated with what version.
However, we've done the work for you by posting the version and the build number above.
You can check your current Quest build number from your phone or from inside your headset using the instructions below:
On your phone
Open up the Oculus app on your phone.
Select Settings.
Click on your Meta Quest to connect to it if they aren't paired already.
Tap More Settings.
Select About This Headset.
Your build number will be listed on this screen.
On your Meta Quest
Put on your headset.
From the home screen, select Settings.
Select See All.
Select About.
Just compare the build number with the one above to make sure that you have the latest software update today.
Meta Quest Won't Update: Help and Troubleshooting
Sometimes, you know you can update Meta Quest software to the latest version, but it will not work.
Make sure all the following things are true:
Make sure your Meta Quest is connected to your Wi-FI network. You can confirm this if you can connect to the headset with your Oculus phone app.
Plug your headset into a power supply to charge it overnight.
Ensure that no VR cover or other Quest 2 accessory is blocking the inside sensor on the headset.
Wait a few hours, especially if the update has just been released. It takes time for your Meta Quest to register that a new update is available.
If all else fails, use the manual update process outlined above to check for new updates.
When you are running the latest version, you can play the best Meta Quest 2 games without any trouble!
Hopefully, this takes away any trouble to update Meta Quest software! If you are still having difficulty, comment down below and let us know.