If you are receiving the "Error Pulling From Repo" error on your Steam Deck when trying to launch the Discover window in Desktop Mode to install Flatpak apps, this guide is for you. Below, I've compiled the reasons you receive this error and how to fix it.
This guide is part of our Steam Deck tutorials and how-to guide series. Once you are done reading below, check out these other Steam Deck tips:
Before I show you the reasons for seeing "Error Pulling From Repo" on the Steam Deck and how to fix it, it's essential to understand why this error occurs. To start, I have to teach you a little about Flatpak and its role in causing this error on the Deck.
What is Flatpak?
Flatpak is a distribution app that contains a ton of Linux-based apps and games that you can install. On the Steam Deck, Flatpak comes preinstalled and can be accessed by switching to Desktop Mode and accessing the Discover app.
Discover launches the Flatpak store, which looks like the default Linux folder interface. From here, you can install a bunch of games and apps, like the PCSX2 emulator, which is used to run PS2 games.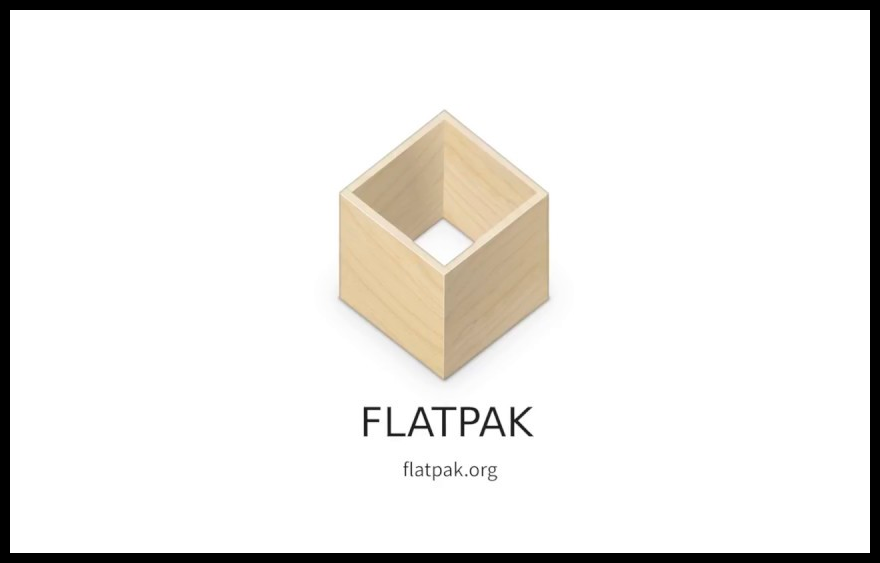 How to Launch Flatpak on the Steam Deck
Hold the power button on your Deck and click on Switch to Desktop.
After the Deck has restarted into desktop mode, click on the Discover icon on the bottom toolbar.
The Discover window is based on the Flatpak application.
What is the "Error Pulling From Repo" on the Steam Deck?
The "Error Pulling From Repo" error on the Steam Deck means that your Deck cannot gather information from the Flatpak repository.
Flatpak, which launches when you open the Discover folder on the Deck, is a series of applications stored in a public online repository. When you open the folder, it goes to this repository and downloads information about the apps and the games stored on it.
What Causes This Error on the Steam Deck?
This error is caused for two main reasons on the Deck:
A bad connection between your Deck and the Flatpak servers. This can be a bad internet connection in your house or an issue with the actual Flatpak repository.
A lack of space and memory to load the data returned by the servers
Below, I have a bunch of fixes you can try for either of the reasons listed above.
How to Fix the "Error Pulling From Repo" Error on the Steam Deck
There are a few different ways to fix this error and repair Flatpak so that the Discover window works again. I have instructions for all of the different ways to fix this error below, in order from least difficult to most:
Restart your Steam Deck
Check Your Internet Connection
Update Your SteamOS
Reinstall Flatpak
Free Up Some Space on your Steam Deck
Restart Your Steam Deck
If you never restart your Deck, its memory and storage can get filled up with temporary files it creates and stores as you navigate the operating system. When you restart, all of these files are removed.
To restart your Deck:
Hold the power button until you get the power options window.
Select Restart.
Wait for the Steam Deck to restart.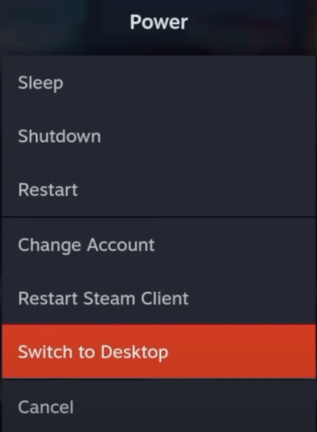 Now, try launching Desktop Mode and opening up Discover again.
Check Your Internet Connection
Check the top right corner of your Deck and ensure you have a good Wi-Fi connection. Ensure that there is no exclamation point beside your wireless signal or that it isn't hollow inside.
If it is, you need to reconnect to your network with these steps:
Press and hold the Steam button until the left settings window opens.
Scroll down and select Settings.
Scroll down to Internet.
Ensure you are connected to a network by confirming a green checkmark beside your network name underneath the Enable Wi-Fi label.

Update Your SteamOS
Valve often releases new updates to Steam. Sometimes, these updates can cause some functionality to break until you get your hardware updated. To check for updates and make sure you are on the latest version:
Press and hold the Steam button
Select Settings
Select System
If there are any new updates, select Apply beside Software Updates.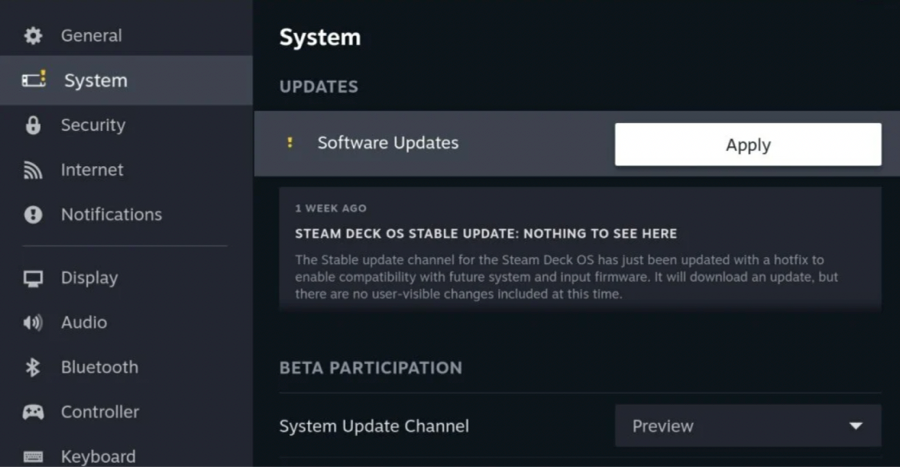 Once Steam installs the newest version and restarts your Deck, try to open up Discover.
Reinstall Flatpak
Sometimes, the Flatpak distribution can get corrupted. This is no big deal, and it's easy enough to reinstall it in your system:
Press and hold the power button and then select Switch to Desktop Mode.
Launch Konsole by clicking on the Deck icon in the bottom-left corner, clicking on system, and then selecting Konsole.
Enter the command sudo pacman -S flatpak and press Enter (make sure you run Steam from the Desktop to allow your virtual keyboard to work).
If sudo commands don't work for you, you haven't set an admin password, which is blank by default. If this is the case, enter passwd, enter an admin password, and then go back to step 3.
Free Up Some Space on your Steam Deck
If you are running out of space on your Deck, then it is known to have problems accessing system files and Linux architecture. If removing any of the Steam games you have installed is not convenient, you can first try removing some unused files.
If you've used Flatpak in the past, some leftover files get stored on your Deck that you can remove to start. To do this, launch the Konsole (first two steps above), then run this command:
flatpak remove –unused
Try to launch the Discover folder now!
Conclusion
The tutorial steps above helped me solve the Error Pulling From Repo error on the Steam Deck when accessing the Discover folder / Flatpak apps. Try the steps above and see if it fixes your problems too.
If you are still having trouble, comment below and let me know. I'll keep watch on the forums and update this guide if there are any other fixes to try.