Aim XR, a first-person shooting game for the Oculus Quest, has just launched 5 vs 5 live multiplayer. The game is available to install for free from the SideQuest VR store while it is in its testing stage.
Version 0.3.5 is the first SideQuest multiplayer build. It also has a few bug fixes and more polish added to the game too.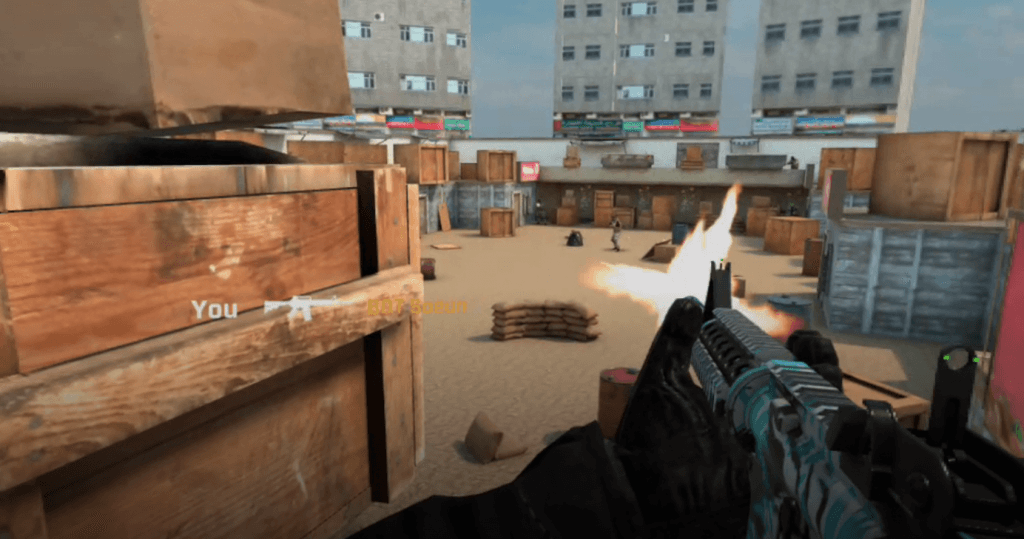 Aim XR calls itself a fast-paced FPS shooting game. It previously had 5v5 play against computer bots. Now, you can join a lobby with real life Quest players around the world and play against each other. Though in the middle of development, it is already proving to be a top multiplayer VR game for the Oculus Quest.
The game is being compared to games like Contractors, Pavlov, and Onward.
Early reviews of the game show a few promising features in Aim XR:
Polished graphics, optimized for the Oculus Quest 2
Realistic character physics and gun recoil
Good gameplay controls including fast reloading
Dual wielding uzis and pistols
3 maps to play and more promised in the future
No motion sickness
Check out Aim XR on SideQuest today and play against real players online.
Click here to check out our list of best SideQuest VR games.
Check out the video below for a full preview of Aim XR multiplayer on the Oculus Quest.