Gravity Sketch, the popular virtual reality design tool, is now completely free to download and try. It was previously available to purchase for $30.
The move allows designers and developers to create professional digital 3d creations with less barriers than ever before. Oluwaseyi Sosanya, co-founder and CEO, said in his blog post, "To truly achieve our mission of accessible digital 3D creation, making the core product free is the best way forward."
Moving forward, Gravity Sketch is offering a Core and a Business version.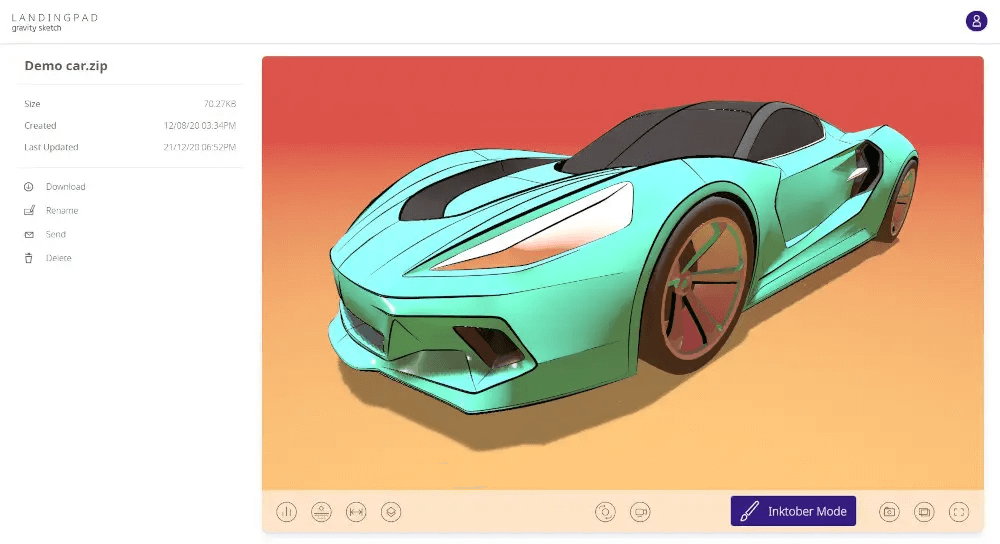 Core
Core is the free version of Gravity Sketch. It contains all of the creation tools that are currently available in the app. The team is also adding in IGES and FBX export options, features previously only available to business used.
Core users will have an individual LandingPad account that they can use to access their files through a browser outside of the software.
Business
Business users are provided a range of tailored features, such as:
Onboarding
Training
Support Services
They will also receive a business landingPad account which comes with features like user access and permissions, content management, expansive storage, and co-creation features.
Existing Users
Existing Early Access users who supported the tool from the beginning are receiving a few extra perks:
5GB storage on LandingPad (compared to 1GB for free users)
'Early Adopter' status on your LandingPad account
Gaining  'Early Adopter' status will yield priority access to future features and services. Gravity Sketch plans to build a content library and will be giving early users access to bonus content, additional reference models, example sketches from the community, and early access to certain features. As the platform grows, early access users will be the first to receive these types of bonuses and your voice will be elevated within the community.
LandingPad
LandingPad is the cloud platform that runs on Gravity Sketch and this shift is going to make it a much more powerful tool. LandingPad has the following features:
Allows Gravity Sketch to deploy and manage software across multiple devices
Allows users to access and manage files across any VR headset or Gravity Sketch device (iPad soon)
The ability to implement user feedback and feature requests remotely
A Web Inspector, which allows you to inspect and view sketches and 3D files in your browser instead of downloading them.
File tagging and commenting, plus other sharing and management features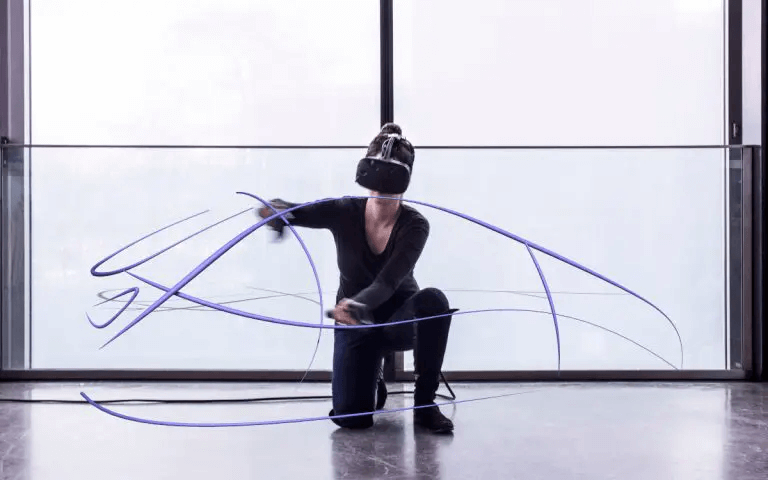 What is Gravity Sketch?
Gravity Sketch allows you to express 3D ideas in real-time at any scale. Create loose free form sketches, detailed models, expansive scenes, and artwork unrestricted with 6 creation tools. The tool supports mesha, NURBS, and SubD geometry types and unlimited layers to use them on.
You can import images, videos, and 3d files and then export your work in different image and 3D file formats like png, obj, and iges. You can sync all content up in the tool's cloud platform called LandingPad.
In addition to the current VR versions which you can buy for Oculus Quest or Steam VR, an iPad version of Gravity Sketch is coming too.
The tool raised 3.7 million dollars (2.9 Euros) back in the fall of 2020.
5th Major Update
In line with the big news about Gravity Sketch becoming free, the team also released a video outlining new fe atures from their recent 5th major update.
New features in the update including SubGroups, a new SubD tools menu, improved object scaling, a snap rotate tool, better exporting, and better LandingPad synchronization.
View more details in the video below.
Check out our home page for other AR and VR news articles and tutorials.
Subscribe to us today for free and get 101+ VR tips in your inbox! These tips cover everything from getting started in VR to hardware and software tricks and specific game help.